Put down the fake blood and listen up: This Halloween, the freshest costume and decor ideas tap into a vibe that's more chic than shriek.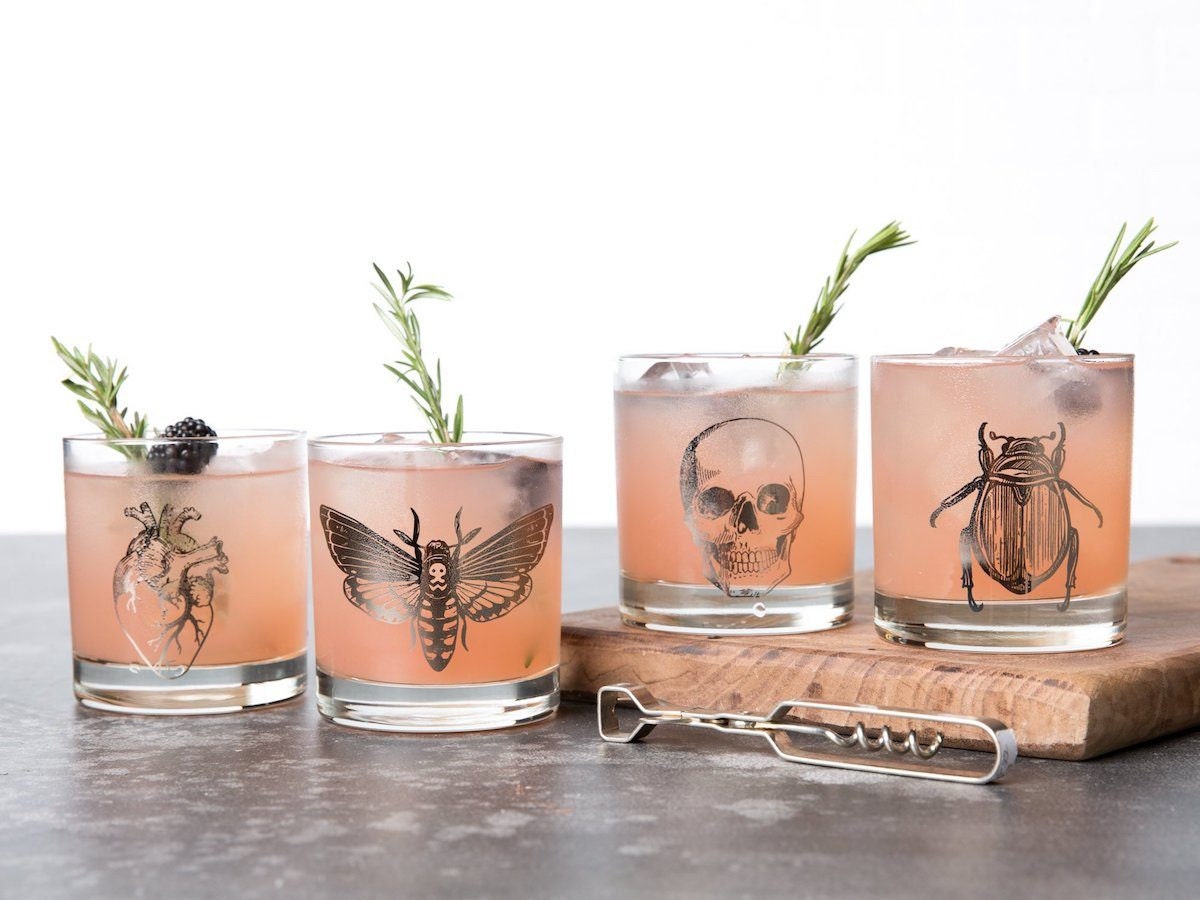 When it comes to her deep-seated love of All Hallows' Eve,
Etsy Trend Expert Dayna Isom Johnson
doesn't beat around the cobweb-strewn bush: "It's the most wonderful time of the year," she says. "I grew up going all-out for
Halloween
. It's always been an opportunity to ignite my imagination to create the Best Costume Ever, and now that I have my own home, I love to deck out my space in spooky decor, too." If you're as excited as Dayna is for October 31 to arrive (49 days, but who's counting?), you've come to the right place—and to a fresh batch of ideas for taking your
haunting home accents
and handcrafted costume game up a notch. "This season we're moving away from plastic pumpkins and scarecrows and towards what I'm referring to as 'elevated Halloween,'" says Dayna. "It's a refined moment for Halloween that's more '
pretty
scary' than '
scary
scary.'" Whether that means a sophisticated take on skulls, uber-realistic
makeup tattoos
, or forward-thinking costume ideas that promote a female-powered future is up to you—and to the countless Etsy sellers bringing these trends to life in their shops.
Read on to discover more of this year's top decor and costume trends and tell us: What are your big Halloween 2018 plans?
Decor
Fright factory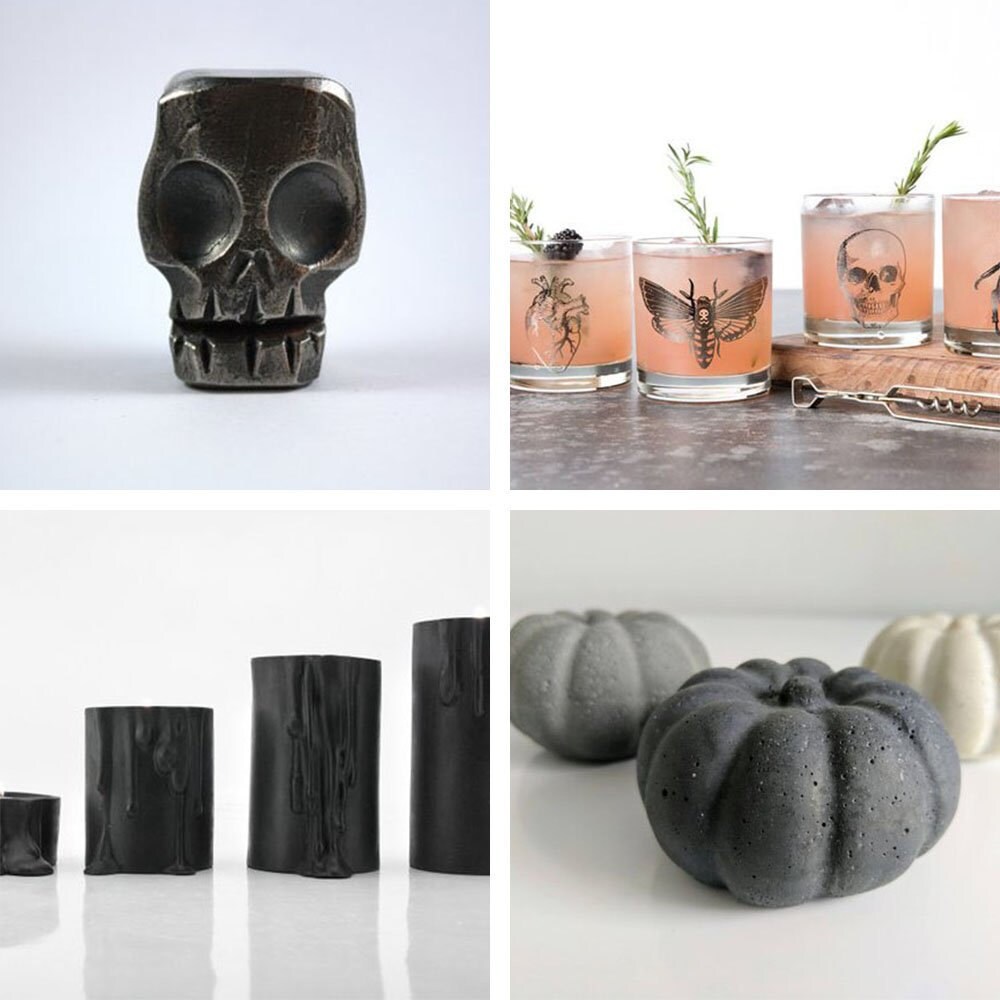 >
Good news for those of us who've been stocking up on sleek steel and concrete accent pieces
all year long
: The coolest Halloween home looks for 2018 build on the same industrial-chic foundation—albeit with darker or quirkier motifs, according to Dayna. Case in point? A trio of muted gray
concrete pumpkins
, a modern set of black ceramic
candleholders
complete with faux-dripping wax, or—our personal fave—a hand-forged steel
skull paperweight
you might just decide to leave out on your desk year-round.
True crime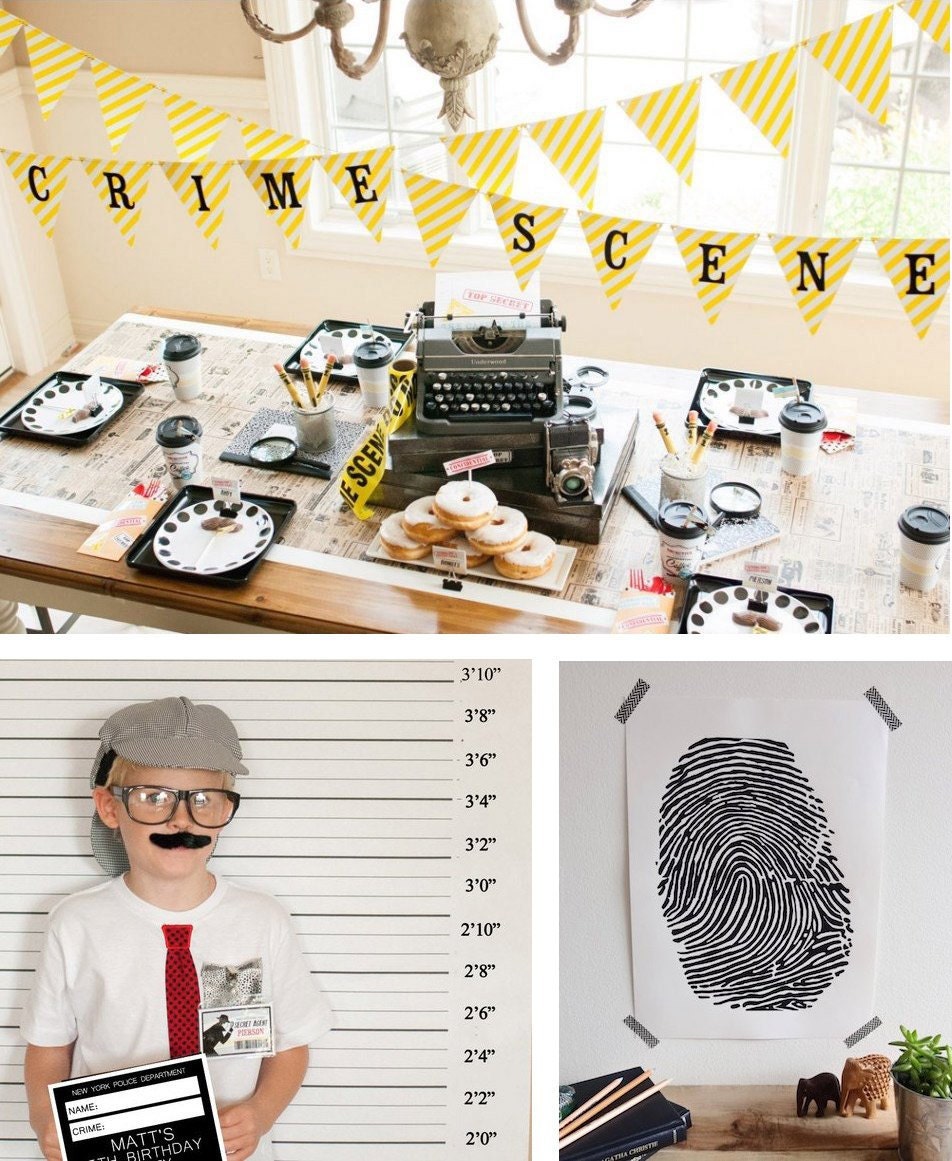 >
Any
Murderinos
in the house? Get ready to have your amateur-detective minds blown. From TV shows and movies to podcasts and documentaries galore, it seems true crime is dominating nearly every category of entertainment these days—and now it's poised to make its mark on Halloween decor too. "Break out the
caution tape
and the printable
mugshot backdrops
," says Dayna. "Etsy sellers have everything you need to throw the crime scene–inspired bash of your grisliest dreams."
Mysticism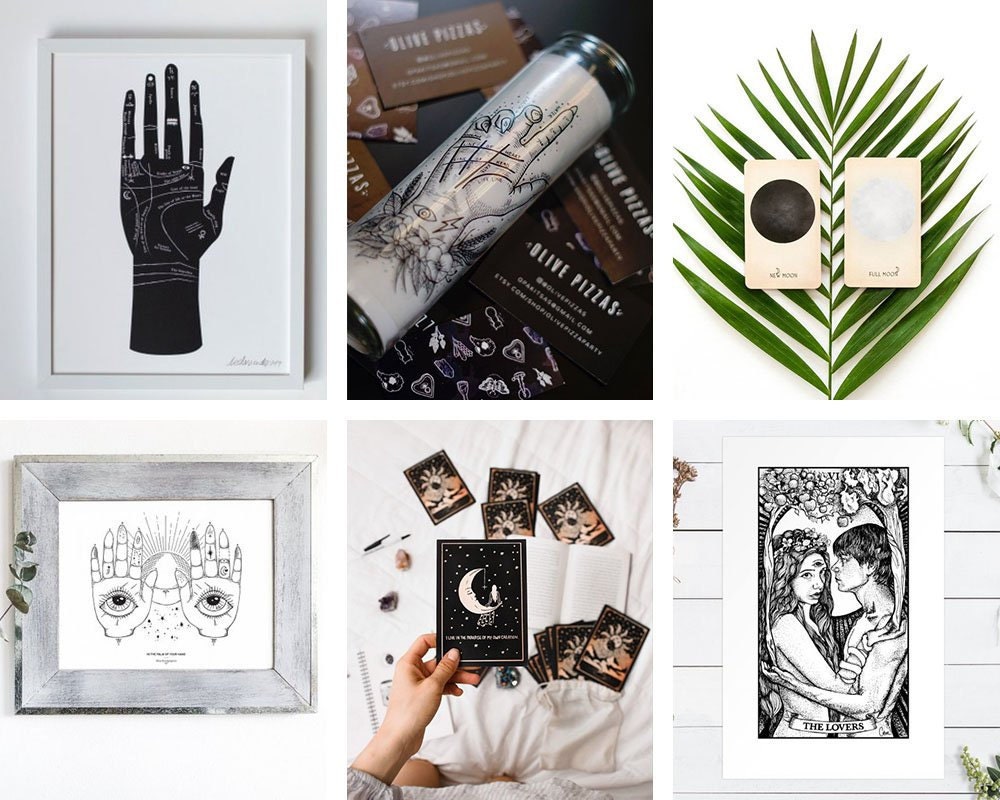 >
This Halloween, the oracle has spoken. "For me, palmistry and tarot card readings are part of my weekly routine," says Dayna, who's naming all things mystical as an auspicious trend to watch for Halloween 2018 (and beyond). And whether you're a budding clairvoyant in your own right or just a fan of the occult aesthetic (think midnight skies,
seeing eyes
, and a healthy dose of divination), there's no shortage of ways to incorporate this otherworldly energy into your Halloween decor. Consider picking up a romantic
tarot card–inspired print
or treat yourself to a set of dreamy
affirmation cards
and prepare to see what the future holds.
Skull planters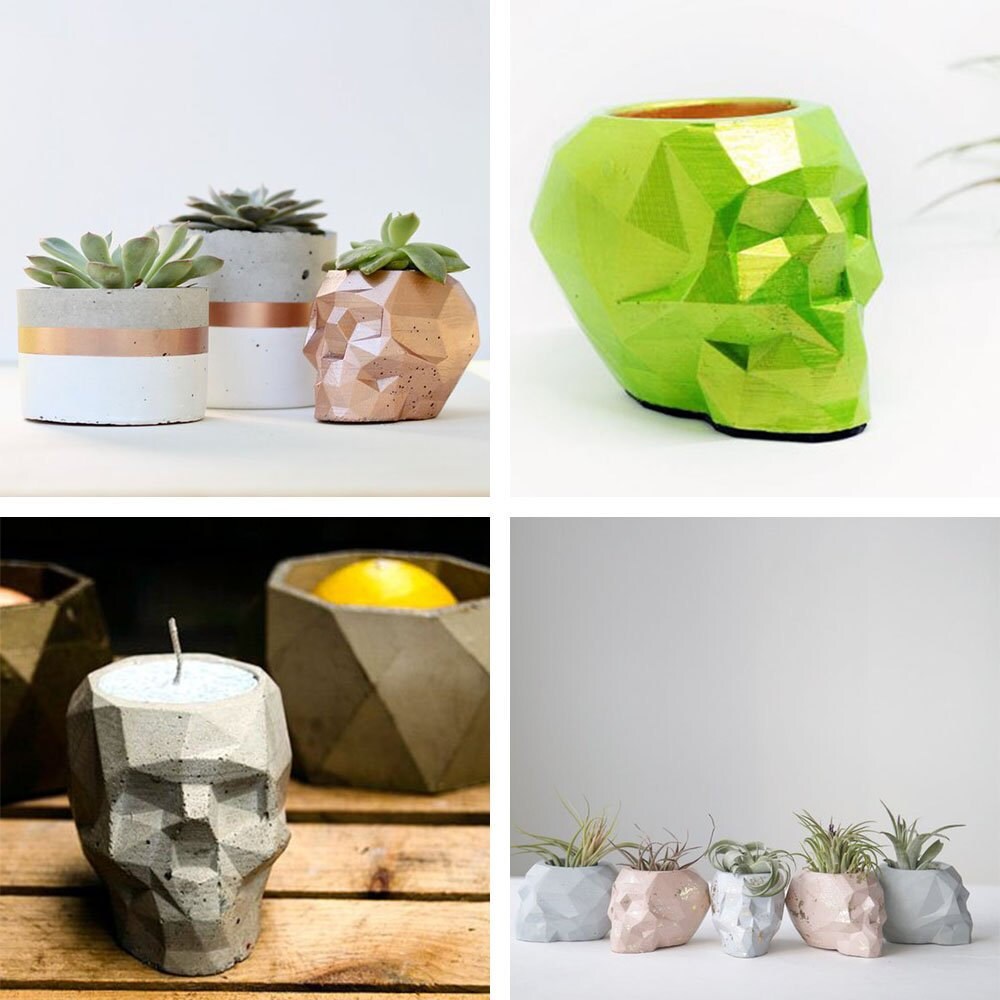 >
We love when a trend we've been obsessing over for months effortlessly lends itself to a holiday twist (see also:
Fright Factory
, above). If you've been riding the
#jungalow
train, quietly growing your houseplant collection or nurturing an array of
personalized terrariums
, listen up. This season, more and more designers are crafting modern, geometric
skull-shaped planters
, reinterpreting the classic
memento mori
motif for a distinctly more life-affirming purpose. "They're a spooky
and
functional way to incorporate a touch of greenery into your Halloween festivities," says Dayna.
Costumes
Coordinated costumes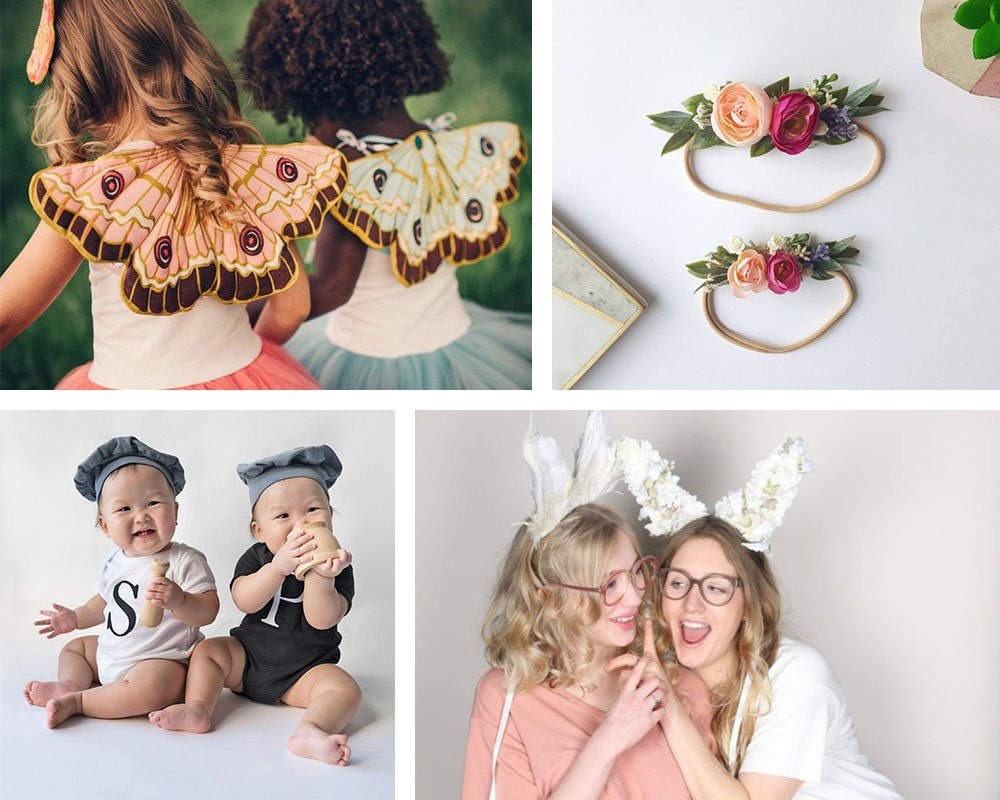 >
There's lots to love about a group costume—the fun of getting ready together, an excuse to pose for a million goofy photos, and most important, the statistically higher odds of emerging victorious from the costume-contest circuit. But this Halloween, consider broadening your search for a sidekick beyond the standard significant-other option. "Ditch the couple's costumes and get decked out with your girl squad this Halloween," says Dayna. From luxurious
feathered rabbit ears
crafted for you and your best bud to
quilted fairy wings
handmade for your mini-me and hers, the options are only as limited as your imagination. "So put your creative caps on and get
boo
-tiful with your besties," Dayna says.
Girl power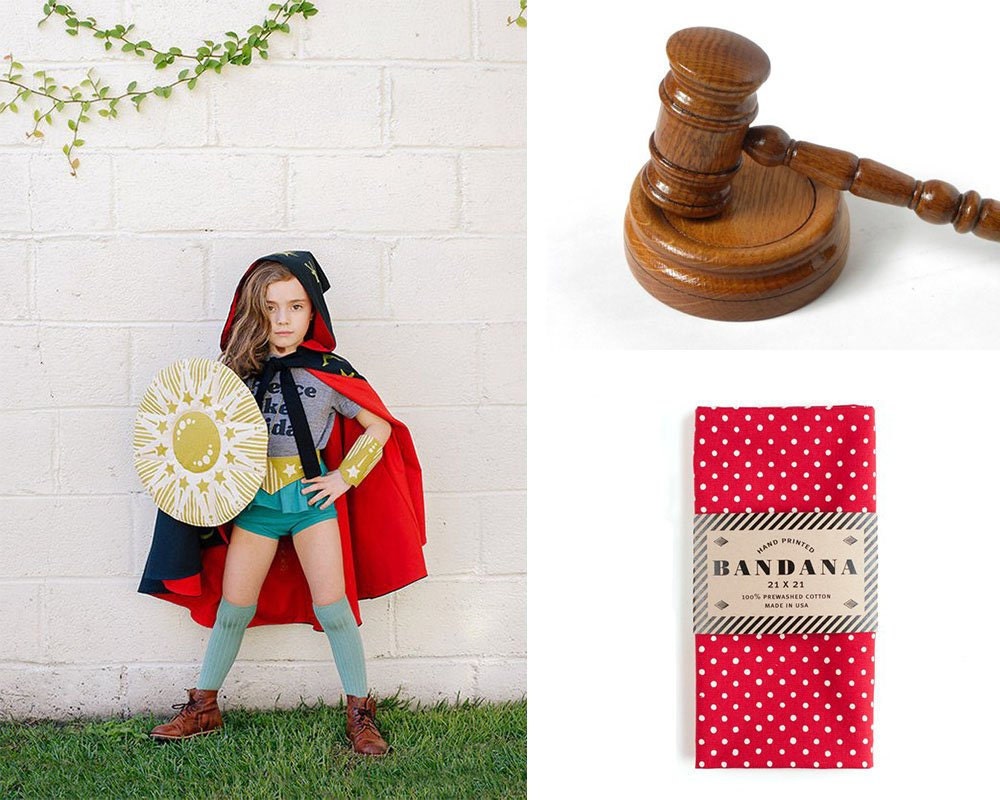 >
Ladies of the world: Rejoice! "If you're sick of dressing up as the sexy version of [insert-animal-or-occupation-here], I'm here to tell you that hyper-sexualized costumes are out, and showcasing the eternal fierceness and glory of women is in," says Dayna. "Women are bona fide changemakers, and this year Halloween shoppers are paying homage to some of history's most bad a** ladies." So leave the sky-high heels and leotards at home for the night, and consider channeling a real-life superhero like
Rosie the Riveter
or your favorite tirelessly crusading public servant. Because imitation is the sincerest form of flattery—and we're surrounded by some seriously praise-worthy women.
Smudge-proof "makeup"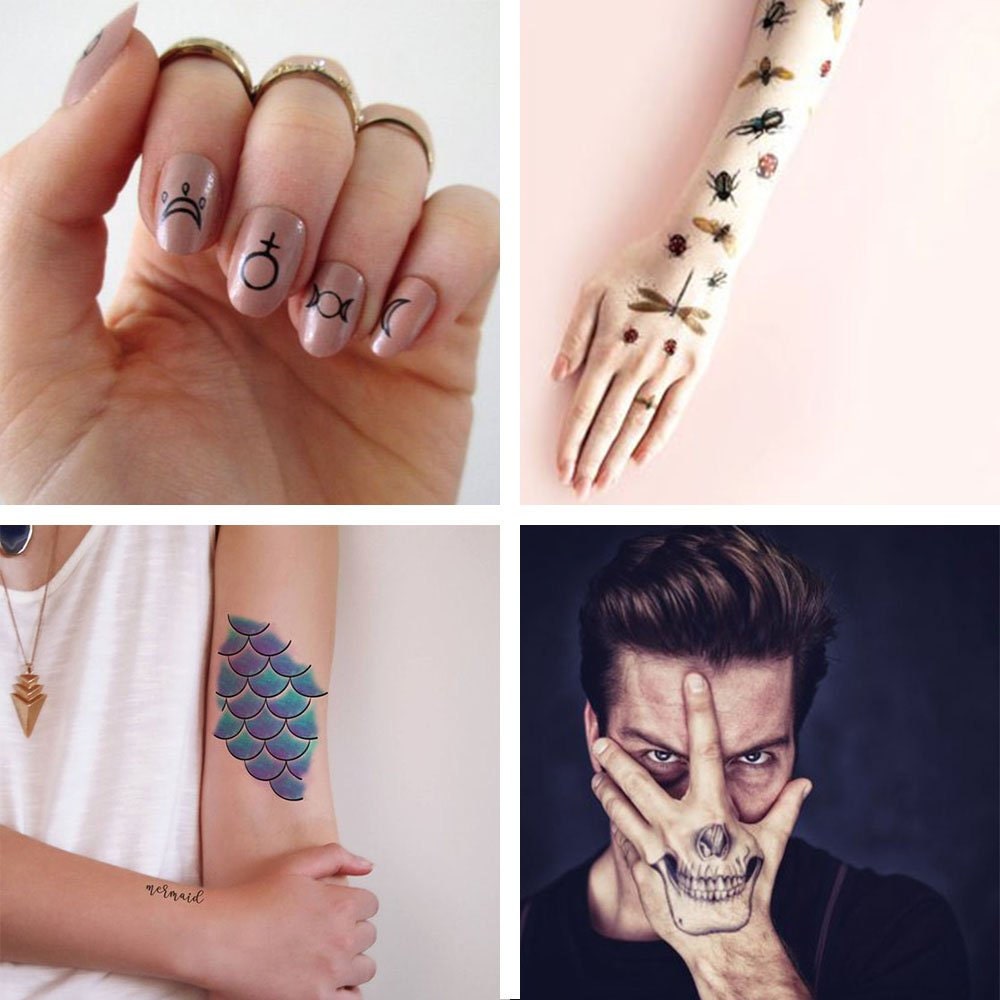 >
When it comes to Halloween looks, we're all about the simple-outfit-plus-elaborate-makeup-and-accessories approach—but if your
cosmetics skills
never progressed beyond a simple cat-eye (no shame!), don't despair. "Enter the Halloween temporary tattoo," says Dayna. "These removable tattoos add enough punch that you can toss on a T-shirt and still look like you spent hours getting ready." From playful iridescent
mermaid scales
to
scary-realistic skulls
and even
witchy nail art
, they bring the wow factor to otherwise understated ensembles. Looking for something uniquely your own? Some sellers will even work with you to create a custom temp tat to take your costume all the way over the top.