Did you learn to knit with the eponymous "EZ"? Muse upon the joy of a wandering mind and busily stitching fingers in honor of her 100th birthday.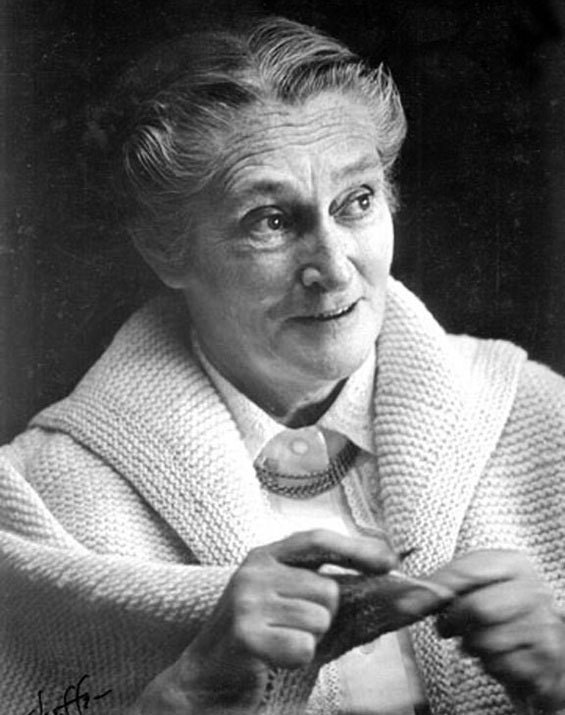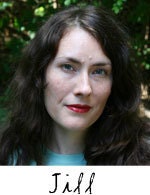 Dear Knitter,

This salutation begins each of the originally typewritten newsletters (with hand drawn schematics, no less) sent out semiannually by the dear and cherished knitter, Elizabeth Zimmermann. Although I entered the "knitting world" long after publication of these newsletters had passed on to her daughter, Meg Swansen (now they are composed on a computer), and after the two seasons of "The Busy Knitter" were no longer aired on public TV, I still felt Elizabeth was writing just to me. That was one of Elizabeth's great skills: making each reader feel they had received a letter from a far away, but incredibly skilled, friend. Elizabeth Zimmermann was born 100 years ago today and the knitting world hasn't been the same since.

Elizabeth Zimmerman is still a mentor to many who, like myself, never had the pleasure of sharing her company. Elizabeth's name has become shorthand throughout the knitting community. "EZ" is referenced often without further explanation, and a search of Ravelry (a social networking site for fiber lovers) currently shows almost 14,000 projects tagged with "EZ." Some of the patterns Elizabeth created have become staple samples hanging in just about every knitting shop. From New York to San Francisco, you can find a "Baby Surprise Jacket" knit in the yarn of the moment and accessorized with the latest shipment of buttons. "Pi Are Square" shawls decorate windows and walls — not to mention shoulders — from Charlotte to Chicago. The hearty and useful "Moccasin Socks" have at this point graced several generations of feet. These patterns are truly amazing!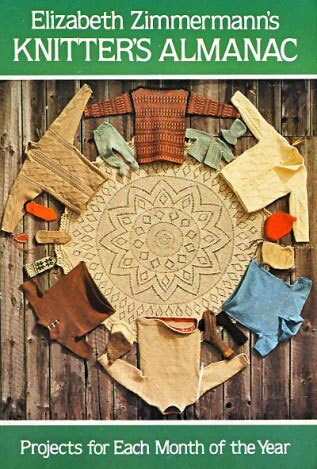 Simplicity, utility and ingenuity are Elizabeth's hallmarks. The "EPS," or Elizabeth's Percentage System, has guided the design of countless in-the-round sweaters.  It's a simple algebra equation that correlates the size of the chest measurement to each of the sweater's parts. This method is so popular that the New York Times felt it important enough to mention several times within Elizabeth's 1999 obituary. 

In A Knitter's Almanac, Elizabeth knits her way through a year of projects and patterns that are woven with snippets of personal stories. Each chapter is closed with "pithy directions," if one does not have the inclination to sift through the prose for the pertinent details. In my opinion, those who simply knit Elizabeth's patterns without reading her words are really missing out — not just the friendly guidance and ample tips and hints, but also the stories. Elizabeth freely shares the inspiration for the patterns, design decisions she made — or in some cases, un-made.


Knitting Around includes dozens of useful patterns interspersed with "digressions," creating a brief autobiography of Elizabeth's life. She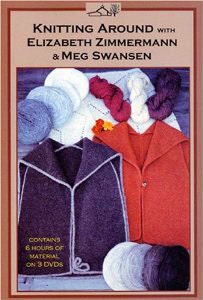 writes about her childhood in post-war Great Britain and her experience studying art abroad. She even touches on her immigration to America, which occurred because her soon-to-be-husband had to escape Hilter's Germany after comparing some of the dictator's architecture to outhouses! Elizabeth's words are filled with honesty, optimism and a British steadfastness, lest we forget which country came up with the motto "Keep Calm and Carry On."

Elizabeth encourages experimentation and customization in her patterns, and she often references other author's books where she found wisdom or a good technique. Elizabeth was not a designer that wanted her patterns to exist in a static state, and she often gently pushed the knitter to "try it with a hood" or think about "how would it be with a lace pattern here?".  A major proponent of circular knitting and simple finishing, Elizabeth's favored yarns were natural fibers, as this point is made several times throughout her writing. However, her patterns could be customized to the knitter's preferred yarn and gauge.

Elizabeth writes on the absolute pleasure of knitting: the joy of a wandering mind and busily stitching fingers. Her generosity of spirit and inquisitiveness is carried on by her collaborator, co-conspirator and daughter, Meg Swansen, who been writing the Wool Gathering newsletters since taking over for her mother. She also runs Schoolhouse Press, a publishing house (and much more!) that spreads not only Elizabeth's work, but also many other amazing knitting titles. You can still go to Elizabeth's beloved Wisconsin and attend Knitting Camp, hosted by Meg each summer, or order the Sheepsdown yarn Elizabeth had specially commissioned by a local mill.
Although Elizabeth herself is no longer here to answer the letters or "unvent" more techniques, we can each curl up with one of her books and feel as though a great friend is sitting at our knee, whispering words of encouragement as we knit.
 "Knit on, with confidence and hope, through all crises." — Elizabeth Zimmerman
About the author: Jill Draper, a.k.a. jilldrapermakesstuff, is a magpie, collecting sparkly bits and bright colors, filling her pockets with smooth stones and feathers. Jill has been a knitter for almost as long as she can remember and currently writes hand knitting patterns and creates yarn in her cozy craftsman bungalow in Upstate New York. Jill teaches classes and won't be satisfied until each and every person has something handmade hanging in their closet. You can read her random (usually fiber-related) ramblings on her blog.
Did you learn to knit with Elizabeth Zimmermann? Tell us about it in the comments below.