by pinkcloud9
This collection of fun and creative ideas is sure to inject an element of spontaneity into your big day.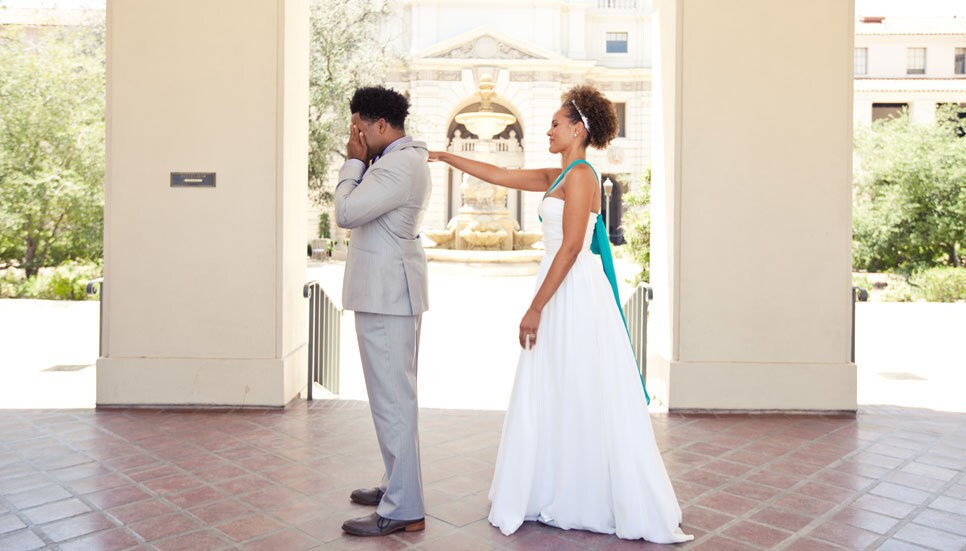 Hearing stories of wedding proposals always puts a giant smile on my face; the element of surprise gets me every time. Whether they unexpectedly popped the question at work, a favorite restaurant,
or on TV with a giant dancing flash mob
, as a wedding planner, I can truly appreciate the effort involved. Suspending a moment in time requires a lot of help from your friends and family, tons of details, and careful scheduling. This makes me wonder: Why isn't the approach to planning the timeline of a wedding day just as surprising, creative, or unique? You know the drill: ceremony at sunset, photos with the family, cocktails and hors d'oeuvres, dinner, speeches, dancing, cake, bouquet toss, and the grand exit. It's a perfectly fine way to celebrate your marriage, but incorporating some surprise into your wedding day is an easy way to update an old tradition.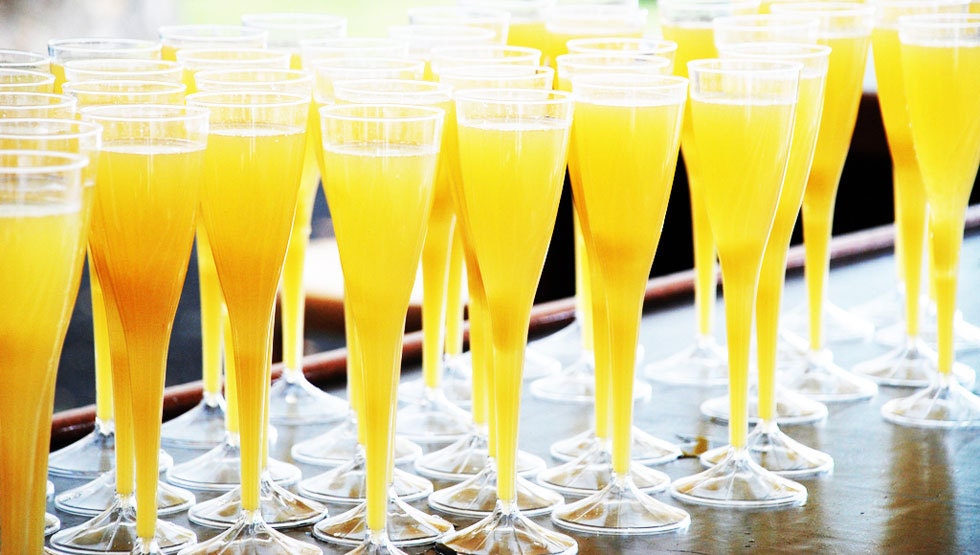 Marry Me in the Morning Planning a morning wedding is a refreshing way to create a casual feel. It can also help trim your budget.
Wake up to the sounds of lovebirds chirping outside your window and hop right into your gown for a lovely morning wedding. Guests can arrive around 10:00 a.m. to find iced coffees and mimosas waiting. After you've exchanged vows, take some cool pictures with custom his-and-hers sunglasses.
Join the party a bit before noon at an elegant brunch with fresh berries, elegant salads, and made-to-order waffles served family-style. An acoustic guitar strumming in the background and some table games will help your guests get to know each other better.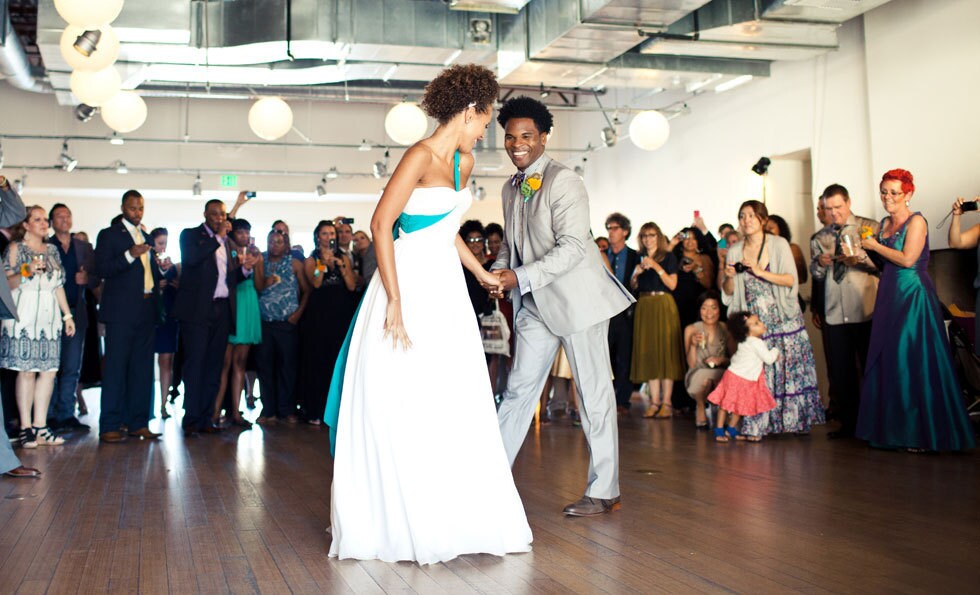 Dance Party Wedding What if we skipped the ceremony and went straight to the party? This is a great option for weddings with a younger crowd and contemporary parents.
Have a civil or private ceremony for a couple dozen close friends and relatives, then invite the rest of your guests to a fun dance party reception. You can share the moment you said "I do" with a quirky video or slideshow during the reception.
There's nothing like a stiff drink to get people in the mood to let loose. Hire a great mixologist to make some specialty drinks with fresh organic ingredients. Consider offering some fun, bite-sized appetizers to be passed around by servers. Ambient or upbeat music at a level low enough to allow for conversation is always important.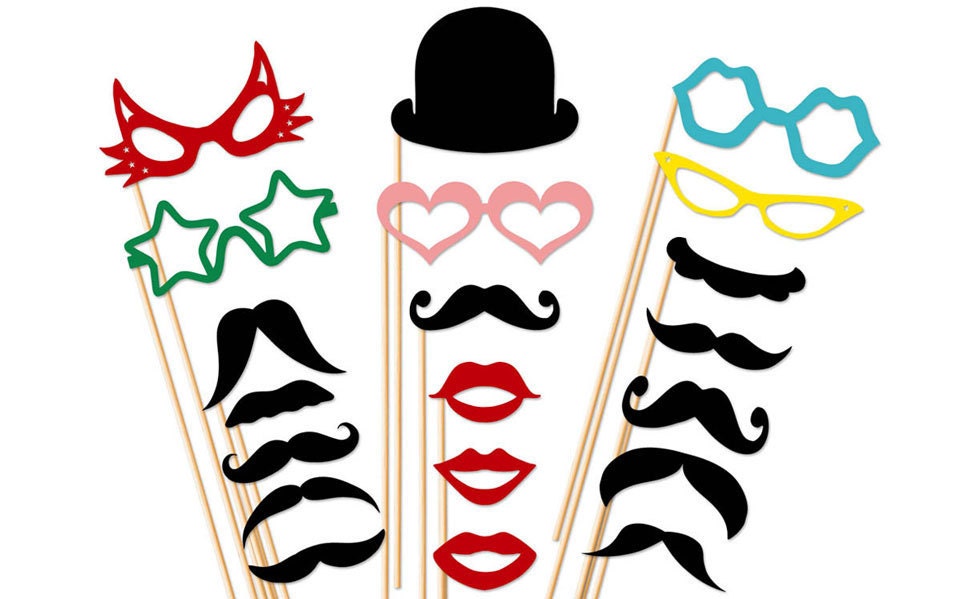 As the wedding couple, it's up to you to break the ice on the dance floor. There are a few ways that this can happen: You can let your guests mingle until you burst in for your grand entrance, take the center of the dance floor and show off your moves! Or, if you're a little shy, you can hire professional dancers to do the work for you. This could also be a great time to show that wedding video from earlier.
Later on, feel free to let your guests and DJ take over to keep the party going. If you can find a band that mixes both live instruments and DJ music, do it! Giving out fun party favors throughout the night will re-energize the dance floor. Fun props like mustaches and boas always find a good home. Don't forget to pick a great final song to end the evening on a happy note!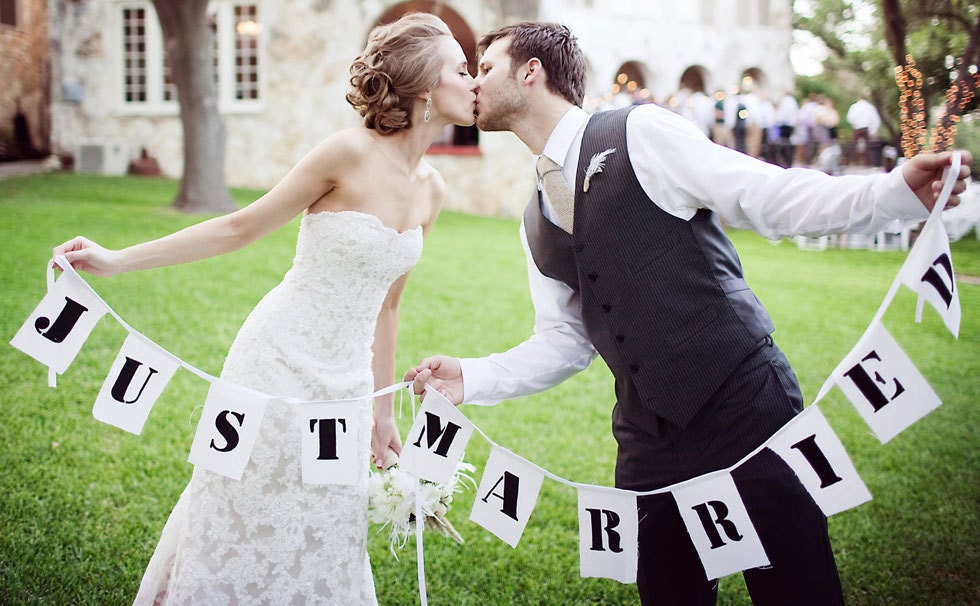 If you plan on having a traditional wedding, consider making some small adjustments to freshen up the timeline:
The First Look Get the pictures out of the way by planning a "first look" photo session where your partner sees you before walking down the aisle. Family photos can also happen at this time.
Cocktails, Then Ceremony Plan for the cocktail hour before the wedding ceremony. Everyone will feel like family once the reception begins, which can immediately start with seating everyone to dinner.
Toss the Toss The bouquet and garter toss are probably the most awkward part of any traditional wedding. All the single ladies and fellas will thank you for leaving this tradition to the '90s.