We caught up with the two Etsy superfans to discuss personal style, fave purchases, and the special stuff that winning designs are made of.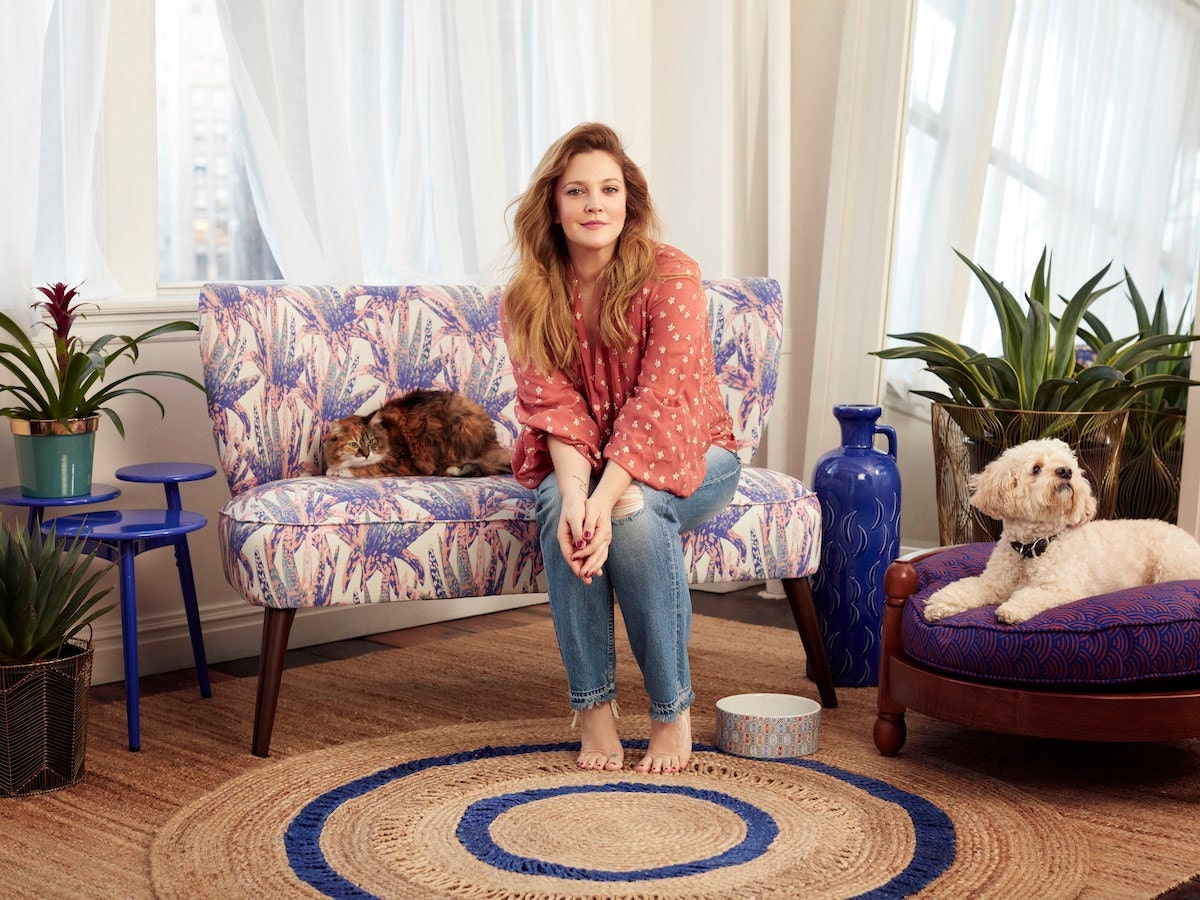 When actress, producer, and superstar style icon Drew Barrymore recently took to social media to express her genuine appreciation for the hard work of Etsy sellers, we were both surprised and delighted and, of course, 100 percent in agreement. After all, here at Etsy we share that same passion for celebrating creative entrepreneurs—from the mom who's cooked up a natural skin care line in her kitchen to the vintage aficionado who's scoured the globe for priceless flea market finds. So when we kicked off this year's Design Awards—our global competition recognizing the most uniquely designed, one-of-a-kind items on Etsy and the brilliant minds behind them—we had an idea for who we might call to help us in our search for the best and brightest. 
Learn more about the Etsy Design Awards
"I'm a huge fan of supporting independent creators, and Etsy has long been my favorite treasure trove for all things special and thoughtfully made," says Drew, who happily accepted a place on this year's judging panel alongside our in-house trend expert Dayna Isom Johnson. "Design and entrepreneurship are so close to my heart, and it's a joy to be a part of this year's Etsies and to honor this incredibly talented global community."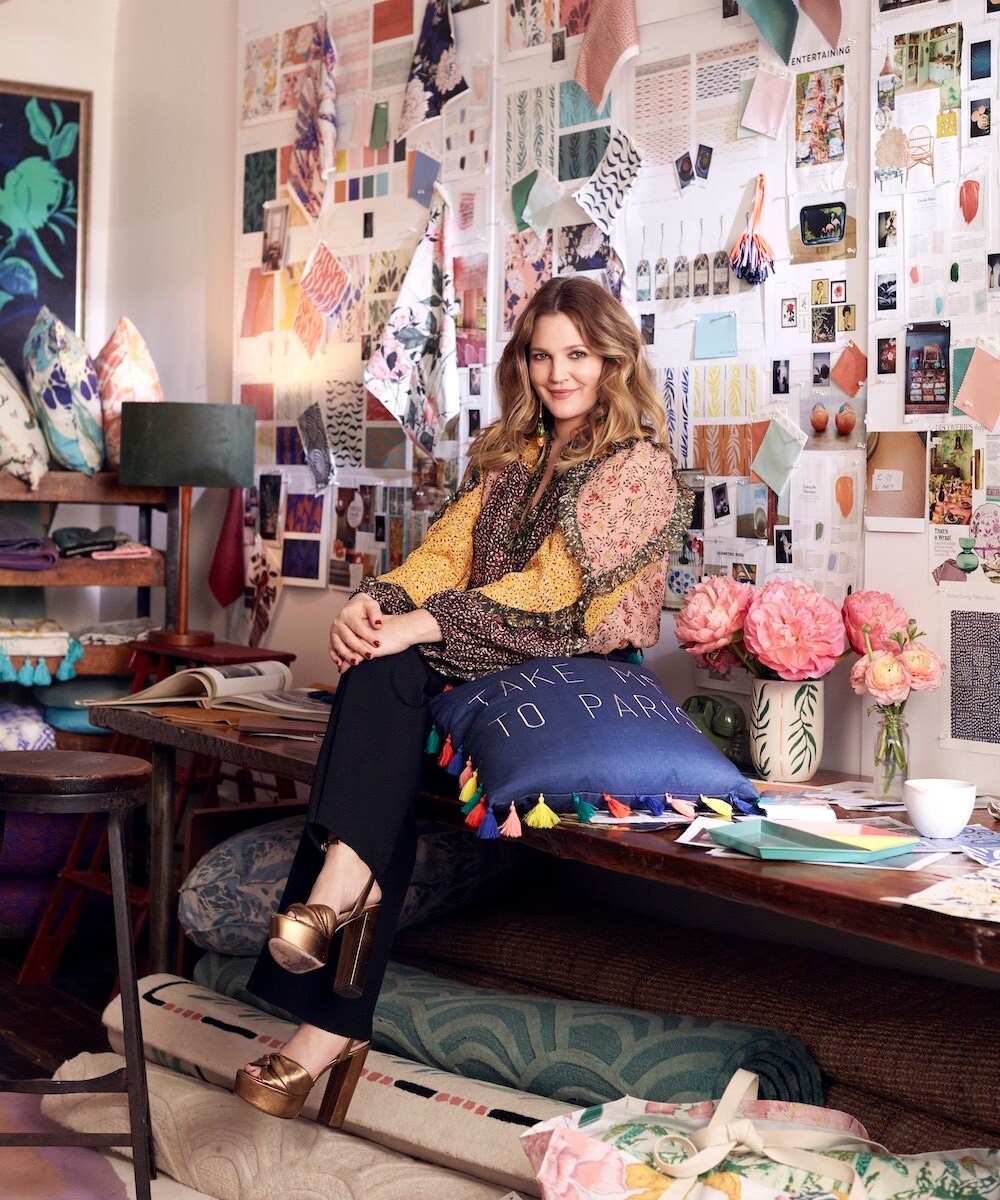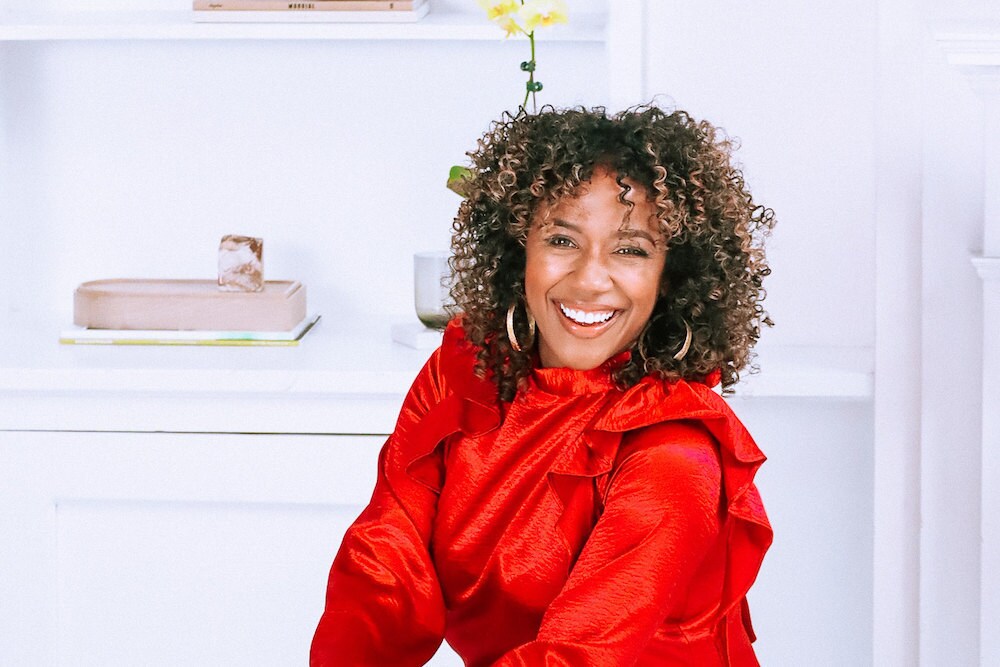 This fall, Drew and Dayna will join together to select the distinguished Grand Prize Winner and 10 Category Winners of this year's Etsies, and as two of the most eagle-eyed, enthusiastic Etsy fans we know, we couldn't think of a more qualified duo. To learn more about what these two power-browsers are looking for in their search for special, we caught up with them to discuss personal style, fave purchases, and what they'd like to see in a winning design. Here's what they said.
What makes the experience of purchasing from Etsy sellers so special?
Drew: When you support small businesses, your money is going to such an important place—it's about a person, not a corporation. That exchange is very meaningful. It feels good to know that when I buy something on Etsy, I'm making a difference by supporting a real person who made something with love.
Dayna: I think it's always important to support small businesses—even more so during challenging times. Now more than ever, when you shop from a small business, you're making a difference in someone's life and livelihood.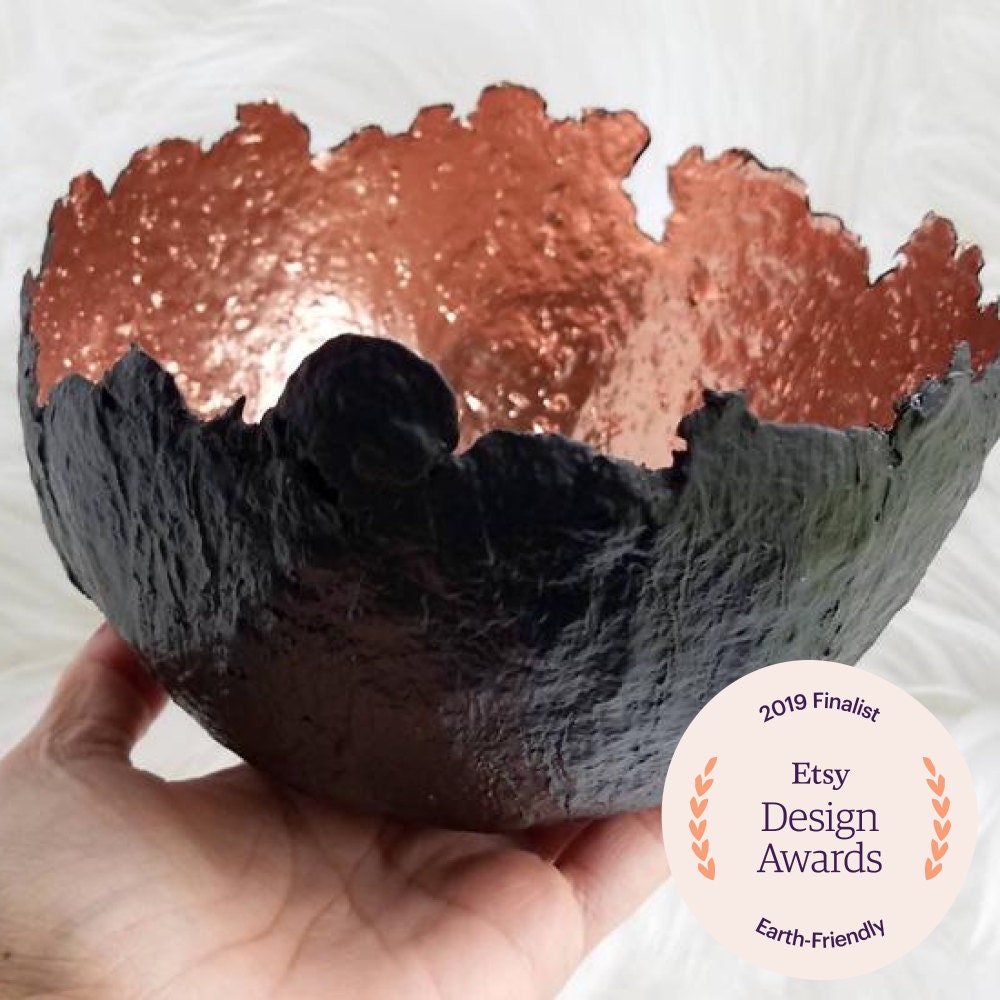 Any memorable recent purchases?
Dayna: I recently purchased a custom pet portrait of my dog, Mojo. Not only was the seller kind and personable, but she also made sure that the portrait was exactly what I was looking for, from the canvas size to Mojo's positioning. The package even arrived with a personalized note!
Drew: I love when sellers send personalized notes. It gives me a sense of them and a little history about what I bought, and it's so sweet to receive a handwritten note!
Dayna: That's the great thing about Etsy. You can actually build relationships with the makers and find out the story behind what you're buying. Whether it's a personalized illustration or a vintage accessory, you know you're going to find something truly one-of-a-kind.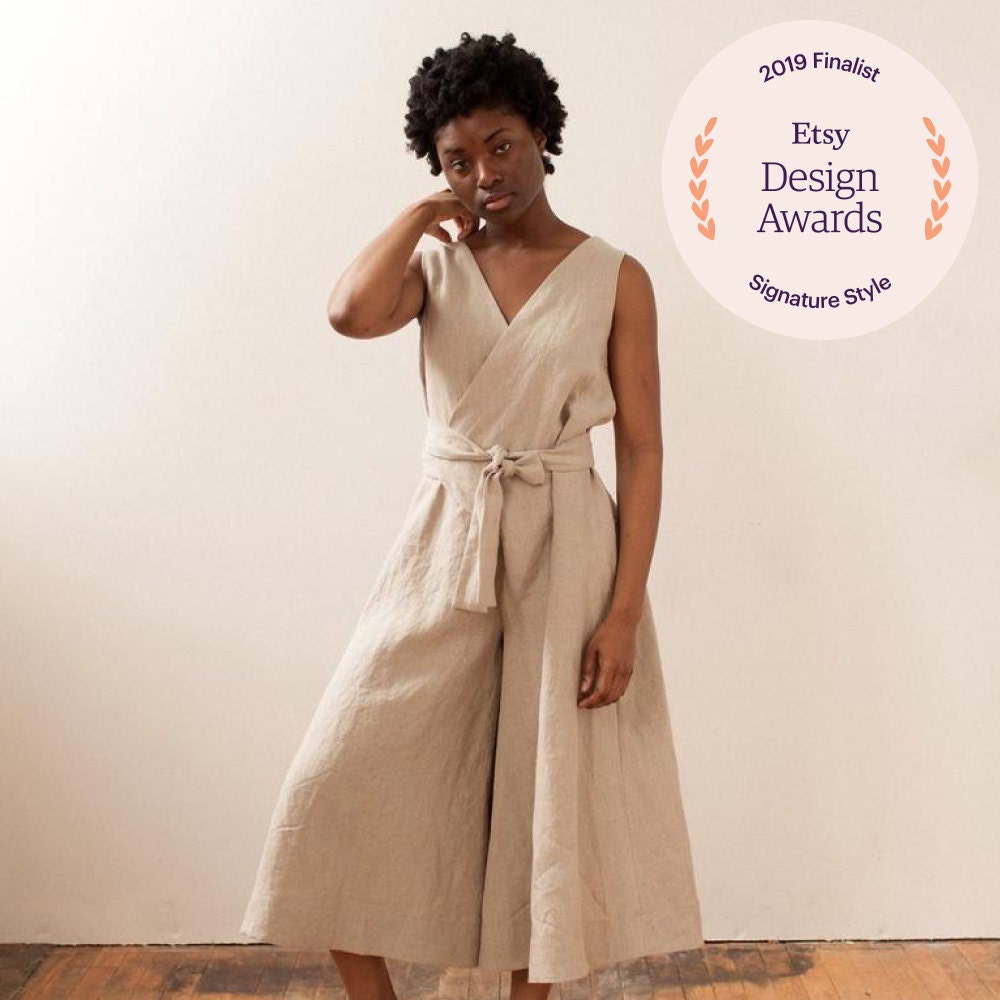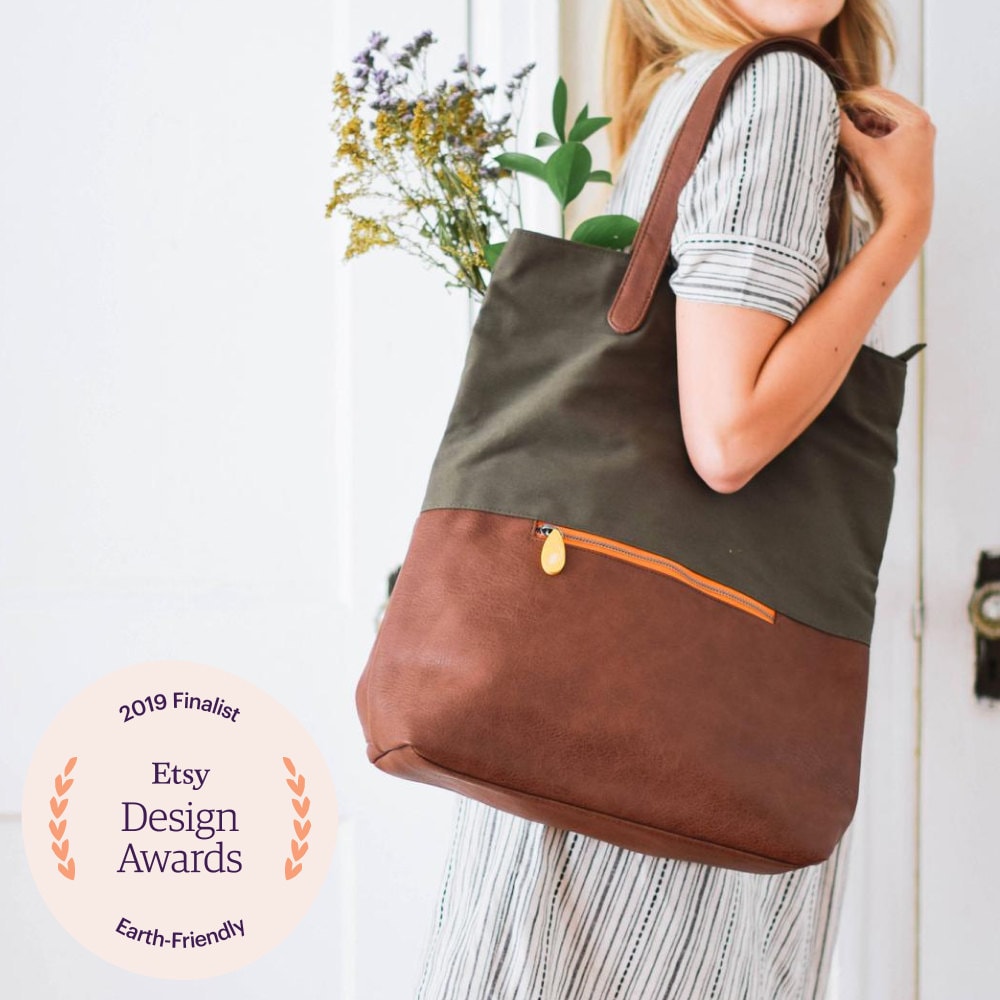 What are some of your favorite things to shop for on Etsy?
Drew: I get everything from personalized school supplies for my girls, to a custom window seat cushion, and furniture, macramé wall installations, lamps to globes. I just got a bunch of vintage floral towels that make me so happy.
Dayna: Since I've been spending so much time at home lately, I've been shopping for decor items and DIY projects more than ever. One of my favorite recent purchases is a turmeric tie dye kit—I used the natural dye kit to create a one-of-a-kind pillowcase and update some of my white clothing. And I always turn to Etsy for my next pair of statement earrings, a standout jumpsuit, personalized gifts for the family, or a new bandana for my fur baby.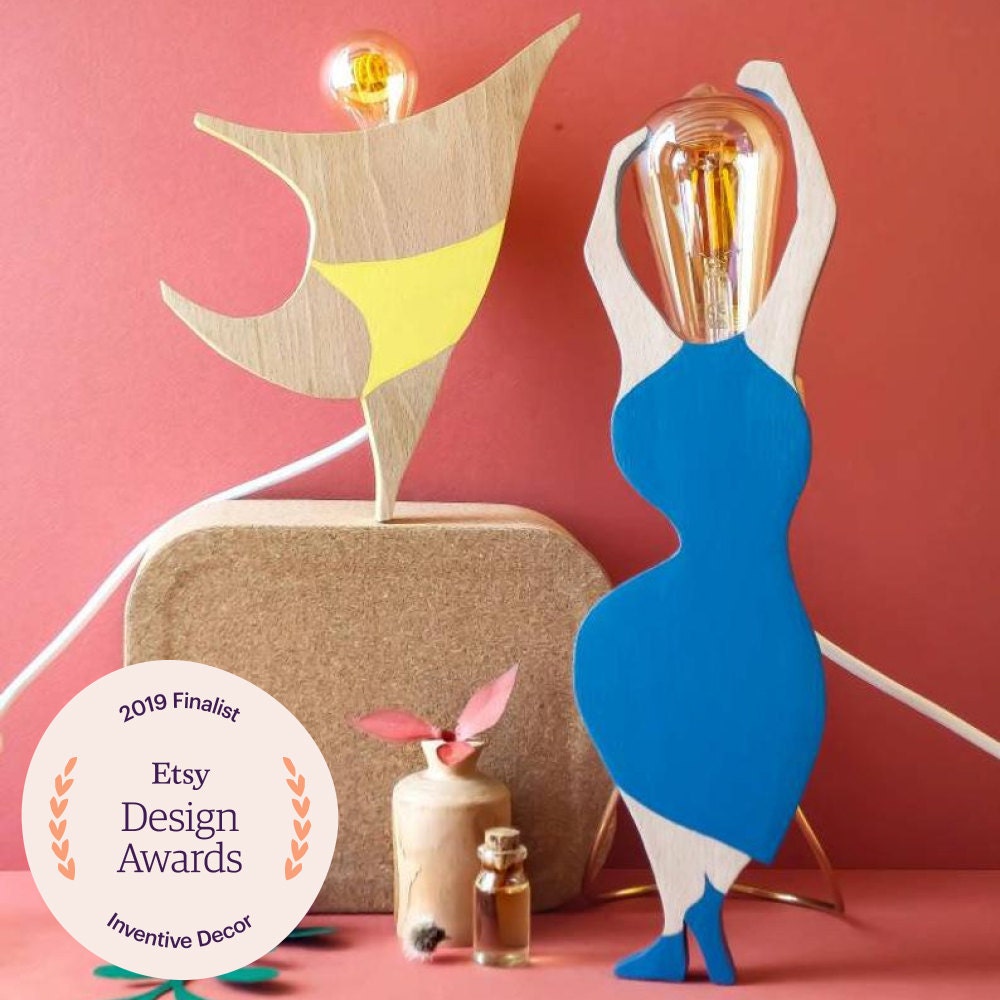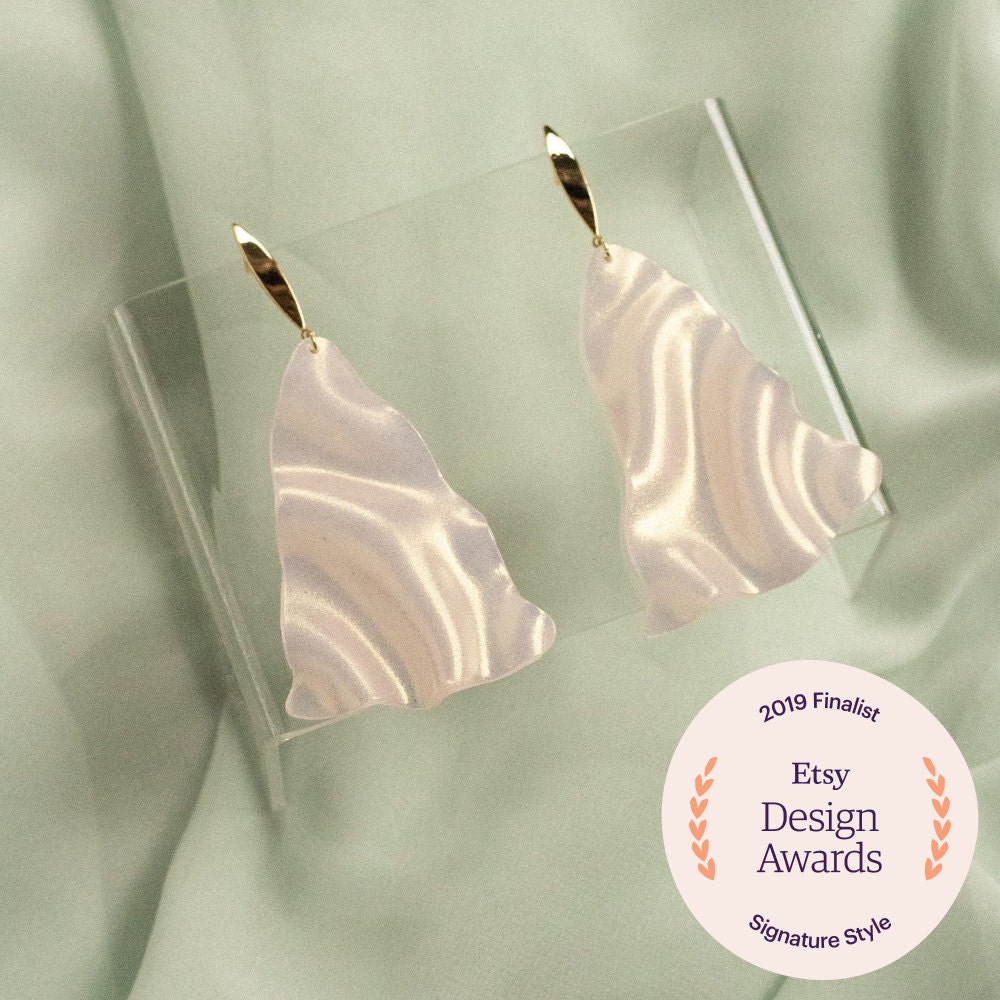 Which of your Etsy purchases do you get the most compliments on?
Dayna: I'm a huge fan of over-the-top jewelry, and I almost always get a comment whenever I'm wearing a statement piece from Etsy. One of the items I probably get the most questions about is my set of large gold hoop earrings from Etsy shop Lingua Nigra. I'm always proud to let people know that I bought them from Alicia.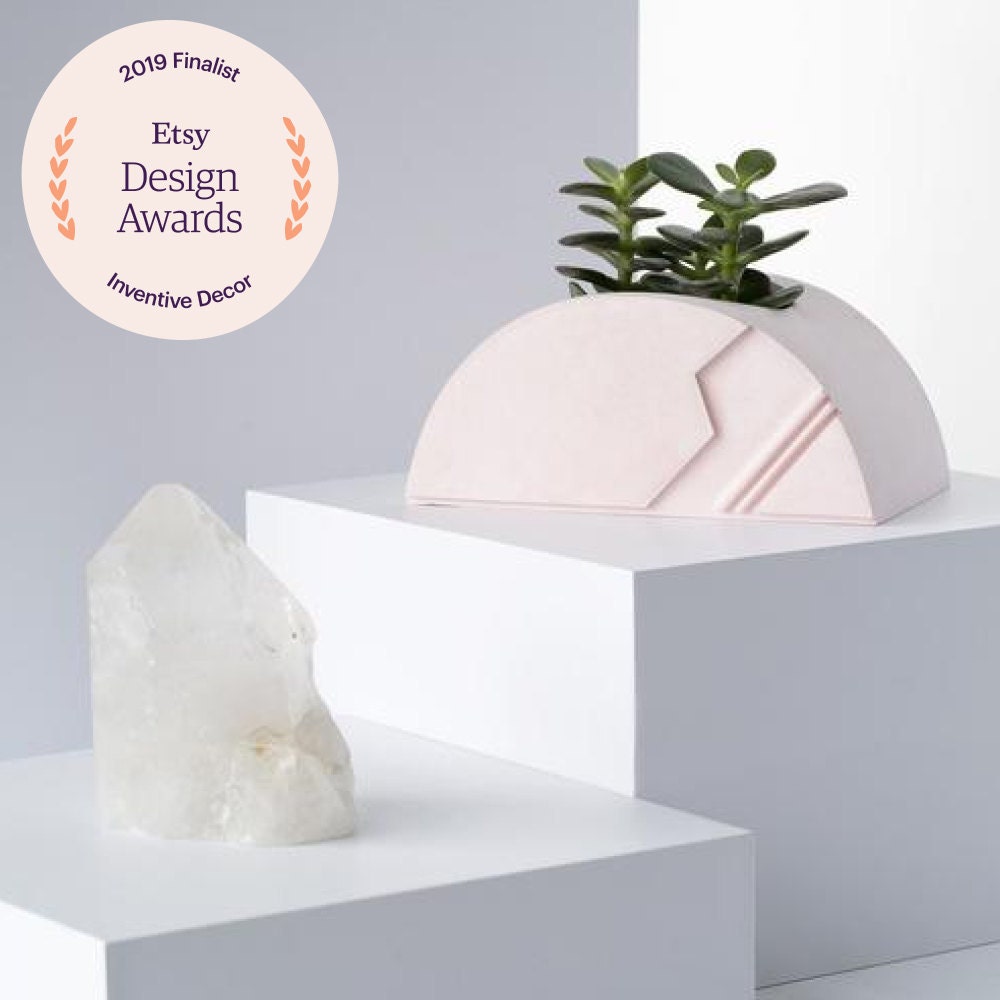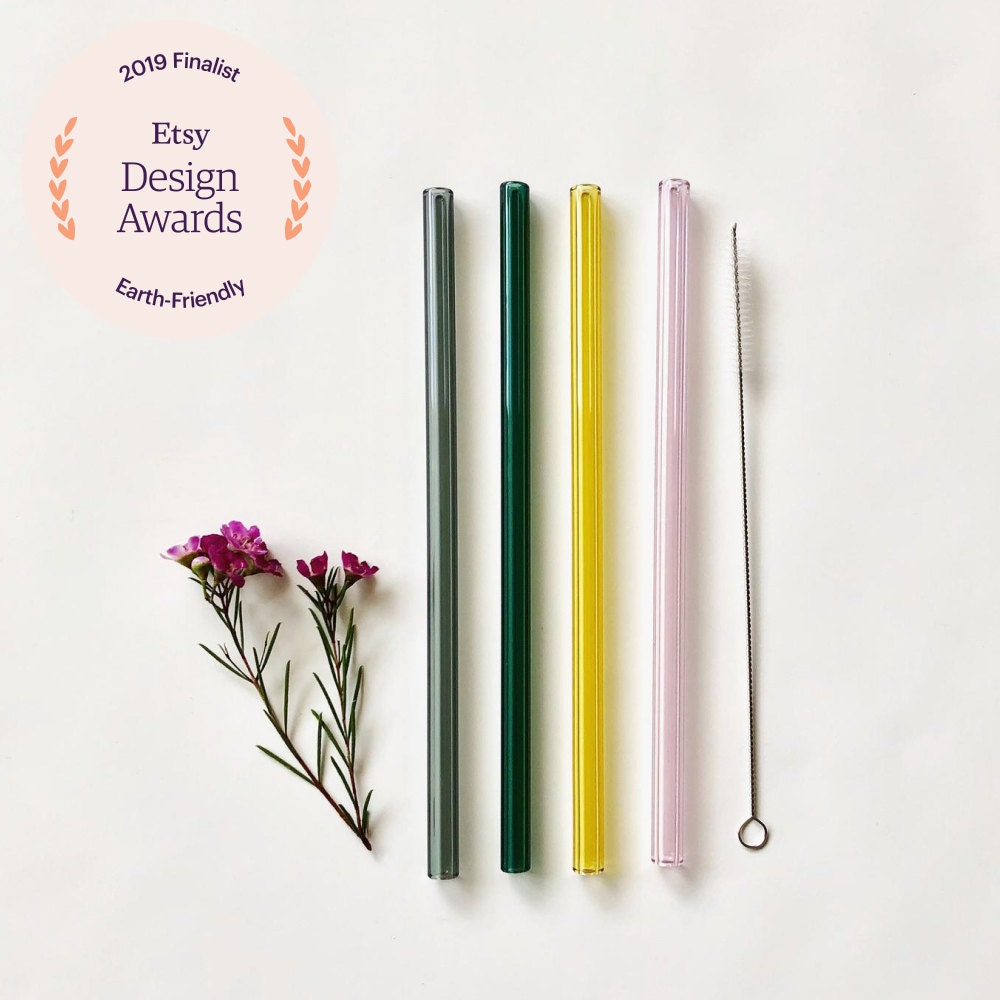 What are some of the ways thoughtfully designed items help spark joy in your everyday life?
Drew: I like to create little moments in my house that tell a story. A table with books and the perfect light. A little vase for leaves or flowers and a comfortable chair with a mini table to set my drink on. And then I'll wonder when I'll have the time to actually sit down and enjoy this area. But until I can, it truly inspires me as I run past it all day chasing my kids around and bustling around my house!
Dayna: I'm a big fan of bright, happy colors. Seeing vibrant tones instantly lifts my mood and brightens my day. I also keep items around my home that remind me of family. My family is the number one thing in my life, so anything that makes me think of them—whether it's a scented candle that reminds me of home or a framed photo of us all together—brings me so much joy.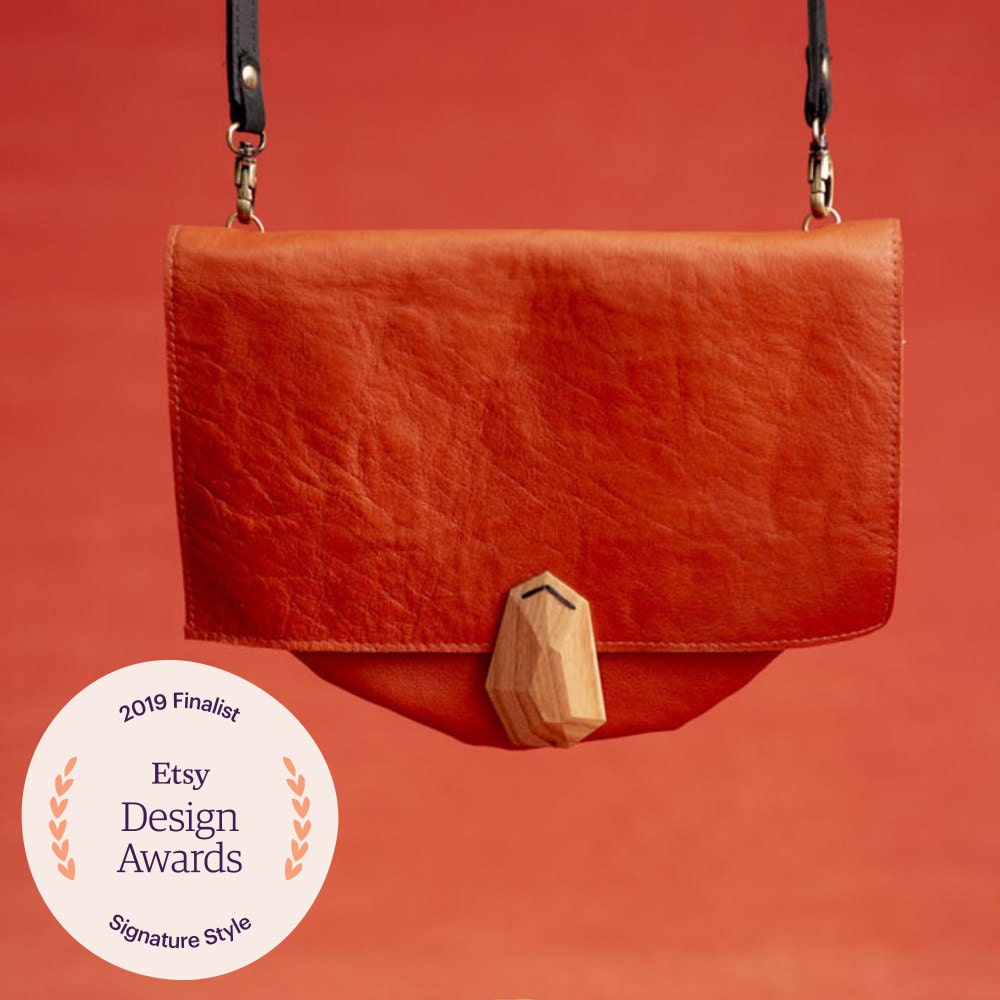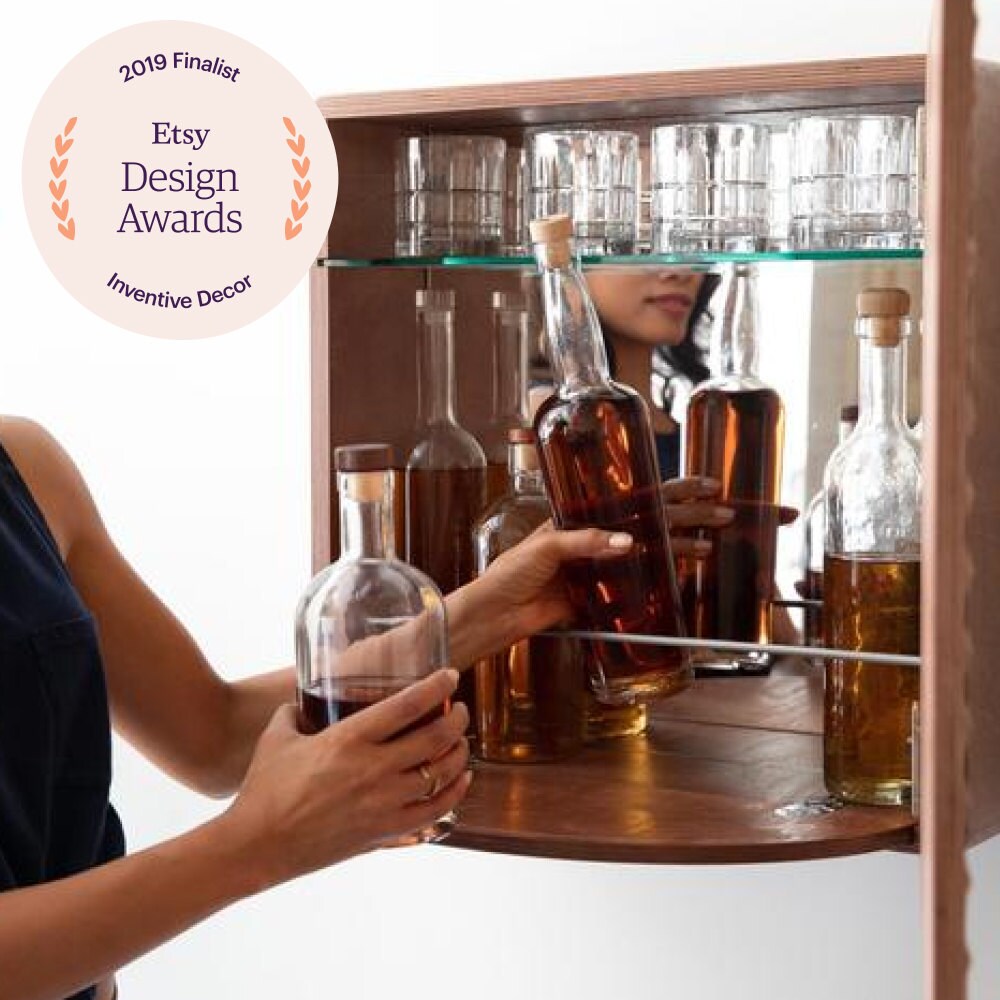 When it comes to the Design Awards entries, what are you going to be looking for in choosing the finalists and winners?
Dayna: I'll be considering several criteria, including the quality, utility, and wow factor of each item. Last year, I was amazed by the caliber and breadth of the entries, particularly the craftsmanship and attention to detail in the products. Sellers never cease to amaze me with their creativity.
Drew: I hope to find sellers that go overboard with the personal touch! I also hope to truly help shine a light on the uniqueness that the world of Etsy can bring to someone's life.
Why are you excited to be a judge for this year's Design Awards?
Drew: I was honored that Etsy asked me! I've publicly raved about Etsy because I feel what they do is very important. So I really want to try to celebrate these sellers and the impact their work has on the world!
Dayna: I totally agree. Sellers pour their hearts into their products, and the Etsies give us the opportunity to really honor that hard work and spotlight the extraordinary talents of our community at a time when they need it most.