Design pro Emily Henderson spills her secrets for finding incredible art on Etsy.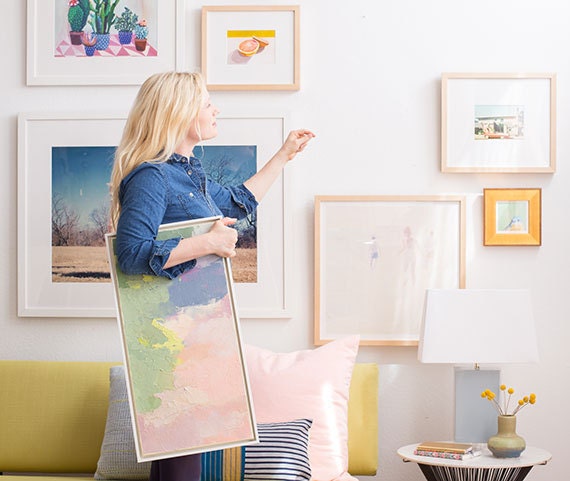 We're not afraid to say it: Buying art can be hard. There's figuring out your taste, how much art you need, how much art you can afford, and which pieces will actually work well in your home. Plus, so much of what's out there can be intimidatingly (or prohibitively) expensive.
But did you know that Etsy is one of the best places to find one-of-a-kind artwork to suit any taste — and budget? In fact, design superstar
Emily Henderson
is such a believer that she recently joined forces with Etsy and online custom framing service
Framebridge
to design and style
two distinct gallery walls entirely with artwork from Etsy artists
. Each wall incorporates a range of mediums, from original oil paintings and photo prints to watercolors and mixed-media collage. The two collections also hint at the wide breadth of styles that artists on Etsy are working in — abstracts, landscapes, portraits, still lifes and even nudes are all duly accounted for.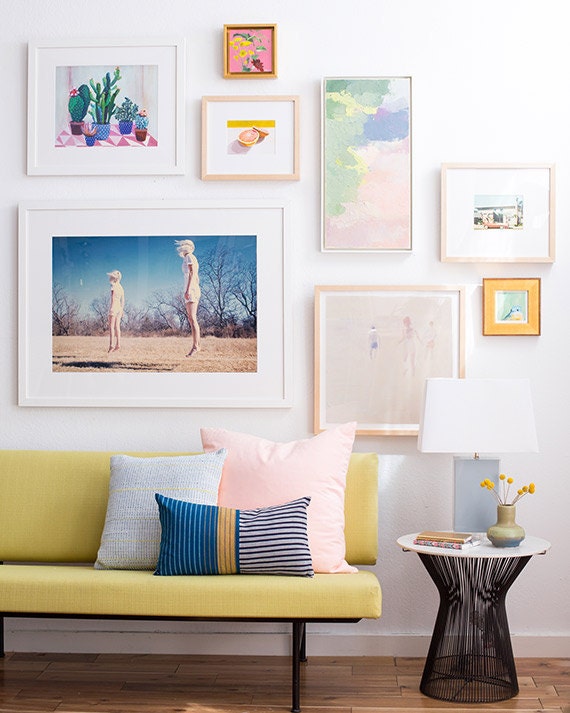 Jessica Isaac
While you can find virtually every style, size, and mood of art on Etsy, Emily has a few go-to categories she returns to time and again. "I have bought quite a lot of abstracts, watercolors and less-serious oil paintings on Etsy," she says. "I think that many artists who are attracted to Etsy are younger and have more vibrancy to them, so that is reflected in the inventory on the site. Plus there are a ton of fun typography and graphic-art prints that are great for filling in the spaces between your more serious paintings."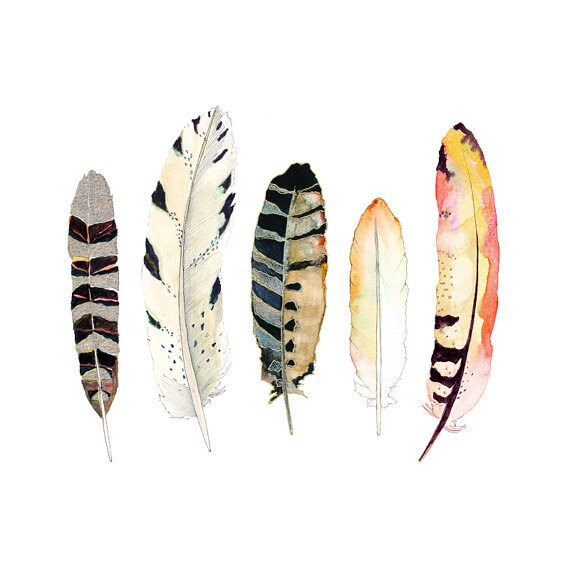 SnoogsAndWilde
Riffing on the themes established in
Emily's two gallery walls,
we've gathered even more stellar works from Etsy sellers to share here, along with Emily's pro tips for unearthing fantastic artwork and getting your own personal art collection off the ground — and up onto your walls.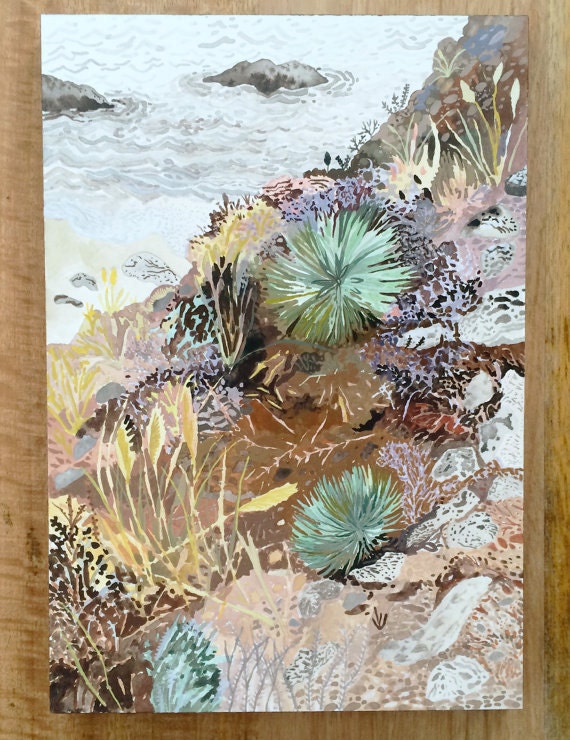 Michelle Morin Art
Identify your style.
 No matter your budget, buying art is an investment, and an activity that's best approached with a clear vision (or at least a few solid guidelines) in mind. "Shopping blind can be a very expensive endeavor; it's important to home in on what you like before you start buying," Emily says. "Are you more into abstract painting? Vintage geometric? Fine art photography? If you're not sure,
head to Pinterest and start pinning what you like.
Then look at all of your pins and see what they have in common, whether it's a color palette, a style or a medium."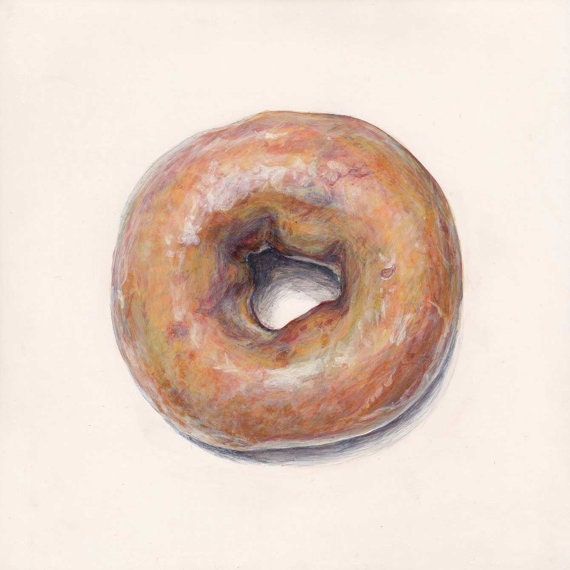 Joël Penkman
Do the math.
 Based on your budget and your objective — whether that's filling a massive blank wall or just bringing some character to an existing (but unexceptional) collection — calculate how to make your money go the distance. "
Prints are more affordable than originals, and photographs are more affordable than paintings
," Emily says. "If you're on a budget, stay away from large-scale oil paintings and go for a fun print or two, instead." But don't lose sight of the, well, bigger picture. "Buying a ton of small prints can be addictive, but they do add up," Emily says. "Getting one really large print that holds the same amount of space on a wall can actually be more affordable — especially once you factor in framing."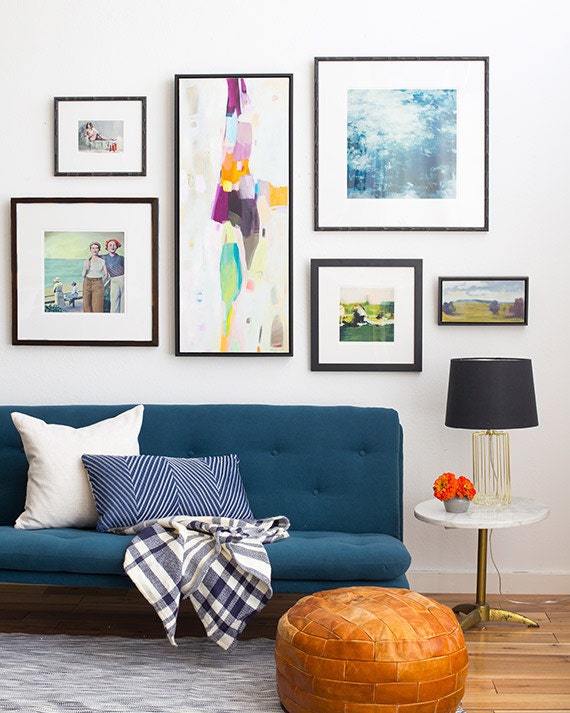 Jessica Isaac
Experiment with search terms.
 Naturally, the terms you choose will depend on the style you're seeking, but in general,
combining a few search terms and filters
 is more effective than trying one at a time. "
'Abstract,'
'watercolor,'
and
'vintage painting'
are some of my favorite search terms," Emily says. "Then I might also put in a color to narrow it down a bit. And I tend to go more for originals, so I'll use that filter, too."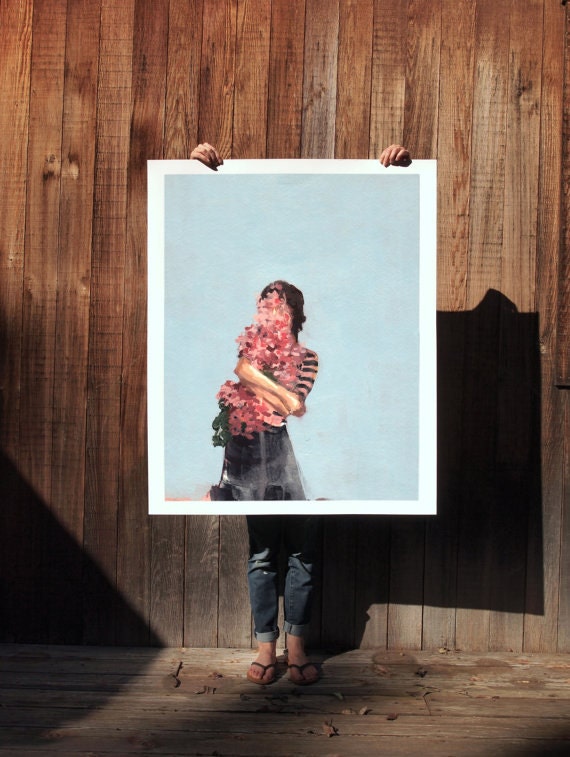 Clare Elsaesser
And don't overlook vintage!
 There's a wealth of
breathtaking vintage art on Etsy
, which can sometimes be more affordable than original contemporary works. Just proceed with caution, Emily says. "
Make sure that you would like the piece as much if it were done by an artist in 2015
. Sometimes people can get caught up in the love of vintage without thinking about whether or not they actually like a particular piece," she says. Her best advice for finding a stylish balance? Selecting pieces that have either imagery or colors that feel of the moment. ("A brown and orange mushroom print from the '50s is never going to look modern and fresh in your house," she says.)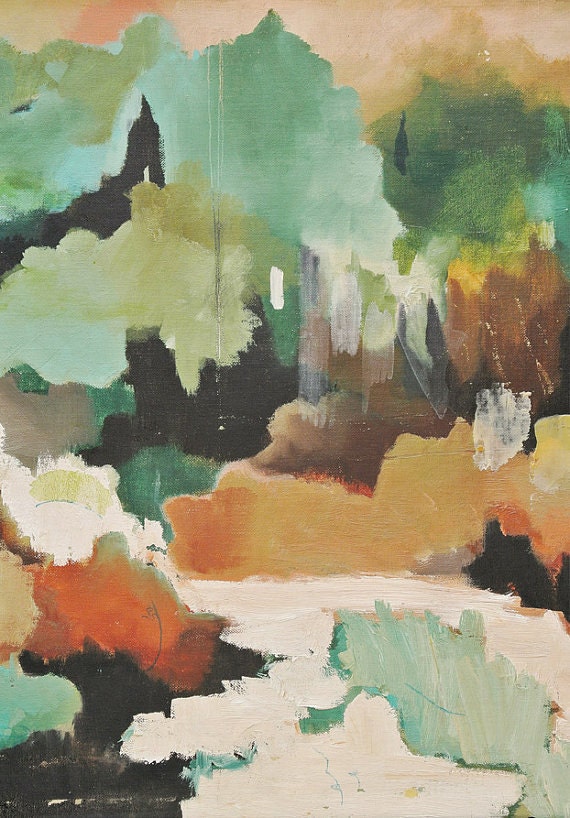 Gallery440
Vintage Styling Tip:
"The right frame can help modernize a vintage piece. I like a simple white, natural wood, or black frame, or you can go for a vintage-y gold or black bamboo if you want the frame to match the era. It really depends on the piece, but I've never regretted choosing a simple frame — I've only regretted going too ornate and having the frame overwhelm the piece," Emily says. Browse the selection of streamlined white, black, or natural wood frames, plus styles with a touch of throwback glamour, on
Framebridge
.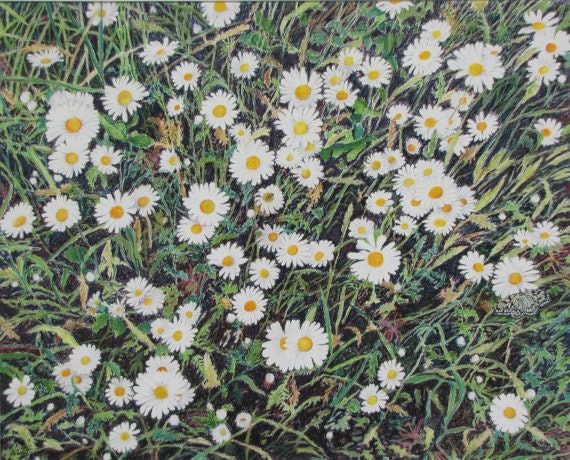 audetpainter
Read the fine print. 
It's easy to skim over the details when you've fallen head over heels for a dreamy pastel moonscape or a bewitching vintage portrait. But there's nothing sadder than planning a room around a poster-size print only to receive a postcard-like piece in the mail. Before you click "Add to Cart," read the item description carefully and
pull out a yardstick or tape measure to help you visualize the size
of the artwork you're ordering. "I've also accidentally ordered prints when I thought I was getting an original, so be careful about that, too," Emily says.
Are you an Etsy artist? Framebridge has referral and wholesale opportunities that make it easy for Etsy sellers to offer custom-framed versions of their work. Learn more about their programs here.
Valerie Rains is an editor at Etsy.