We put out a worldwide call for the most extraordinary designs across five categories. Today, we're sharing the winners.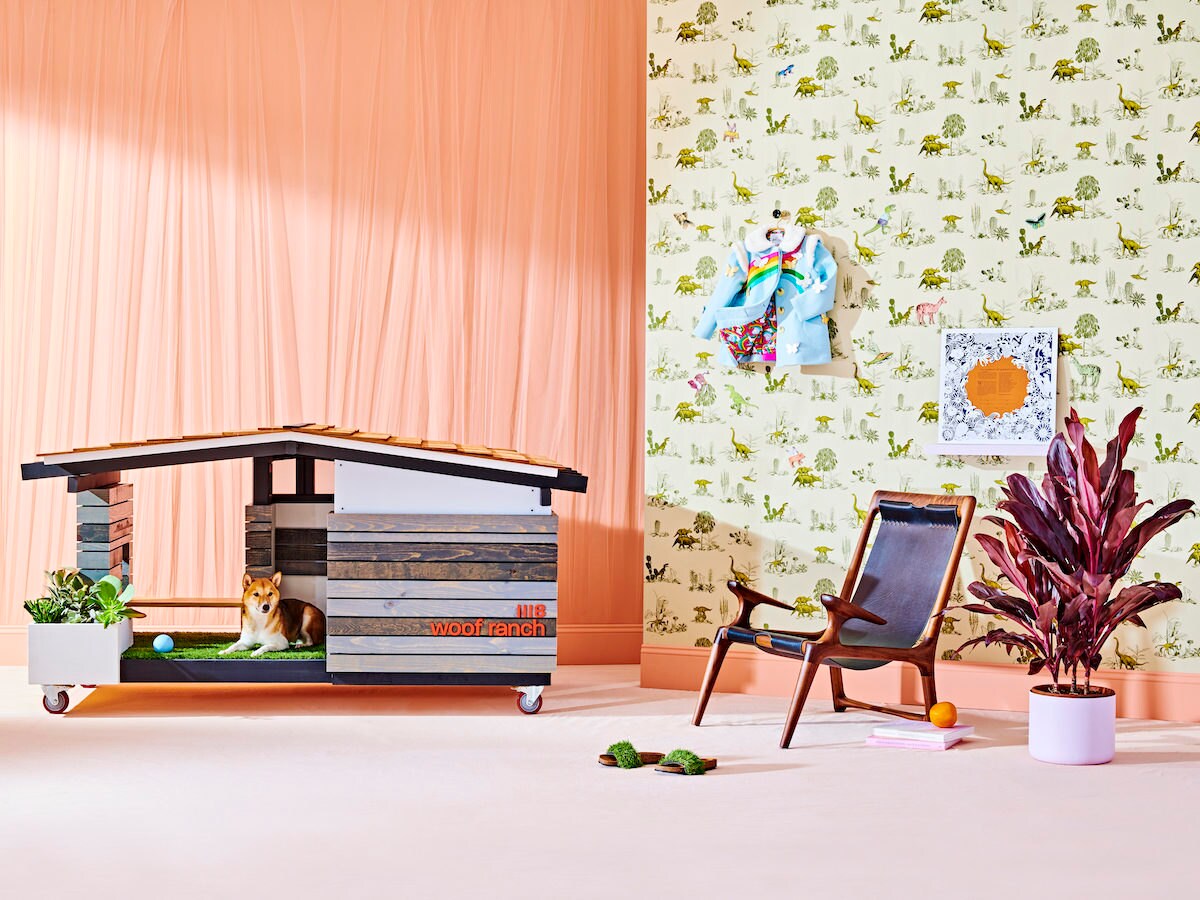 When we launched the Etsies, our first-ever global Design Awards, earlier this year, we knew it was going to be an inspiring competition—and a tough decision for our expert panel of judges. After all, nowhere can you find more innovative craftsmanship and creative spirit than in the visionary work of Etsy sellers. In order to celebrate the incredible diversity of talents our community has to offer, we selected five categories for this year's awards: Inventive Decor, Signature Style, Festive Celebrations, Earth-Friendly, and Creative Collaborations. Today, we're excited to unveil the winning designs.
The best part? You can shop them all, too, as Etsy Trend Expert (and Etsies judge) Dayna Isom Johnson plans to do. "Not only was I thrilled to be a part of the Etsy Design Awards as a judge, but also as an avid Etsy shopper," Dayna says. "I'm always on the hunt for unique items, so selecting the winners along with my fellow judges was like finding a gold mine of one-of-a-kind designs from around the world. I'm thrilled to share the winners and, of course, add a few new items to my shopping cart." 
Read on to meet the category winners and shop their award-winning designs on Etsy. 
Inventive Decor
Items that make a home sanctuary-worthy
Winner: Sling chair by Justin Nelson of Fernweh Woodworking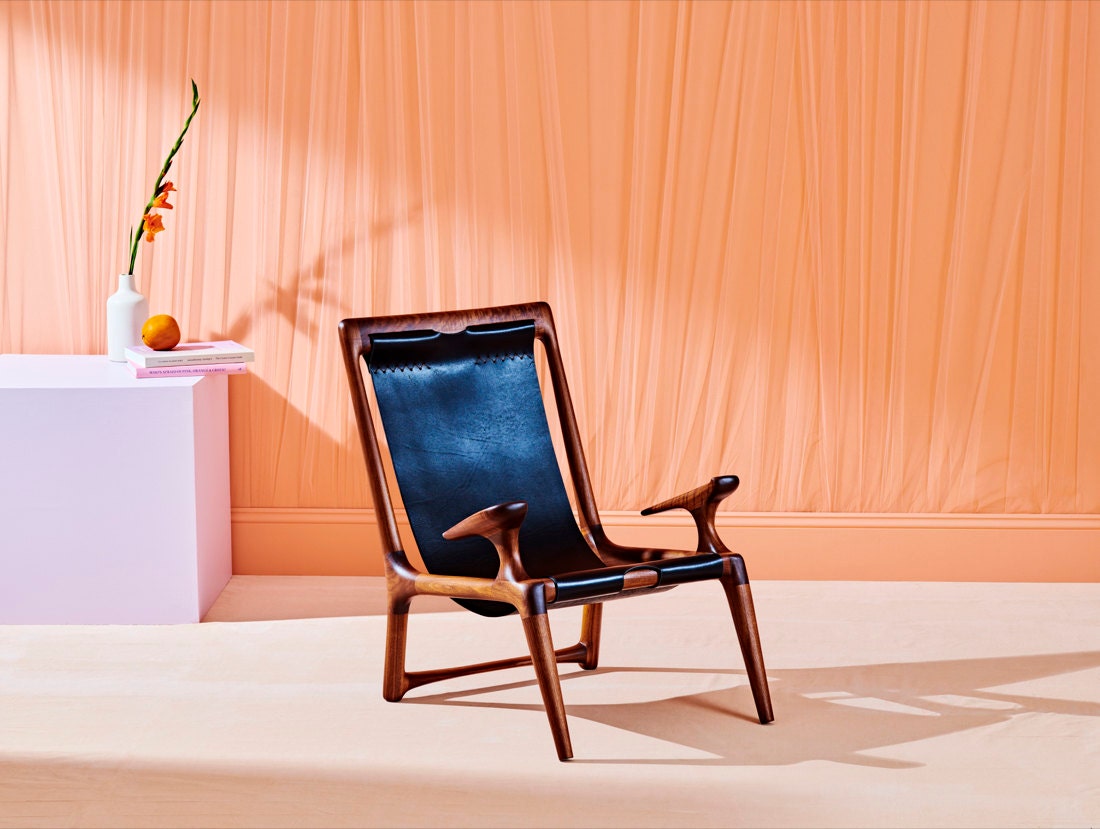 Take one look at this statement-making walnut-and-leather sling chair, with its rich, organic tones and sleek, streamlined shape, and you'd never suspect that its creator, Marine Corps officer-turned firefighter-turned woodworker Justin Nelson, never had much interest in becoming an artist. "The exception, which became very important to my design aesthetic, was that I started making small tobacco pipes when I was in the Marine Corps," he says. "I was quickly taken with how simple and elegant the curve of a well-designed pipe could be." Today, Justin's passion for creating sophisticated objects is on full display in his innovative chair design, from the exquisite hand-turned wooden frame to the accommodating curvature and just-right geometry of its leather seat. Check out more of Justin's work in his shop, Fernweh Woodworking.
Signature Style
Jewelry, fashion, and accessories that make a statement
Winner: Rainbow and butterfly coat by Molly Goodall of Little Goodall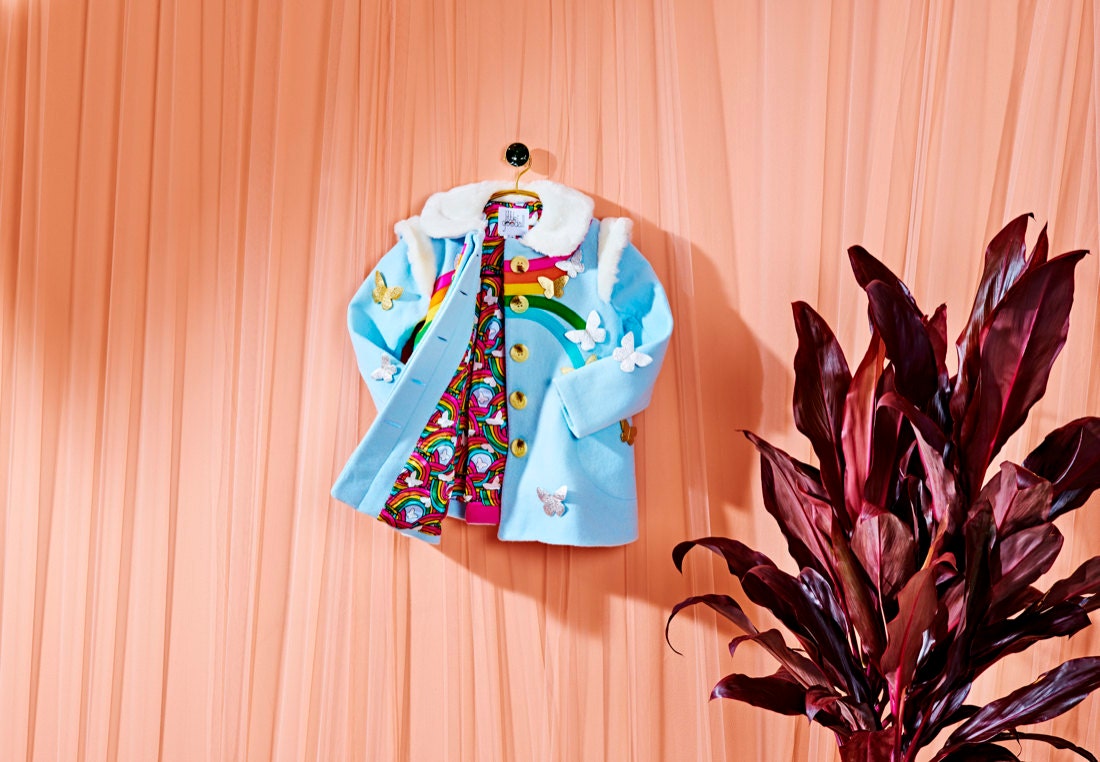 For children's clothing designer Molly Goodall, coats are the perfect combination of form and function. "They serve a dual purpose, providing a protective cocoon for the wearer and also presenting them to the world," she says. With a background in fashion and nearly 10 years designing eye-catching kids' apparel for her label, Little Goodall, Molly has a knack for capturing the whimsy of childhood and bringing it to life in imaginative, well-crafted pieces, like her rainbow and butterfly coat, which encourages pint-sized personalities to let their vibrant selves shine bright. "Creative coats for children allow them to feel warm and protected, but also express their youth and playful nature in a way that speaks volumes about style without making a sound," Molly says. Check out more of Molly's work in her shop, Little Goodall. 
Earth-Friendly
Sustainably-made finds that look great and help the planet
Winner: Ethical Magic Sliders by Vicky Moudilou and Stam Guinis of Eating The Goober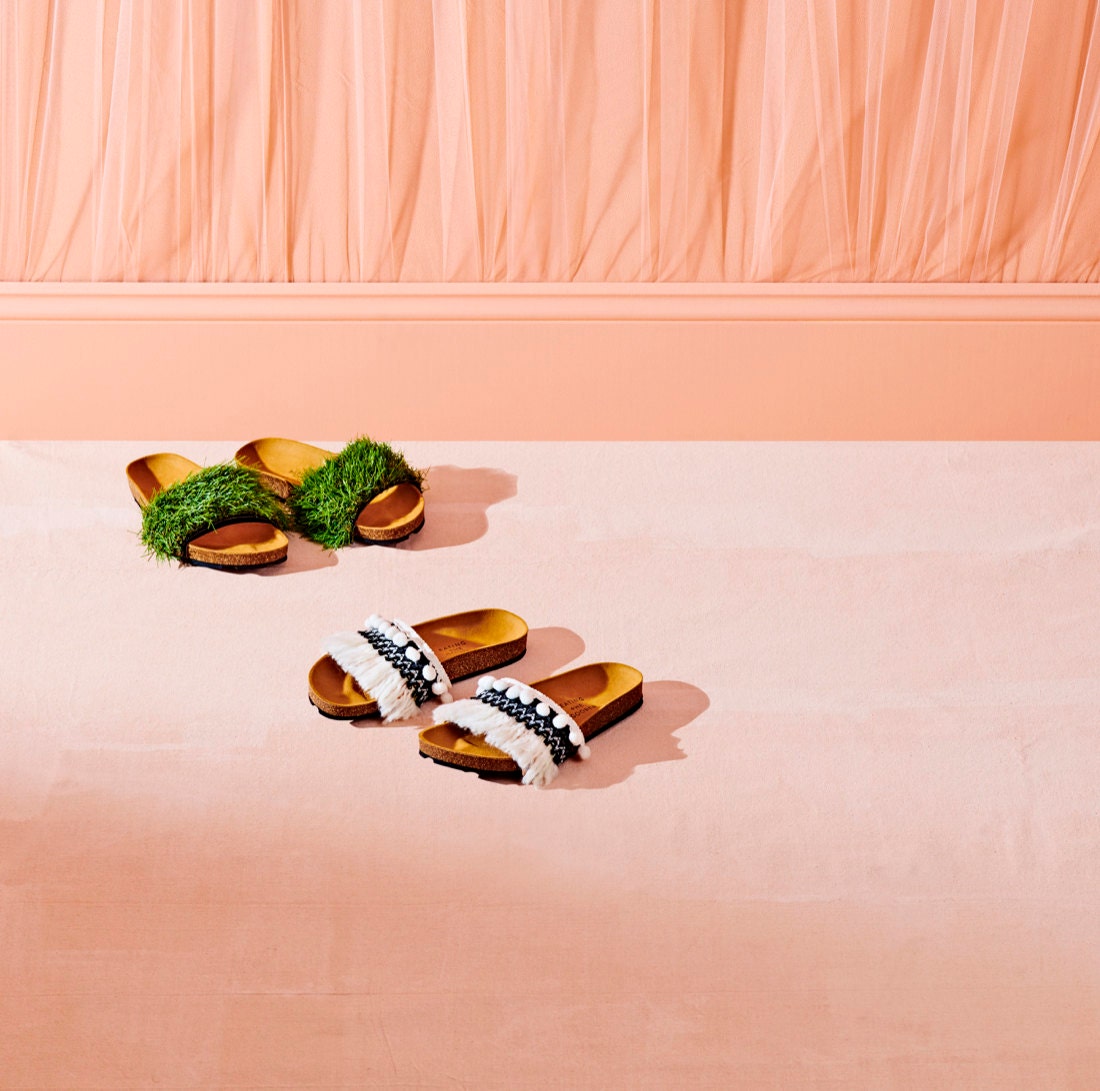 Considering the origin story behind Vicky Moudilou and Stam Guinis's Ethical Magic Sliders, it's fitting that the shoes are made using upcycled motorcycle tires. "We usually travel by motorcycle on our vacations," the couple explains. In fact, it was one such trip—and more specifically, Vicky's penchant for packing too many shoes—that inspired the idea for the colorful, interchangeable-strap sandals to begin with. The resulting design took the Athens-based couple nearly a year to bring to market, which they did during their off-hours since they both work as financial analysts by day. Their vision for the shoes included several sustainability-minded guiding principles, including not using animal leather or plastics—and the desire to create something affordable, fashionable, and, of course, light enough to pack for vacation. Check out more of their work at Eating The Goober. 
Festive Celebrations
Party decor and all things wedding
Winner: Wonders of Sea & Tree ketubah by Naomi Shiek of Woodland Papercuts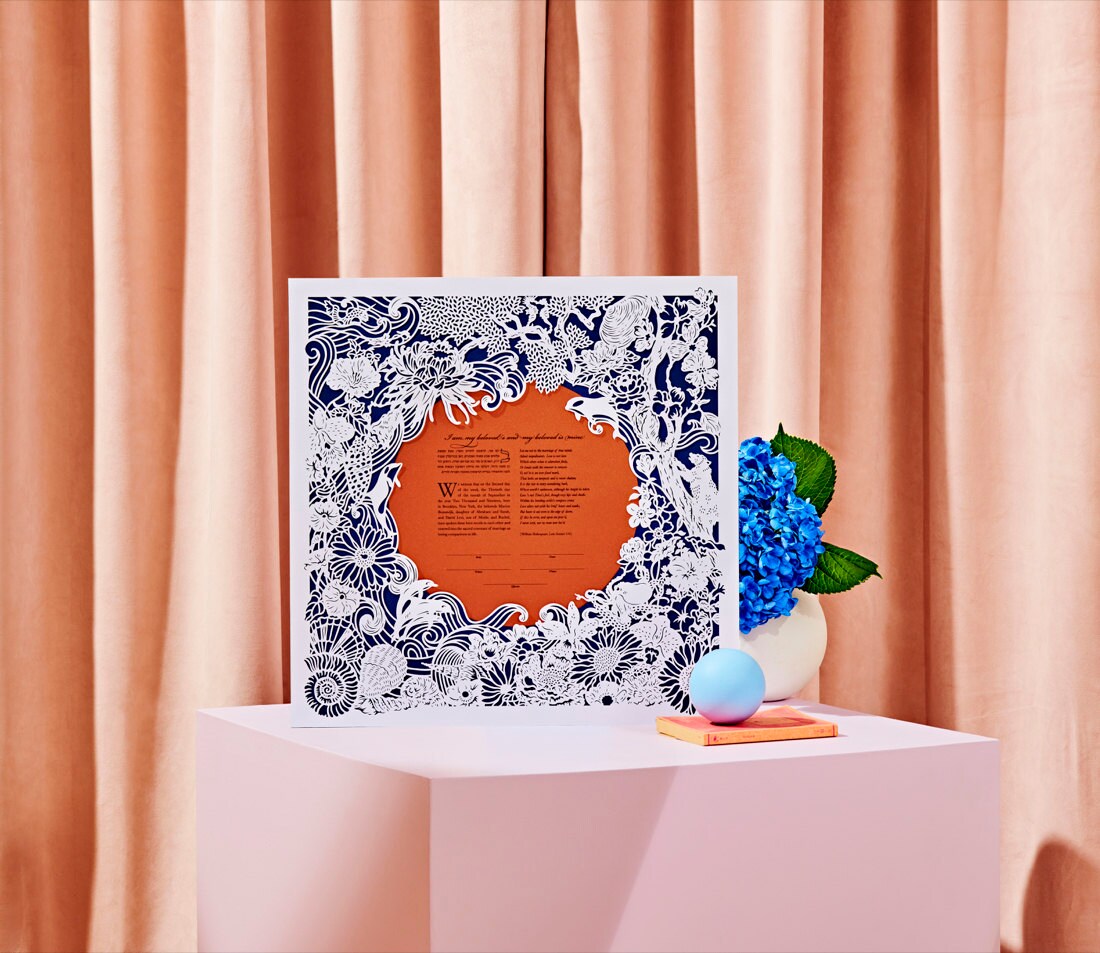 "My artwork is driven by love stories," says artist Naomi Shiek, whose intricate papercut keepsakes are infused with symbolic natural motifs. Based in Tel-Aviv, Israel, Naomi painstakingly papercuts personalized ketubahs that offer a modern take on traditional Jewish wedding documents—each one handcrafted with a deep appreciation for the romance it represents. "I love the personal aspect of the process, getting to tailor each creation to the client's unique vision," she says. Lush and magical, Naomi's winning Wonders of Sea & Tree design symbolizes the merging of bride and groom through the joining of land and sea. "Creatures of legend surround the marriage pledge, bestowing a sense of adventure and excitement onto the vows as worlds come together," Naomi explains. Check out more of Naomi's work at Woodland Papercuts. 
Creative Collaborations
Personalized, handcrafted goods that put the "special" in "special order"
Winner: Custom mid-century dog house by Alejandro and Sara Pijuán of Pijuán Design Workshop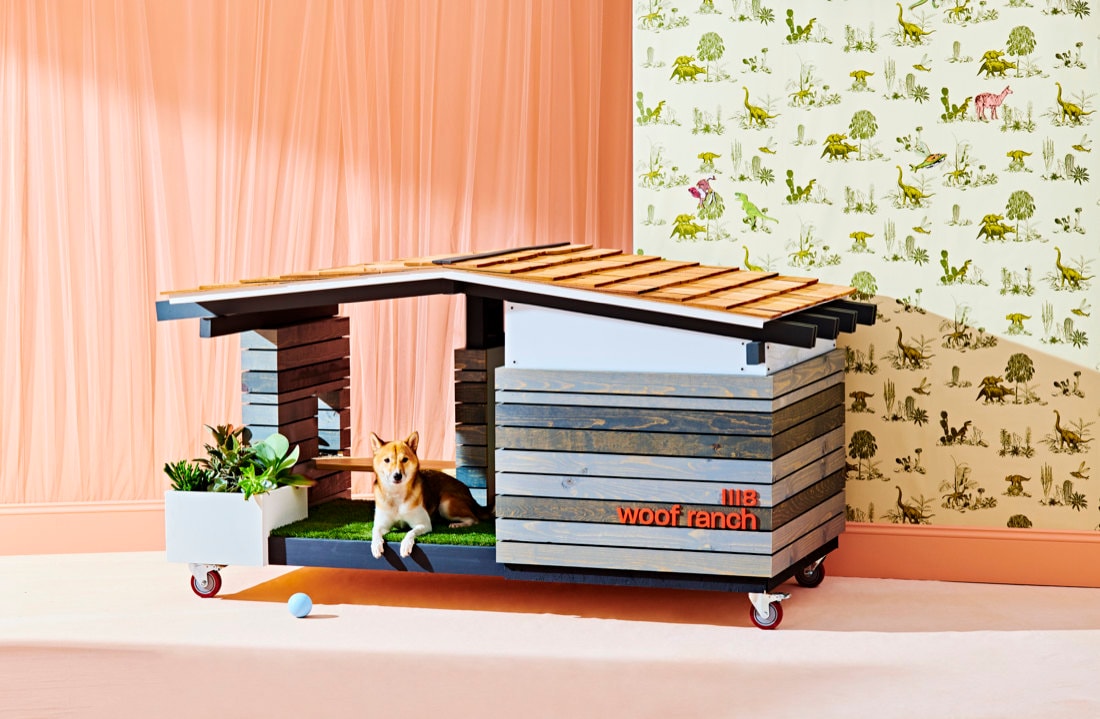 You don't have to be a canine to see that Alejandro and Sara Pijuán's custom mid-century dog house is a real treat—any pup parent with an eye for design will appreciate its remarkably thoughtful construction. Built over an intensive six- to eight-week period, each house is a detailed collaboration between the husband-and-wife team and their customers. "Everything can be customized, from the color of the slats to the interior finish, all the way down to the name of the house," Sara says. Beyond craftsmanship and aesthetics, the couple, who are both working architects by day, also put careful consideration into where their furry clients will sleep, eat, and relax with their bones. "We wanted to create a mid-century modern retreat at scale for a dog," Sara explains. Mission accomplished. Check out more of their work at Pijuán Design Workshop.