From DIY cookie boxes to personalized name crayons, this lifestyle blogger—and busy mom of three—chooses the perfect gifts to spark young imaginations.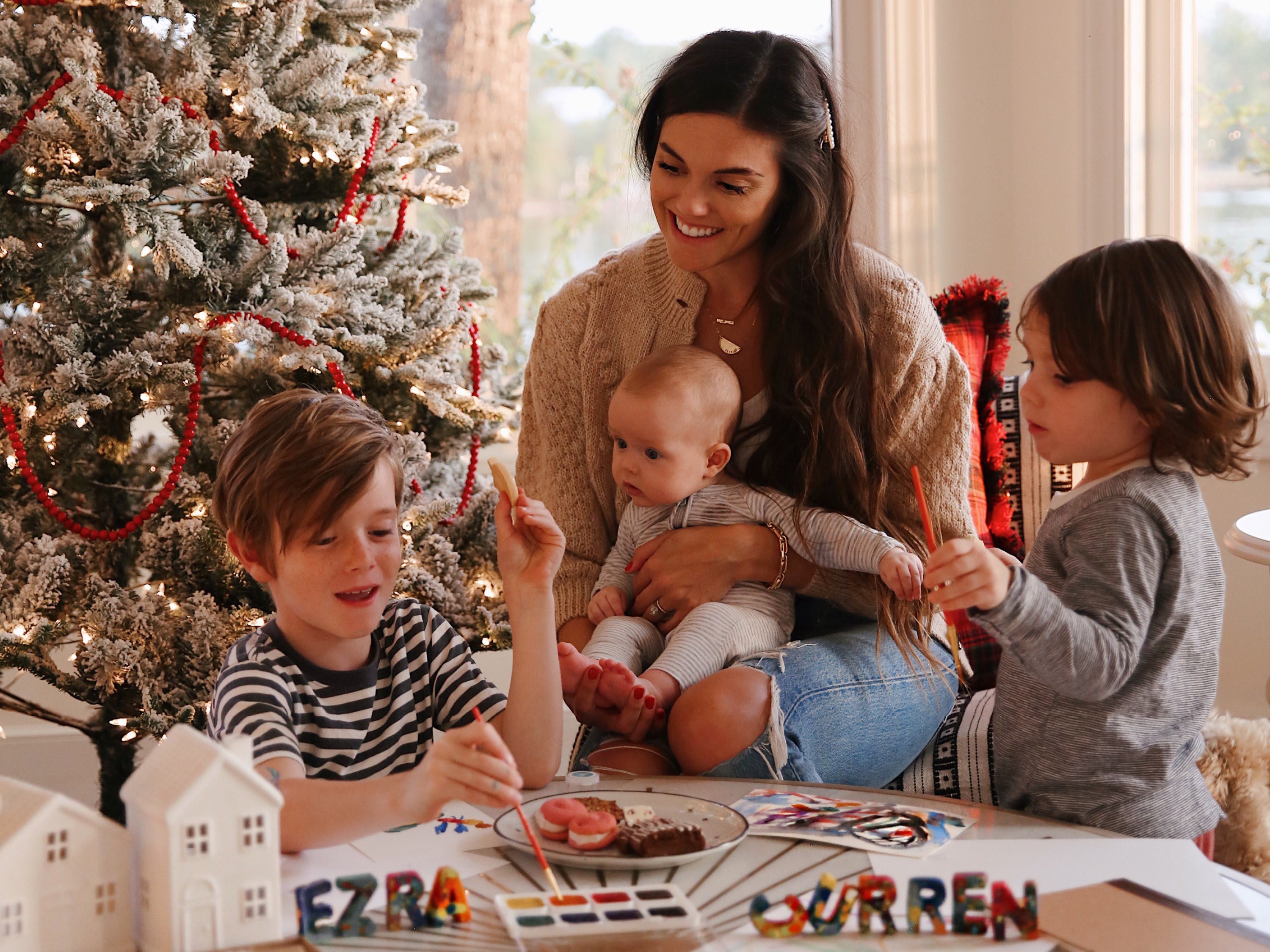 In The Etsy Edit Gift Guides, we've tapped some of our favorite tastemakers to share their top present picks for a magical holiday season.
Every year at about this time, South Carolina-based lifestyle blogger Mary Lauren Gunn kicks off the season with a flurry of family-friendly crafting. For the busy mom of three, who shares her DIY adventures under the IG handle @marylauren, there's just something about the magic of the holidays that brings out her creative side—and when it comes to picking presents, she loves getting friends and family in on the action, too. 
"When gifting for kids, I always try to choose something hands-on," says Mary Lauren. "Something that will inspire a new hobby or teach a new skill or lesson, while also being fun and keeping them busy." From throwback paint-by-numbers kits to personalized rainbow name crayons, read on to discover Mary Lauren's go-to gifts guaranteed to bring families together and spark little imaginations. 
Kaleidoscopic name crayons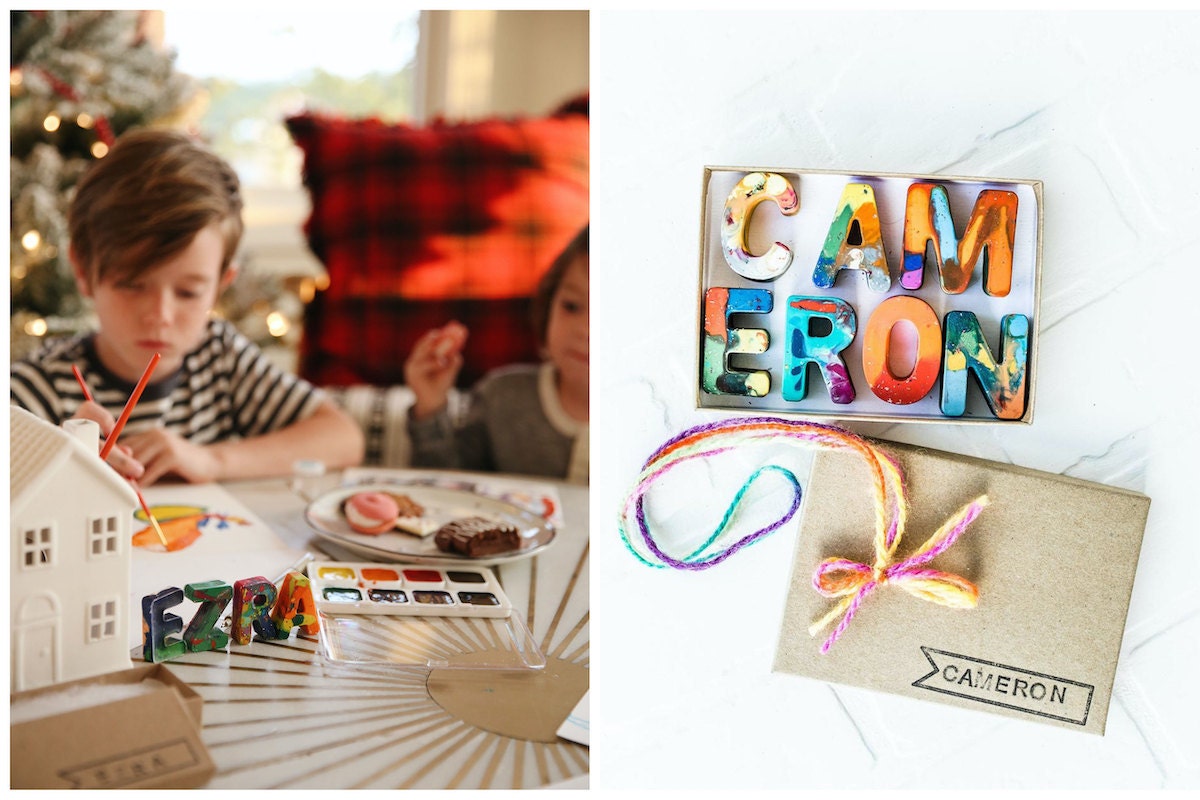 "These are extra-special because they're personalized," says Mary Lauren of the swirly rainbow name crayons, which are certain to inspire enthusiastic young artists. "I love how each letter is large enough for small hands to hold and color with."
A gift-ready box of holiday treats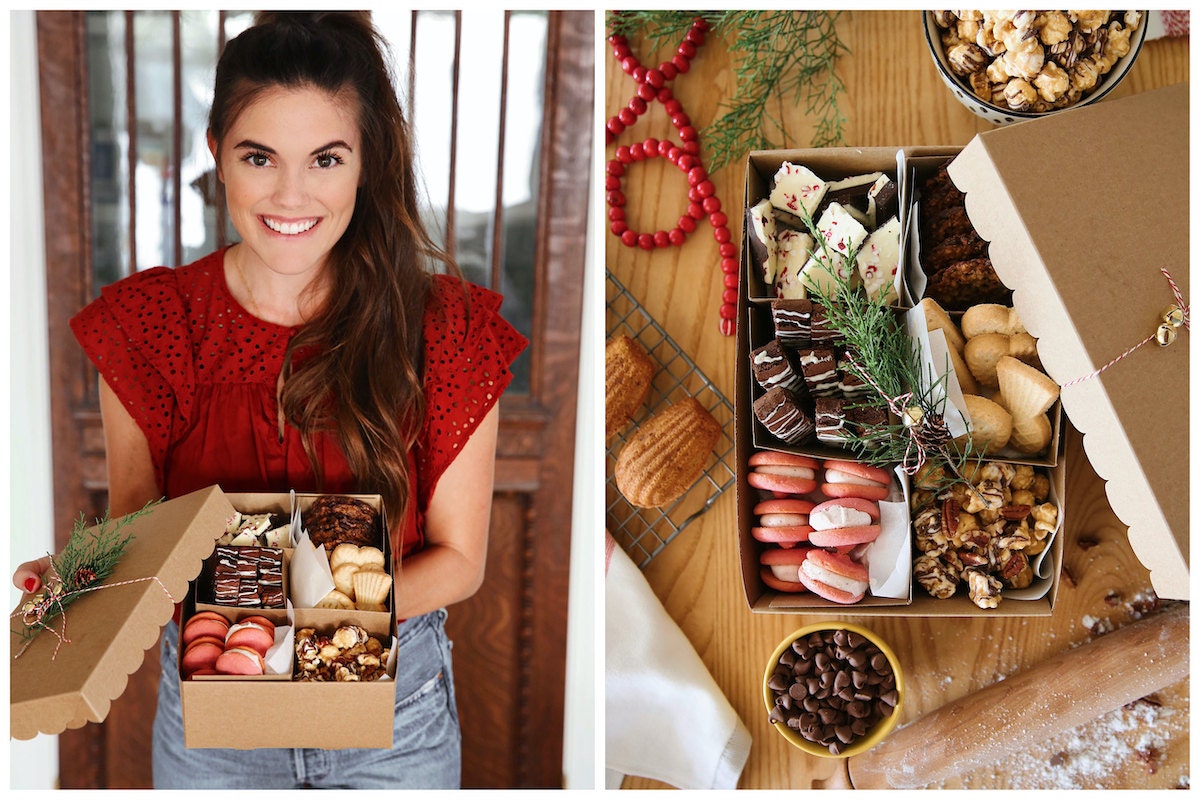 "This will definitely take cookie gifting to the next level," says Mary Lauren of these sweet kraft paper bakery boxes, perfect for helping tiny bakers make their doorstep deliveries even more memorable. Outfitted with parchment paper, twine, and jingle bell ornaments, all that's missing are homemade holiday treats.
A set of heirloom-quality rolling pins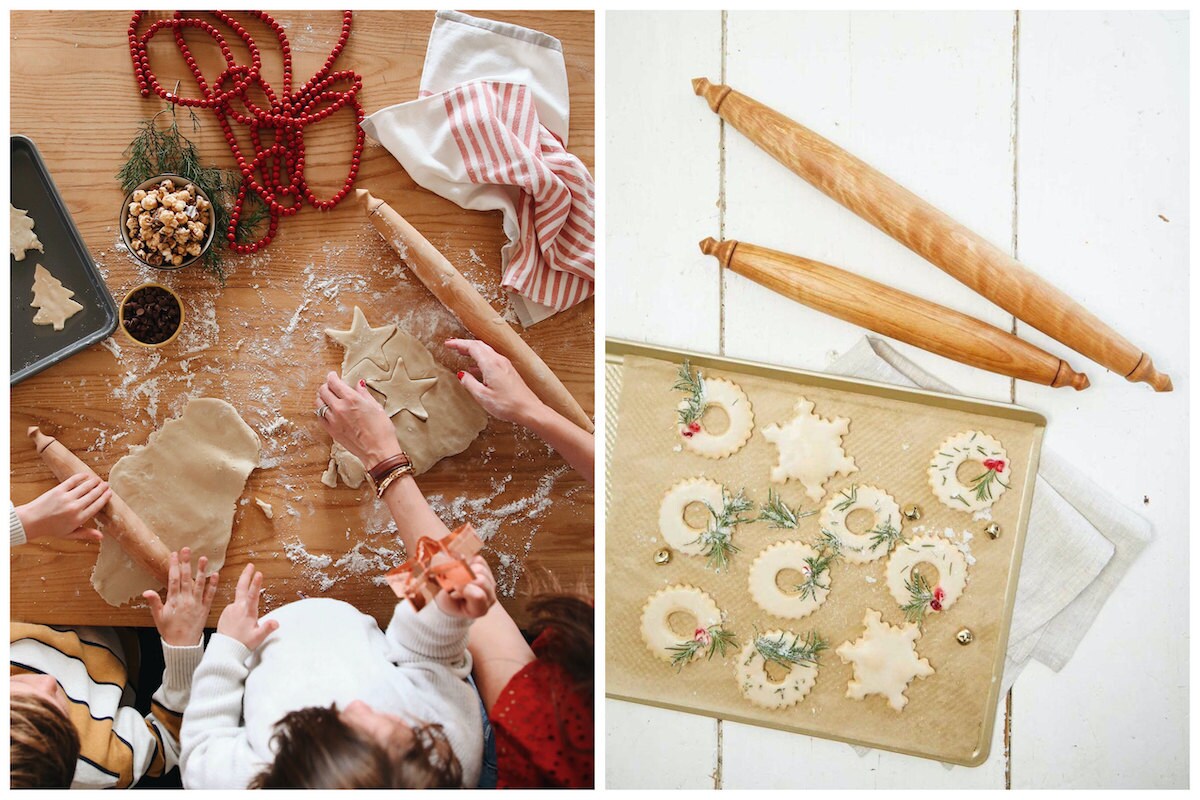 And speaking of treats: "Hand-turned rollers are an incredible gift for littles who want to help in the kitchen every step of the way," says Mary Lauren. Co-designed with culinary creative Tieghan Gerard from Half Baked Harvest, these mommy-and-me rolling pins are made from yellow birch and sanded to a super-smooth, kid-friendly finish.
A commemorative custom ornament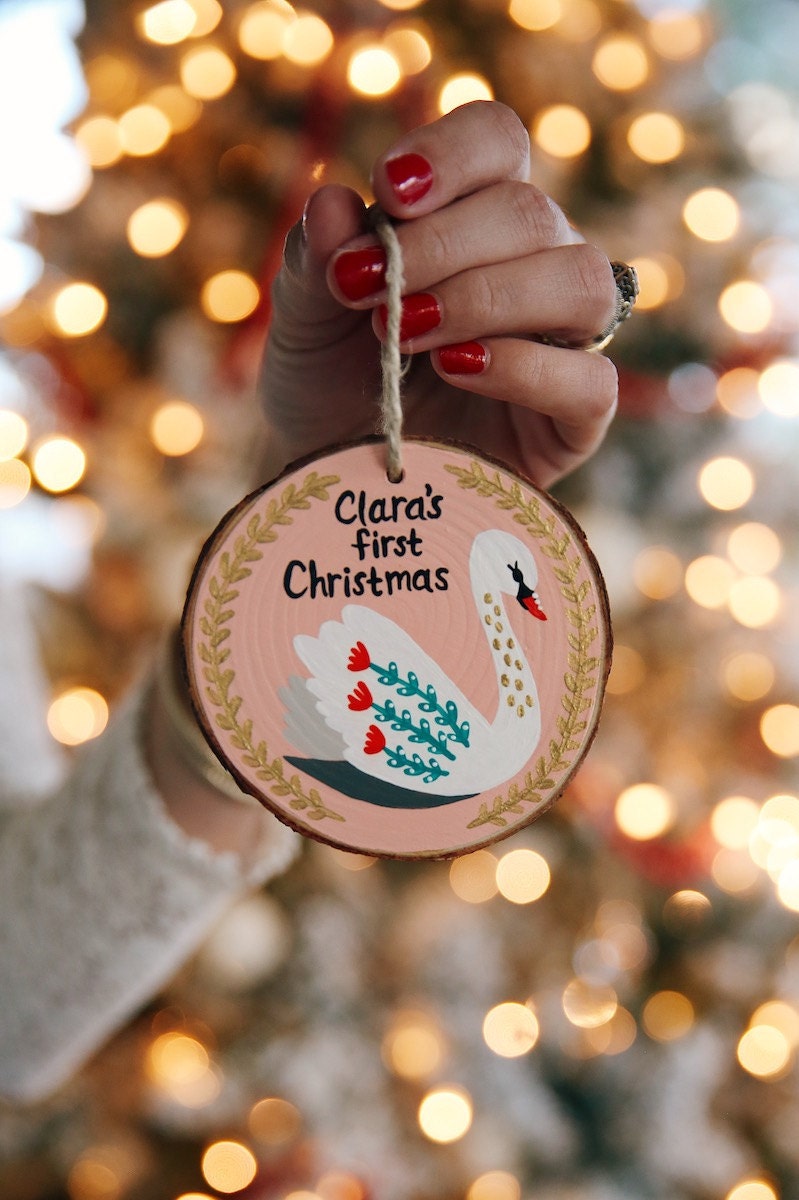 These one-of-a-kind, hand-painted ornaments are designed to celebrate the moments that matter most—from recent weddings to first family homes—and be passed down for generations. "I just got one for my daughter Clara's first Christmas," says Mary Lauren. "I can imagine her unwrapping it one day when she's older and hanging it on a tree of her own."
DIY wall art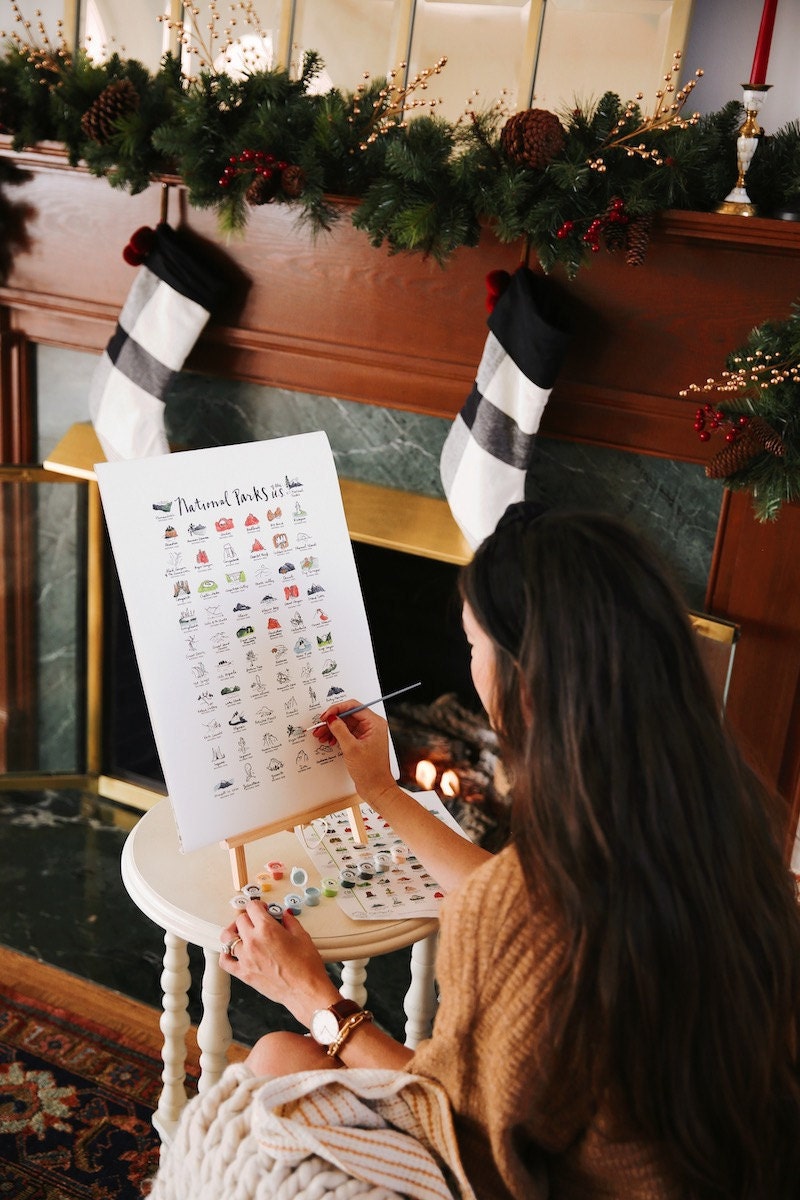 The ideal active project for artsy and outdoorsy crews? A sunny paint-by-numbers kit featuring a sampling of the most magical natural wonders of the world, from the banks of the Everglades to the cliffs of the Grand Canyon. "It's a great activity for kids, but parents will love it, too," Mary Lauren says. "To be honest, I can't wait to sit down and try it myself!"
A cozy collection of graphic tees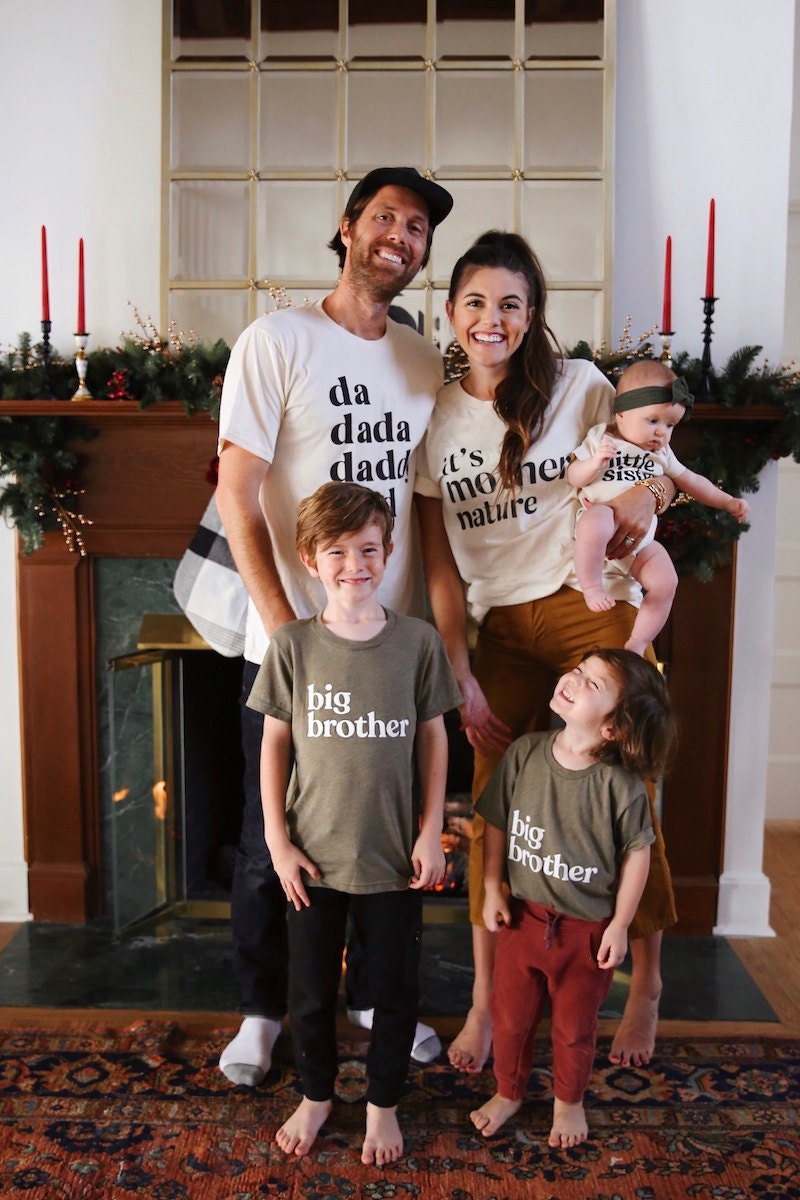 For families celebrating a recent addition, Mary Lauren recommends a coordinated set of comfy graphic tees. "These would make the cutest gifts for new big brothers or sisters," she says of the organic cotton wardrobe staples, which proudly proclaim each kiddo's upgraded title.
A beginner-friendly watercolor kit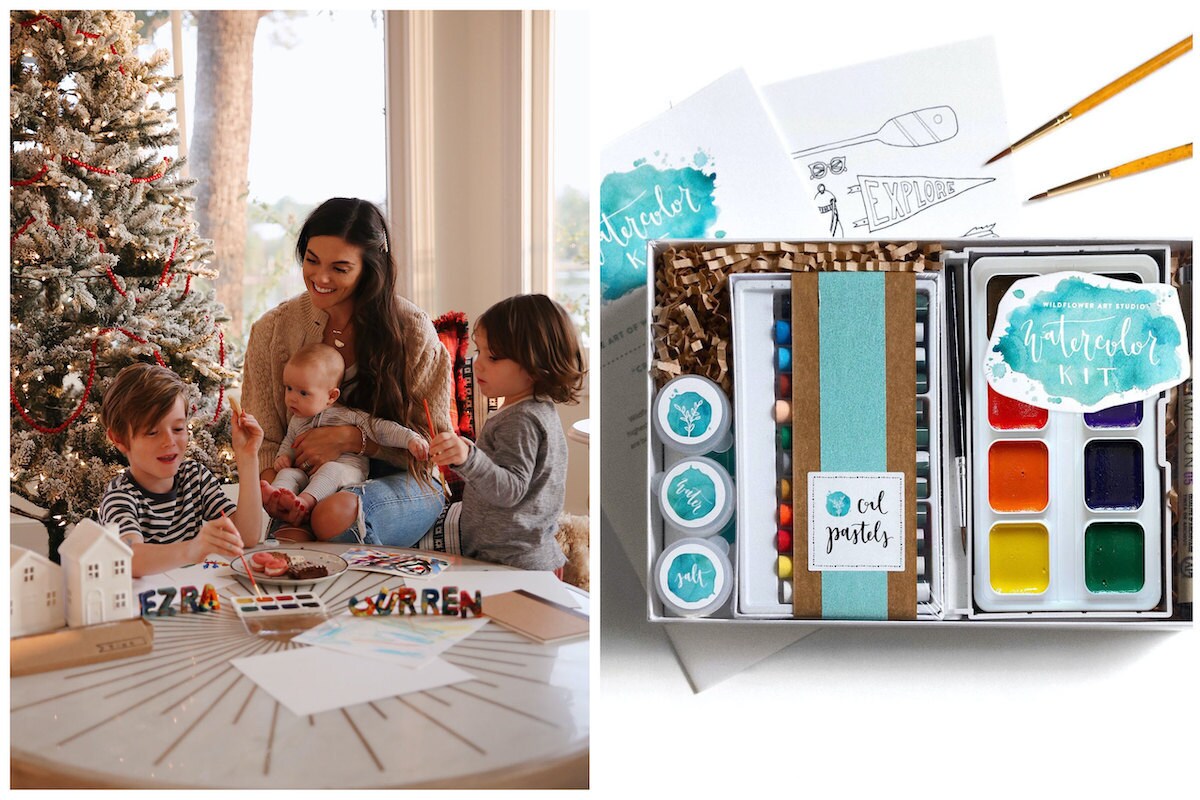 "This kit is more like a workshop in a box," says Mary Lauren of this jam-packed set, brimming with five vibrant starter projects, an instruction guide, paints, pastels, paper, and more. "It has everything someone needs to begin a watercolor journey!"

Egg nog or hot chocolate?
Peppermint hot chocolate, with whipped cream!
Gift-wrapping: overrated or art form?
Total art form! The first few packages are wrapped perfectly, usually in brown kraft paper with ribbons and bows, and some sprigs of greenery or mini pinecones. But by Christmas Eve, when I've procrastinated wrapping the last of my kids' gifts until the night before, I'm just trying to cover the presents the fastest way possible. Those aren't as pretty, but the kids are the ones who care the least.
How early is too early for holiday music? 
Holiday music around here begins the day after Thanksgiving. Yes, I'm one of those people!
What is your kids' favorite part of the holidays? 
Ezra, who is six, loves making cards and sending them out. My three-year-old Curren likes waiting for Santa to try his cookies—and eating whatever's left behind!
Photographs courtesy of @marylauren.