From her gorgeous new home off Canada's Pacific coast, this interiors pro and mom of two loves designing creative spaces for her loved ones to gather.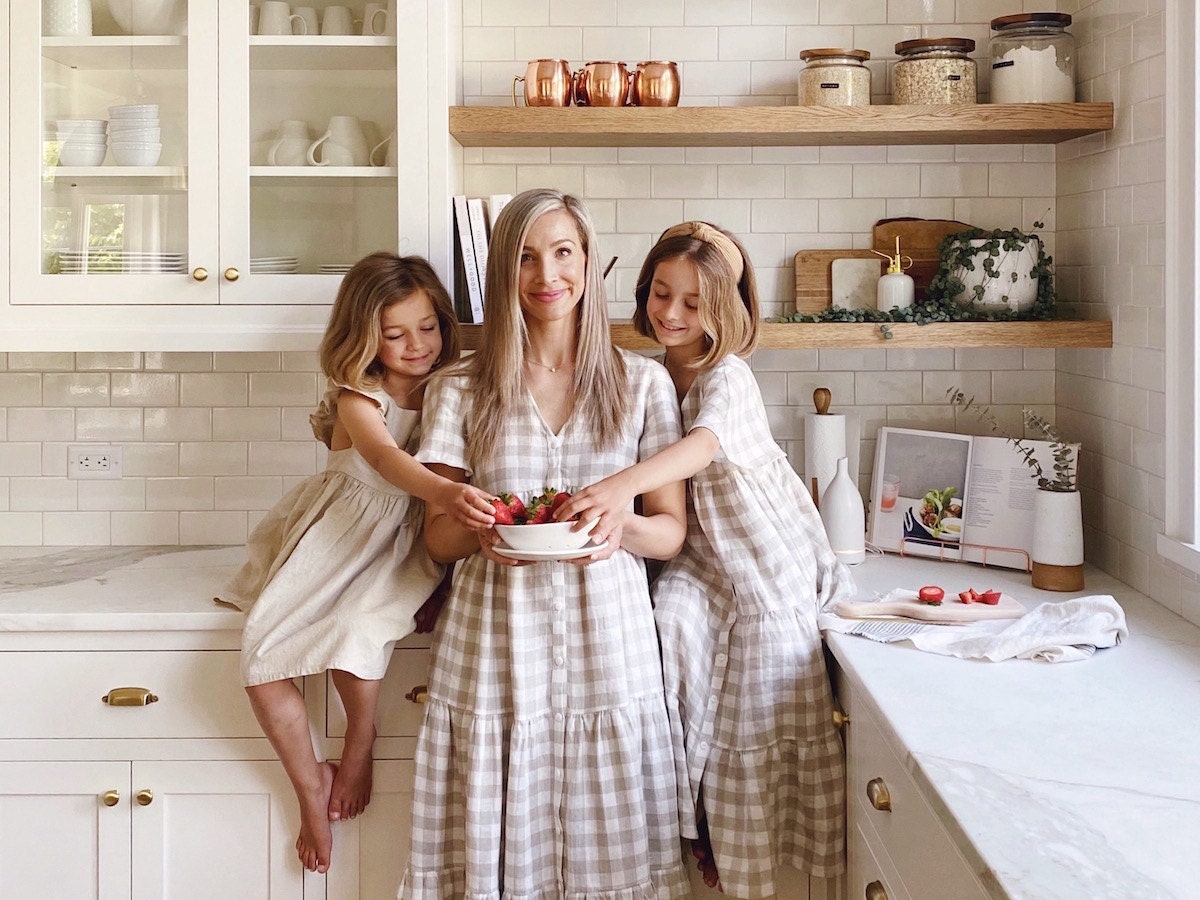 In The Etsy Edit, we go behind the scenes with some of our favorite tastemakers to explore their inspirational spaces and enviable style.
Last October, when lifestyle blogger Kristine Lee and her family moved into their new home in Victoria, BC, they set an important intention: Make sure everything they unpacked was something they loved, and had meaning. "We're not minimalists, but we wanted each item to have its place and its value," says Kristine, who shares her passion for calming, nature-inspired design on her IG feed, @lee_kristine. 
This summer, Kristine, her husband, and their two adorable daughters are making the most of that decision and savoring their time together as a family at home—chopping berries for pancake breakfasts, embracing the joy of matching mother-daughter dresses, and curling up with a good book and a few plush pillows at night. "Making small changes to a space can really affect your mood and life," says Kristine. "Home is such a sacred place, and I believe in putting my time and energy into it for my family." Read on for more of Kristine's favorite ideas for making family time extra-special.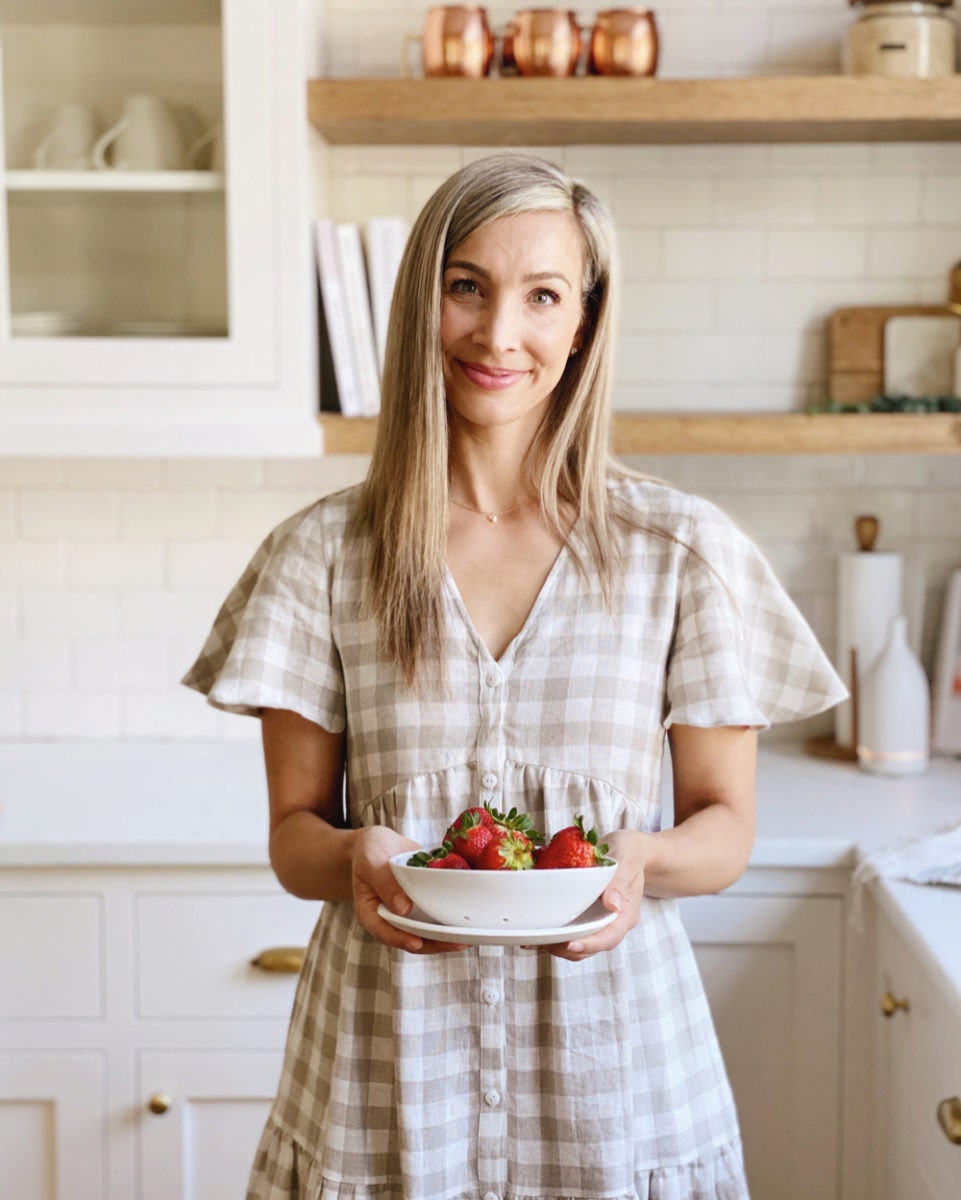 How have you found yourself taking pleasure in new routines, or giving new life to old ones lately?
We make a lot of berry smoothies here—strawberries, blueberries, and blackberries are our favorites—and I've been learning about the proper way to clean berries. One is to let them sit in vinegar and water and then drain and dry them really well. This berry bowl by lookslikewhite ceramics, with the plate underneath to collect the water, is such a brilliant design. It's beautiful, handcrafted, and practical—the best of all worlds.
Besides all the berry smoothies, have you been spending more time cooking together?
Yes, in the morning, the girls have been making pancakes and French toast with their Dad. It's so cute—they love learning to cook when it's a meal they're interested in! This pale wood cutting board by Fieldday Goods is the perfect size for them because it's small and easy for kids to grab. It's also a great way to present a cheese plate for my husband and I, as a little snack while we're prepping dinner. The wood is such a unique color.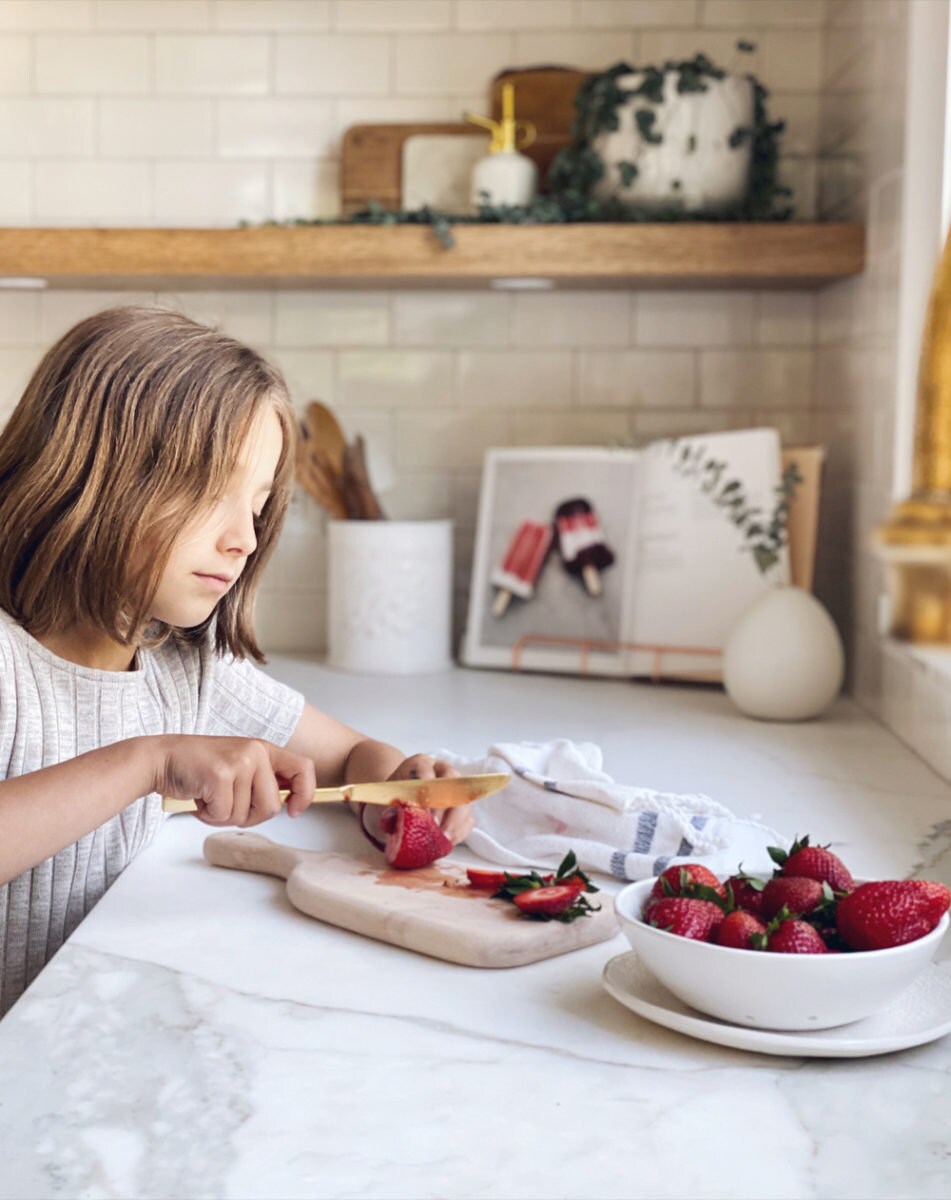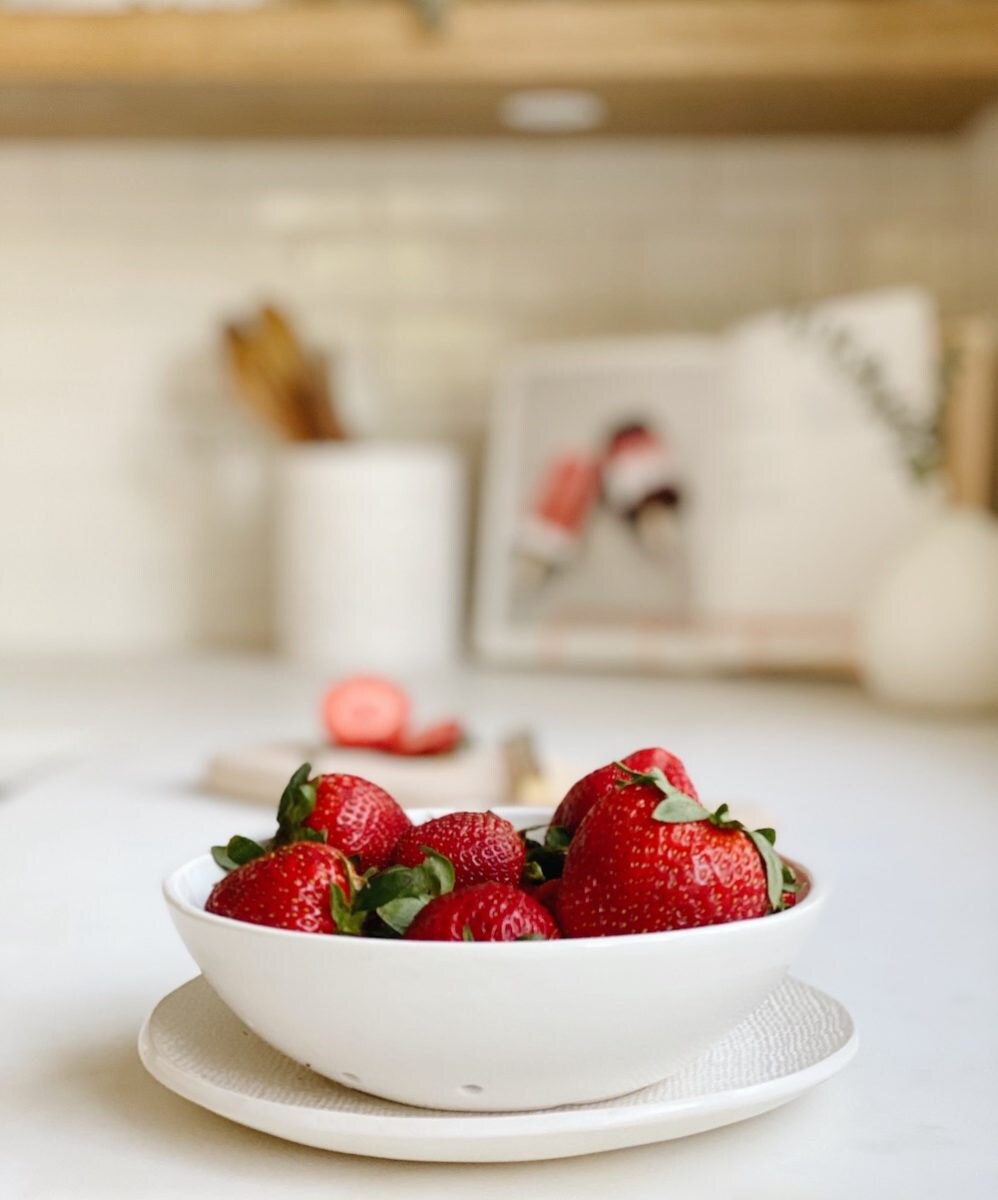 What's your approach to putting together an outfit these days?
For myself and my girls, it's all about being comfortable, but with some level of sophistication. I always invest in a couple of key items each season and focus on quality over quantity. These dresses by OFFON are so darling. We wear a lot of linen because it's breathable, comfortable, and great for day-to-night. The linen is so high-quality, and I know it's going to last my 9-year-old, Lauren, all summer; eventually, she'll hand it down to Taylor, who will love wearing it, too. My ruffled, checkered cotton dress has such a flattering cut, and it's so easy to wear. I find what you wear really affects your mood during the day, and this piece is soft and effortless.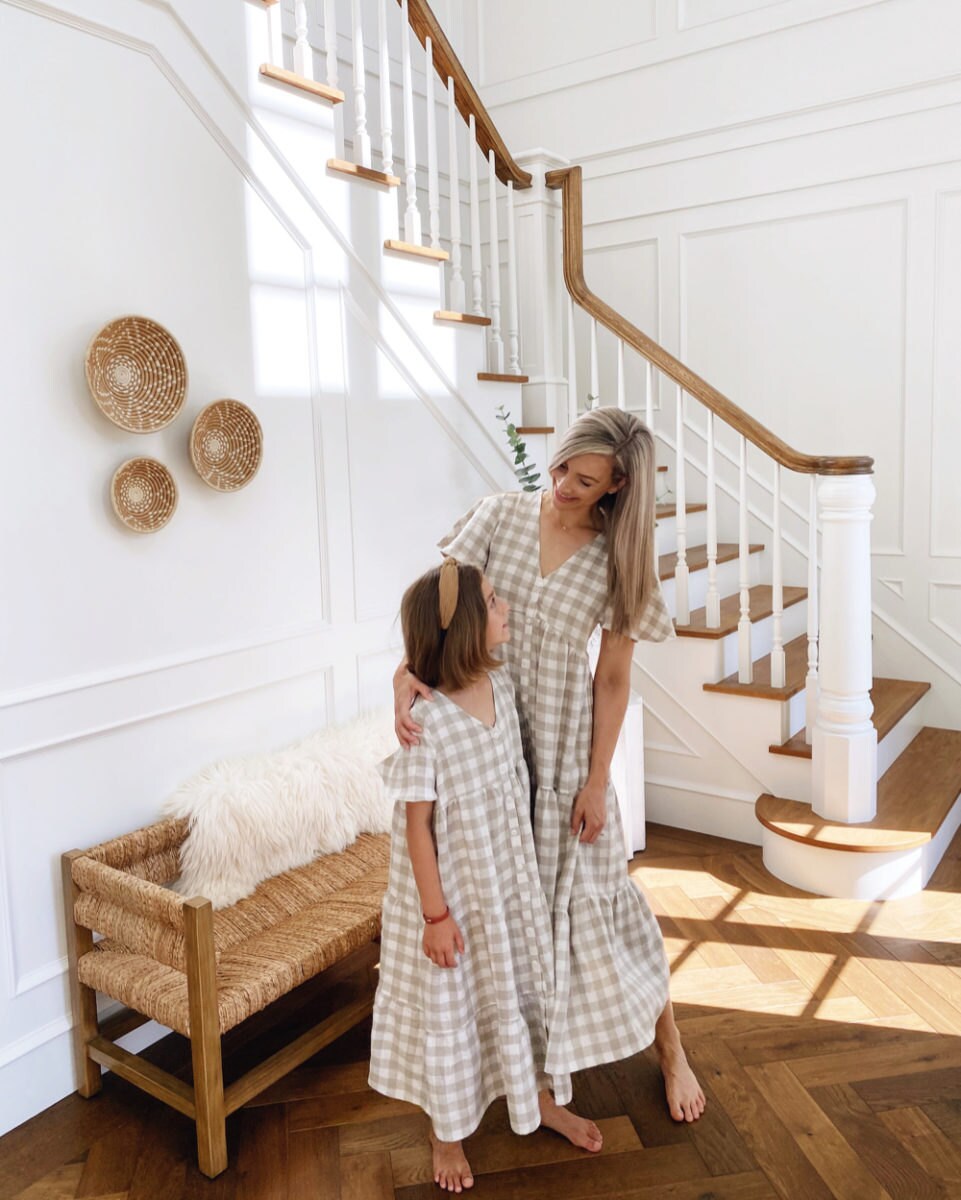 Speaking of your daughter Lauren, tell me about the pillows you selected for her room as part of your edit. 
When we moved into our home, we painted everything white, knowing we'd be adding artwork and showing personality on the walls in other ways. Now, we're creating a special area in Lauren's bedroom, and these velvet pillows by La petite boite co. are the perfect finishing touch. I love the soft velvet and rich texture, and how they add a pop of color to a neutral room so Lauren can feel artistic and creative. The shape of the shell pillow is so unique, and we arranged the throw pillows in the front for a layered effect. It really feels like a 9-year-old girl's bedroom now.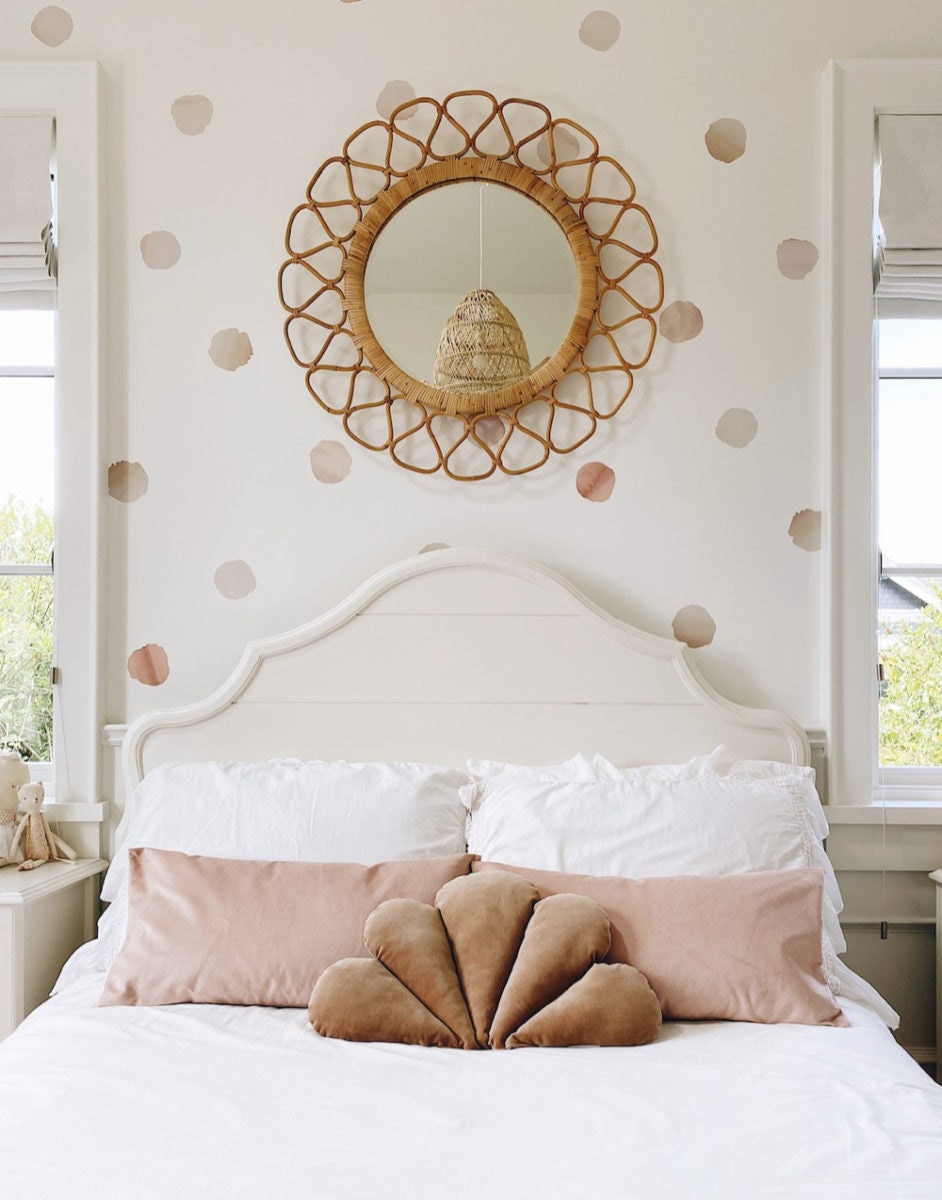 How would you describe your design aesthetic?
Much like my personal style, my home aesthetic is classic and traditional. I tend to stick to neutral, calming tones, and I love natural elements like marble, oak, and wood. The fact that the berry bowl and pillows are both handmade by a Canadian maker is really important to me. It's great having a little bit of a story and knowing where each piece I bring into our home came from.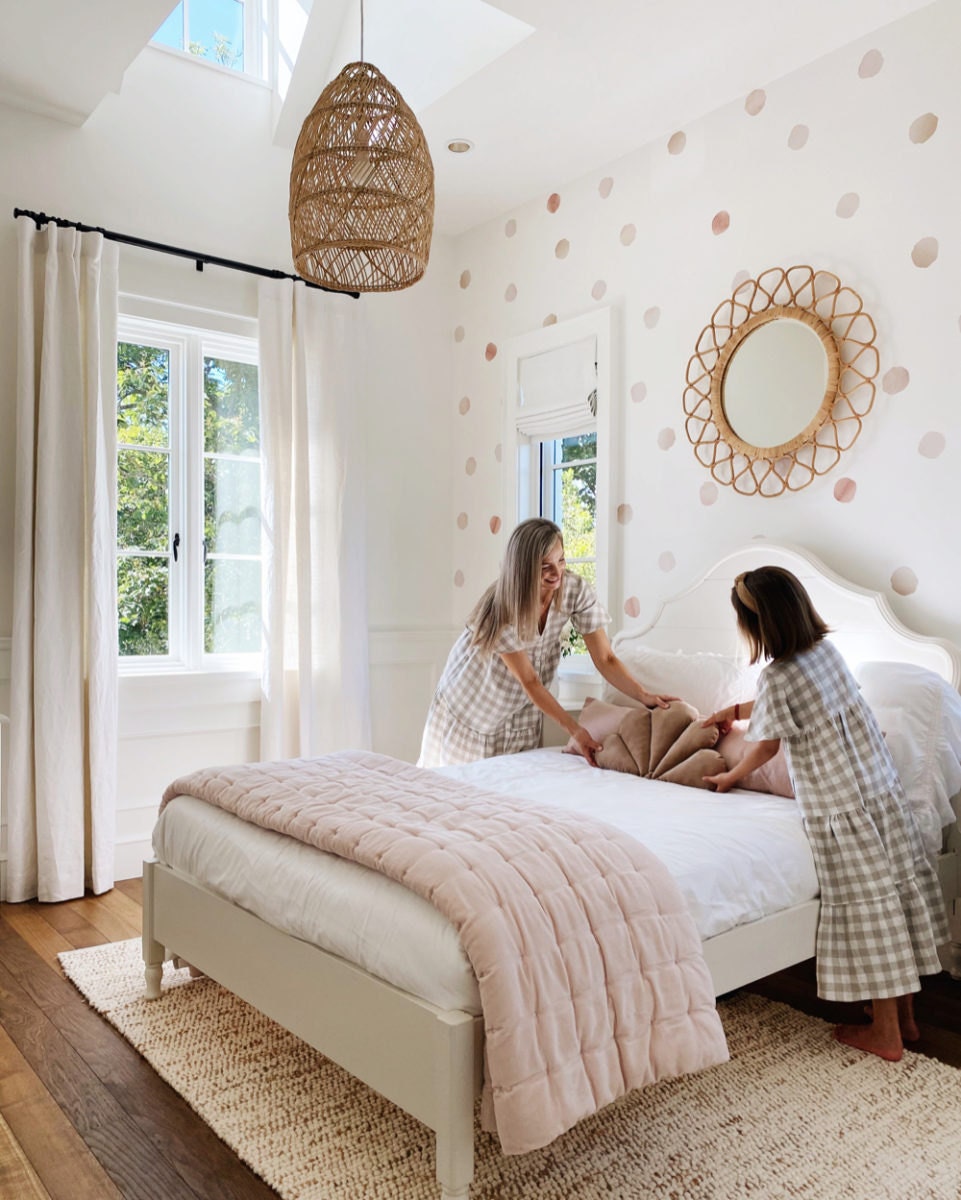 Bonus round:
What would you perform if there were a talent show tomorrow?
Oh, not me! Could I nominate my kids instead? They both play the violin.
What skill do you most want to master?
We're getting really into our garden this year, and I want to learn more about flowers and proper plant care for each season. 
If you were an animal, what would you be and why?
A duck! Their feet swim hard underwater, but they're floating across life on top. I'm always trying to find the right balance of calm and busy.
Photographs courtesy of @lee_kristine.