Design-minded mother-daughter duo Lynne and Tristan Knowlton fill their sunny space with simple pleasures that make the everyday feel extraordinary.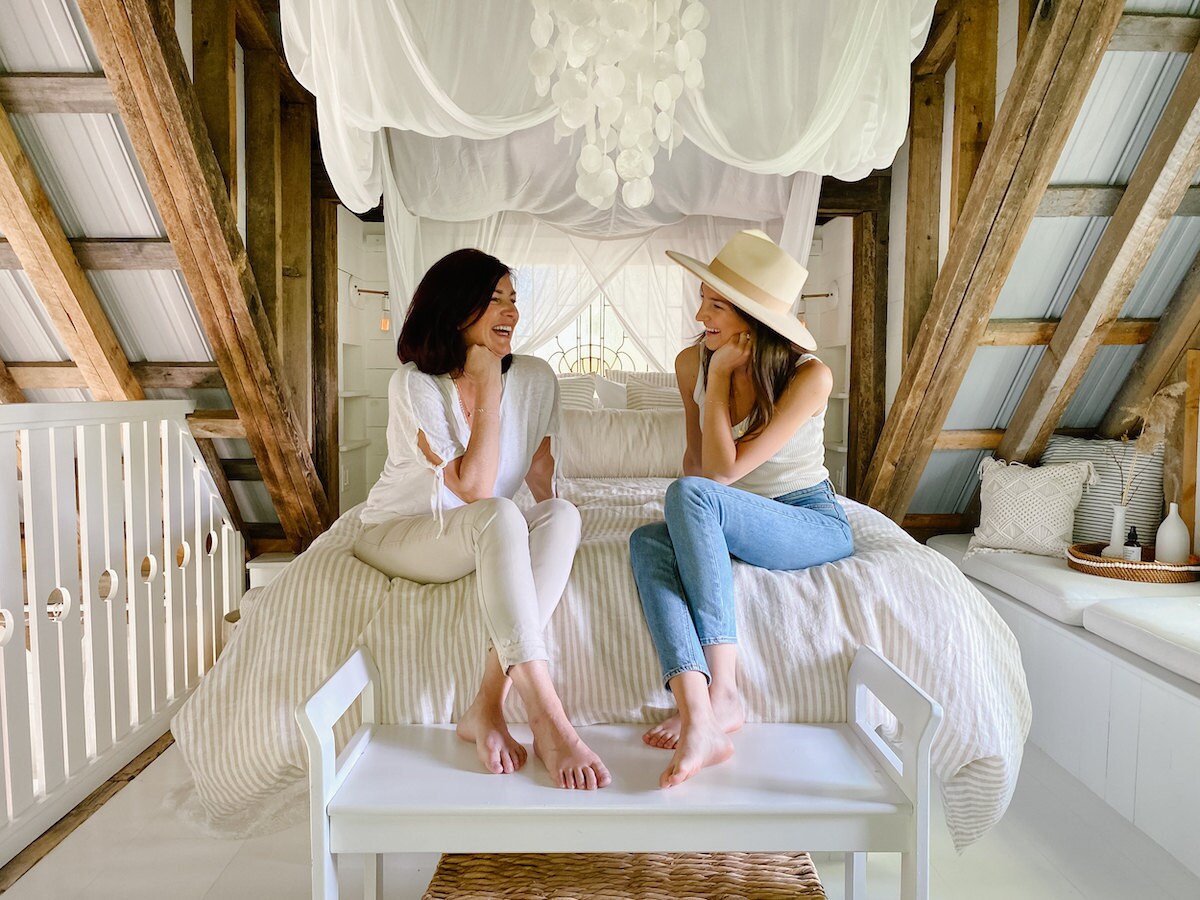 In The Etsy Edit, we go behind the scenes with some of our favorite tastemakers to explore their inspirational spaces and enviable style.
In addition to a mutual affection for buttered popcorn and fresh florals, mother-daughter lifestyle bloggers Lynne and Tristan Knowlton (who post under the shared handle @lynneknowlton) share a passion for bright, clean interiors and classic styles. Think lots of white (in their closets and on their beds), delicate gold accessories, and crisp, neutral decor. "We like to keep things minimalist and comfortable," says Lynne, who lives with her husband in a beautiful, 100-year-old farmhouse two hours outside of Toronto. (Tristan and her fiancé are currently hunkering down there as well.)
When the pair aren't shooting photos in a field of wildflowers or sprucing up their space with DIY projects, Lynne and Tristan can be found baking no-knead bread, talking about their days over a glass of wine, and taking extra pleasure in their natural skin-care routines. "It matters what you have in your home, and it matters that those items make you feel good and bring you joy," says Lynne. Read on to learn about Lynne and Tristan's everlasting love of linen, and discover their genius hack for tangle-free necklace layering.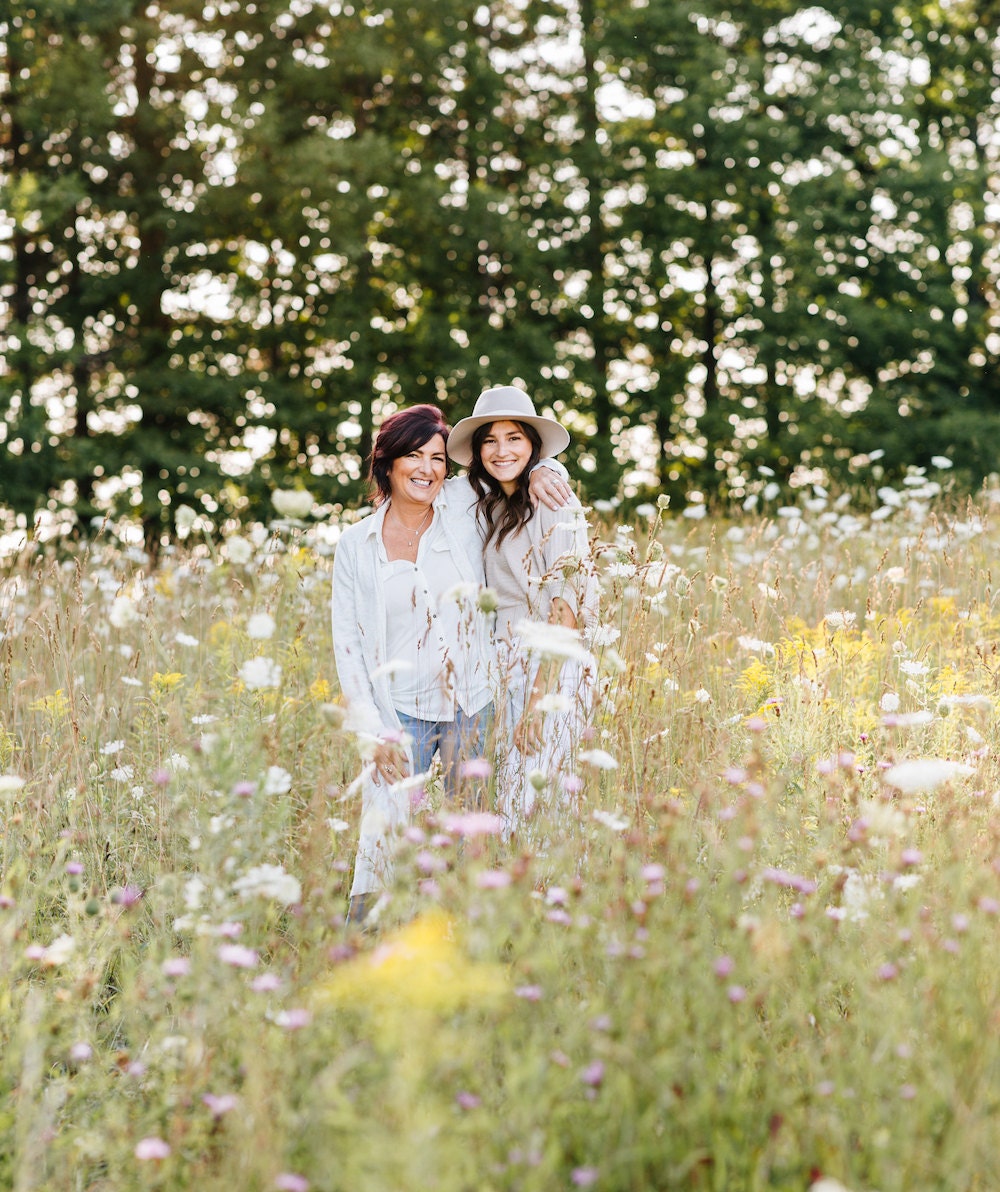 Let's talk linen—what draws you to the material?
Tristan: We've been stuck in a rut of wearing day pajamas, and then swapping them out for night pajamas—it's next-level loungewear! But I've missed cute summer dresses, which is why I felt so good about this effortless tie-strap sundress by OffOn. I picture myself wearing it all summer. We're all about investment pieces that we'll love for a long time, and linen is so timeless.
Lynne: That's why we love it for beds, too—plus it's breathable and it gets softer the more you wash it. We have linen in every room in our home, from curtains to bedding to laundry bags.
The linen duvet set and pom-pom pillowcase are such great investments, too.
Lynne: Yes, and what excited us most about this MagicLinen set was the pop of stripes. We usually go with white linen duvet covers, so this time we thought we'd try a neutral, earthy color in a stripe, which we knew would mix well with our white sheets, pillows, and flooring. Those cute little pom-poms on the lumbar pillowcase, also by MagicLinen, caught my eye too. People may be afraid of linen because of the wrinkles, but here's a tip: When you wash your duvet covers and toss them in the dryer, take them out just before they're super dry. The wrinkles give off a texture that elevates your bed and feels very luxurious.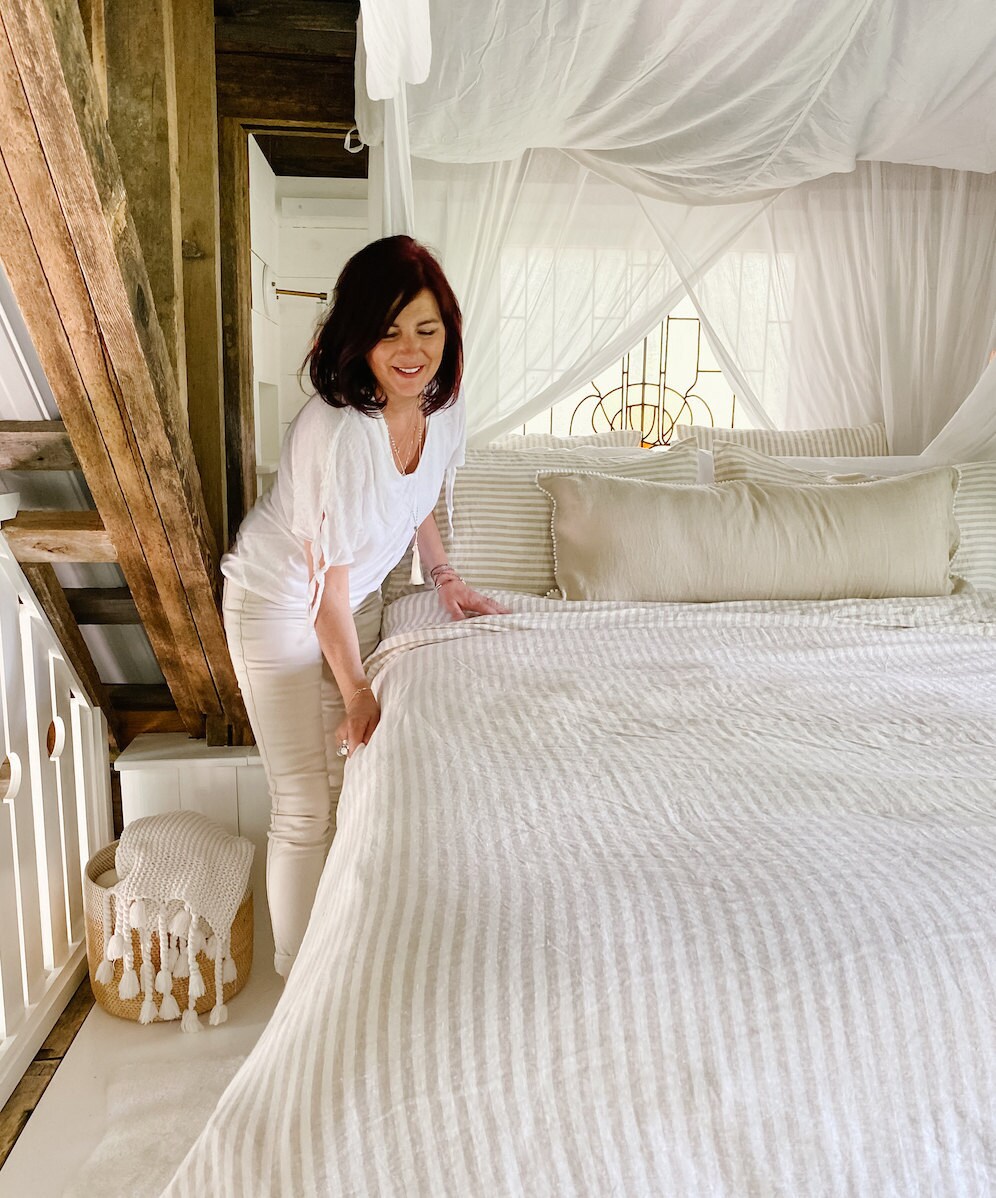 What about jewelry? Do you have a favorite accessory for adding some sparkle to a more casual outfit?
Tristan: I've been wearing little gold necklaces for as long as I can remember. When I put them on, I instantly feel more put together. I've been looking for pieces like this gold coin necklace and North Star necklace by EVREN to add to my collection. We figured out a hack yesterday on how you can wear stackable necklaces without them tangling—instead of putting each piece on separately, put the clasp of the first necklace through the clasp of the second to keep them chained together, then wrap them around your neck. My life is forever changed!
Lynne: We love layering jewelry the way we layer in the home. It's all about delicate, easy-to-wear pieces that balance each other.
Those pearl hoop earrings are another gorgeous option to keep in the rotation.
Tristan: I was on a roll with EVREN, so when I saw these earrings, I had to have them. I was looking for a pair like this as an everyday set to wear with a white tee. I feel like these are earrings that my grandma would love, and I know when she sees them on me, she'll say they're stunning. The style is so classic—they look like something she would have passed down to me.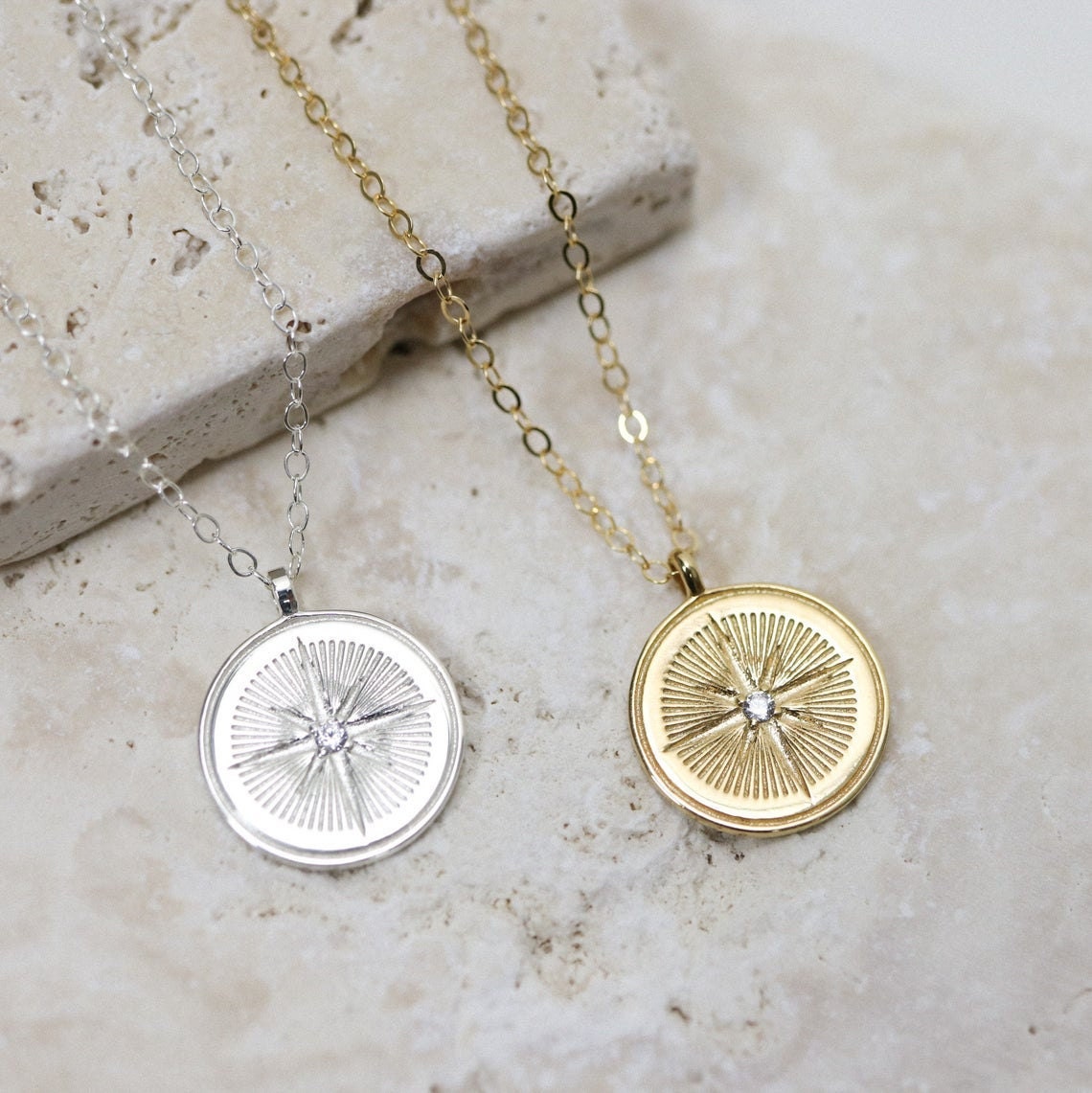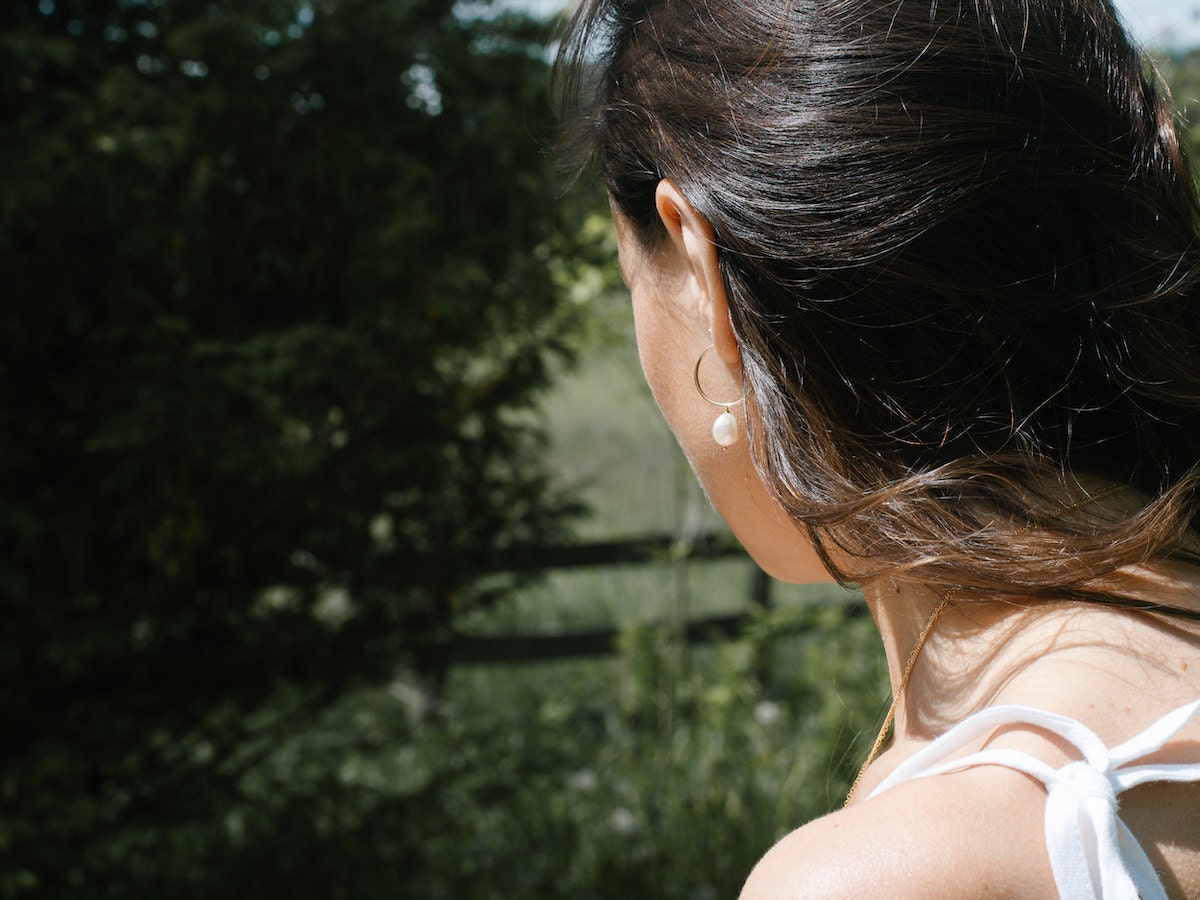 What are some of your favorite self-care rituals?
Tristan: I've always loved skincare, and it's something I take extra pleasure in now. I'll get up in the morning, put on music, and layer on some products. This natural moisturizing soap and vegan massage oil by La Marcotterie are wonderful additions to my routine. Both of them smell amazing.
Lynne: I love lighting a candle and using the oil as a face moisturizer. It's a great way to take some time for myself with a mini at-home facial.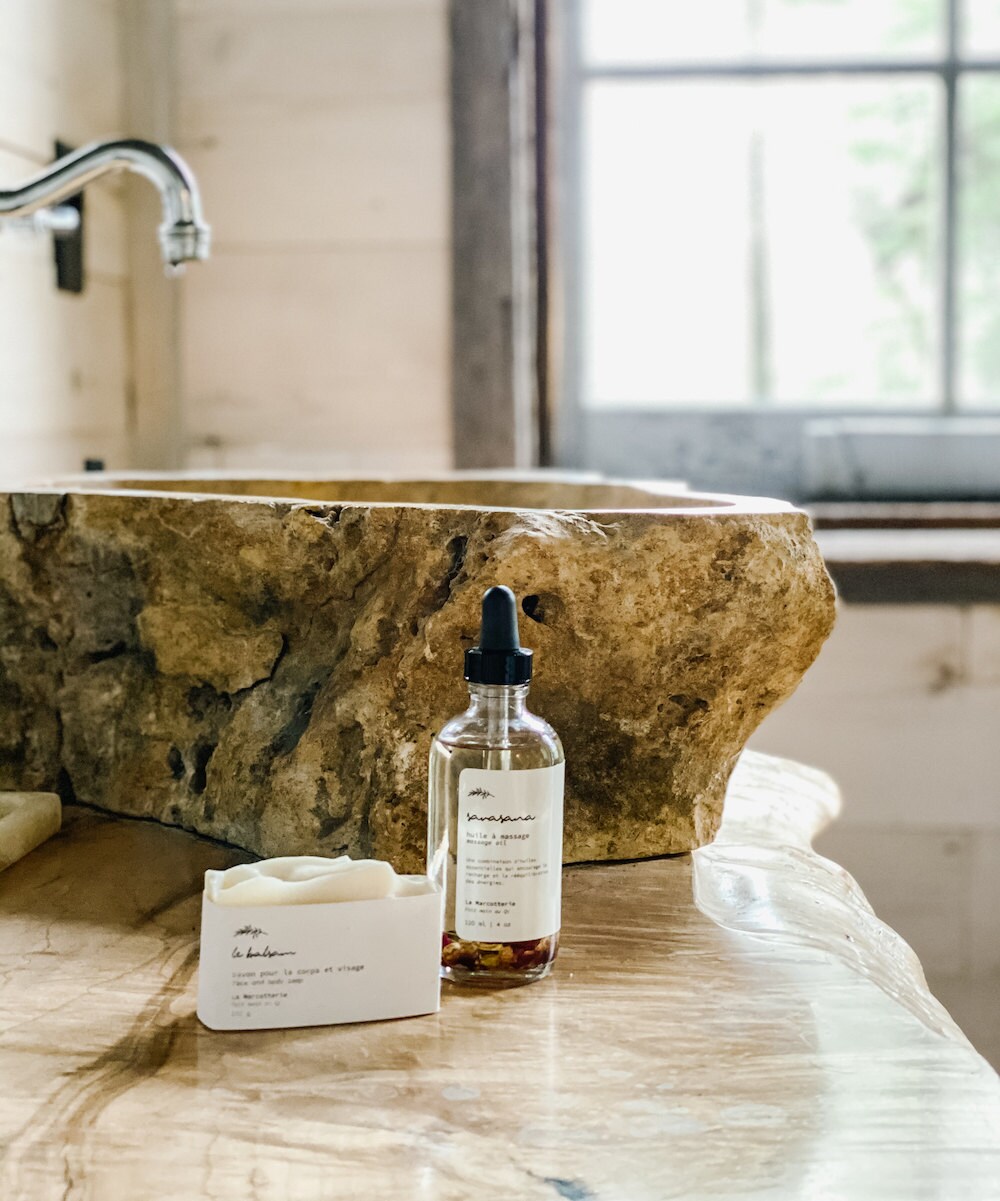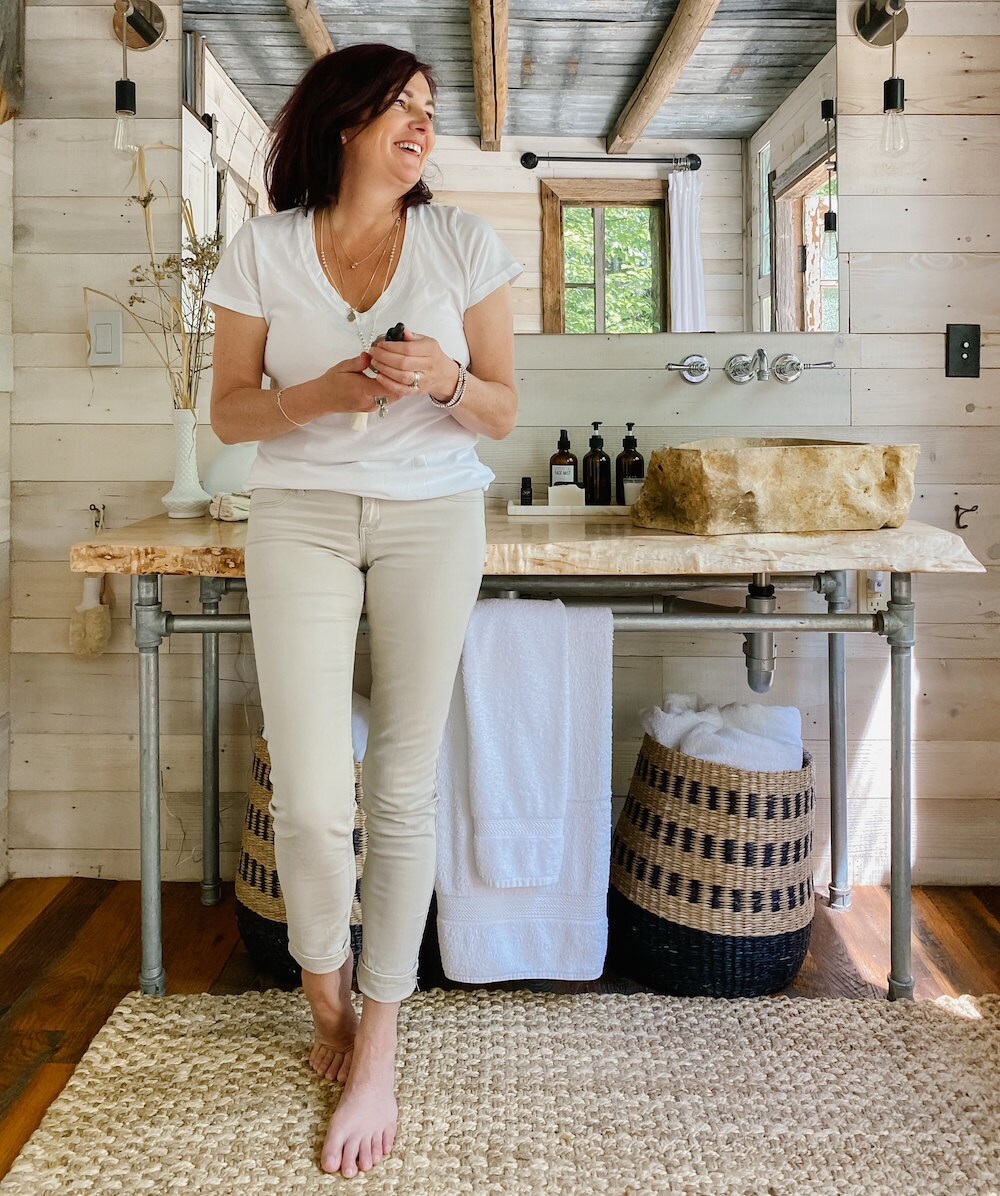 Bonus round:
What's your go-to snack?
Both: Homemade butter popcorn.
If you were an animal, what would you be and why?
Lynne: A sheep, because they're so fluffy and cozy.
Tristan: An underwater creature—can you imagine what it would be like to be a whale?
Lynne: A whale would be epic!
What skill do you most want to master?
Lynne: Pottery.
Tristan: I'm trying to master how to make a perfect bed! The fluffiest, most dive-worthy bed.
Photographs courtesy of @lynneknowlton.