Actress, blogger, and home cook Courtney Halverson transforms routine chores into unexpectedly enjoyable domestic rituals with these household staples.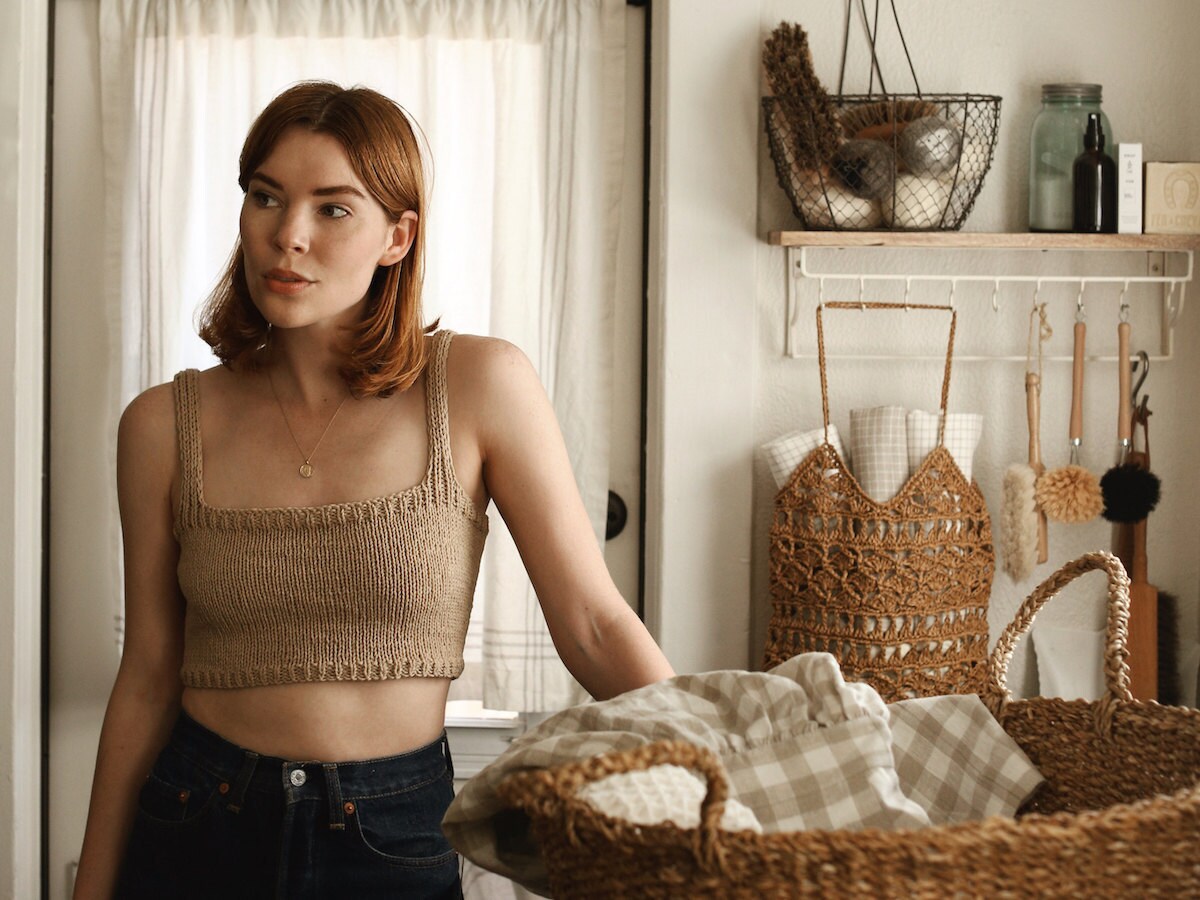 In The Etsy Edit, we go behind the scenes with some of our favorite tastemakers to explore their inspirational spaces and enviable style.
Like so many of us, actress and lifestyle blogger Courtney Halverson (or @prettylittlefawn, to those familiar with her dreamy Insta feed), is spending more time cooking lately. "The first thing my husband and I think when we wake up is: 'What are we having for dinner?'" admits the avid home chef, who moved into her 1920's LA abode last September.
So it's only fitting that Courtney's sunny kitchen—which does double duty as the laundry room—is stocked with thoughtfully selected household items that combine essential function with enviable style. That ethos is reflected in everything from Courtney's choice of sustainable cleaning products to her crisp linen tea towels, which she displays in a sweet crocheted tote. "Anytime I reach for one, I know someone made it, that it has a story behind it, and that it's both useful and looks beautiful in my home." Read on to learn more about Courtney's favorite everyday kitchen and laundry finds, and discover her secret to the freshest smelling linens in town.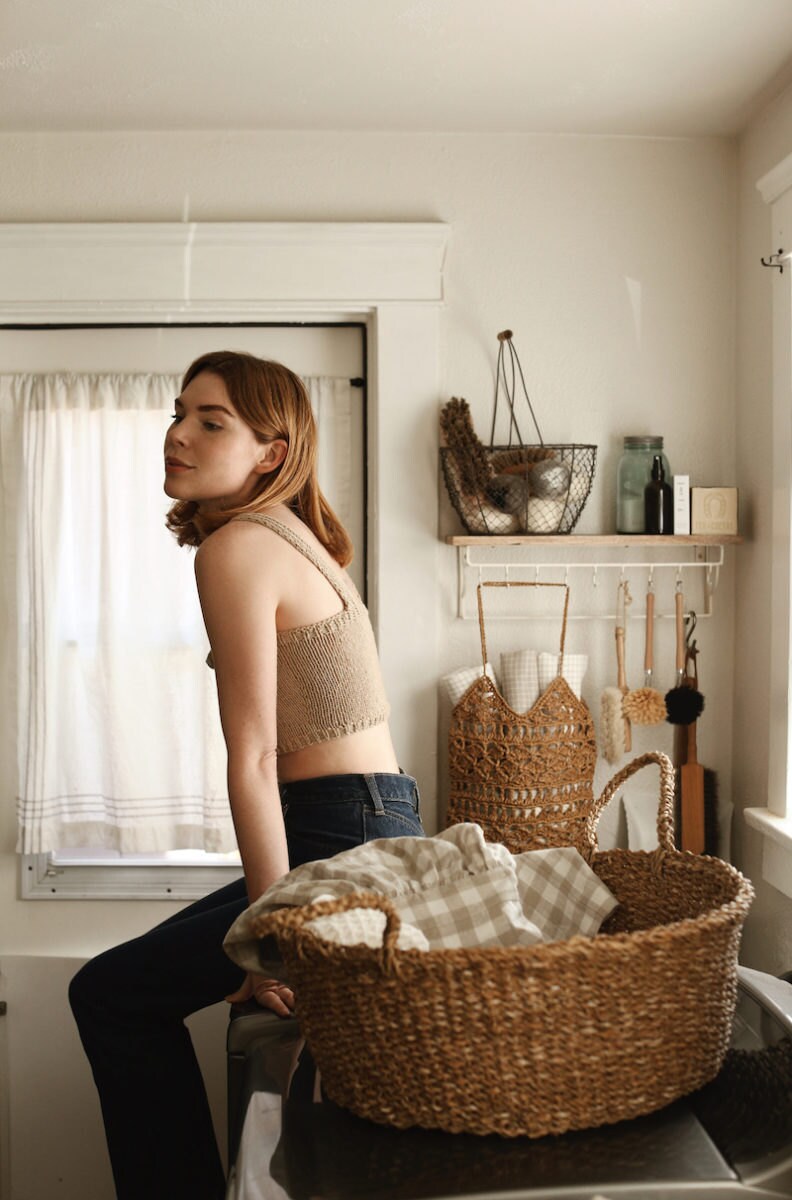 Tell us about the pieces you curated for The Etsy Edit.
In our new house, I wanted to make chores and cleaning feel more like rituals. Having the proper tools to do that is really important. For example, these windowpane linen tea towels by Magic Linen are really multifunctional, which is great in a small space. My husband and I are learning to bake sourdough bread together, so we'll wrap the loaf in a linen towel to help keep it fresh. But we've also used the towels for drying dishes, as table displays and napkins, and even to store greens in the fridge.
The crocheted tote is such a clever towel storage solution, too.
The seller who makes it, Plexida, is based in Greece; she's someone I've followed for years. I love what she does, and this raffia bag is so darling. When you see it in her Etsy shop it's styled with an outfit, as an accessory. While that's definitely how I'll use it when I'm able to go to the farmer's market and fill it up with fresh produce, for now it's just this really beautiful way to store linens, keep things organized, and add a little bit of charm to my kitchen shelf.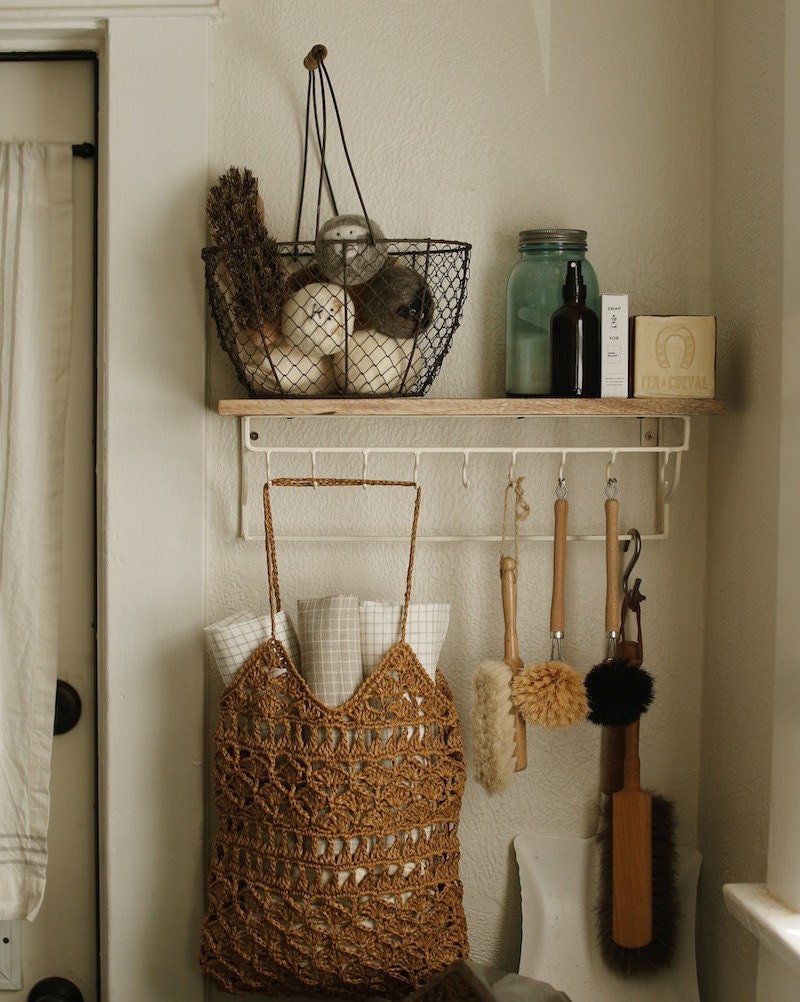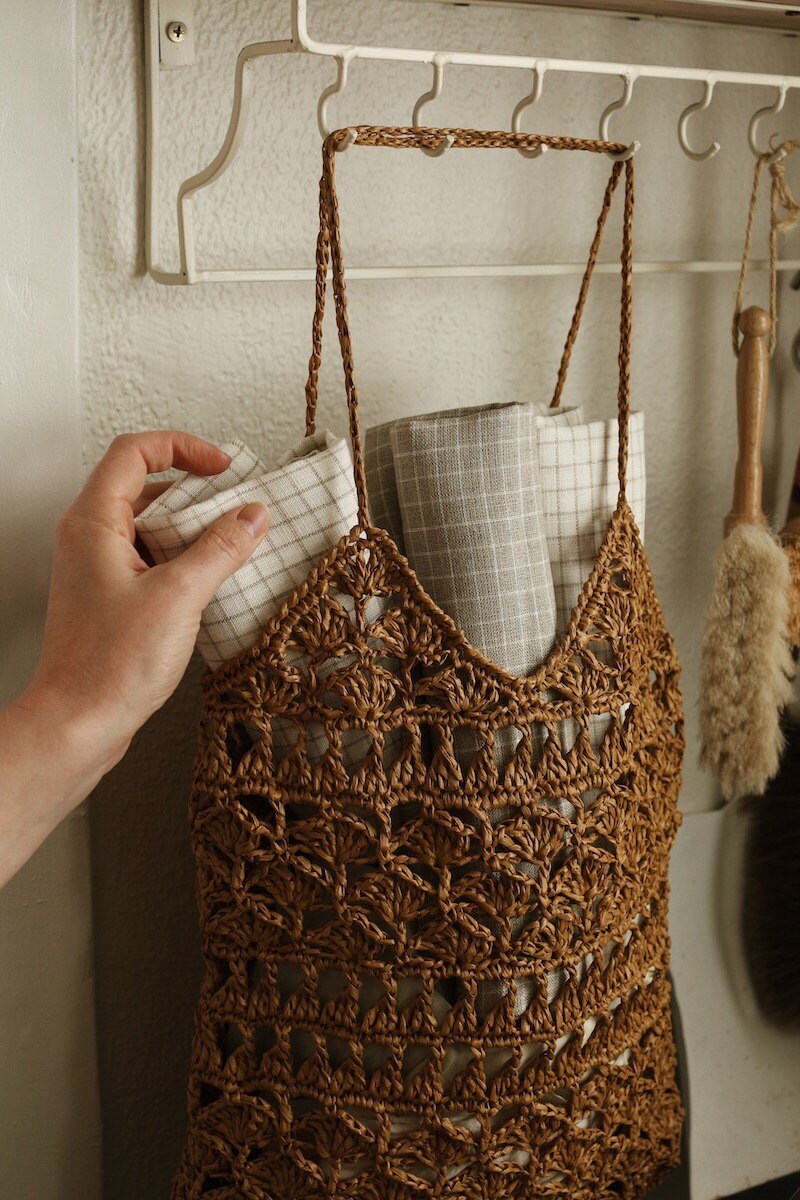 How have you found yourself taking pleasure in new routines, or giving new life to old ones?
I have some vintage tea sets, and every day around 4pm, I've been making a point to have a tea time. Those cups and plates can't go in the dishwasher, so I have to gently wash them. I've been a fan of the shop No Tox Life for a while, and I was excited to try their vegan dish block because I don't mind doing dishes, as crazy as it sounds! The bar is amazing: It lasts so long, it's effective, plus you're skipping a plastic bottle. I keep it in a little dish alongside the sink, add a little water, and apply a soft brush or sponge to activate the bubbles. It makes things feel very intentional, and I really enjoy that moment of disconnecting from everything. You can't check your phone if your hands are plunged in hot water.
So you've brought mindfulness to dishwashing; what's your secret to making laundry day more fun?
After we stopped using dryer sheets, I started using some nondescript wool dryer balls. When I saw this adorable sheep-themed, felted set from Little Beau Sheep, I had to add them to my collection. We do a lot of laundry here because we have a dog, and I have to wash things constantly. Making that task feel less drab with something as fun as these little sheep poking out of the laundry basket is lovely. I'll drop a little bit of essential oil onto the balls—for bedding, I love bergamot or lavender—and let it toss around and aerate the clothes naturally. It makes such a difference. More and more, I'm realizing how important it is to share the joys I find in creating a space that feels like me.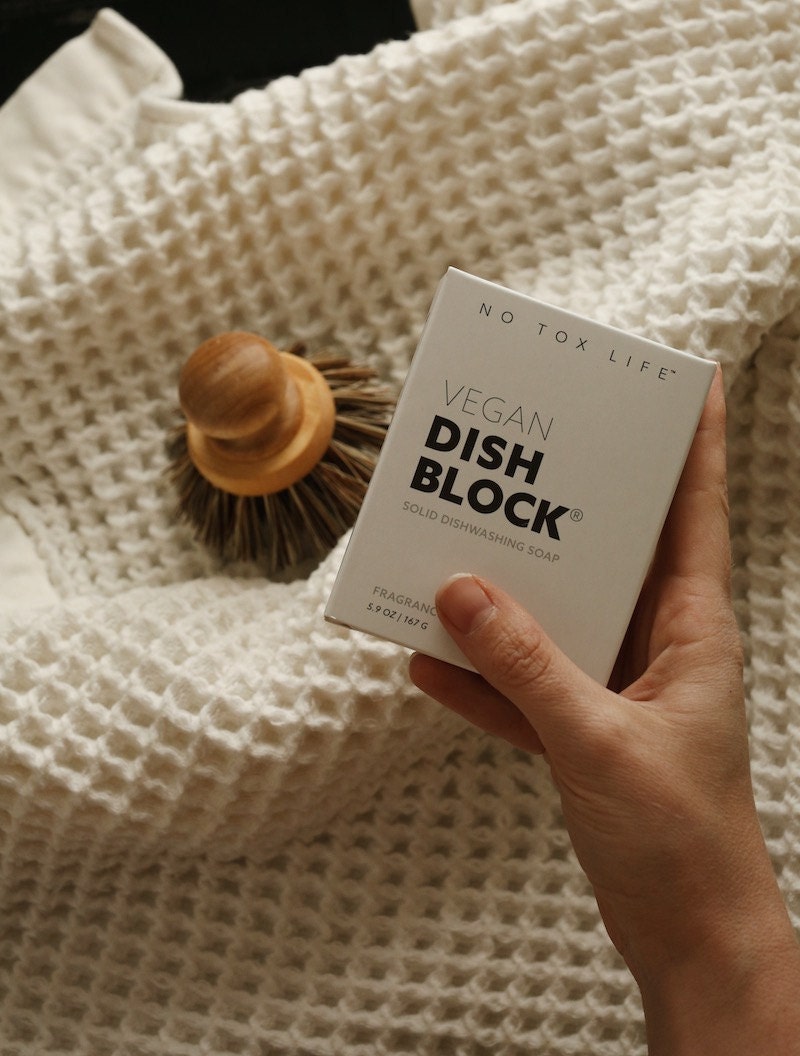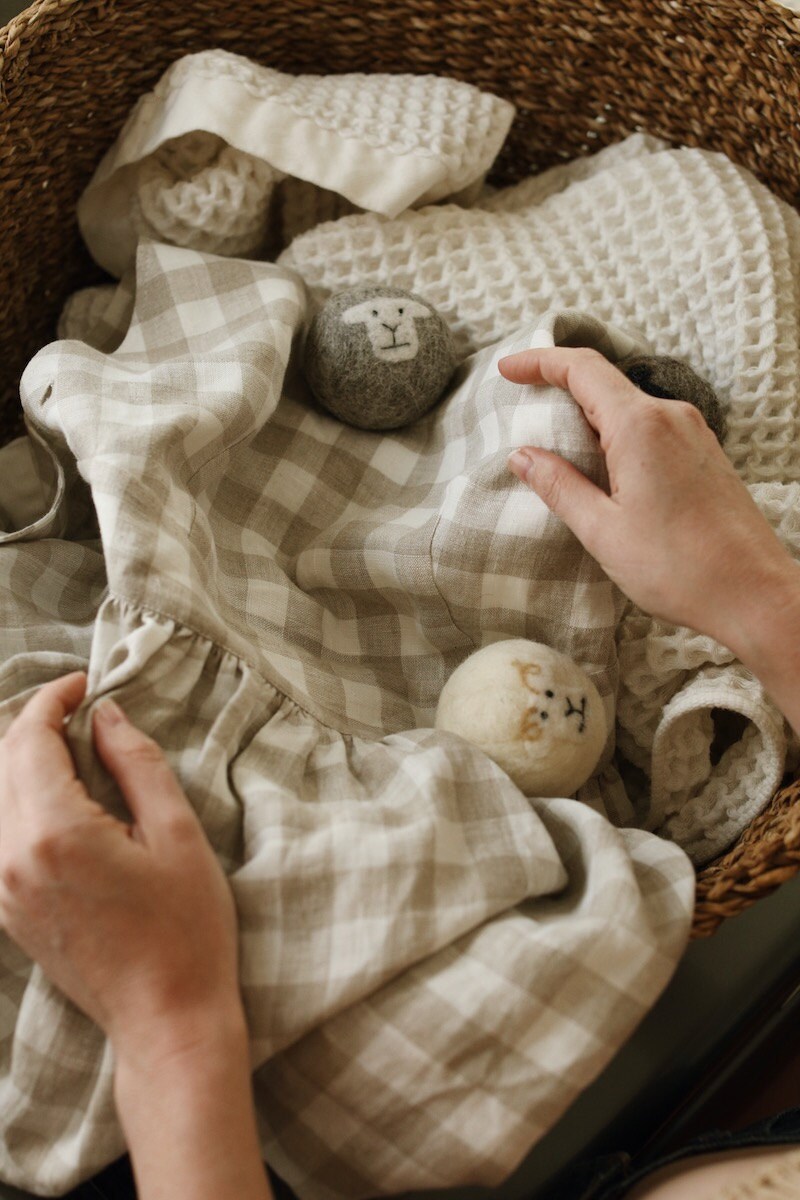 Bonus round:
What's your go-to snack?
So much stovetop popcorn!
What skill do you most want to master?
Embroidery.
If you were an animal, what would you be?
A little Irish lamb on a rolling green field, frolicking around and eating grass.
Photographs courtesy of @prettylittlefawn.