From mini bud vases to modern candle holders, Portland style blogger Tonya Smith relies on a handful of one-of-a-kind accents to refresh her space.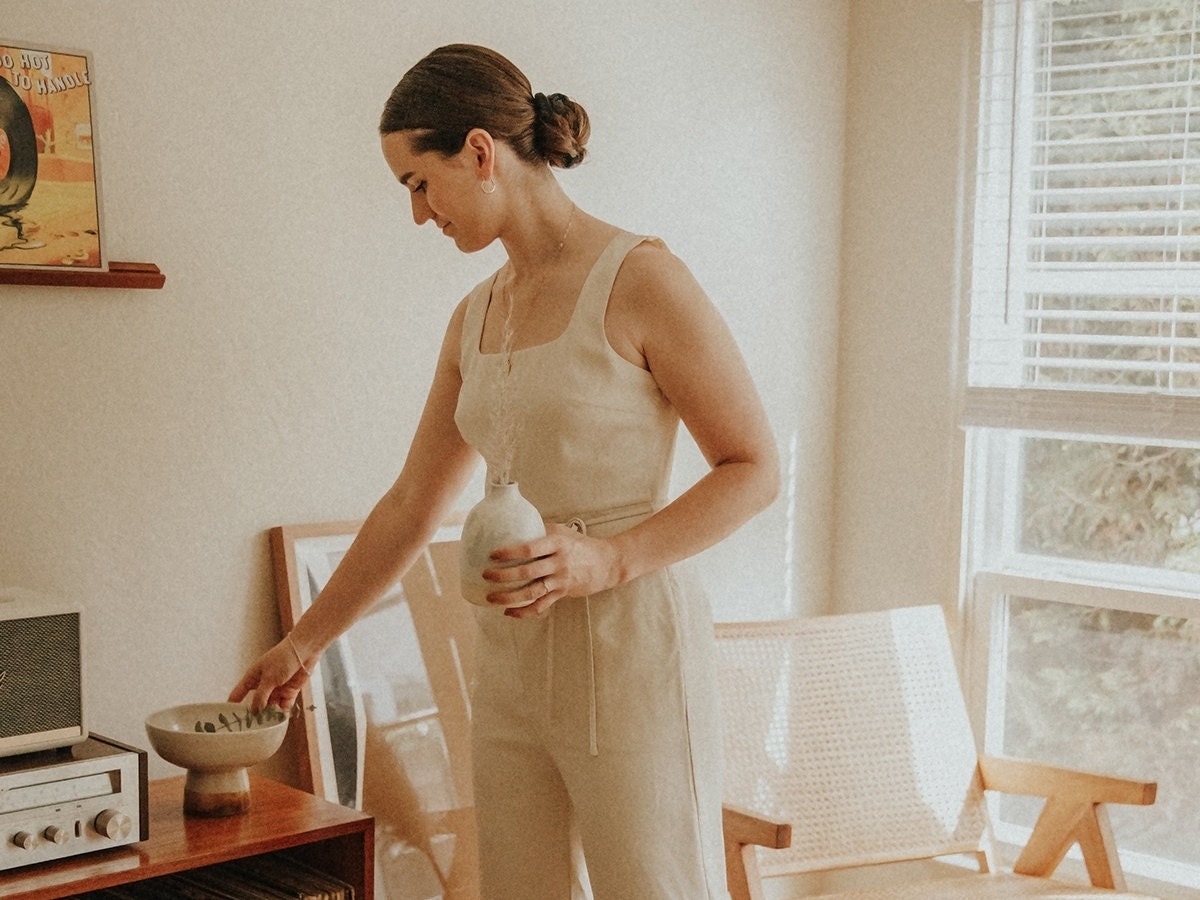 In The Etsy Edit, we go behind the scenes with some of our favorite tastemakers to explore their inspirational spaces and enviable style.
Portland-based style blogger Tonya Smith has always been a homebody, but it wasn't until recently that she began nurturing a budding passion for interior design alongside her first love, fashion. "I've gotten into rearranging furniture and moving pieces from room to room, which makes everything feel fresh," says Tonya, who chronicles her enthusiasm for vintage-inspired decor, scented candles, and monochrome outfits on her sophisticated IG feed @themoptop.
In addition to trying out new sofa setups, lately Tonya has been finding inspiration in making small but meaningful changes to her space—a petite bud vase here, an extra-special bar of soap there—that add up to major impact. "You don't need to do a drastic makeover in order to give a room a lift," she says. "Adding little, unique accents like a handmade ceramic mug or a beautiful candle holder is an ideal way to create that extra bit of joy." Read on for more of Tonya's tips for refreshing a room, then discover her favorite morning self-care ritual.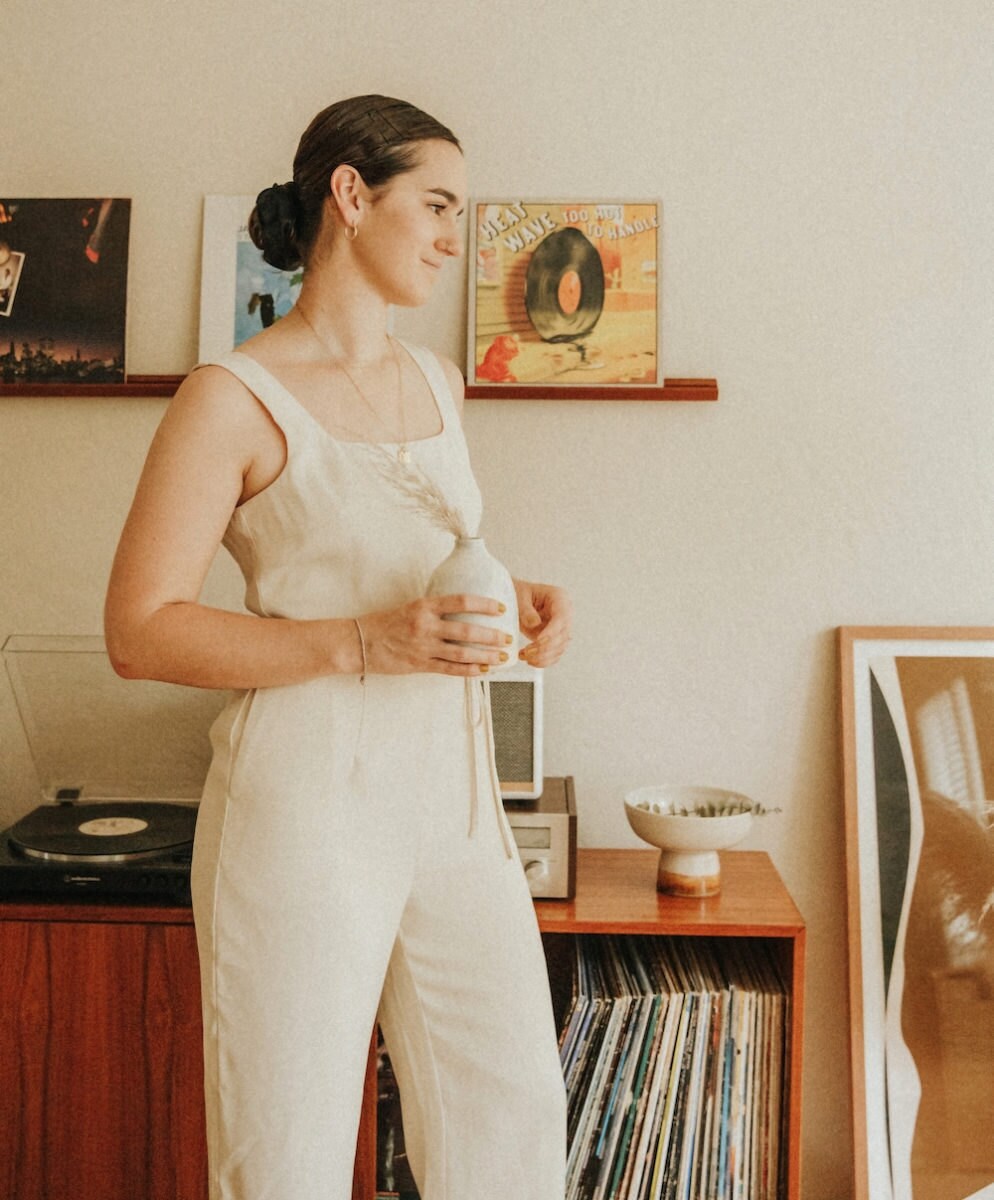 Tell us about the pieces you curated for The Etsy Edit.
I'm a big fan of multipurpose, utilitarian pieces that can be constantly moved around. I have two nightstands in my bedroom, and I added some new elements like these minimalist green bud vases by Kri Kri and this apricot marble candle holder by Extra&ordinary Design. The pink tones tie in the pink of the nightstand, and I love the simple, geometric shape. I haven't lit the candle yet because it looks nice just how it is! It's been great waking up to something different.
How would you describe your aesthetic?
I'm really into minimal and modern twists on vintage. This glazed stoneware bowl by Mammoth & Minnow looks like something I'd pick up at a flea market. I have it highlighted in the kitchen holding fruit at the moment, but I'm already thinking about moving it to an entryway table with a few dried flowers. The earthy, neutral tones are so soothing, which is also why I chose this ceramic bottle from JYM Ceramics. Currently it's in my living room media console with a little piece of pampas grass, my favorite plant to decorate with.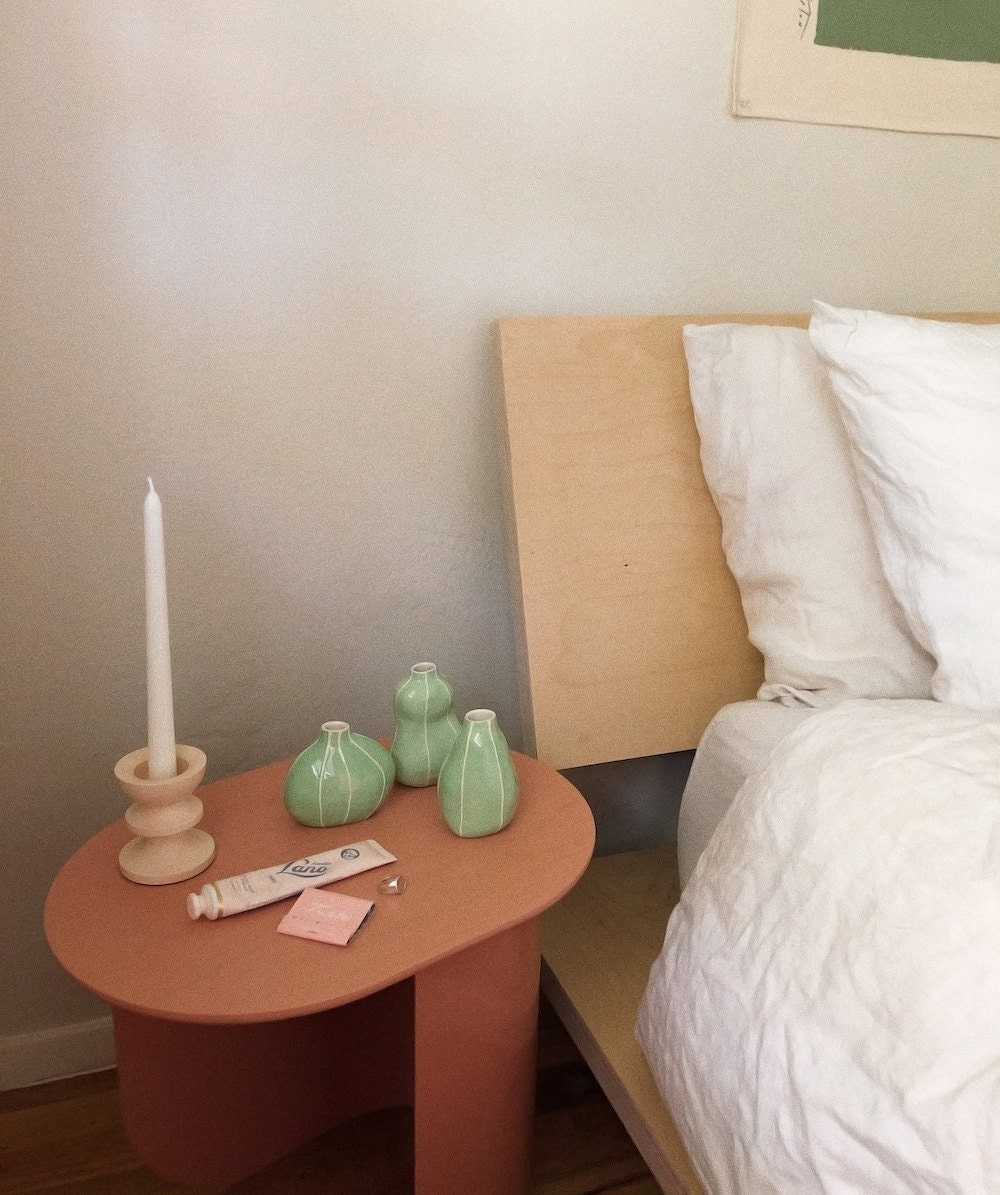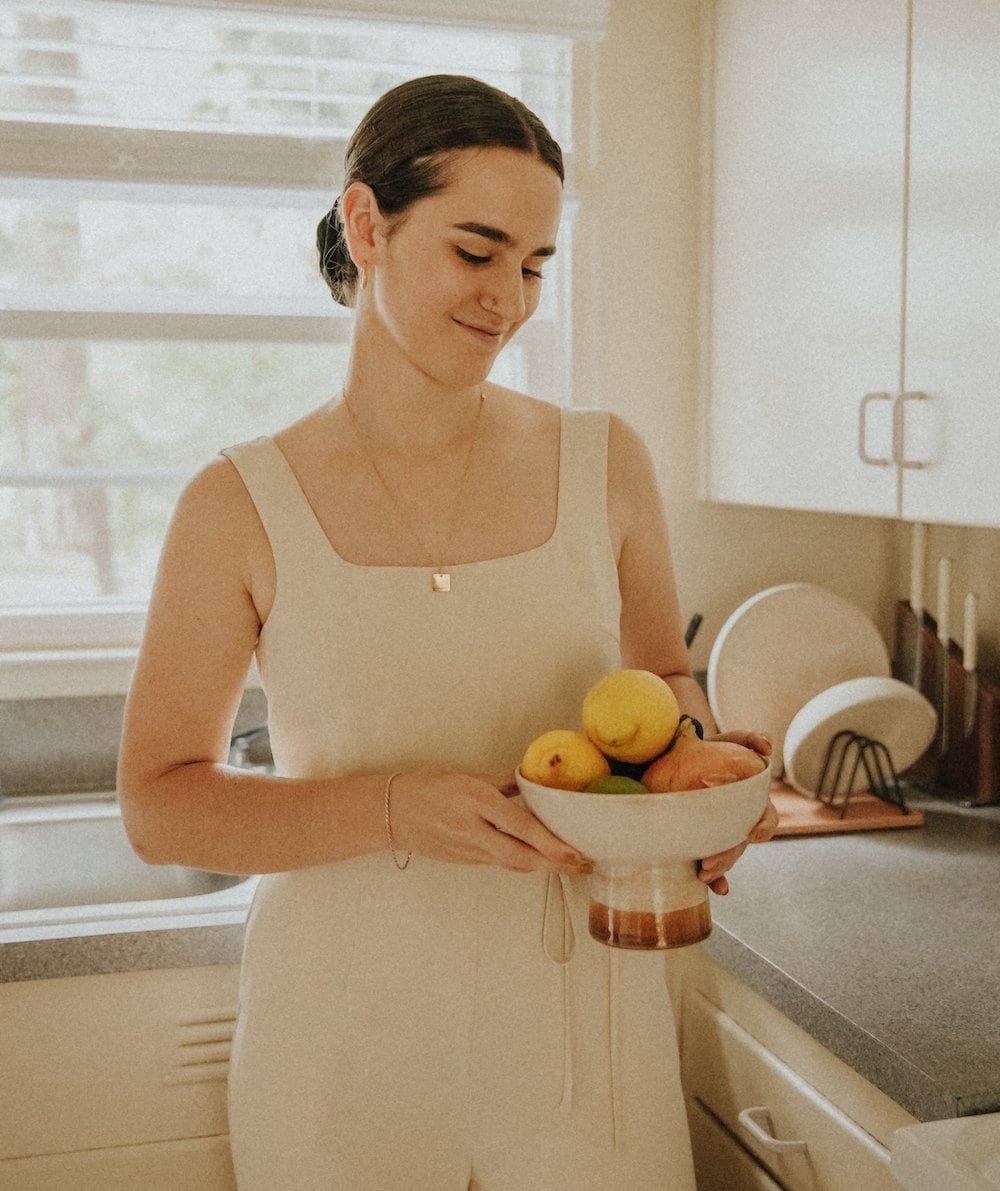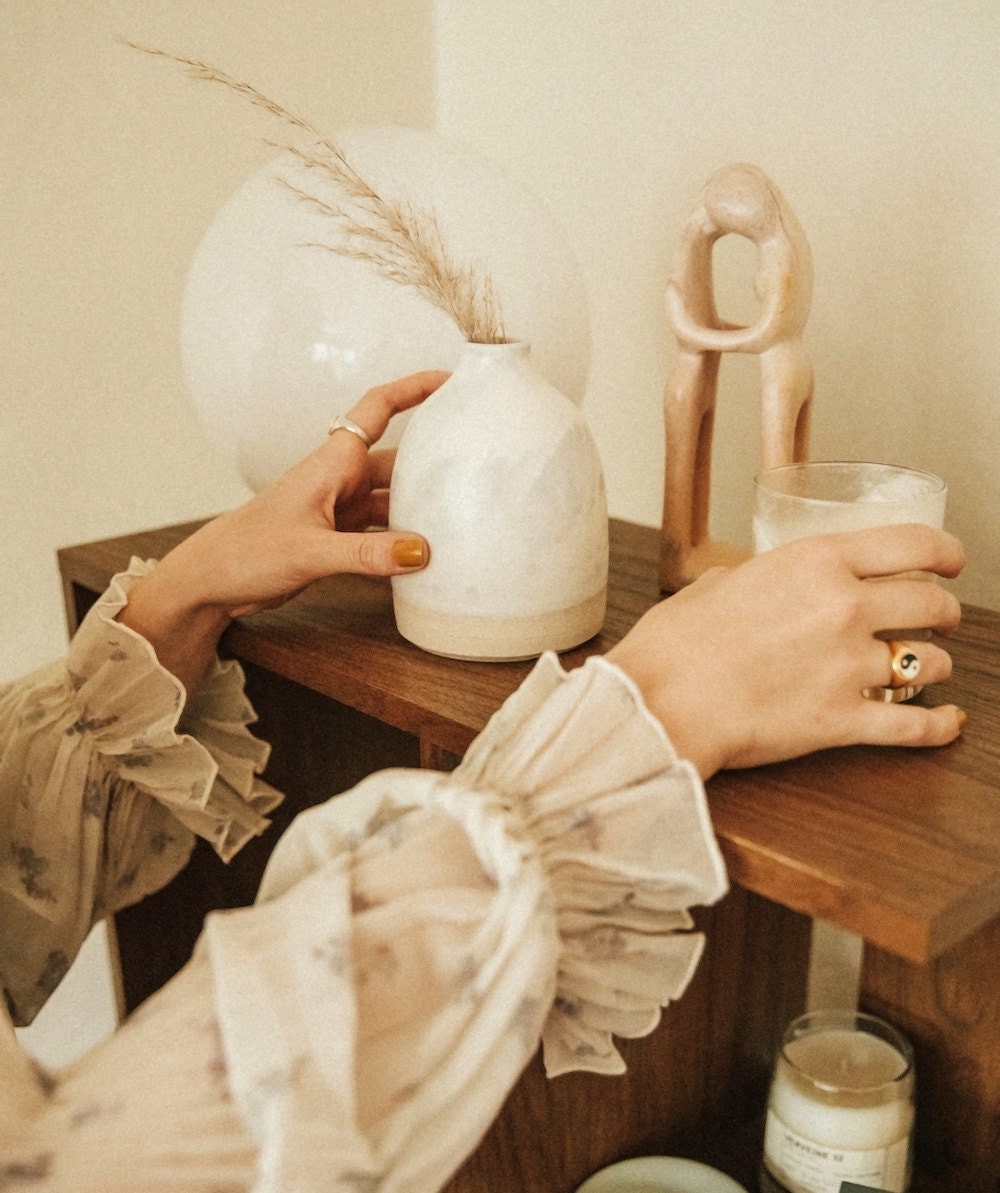 What does self-care look like for you these days?
I love taking baths, and I take one every day if I can. This rose geranium and mandarin soap by Palermo Body is a new favorite of mine. The scent is so refreshing. I enjoy having my morning coffee in the bath, too—coffee is another big self-care element for me—and sipping out of one of these speckled mugs from hsjceramics really perks me up. Wearing perfume has also become essential. It makes me feel like I'm put together even if I'm wearing sweats.
Besides baths, what's making you happy at home right now?
My fiancé and I have a back patio area where I love sitting now that the weather is warming up. It's a way of feeling like I've escaped the apartment for a bit without really leaving home. When I go outside, I'll put out some snacks in this hand-glazed bowl by MMclay, and arrange the table with a pretty tea towel like this soft, waffle version from Alabatis.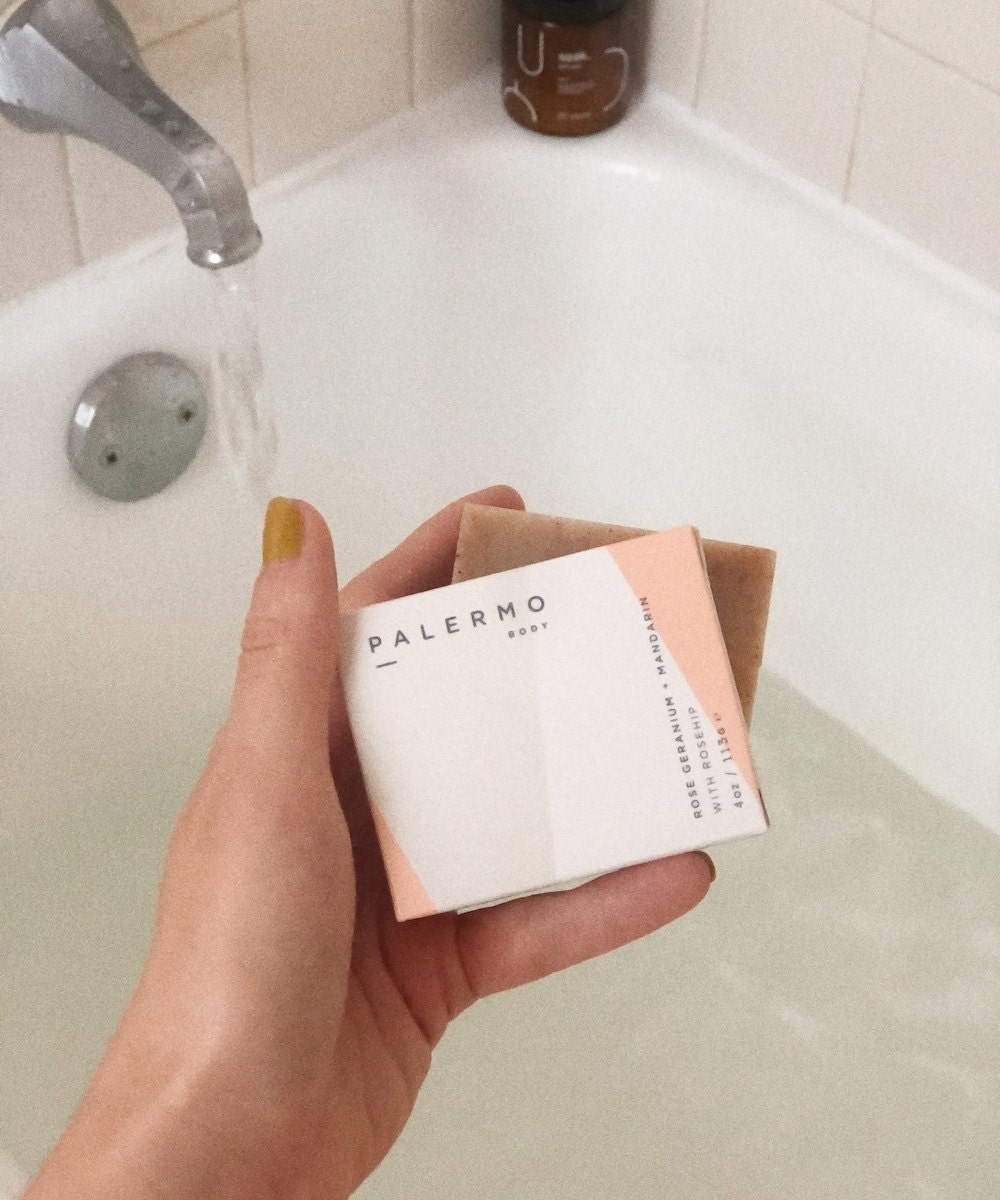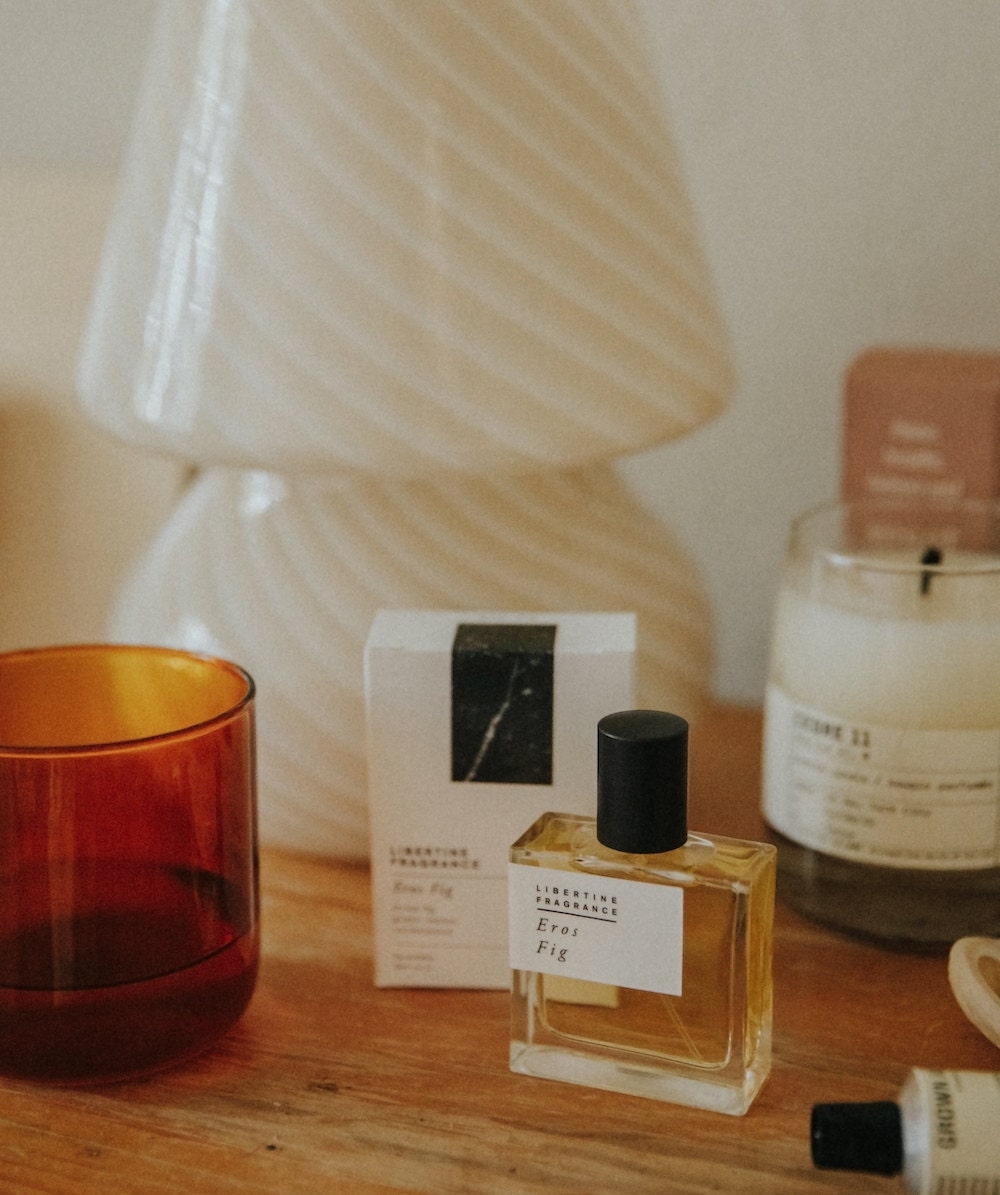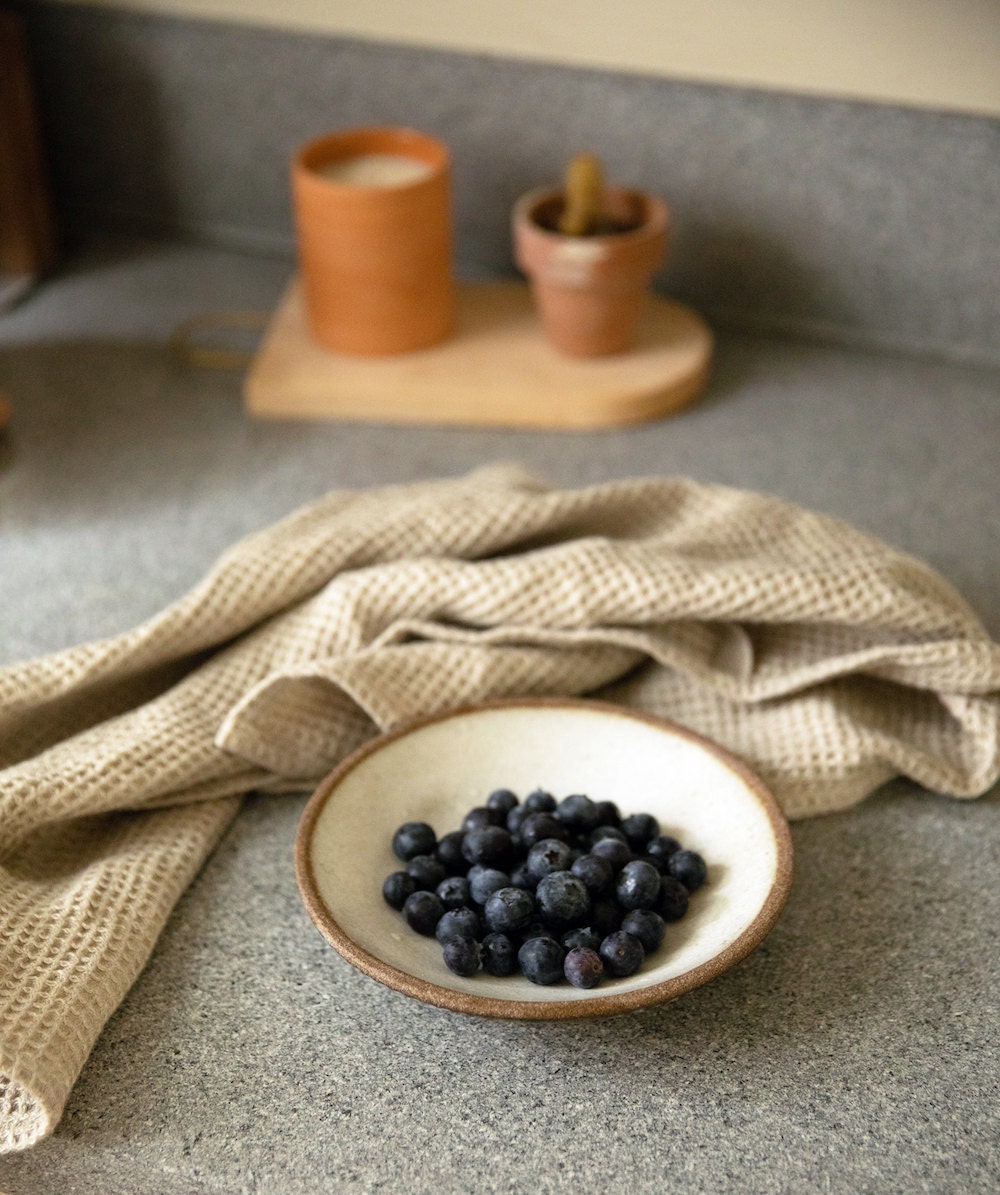 Do you believe the objects we surround ourselves with can impact how we feel?
Absolutely. Seeing a nice, curated space is such a mood booster. On days when I feel a little stagnant, I just mix things around—add a vase here, a few dried flowers there—and it helps so much. Spending time taking care of my space feels like I'm also taking care of myself.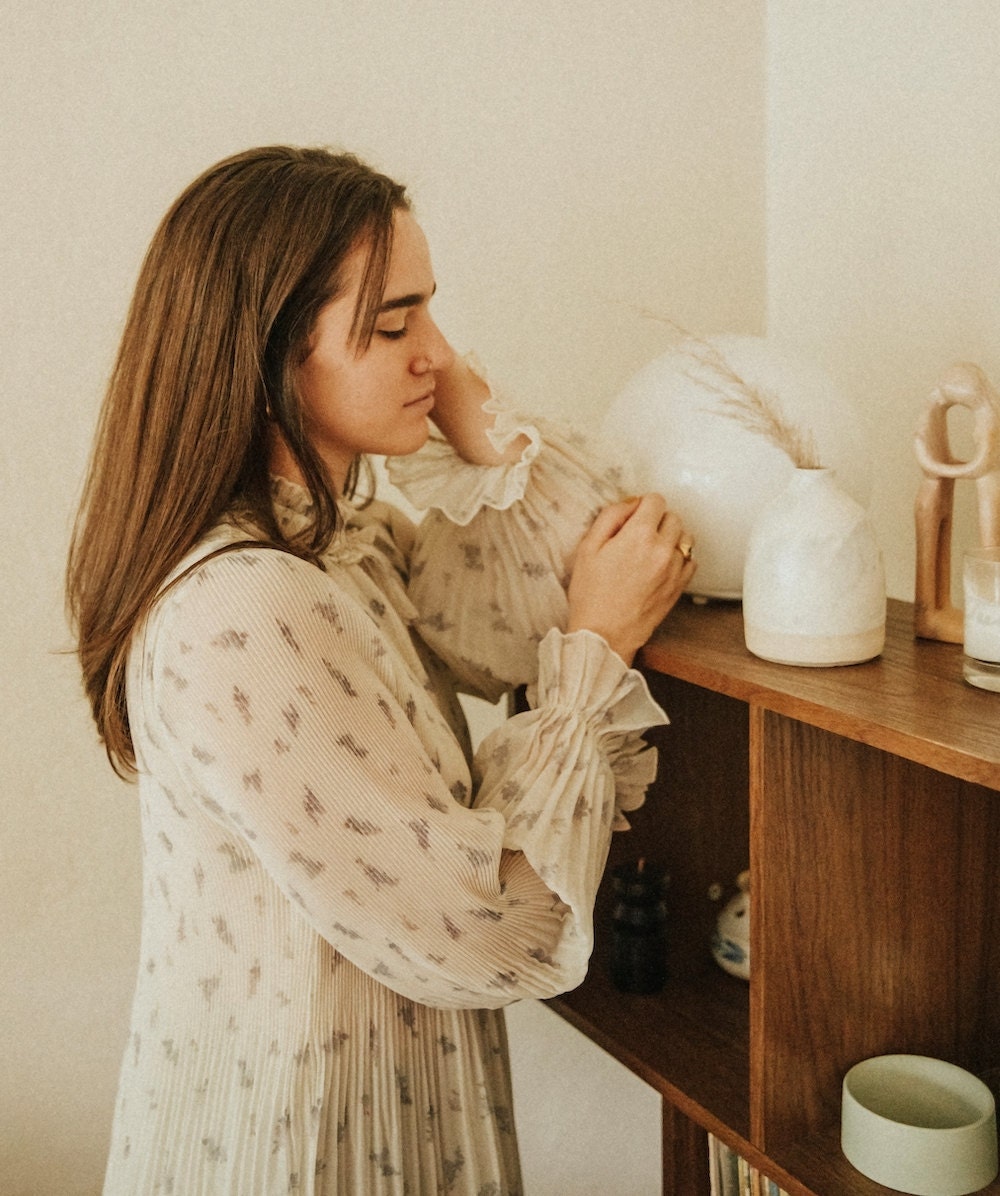 Bonus round:
What's your go-to snack?
Raspberries and Cheez-Its! 
What are you currently bingeing? 
'70s disco soul records. They're uplifting and good to dance to.
What are three things you can't live without?
Coffee, my dogs, and kombucha.
Photographs courtesy of @themoptop.