by Valerie Rains
Looking for a present that will make an impression? Wrap up a delightful discovery from one of these new-to-Etsy makers.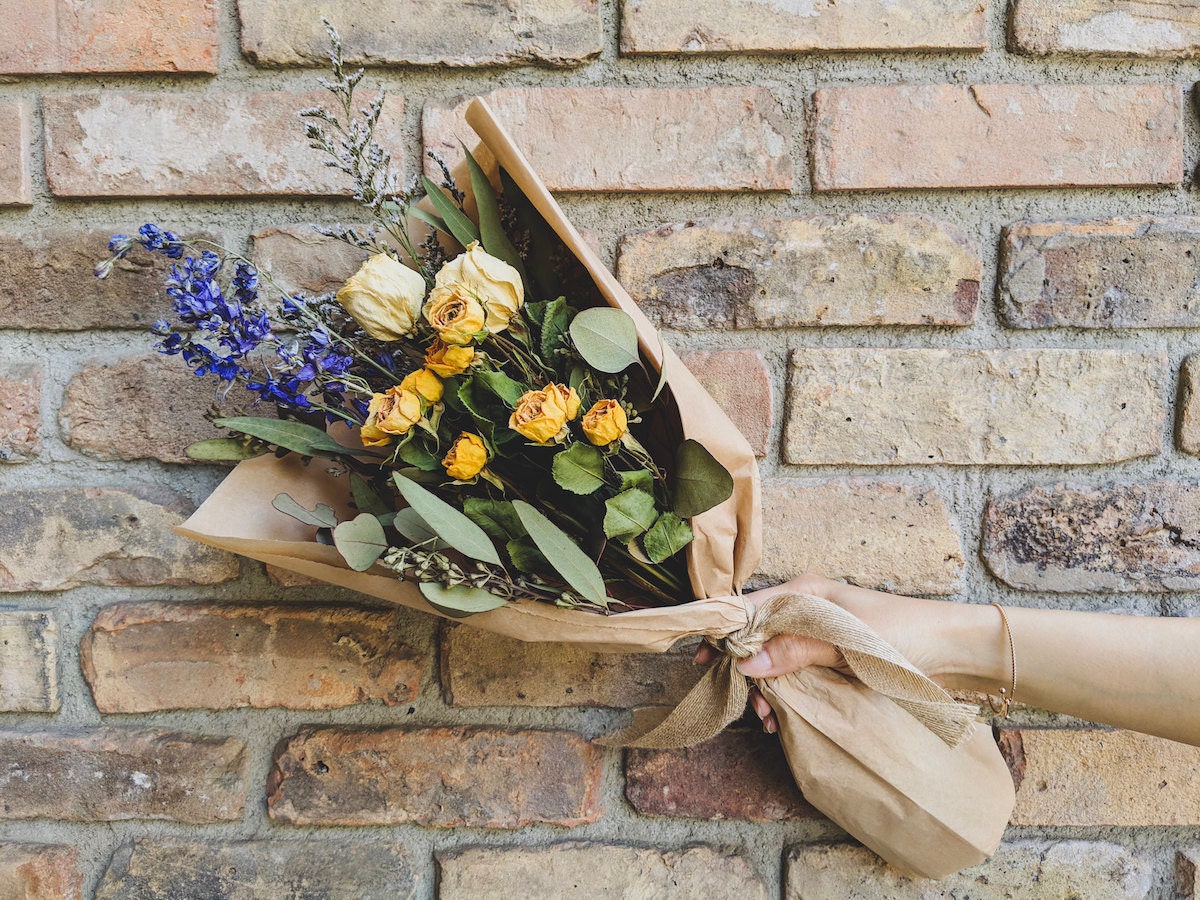 Every day our community grows in unexpected and delightful ways. For our Fresh Shops series, we spotlight new and noteworthy sellers who have been on Etsy for a handful of months or are waiting for those first few sales.
At gift-giving time, it can be tempting to fall back on the tried-and-true items, experiences, or homemade baked goods you already know will put a delighted smile on your Mom, sister, best friend, or better half's face. But going the extra mile to discover something new and special that really wows her? That's the pro move. To help you on your quest, we've scoured the site to bring you a dozen standout shops bursting with gift ideas you likely haven't seen (or put a bow on top of) before.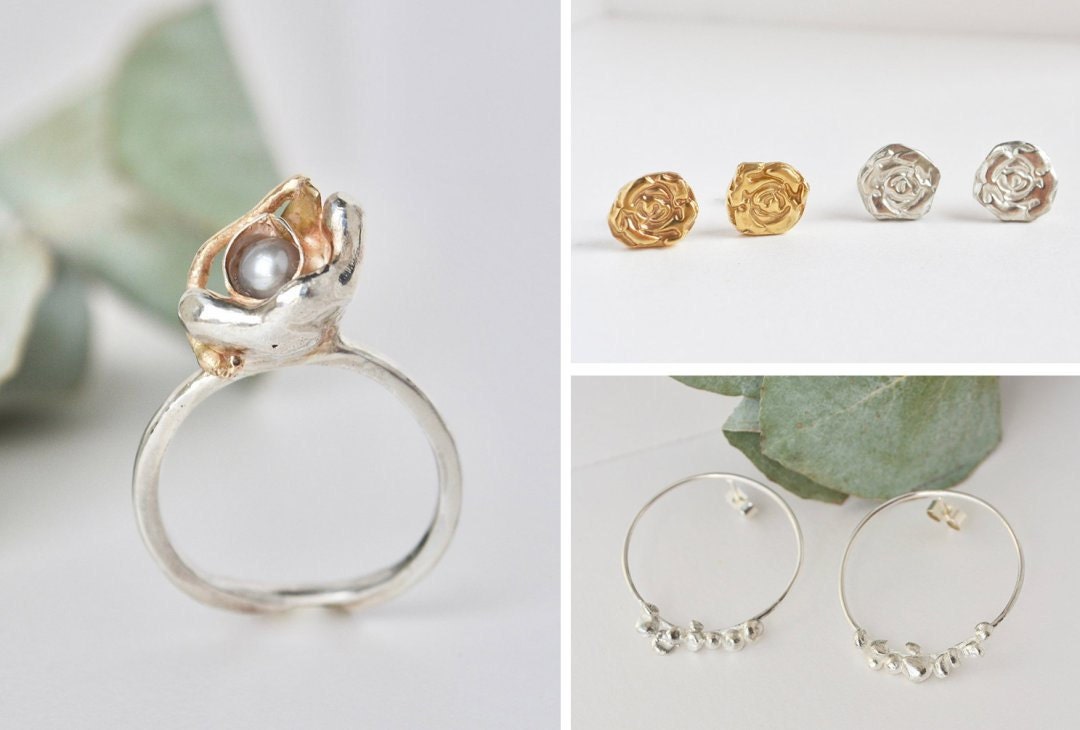 >
Scottish jewelry designer Caroline Smith uses mixed metals, understated stones, and organic forms to craft an elegant line of nature-inspired jewelry in her Edinburgh studio. It's simultaneously feminine and forward-thinking—which makes it the ideal gift for a woman of the same sensibility.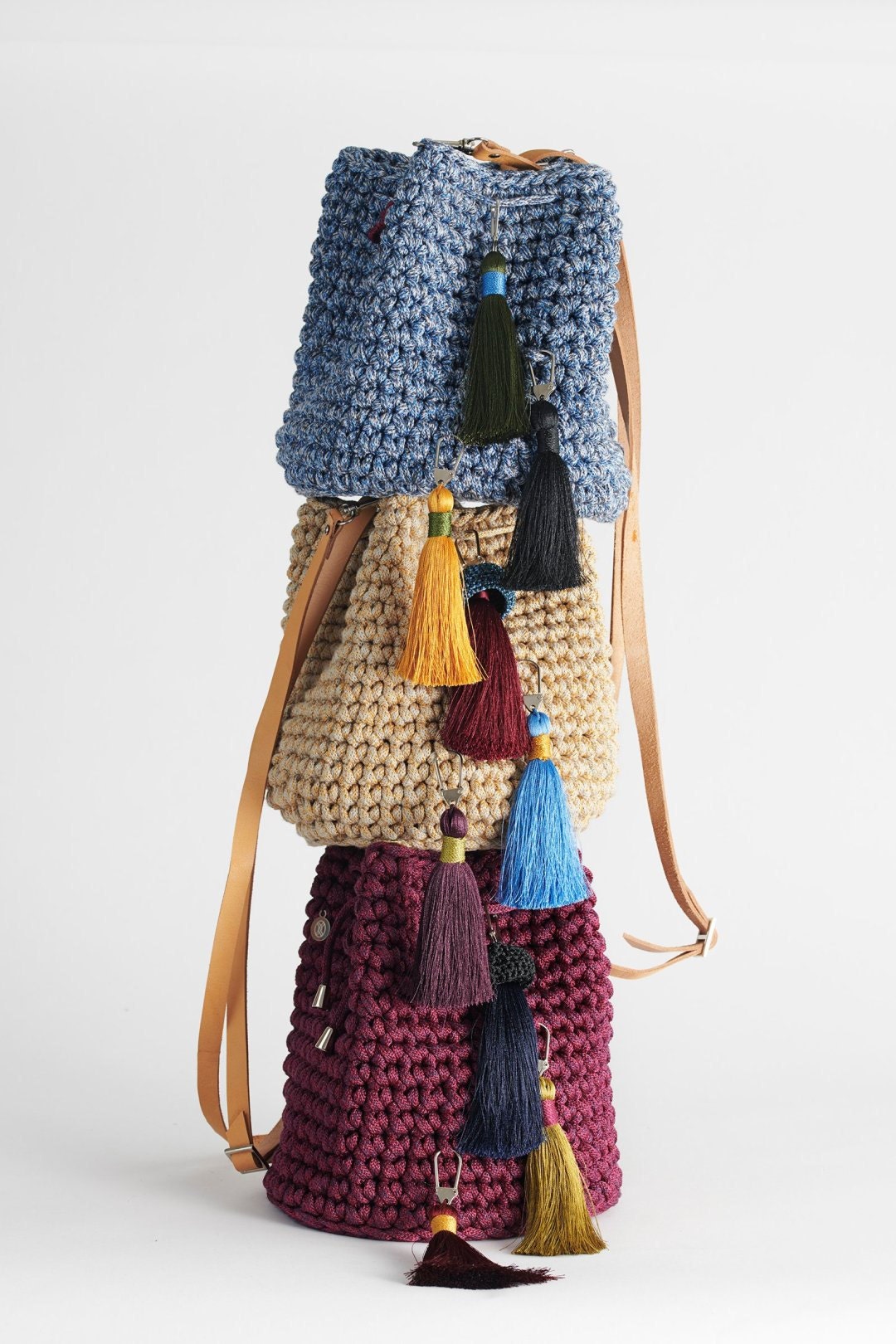 >
Shopping for a crafty fashionista? Israel-based iota ships out beginner-friendly kits for DIY handbags, totes, and laptop sleeves in today's trendiest shapes (looking at you, bucket bags) and a range of hues—strap, tools, and yarn all included.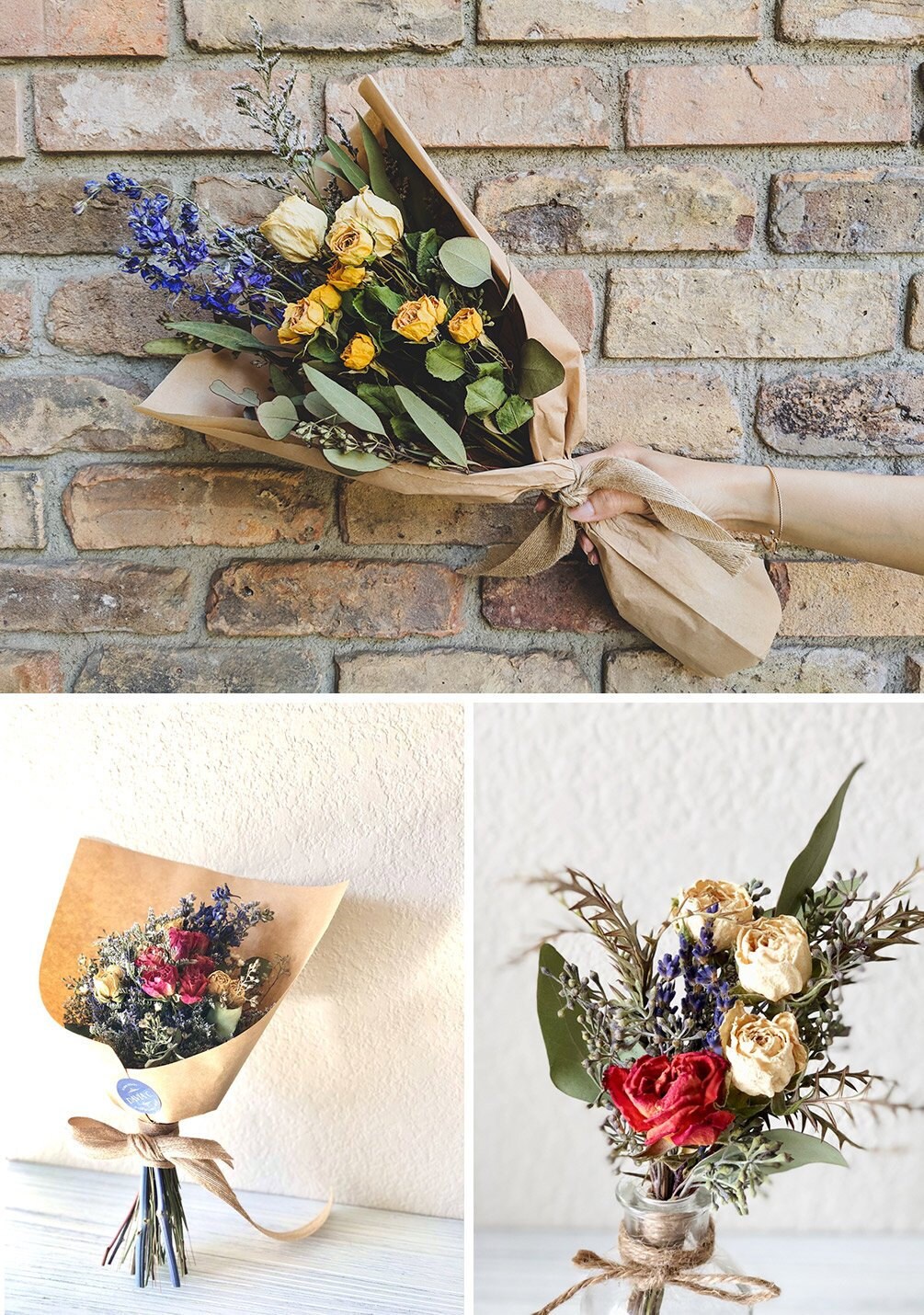 >
Weekly visits to the flower market and a dedication to drying each stem individually account for some of the beauty of Sylvia Cheng's wilt-proof floral arrangements; her eye for combining Asian and Western styles and her delicate, color-rich compositions do the rest. This is a bouquet your beloved one can—and will—keep.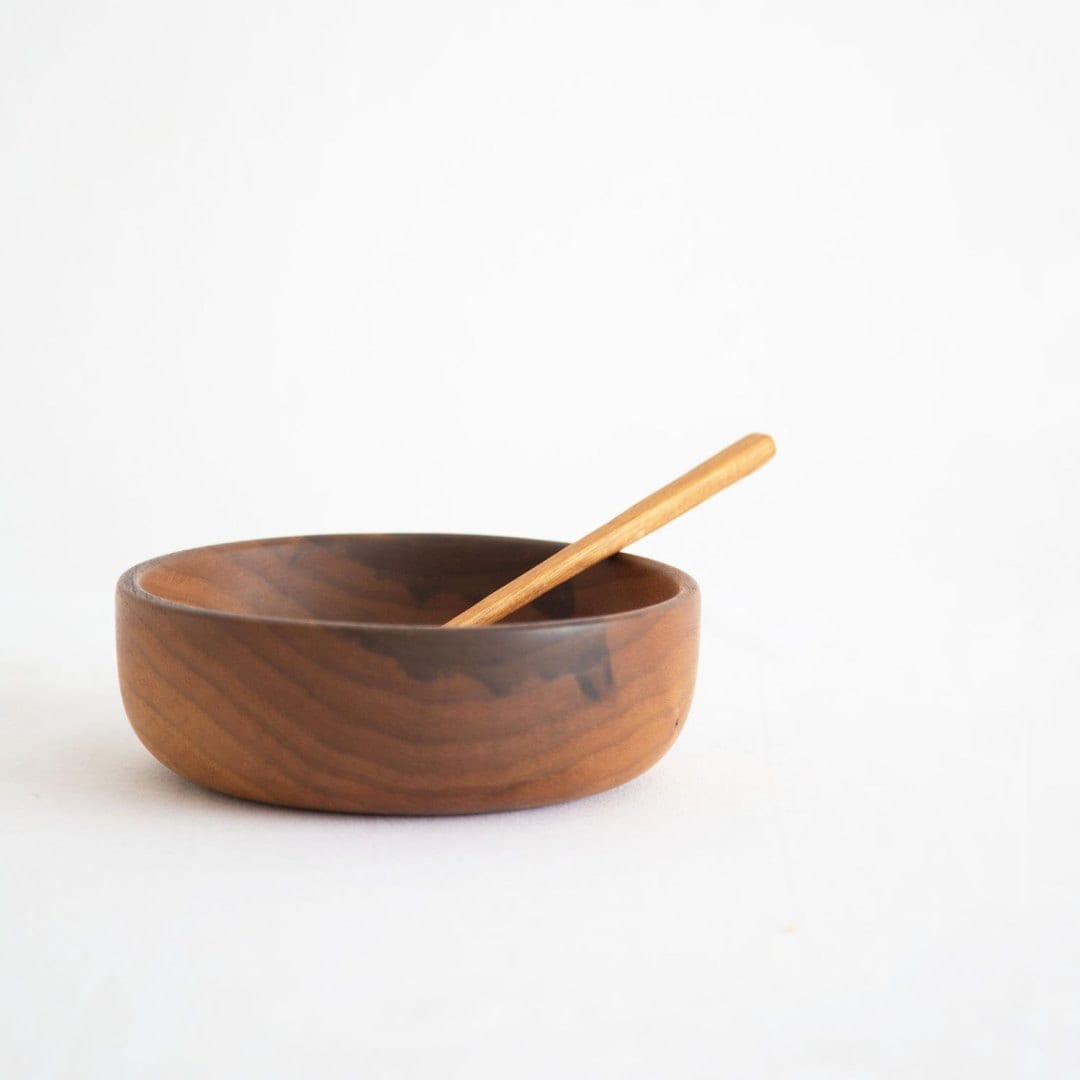 >
Self-taught woodworker Haewon Jung's creations span the functional (a hand-turned walnut bowl, an array of hickory cutting boards) and the decorative (her inventive takes on wall-mounted vases), but a commitment to simplicity and respect for her materials unites them all. "My goal is to honor the wood's natural colors and grains by using natural oil finishes and eliminating hardware whenever possible," Haewon says.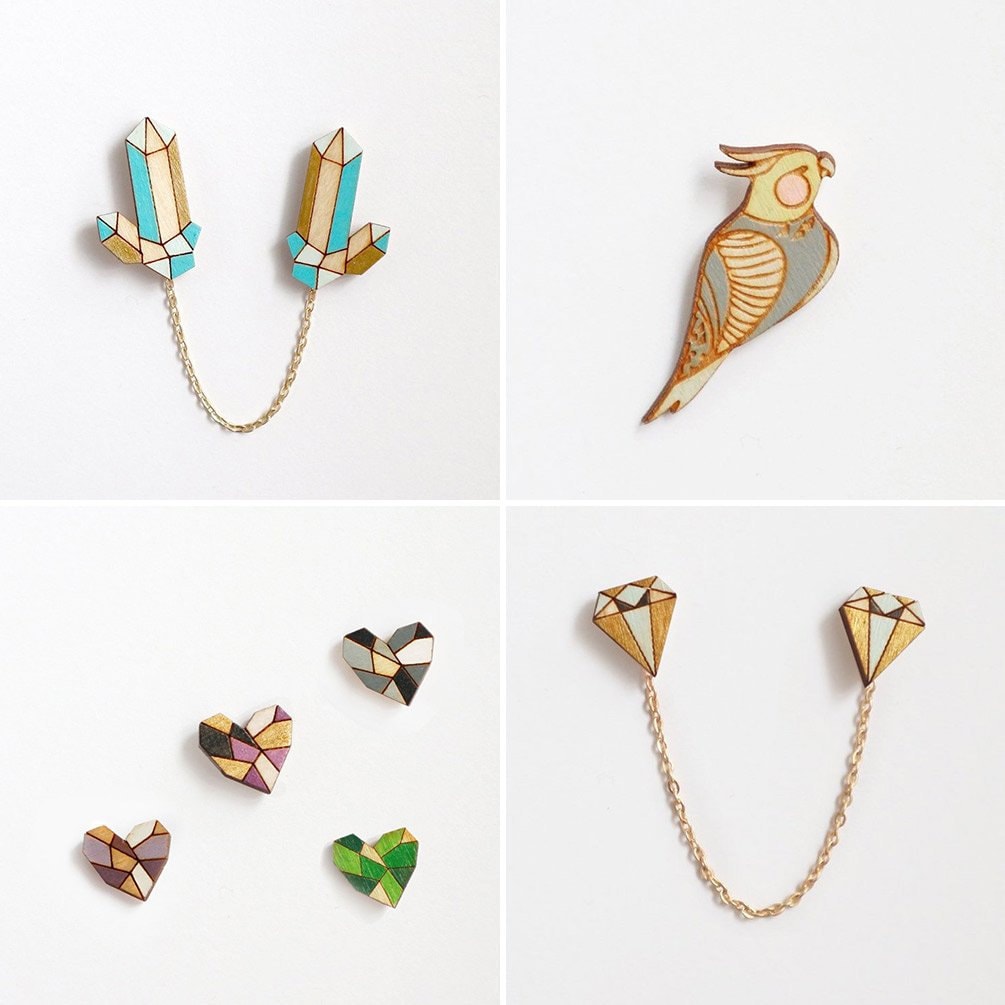 >
Show her you think she's a real gem with a crystal-motif laser-cut collar pin from Poland-based shop Moonastery. Also available: diamond duos, geometric heart pins, and petite brooches featuring colorful cockatiels.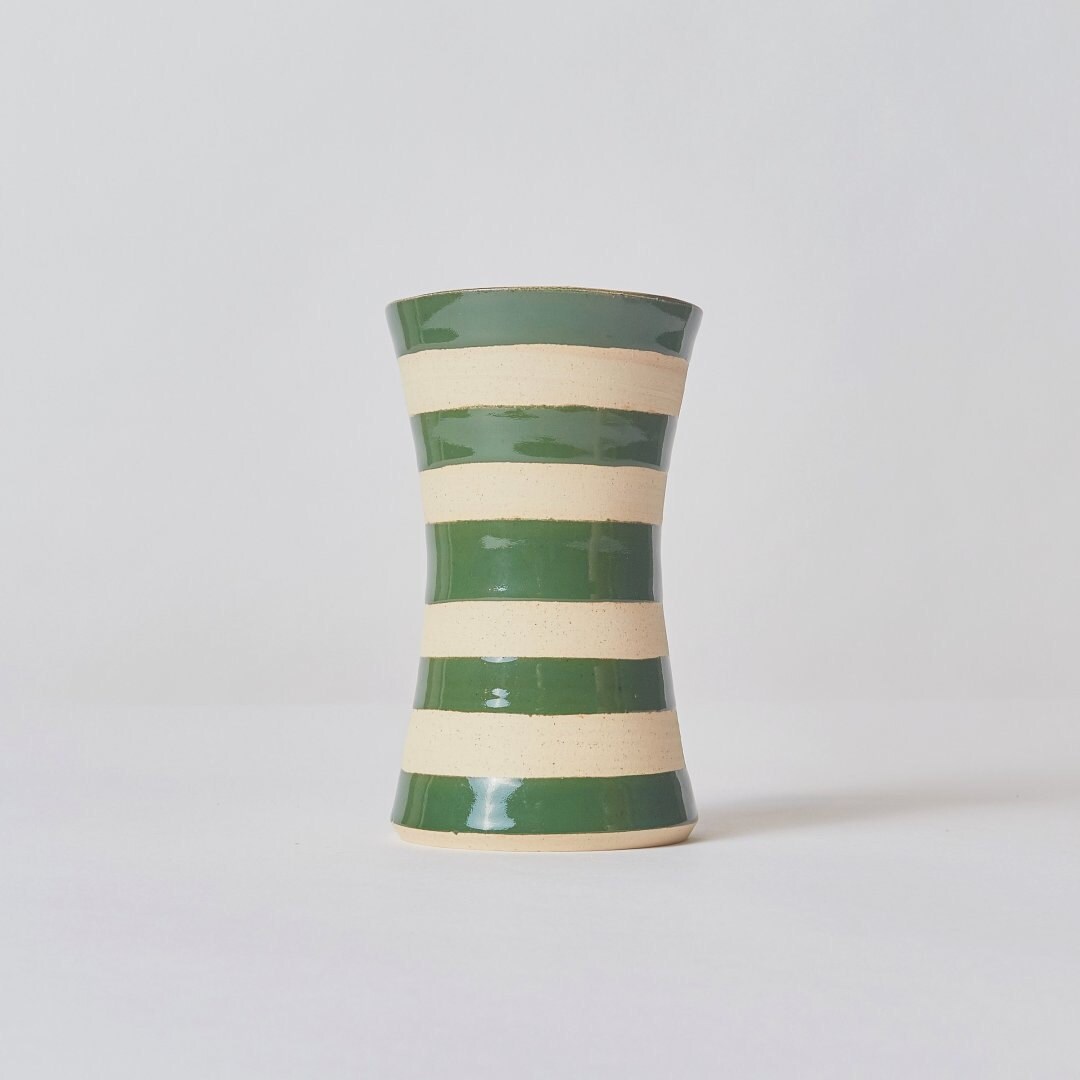 >
Industrial designer-turned-potter Victor Serrano draws on both his Venezuelan culture and the vibrant NYC restaurant scene to develop his line of distinctive, just-quirky-enough vases and tableware. Expect a return invite from your favorite at-home brunch hostess upon receipt of one of these stunning pieces.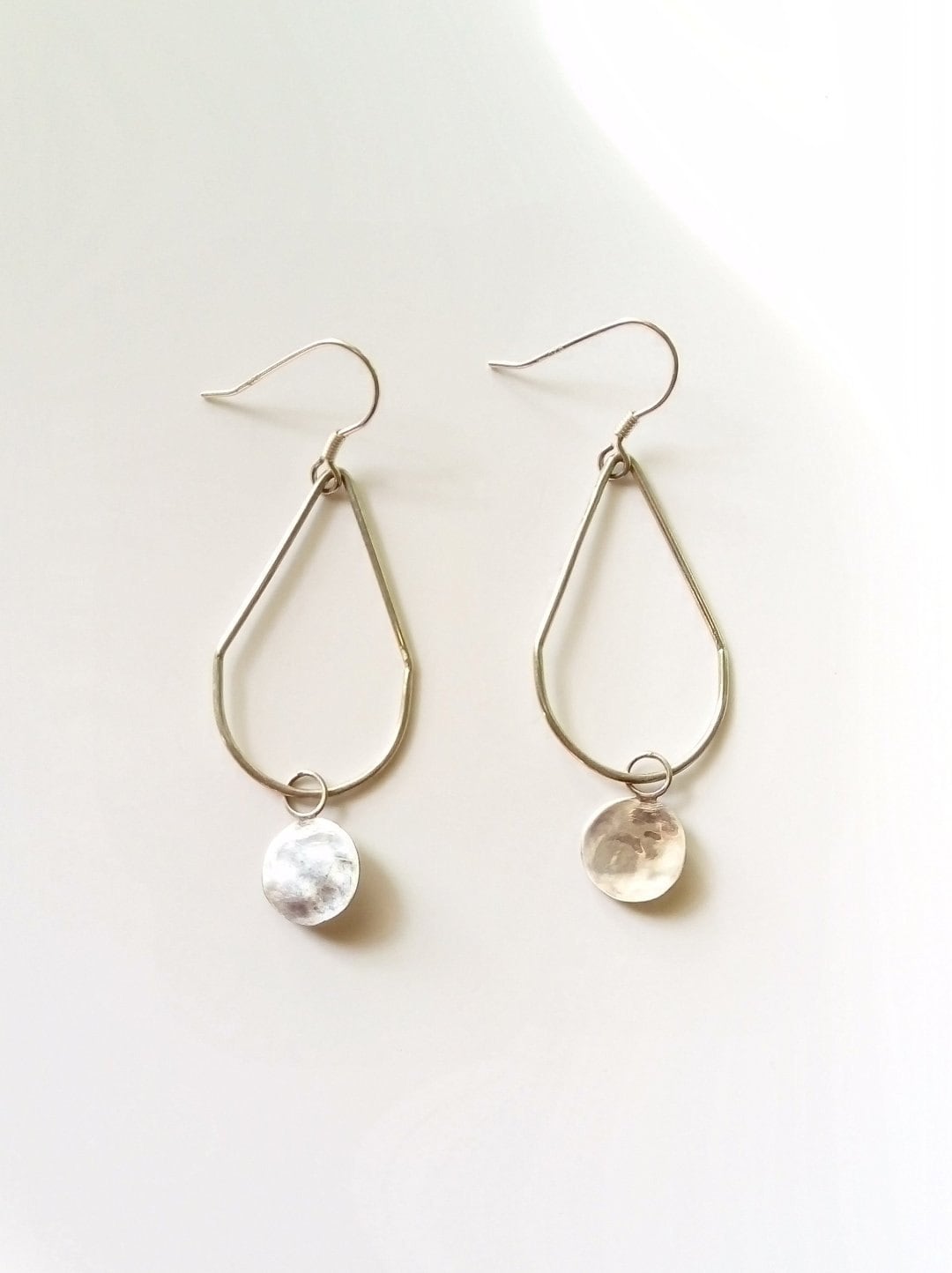 >
Wearable statement jewelry with a handmade feel is the focus of this subtly textured collection—perfect for the eclectic accessorizer who's all about embracing her authentic self. "In my completed jewelry pieces, I try to preserve the traces of the creative process," says designer Melissa. "In a way, my jewelry is about celebrating so-called imperfections."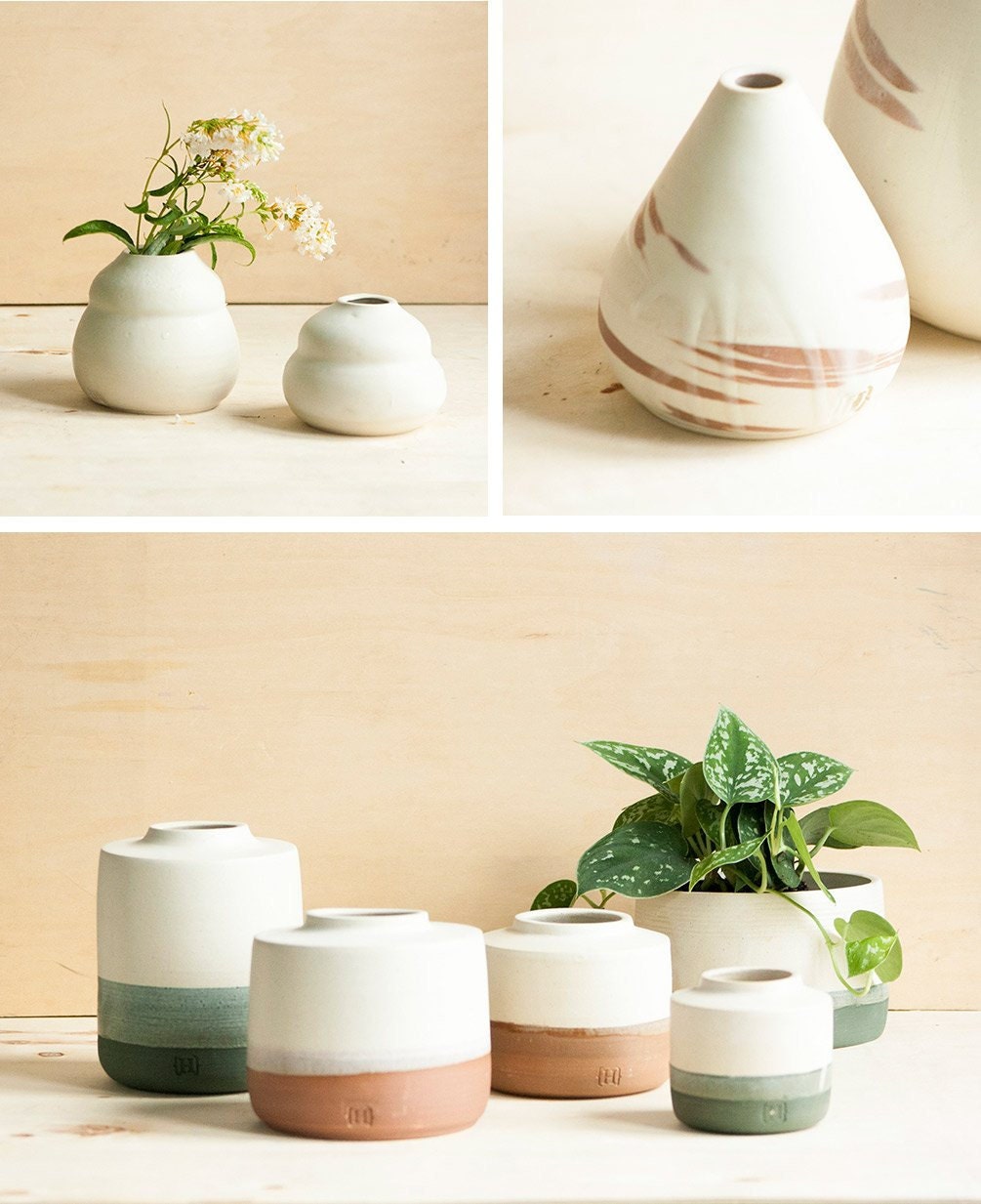 >
Simple shapes and neutral, earthy tones give Jordan Haughn's small-batch mugs, bowls and tumblers universal appeal, but plant moms in particular will be drawn to her hand-thrown vases, planters, and air plant holders.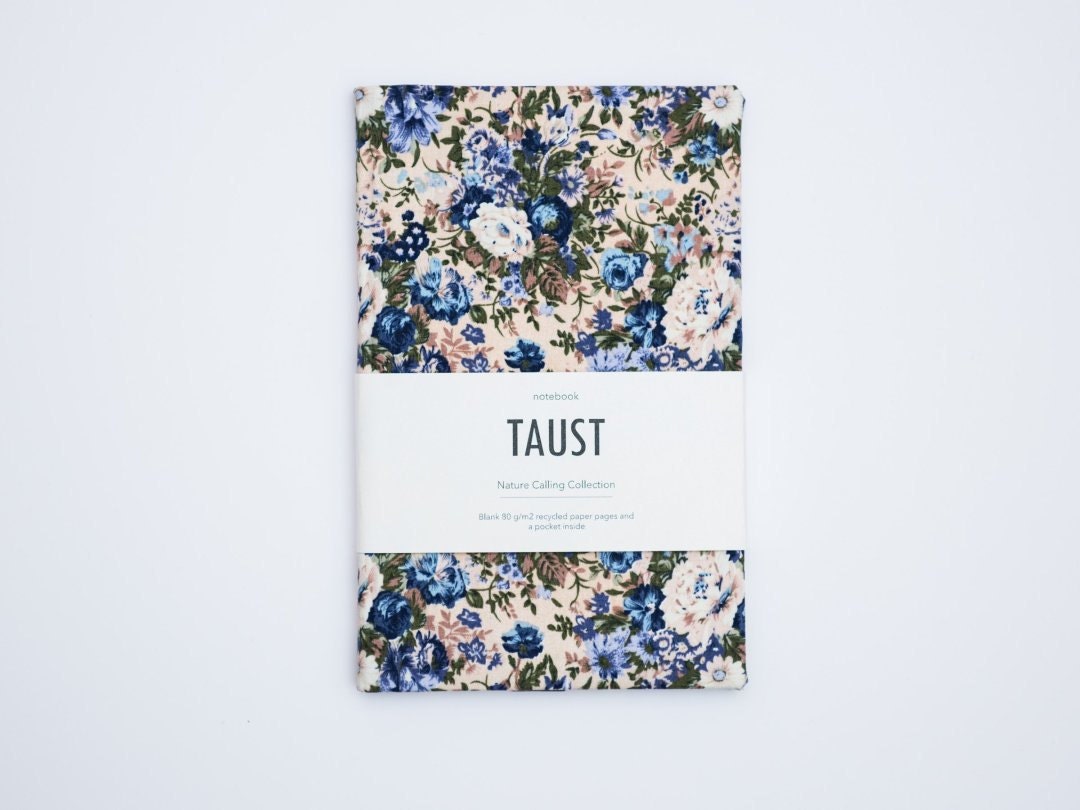 >
For the gal who's always scribbling down her next big plan (or loftiest daydream), consider one of Taust's eco-friendly notebooks—beautiful specimens of recycled paper bound by hand in vintage printed fabrics. Says Madara: "I love taking a bunch of used materials and turning them into something beautiful, something that inspires people to write, to reflect, to put down their phones and put their ideas on paper."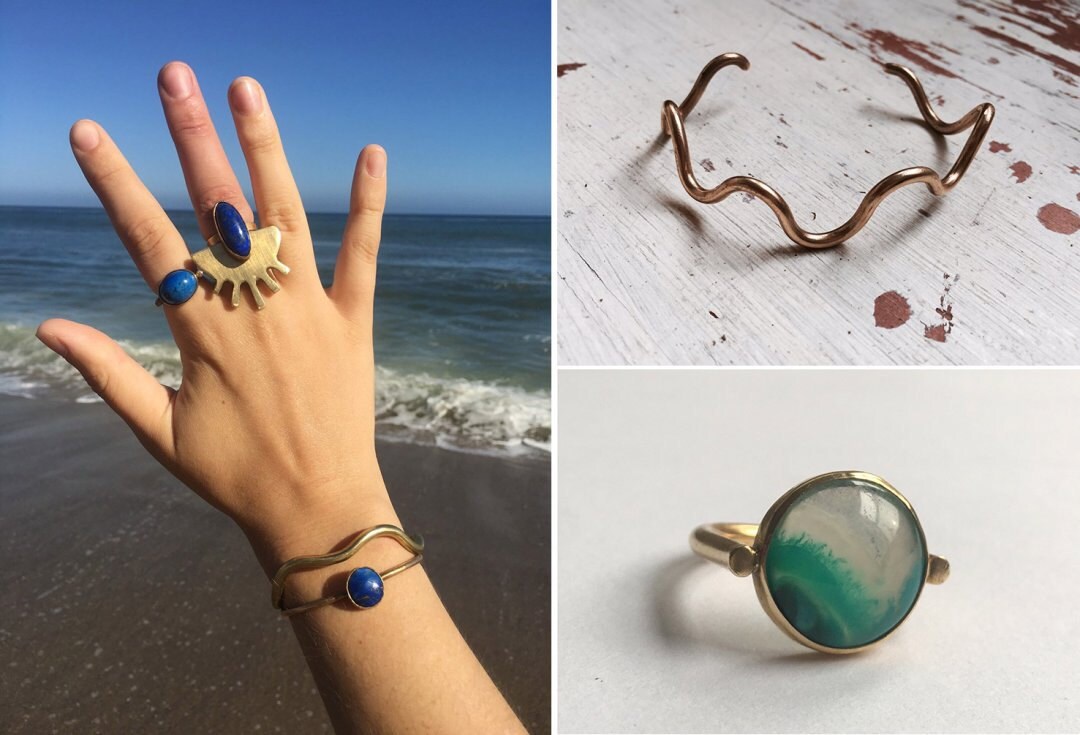 >
Boho babes and gemstone lovers alike will find something to adore in California-based jewelry designer Ana Rix's timeless collection, which is currently informed by age-old shapes and marine themes. "I'm inspired by ancient jewelry—simple and rustic, yet eye-catching and expensive-looking, like long-lost treasure," Ana says.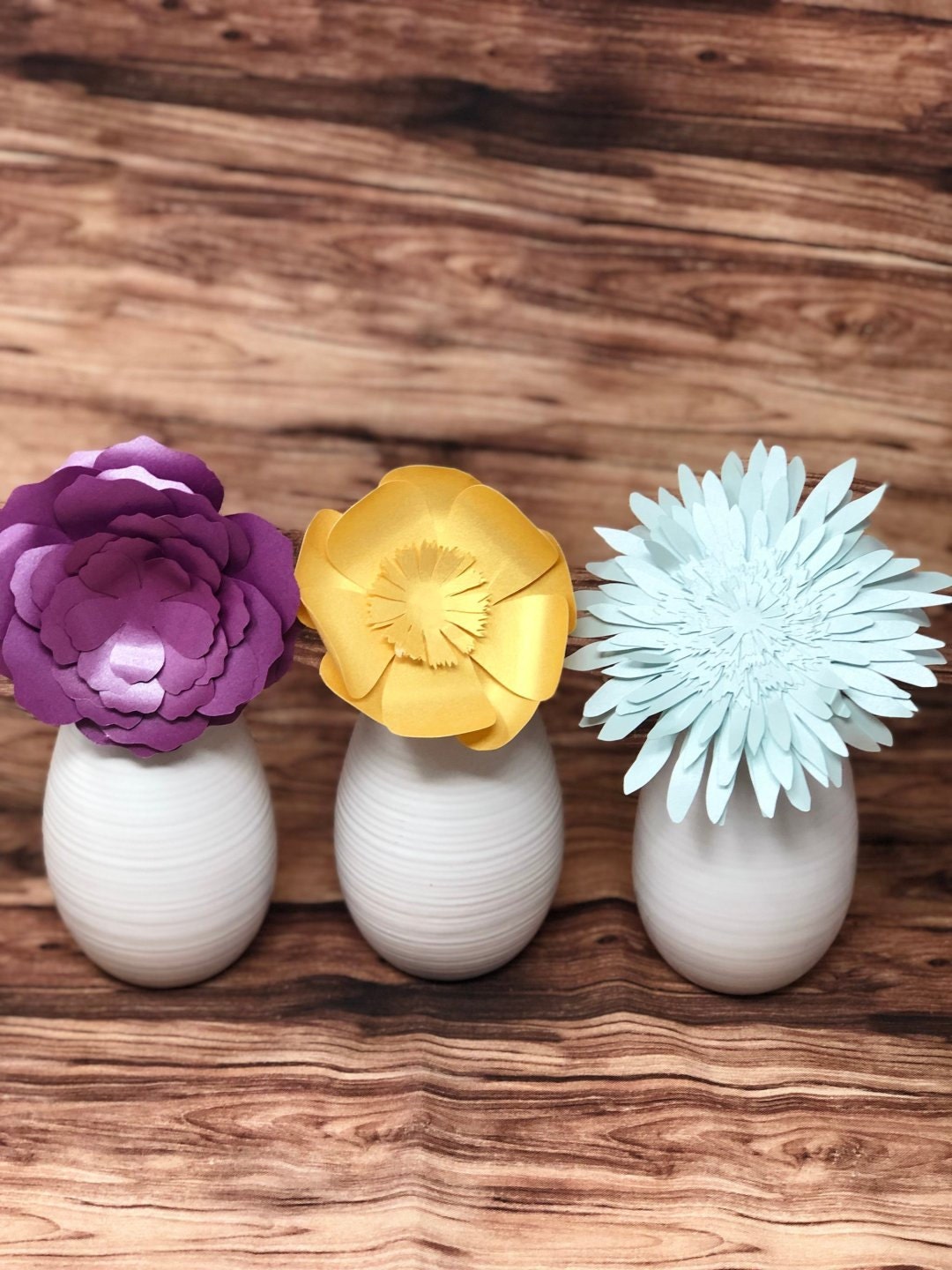 >
Dahlia, ranunculus, anemone, mum: Whatever flower makes her swoon, there's likely a pretty paper version available from the faux-floral whiz behind Parker and Peony. (You can even commission a custom bloom cut from pages printed with the poem, song lyrics, or special message that's most meaningful to you two.)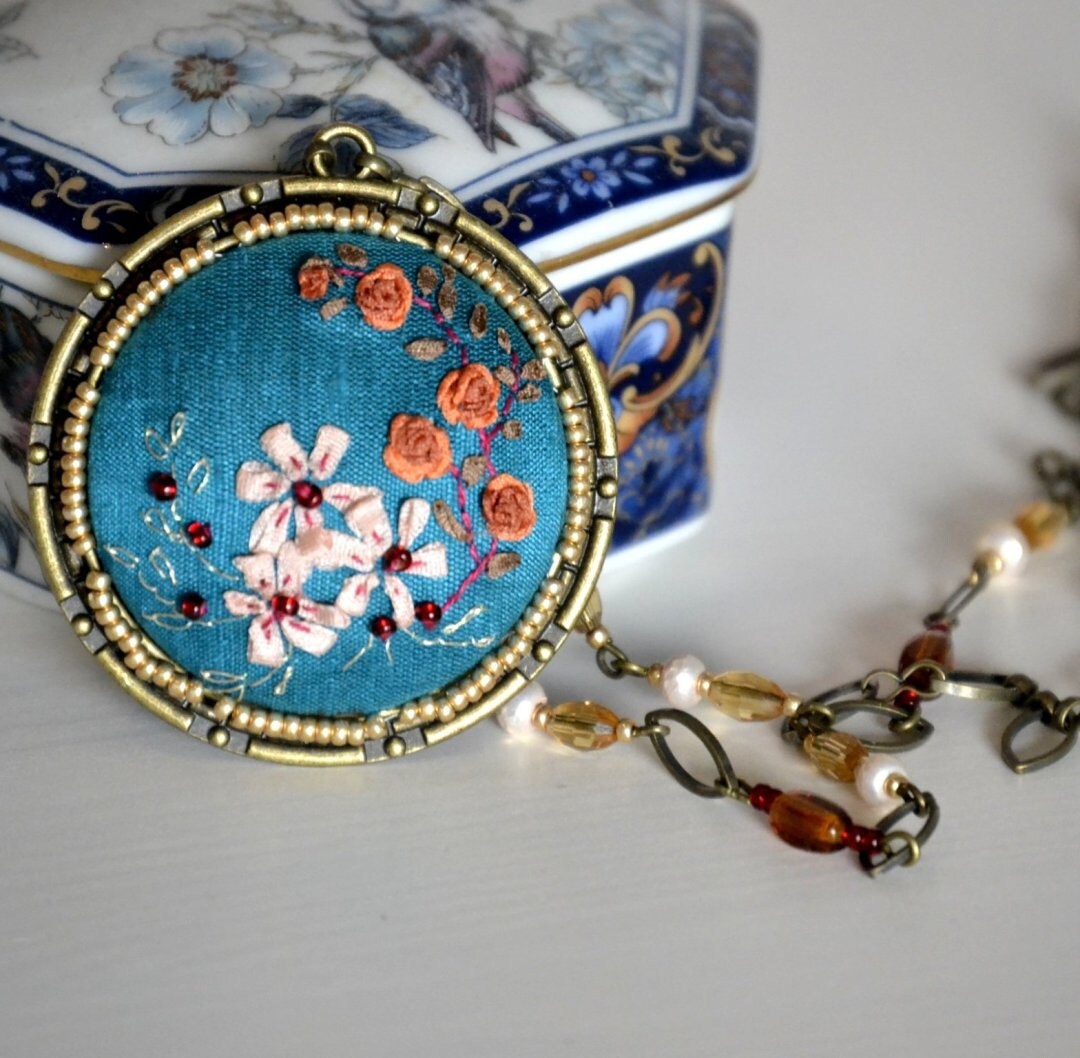 >
Fun fact: Garden designer-turned-jewelry maker Tanya produced her first embroidered piece as a gift for her own mother, and ever since she's been enamored with the form. The Finnish maker thinks of her carefully embellished pendants and pins as "pretty much like real gardens in miniature"—only these sprout from silk ribbon, vintage velvet, and tiny glass Japanese beads rather than soil.