From recycled silver signet rings to dainty birth flower necklaces, this season's standout styles are packed with personal details.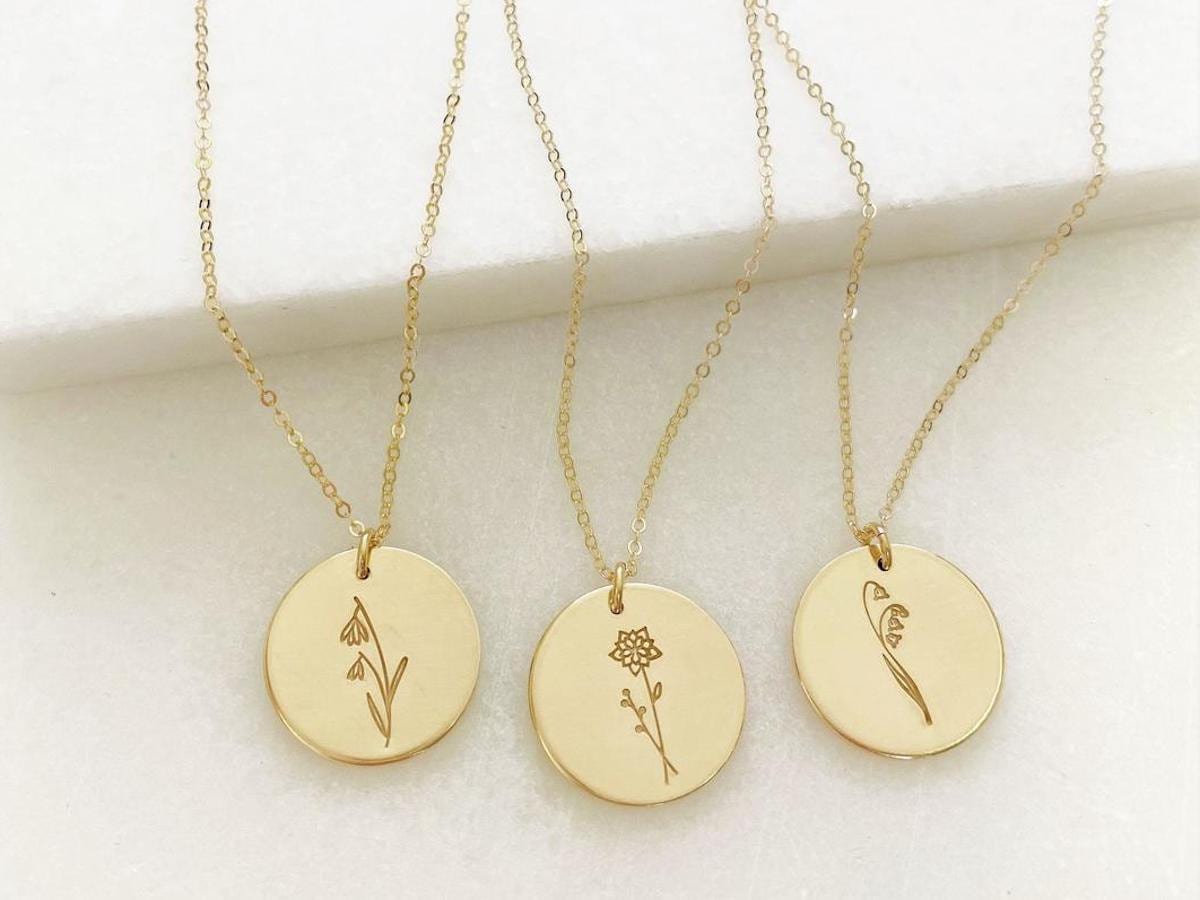 In 2020 we're being extra intentional about how we accessorize our lives—right down to our stud earrings. And when it comes to selecting some special new gems for your jewelry box, the latest crop of popular designs are proof that you can be purposeful about what you wear and still embrace your playful side. "This season, it's all about enhancing your outfit with a few fun pieces that showcase your personality in a meaningful way," explains Etsy Trend Expert Dayna Isom Johnson. Whether you're drawn to the eco-conscious inspiration behind a recycled silver signet ring, the sweet symbolism of a necklace engraved with your birth flower, or the youthful sparkle of a belly button ring, this spring's standout styles give you the chance to celebrate what matters to you most. Read on to discover the trends, then share in the comments which one speaks to you.
Birth flowers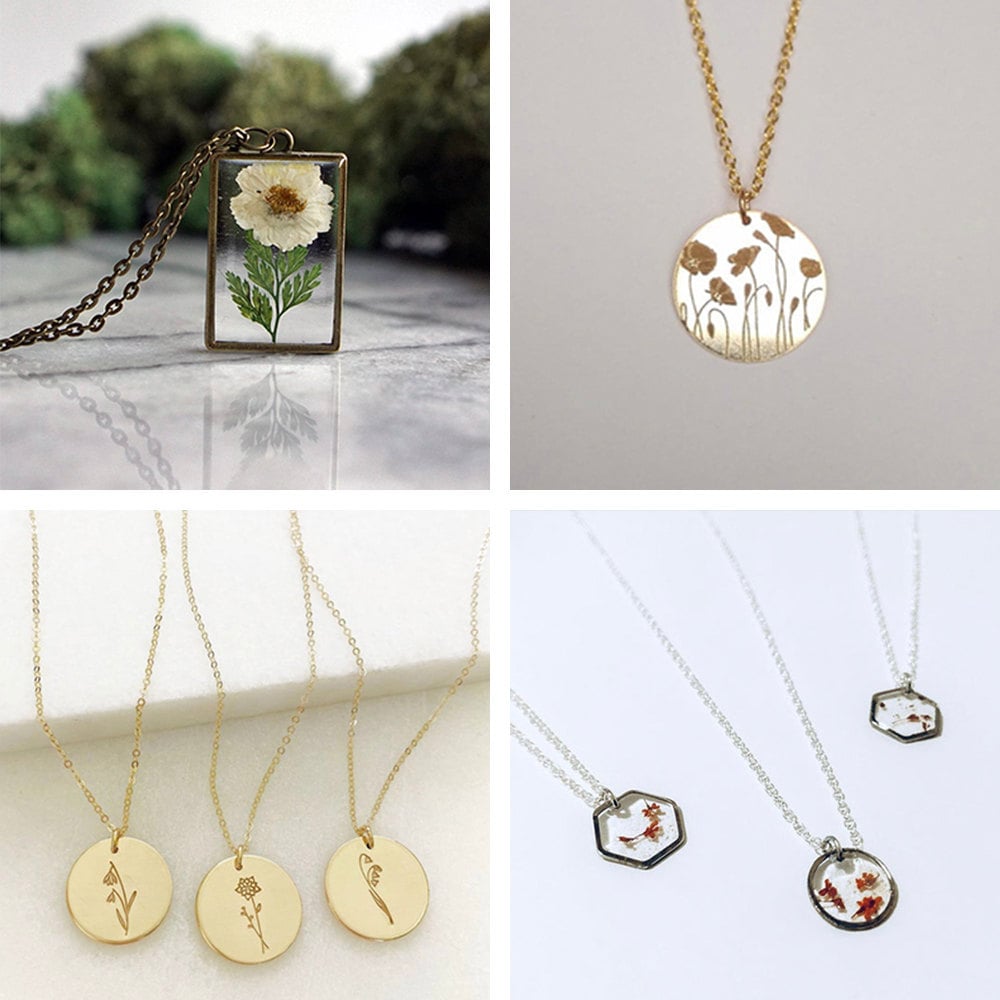 Do you know your birth flower? While most of us have our star signs and our birthstones down pat, the blooms associated with the month we were born are also said to reveal something unique about our personalities. Coming up this spring: sunny daffodils for March, tender sweet peas for April, and peaceful lilies for May. "Wearing birth flower jewelry makes me feel like I'm carrying a special birthday bouquet every day of the year," Dayna says. From delicate line drawings etched onto golden discs to resin pendants preserving dried petals, charms featuring these fashionable florals are a sweet and personal reminder of our connection to the natural world.
Belly button rings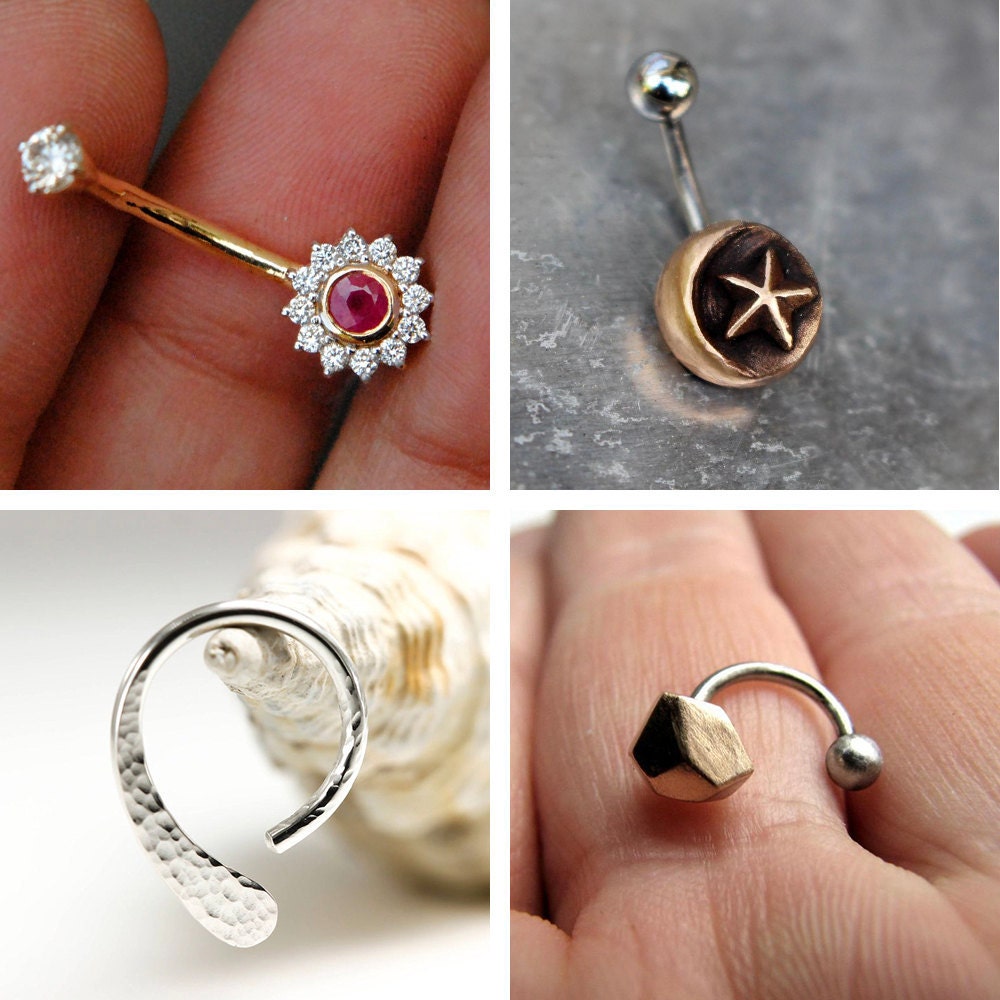 Calling all free spirits! The quintessential '90s accessory has gotten a modern makeover and we're the first to admit we're here for it. That's right: Belly jewels are officially back, and today's grown-up interpretations feature dainty, tasteful designs crafted from precious metals and in-laid with fine gemstones. Intrigued by the young-at-heart style but not sure about an actual piercing? "Try experimenting with a clip-on first," Dayna suggests. "It gives you all the cool vibes with none of the commitment—crop top and low-rise jeans optional."
Ear cuffs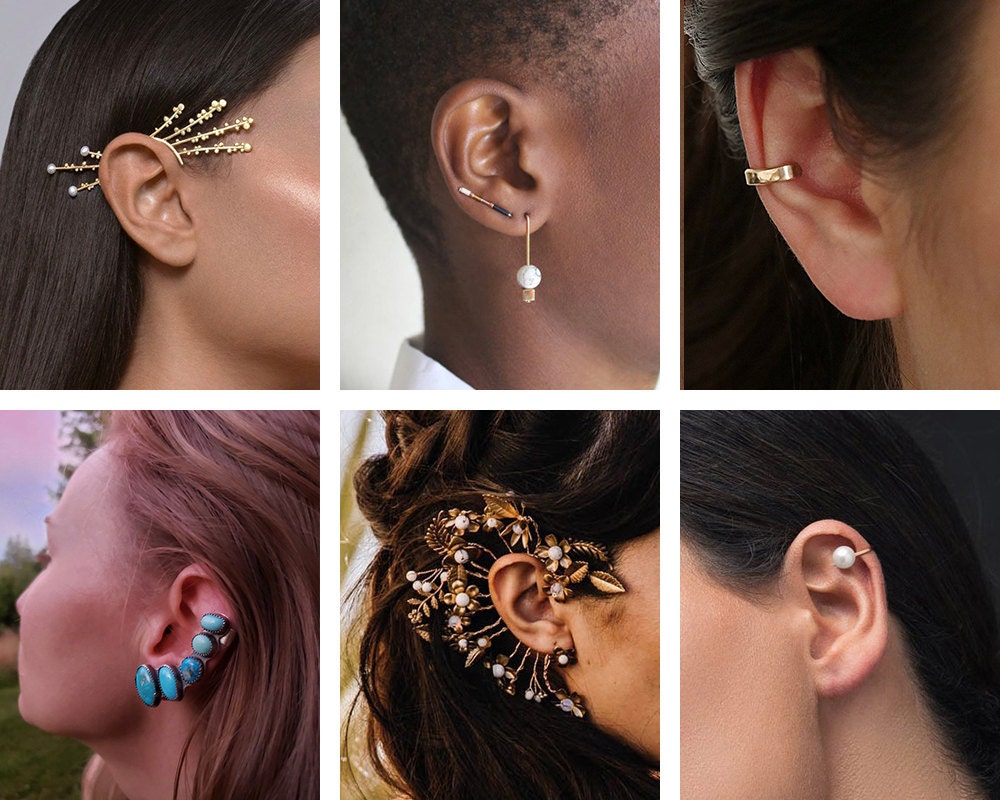 Designed to hug the curve of your ear cartilage—no piercing required!—ear cuffs extend beyond the humble lobe, with the boldest designs claiming major accessory real estate. "There's something undeniably edgy about this look, and there are so many creative ways to rock it according to your personal style," Dayna says. Start small and pair a minimalist gold cuff with your go-to hoops and studs to build your own curated ear stack, or make a dramatic impact with a sculptural piece that encircles the entire ear. "There's nothing more eye-catching than an ornate cuff adorned with florals and crystals," Dayna says.
Grandmillennial style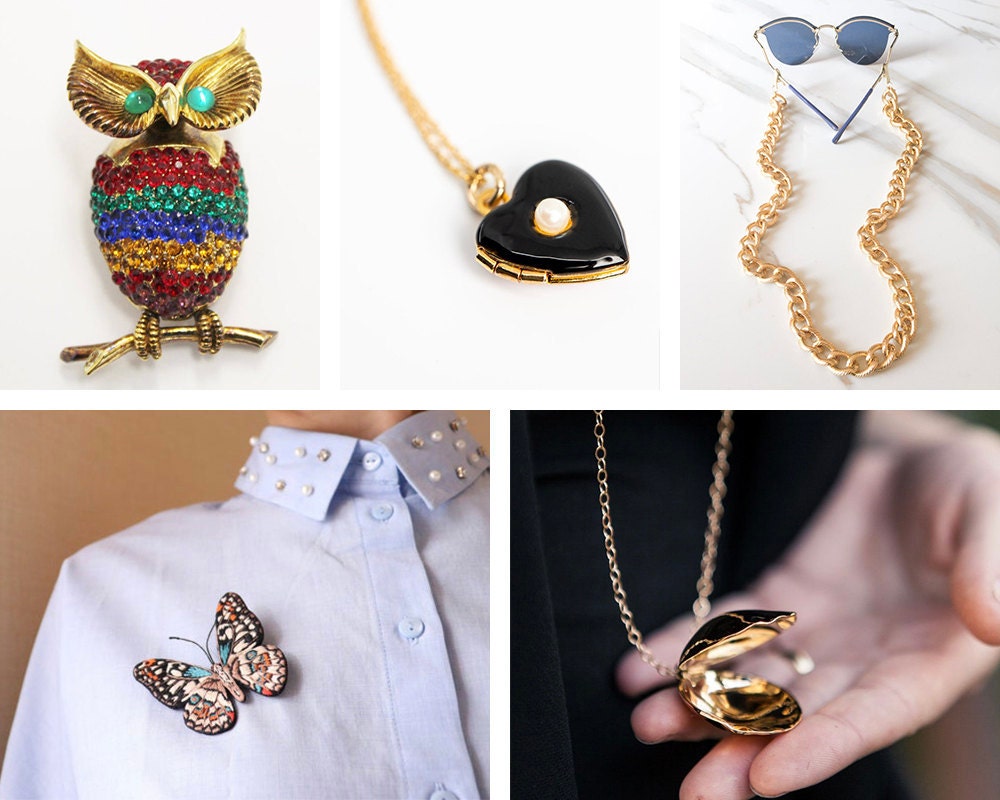 Also affectionately known as "granny chic," grandmillennial jewelry gives fresh life to the most beloved, over-the-top styles from grandma's closet. "We're talking vintage bedazzled brooches, chunky eyeglass chains, oversized clip-on earrings—all those familiar favorites," Dayna says. Whether you're perusing a seller's vintage collection or seeking out heirloom-inspired creations, Etsy offers endless possibilities to make most of this trend. "And thanks to the return of maximalism, you're free to mix colors, patterns, metals, and textures to your heart's content," Dayna says. Go all-out and layer finds from multiple decades over an oversized cardigan, or wink at the trend with a retro heart-shaped locket fitted with a sepia snapshot of your dearest Mimi.
Recycled metals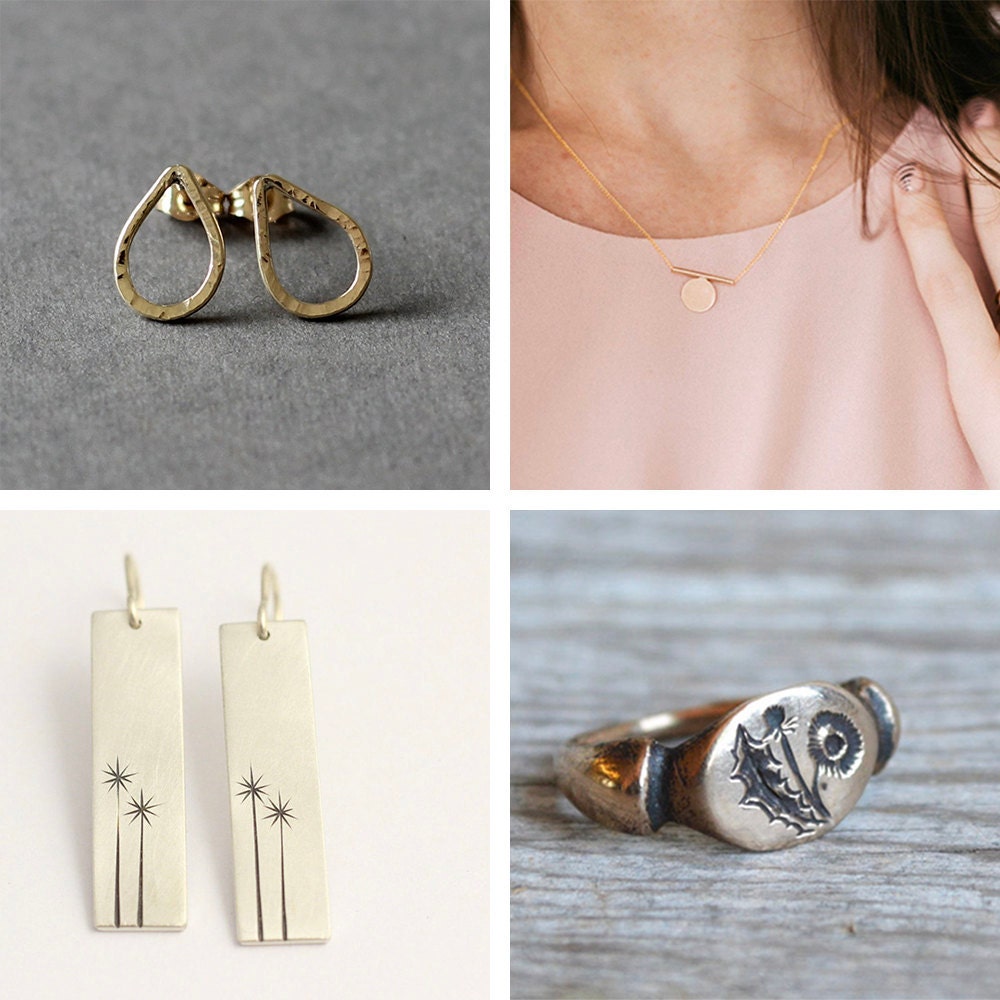 We've dubbed 2020 our "year of purpose," and as we shop sustainably for thoughtfully designed, lovingly crafted pieces, recycled gold and silver jewelry is topping our wishlists. "There are so many eco-minded sellers on Etsy who are aiming for greater transparency in the sourcing and making process," Dayna says. Build your own intentional collection with one small, impactful purchase at a time—beginning with a few elevated staples. Our current recycled recos? A textured pair of hammered gold teardrop studs and a silver signet ring with a beautiful botanical engraving.
Enamel accents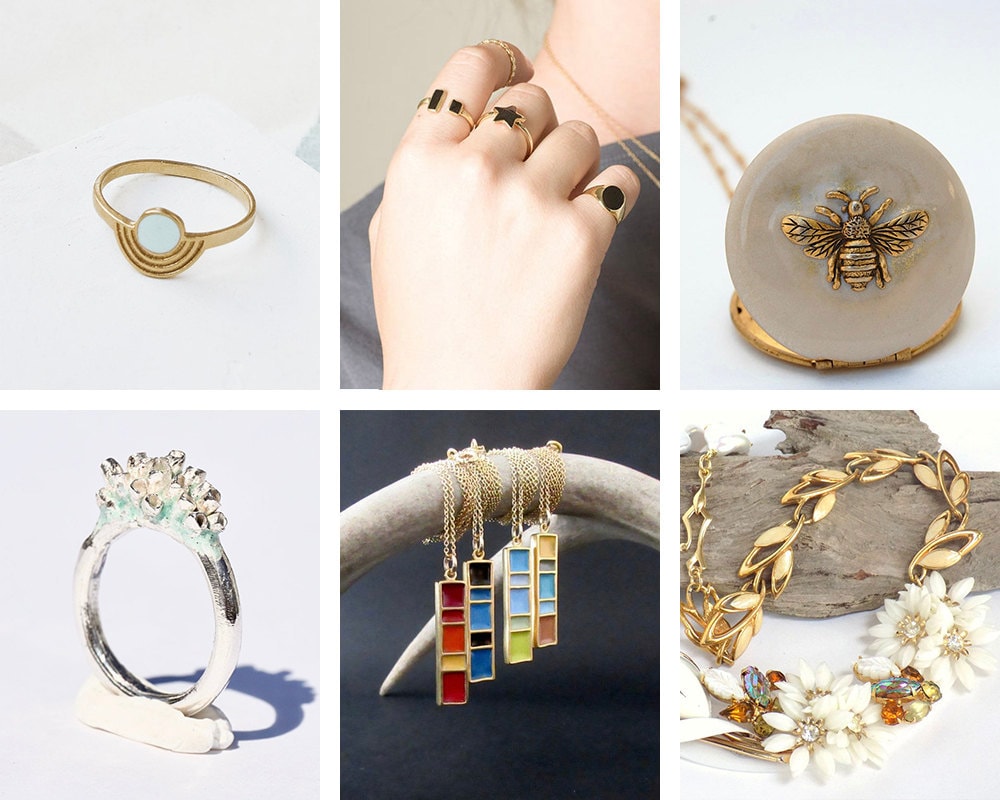 It's no wonder classic enamel jewelry is enjoying a major comeback moment: These glossy, lacquered pieces have a pretty, painterly quality that's always good for a mood-boost. "One of my favorite things about this timeless trend are all the innovative ways sellers are bringing it to life," Dayna says. From minimalist geometric stacking rings splashed with soft pastels to chunky color-blocked pendants in vibrant palettes, these decorative designs bring a little retro shine to any outfit. To level up the vintage vibes, try an enamel-coated, upcycled locket embellished with a brass bumblebee or a floral bib necklace fashioned from repurposed brooches and rhinestone-encrusted costume jewelry.
Beaded earrings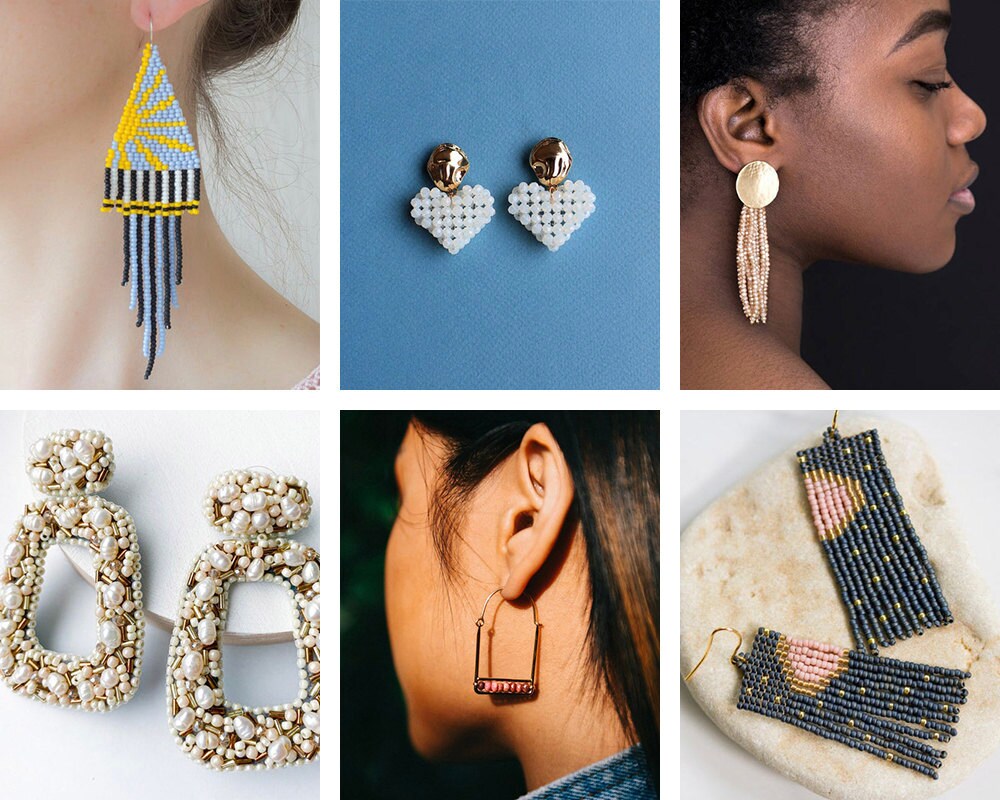 "I'm calling it now: Beaded earrings are going to be the 'it' accessory this spring," Dayna says—and it's easy to see why. Available in a colorful parade of face-framing styles, these intricate works of art offer something for minimalists and maximalists alike. Tiny beaded cluster earrings add dimension and texture to a simple stud, while oversized geometric danglers make the act of wearing earrings feel like a celebration in and of itself. "If you ask me, no occasion is too ordinary to warrant adding some party-worthy pizzazz to your ears," Dayna says. In fact, we recommend pairing your brightest shoulder dusters with your coziest yoga pants and settling in on the couch to watch TV in style—just because you can.
Feminine forms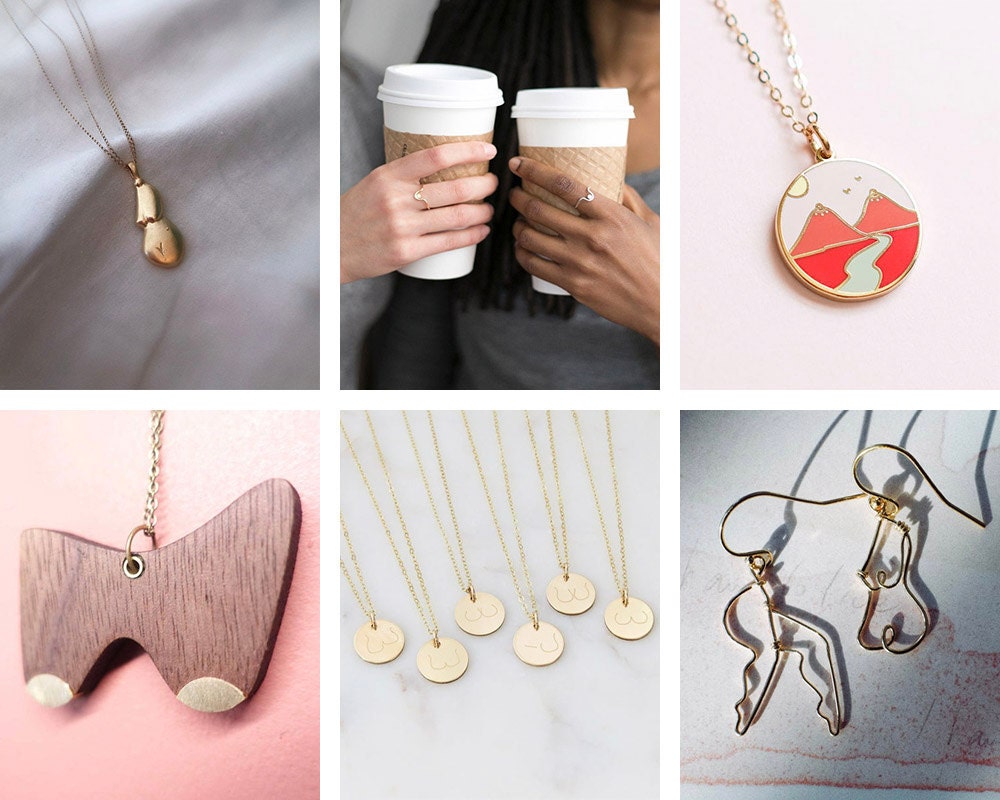 What better way to make a sophisticated statement this Women's History Month—and every month—than with ornate jewelry inspired by the female form? "Our sisters around the world are proudly embracing this trend, which is all about self-love and women's empowerment," Dayna says. Keep it subtle and gift your closest gal pal an abstract "breast friend" ring, or go full-figured and don a set of cleverly shaped wire earrings that celebrate every curve. "Women are beautiful, brilliant, strong, creative, the list goes on. By wearing these pieces, we're showing the world—and reminding ourselves—that we love who we are."