by Jackie Buddie
Learn more about Etsy's new initiative to offset carbon emissions from shipping, and discover how sellers are playing their part, too.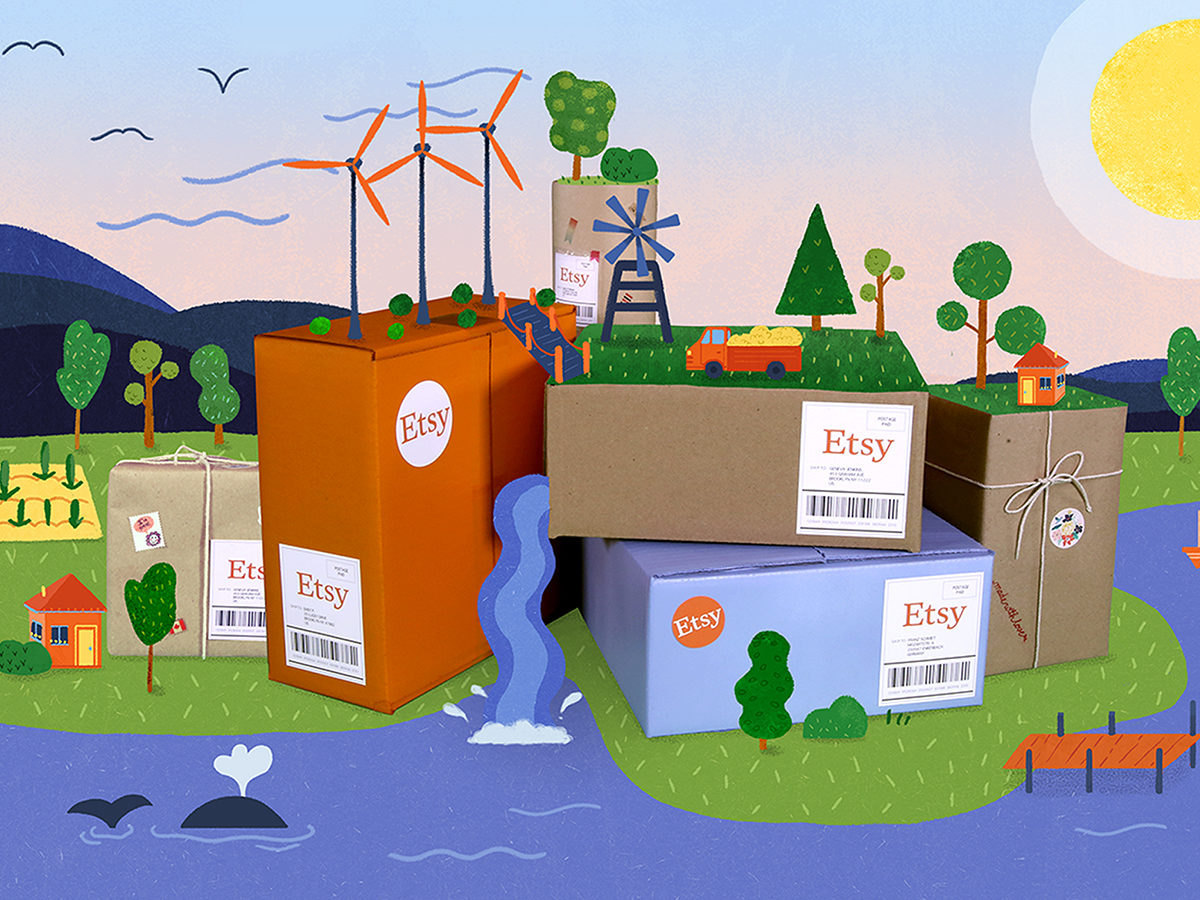 These days, when all it takes are a few clicks and—like magic—the
handcrafted bamboo lamp
of your dreams arrives on your doorstep, it can be easy to forget that quick, convenient delivery has a real effect our planet. As sellers ship their handmade and vintage treasures off to happy new homes around the world, Etsy has both the power and the responsibility to help mitigate the environmental impact, which is why earlier today,
we announced
that 
Etsy is becoming the first major online shopping destination to offset 100% of carbon emissions generated by shipping.
Now, every time you receive a package from Etsy, we balance out the carbon emissions by investing in emissions reduction projects that keep our Earth beautiful, clean, and green—which means you can feel extra-good about every special delivery.
Learn how carbon-offset shipping delivers a world of good
No matter what you buy—whether it's a
perfectly personalized piece of jewelry
or a
one-of-a-kind wall hanging
, a
luxe leather handbag
or a
just-because gift
—the offset will be automatically applied, with no action needed on your part. But if you're keen to shop
even more
green, opportunities abound thanks to our passionate community of sellers, many of whom have made earth-friendly practices part of their business plans from the very start.
Read on to discover a few of their inspiring stories, and come back to the blog each month as we celebrate more eco-minded shops in our new Sustainability Spotlight series.
Disconcerted by the amount of waste generated at her former fashion-industry gig, Brooklyn-based designer Linda Wong resolved to be more intentional when creating
Canopy Verde
, her tightly curated line of colorful carryalls, sticking to minimal, time-tested styles crafted from PVC-free vegan leather and GOTS-certified organic cotton. "I don't make anything flashy, trendy, or disposable," says Linda, "and I try to generate as little waste as possible in the design and prototype process by reusing materials that would have otherwise ended up in a landfill."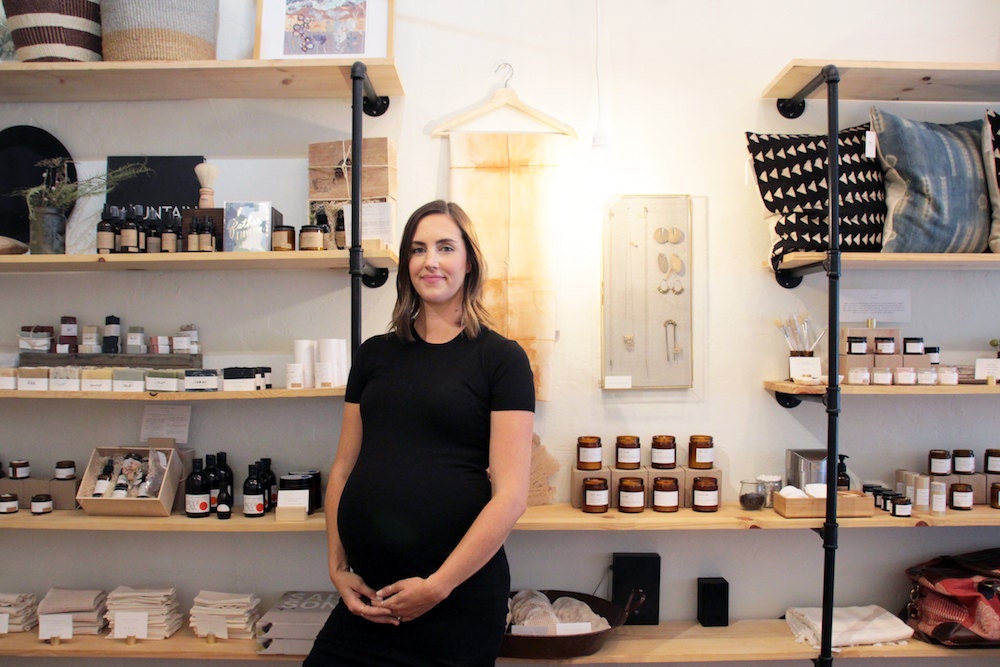 As with so many new moms, it was the birth of her first child that compelled
Among the Flowers
founder Megan Taber to purge potentially harmful chemicals from her home and launch her own organic, small-batch skincare line. "I wanted to purify our lives and create a truly safe place for my children," Megan recalls. Realizing that most "natural" products still contained at least one preservative or chemical fragrance, she vowed to create a 100% organic range of hand-poured soaps, body butters, oils, and mists exclusively using home-grown flowers and herbs harvested from her California homestead.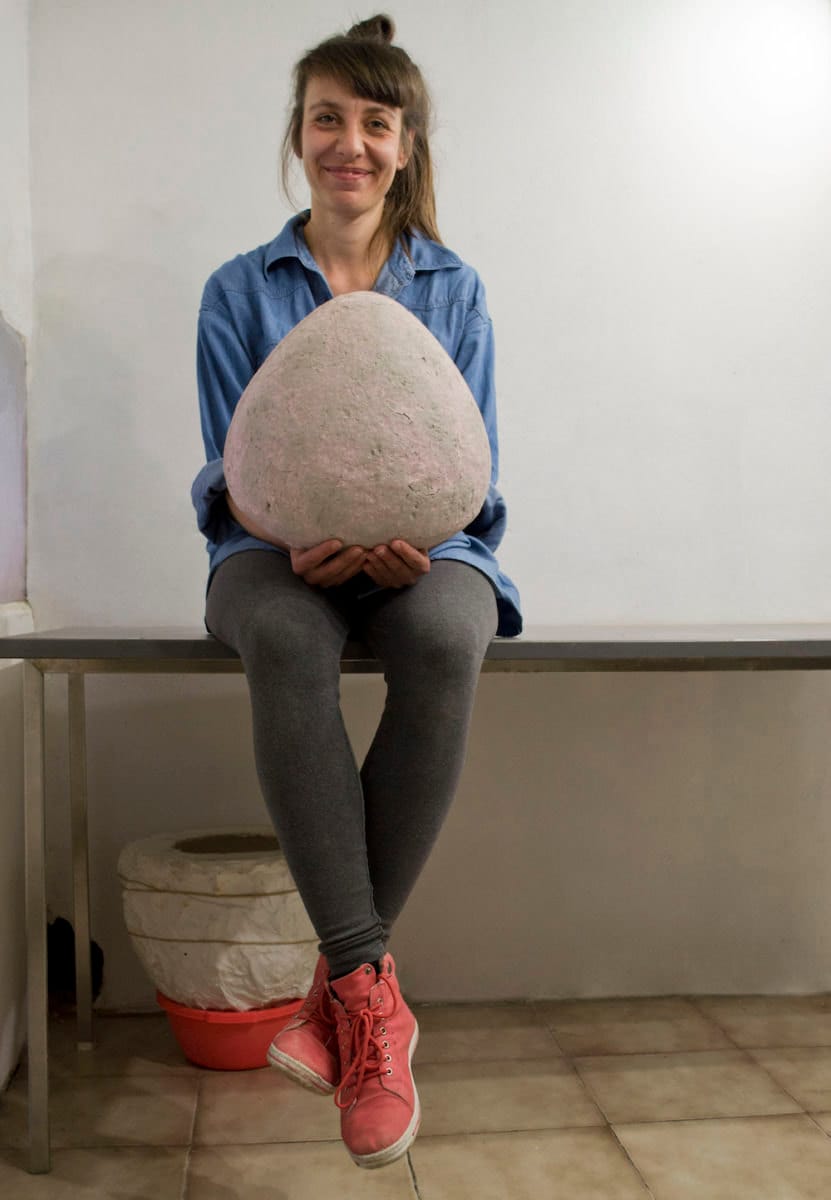 Each eye-catching, organically shaped orb lamp and pendant light from Barcelona-based artist Maria Fiter has an unlikely origin story: They all began as newspapers. "It's great when you can reuse things that already exist and give them a second life," says the paper maché artist behind
Crea-Re Design
. Maria also repurposes wood cutoffs to form the bases for her lamps, which she finishes with a natural beeswax. To complete the metamorphosis? Just add an energy-efficient LED light bulb.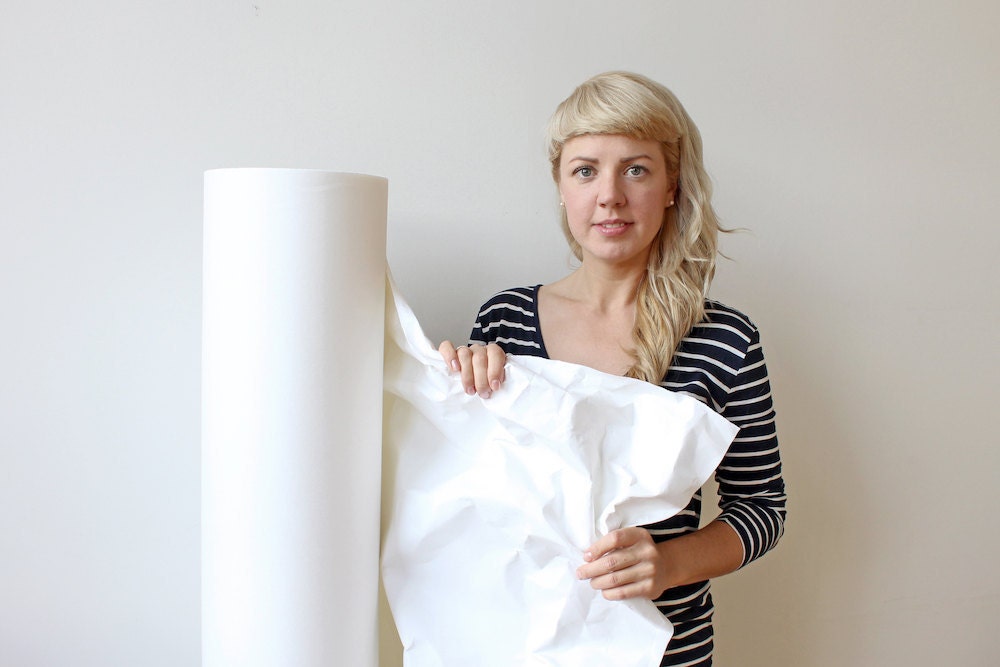 For lifelong environmentalist Mairita Jonikane, discovering the durability of renewable Kraft-Tex paper—which can be washed, reused, and eventually recycled—sparked an idea for a versatile, eco-friendly alternative to disposable plastic bags and bins. "I wanted to create something that comes from nature and returns to nature," explains the Latvia-based owner of
Warm Grey Company
, who hand-stitches cellulose-fiber paper into storage pots and reusable bags, then paints, prints, and dip-dyes them for a luxe, contemporary finish. The result? Multi-functional vessels that make home organization easy-breezy—and sustainability stylish.