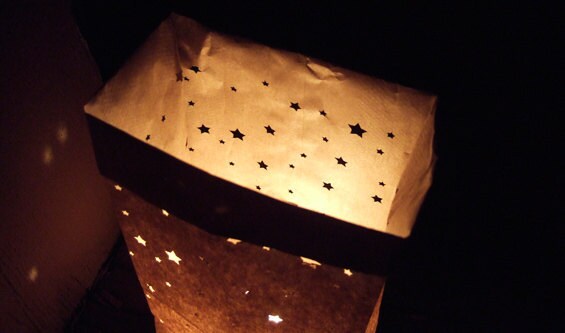 In early April of 2005, I sat in an orange chair facing an open window. It was nighttime and the lights were off. I was back in Brooklyn after a brief residence in Paris, and I was about to sketch the initial ideas that would become Etsy. Working with three friends – Chris, Haim and Jared – Etsy went from these ideas to a site live on the Web in about two months.
Now, thirty-three months later, Etsy is a company with fifty employees, a community with over 650,000 members, and a marketplace with over 120,000 sellers in 127 different countries.
We launched in June of 2005, which means we're right in the middle of our first five years. Where are we headed? What do we need to get there?
Etsy: The Big Idea
The simplest way for me to show what Etsy is all about is to read you Swimmy, a book by Leo Leonni.

So our vision is to be the eye — to be a kind of organizing principle. We do not want Etsy itself to be a big tuna fish. Those tuna are the big companies that all us small businesses are teaming up against.
Those big companies are holdovers from the days before the Web existed. And any company that is being run the same way now as it was before the Web came about is due for some massive restructuring or deflation.
Etsy is a company born on the Web, literally. I see the company itself as a handmade project, and we'll continue to build it this way. There's much more to do, and we're up for the challenge. But we need more than people to get there.

A New Investment
I am proud to announce to everyone that we have just accepted a $27 million investment. The funding comes in part from two existing Etsy investors, Union Square Ventures and Hubert Burda Media, and from an important new investor: Jim Breyer at Accel Partners.
What does this mean? Who's Jim? Why do we need an investment? How will we use the funds? I'll answer all of these in order, and then paint a clear picture of where Etsy is headed.
What does this investment mean?
This means that we now have the resources to extend Etsy's reach in this world, to enable so many more people to make a living making things. We want Etsy to exist for hundreds of years. Our goal is for Etsy to be an independent, publicly traded company, focused on all things handmade.
Throughout Etsy's growth, we have been very careful when raising money. We run the company as a democracy, meaning no one party has the power to act unilaterally. This new investment preserves these values, and adds to what we can do.
Who's Jim?

Jim Breyer of Accel Partners is one of the "elder wisemen" of the investing world. Except he's not that old. He's an outstanding investor who has many times shown he can see into the heart of matters, finding and supporting businesses that tap into underlying and disruptive change for the common good. He spotted Facebook early on, and now he's joining up with Etsy.
But more important than his experience and his connections, Jim is candid. As he joins our Board of Directors alongside Caterina Fake of flickr and Fred Wilson of Union Square Ventures, Jim is in a position to help steer the company, and to tell us when we're off course.
I asked Jim for a quote to include in this article, and here's what he had to say:
"Etsy is a company with a clarity of mission that can truly have a long term impact on the way this world works. Rob himself is patient but intense, challenges conventional wisdom, and has an infectious enthusiasm and spirit."
(I'm not so sure about the patient part but I've certainly been learning in that department.)
Jim currently sits on the Board of several other companies you might know something about: Facebook, Marvel Entertainment and Walmart. Walmart?! That's right. Accel Partners was an investor in walmart.com, the e-commerce arm of the retail giant. Apart from Jim's insight gained from this role, there's no connection between Etsy and Walmart.

Why do we need an investment?
Etsy is almost break-even, meaning our revenue pays all our bills, including the salaries and benefits of our fifty employees. This is a huge milestone for us! But when we look at the near future, it's not enough. Here are some specific reasons why:
Given our current rate of growth — with how many images we store and how much traffic we serve — we estimate that we'll need to spend $5 million on hardware and hosting in the next two years. This is not only to keep up with what we have now, but to support new features and expansion.
Right now, Etsy only supports the US Dollar and the English language. We want to support many other currencies and languages, but to do so requires significant resources: from people to translate the site as it exists now, to providing customer support in new languages.
The checkout experience on Etsy is not ideal. Every buyer has to pay every seller individually when checking out. Based on our own tests, and based on a lot of unsolicited feedback, this is a major hurdle to increasing sales. People shopping on Etsy expect an experience comparable to other leading ecommerce sites like Amazon.com. We aim to build an in-house payment system, and to do this properly requires a significant amount of capital investment.
In the same vein as the previous point, people searching for items on Etsy expect search to be comparable to Google. This is quite a lofty goal, but we're up for the challenge. Our new investment will help us achieve this.
Etsy is a platform on top of which tens of thousands of other people run their own businesses. We have a huge responsibility to keep our service humming and improve it based on community feedback. In order to do this, first of all we need to stick around. While it's nice to know that we can cover our own operational costs, I never want to make the excuse that we can't succeed because we lack funds to buy servers, cover a bandwidth bill, provide a warm office for our employees and so on. In other words, we need a bit of a cushion in order to provide the best service we can, confident that we can spend a bit more when need be.
We need to be able to make it through any hard times that hit the economy. We believe that the current economy, favoring megacorporations and supersizes, is unstable. People who make a living making things, especially those we have on Etsy, will play a key role in revitalizing and stabilizing the world.
The services Etsy provides, from customer support to shopping tools, need to grow and improve. We want to offer superb customer service, including live phone support; we want to provide our sellers with detailed stats on their shop. We can do these, but they require more resources than we currently have.
It is immensely important to me that all Etsy workers are paid a good salary, provided with full benefits (medical, dental, vision) by the company. Many companies, far too many companies, underpay their employees, don't make workers employees at all ("permalancers" and "permatemp" are the new words for this), and provide few if any benefits. (We also know that many of the sellers on Etsy lack access to such benefits as health insurance, and we want to work to change this.)
If we can all team up, the way Swimmy did with all his other little fishes, we can establish our clout and credibility collectively in the upcoming years so that we can provide access to resources to our own community.
Forward Looking
Etsy is a young company: we're not yet three years old, the majority of our employees are under 35 years of age, and we have an exuberance that knows no age. We have certainly had our fair share of what I call "conducting our education in public," and this is something I am proud of.
Throughout the myriad challenges since we launched the website, we have worked day and night to see things through. We're in this for the long haul. We believe that the world cannot keep consuming the way it does now, and that buying handmade is part of the solution.
As Etsy grows, the responsibilities we have to our sellers also grow. It is humbling to know that people's incomes depend on a service we provide, and inspiring to watch more and more people make a living from their Etsy shops.
The second half of our first five years will be a thrill. I am enthralled by the possibilities of what we can accomplish, and we will work unceasingly to make things happen.
I hope we'll see our world take several huge steps in the right direction, and that we'll all not only take these steps together, but lead the way.
love,
Rob

P.S. I have been hugely inspired by two books: Deep Economy by Bill McKibben, and Banker to the Poor by Muhamamd Yunus. I'm going to restart the Etsy Book club so we can all read these (and many other) books together, and share our thoughts.
P.P.S. I'm planning another Town Hall, so please think up any questions and post them in the comments. I'll gladly answer them during the online meetup.