by Sharon Steel
Reinvigorate your wardrobe with this collection of jewelry must-haves.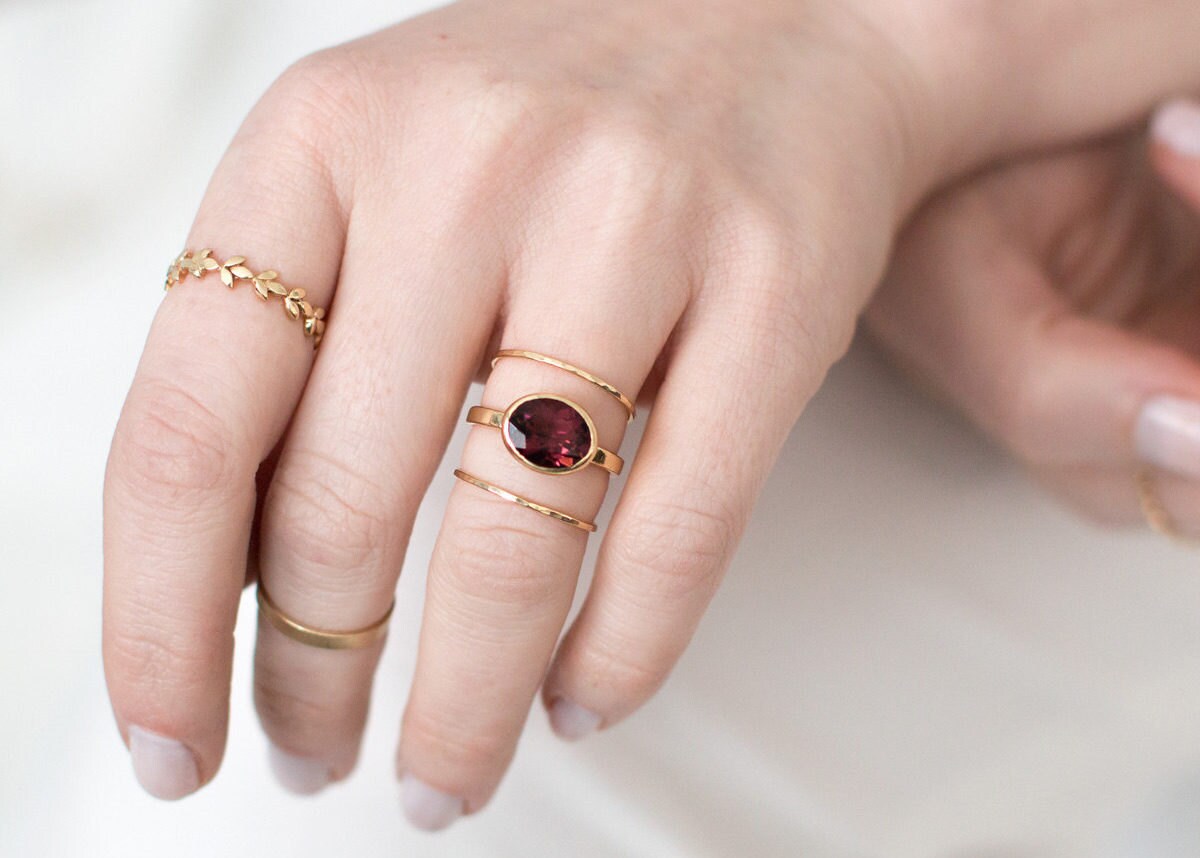 Thanks to the current resurgence of the 
capsule wardrobe
, we've entered an era of modern, less-is-more dressing. Originally conceived in the 1970s, a capsule wardrobe is composed of a limited number of high-quality basics that can be updated with seasonal items for optimal mix-and-match-ability. Donna Karan popularized the idea in 1985 with her
Seven Easy Pieces collection
, and thirty years later, the capsule wardrobe has taken on a new meaning for those who would counter the insatiability of fast fashion with an aesthetic of austerity. Just as a capsule wardrobe solves the problem of having a closet full of clothes but "nothing to wear," a
capsule jewelry collection
applies a practical, pared-down ethos to accessorizing. If you're frustrated by a jewelry box full of lovely pieces that only complement a couple of outfits each, or perhaps you're starting from scratch and overwhelmed by the shopping options, our short list of essentials will simplify the selection process — no matter your personal style.
Here's what you need:
A Bold Ring
Half Circle Lapis Lazuli Ring by Yukabyguliz, $90
There's something altogether powerful about an 
expressive gemstone ring
: It can take you from day to night and make every handshake, gesture, and happy-hour cocktail clink that much more memorable. A single dazzling bauble can also elevate your 
latest nail art
 (...or compensate when you're between manicures).
A Monogrammed Bracelet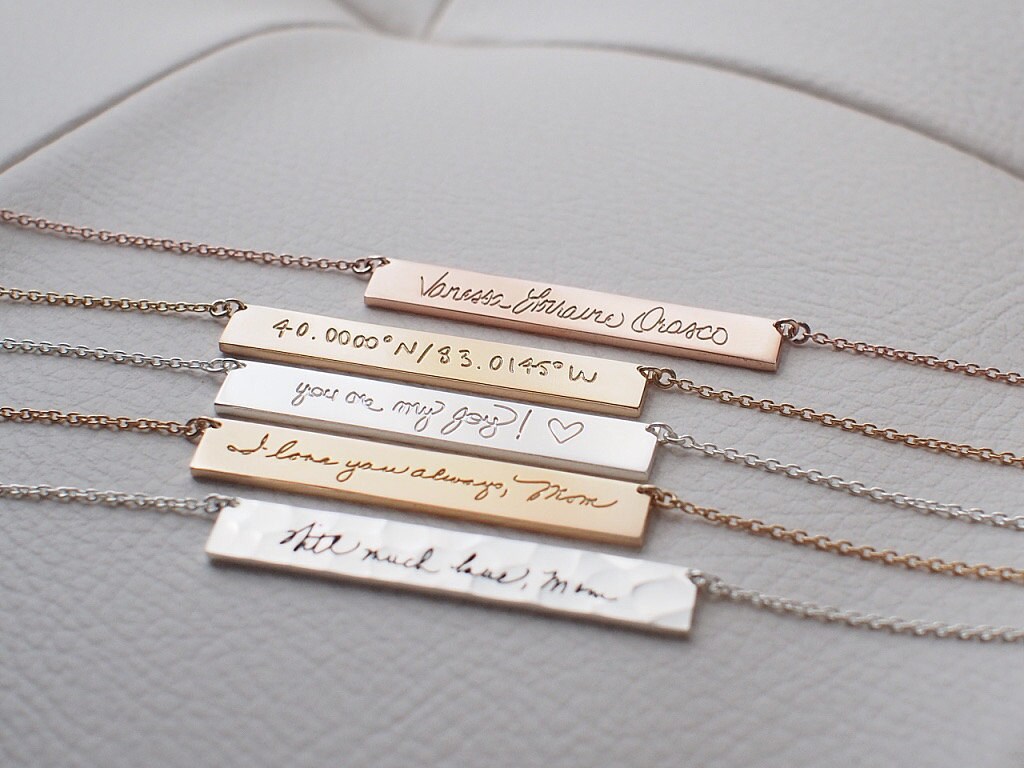 Personalized jewelry
 lives at the intersection of sentimental and chic. An 
engraved bar bracelet
is the piece to reach for when you want to keep things simple, subtle, and utterly true to you.
A Minimalist Necklace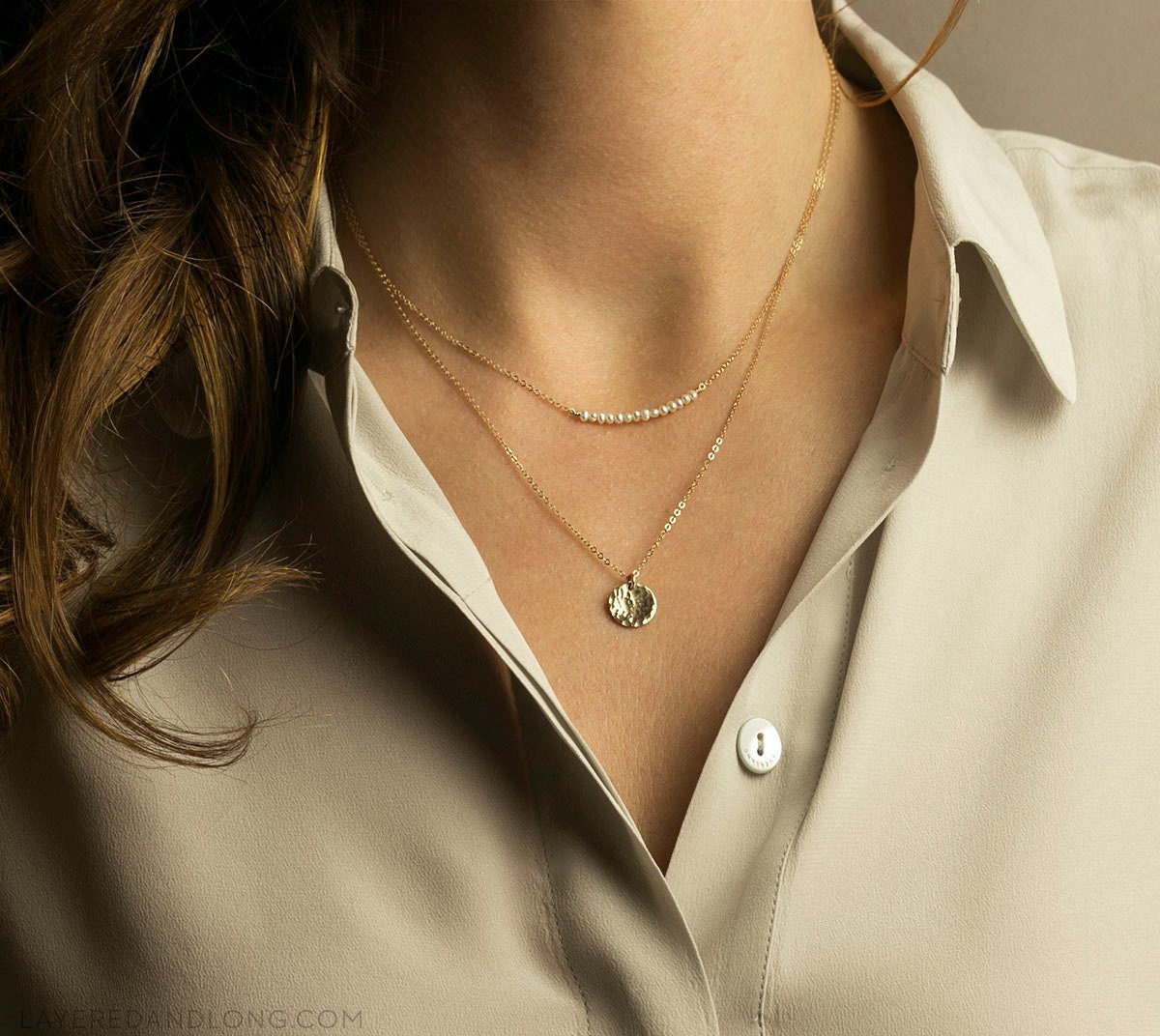 It seems quiet, but it speaks volumes: A thread-like, whisper-thin chain that highlights both skin and necklines with a hint of sparkle.
Layered And Long's pearl necklace
is the kind of effortless, everyday favorite that elevates any outfit.
A Stacking Ring Set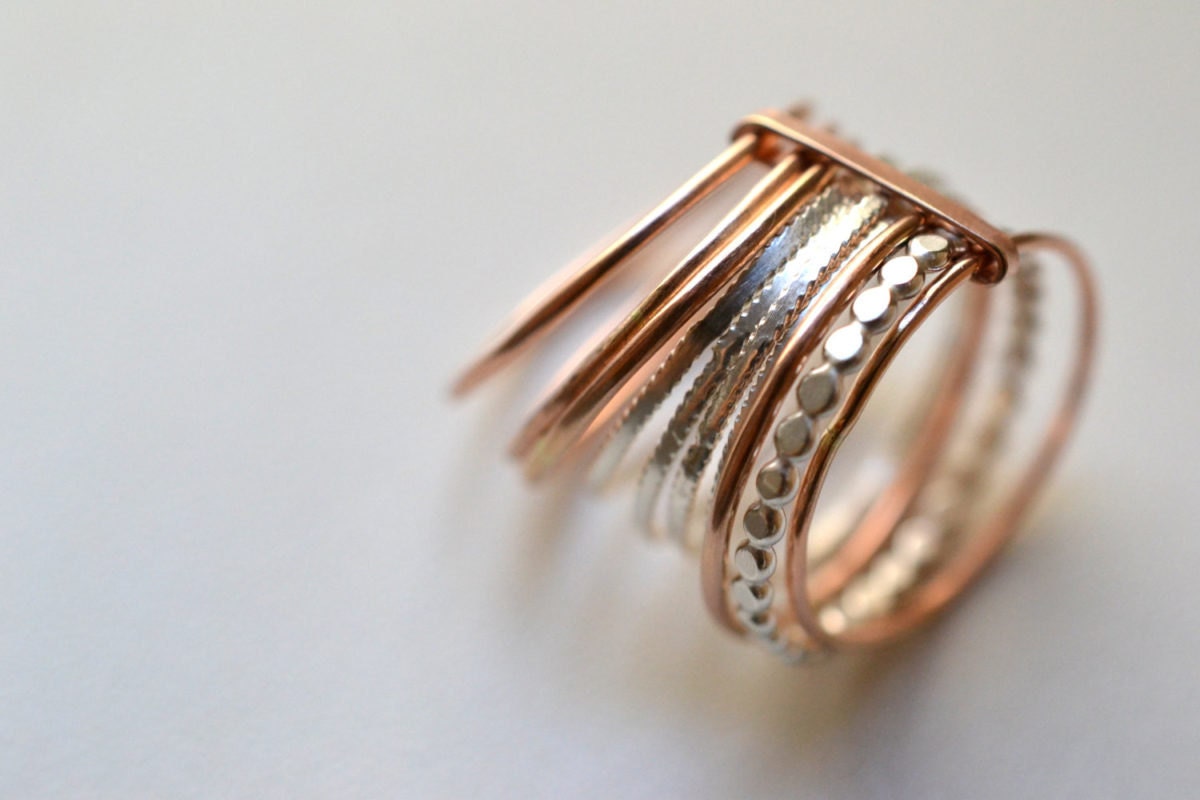 Rose Gold and Silver Rings by LUNATICART, $125
It's the must-have trend piece you'll see almost everywhere — and yet rarely find two just the same, thanks to its infinite, anything-goes iterations. You can mix metals and stones, experiment with plain and ornate styles, and play with texture and shape. Or opt for
this rose gold and silver set
, which does all of the above.
A Birthstone Piece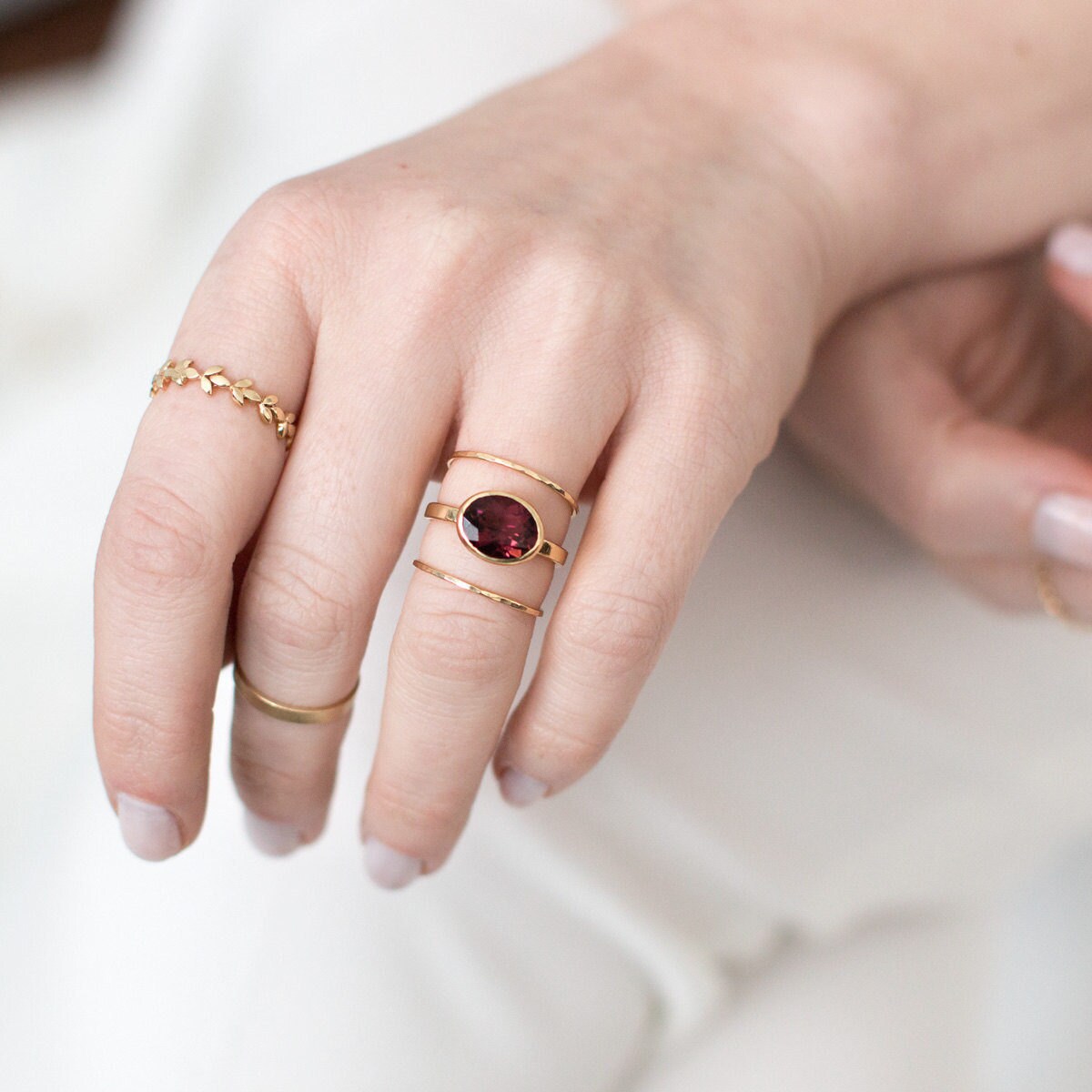 There's no better way to showcase your
signature gemstone
than with jewelry, which doubles as both ornament and talisman. (Plus, you'll have an easy excuse to bond with your fellow birth-month-mates.)
A Statement Necklace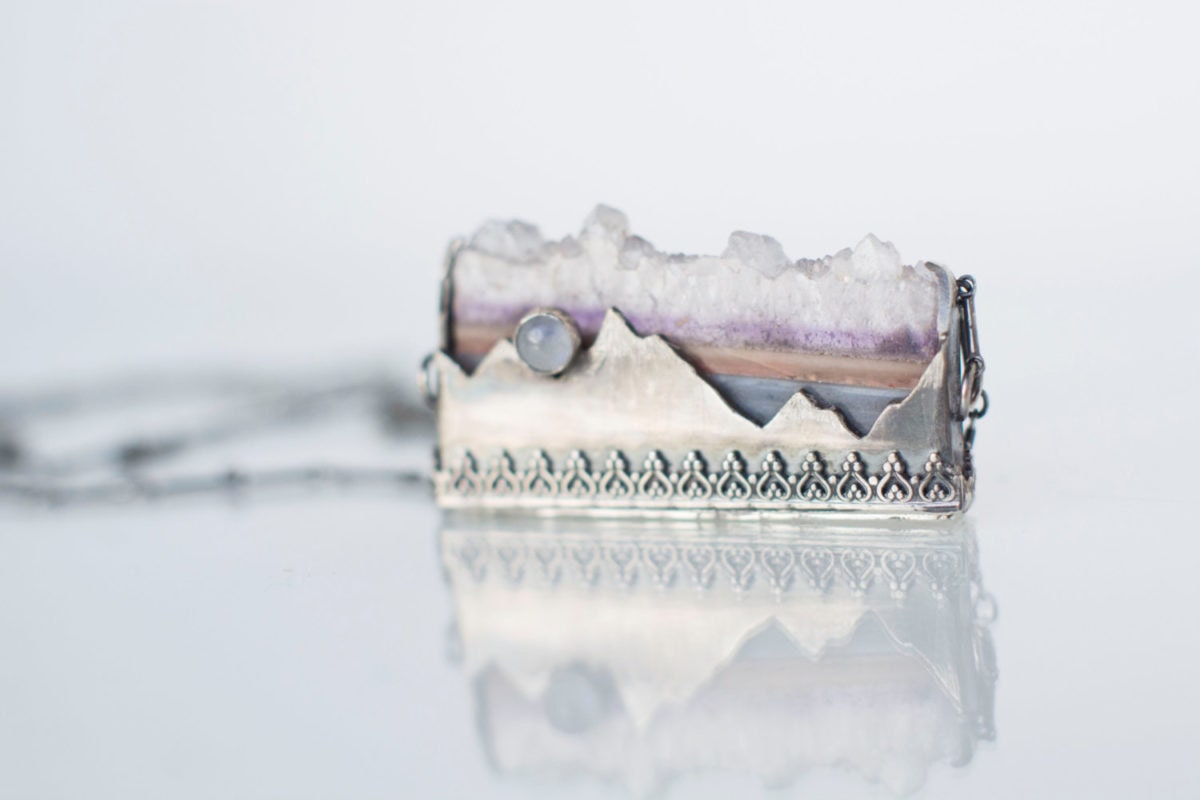 Amethyst Slice and Moonstone Necklace by MirielDesign, $285
The most transformative item in your jewelry box (and the one with the widest range of styles), a
statement necklace
can cast everything from plain cotton T-shirts to little black dresses in a whole new light. Look for one that calls to mind a place, an era, or a memory you love — because you're guaranteed to end up talking about it when it catches someone's eye.
A Vintage Ring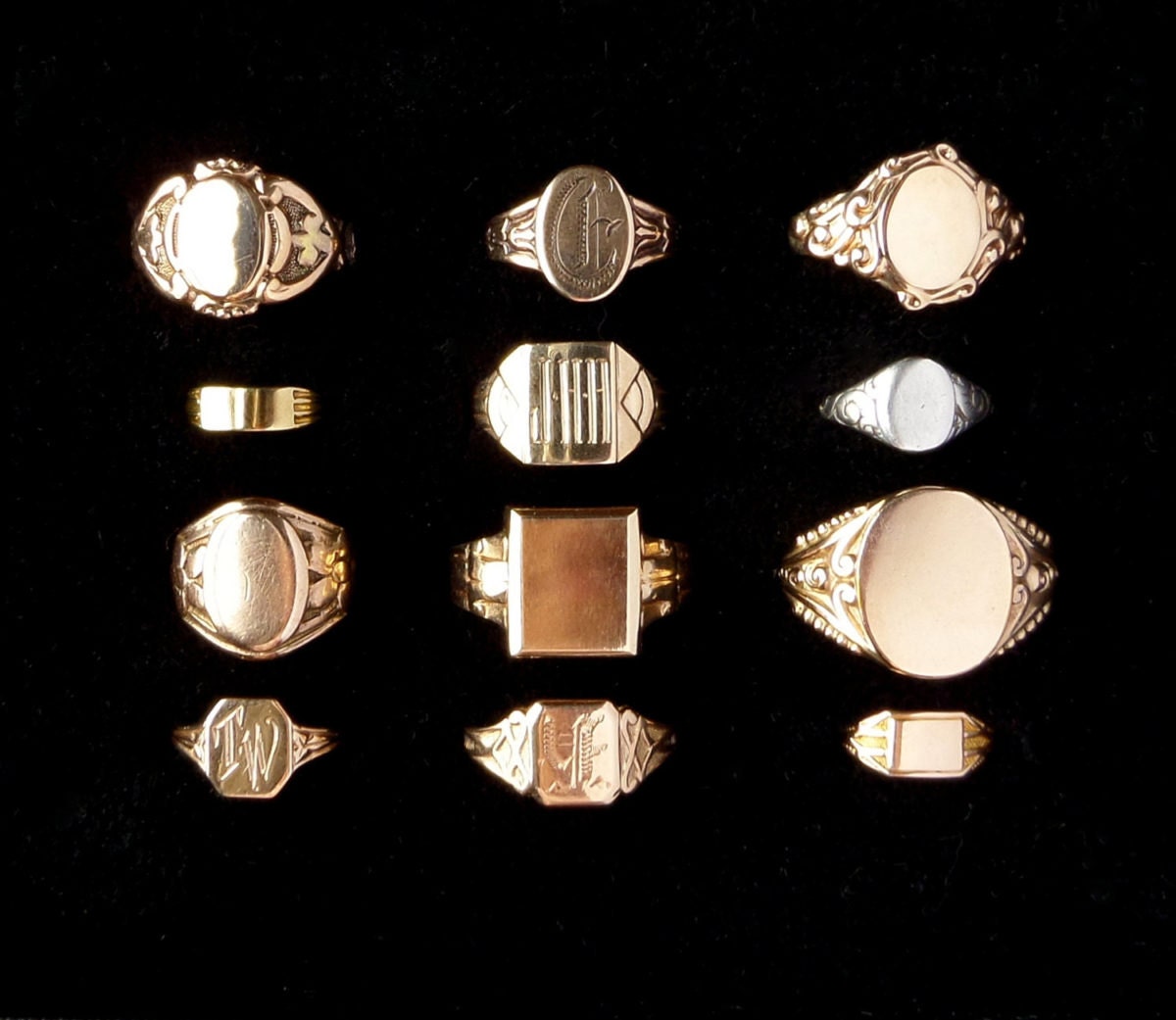 Antique Signet Rings from The Deeps, prices vary
Whether it's a cherished family keepsake or a new-to-you heirloom,
a vintage ring
 brings a romantic retro touch to contemporary and out-of-the-archives ensembles alike. One vintage style that's on the rise:
antique signet rings
 in glowing yellow gold.
Modern Studs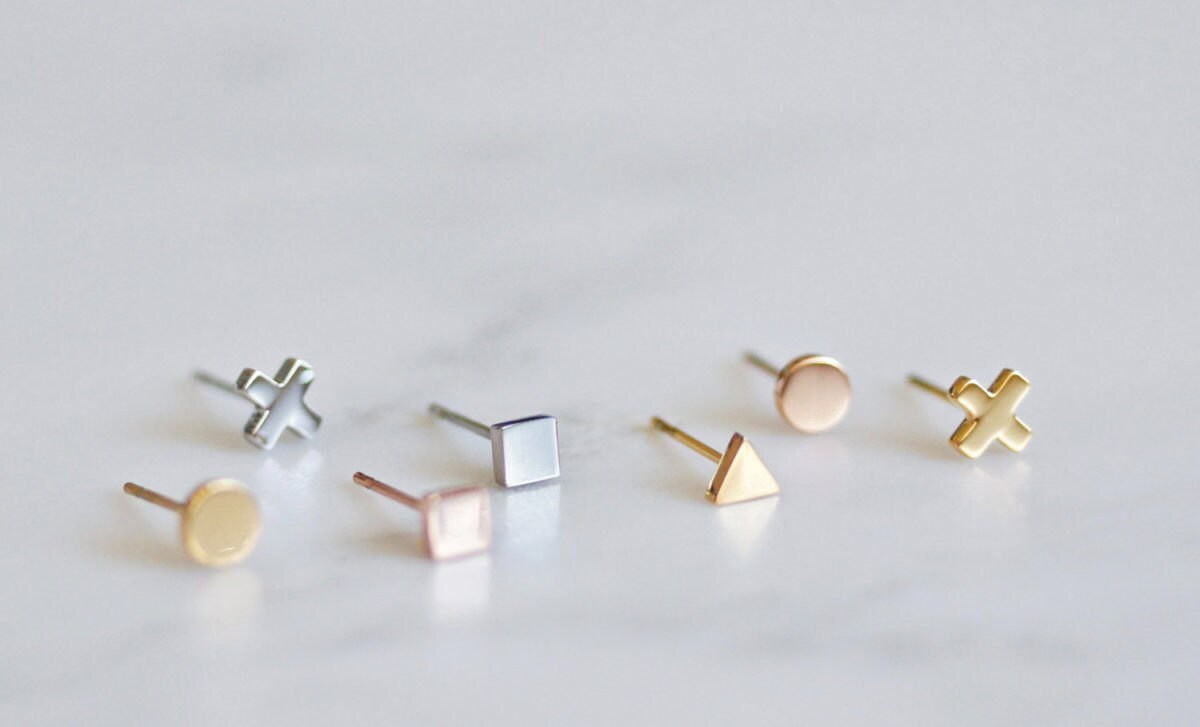 Whether you have a single demure hole in each lobe or a constellation of unique ear piercings, at least one set of tiny gold or silver studs is a must.
These geometric marvels
make mixing and matching a snap.
Sculptural Earrings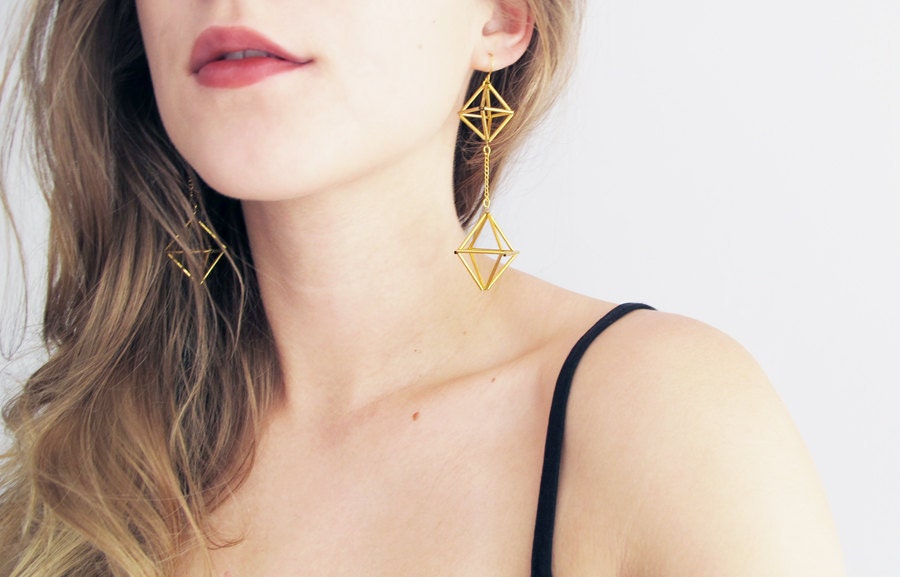 Himmeli-Inspired Statement Earrings by Almost Done, $28
Contrast the delicate pieces in your jewelry capsule with a shoulder-grazing pair of dramatic and
sculptural earrings
: The architectural forms of
these Himmeli-inspired earrings by Almost Done
 instantly confer urban, artsy chic. (Gallery opening, anyone?)