Bring on the cozy fun! From quilt patterns to watercolor sets, discover the DIYs Etsy shoppers can't get enough of.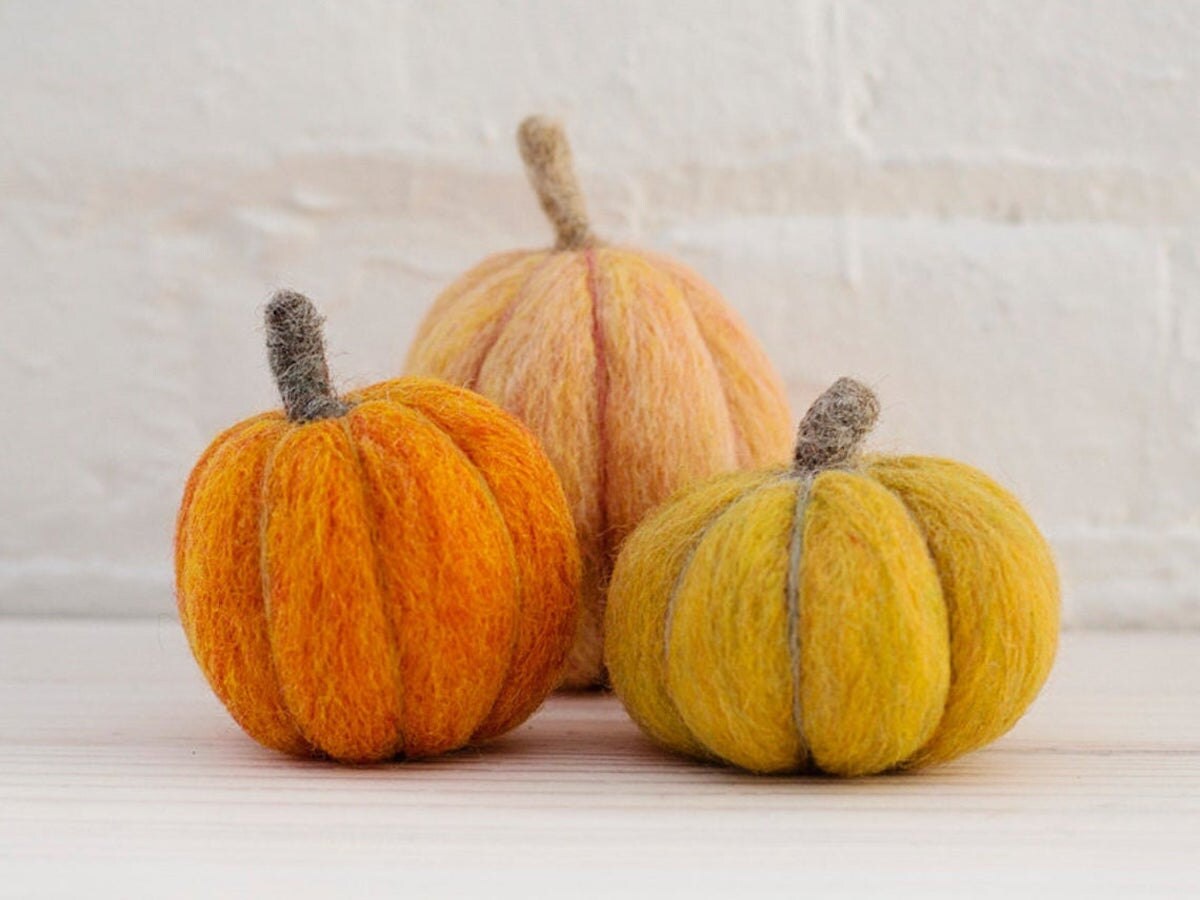 Our fellow handmade hobbyists out there can attest: Nothing gets us pumped for another season of pumpkin pies and warm knits quite like the prospect of cozying up at home with a new project. As fall approaches, if you're looking for a fresh DIY diversion to keep your hands busy, settle in. We've rounded up nine autumnal activities that are sparking shoppers' craftiest imaginations. So gather your hooks and needles, fill your ink pots, and get ready to whip up some homemade happiness.
Festive foot warmers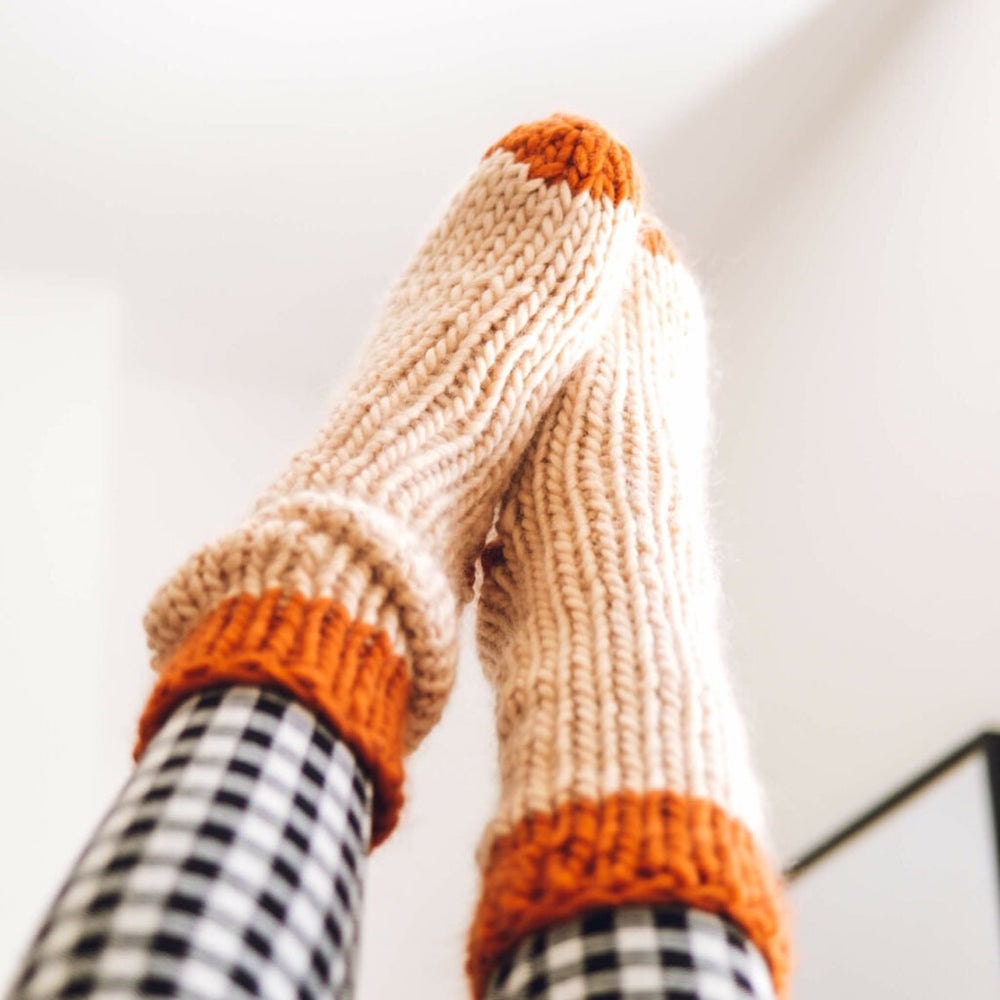 What we love:
From their oversized, chunky construction to their playfully colored toe-tips, the snuggly socks you'll stitch up with this pro pattern from Lauren Aston Designs are the ultimate autumn-ready accessory. All you need? Your trusty knitting needles and two complementary yarns in the seasonal shades of your choice.
What shoppers love:
"This pattern was very easy and knit up in no time. Will be making a pair for everyone I know!" — CK
Colorful comforters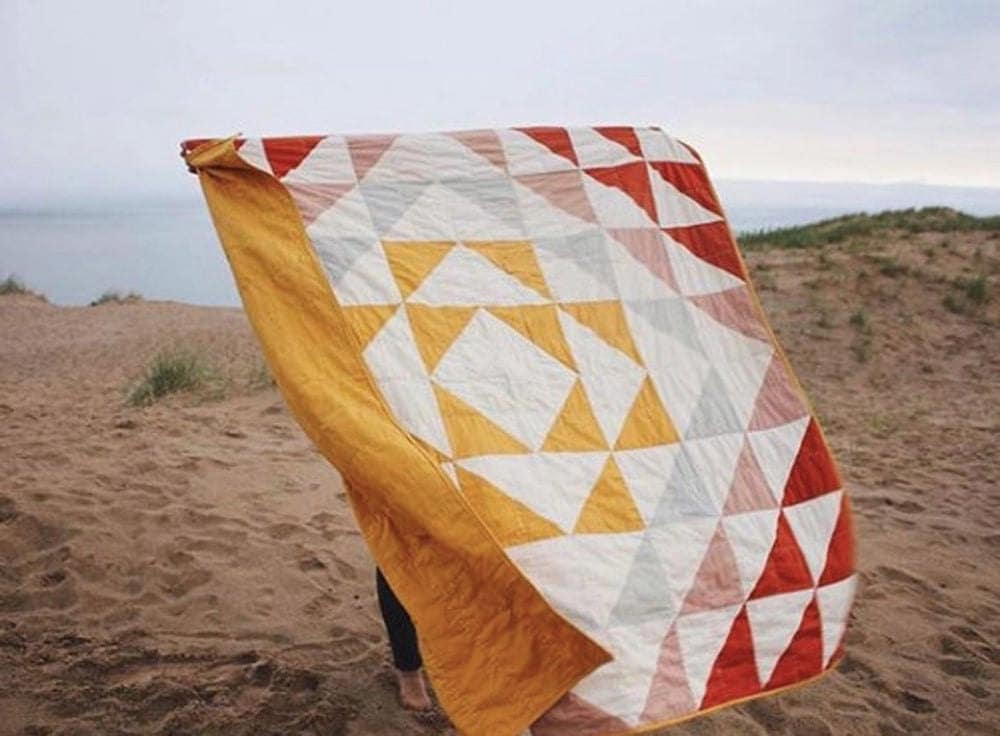 What we love:
The desert-chic design of this appealing ombré pattern from Vacilando Quilting Co. evokes golden sunsets that'll fill you with warmth even as temperatures drop. Even better? The printable tutorial is 100% beginner-friendly.
What shoppers love:
"The thoroughness of the directions for this pattern is amazing! I was very confident walking into a fabric store knowing what I needed." — EF
A mini watercolor workshop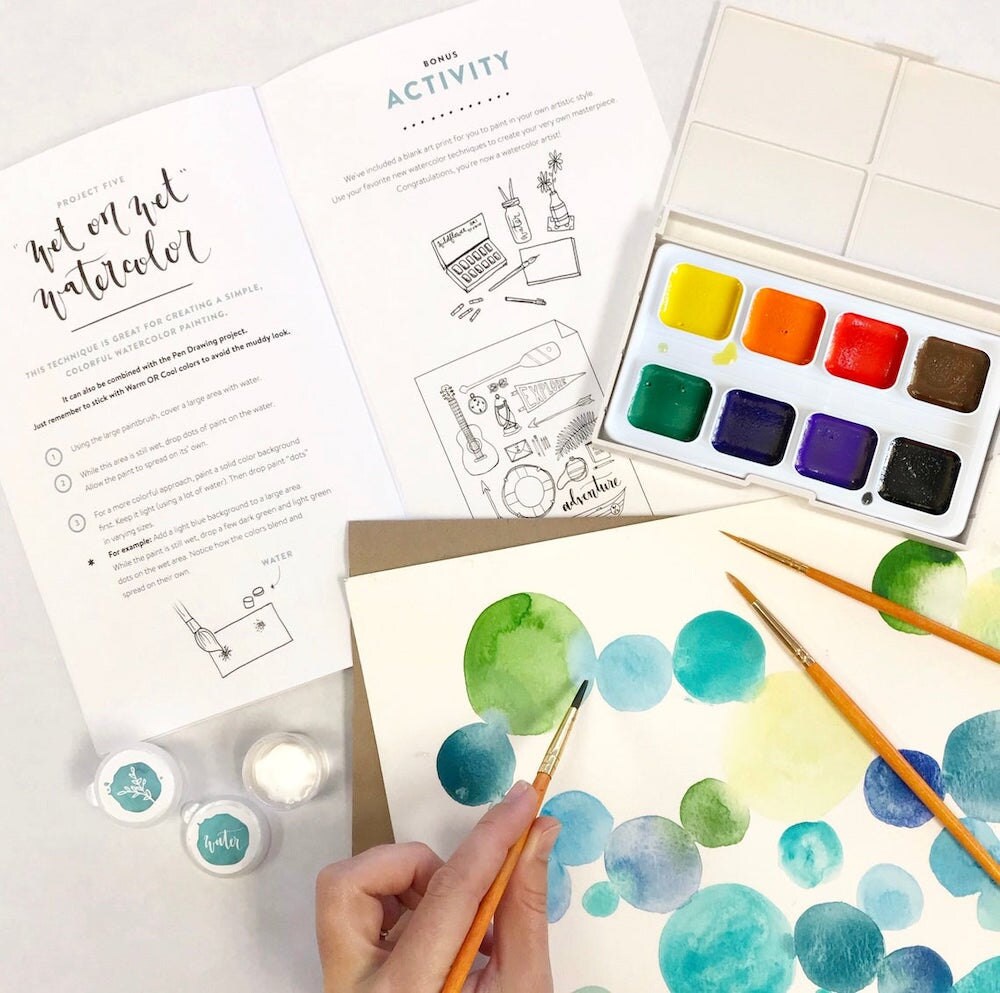 What we love:
You can paint at your own pace with this Watercolor 101 from Wildflower Art Studio—a self-contained class in a beautifully curated box. With five guided projects, two brushes, and a palette of primary hues, the possibilities for a relaxing afternoon are endless.
What shoppers love:
"The perfect gift for myself and the perfect way to practice self-care...I have a newfound love of watercolor painting thanks to this kit!" — RR
Botanical artists' inks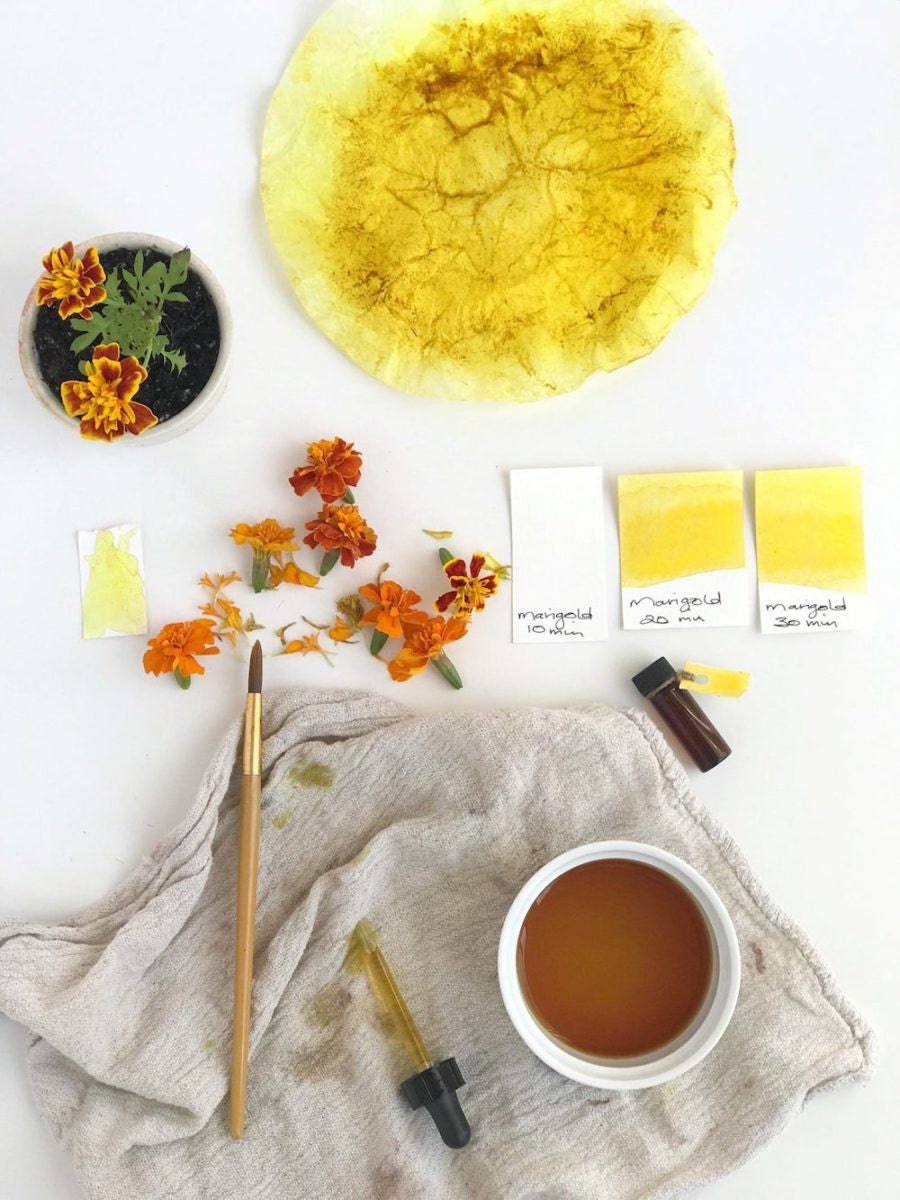 What we love:
Concocted from earthy blends of yellow marigold flowers, purple concord grapes, and pink avocado stones, these eco-friendly inks from Melissa Mary Jenkins are your gateway to endless hours of painterly play. Curious to create your own? She'll even throw in her secret recipes.
What shoppers love:
"The inks just arrived and they are gorgeous! And packaged so beautifully and sustainably. The information and recipes that were sent were all so thoughtful! Would definitely purchase again. Thank you!" — JH
A scrumptious snack pack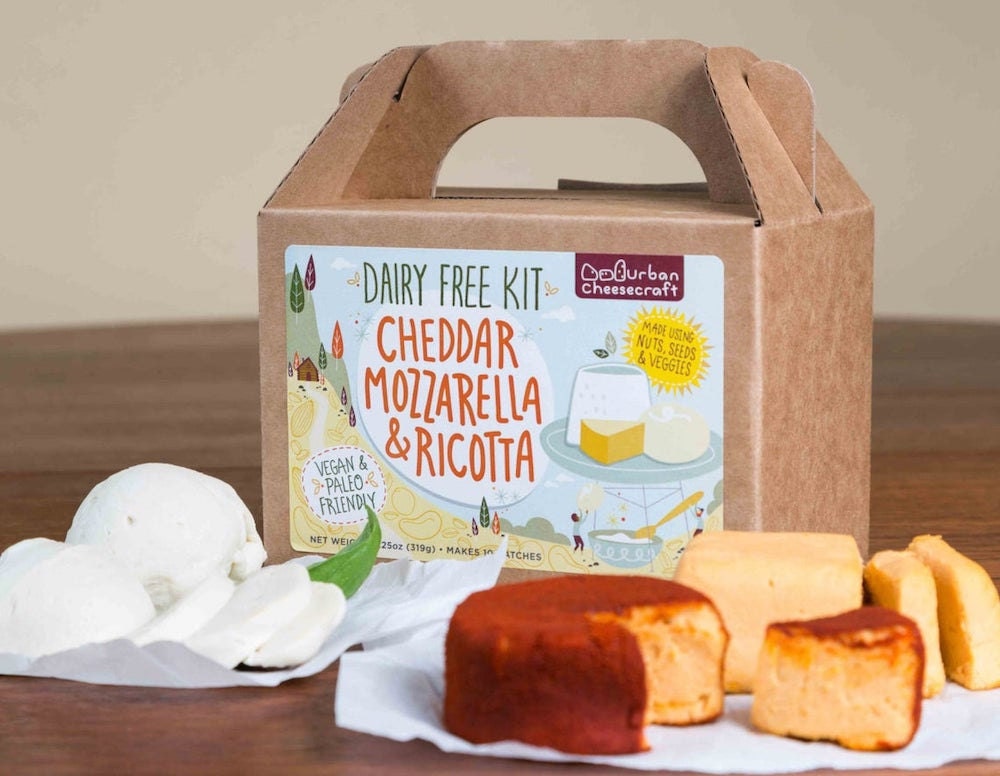 What we love:
Even vegans can indulge their inner cheese whiz with this creamy, decadent—and shockingly dairy-free—hands-on kit, devised by the brilliant mind behind Urban Cheesecraft. And with a whopping 10 batches of tasty varieties per box, from sweet, gooey ricotta and mozzarella to sharp blocks of cheddar, you'll be whipping up new recipes until the, ahem, cows come home.
What shoppers love:
"OH MY GOD THIS IS MY FAVORITE THING! My melty mozz is delicious, even my non-vegan husband is trying to eat it. Making and eating this has been the highlight of my quarantine!" — DG
Felted fall accents 
What we love:
The only thing more satisfying than seeing this trio of plush pumpkins from Felted Sky perched on your mantel, windowsill, or shelf? The therapeutic poke of the needle as you sculpt the wool yourself. With everything you need to produce three gorgeous gourds, this DIY is a delight for first-time felters and fiber aficionados alike. 
What shoppers love:
"Everything about the kit is perfect. I will be back again since now I have a new hobby!" — MV
Make-your-own margarita mix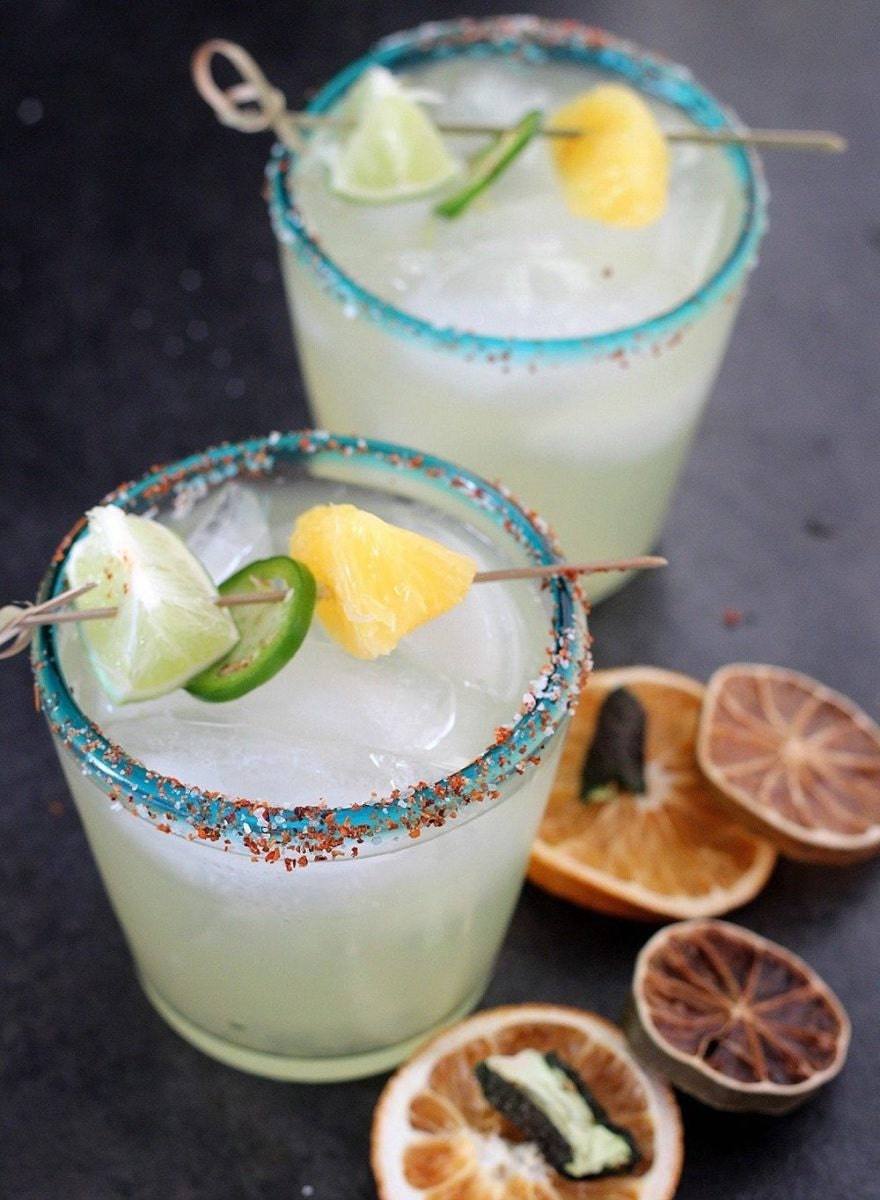 What we love:
If honing your mixology skills has become more of a priority during these at-home happy hour times, consider this margarita infusion kit from InBooze your shortcut to craft cocktail success. All you need are a splash of soda, a squeeze of lime, and a serving of your favorite tequila to enjoy a top-shelf refreshment from the comfort of your couch.
What shoppers love:
"Very simple to prepare. I love that it has a post-infusion shelf life of 6 months. Gives me plenty of time to enjoy. The smell of the blend of fruit is amazing. It pairs well with ginger beer, if you are looking for something a little different to mix it with." — AG
Embroidered embellishments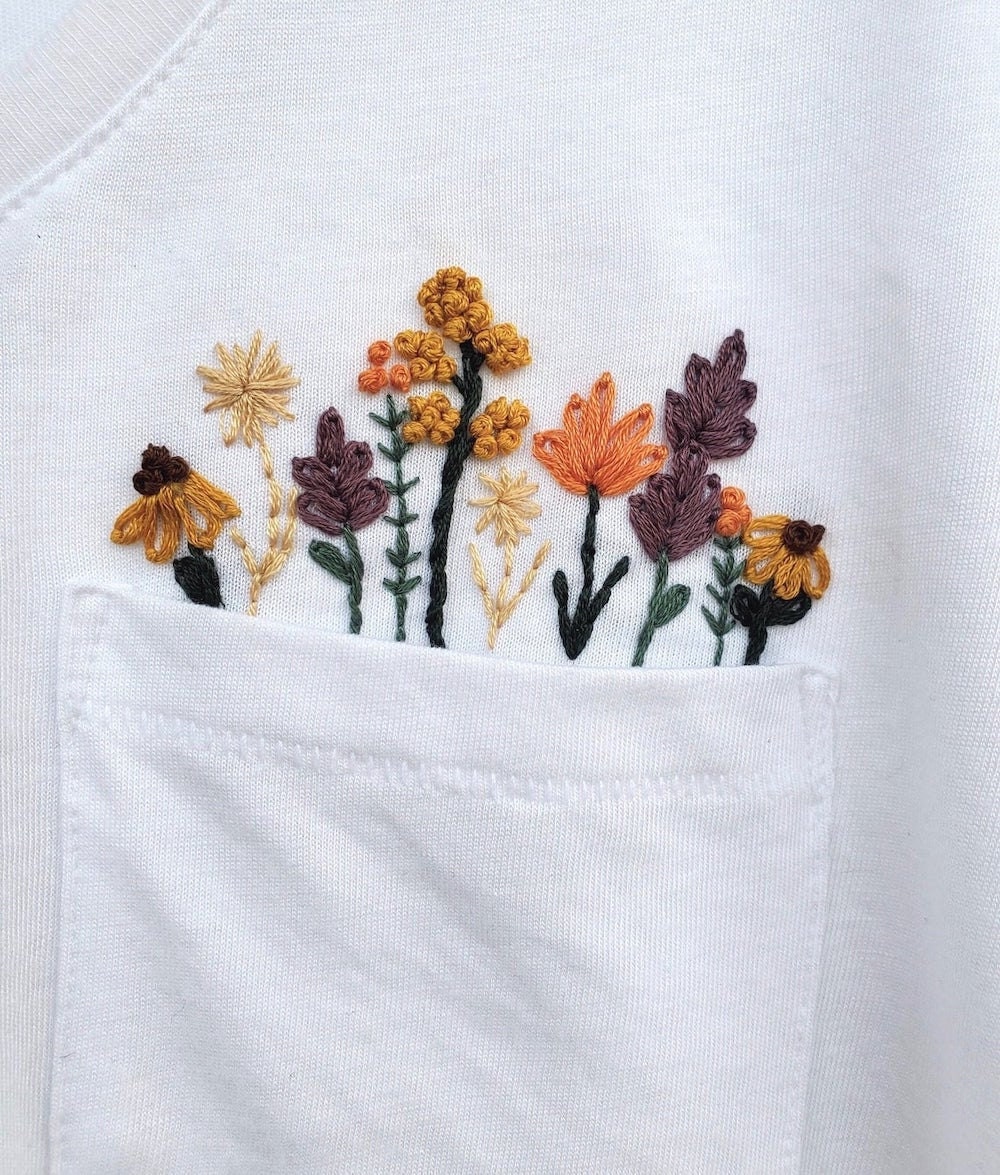 What we love:
Talk about sunshine in your pocket! This pretty pattern from Thread Unraveled adds a floral flourish to any plain tee that'll keep the sunny vibes poking through long after the leaves have turned. Follow along stitch for stitch, or let your creativity bloom and freehand a few of your own petals and stems.
What shoppers love:
"This PDF is so detailed! It has everything you need to know and links to video tutorials. I loved it!" — SF
A leafy windowsill garden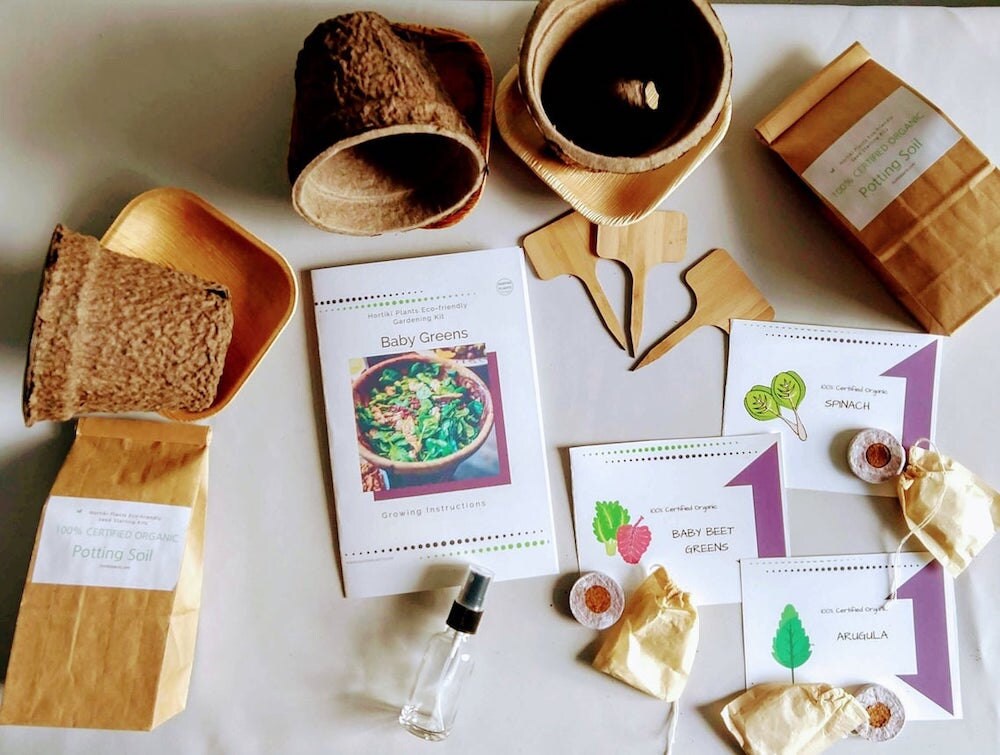 What we love:
Even the greenest amateur gardener can cultivate a farm-to-table experience at home with one of Hortiki Plants's foolproof potting kits. Grow, pick, and eat your own spinach, arugula, and baby beet greens straight from your windowsill—no tractor required.
What shoppers love:
"This starter kit was so complete. I am very happy with this as an experience, as well—my arugula has already started to sprout after only two days! Highly recommend!" — AS