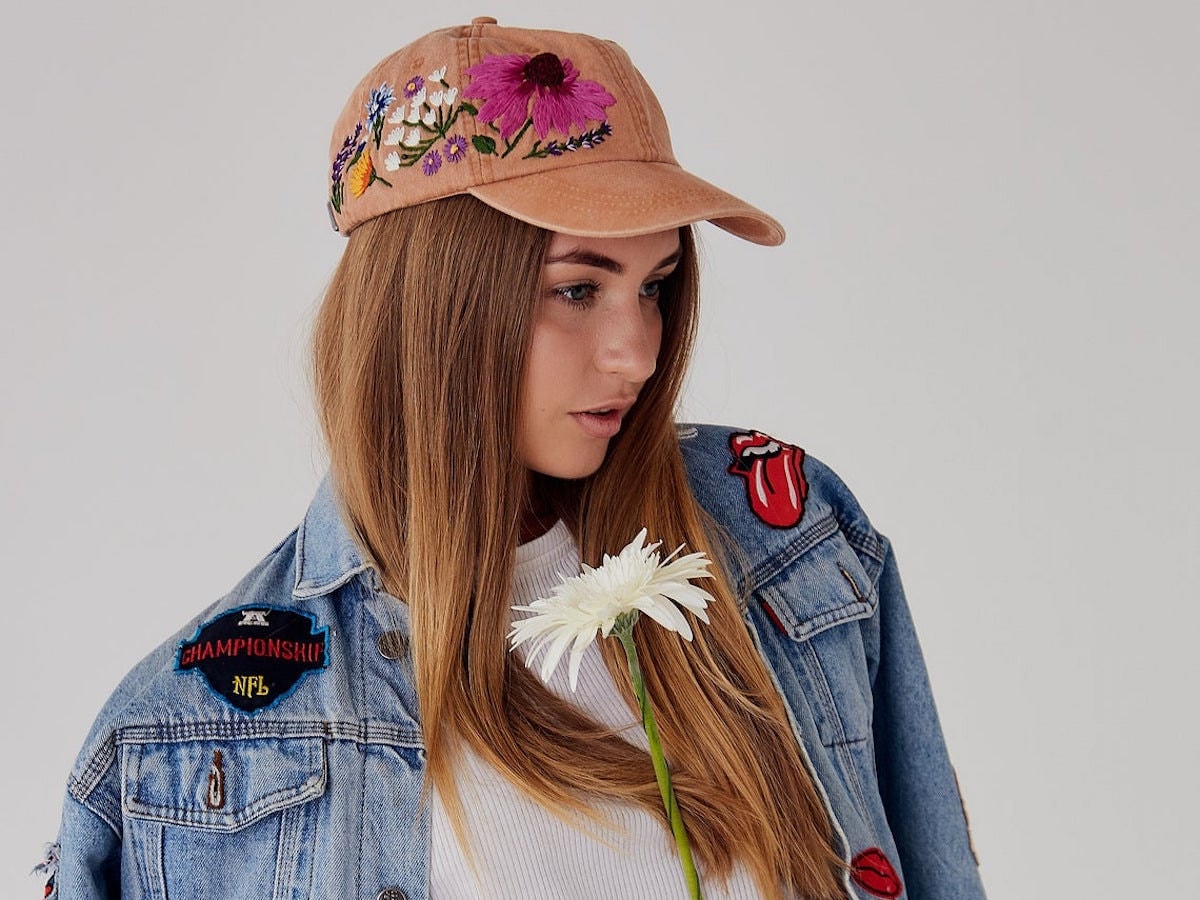 If it feels like it's been a minute since you've stood in front of the mirror in the morning trying to make an outfit out of anything besides sweatpants, you're not alone. Don't get us wrong: Leaning into super-cute loungewear has been one of the precious silver linings of the last year-plus, but as we start making our way back into the social world, we're ready to add some new pieces to our closets to celebrate. Whether you're meeting friends for overdue reunion drinks, settling back into that nine-to-five office grind, or preparing your kiddos to hit the books again this fall, we've rounded up 18 fresh fall fashion finds to help you arrive in style.
Back-to-socializing staples
A cute and cozy jumpsuit
Not quite ready for non-stretch waistbands? Never fear. An expertly tailored snap-front linen jumpsuit, available in eight equally chic earthy hues with pockets to boot, is the perfect one-and-done wardrobe workhorse to help you ease the transition from PJs to party clothes this fall.
Swingy statement earrings 
Turn heads IRL with a pair of dangly, diamond-shaped seed bead earrings with just the right amount of swoosh to put some swagger in your step.
A playful graphic tee
Who doesn't love a food pun? Thanks to its super-soft vintage-inspired fabric, this screen-printed unisex tee will keep you comfy whether you're catching the big game from your couch or cheering front-row from the stadium with an oversized pretzel in hand (don't forget the spicy mustard!).
A personalized pet hat
Calling all newly minted dog dads and moms! Keep those pooches top of mind even when they're not by your side with a custom baseball cap embroidered with their floofy likeness.
The perfect pair of vintage jeans
A flattering high-waist fit. An on-trend tapered leg. A timeless dark wash. When it's time to bust out the denim again, it's hard to beat a classic pair of already-broken-in, 100% cotton vintage dungarees. Just tuck in your favorite band tee, lace up your trusty sneaks, and you're good to go.
An oversized cocktail ring
Have your hands been hiding off-screen for too many months to count? Dig out your brightest nail polish and reintroduce them to the world with a little assist from a geometric glass statement ring. (We're partial to the big oval in a stunning shade of lilac.)
Back-to-office essentials
A structured shirt dress
Water cooler talk never looked so fierce! Not only is this gorgeous patterned tunic dress customizable—you can pick your preferred length, collar type, and sleeve shape, though we're wild for the bell style—it's versatile, too. Rock it buttoned up with heels for a big meeting, or layer it open over jeans and a tank for a more laidback everyday ensemble.
A sturdy briefcase
If your morning commute isn't just from the bedroom to the living room these days, a spacious new satchel crafted by hand from durable, raw-edged leather is just the thing to help you get out the door and on your way. Bonus: With dedicated compartments for laptops and notebooks plus pockets galore, this roomy model has space to pack all the comforts of work-from-home, and then some.
Wooden-soled leather clogs
Why yes, the perfect pair of shoes does exist. Mid-height chunky heel? Check! Adjustable ankle strap? Check! Customized insteps? You betcha. These made-to-order beauties have it all—and would look just as great with a powerful pant suit as they would with funky fall socks and wide-leg jeans.
A sizzling pair of socks
Did someone order a breakfast special? Speaking of funky socks, this clever mismatched pair will help you bring a touch of whimsy to the workplace, and make sure every day starts sunny-side up. Pro tip: Scoop up two to have a dedicated egg and meat-lovers set.
A stylish sweater vest
Knit from luxe alpaca wool and available in three smart shades, this layering friendly button-up sweater vest is the closet staple you never knew you were missing. Toss it on under a suit jacket on chilly mornings or try it casual and unbuttoned over a tee—trust us, you can't go wrong.
A notice-me necklace
You know those extra-special fall fashion accessories that somehow manage to bring instant interest to any outfit? Add this two-tone rope necklace to the list. With its eye-grabbing geometric design and beautifully understated, goes-with-anything palette, it's one of those pieces people will stop you in the hallway to ask about.
An ad-ROAR-able backpack
Inspire lion-level confidence in your mini me with a cuddly backpack modeled after the king of the jungle himself. Just don't be surprised if the bag ends up doing double duty as your little one's loyal play pal.
A tie-dyed sweatsuit
For those days when getting them out of their jammies feels like a monumental task, this matching hand-dyed sweatsuit is a super-cool compromise that's sure to fend off meltdowns. Cute enough for the classroom and cozy enough to satisfy even the pickiest of tiny dressers—what more could you ask for?
A cheerful custom bag tag
Never suffer a backpack mixup again with a personalized wooden bag tag printed with an easy-to-spy, vibrant rainbow and etched with their name or initials. Practical and pretty too, we also love this as a feel-good first-day token for tots of all ages as they return to school.
Matching sibling shirts
Whether they're settling into separate classrooms or continuing their streak as a remote learning team of two, these coordinated big dipper and little dipper tees will keep siblings feeling connected—and remind them to always reach for the stars.
A personalized beaded bracelet
We love the idea of customizing this sparkly crystal beaded bracelet with any word or phrase that's meaningful to you and your crew. Personally, we'll be ordering a few to mix and match depending on the mood of the morning.
The sweetest gingham dress
Go right ahead and cross "figure out first day outfit" off your to-do list! This blue gingham pencil dress, complete with personalized name embroidery and fluttery ruffle sleeves, is absolute perfection. If only they came in adult size, too!