by Alison Feldmann
A big wedding isn't for everyone. This couple created a timeless, romantic event that felt true to their love — with only 50 guests.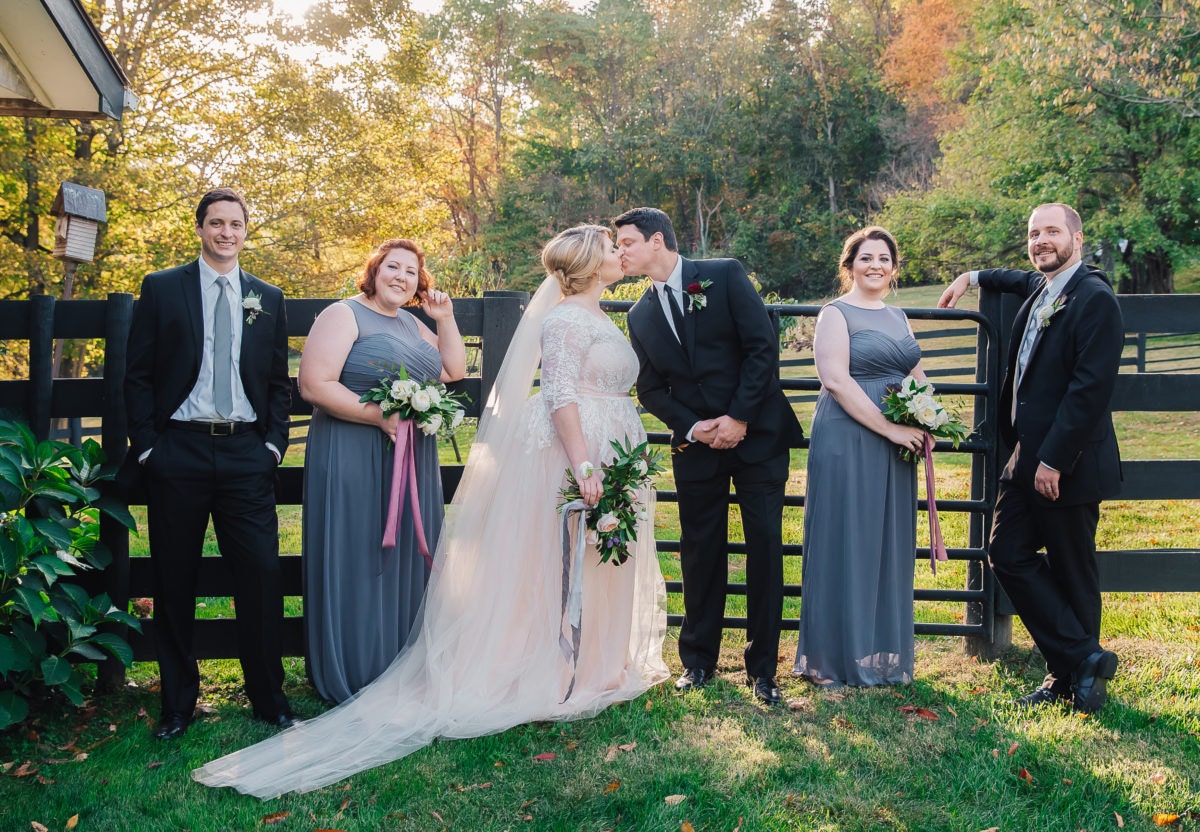 In the Real Weddings series, we share stories of recently wed couples who used Etsy to source items for their celebration, and learn more about how they planned the day they said, "I do."
When Ohio couple Ashley and Zach decided to get married, they knew that an over-the-top bash with 300 guests was not the wedding they dreamed of. "As friends of mine started getting married and I attended their weddings as a guest or as a bridesmaid, I couldn't help but think about my own future wedding — and I cringed at the idea of standing up in front of all those people," Ashley confesses. "For a while, I think I convinced myself that my future wedding would be just another obligation to get through — not the most romantic thought, I know, but it's the truth." After much reflection, Ashley and Zach decided to buck the big-wedding trend and plan an intimate event with a small group of family and friends — only 50 people, in fact. "We wanted the focus of our wedding to be on the marriage, not the event. Two people choosing to spend the rest of their lives together is a powerful thing, and letting that be the focus of the day felt right to us," Ashley says. 
Read on for the story of Ashley's custom wedding gown, the meaningful details in the ceremony and decor, and thoughtful ideas for creating a wedding that feels like your own.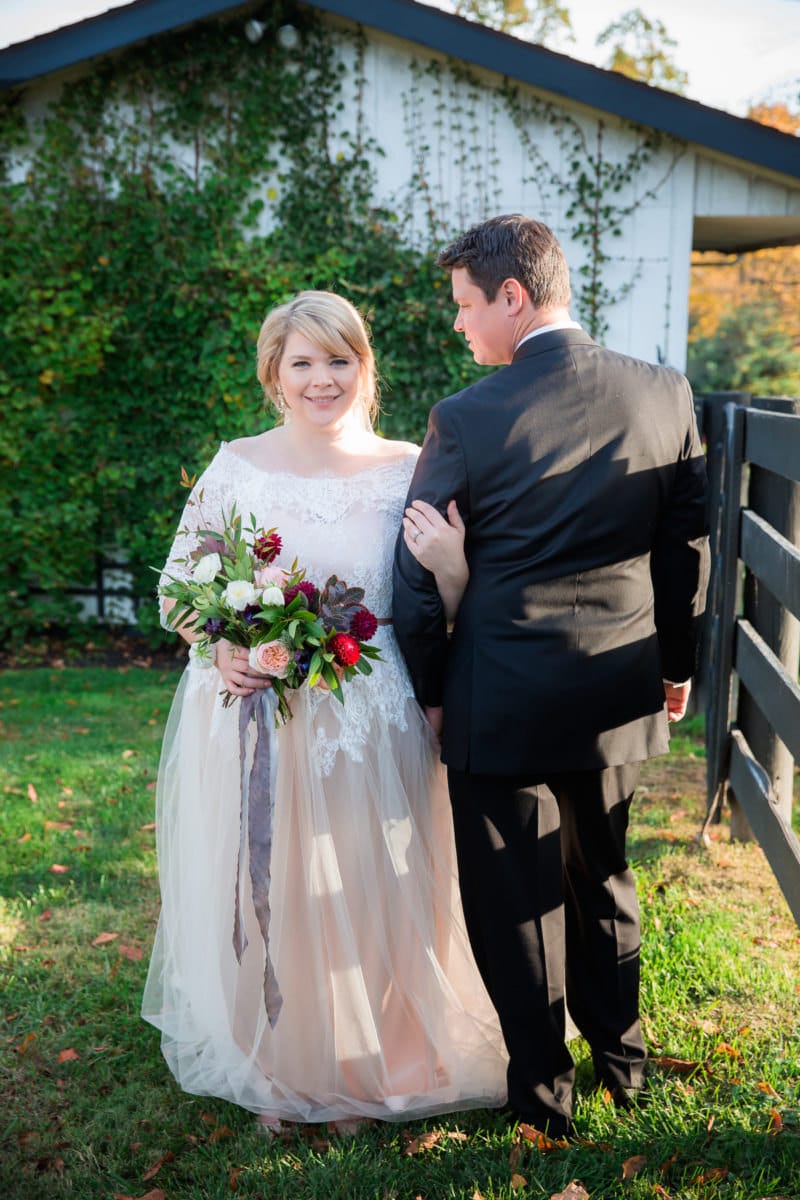 Names:
Ashley and Zach Poczik
Wedding Venue
:
Welsh Hills Inn
, Granville, Ohio
Photographer:
Coley and Co.
So, how did you get engaged?
I first met Zach after attending a horse show at the 
All-American Quarter Horse Congress
in Columbus, Ohio; a lifelong horse lover, I grew up riding and showing. The night we got engaged, we were at a special event at the Quarter Horse Congress. When the event was over and we were walking back to our cars, Zach grabbed my arm and told me to wait. He started talking about how this was where it all started; I wish I could tell you the rest of his speech, but I honestly don't remember it. Then he kneeled, pulled out a ring, and asked me to marry him. Unfortunately, I believe I said something along the lines of, "Are you serious?" and "Is this a joke?" I had visions of Jim from
The Office
tricking Pam into thinking he was about to propose. Apparently, I just stood there staring at him in shock, so Zach asked again if I would marry him, and of course I said yes!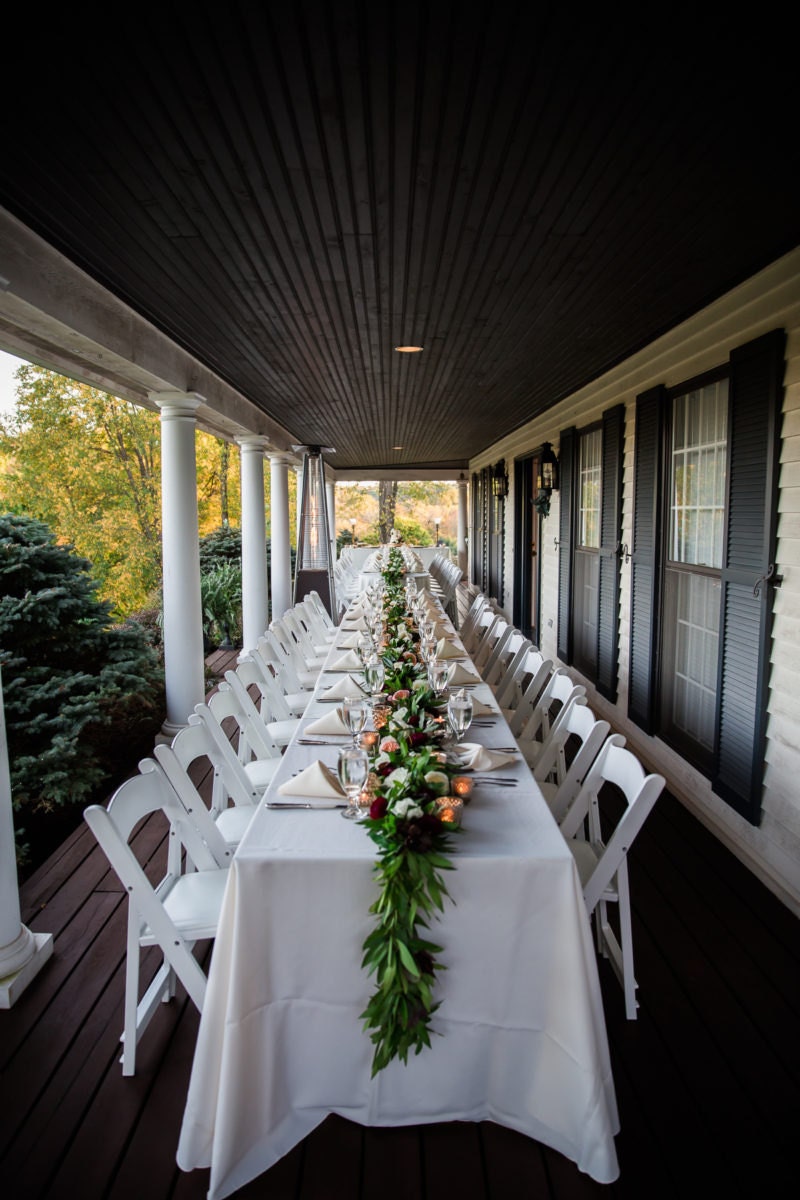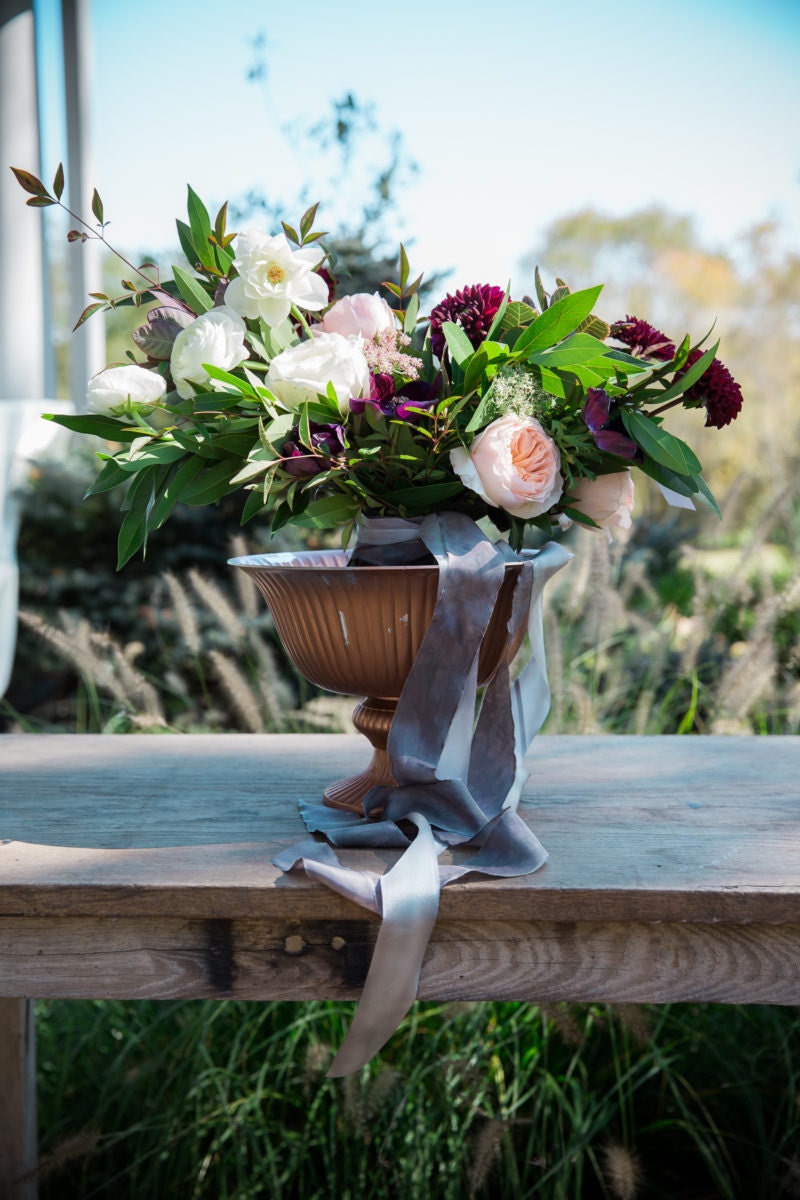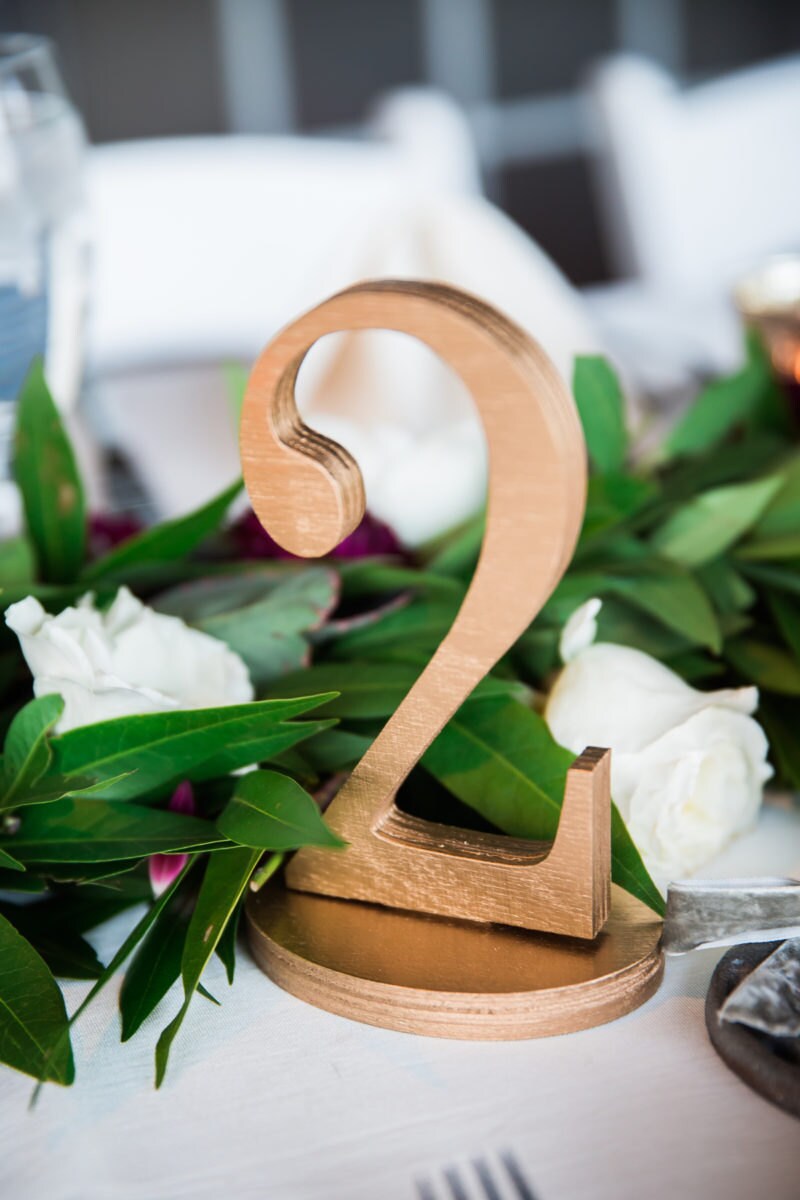 How did you decide on the location and the look for your wedding?
We got married at the
Welsh Hills Inn
in Granville. The inn is situated on a hill and there is a beautiful porch overlooking the property. The venue really fit our personalities and made decorating easy: The property is so beautiful that I didn't feel the need to do much with decor. We kept everything simple.
What are three words you'd use to describe your wedding style?
Timeless, classic, intimate. I wanted the wedding to feel upscale casual — not too stuffy or formal, more of an understated elegance. I tried to stay away from trends. I envisioned garland running the lengths of the tables and
my floral designer
 stunned me with her beautiful work. The garlands were definitely one of my favorite things from the wedding.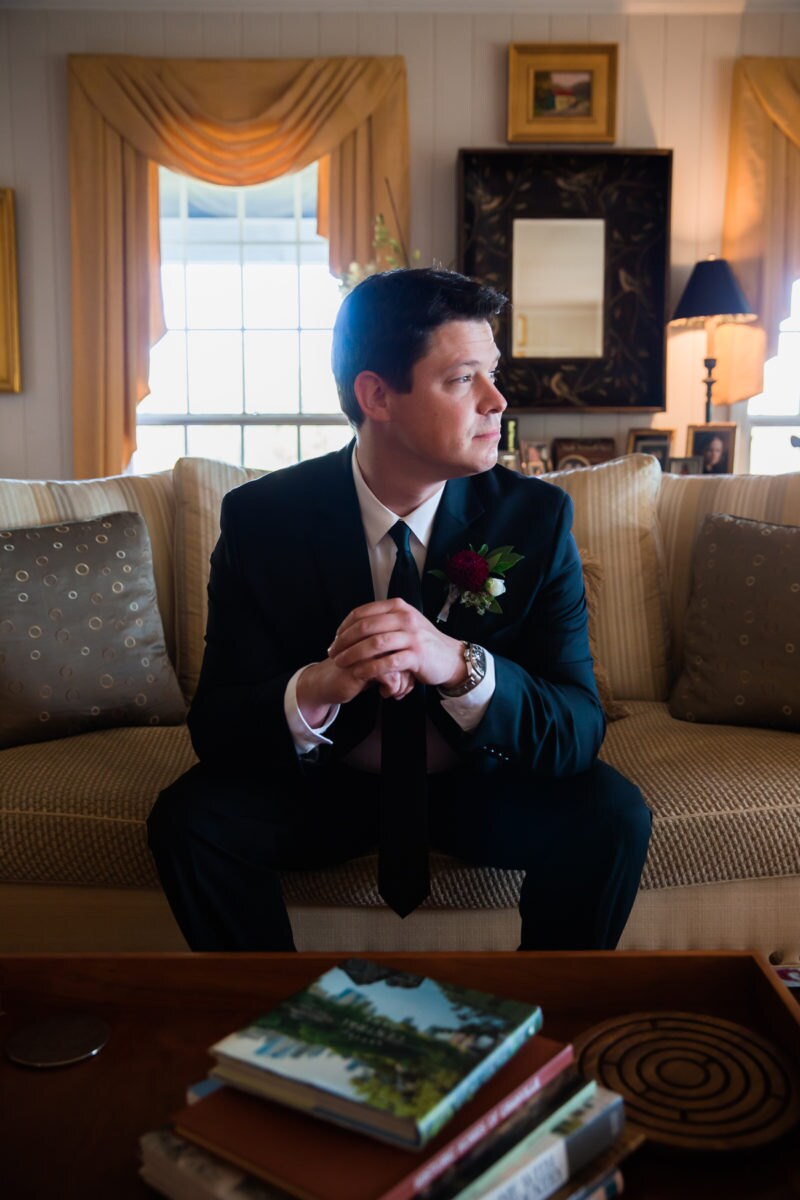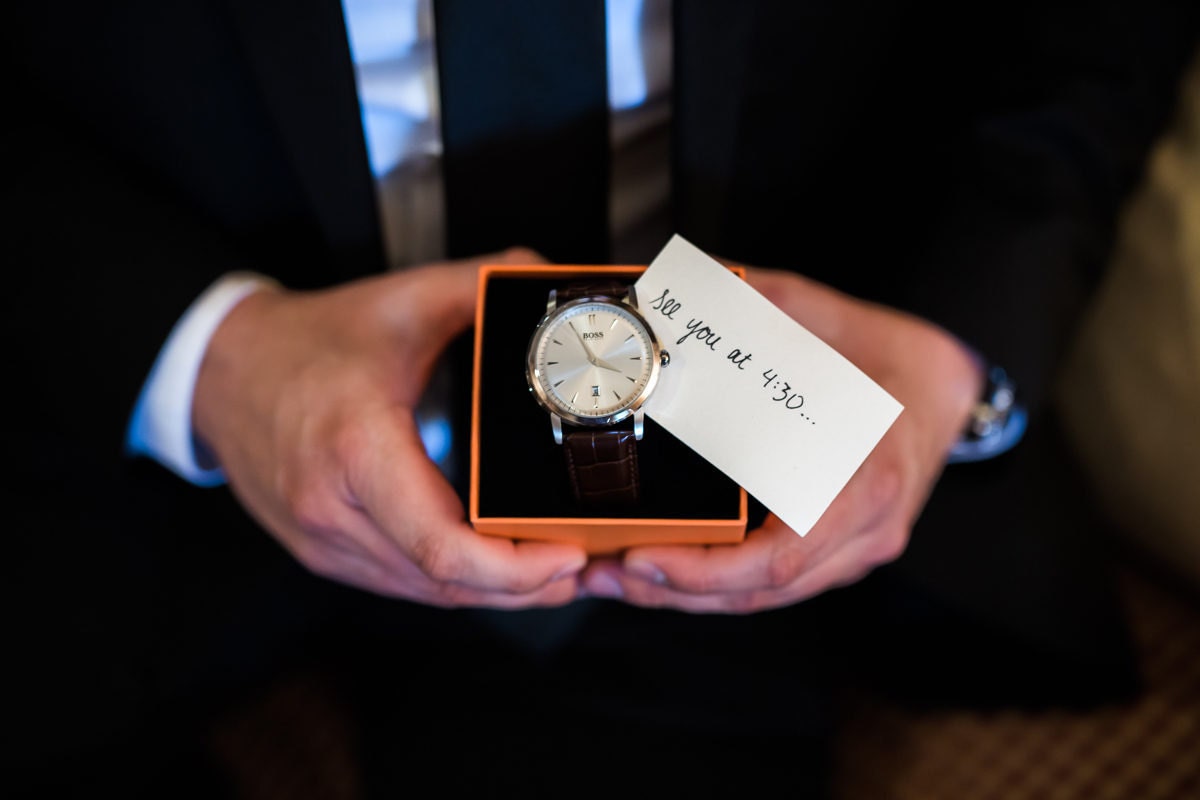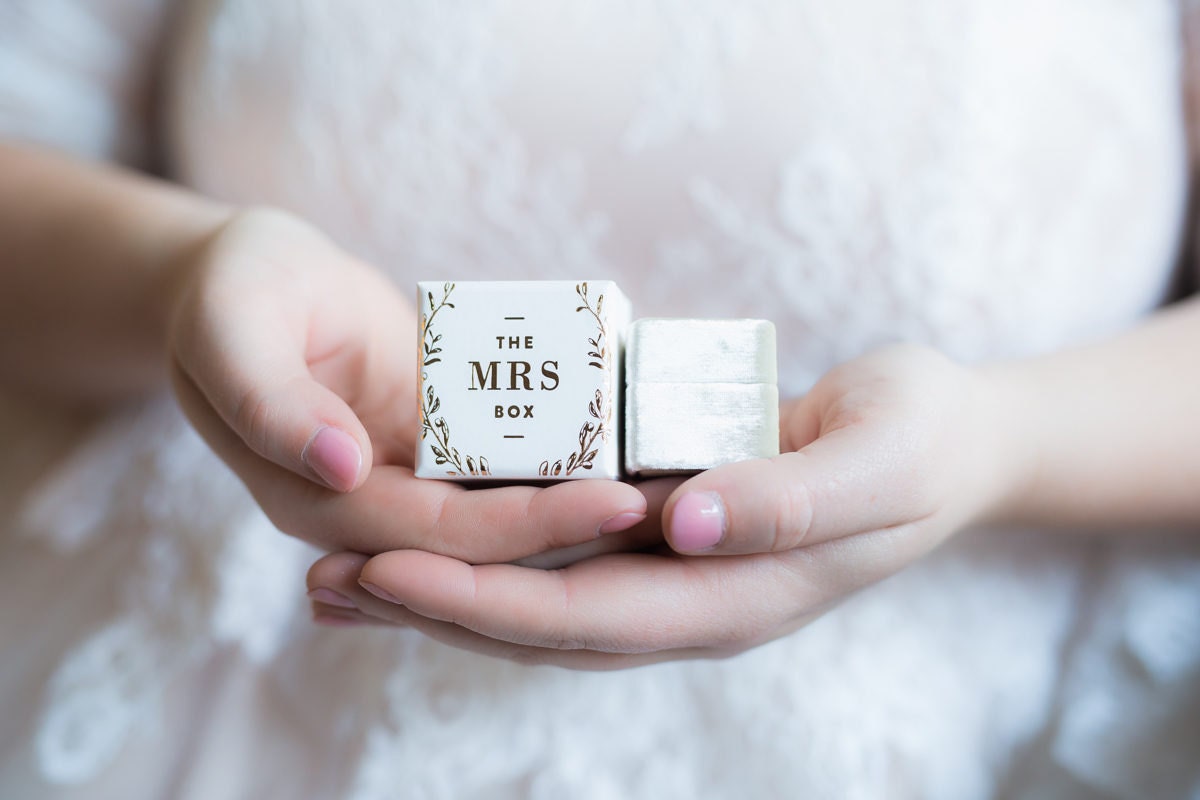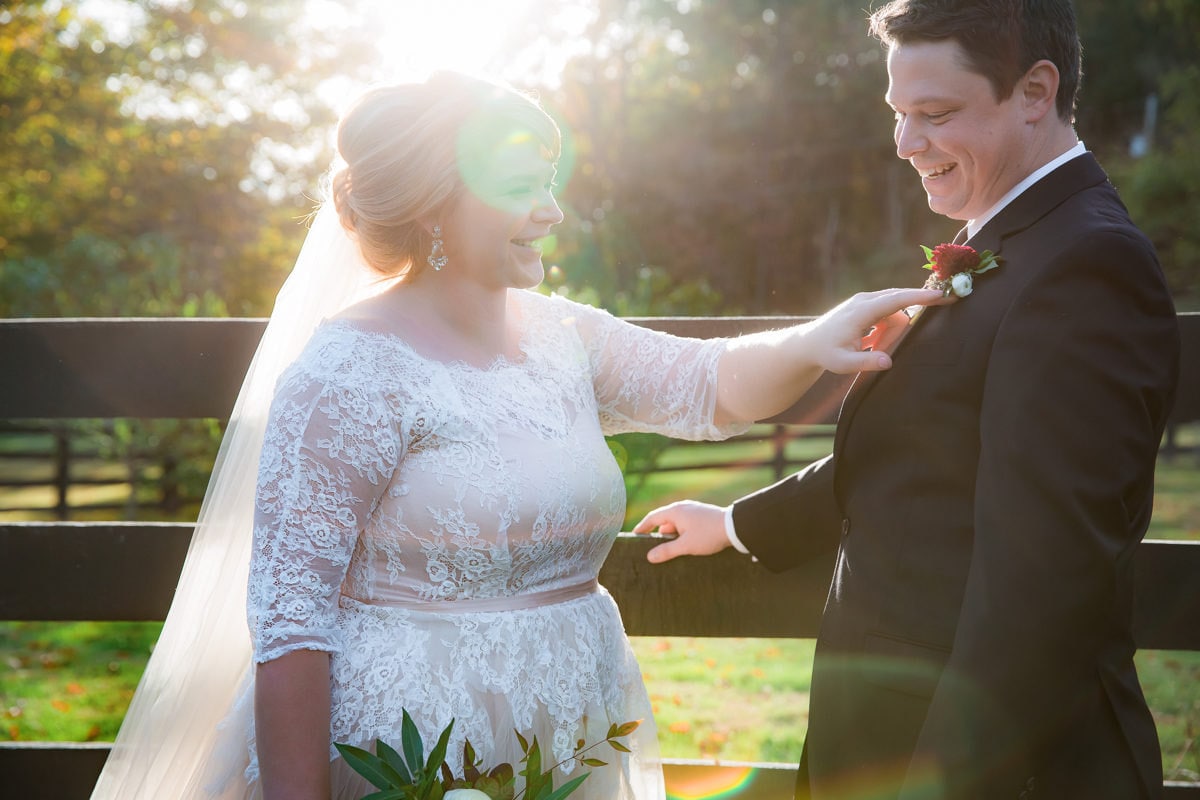 What were some of the most important things to you as you planned your celebration?
The number one thing for me was that I wanted a small wedding. We had 50 guests attend the wedding – all family except for my two bridesmaids. It was really important that the whole day be true to who we are, so there were a lot of small nods to our lives in the details: We used horseshoe place cards at the reception, and instead of favors we donated to two Ohio equine charities, Last Chance Corral and Bella Run Equine; my favorite Bible verse was one of our readings during the ceremony. Our officiant gave us several options for wedding vows, but none of them felt exactly right, so we pieced them together until we felt like the vows were representative of who we are.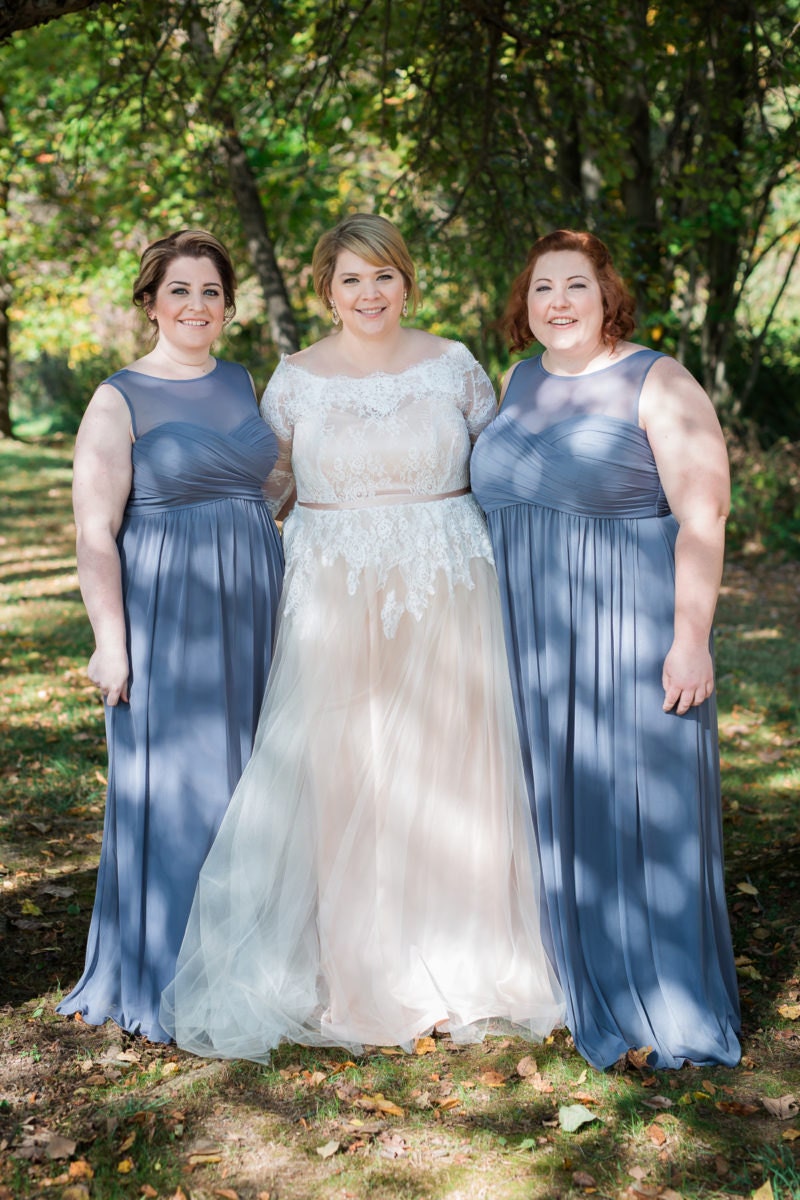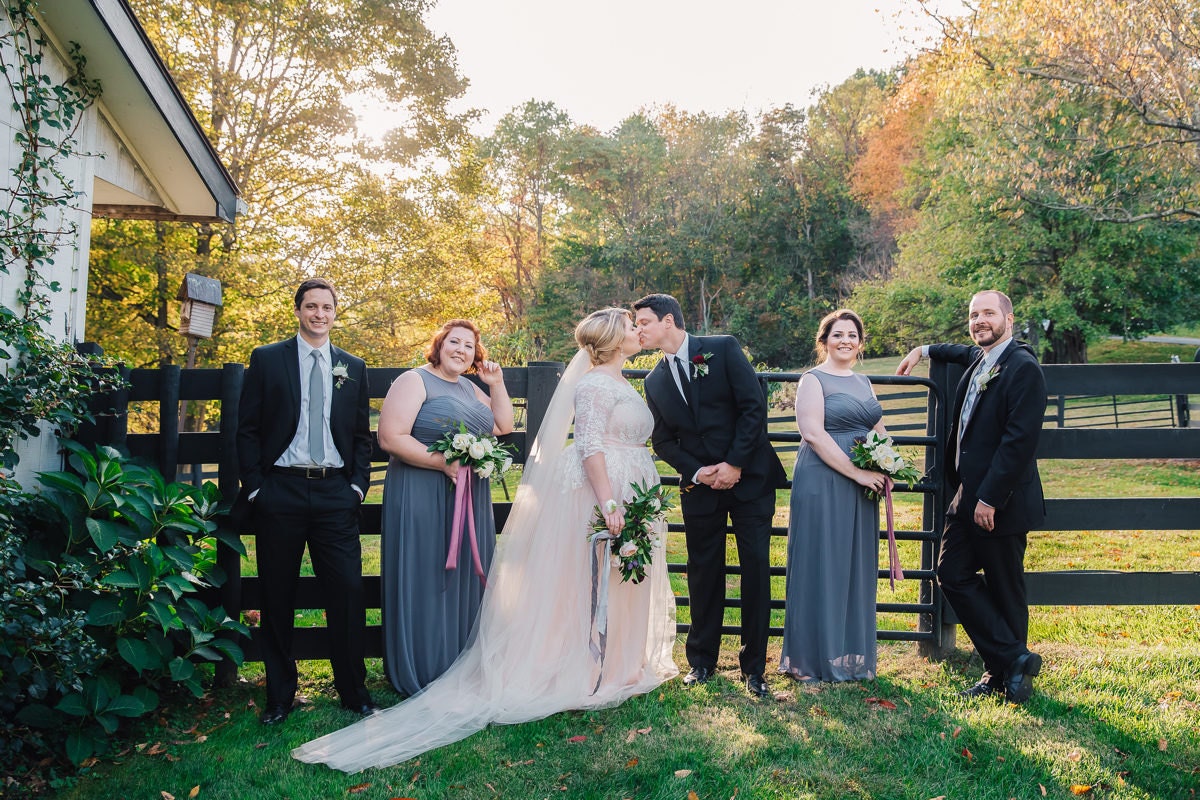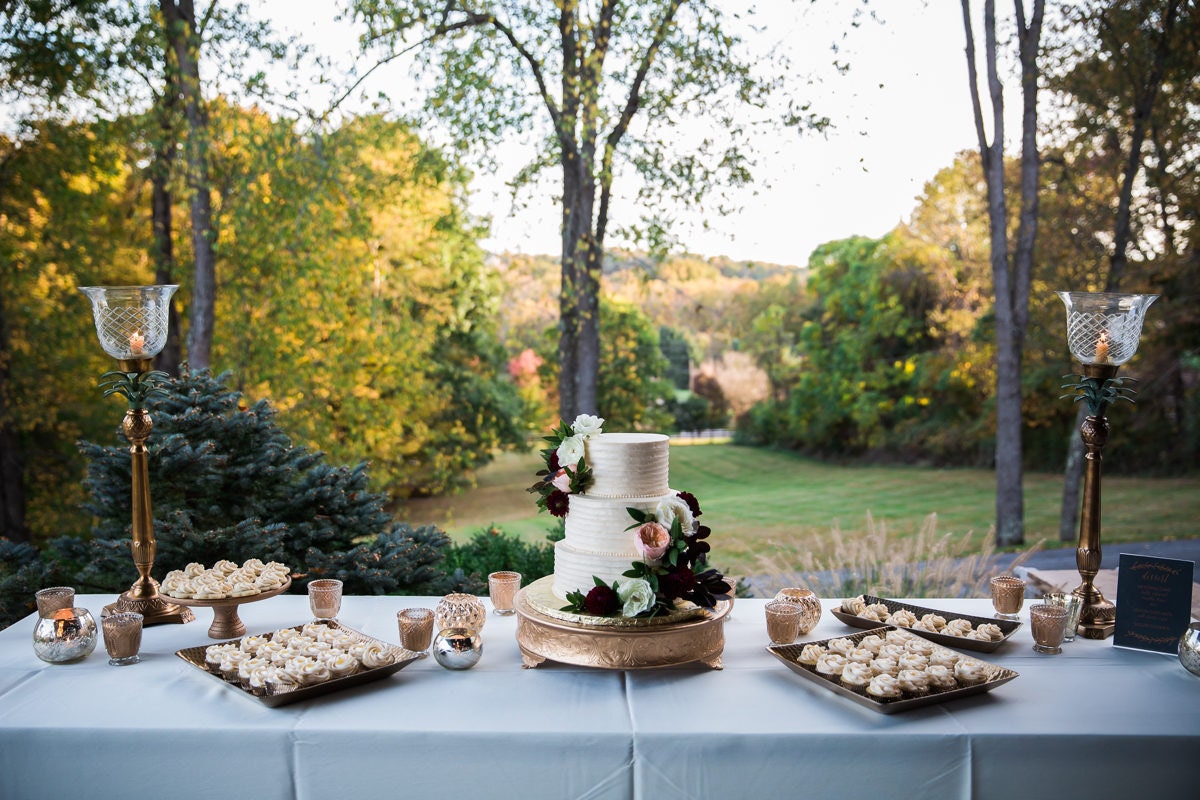 What were some sources of inspiration for you as you planned your wedding?
I used
Pinterest
to help gather inspiration for my wedding. I love to browse
Style Me Pretty
,
Utterly Engaged
,
100 Layer Cake
,
Grey Likes
,
OnceWed
,
Martha Stewart Weddings
, and
A Practical Wedding
(they have some really funny and honest articles). I also took to heart the things my friends and coworkers told me about their own weddings. They're the people who gave me the courage to go against the norm and have a wedding that didn't necessarily fit the conventional mold. I love DIY but I was careful not to get myself into too many
DIY projects
. I bought my wooden table numbers from Etsy and spray painted them gold to match the other gold accents in the decor. I wrote out all the place cards and tied them to horseshoes, which sat at each seat. I also designed my invitations, seating chart, food signage, guest book signage, and programs.
What role did Etsy play in your wedding?
I have always loved buying gifts from Etsy because you can find really awesome items that are unique or very personal to the recipient. It was a no-brainer to get some of my wedding decor from Etsy! I love that Etsy makers are pursuing what they love to do, and supporting them with my purchases makes me happy. For our wedding, I bought the hand-dyed ribbon for my horseshoe place cards on Etsy, and I also purchased
personalized bracelets with our initials and wedding date
 to give to our mothers the night before our wedding; this was one of my favorite gifts to give. 
My bridesmaids received handkerchiefs
with their first initials embroidered as part of their bridal gifts.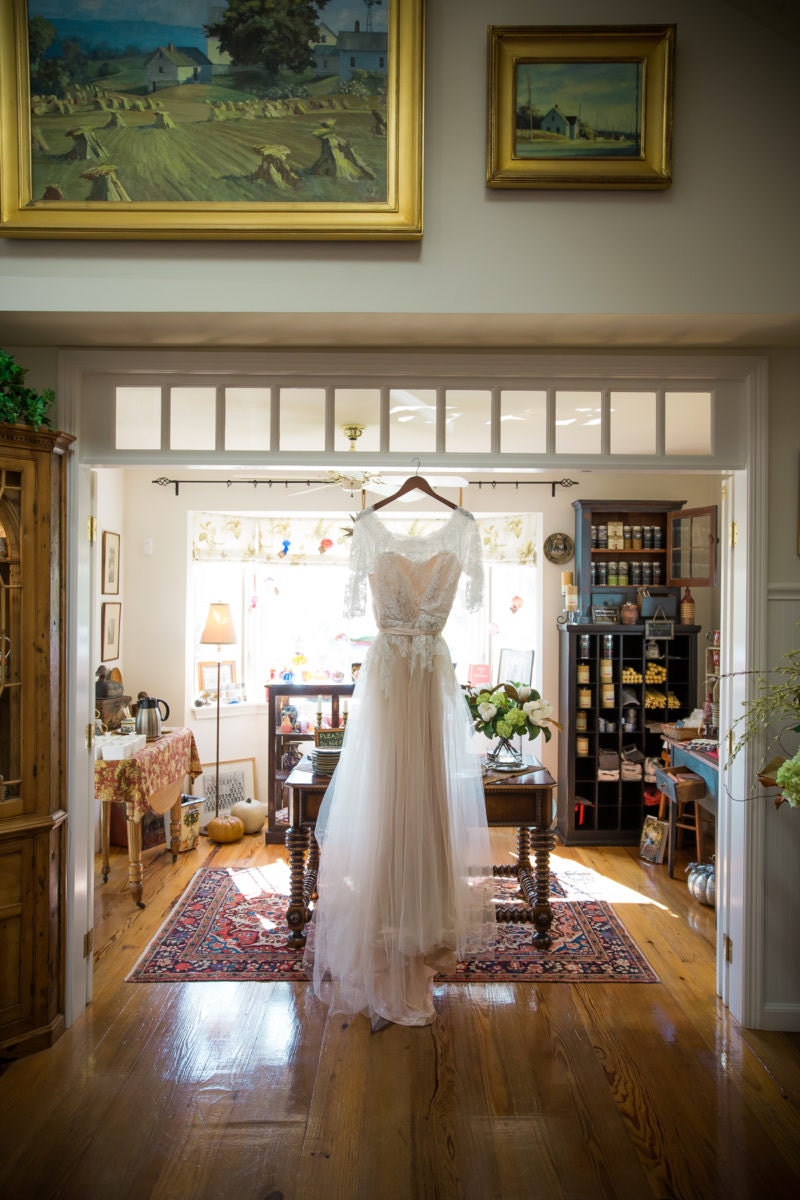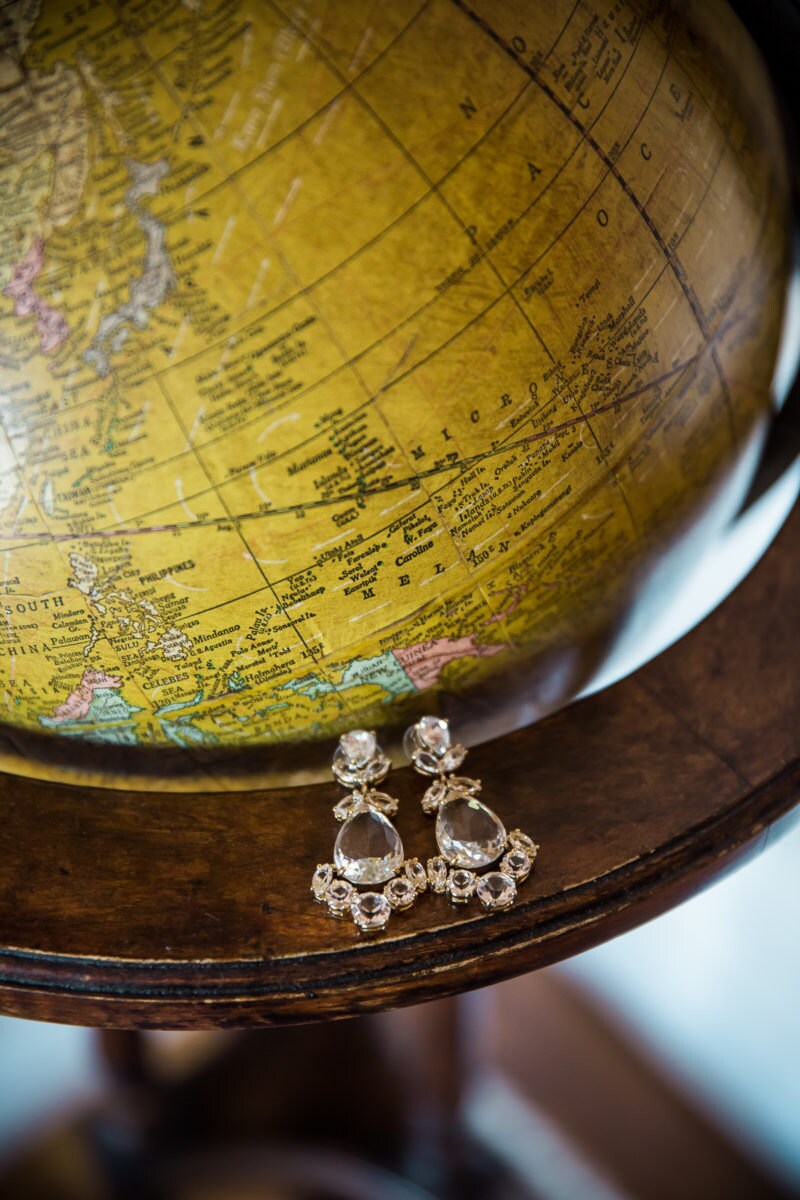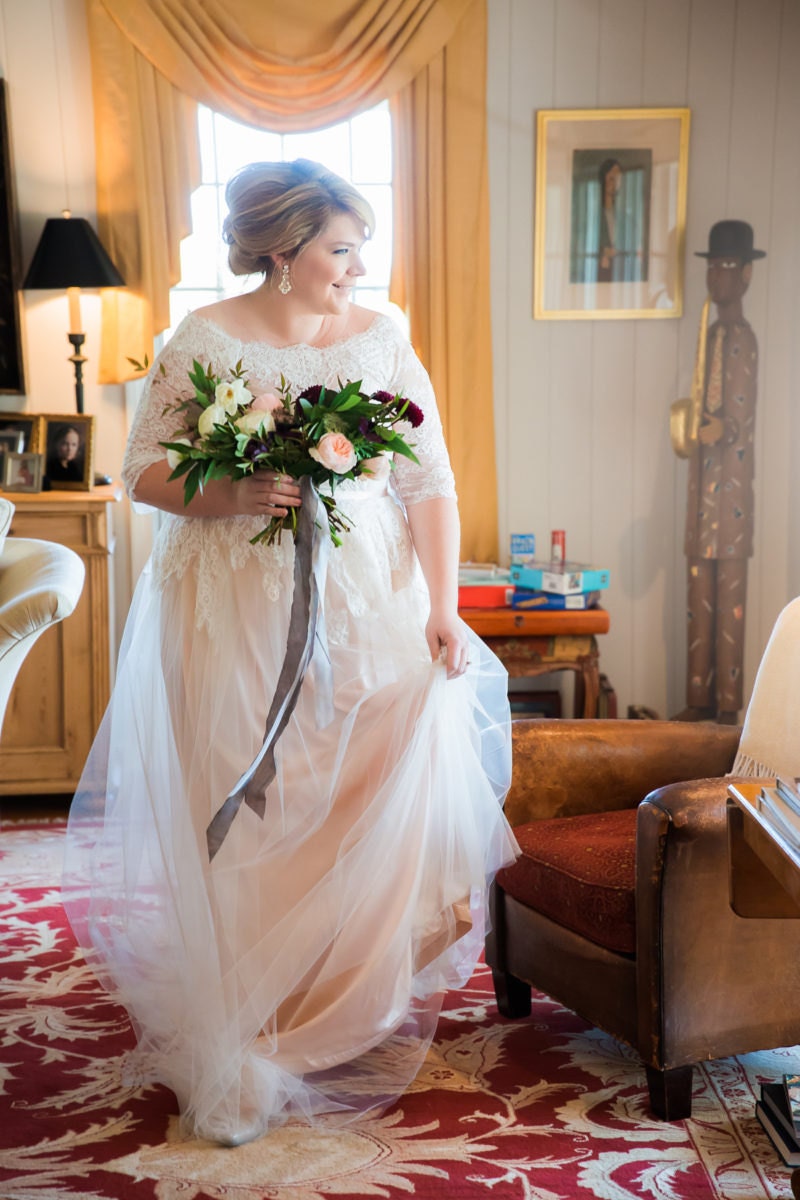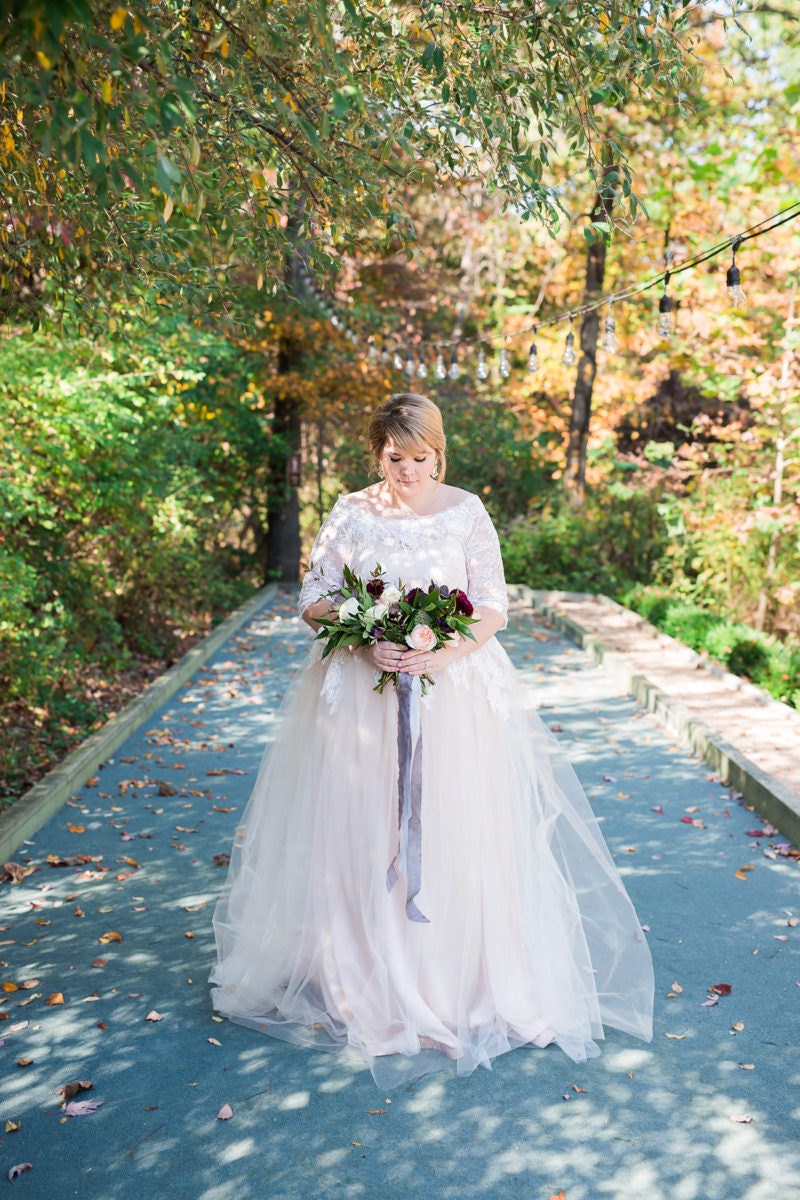 What wedding items are most meaningful to you?
My dress is probably my number one wedding keepsake. I went
everywhere
in Ohio (or so it seemed) to try on dresses. I had a definite vision for my dress and was not finding it. I had pretty much come to terms with buying a dress that I liked but didn't
love
when a friend recommended I contact someone who made custom wedding gowns. I was skeptical of a custom gown fitting into my budget, but I didn't have anything to lose by getting some more information. I contacted Jennifer, the owner of
Ghinda
, and together we designed the gown that I had been imagining. I had so many people tell me, "That dress is so you!" — I feel incredibly lucky to have a wedding dress that was made just for me and fit me so absolutely perfectly. I hope that this dress becomes a family keepsake.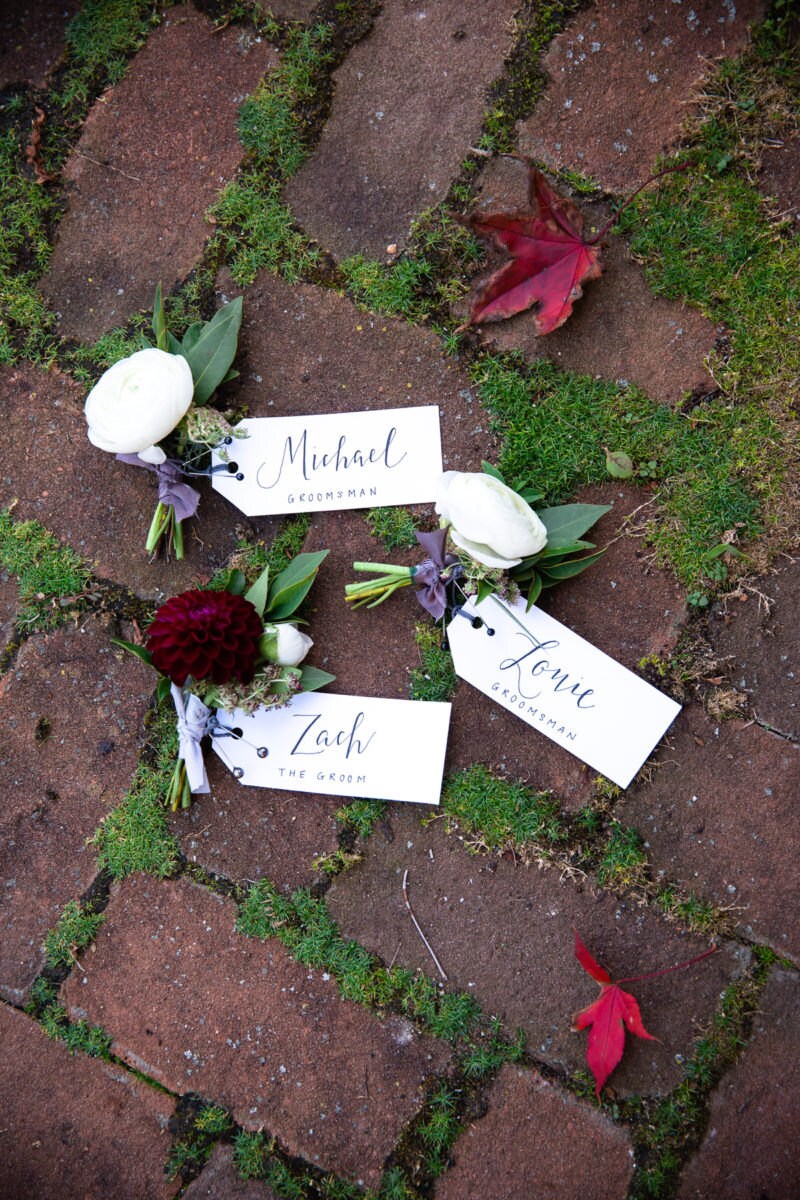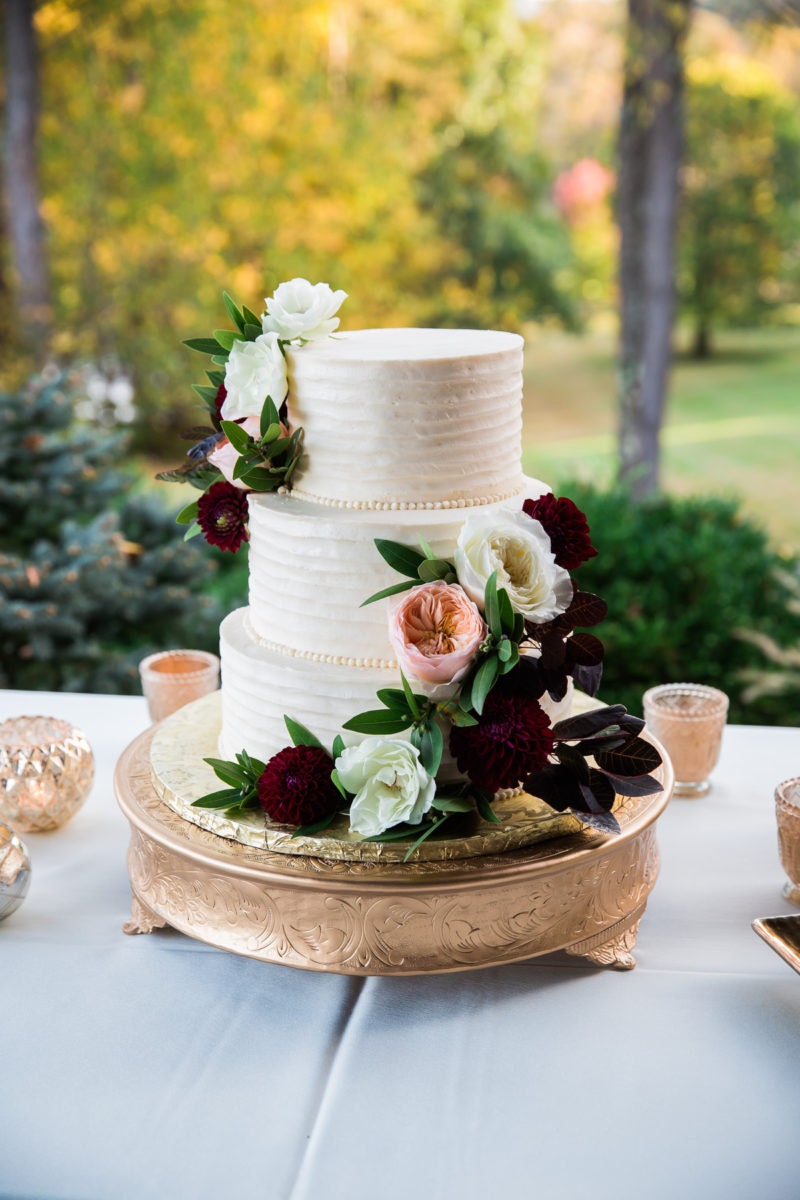 Were any of your wedding items family heirlooms or vintage pieces?
When I began wrapping up all the details of my wedding, I realized I needed to get a cake knife and server. My mom offered to let us use the cake knife and server from her own wedding, and as we were getting ready to cut our cake, I thought of my parents, 30-plus years ago, holding the very same knife and server. It was a special moment.



If you could share any piece of advice with other couples in the planning stages, what would it be?
It's hard to do, but you can find the balance between planning a wedding that reflects your personalities and keeping your close family members included and respected. Ultimately, it's your wedding, and you want to look back on the day with happy memories. Pick out the things that really have meaning to you and stand by them. Remember that a wedding is not defined by the food, the perfect flowers, or even the wedding dress: A wedding is about two people choosing to spend their lives together. Let that guide you as you plan. As for the day of your wedding, my advice is to take time to be alone with your partner. Your wedding, no matter how big or small, goes so fast. Don't forget to pause and take it all in.
All wedding photos by Coley and Co.