by Marlee Grace
This Michigan couple rallied friends and family to create a truly one-of-a-kind, handmade celebration.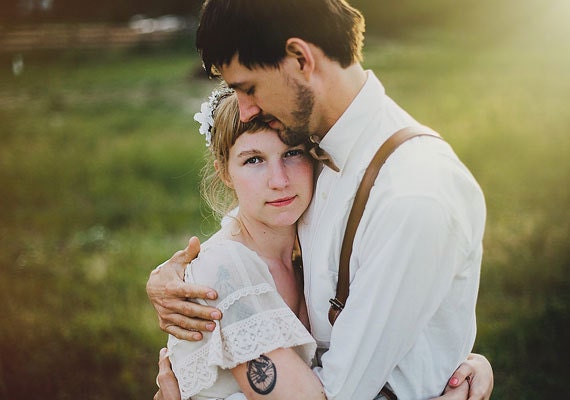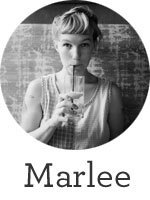 Marlee Grace is a space maker, crafter, performance artist, and shop keeper at Have Company in Grand Rapids, Michigan. Her husband John is a photographer, filmmaker and musician. Keep up with their adventures on Instagram and Facebook, and check out their Etsy shop here.
John and I have busy hands, wild spirits and a passion for organizing. So when we decided to take the plunge into eternal partnership, there was no question that we would plan and facilitate the entire event ourselves with help from our huge community of friends and makers.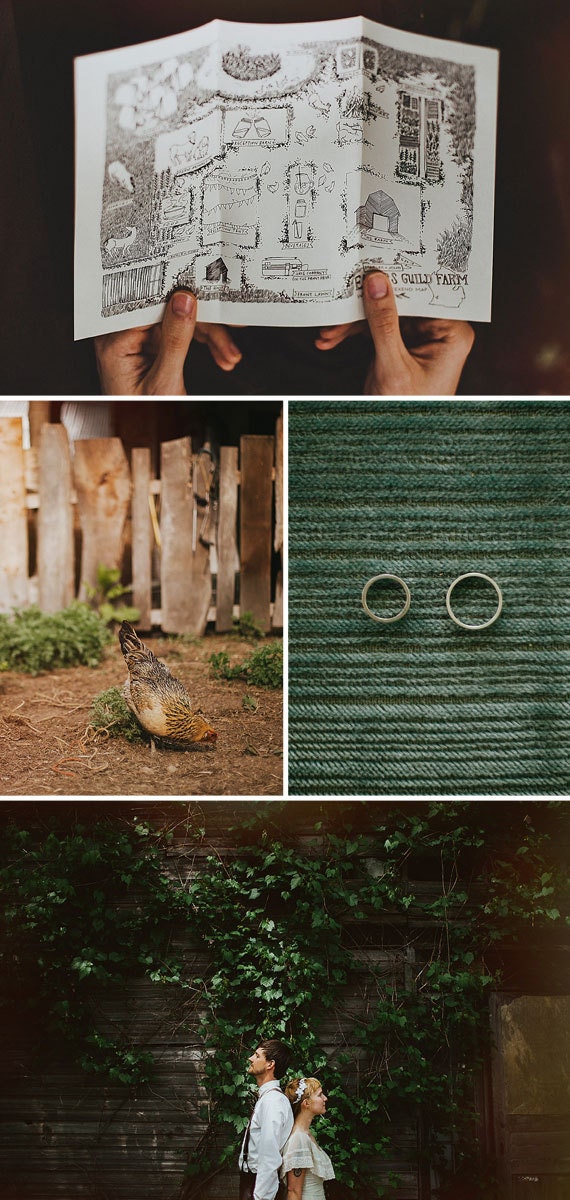 After we got engaged, we ran into our friends Lee and Laurie. They own Eater's Guild Farm, one of the oldest certified organic farms in the state of Michigan. Lee congratulated us and exclaimed, "You should get married at the farm!" From the late-1800s farmhouse to the roaming peacocks, we immediately knew it was the right place.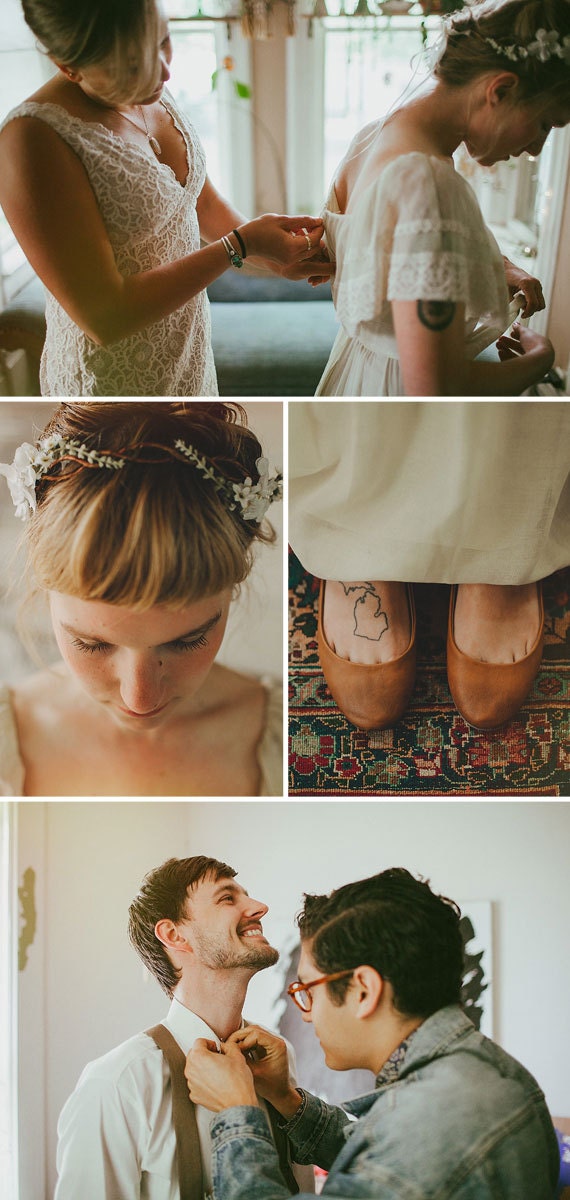 After we found our location and set the date, it was time to get fancy, so I got out the tape measure and set off to find the perfect vintage dress on Etsy. The one I got from Betty and Babs fit like a glove and only needed hemming. I knew I wanted something simple in my hair, and I found the perfect head wreath from Serenity Crystal. John ordered his bow tie from Amanda Jo Handmade and had his suspenders made locally by Harbinger Leather Design. On the day of the wedding, I wore jewelry that belonged to each of my grandmothers, in addition to my engagement ring from Altana Marie and wedding band from Pyxis Jewelry.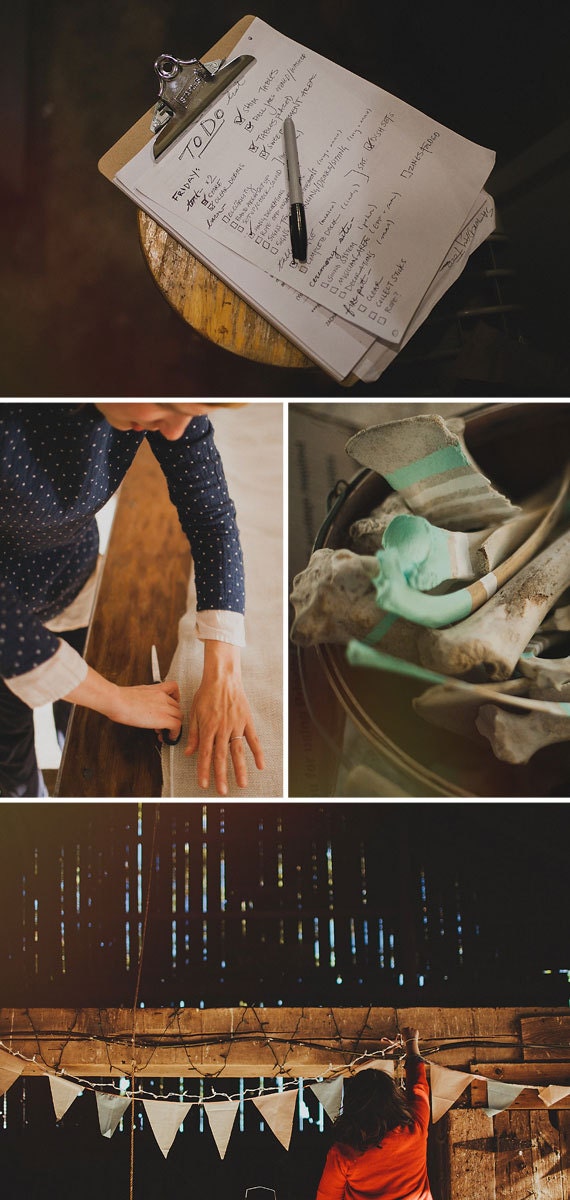 I made our save-the-dates and wedding invitations by hand with the help of my incredible mother-in-law. My favorite part of the wedding planning process was the decoration-making party I had at my house. With help from my amazing mom and a handful of creative ladies, we made hundreds of feet of bunting, painted twigs, and wrapped bark around candle holders. We also cut little pom poms and created a design for our table settings. John and I also made little wedding zines as party favors, and our friends helped us fold a few hundred of them the night before the big day.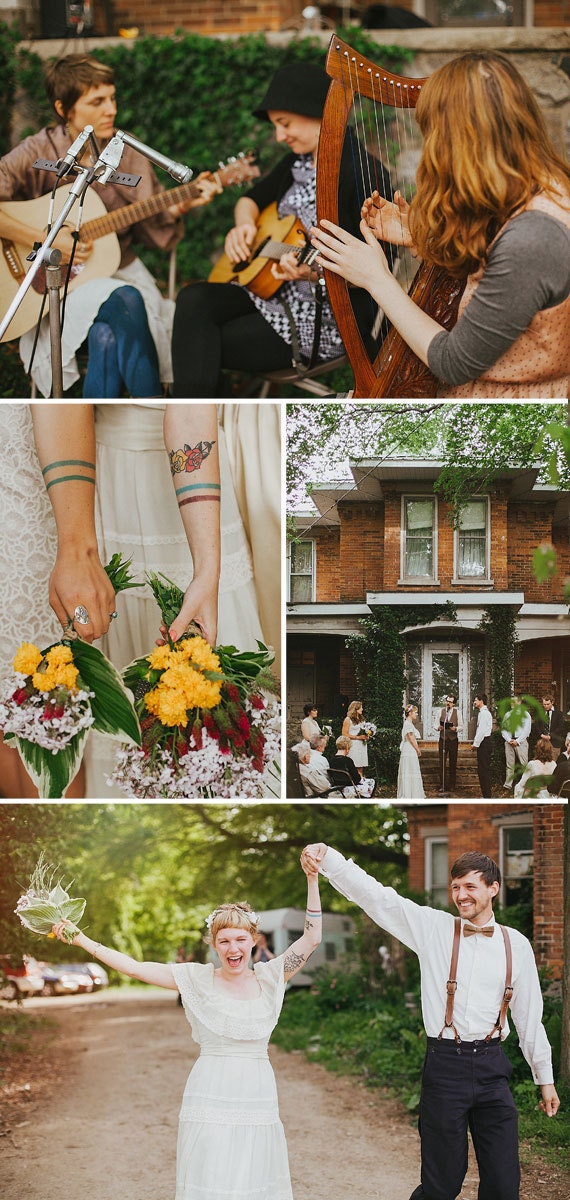 On the day of the wedding, our friends in Frontier Ruckus played music while everyone gathered before the ceremony. John and I wrote our own vows, and we had our pal Brandon Foote officiate the wedding. Our meal was served buffet style by a rad little drive-through Indian restaurant called Baba's Grill. We also had kegs from our local brewery Founders, kombucha from Bloom Ferments, and appetizers made with food from the farm. Our desserts were made as a gift by our incredible friends at Marie Catrib's.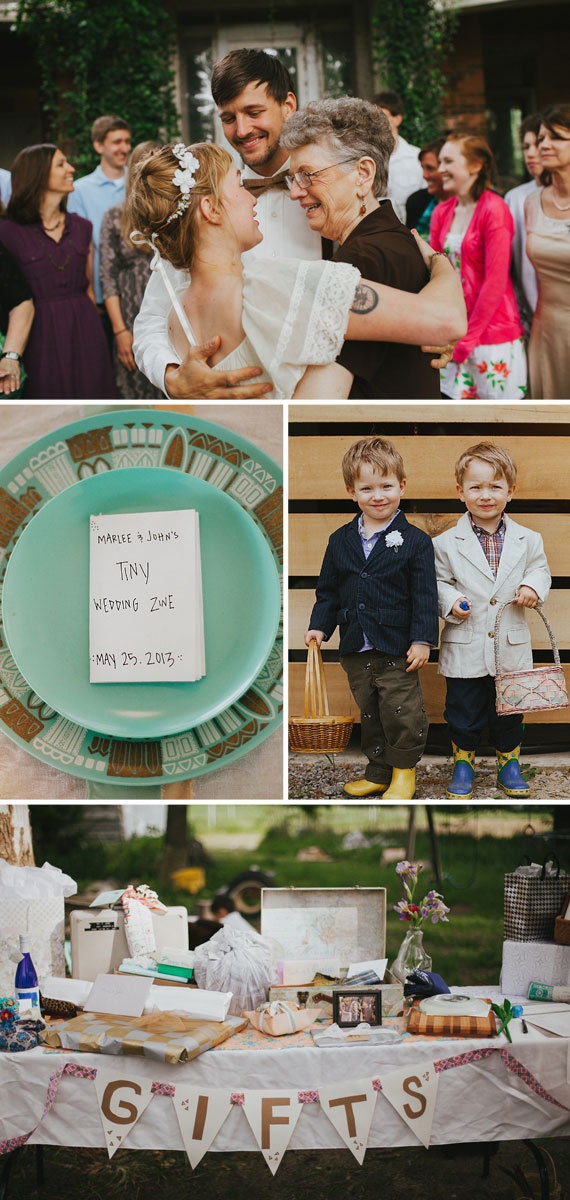 Our beautiful wedding programs were made as a surprise gift from our friends Lucy Engelman and Annie Comperchio, and included a hand-illustrated map of the farm. The back had an illustration of a new moon and a full moon that read "From new love to full love" since we met on a new moon and were married on a full flower moon. The most incredible gift of all was from my brother Sam, who put together an entire set of Motown covers and played them live with a band during our reception in the barn. It was wonderful to have all of my best friends there, dancing wildly and loving fully.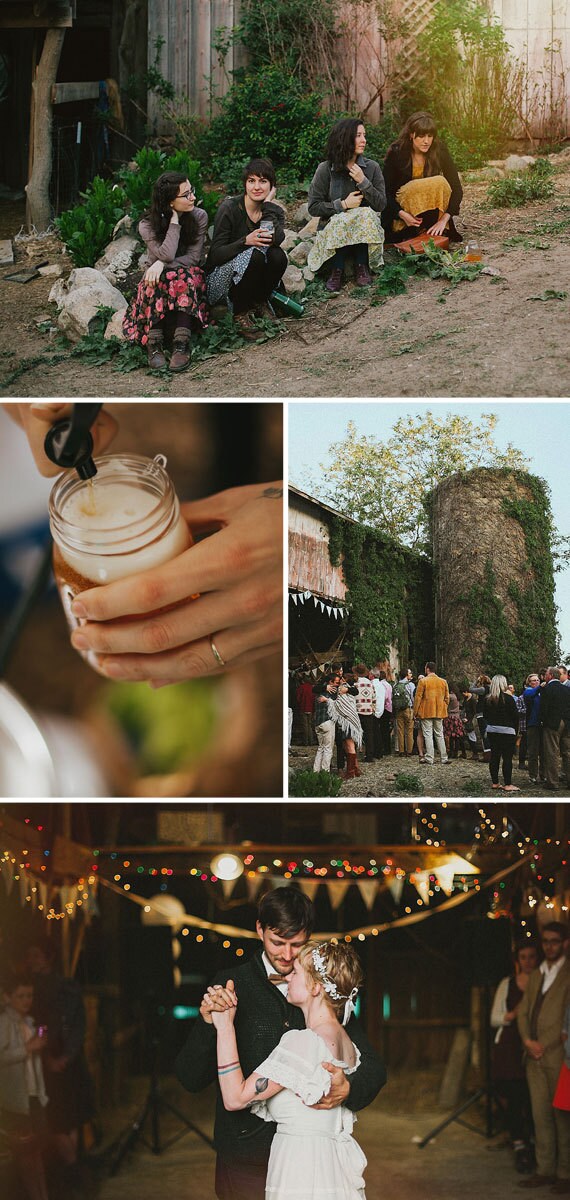 When I look back at the entire weekend, I see how it takes an entire community to lift us up, and it's a damn good thing to have such a vibrant one. After the wedding, Laurie and I were inspired to start helping other couples get married at the farm. We've already started planning a few events and weddings for next year!
All photographs by Jacki Warren.