by Rachel Mosely
This Father's Day, celebrate Dad with something special that honors his interests and shows him just how much you care.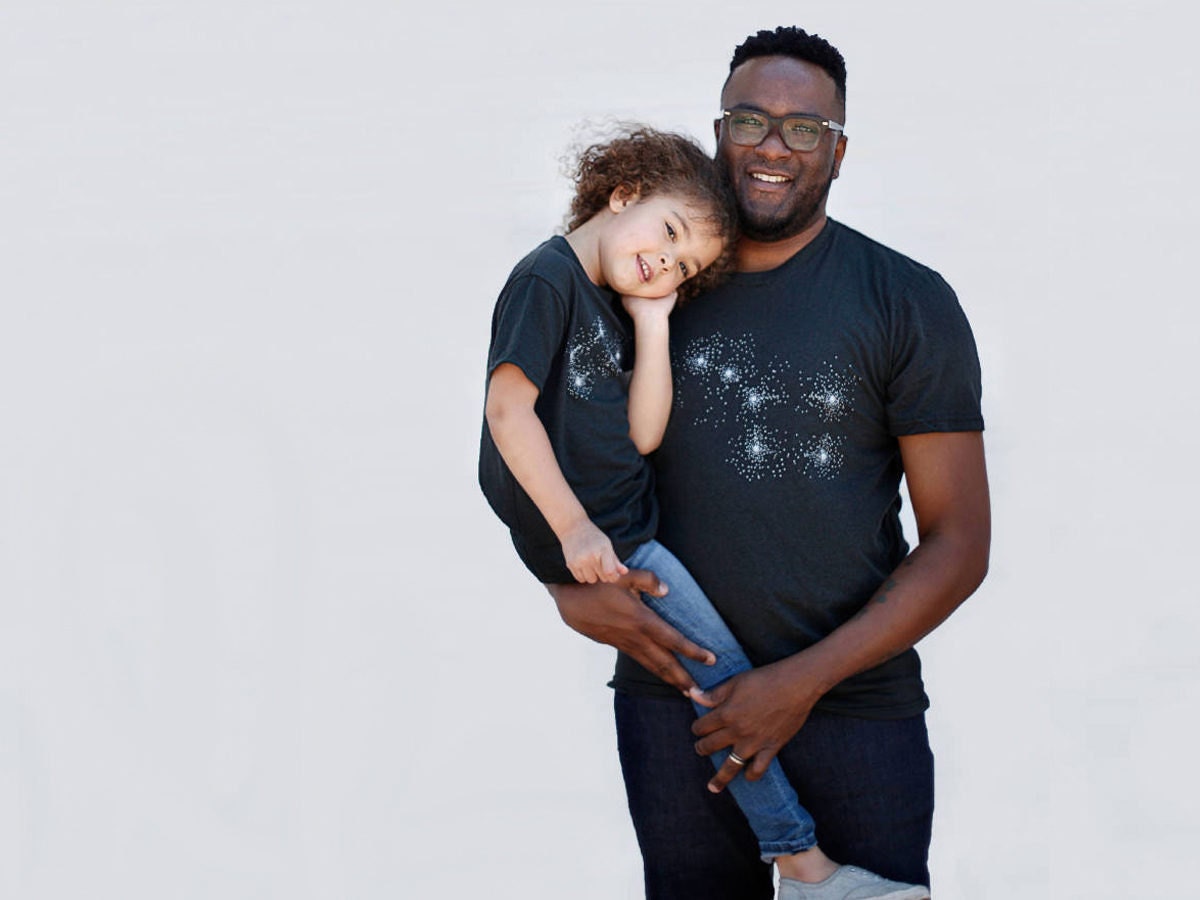 Whether it's bonding over favorite painters, prepping a flavorful feast side by side, or embarking on epic bike rides that put your tires—and your tail—to the test, many of the best moments between children (of any age) and their dads are spent savoring a shared interest. So this 
Father's Day
, it's time to say thanks with a thoughtful something that honors the passions he's always held—and luckily, passed down to you. Whatever his version of bliss might be, a little quality time in his happy place will always be a welcome gift. So why not help him get there—and maybe join him for the afternoon—with one of these carefully selected, togetherness-inspiring Father's Day ideas?
For the outdoorsy dad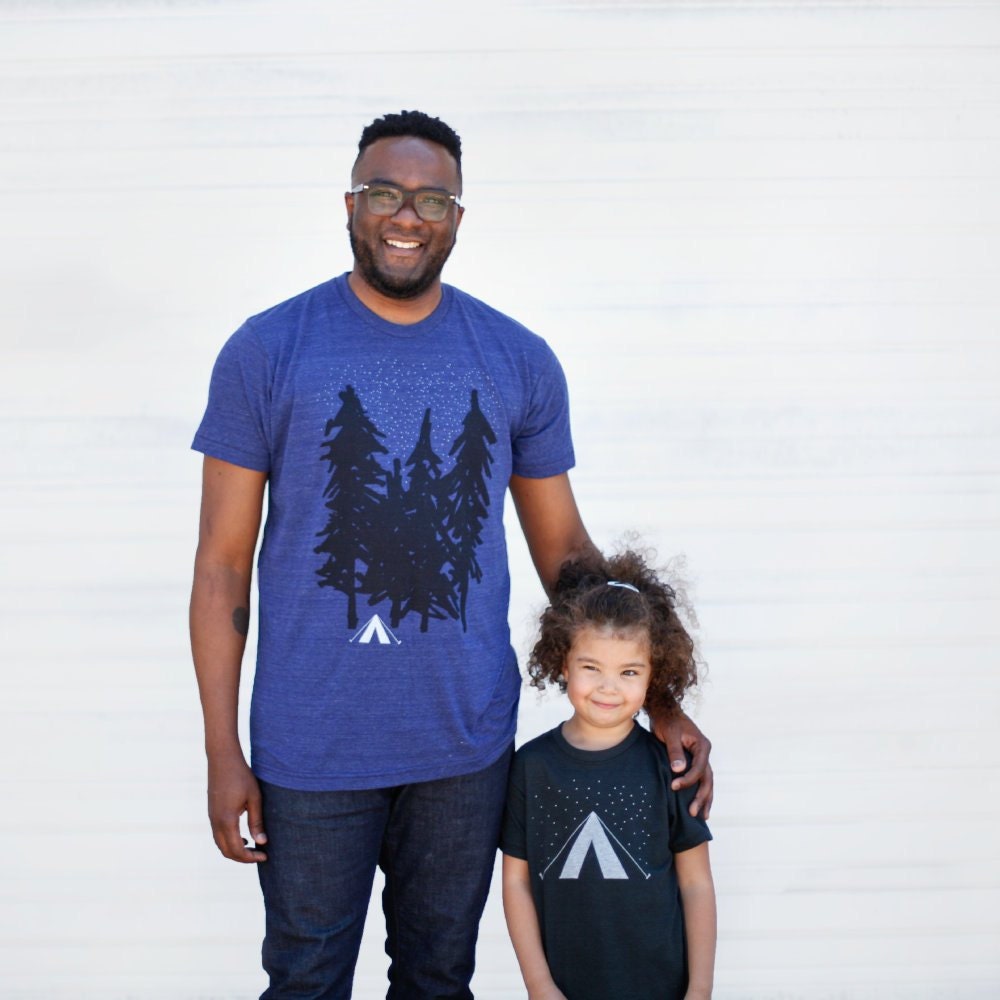 >
When it comes to parental bonding experiences, it's pretty tough to beat a camping trip. Anyone who's grabbed a tent and thermos and headed into the wilderness with Pops knows how the stunning scenery, the distance from the regular day-to-day, and ample quiet time can strengthen family ties. And while 
Blackbird Supply Co.
's
coordinating camping-themed T-shirt set 
would make a fine standalone gift for any outdoor enthusiast, it becomes an even better present when paired with an invitation for a one-on-one weekend in the woods.
For the dad on dinner duty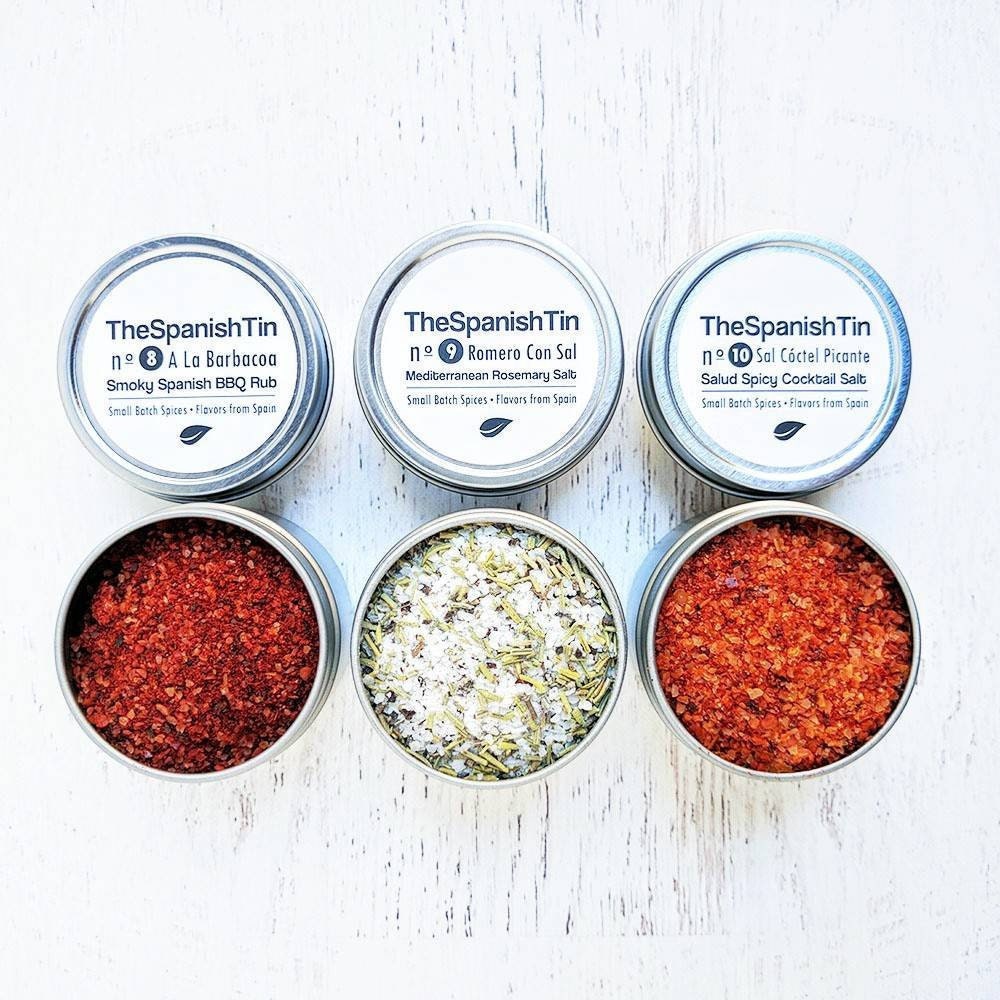 >
If you're planning to treat the man who taught you to cook to a Father's Day dinner out, you might want to save unwrapping this particular present, an irresistible
set of artisanal spices, 
for after the meal—or be prepared to tear him away from his prep station. SoCal native Nydia created a line of flavorful spice blends inspired by her father's Basque heritage, and informed by her own stint living in Valencia, Spain.
The Spanish Tin
's gift set features a smoky barbecue rub with paprika, chilies, and pepper; a Mediterranean rosemary salt that gives a flavorful kick to seafood and sides alike; and a spicy cocktail salt, perfect for decorating the rims of glasses for margaritas, micheladas, and other summertime faves (because, hey, Dad deserves a happy hour, too).
For the painterly dad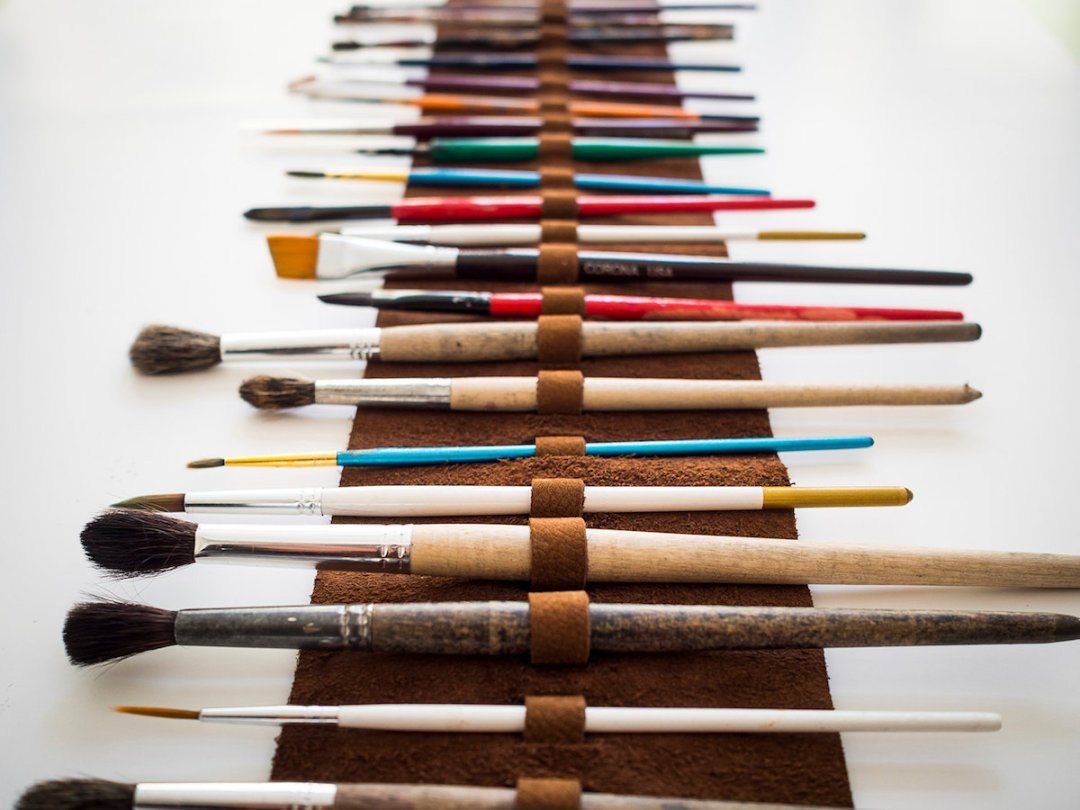 >
From the time he chaperoned your first-grade field trip to the museum to today, he's shaped your appreciation for creativity in all its forms. Show him that you value his artistic side with 
Cut Design
's
rollable leather paintbrush case. 
The portable organizer lets him get a grip on all the tools he needs for his next endeavor, whether it's an abstract masterpiece or a honey-do project around the house. Each piece is carefully constructed by a leather crafter (and trained photographer and videographer) in Istanbul—a fun fact that scores you even more points as a patron of the arts.
For the dad who dreams of putting greens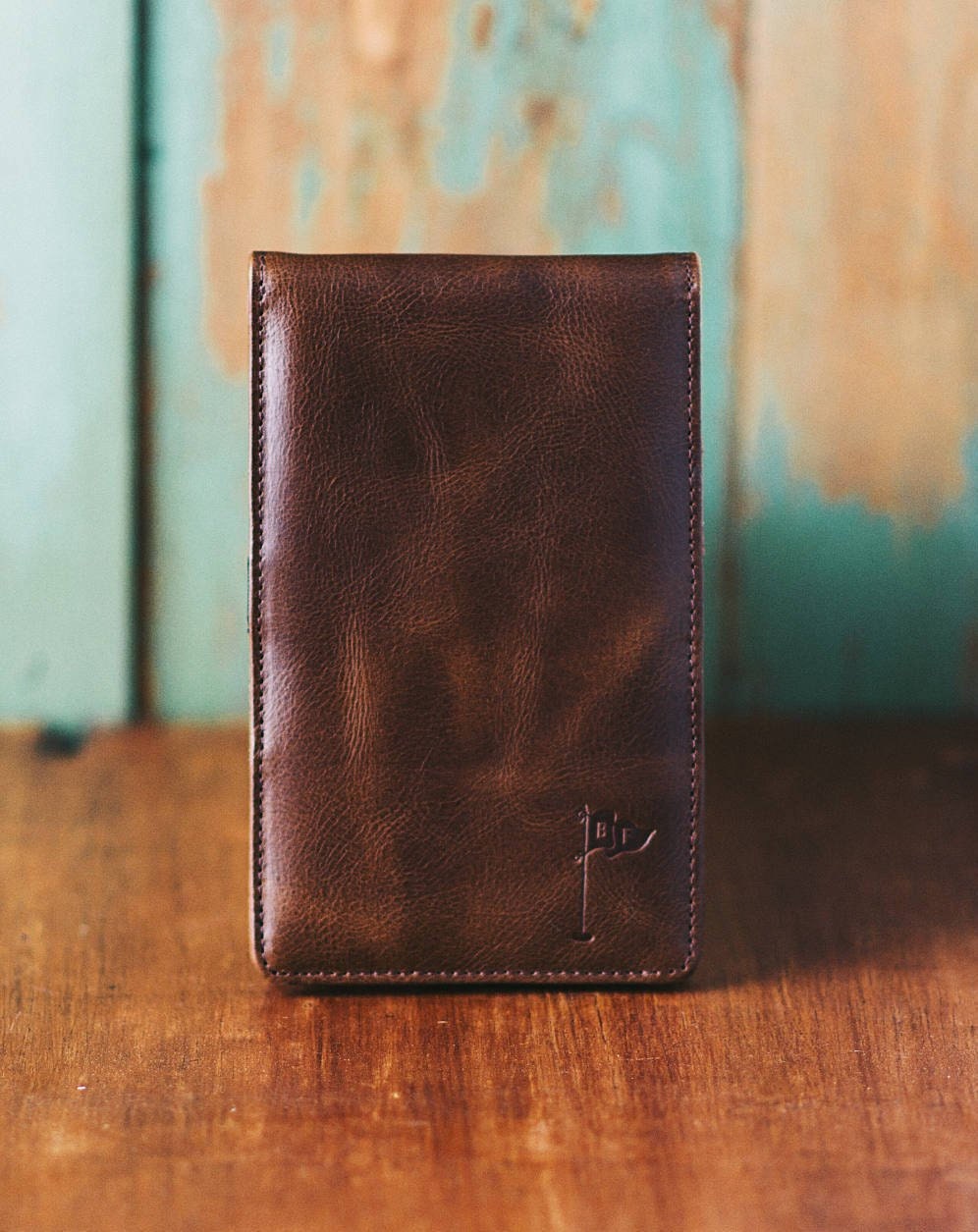 >
If your best heart-to-hearts with Dad have always happened on the golf course, there's no better gift than 
Bluegrass Fairway
's handmade 
leather scorecard holder.
 It's a timeless and elegant accessory that Dad will actually use on the links, and the shade and texture of the leather, sourced from Chicago's century-old and family-run
Horween Leather Company
, gets better as it ages (just like you-know-who). Spring for having his initials stamped on the inside (for a mere $10 extra), and you won't have to worry about the inevitable which-one's-mine confusion when all his golf buddies decide they want one, too.
For the always-up-for-adventure dad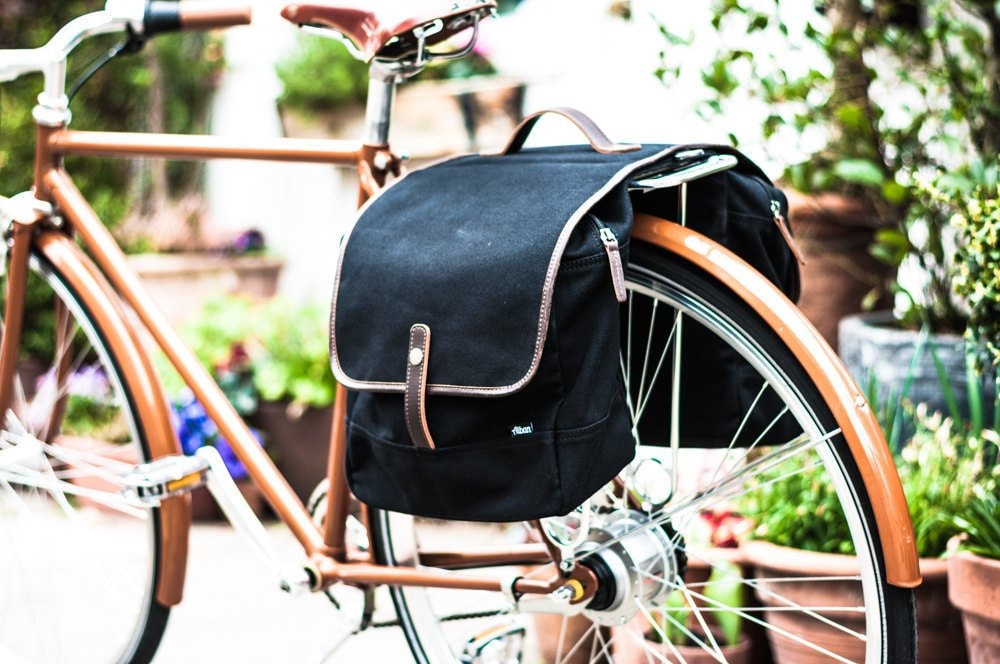 >
Are you lucky enough to have a Spontaneous Dad? You know the type: You're never quite sure what's up his sleeve, but his half-baked schemes always manage to result in the most epic of memories. This type of dad is basically a big kid, in the best possible way—and that's a trait that should be celebrated. A roomy canvas
bike bag
from London-based 
Alban Bike Bags
 will fit everything he needs for a last-minute picnic in your nearest state park, a day at the beach (two towns over), or…well, just about anything an adventure junkie can cook up. And it does it all in a package that lets him maintain an external air of maturity and sophistication.
For the vinyl devotee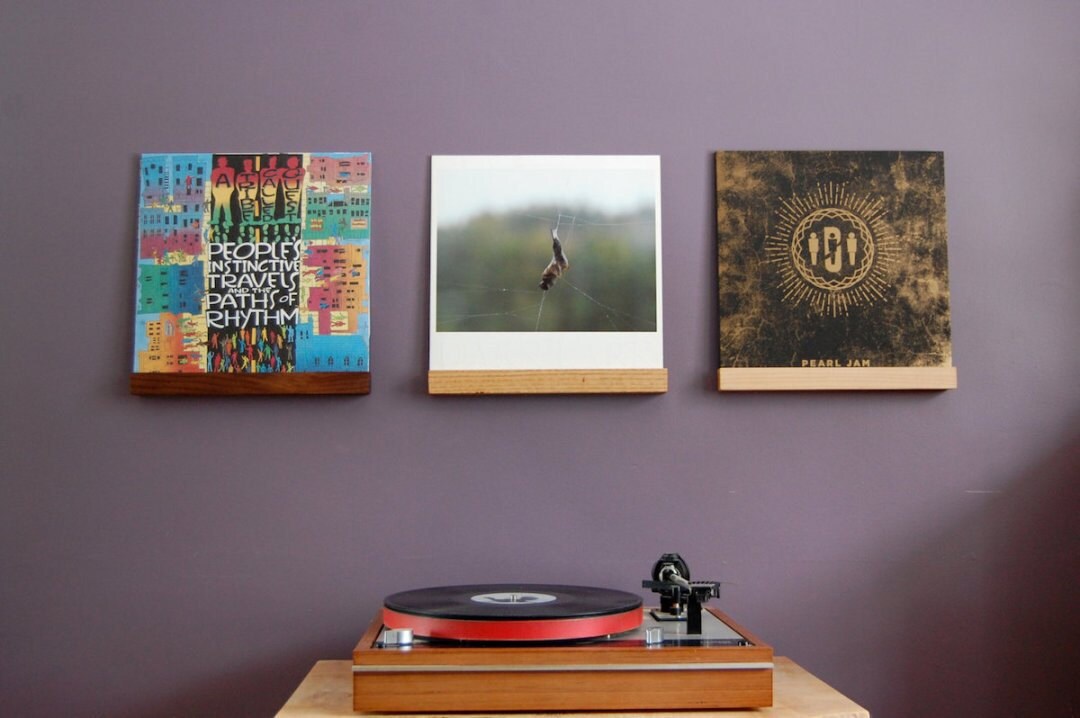 >
Whether your current tastes wholly overlap with his, or you've found a single genre/band/album/song you can both agree to listen to on repeat, you can honor your earliest musical influencer with a handmade 
floating LP shelf
 from the Canadian woodworkers behind 
Super Cool Things
. Available in walnut, oak, and maple, these wall-mounted beauties can serve as easy-access storage for his turntable staples or a streamlined display for the ones with the best covers. Pick up one in each finish for a mix-and-match gallery wall look, or commission a custom order that's a pitch-perfect match for Dad's finely tuned aesthetic.