Treat yourself or someone you love to a stunning handmade bouquet with real staying power.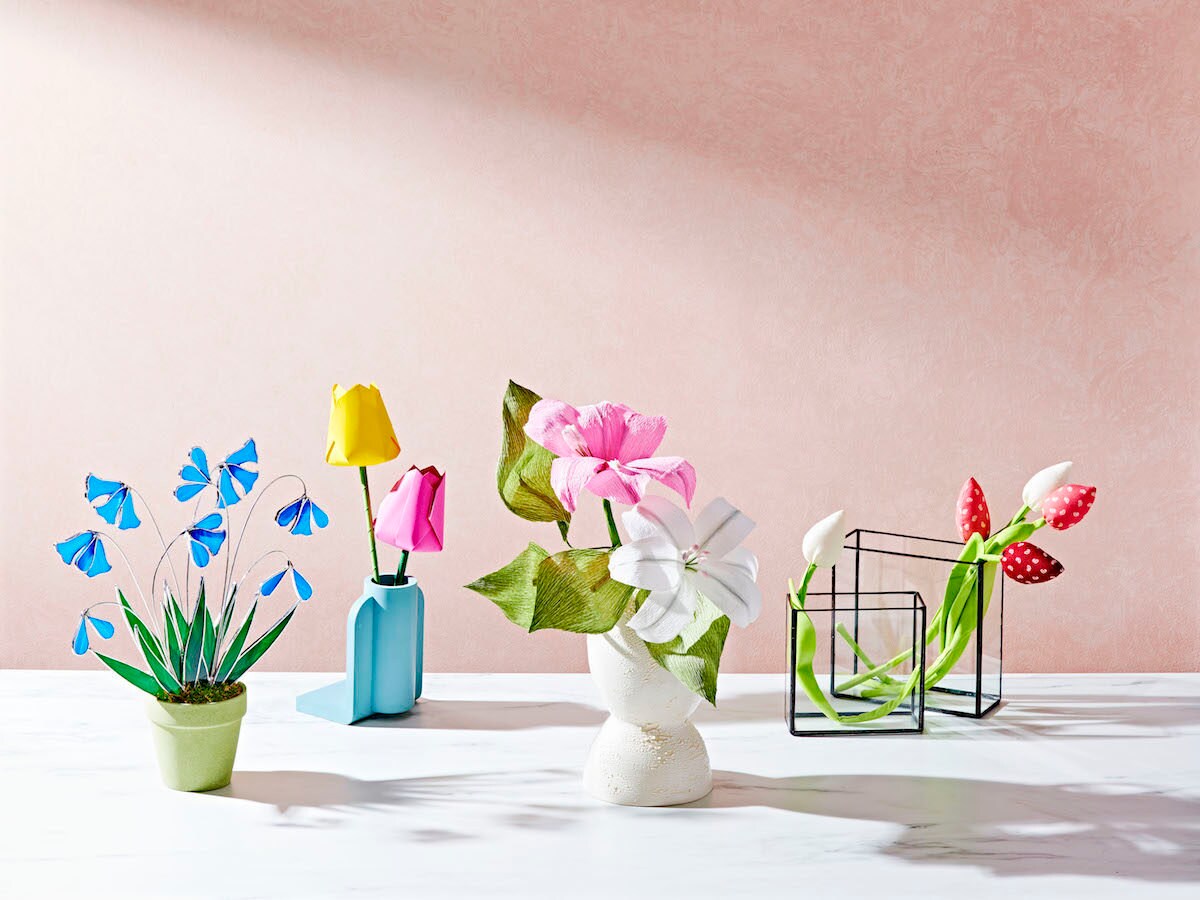 Fabric tulips are red, stained-glass petals are blue. We'd love to receive a gorgeous handmade
faux
-quet this season—how about you? This stunning crop of beautiful (and wilt-proof) blossoms, each paired with an equally exquisite vessel, is guaranteed to please any time of the year. Pro tip: Many of these floral finds ship with more stems than are shown here—which means you can divvy them up into a few
special gifts
(and still have some leftover for yourself).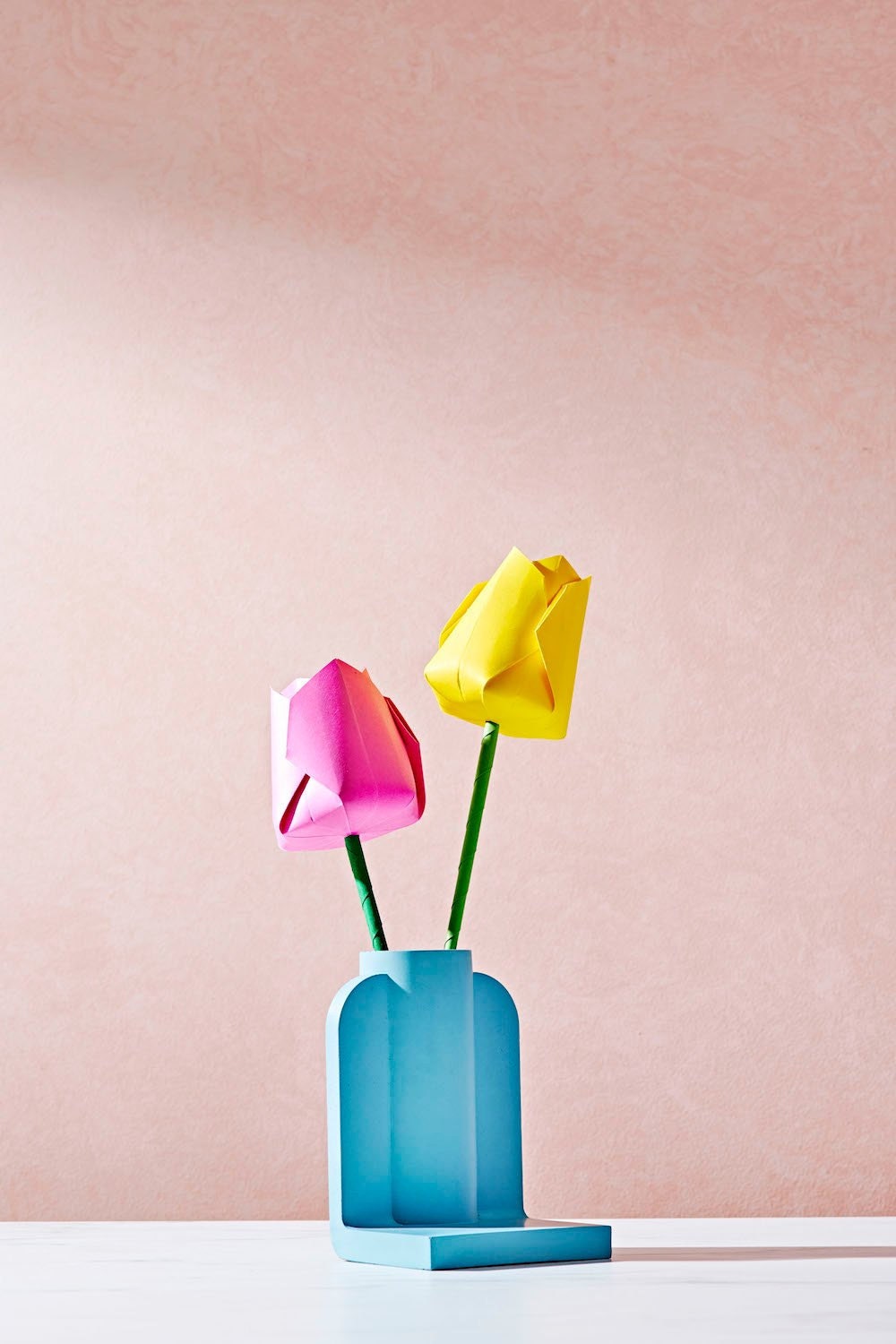 >
The minimalist color-lover in your life will appreciate this artful pairing: crisp
origami tulips
from New Jersey's Lusine Paper Craft and a
concrete vase
from Surpoint that channels the pastel hues and streamlined curves of 1930s Miami Art Deco architecture.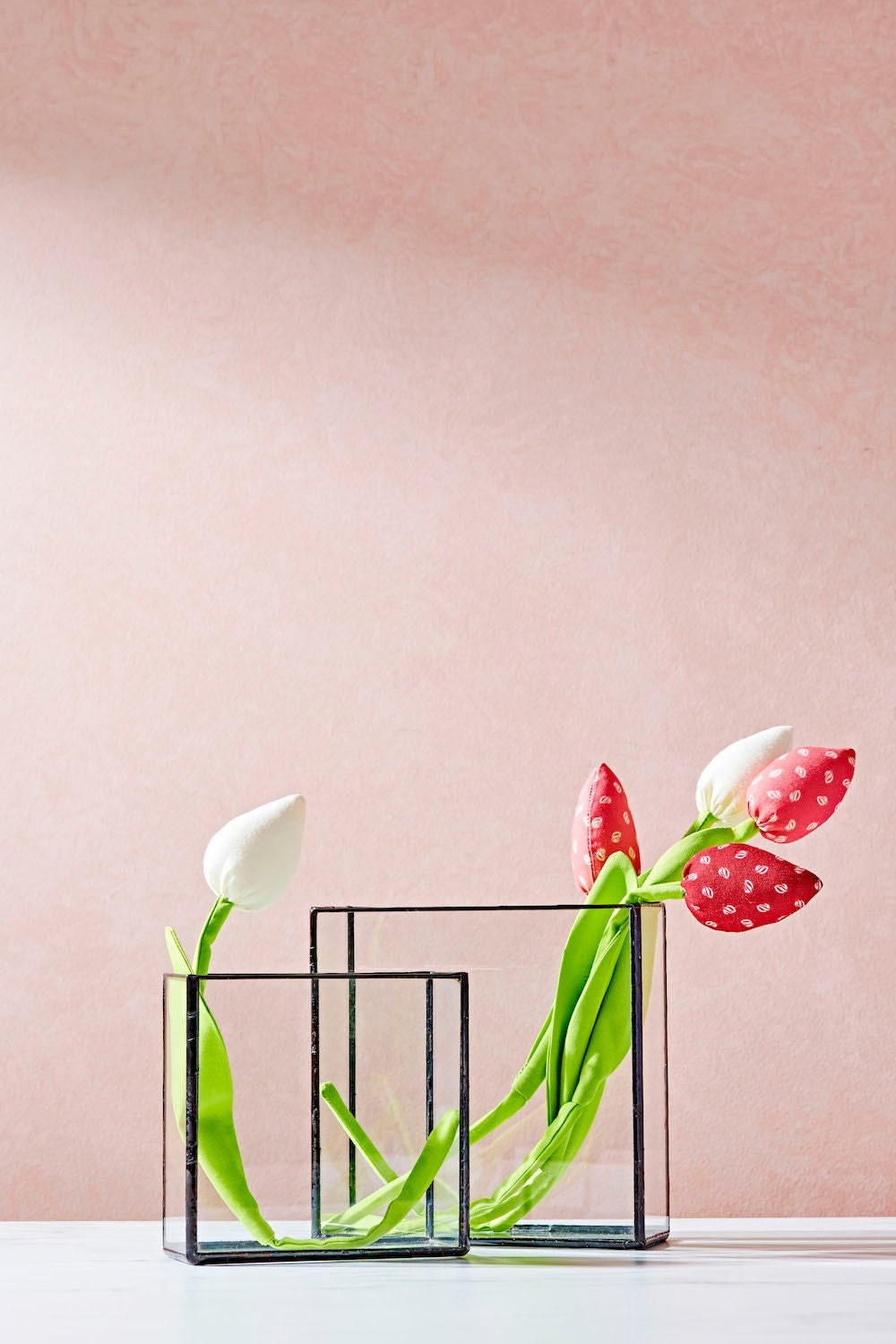 >
Happy Dolls By Lesya's cheery
printed-fabric buds
and soft stuffed stems provide a pleasingly pliant contrast for MONTI's structured, modern
glass boxes
.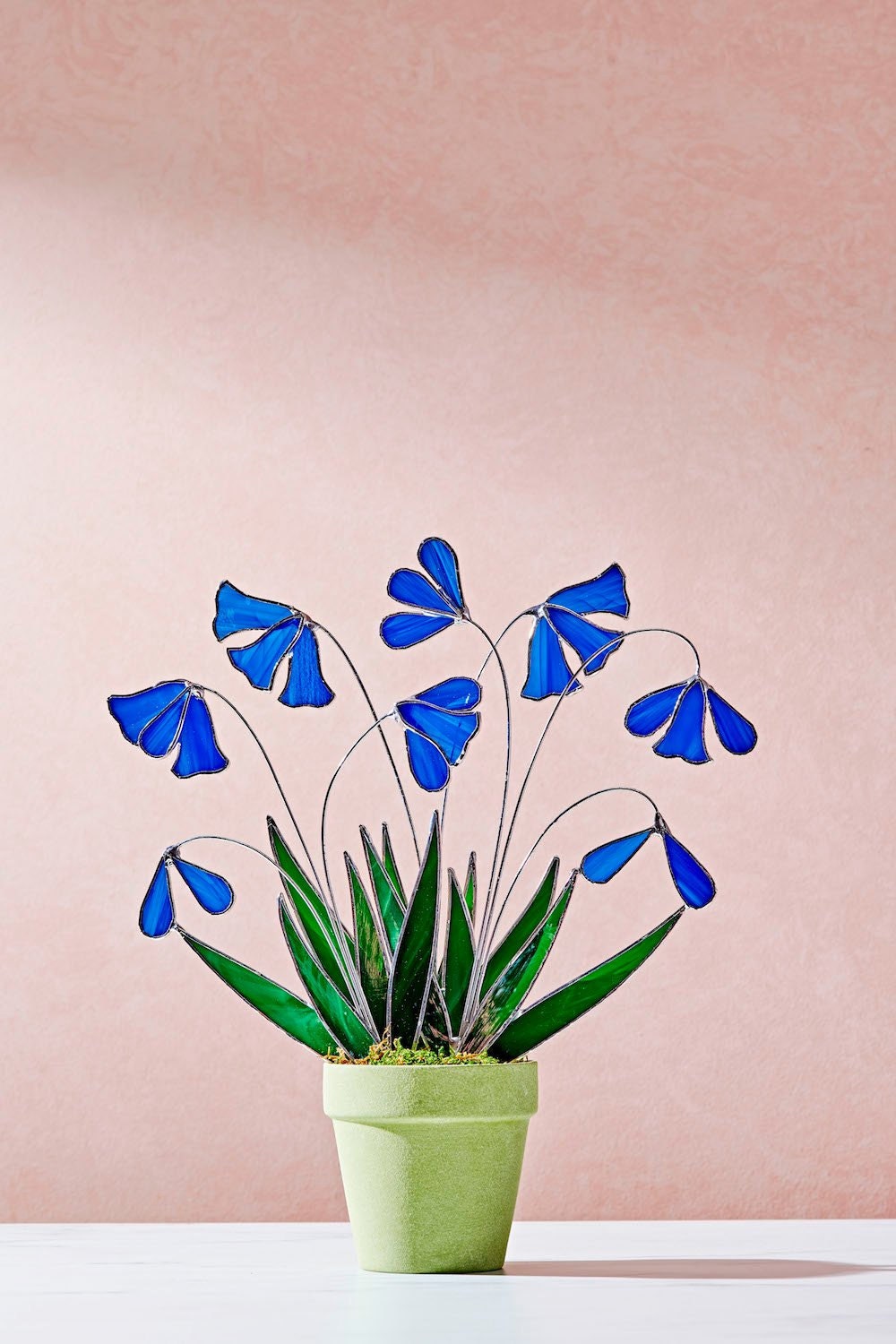 >
This petite
stained-glass arrangement
from Gala Gardens Glass Art (which comes rooted in its own simple, sturdy clay pot) only gets more enchanting when sunbeams light up its cerulean petals and gleam through its green glass leaves.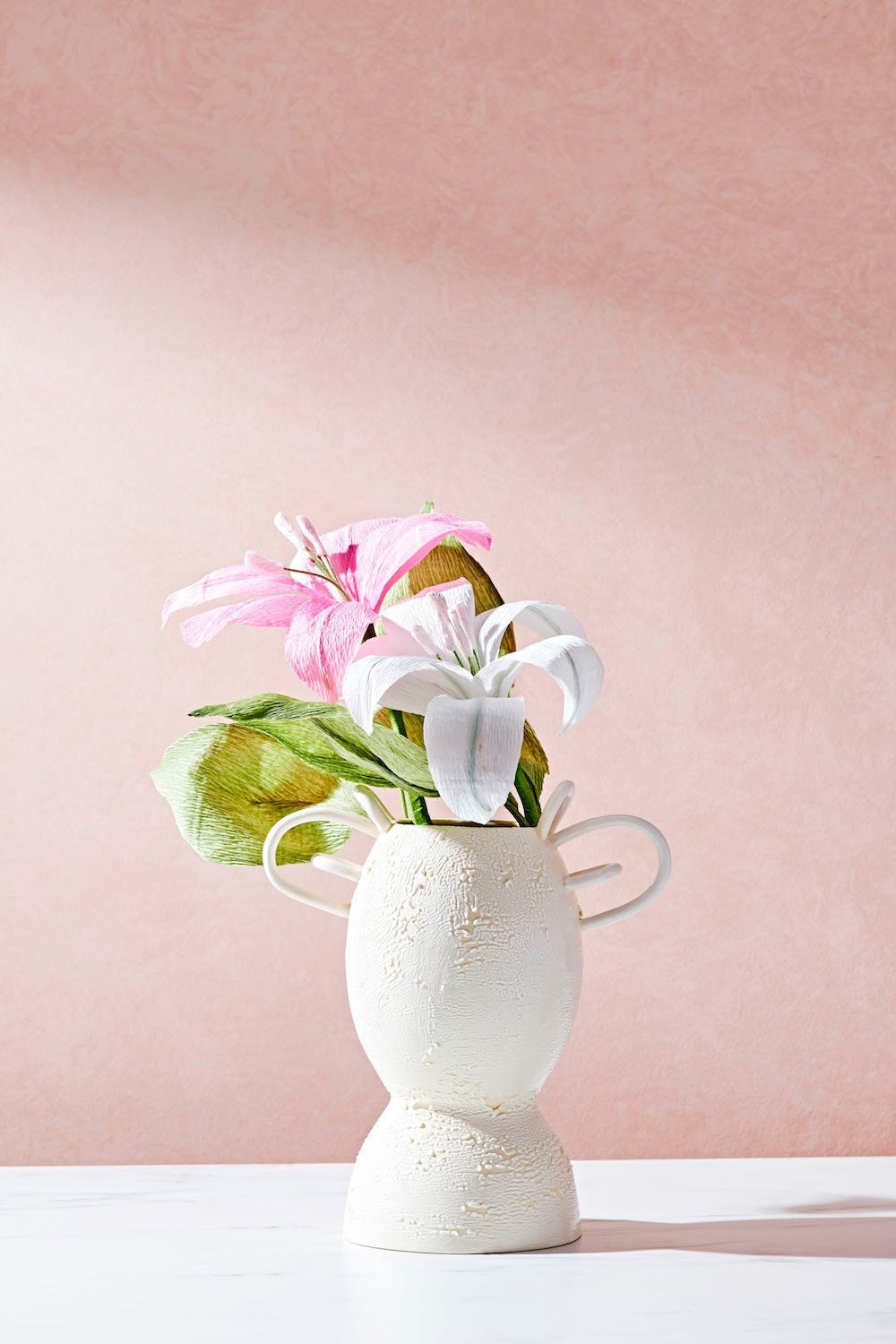 >
Katya Paperie's crinkled
crepe-paper lilies
elevate an everyday material to elegant new heights, and come in more than a dozen colors—any of which would play well against the textured neutral backdrop of Muddy Heart's distinctive double-handled 
stoneware vase
.