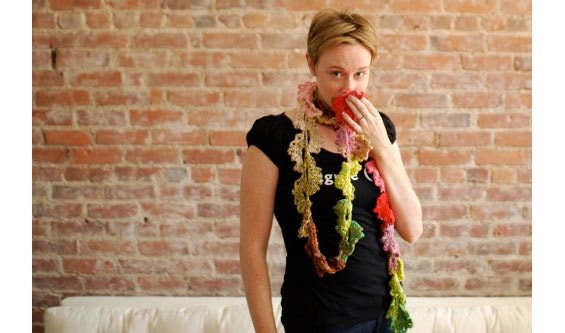 This week's Featured Buyer is Jessica Marshall Forbes, a knitter who's been blogging since 2004. You may also know her as the founder of Ravelry.com, the knitting and crochet community website founded by Jessica and her husband Casey last year. Ravelry has taken the fiber world by storm and grown to over 180,000 users and 2.8 million page views per day. Today Jessica is going to share some of her favorite knit and crochet items on Etsy!
I am really excited to talk about my favorite Etsy shops on The Storque! I am a big fan of buying handmade, being a knitter and crocheter myself. Also, Etsy shop owners are wonderful Ravelry participants: many advertise on the site, feeding Ravelers' bottomless appetite for handmade knit and crochet related items. Independent knit and crochet designers, local yarn stores and other small craft businesses are a huge part of what makes Ravelry so fun and rewarding for us.

There are so many amazing shops on Etsy for knit and crochet, so it was so difficult to choose things to include.  I have met so many great crafters through Ravelry and here are some of my favorites!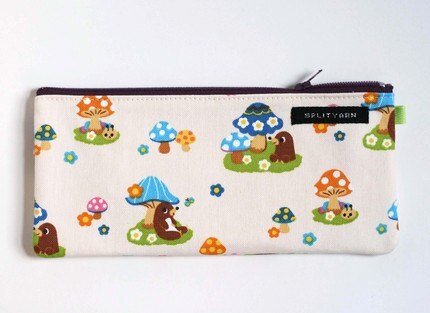 I am totally addicted to splityarn's pouches. I use them to hold my scissors and stitch markers when I am on the road, and use the longer pouches to hold my crochet hooks.  Beware: once you start with her pouches, you can't stop!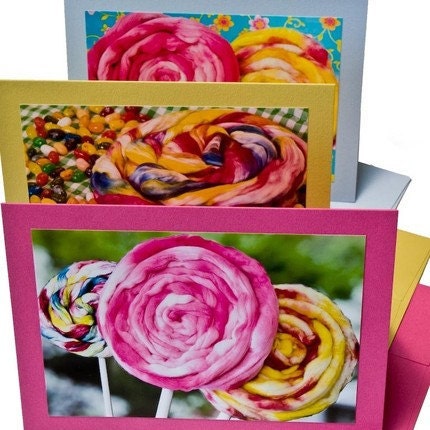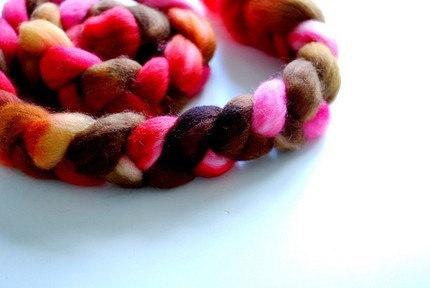 My dad always told me you should send thank you cards and I like to find pretty, handmade ones on Etsy!  My two favorite shops for yarn-themed cards are Maryse's and Fricknotes. They both feature colorful cards with really amazing photography!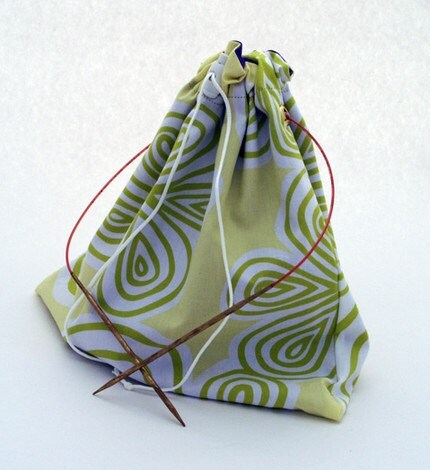 Just like other knitters and crocheters, I am always on the look out for a new bag to carry around my projects.  I have a large purse that I use every day and, without a project bag to protect my work, it can be very easy for something to unravel as I go through my day. (Nightmare!) This lace keeper by julipbags will keep everything safe from harm!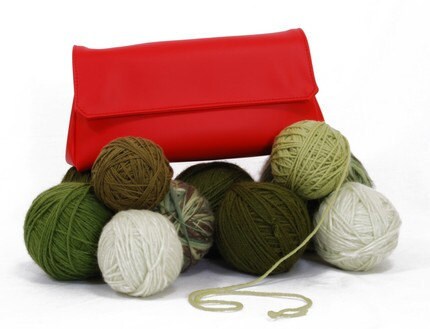 I am loving the knitting clutches by persnickityknits!  No reason that our knitting bags can't be stylish as well as functional.  This red one caught my eye but she also has them in more neutral colors.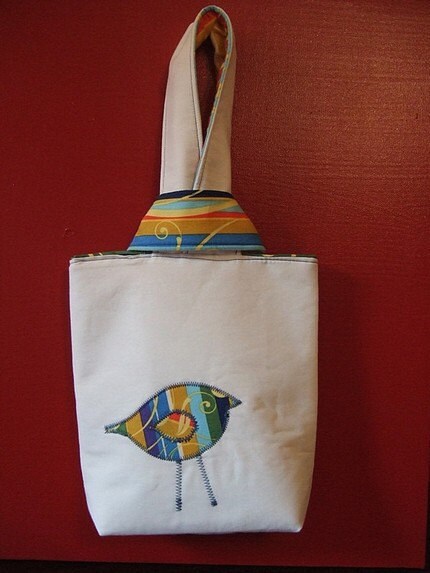 For tinier projects and knitting in line at the post office, I love the wristlet bags from SewBendy. This one with the little bird is awesome!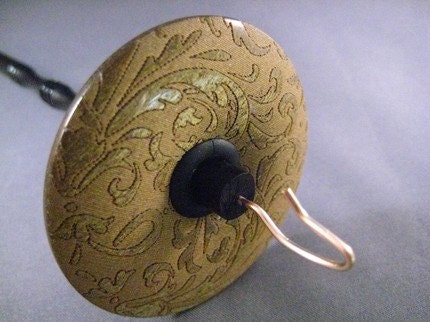 I also dabble in hand spinning. Butterflygirldesigns' spindles are definitely on my wishlist! They are so gorgeous and functional! She also has lovely batts and rovings.
For yarns and rovings for spinning, the sky is definitely the limit on Etsy! You could spend a year's salary easily. I picked out a few that I have my eye on.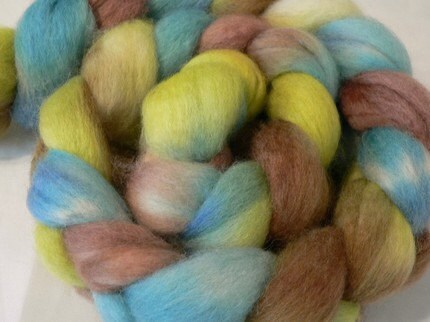 I am a sucker for blue, green and brown and this Bluefaced Leicester by Squoosh is definitely pushing all my buttons! She also has lovely handspun and hand dyed yarns.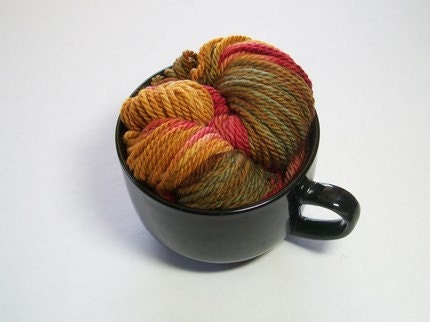 Denise at BlueHandsFibers does really amazing things with color.  I am leaning toward fall tones right now; I love her bulky Harvest merino.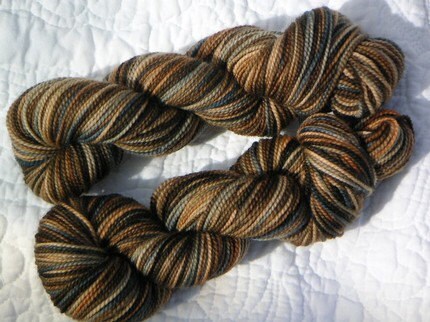 More on the fall-ish theme: I like this neutral, but not too boring, sock yarn from CapistranoFiberArts.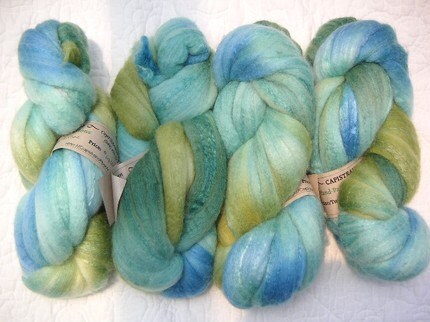 CapistranoFiberArts also dyes up some mean green and blue, which is what got me hooked on her in the first place! Mmmm yummy!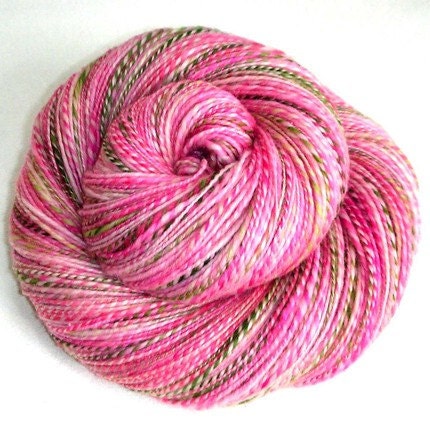 I was lucky enough to score some handspun yarn from Juliespins' shop this week. It is really incredible. (If you can get your hands on some!) She doesn't have any in her shop currently, as they sell so quickly, but she does do custom handspun and has some really lovely rovings.  She is lovely to work with!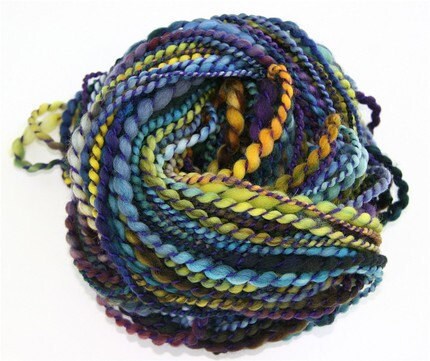 I recently discovered Guttersnipe's shop. She has yarns that are just really fun, especially with the cowl craze going on right now. I love the colors in Earthsea, which is a bulky superwash merino.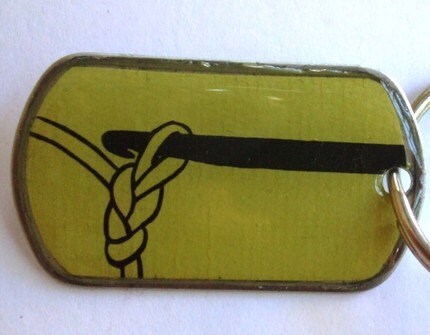 Also, just for fun, I like these resin keychains from Debbie at McYarnpants. She also has a ton of other goods made from vintage knitting and crochet magazines, including cards.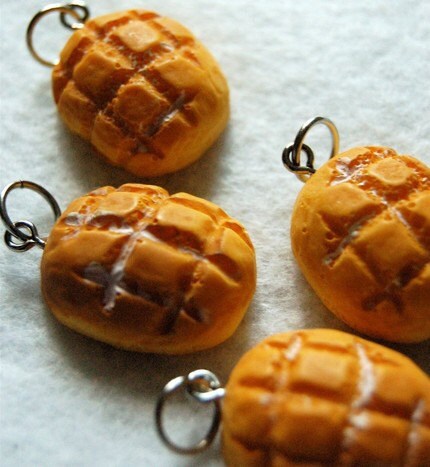 There are lots of shops on Etsy that have stitch markers. I like Pookeh's shop because she always has some fun ones! 
When she's not knitting, Jessica crochets, spins, takes pictures, rides her Vespa, gardens, and buys necklaces from Etsy sellers like there's no tomorrow. She lives in Boston with her husband and 2-year old Boston Terrier, Bob, who loves to get his picture taken. When he's not posing for photos, Bob works as mascot for Ravelry.com.
Looking for more on knitting and crocheting? Look no further! For more shopping ideas, our Featured Buyers series is quite impressive! Do some digging, my friend!