by earthfurniture
"I want my furniture to fill classrooms, homes and businesses so it can inspire all types of people." – Mariana Schechter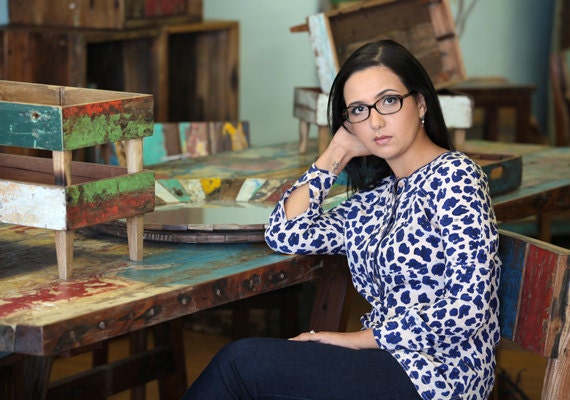 Editor's Note: We've amended the interview below with additional information from Mariana about her Malibu, CA-based operation. Ecologica Malibu is a collective shop, run on Etsy by Mariana with help from a local staff. In keeping with Etsy's rules, that collective should have been disclosed within the shop; this is now corrected.
At Etsy, we believe strongly in transparency, and we should have done more in this case to live up to that value. As editors, we should have ensured that relevant details about the people and processes behind Ecologica Malibu came through clearly in this interview. In that regard, we failed and we apologize.
We know you expect to see the best of Etsy in the Featured Seller series, and so our Marketplace Integrity team reviews every shop prior to selection. Based on information Mariana provided us, we were confident that Ecologica Malibu fit our criteria. Our policies on member privacy prevent us from disclosing details of Mariana's sourcing and business relationships; each seller on Etsy benefits from this protection of privacy. However, we can assure readers that we've thoroughly investigated all the questions raised publicly over the last two days with Mariana, including sales on other websites and related business entities. Mariana has documented that the furniture sold on Etsy through their shop is constructed in their Malibu studio from raw materials sourced in Indonesia.
Please remember that discussing a specific member, shop or item (either by name or with identifiable hints) in a negative way is not allowed on Etsy, as you can read in our community policies. The community is the heart of Etsy, and there's a real person behind each name here. Some of the reaction to this feature has really crossed the line and doesn't live up to our shared standards. For that reason, we're taking the rare step of removing all comments, negative and positive, from this post. You are always free to share criticisms of Etsy and we encourage you to do so; if you have a concern about another member, please email Etsy Support directly. We are listening. You can leave your further feedback about Etsy and our policies in this forum post. Thanks. — Juliet
Tell us a bit about yourself.
My name is Mariana Schechter. I am 30 years old, and it has always been my dream to do meaningful work. I'm from Brazil, and it's impossible to separate my identity from the abundance of nature that surrounded me as I grew up. As a child, I always felt that there was magic in the trees and a mysterious energy in the ocean. As I grew older, I began to notice how easy it was for people to take advantage of their natural resources, and it really bothered me. Trees are alive, and forests breathe, supporting life and giving off the oxygen that we need to survive. I believe that everything in life has a purpose and that every living thing plays an important role in the ecosystem, far beyond what we can observe. I have a degree in design from Panamericana Art and Design School, but my passion is handmade artistry. After I gave birth to my daughter, I traveled the world. This opened my eyes to the unique qualities inherent in every human being and connected to the way I thought about nature. I realized that I wanted to fuse my beliefs about sustainability, nature and the environment with the individuality of humanity. That's how my business was born. Every piece of my furniture tells a story, has a history, and is as unique as every person who walks the earth.
Who is on the team at Ecologica Malibu?
I design the products and source materials; Juan M., Juan T., Zenon and Rene work on carpentry and restoration; Jorge helps with sales and customer care; David photographs our work; and Sylvia helps ship orders to customers. We are like a big family. Some of us have known each other for years.
How would you describe your creative process?
My entire life has been a drawn-out version of my creative process. My focus continually shifts from inspiration to business to art — that's what keeps my designs appealing. I always dreamed of having my own business and working with furniture, but I never imagined how successful it might be or that I would be responding to emails from people who tell me how much they like my work. When I design, I consider functionality and shipping costs. I don't want to create something that is too costly for people to afford. I think about what will be beautiful, look unique, and what I could use in my own home. For example, some benches in my shop are based on a bench my grandfather owned in Rio de Janeiro, which I recreated. After designing I make a full-sized sample with my team. The furniture is constructed from heavy pieces of wood, and they help me move the pieces. They'll give me feedback on what can and can't be done for considerations of weight. We'll take into account what clients say they need. I am involved in overseeing each piece we create, making sure the style and dimensions are right.
How do you source your materials?
I get my "rescued" wood from several islands in Indonesia, sourced from old houses and canoes, or ships like jangadas. I pay for the wood and hire someone to reclaim it for me. Sometimes my clients will ask for a particular traditional assembly process, like using wooden nails. In those cases we'll hire someone in Indonesia to send us some pieces partially assembled, but we always add substantially to any finished piece, like through a refinishing process. We only do these pre-assembled custom orders for people who ask. Most of what I sell on Etsy is not made-to-order.
Apart from creating things, what do you do?
I own a furniture gallery in Malibu, California, where I can really let my imagination run wild. I create custom furniture for local residents, which lets me blend my own artistic ideas with other people's concepts and philosophies. People come in looking for everything from bedroom sets to furniture for trendy wine bars. What inspires me every day of my life is my daughter, Minna. When I'm not creating, I'm playing with her, caring for her, and re-experiencing the marvels of childhood. She is almost three years old, and she views the world with wide eyes and a completely open mind. She helps me infuse my work with whimsy and playfulness, and she was the inspiration for my Minna tot's chair.
What would be the title of your memoir? Why?
Find Your Purpose
. There is so much negativity and destruction in this world, and it can really get you down. People don't always act with kindness, and they often take the small things in life for granted. But I believe that everybody has a purpose in life. We are all here for a reason, and that is to do something good for the world. Every positive act, no matter how small, has a ripple effect that has consequences. Even if you feel like you can't change the world, by changing your own perspective, your energy can make a difference toward the greater good. I really think that people would be more fulfilled and this world would be a better place for future generations if more people found their purpose and thought about what they could give, not just what they could take.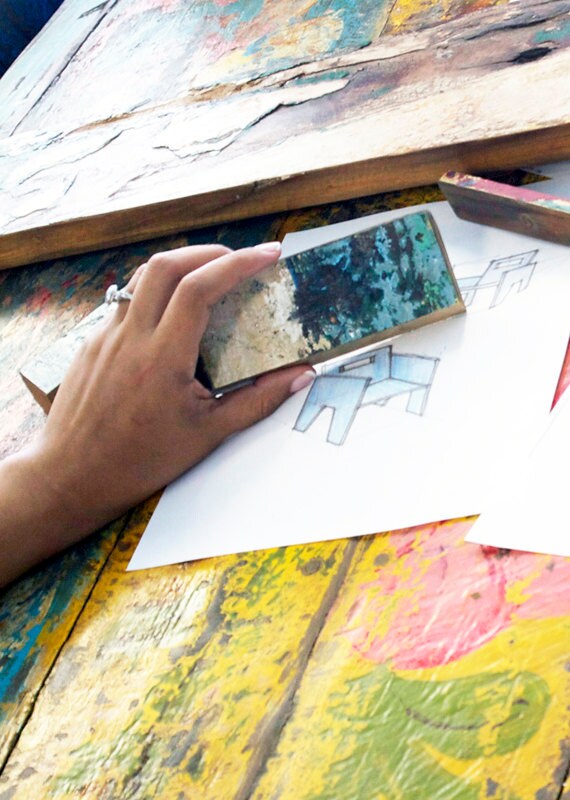 Where does your inspiration come from?
Mostly from traveling the world. Before I started this business, I visited 22 different countries in the course of a year. I learned so much about people and how they interact with their environment, and I saw how beauty is subjective. Different cultures have such drastic ideas about what's important. My daughter and I both opened our eyes to the importance of individuality, history, humanity and sustainability. My furniture is functional and versatile. I strive to make simple pieces that fit just as easily in a beach house in Venice, California, as in a loft in Tribeca. I want my furniture to fill classrooms, homes and businesses so it can inspire all types of people.
What does handmade mean to you?
There is something personal and unique that occurs when you craft something with your hands. So many designers and craftspeople eventually mass produce their products. Mass production makes it easier to sustain bigger profit margins, but it takes away from the individuality of each item. I love the idea that I can learn about the people who make certain items just by looking at their handiwork. With handmade goods, each item tells a different story. With items made by machines on an assembly line, the story is the same. It's repetitive. It gets boring. Anyone who creates something with his or her bare hands is an artist, whether that person grows organic crops or weaves colorful rugs. Artists and craftspeople should be fairly compensated for their work. I feel that passion and creativity should be among some of the most highly valued ideals in this world.
Who has been most influential in your craft?
My sister, Meire Costa, is an architect, and the way she creates spaces is amazing. The Campana brothers are Brazilian product and furniture designers who mix artistry and functionality in a meaningful way. They often let their materials dictate their final products, and their art tells a story.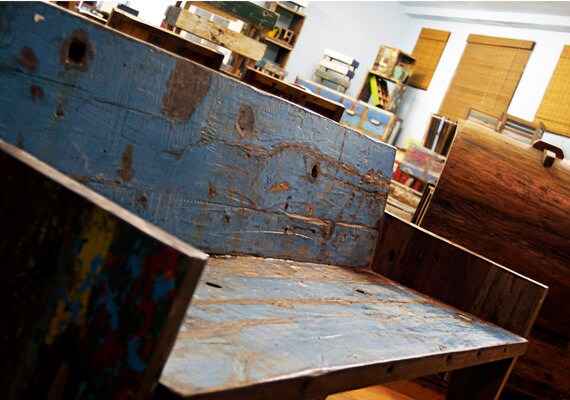 When did you know you were an artist/maker?
Although I've always been creative, I was always very business-oriented. I was more of a person who makes things happen than an artist. That's the reason my pieces are very functional.
If you could peek inside the studio of any artist, designer or craftsman (dead or alive), who would it be?
I would love to see the
Campana brothers
' genius at work.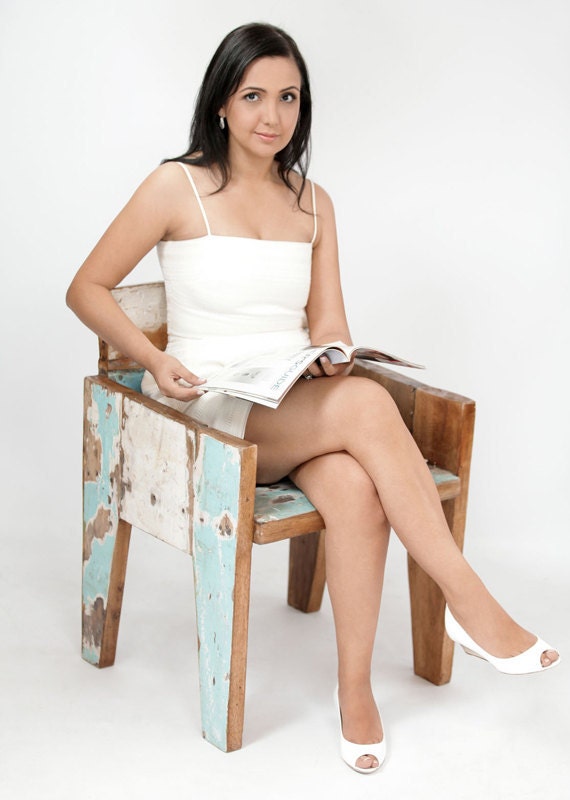 What handmade possession do you most cherish?
I have an antique Sicilian jewelry box that must have survived so much history. It's beautiful, and it reminds me of the way people can create such amazing marvels.
How do you get out of your creative ruts?
Spending time with my daughter lets me be present and free myself from insecurity and creative blocks. Watching children experience the world brings out the creativity in me. We love to draw and paint and use our imaginations.
Where would you like to be in ten years?
I would like to be in the Amazon rainforest admiring the beauty of the trees.