by Valerie Rains
This France-based photographer, painter, and paper goods maker finds inspiration—and art supplies—in the natural world.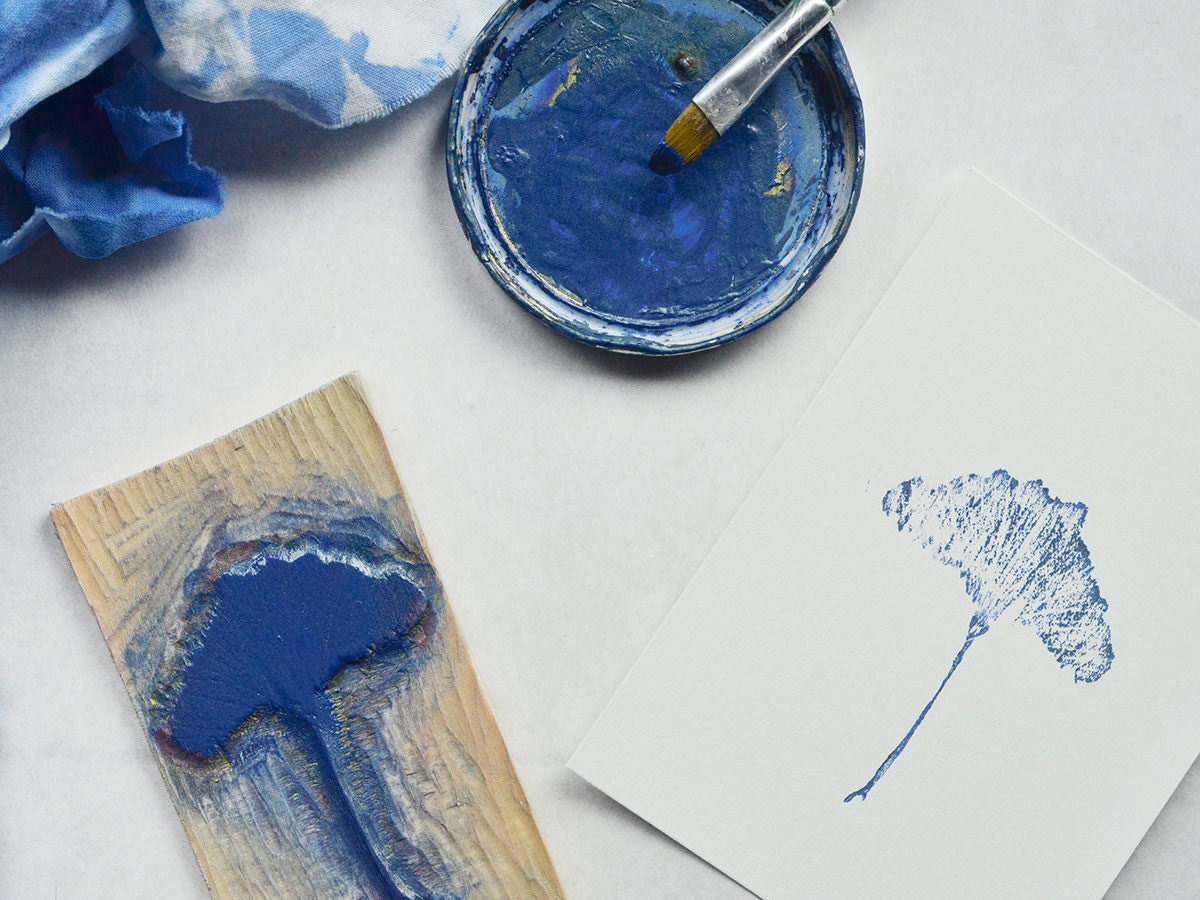 From the start, France-based artist Marie-Charlotte, founder of the handmade paper goods shop
23janvier
, knew better than to confine herself to a single creative interest. As an art history student at the University of Art in Bordeaux, she dabbled in a slew of mediums and techniques, gradually homing in on painting and photography. "But I used color in photography, and photography in painting—I liked to mix both," Marie-Charlotte says. Later, she joined the French art school 
ESA des Pyrénées, 
where she began to experiment more with papers and shapes in her painting, and developed a passion for Asian painting and paper works—"so delicate, and dedicated to nature, too." Dividing her time between photography, printmaking, painting, book binding, and graphic design, a cohesive thread began to take shape for Marie-Charlotte: "Through it all, I was always focused on colors and nature," she says. And thus, the seed for
23janvier
was planted.
"After I graduated, I had a lot of ideas in my head, so I created this lovely independent workshop, where I do everything from prints to binding," she says. And it's all defined by her distinctly natural aesthetic, centered around patterns formed from flowers and plants. Of course, she still has side projects too, like a multimedia collaboration that combines music, photos, graphic design, and sounds. And why not? As she's already proven, there's absolutely no reason to choose just one artistic path.
Read on to learn about Marie-Charlotte's process and products, then shop the 23janvier collection.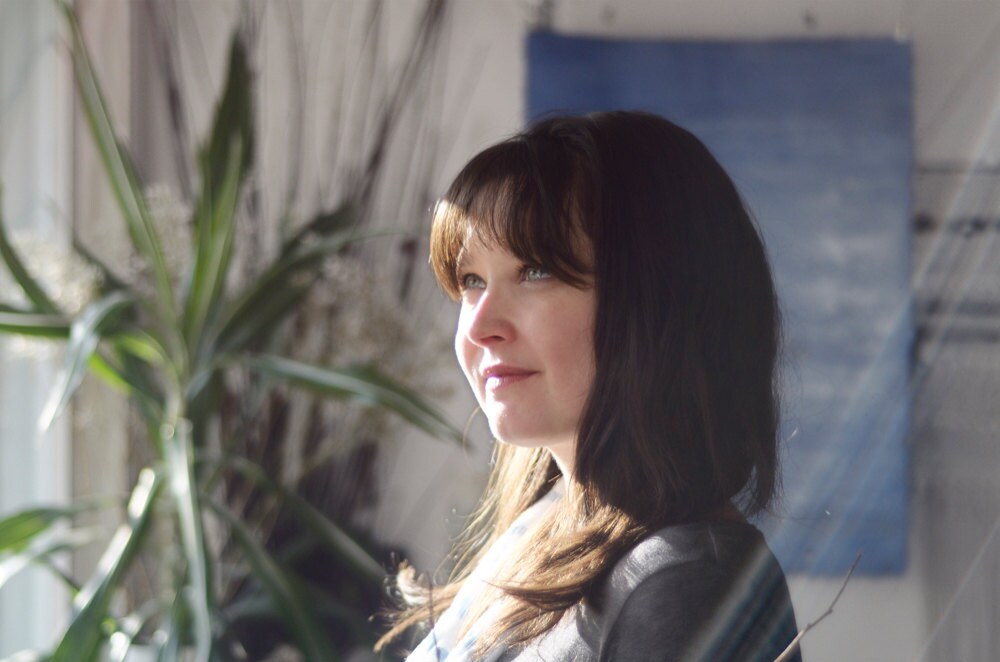 Where do you find inspiration? What do you do or where do you go when you need a creative boost?
I find inspiration in nature, especially in plants—I'm inspired by their colors, their shapes, their delicacy. I spend lots of time picking wild plants, composing my
herbarium
, and learning about the names for different specimens. I also like to grow plants—everything from vegetables to trees. Long walks in the forest are my creative boost; the outline of a flower can be the beginning of a pattern. Paper can be the beginning of an idea, too: For example,
my Japanese handprinted paper
was born when I discovered
Japanese washi paper
. That's how I created my botanical stamps, after searching for a way to produce delicate prints to match this delicate material.
When did you begin selling on Etsy, and how has that affected your work or your creative process?
I began selling on Etsy in 2013, less than a year after I started
23janvier
. At first, I made original cards based on my photography. Each print was made by me and finished with a name and a little cover. I was already working with paper in that sense, but the idea of making stationery objects came little by little. Discovering all the creators on Etsy was a great inspiration. And with Etsy, my artistic workshop became a brand. I started to think more as a designer, creating patterns and collections of objects. My love for binding and Asian paper work brought me to experiment with Japanese binding. Eventually, I succeeded in creating a signature binding inspired by the Japanese styles, which I use on
my Japanese notebooks
.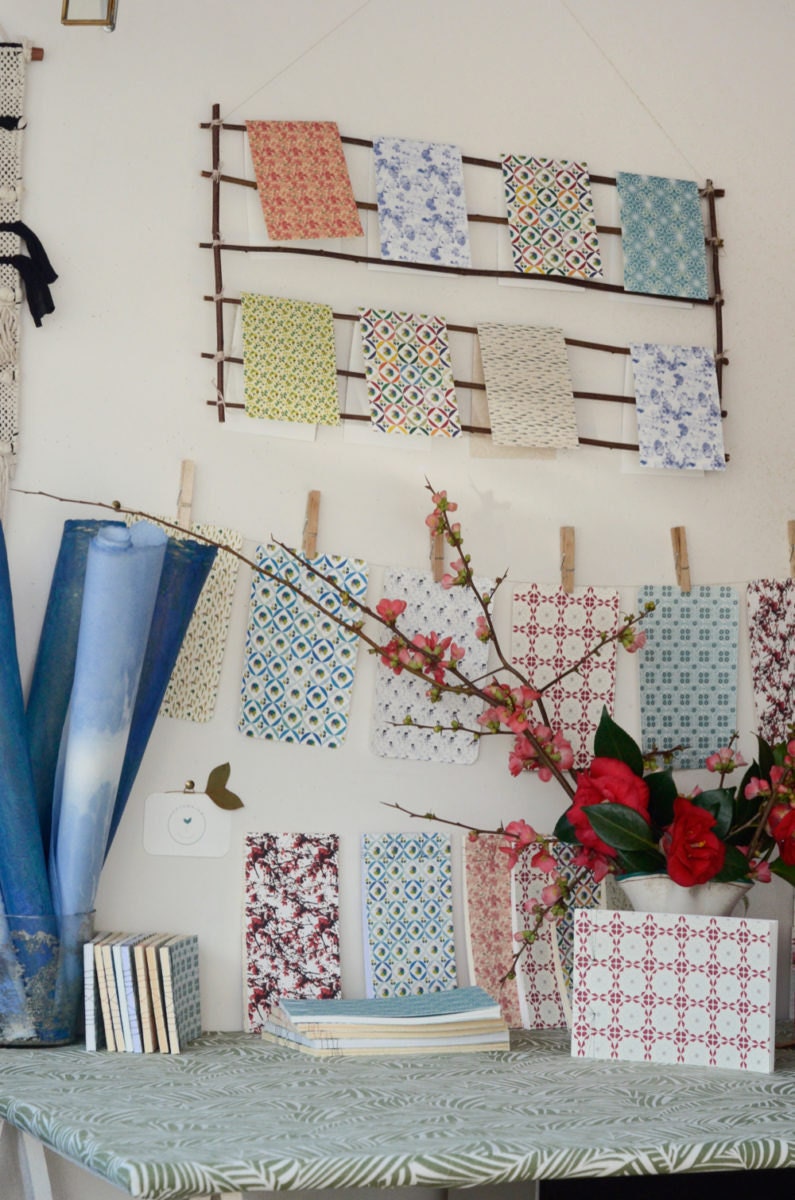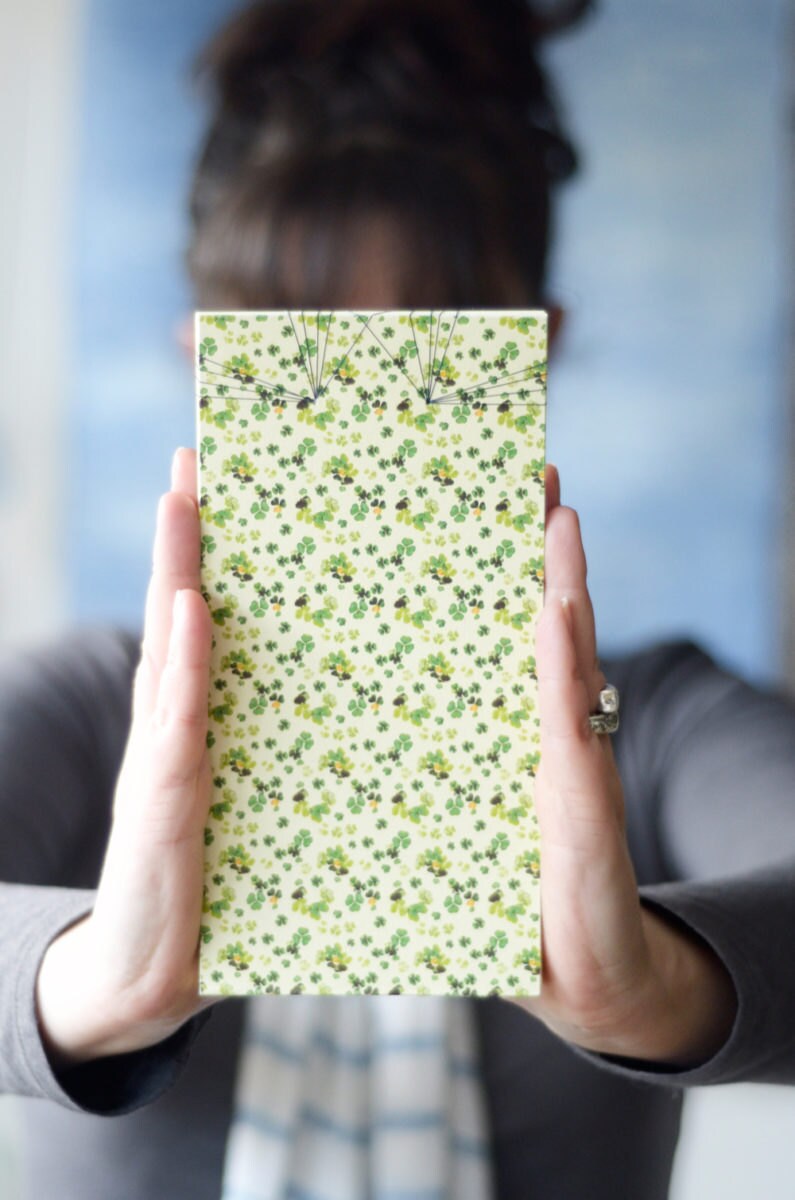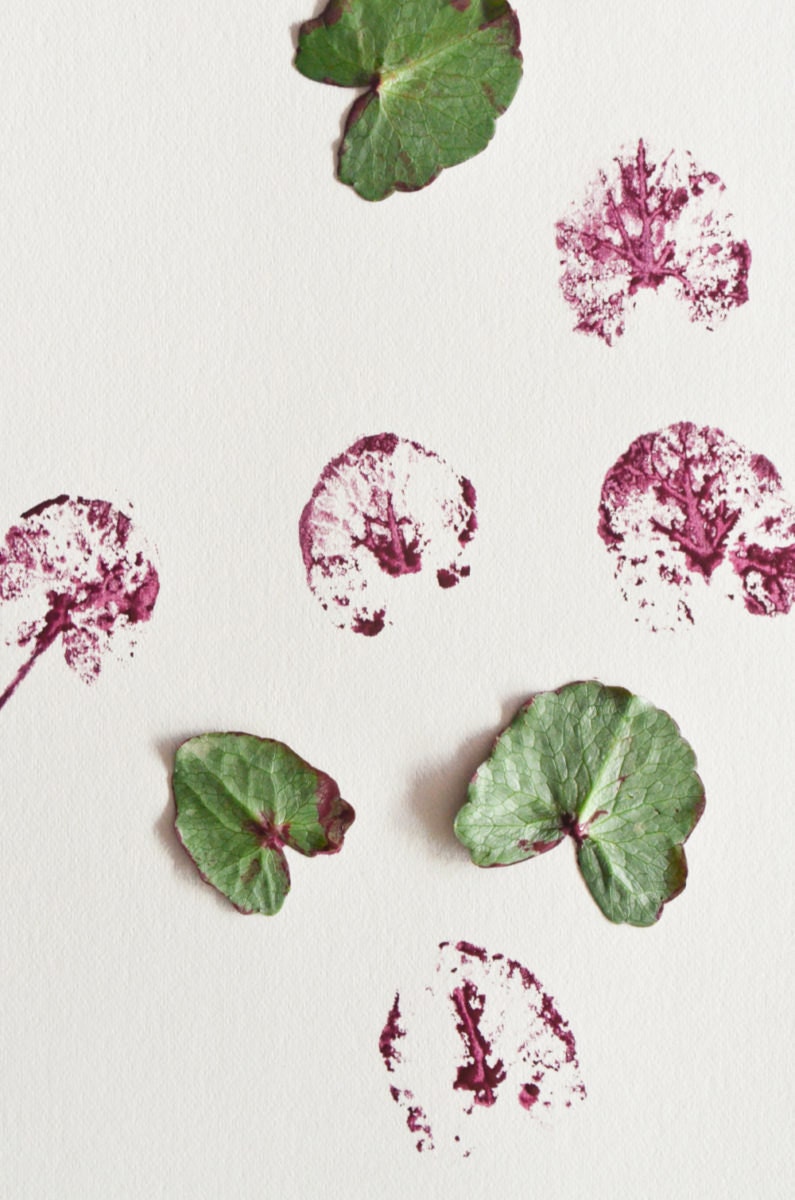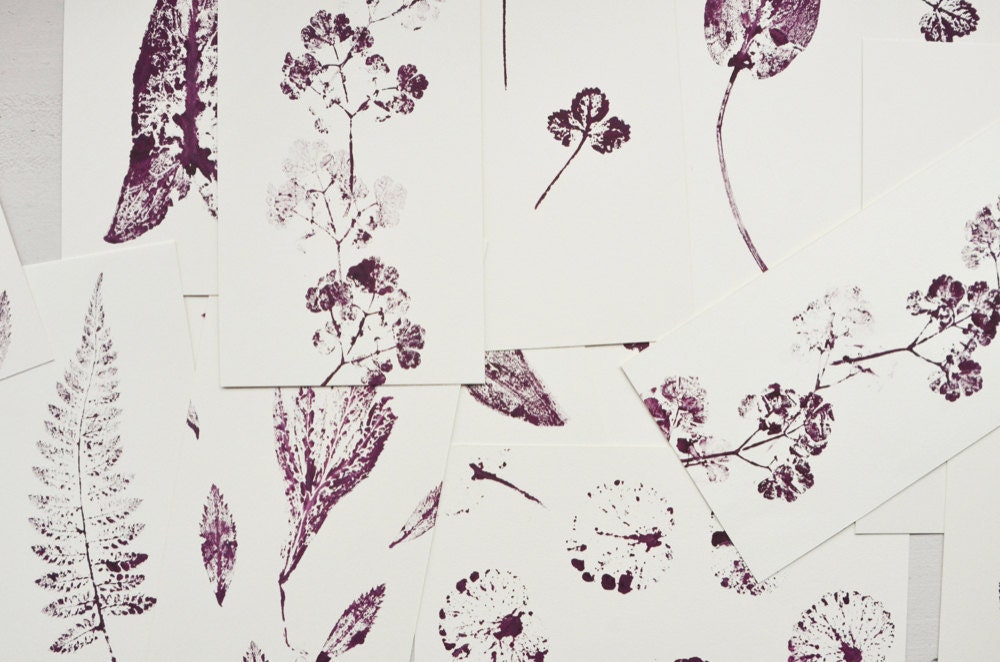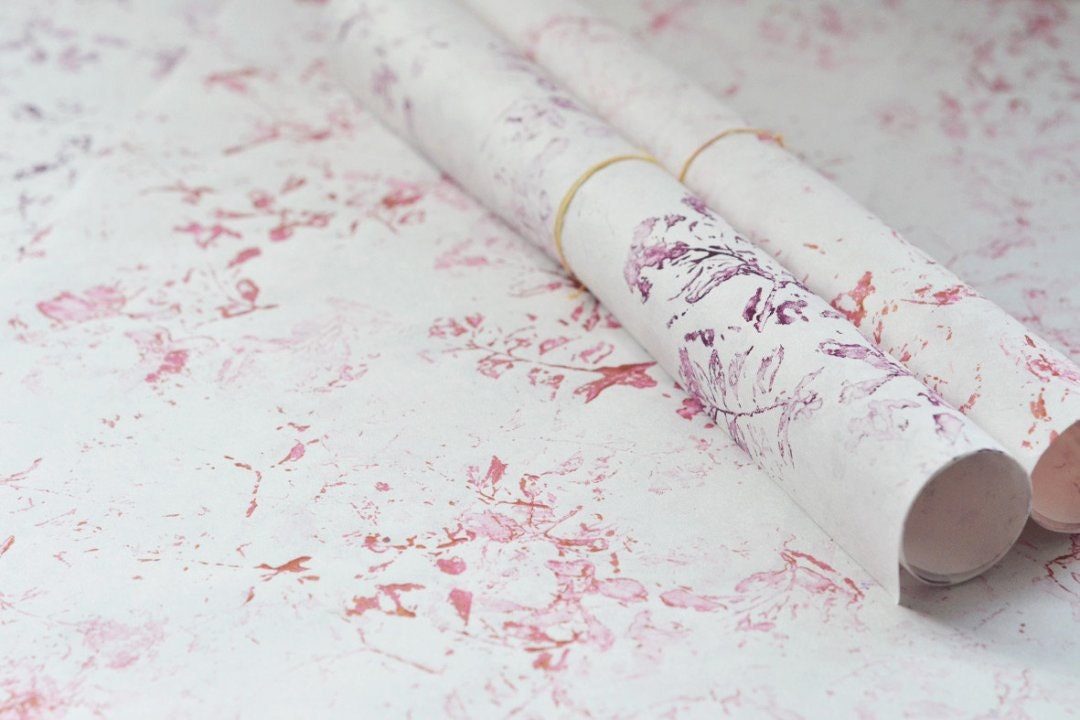 >
Tell us about your workspace: Where do you do your creating and what tools do you use?
My workspace is both indoors and outdoors. Indoors, I work at home, in a little workshop stocked with many tools. But I usually begin my work outside, taking pictures and collecting natural elements to use for printing. At home, I finalize designs and patterns on my computer, then I print and build
my products
. I use inkjet printing for my notebooks and cards, but I also print by hand using stamps, woodblocks, and
photogravure
.
Which item in your shop is your favorite, and how did that design come into being?
My favorite item is
my printed Japanese paper
. It's a white paper, with long, thin fibers that are both delicate and strong. I've created a specific printing process for this paper, using natural stamps to create soft, plant-derived prints. I've worked with wild flowers, fig leaves, and more to make those natural illustrations. Every design is available in several colors: blue, green, and pink, tinted with golden ink. Each print is unique, and you can use them for wrapping, origami, or decoration. The white of the paper itself is also important—the pattern doesn't hide the surface, but rather decorates it. Each print highlights the paper and reveals its beautiful fibers. I love that, and I think that other people like it, too!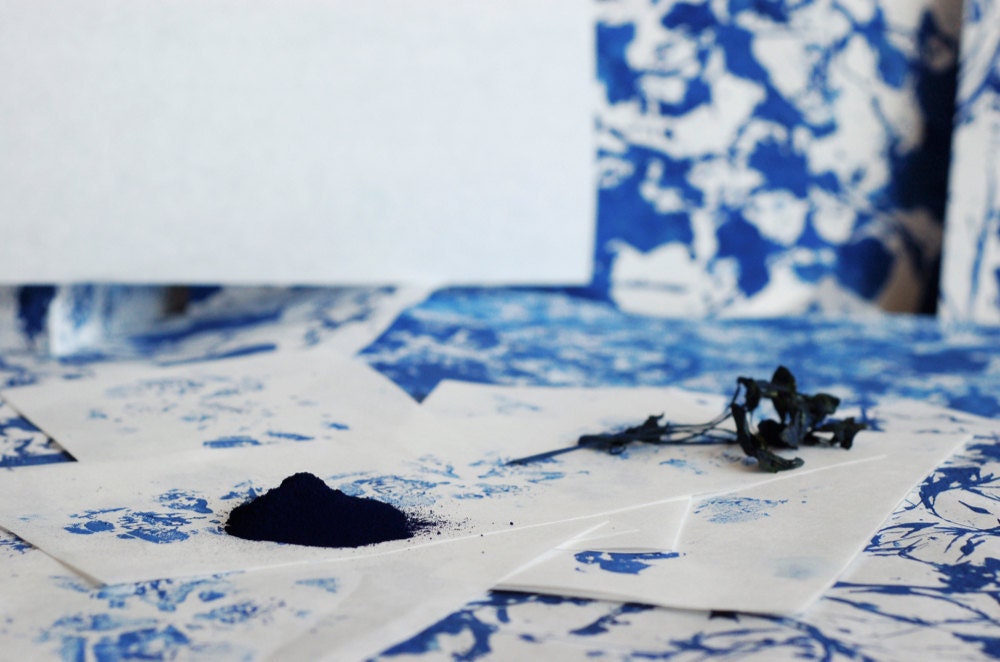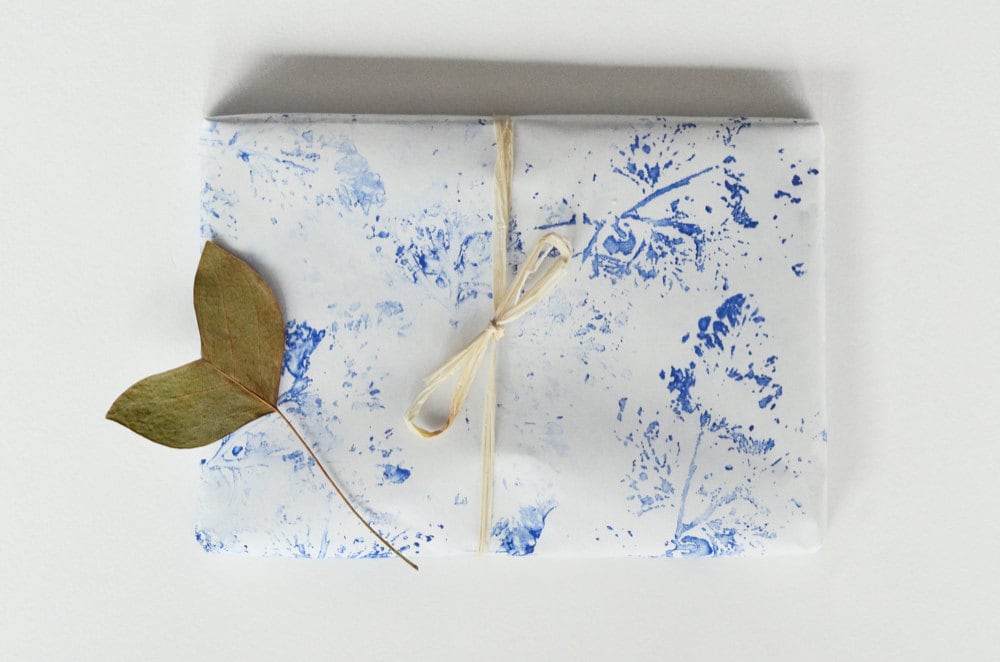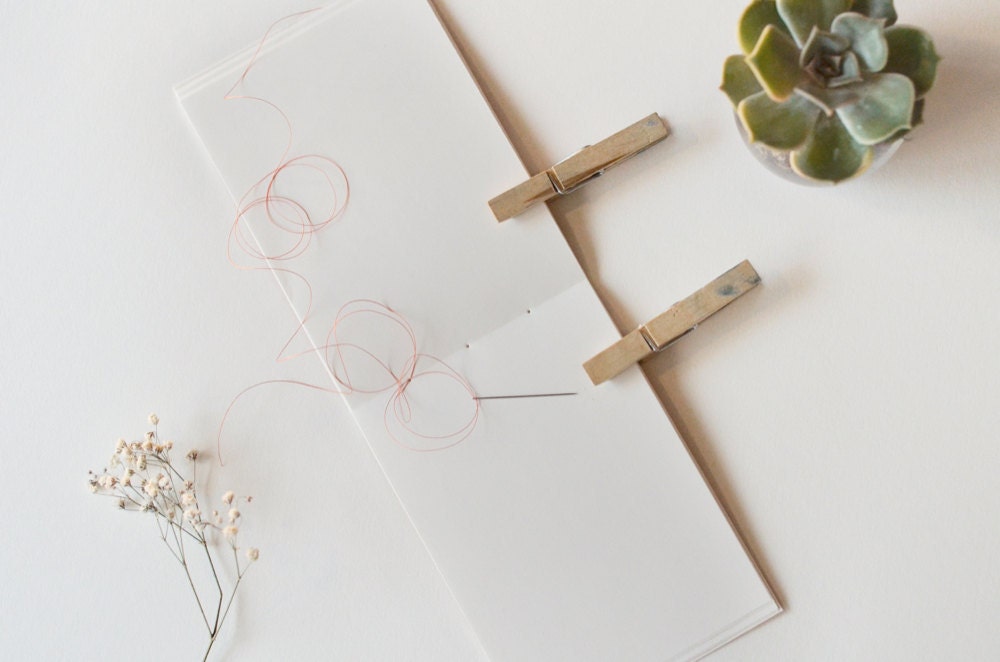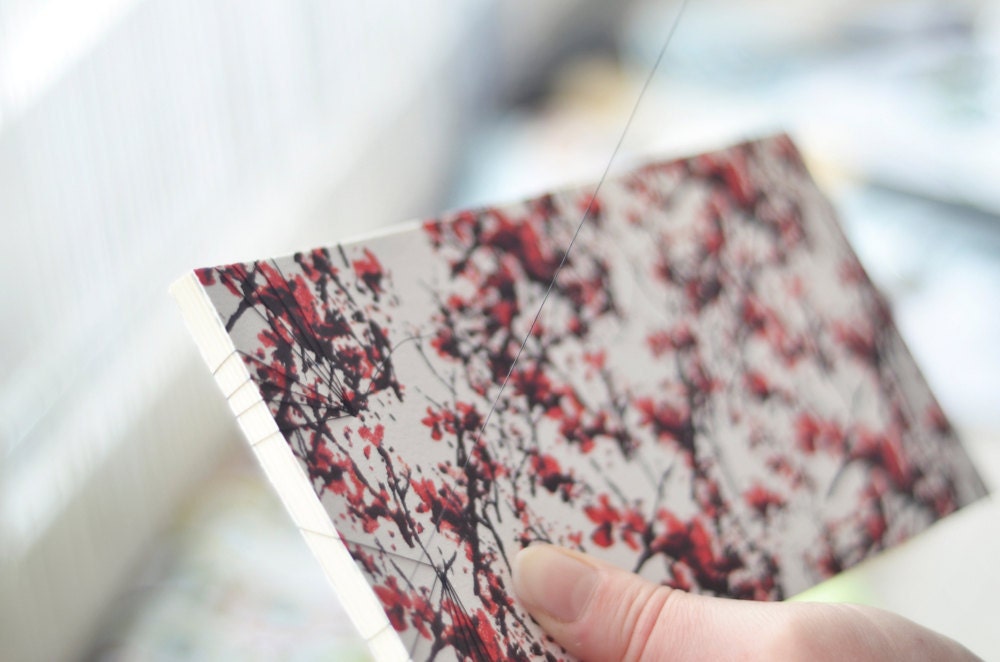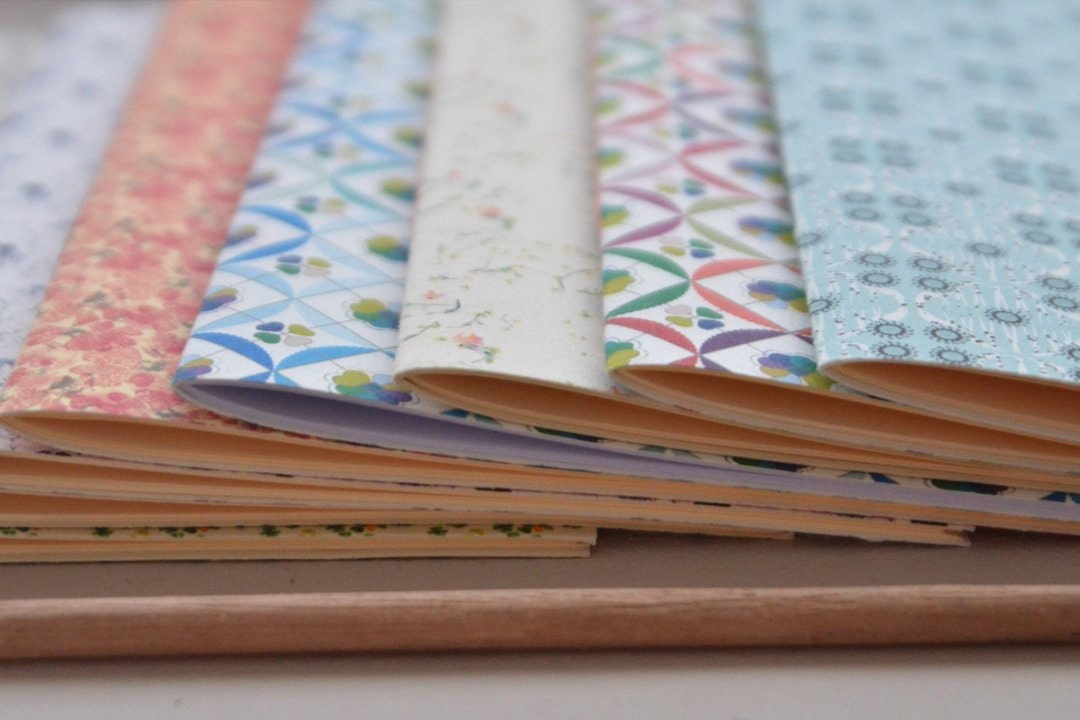 >
What are your hopes and dreams for the future of your business?
I have great hopes for
my business
, and many ideas. The next step will be creating posters, I think. I would also like to work with natural inks, making my own plant dyes using plants that I've grown. Last year I experimented with
shibori
techniques, a printing process based on folding. I made an exclusive shibori collection for Christmas; I'd like to develop that into a whole permanent collection.
What is your favorite Etsy shop to buy from? Are there other Etsy shops that you love or admire?
There is a shop on Etsy that I especially like called
Oak Gallery
; it's the brand of a French graphic designer based in Bordeaux. Her illustrations of leaves are really beautiful, and she also brings some geometry to them. I also like
The Link Collective
, a Japanese brand of furoshiki textiles. Their patterns are so original and the concept is great: using the same piece of fabric to serve as a beautiful wrap or a bag.
Follow 23janvier on Facebook and Pinterest.
Photographs courtesy of 23janvier.