by Aleksa Brown
Bree's allergies prevented her from being around animals, so she turned her ill-fated love for them into a fun and fantastical business.
As Los Angeles native Bree Y. says on the
About Page
of her shop, 
A.I. Creatures
, fate is cruel. "I have an obsession with
animals
, which probably stems from the fact that I'm also severely allergic to them," she explains. "Even being in a room with a cat or a dog for too long could put me in the hospital." So how does Bree respond to the fact that she's physically unable to be around the furry creatures she loves the most? By building a business with faux animals – specifically,
sewing patterns
for plush "taxidermy" creatures — and a very real sense of humor at its core. "I want to have fun and enjoy what I'm doing; without humor, it would become more of a chore than a passion. Plus for me, taxidermy is a little depressing," she says. "I wanted to take that idea and kind of twist it."
We spoke with Bree about her shop, her inspirations, and all things Anatomically Incorrect.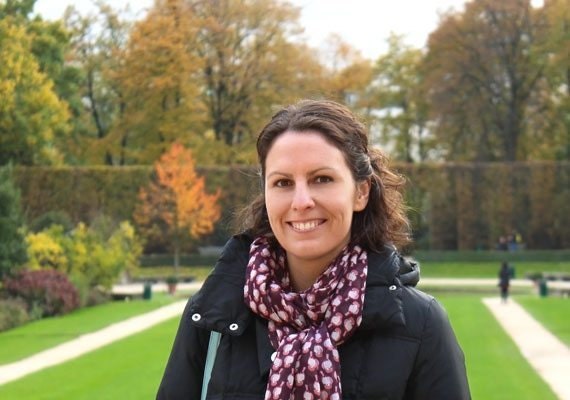 Have you always been crafty? I did have an early introduction to craft, because when my brothers and I were little my mom stayed home to raise us. She made crafts in her spare time and took them to craft fairs to sell. The arts were always supported in my home growing up, which was really great. When did you start sewing, and how did you learn? I've always been the type of person who, when I want to learn something, I teach myself. My mom can sew really great on the sewing machine, but when I was in graduate school, I wanted to learn how to hand-stitch, so I taught myself.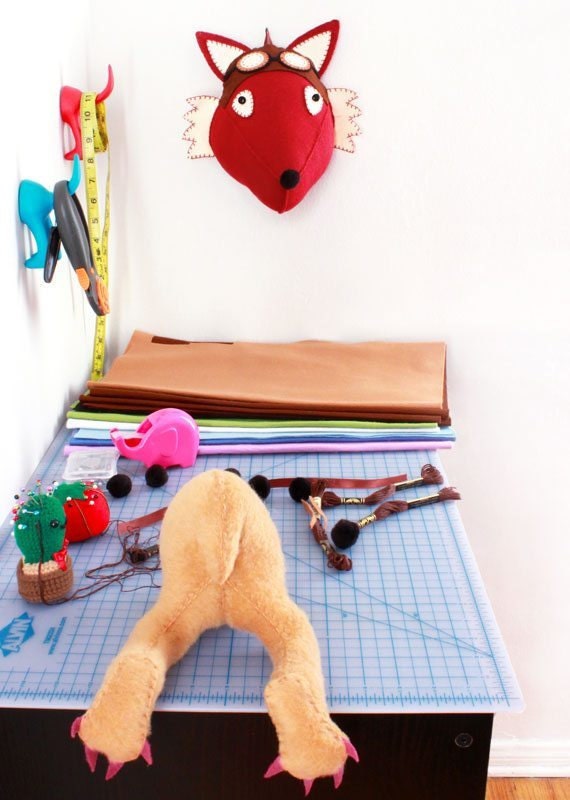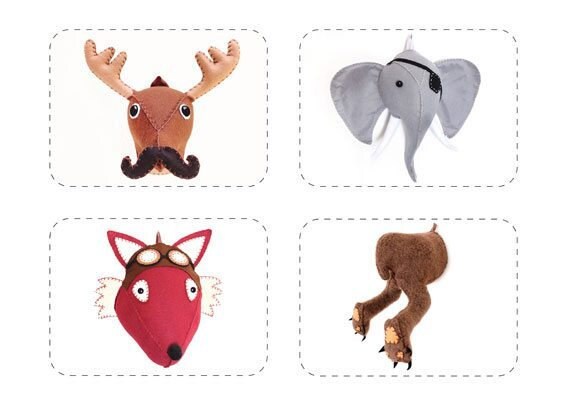 How did A.I. Creatures come about? I went to graduate school at
Otis College of Art and Design
in Los Angeles, and afterwards I worked in the art department on feature films in Hollywood. Once the economy got bad, it was hard to find film jobs, so I decided to take an idea that I'd begun working on in art school and turn it into a product to sell on Etsy. I opened
my shop
in 2010. Originally, I sold my hand-stitched animals as finished products; then in 2012, I moved to London temporarily, which meant that I had to evolve my business in order to continue it. At the time, Etsy had just come out with the ability to sell instant downloads. I saw that, and I had the light bulb moment.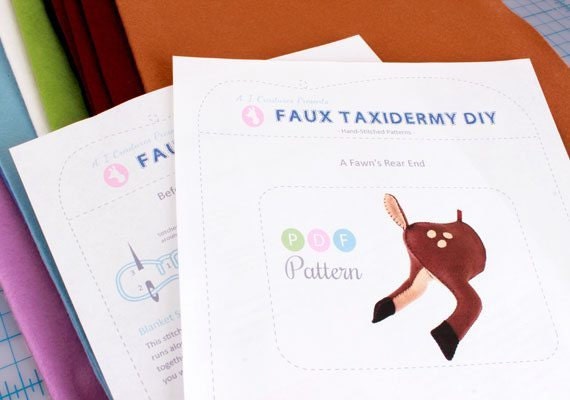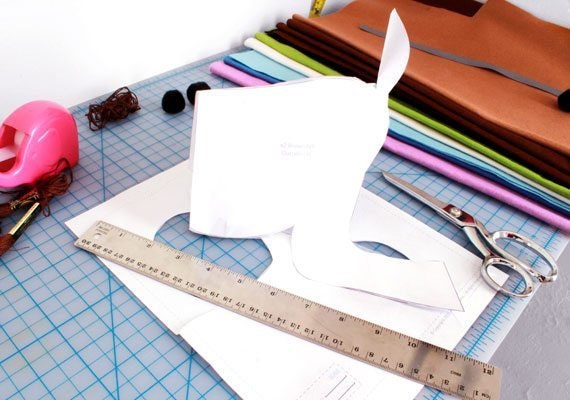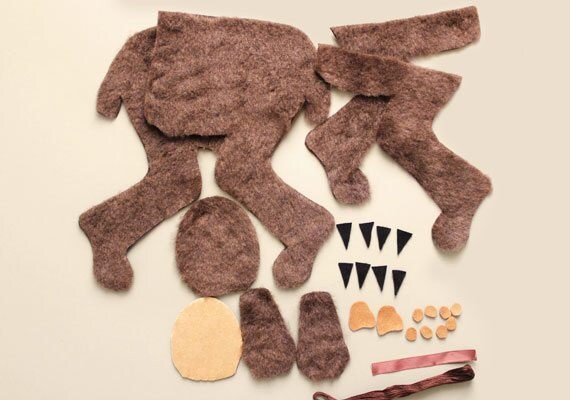 Aside from animals, what (or who) inspires your work? I find a lot of inspiration from the early surrealist painters
Remedios Varo
and
Leonora Carrington
. There's this one painting by Remedios Varo –
"The Creation of Birds" (1957)
– that's my all-time favorite artwork. It has all of my favorite elements: creatures, humor, and whimsy. Aside from those painters, there's a blog called
Hyperbole and a Half
that has the most hilarious drawings ever. I also love Etsy seller
My Grey Skies
. Her sculptures are really cute and funny.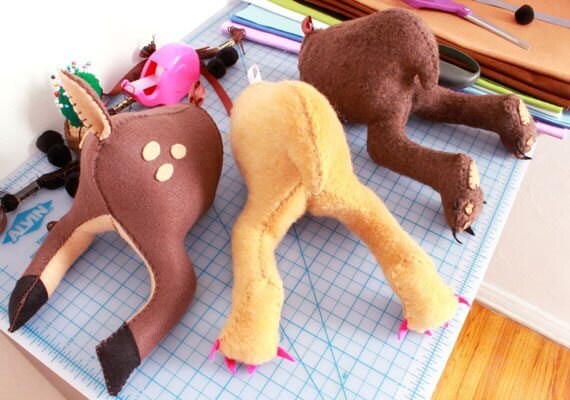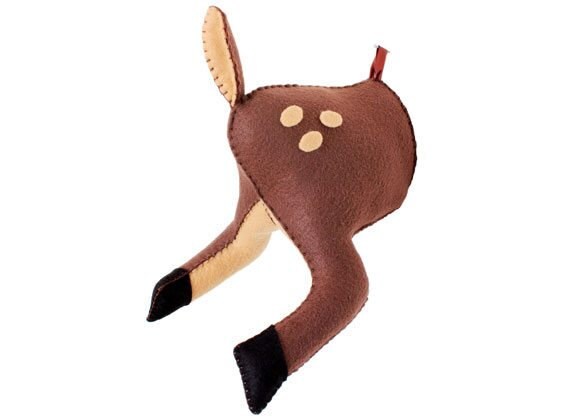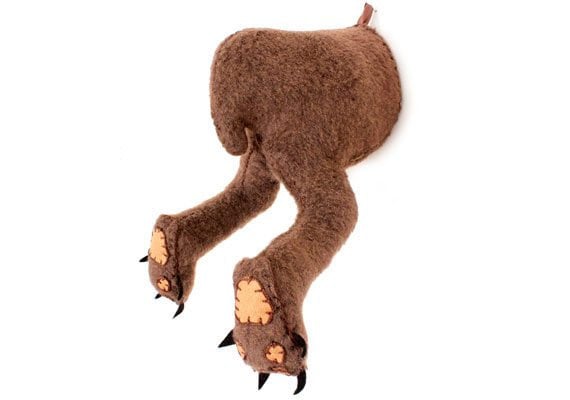 What is the process like for creating a new animal pattern? I have some that are a little bit easier than others, like
the fox
, or the
fawn behind
. And then there are some that have been taking me years, that I just haven't been able to get a great pattern for, such as the giraffephant, which is half giraffe, half elephant. It's very cute, and I want to get it up in the shop, but I won't release a pattern until it's something that everyone could make easily. It's a bit of a process figuring out what will and won't work. Do your customers ever send you photos of things they've made? Yes, I get a lot of photos. That's the best – especially getting to see what colors they chose. You can do whatever you want with
my patterns
; they're guides. Another way people make my patterns their own is with the size. Right now, they're all around 8 - 11 inches, but that's just so they will fit on one sheet of paper. If someone's more advanced, they can easily make it larger. The pattern scales very well, and I've seen people make giant bear butts.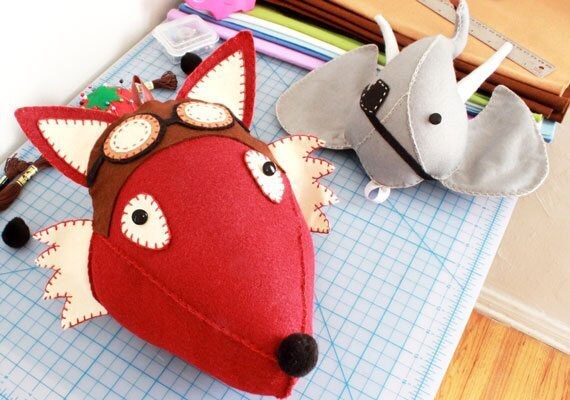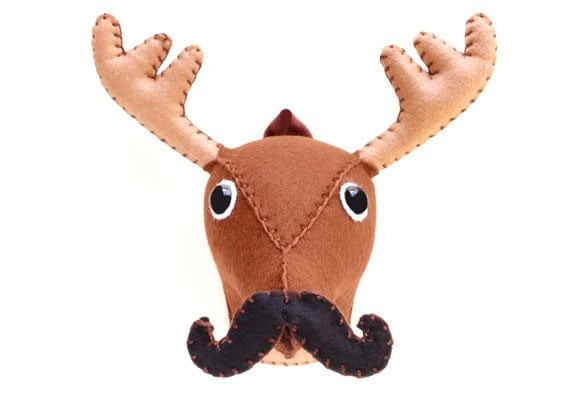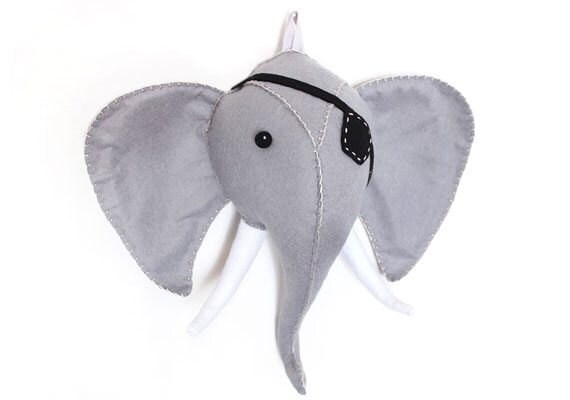 What is a typical day like for you? I work on
A.I. Creatures
part time; my other business is designing book covers for e-publishers and authors – everything from young adult to romance. Usually I split my time between working on a book cover and working on my creatures. Each pattern can take months to create, so I have a pretty big backlog of creatures that need to get up in the shop. It's quite busy, actually, running two separate businesses, but I don't want to give either one up because I love both. I'm definitely looking to get an assistant in 2016 to help me out.
Any other goals for 2016?
I would like to finish some of the patterns that have been waiting forever, and I would also love to do a separate tutorial for how to add the creatures to a wooden plaque. Currently I have them all hanging on the wall with a ribbon on the back, but I know some people like the complete taxidermy look, so that's another option I would like to offer.
All photographs by A.I. Creatures.