by Erin Nuland
Carpenter, father and maker Aaron Nuland creates toys that resemble those he played with as a child.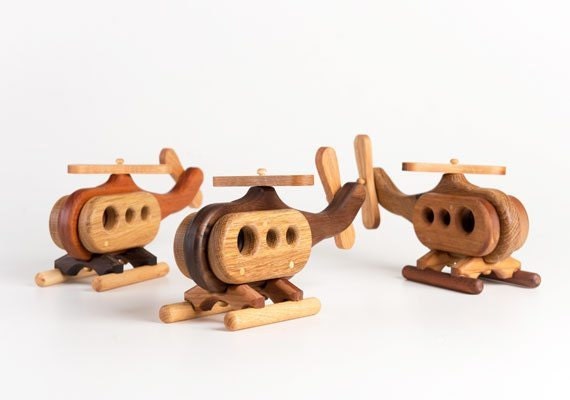 My name is Erin Nuland. My partner Aaron and I make natural, handcrafted wooden toys together – Aaron is the designer and creator, and I take care of the business side of things. Our line is called
A Summer Afternoon
. We recently moved from Fort Collins, Colorado to Cheyenne, Wyoming so we could have a shop on our property.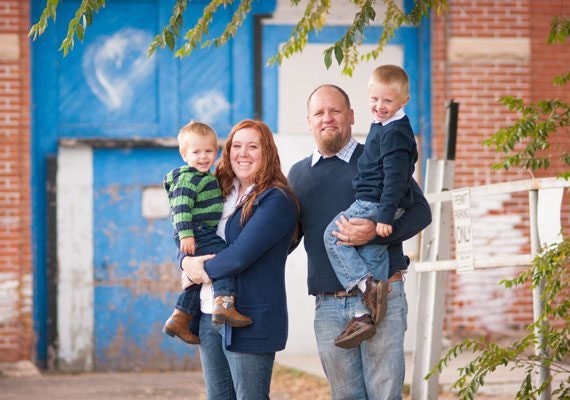 Aaron and I have three boys, and they are the inspiration for our line. When our oldest son was little, we couldn't find quality toys that didn't break within two days; we were also annoyed by the battery-operated sounds many of the toys made — we wanted to hear him make his own car noises. This got Aaron thinking: 'Why don't I just build him some wooden toys like the ones I used to play with?' And that's how A Summer Afternoon got started.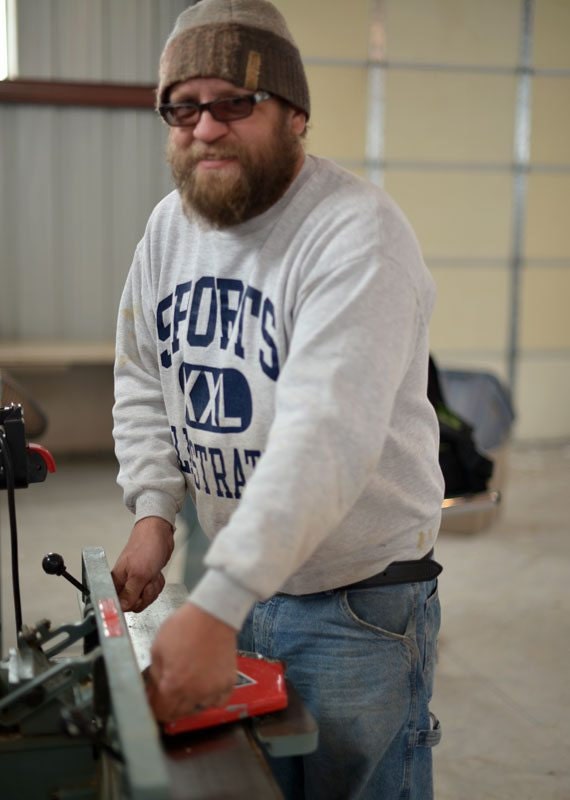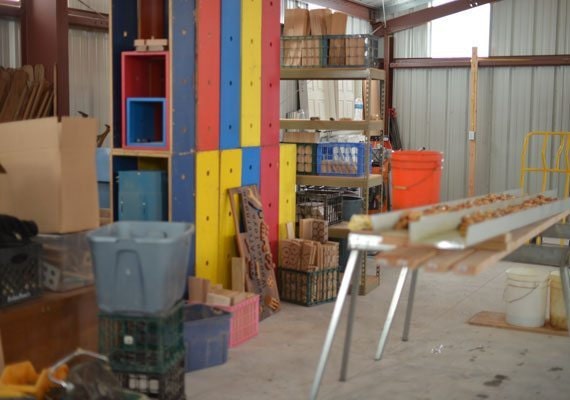 As our boys have grown, our line of toys has expanded to include toys appropriate for each new stage in their development. With each new design, we think about motor skills, cognitive development, and creative processes we'd like to encourage. Most toys start out as a little seed of an idea in Aaron's head, which he then wrestles with on paper. Eventually, he heads out to the shop and starts tinkering around until he has a prototype that fits his original vision.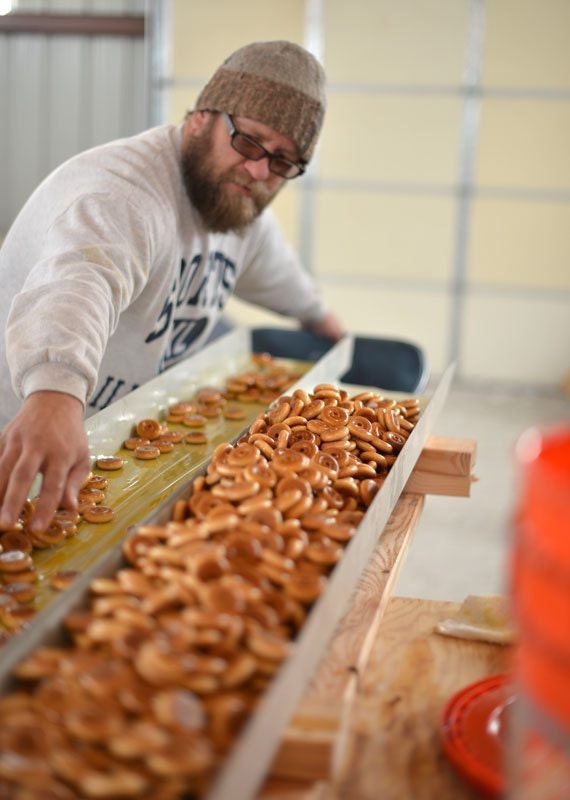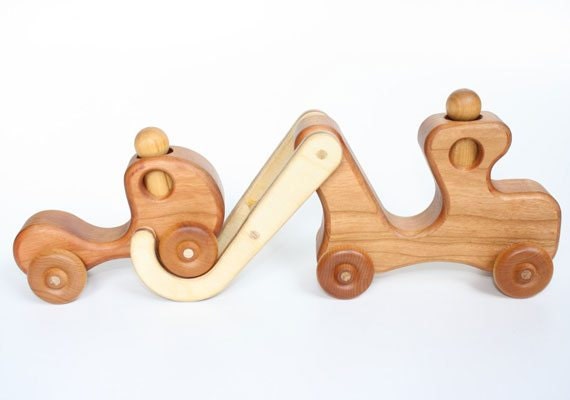 Aaron has always had a gift for building things. He worked as a carpenter for most of his adult life; after he started building toys, he realized how much more fulfilled he felt at craft shows — and watching children fall in love with his toys – than he did working in corporate America. We started this business a little over five years ago, and he's been doing it full time for about four years. In that time, we've learned a lot. We started making toys in our garage, then moved to a rented shop space, and now we are finally the owners of our very own shop.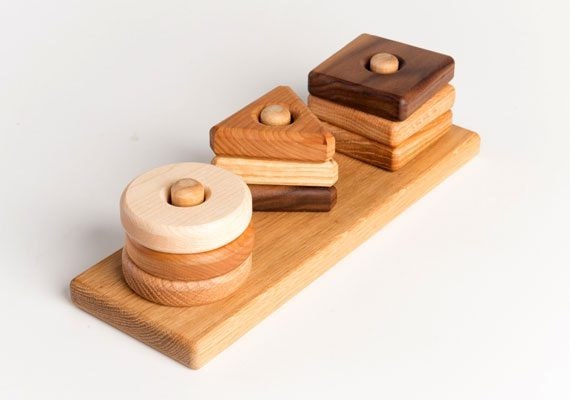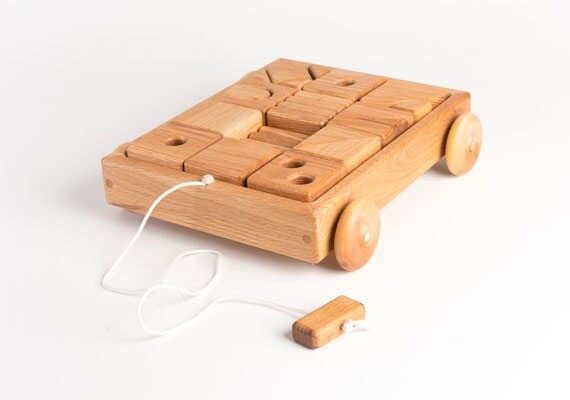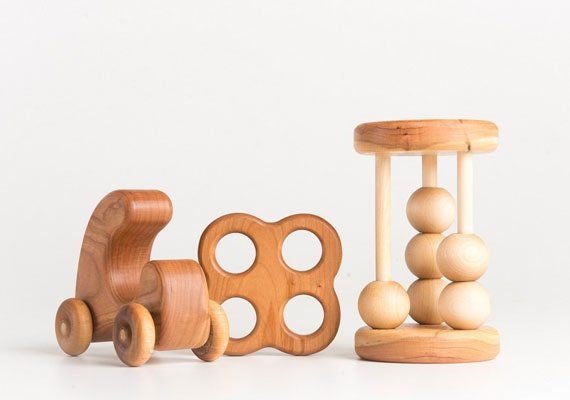 Etsy has played a huge role in our business development. After Aaron created a few wooden cars for our son, we decided to open an Etsy shop to see if anyone would be interested in the cars. Through the years, our Etsy shop has grown and expanded, provided us with a source of income, and helped us find craft shows and wholesale relationships. Our goals for the future are pretty simple: as soon as the holiday season passes, we hope to design at least one or two more toys to add to our collection, then get them safety-tested and ready to sell. We also hope to grow our wholesale customer base.
Follow A Summer Afternoon on Facebook, Twitter and Instagram.
Photographs by Patrick Edmiston of Phoco and A Summer Afternoon.