A lifelong love of historical fashion inspired this former costume maker's ornate line of veils, hats, tiaras, and combs for the modern bride.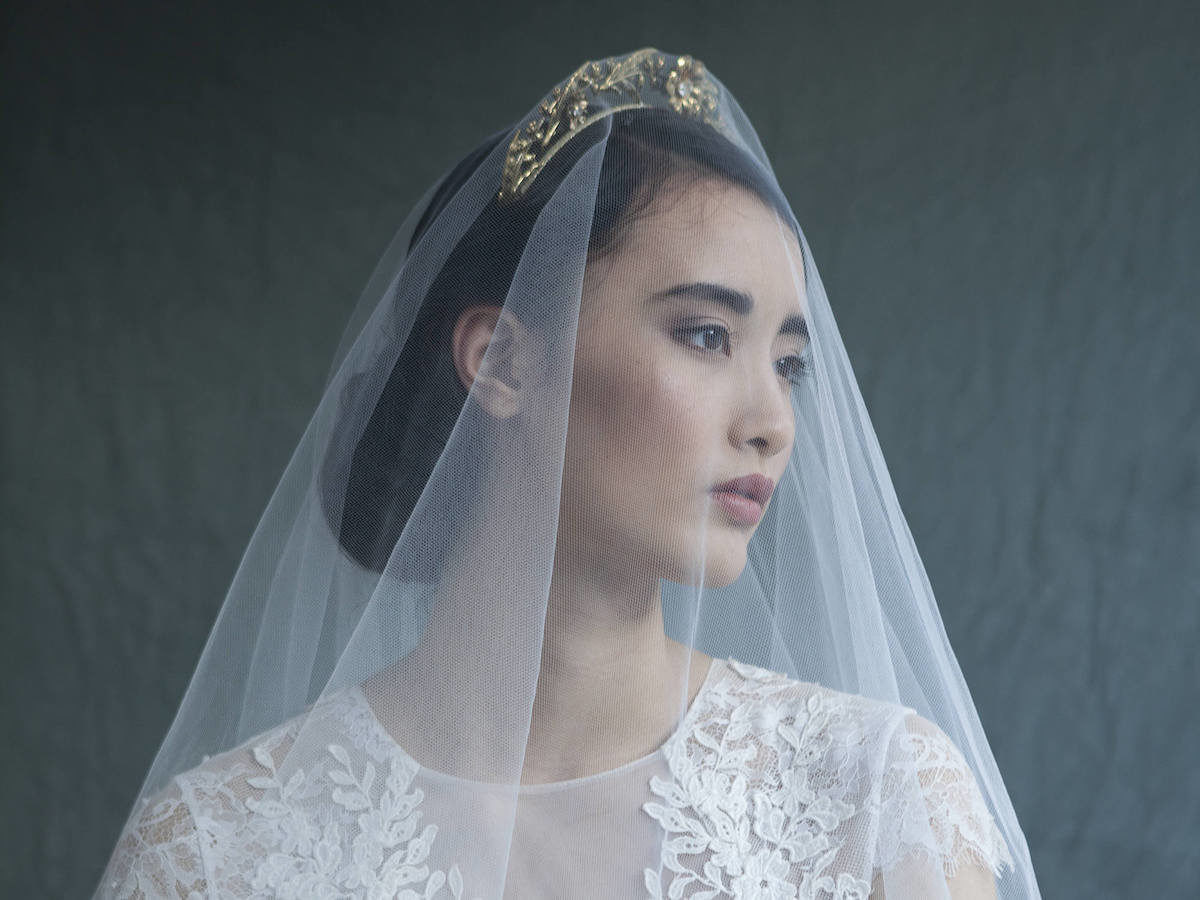 In our weekly
Featured Shop series
, we shine a light on a standout shop from Etsy's talented seller community, offering readers a behind-the-scenes look at their process and story. One hundred silver beads sparkling on a hair comb. A dramatic spray of ivory feathers fanning out from a crystal tiara. An elegantly draped cap veil in ultra-soft tulle. Whether the inspiration for your big day is more glittering '50s showgirl or old Hollywood glamour,
Agnes Hart
designer Rae Birch Carter knows it's all about that crowning touch. "The right statement headwear can completely transform a wedding look," explains the London-based maker, whose exquisitely handcrafted line of vintage-inspired headpieces gives brides the chance to live out their most spectacular fashion fantasies.
Explore the Agnes Hart collection
In 2010, after a 6-year career making period garments for TV and film, Rae opted to put her knowledge of historical fashions—and her expert sewing skills—to use on a more intimate scale, launching
Agnes Hart
with a small selection of bridal hats and birdcage veils. Nine years later, her collection has grown to over 100 ornate hairpieces designed to add an extra romantic flourish to any
modern wedding day
. "Brides today are really embracing the chance to unleash their creativity with accessories," says Rae. "They're not afraid to express their unique personalities by wearing something bold and unexpected."
Read on to discover Rae's tips for perfecting your own signature bridal aesthetic—and making an unforgettable entrance—then shop the Agnes Hart collection.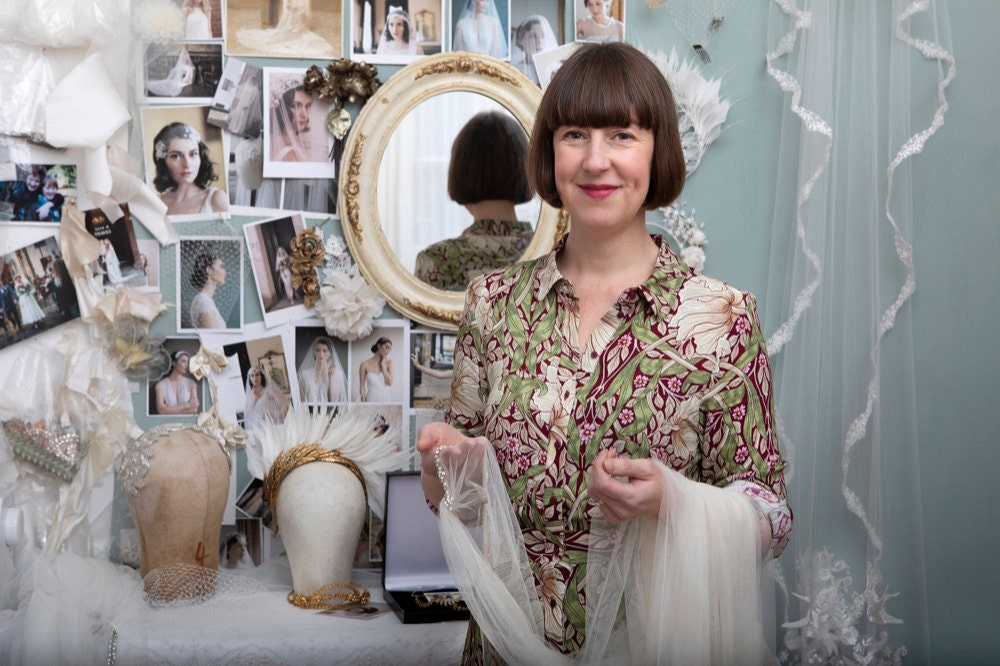 Let's start from the beginning. Where does your passion for vintage fashion stem from?
As a child I was completely obsessed with a
Ladybird Book
about the history of clothes. It had all these lovely painted illustrations of women in long gowns, and I used to try to copy them and draw my own. I so wanted to wear beautiful long dresses like that; I looked at that book until it fell apart!
After years designing period clothing for television shows and movies, what made you decide to focus your line on bridal headwear specifically?
I started
Agnes Hart
when my children were young and I was working at home, so I didn't have the space to make large garments. I'd done a small amount of millinery training at the London College of Fashion, and in my first costume job I'd occasionally be asked to trim hats for film extras to wear in bustling street scenes and the like. That type of creative work had always seemed to play to my strengths, so when I was looking for something that could be made on a small kitchen table, little
hats
seemed the perfect place to begin.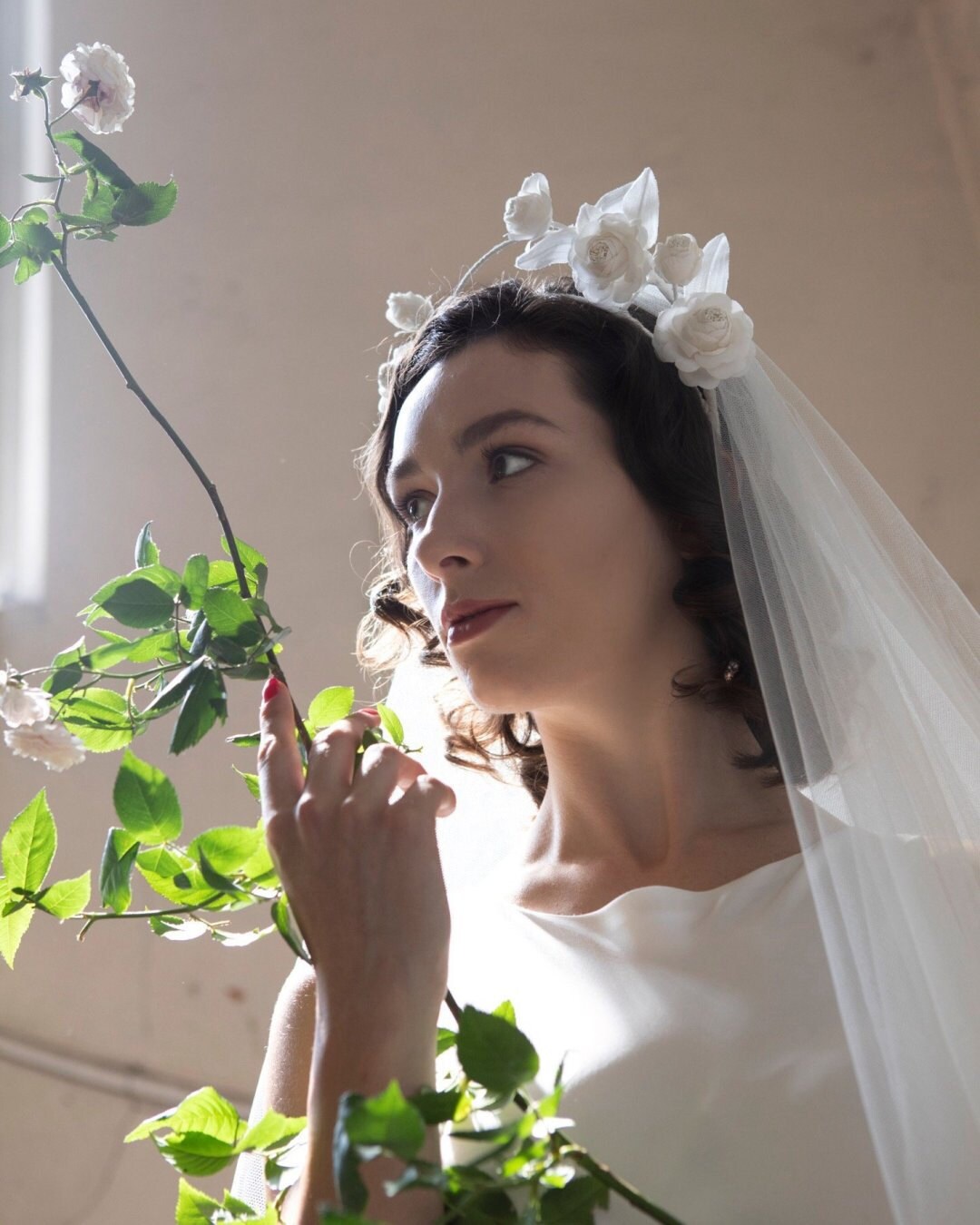 >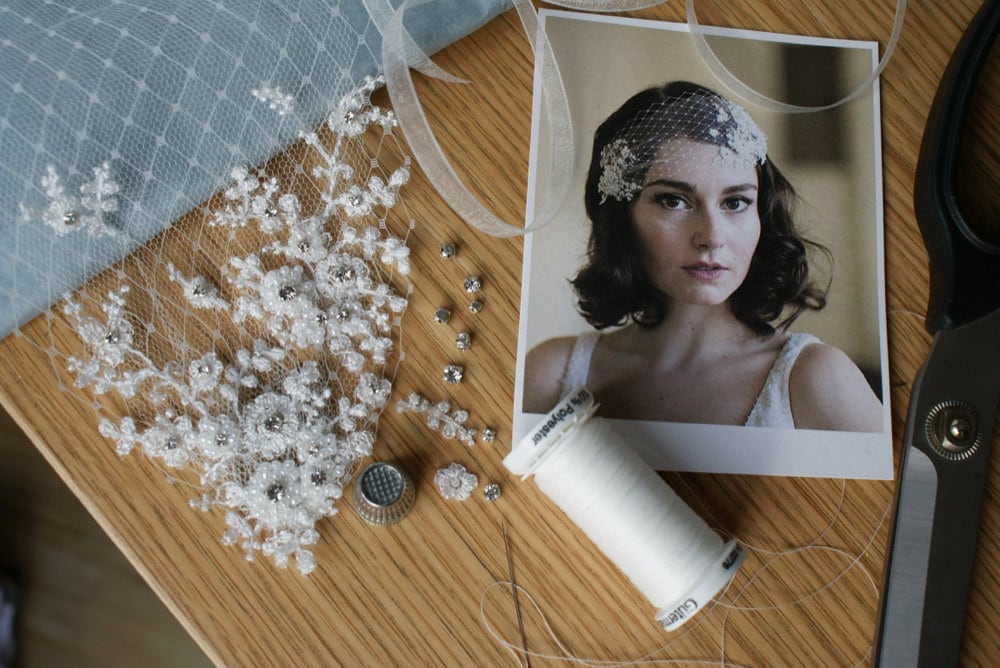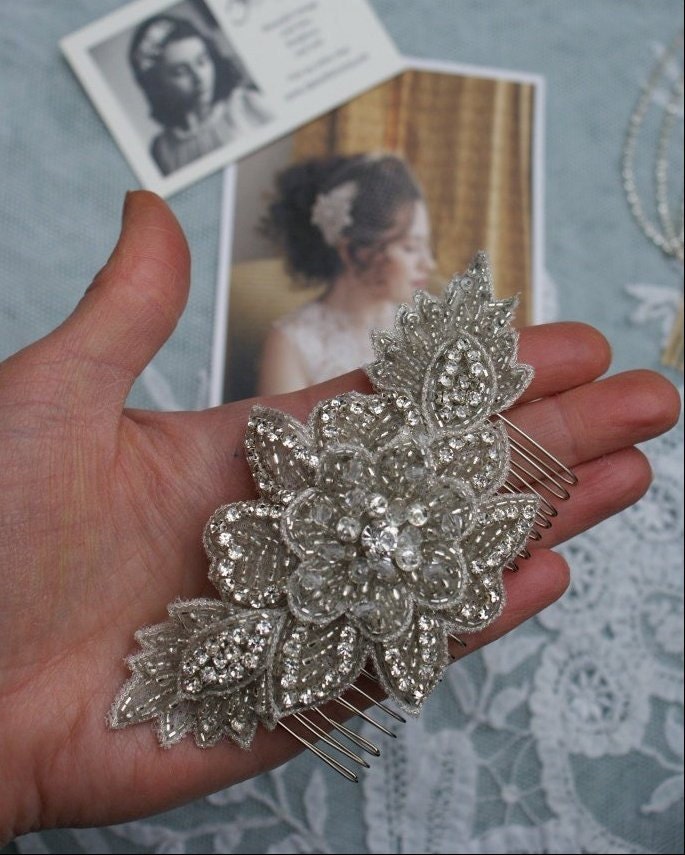 >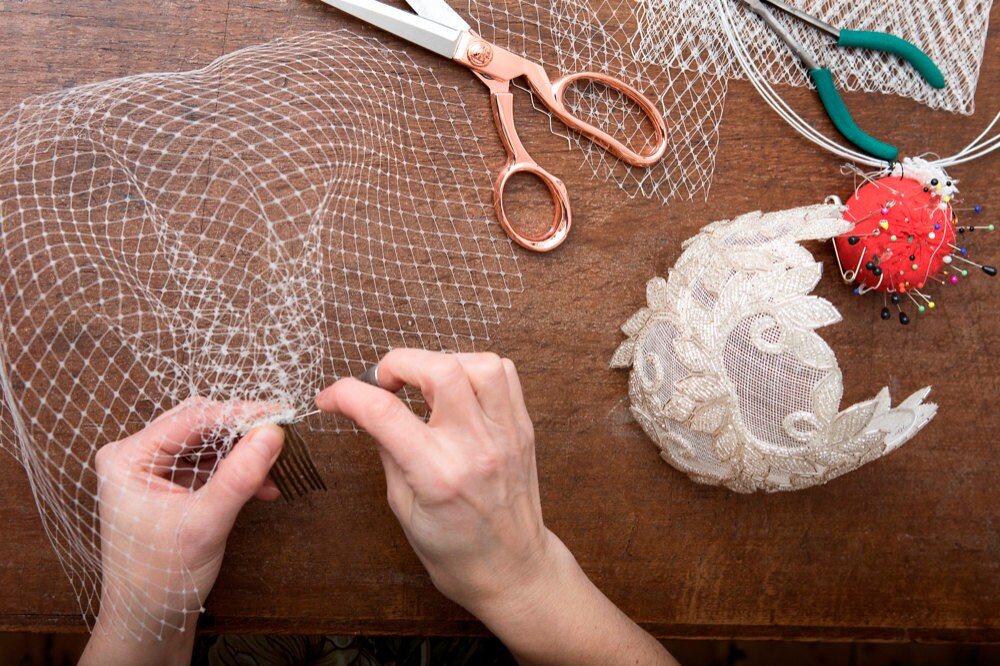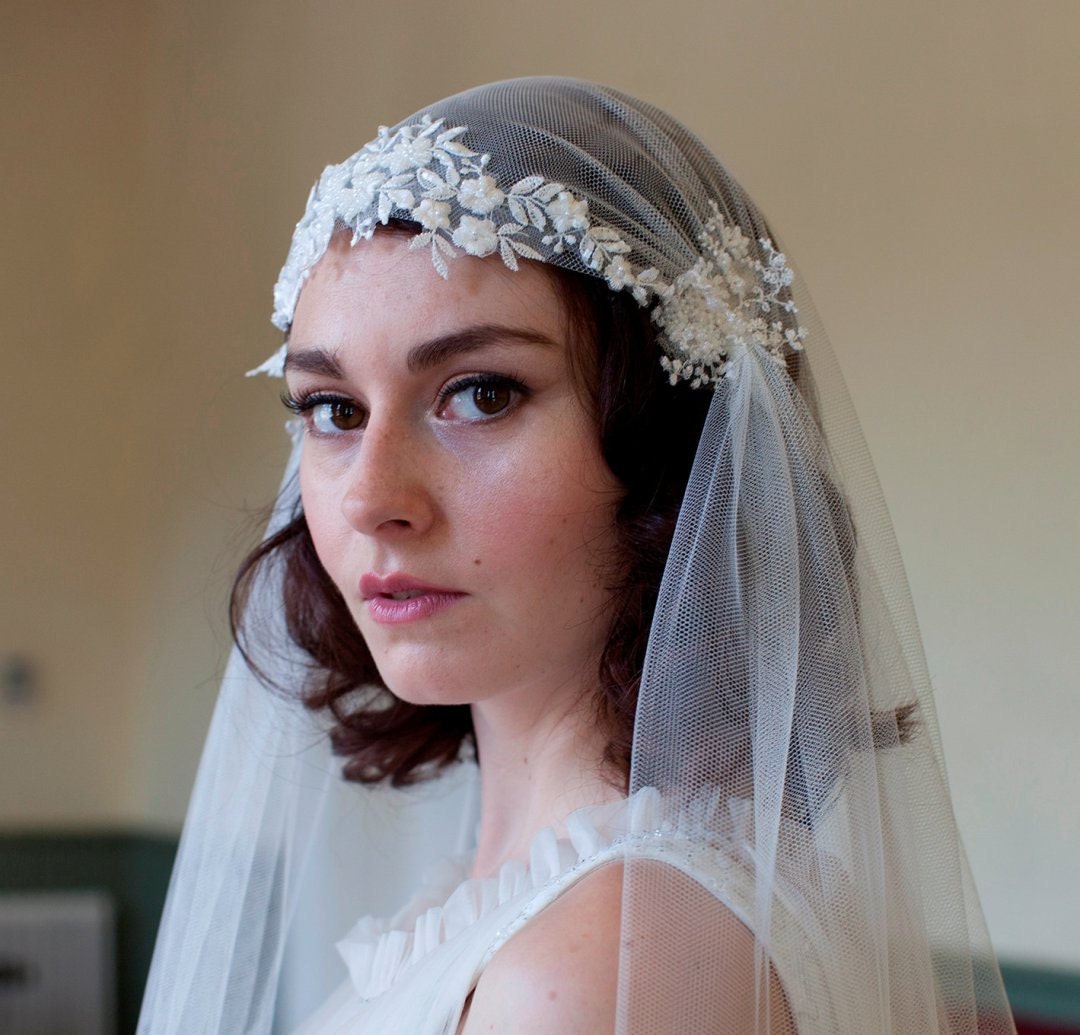 >
Photograph by Christina Solomons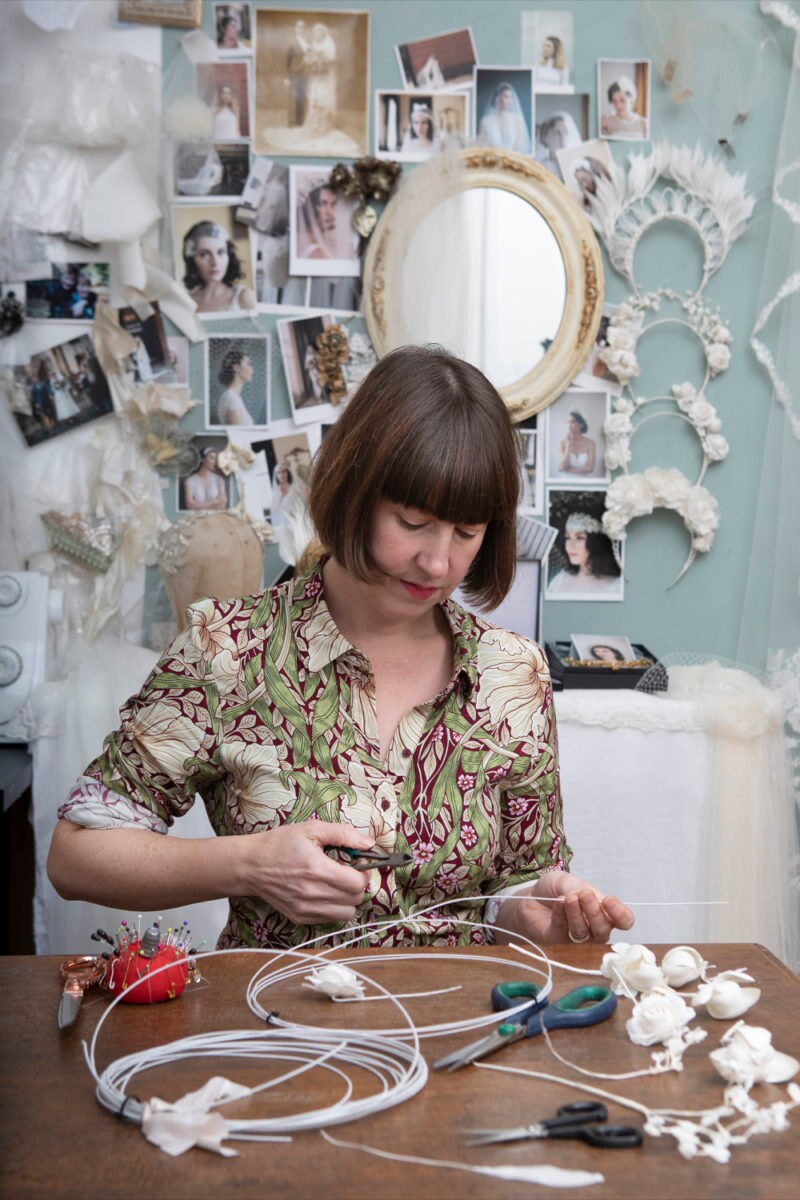 When designing for brides, what's the key to marrying vintage styles with a contemporary sensibility?
My
veils
are a good example. I often use a soft, flowing, modern type of tulle that drapes beautifully, combined with a
Juliet cap
shape from the 1920s and 30s. It's a balance of using historical references in a way that helps create something wearable for a modern woman.
Have you noticed any older bridal trends enjoying a comeback moment recently?
For many years,
long veils
had been firmly out of fashion and only worn by the most traditional brides, and really, only if the wedding was in a church. Then a few years ago, brides wanted to wear them again. I think they love how it makes such a dramatic visual impact when they make their entrance—and really, it's once-in-a-lifetime chance to wear one.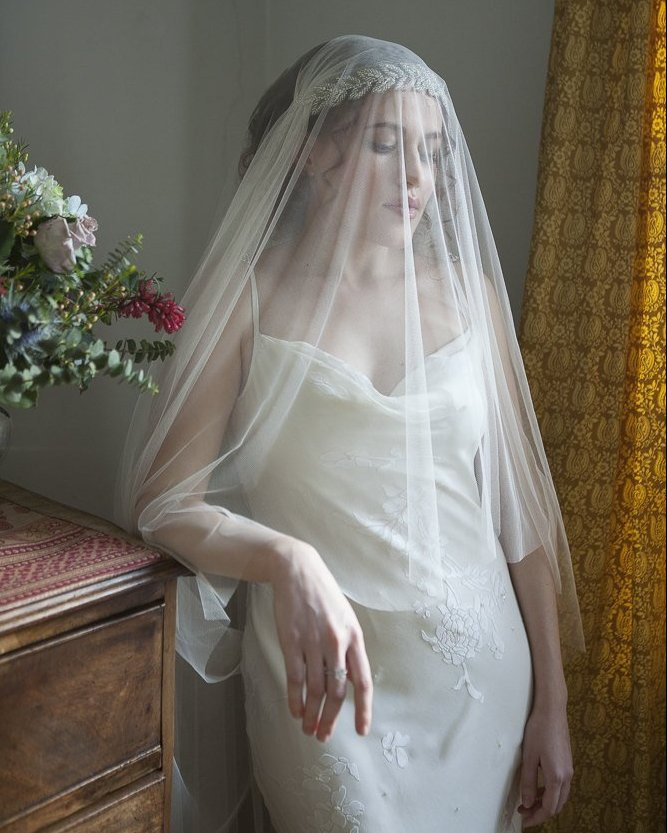 >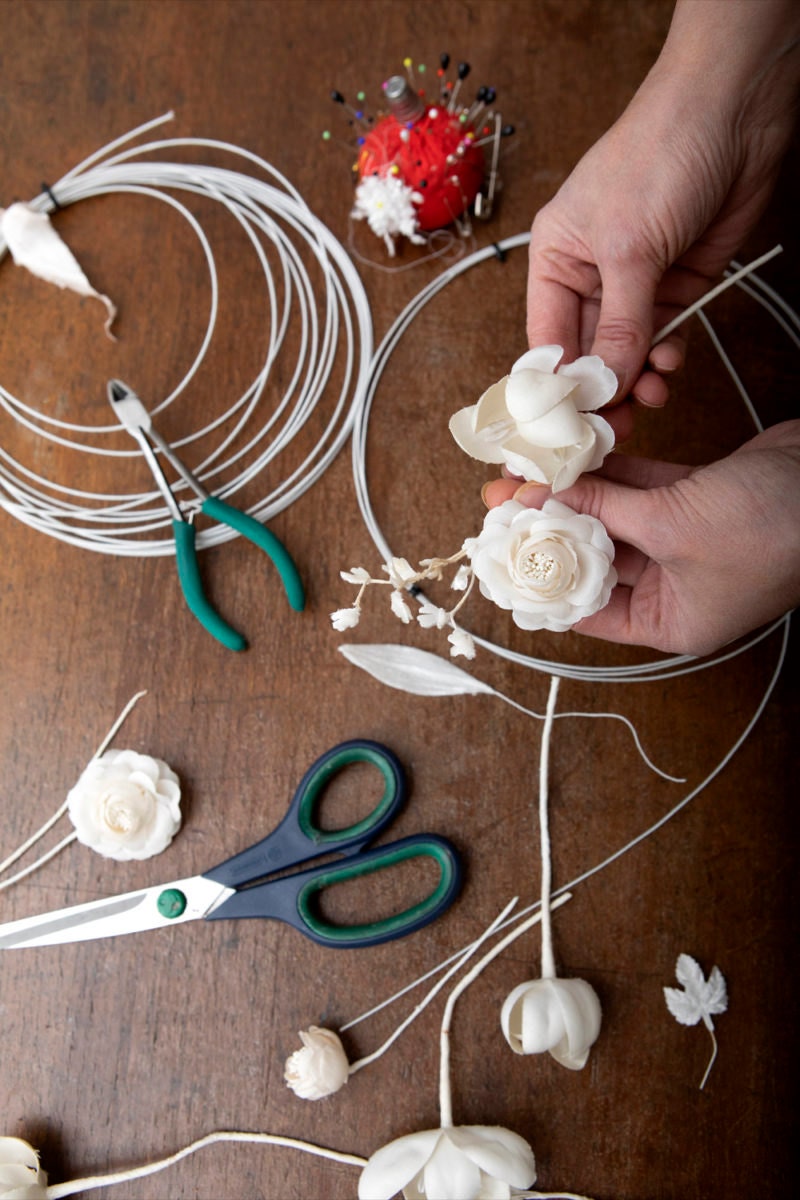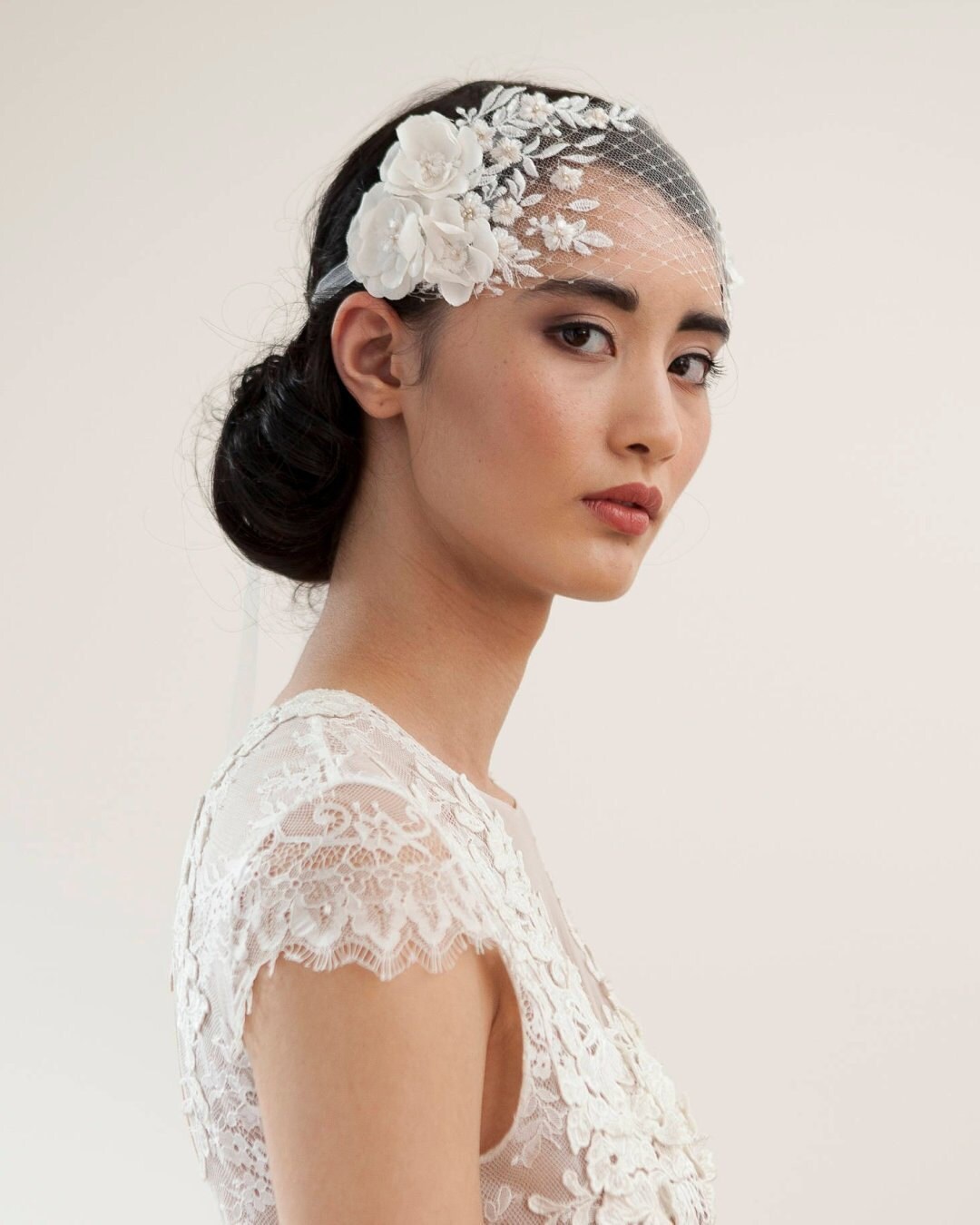 >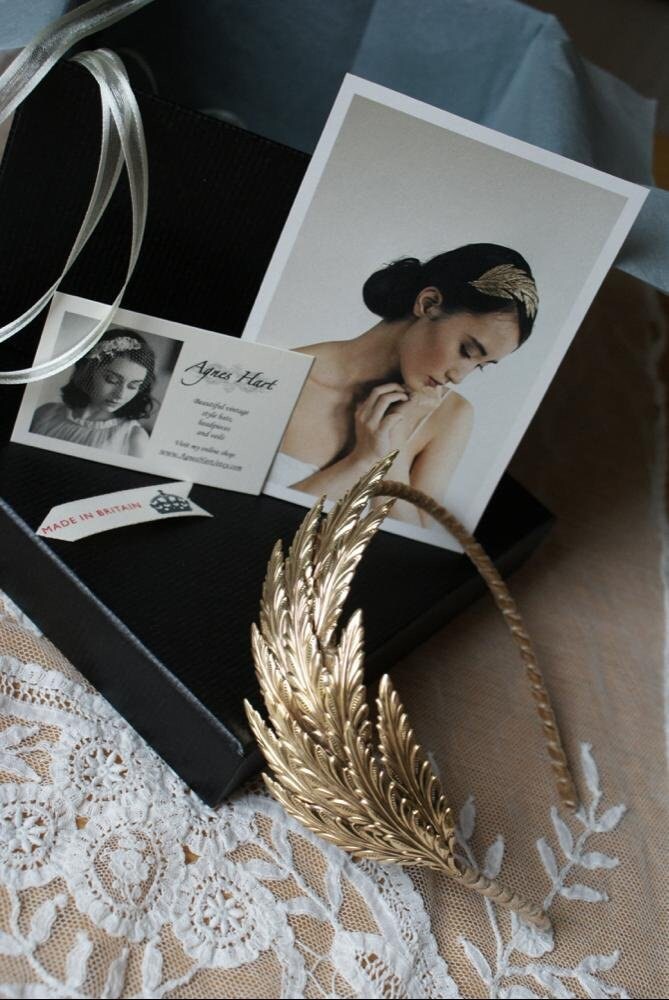 >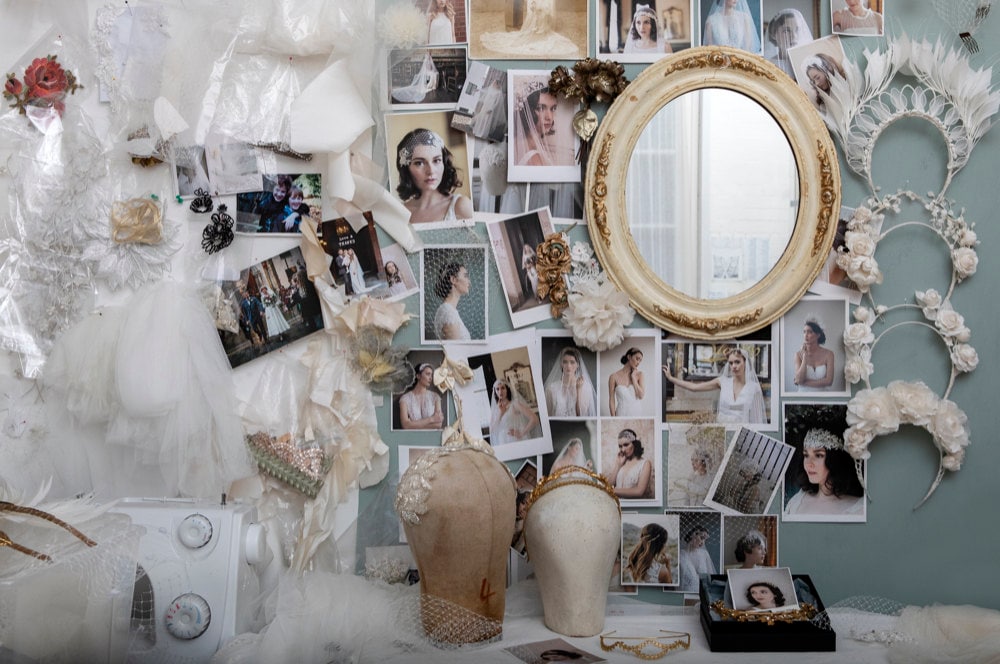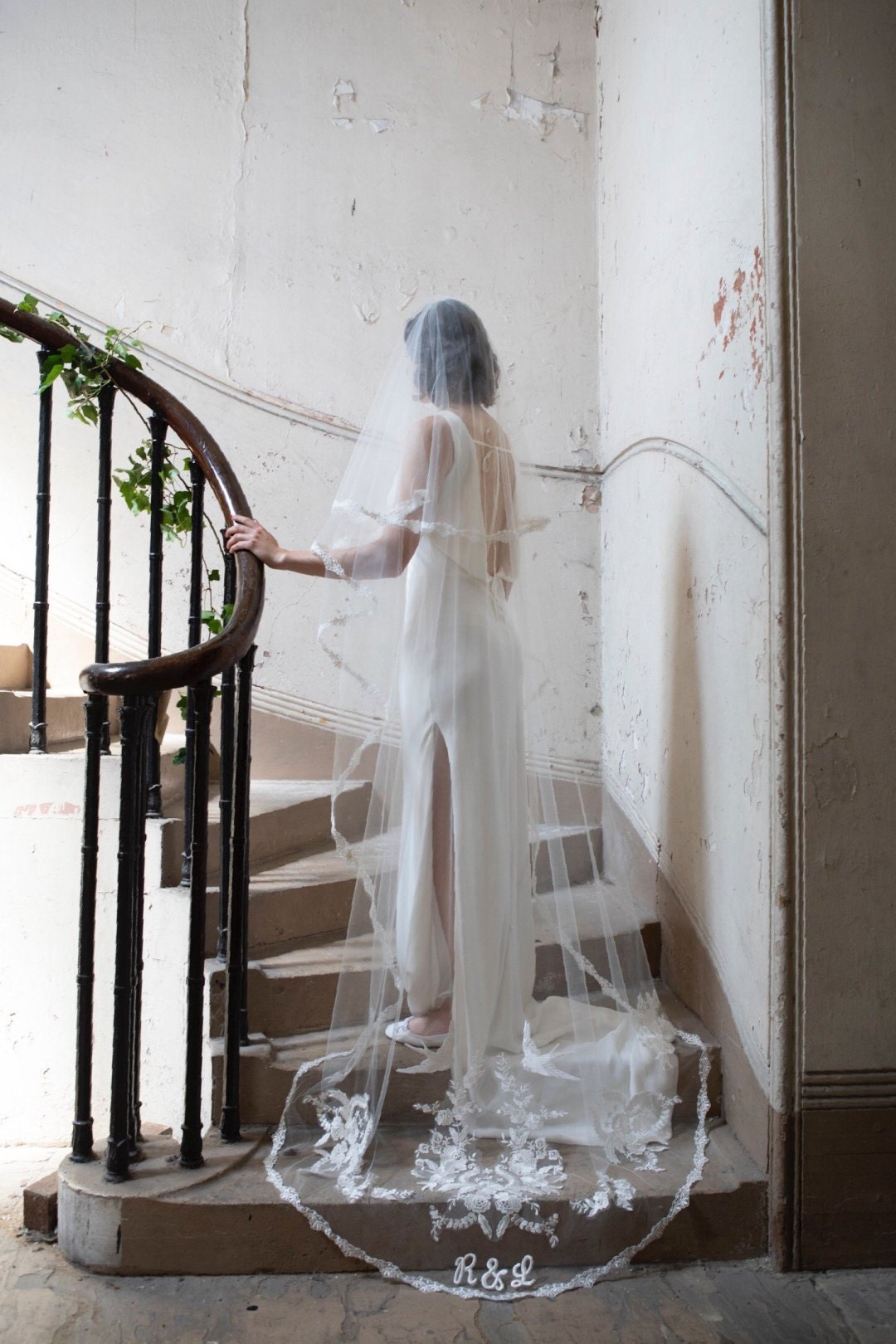 >
Do brides usually have something specific in mind when they come to your shop?
Some have a passion for a certain era and want to re-create a vintage look in a pure way, and that's wonderful, and others just like my pieces and want something a little more unusual. I was very surprised initially that some of my wilder headpieces proved to be popular. Sometimes I design a piece thinking that it might not sell much, and I just make it anyway as it's creatively satisfying to experiment. But it's so wonderful to find other people love those statement items.
How can your designs help transform a bridal look?
If the customer has a plain silk slip dress, for example, that can be a blank canvas for expressing her individuality. She might style her hair into finger-waves and add a
Juliet cap veil
for a 1930s look, or add a sparkling
hair chain
that drapes above a chignon for a modern interpretation of Art Deco. But if, instead, she chooses a simple
hair vine
placed over a low, messy bun, or a raised
floral headpiece
with tumbling, sexy waves in her hair, then the very same dress will instantly express a much more contemporary vibe.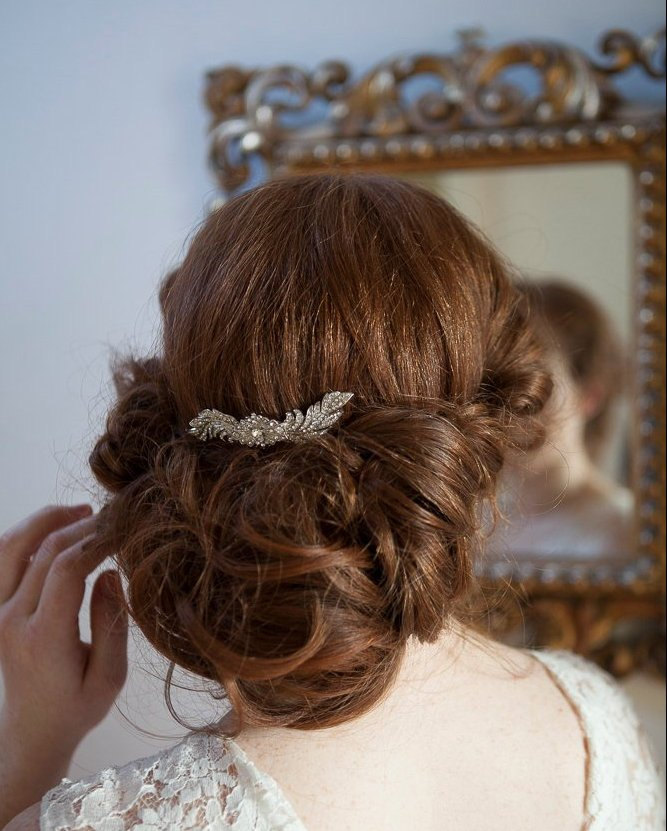 >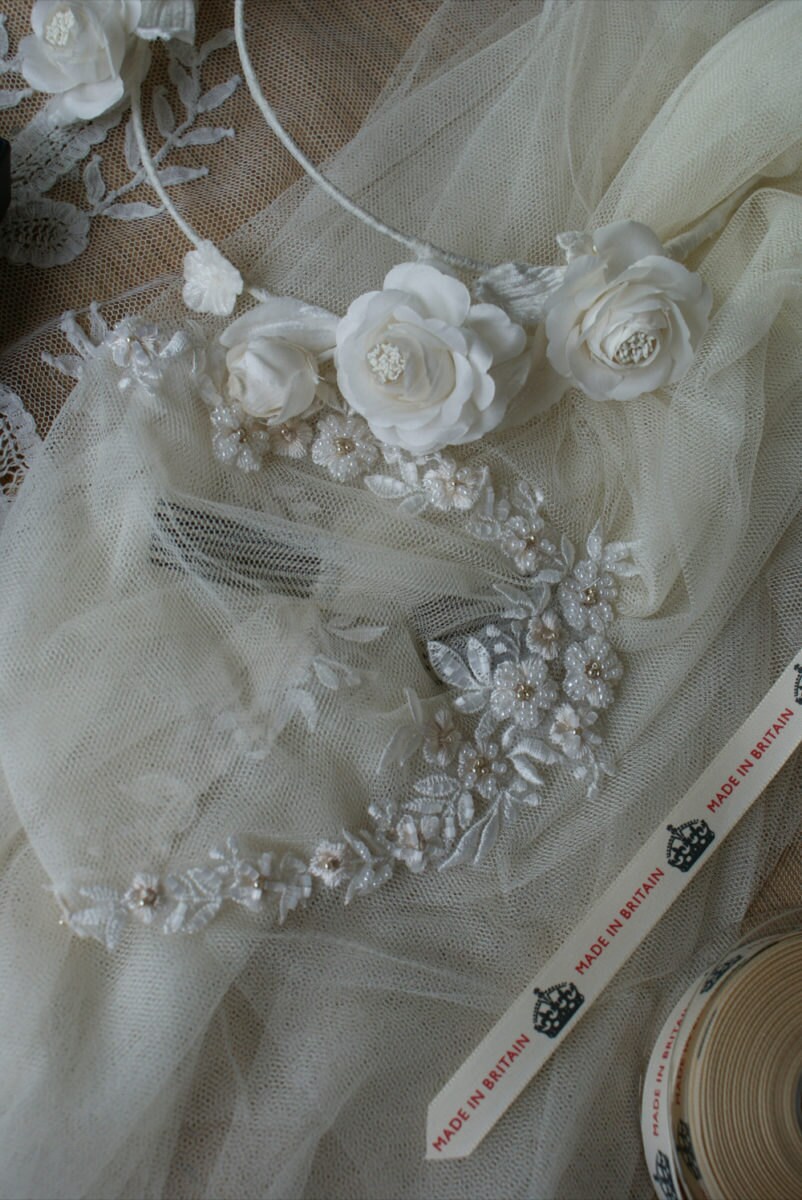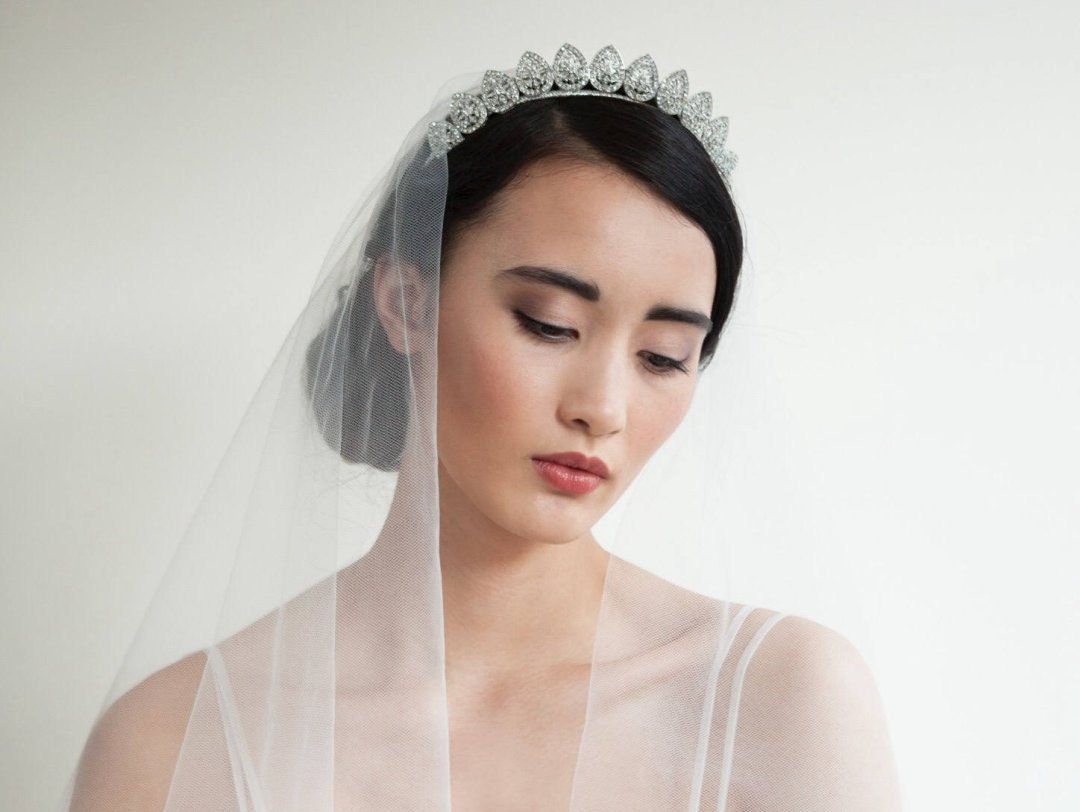 >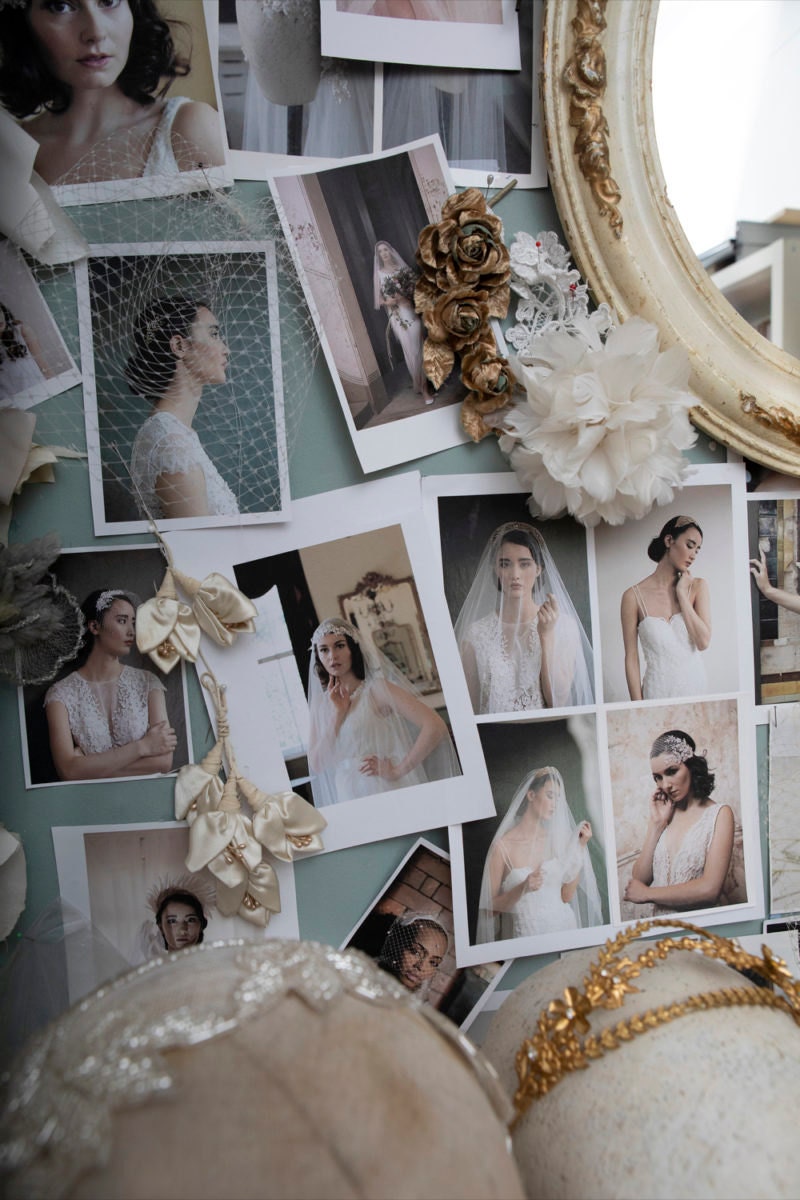 What's your favorite part of making headpieces?
Finding quality materials is important, and I love scouting antiques markets for old haberdashery, millinery flowers, and antique lace and trim. I also do a lot of hand sewing, which I enjoy. I use a lot of delicate materials that require very careful handling and aren't easy to work with, so every stitch needs to be done with care and with full attention so as not to cause a hole or a snag. It's quite an unusual thing in the modern world to be forced to slow down and concentrate so fully on something. It's a little like meditation. I also 
really
like making a
pillbox hat
. It's quite technical, and there are very distinct stages that I go through—moulding the base, wiring it, padding it to smooth it, covering it in silk, lining it. It's quite slow and labor intensive, and all done by hand. I really love the battle of getting an absolute perfect finish on it, which is difficult to do. When I achieve it, it's very satisfying!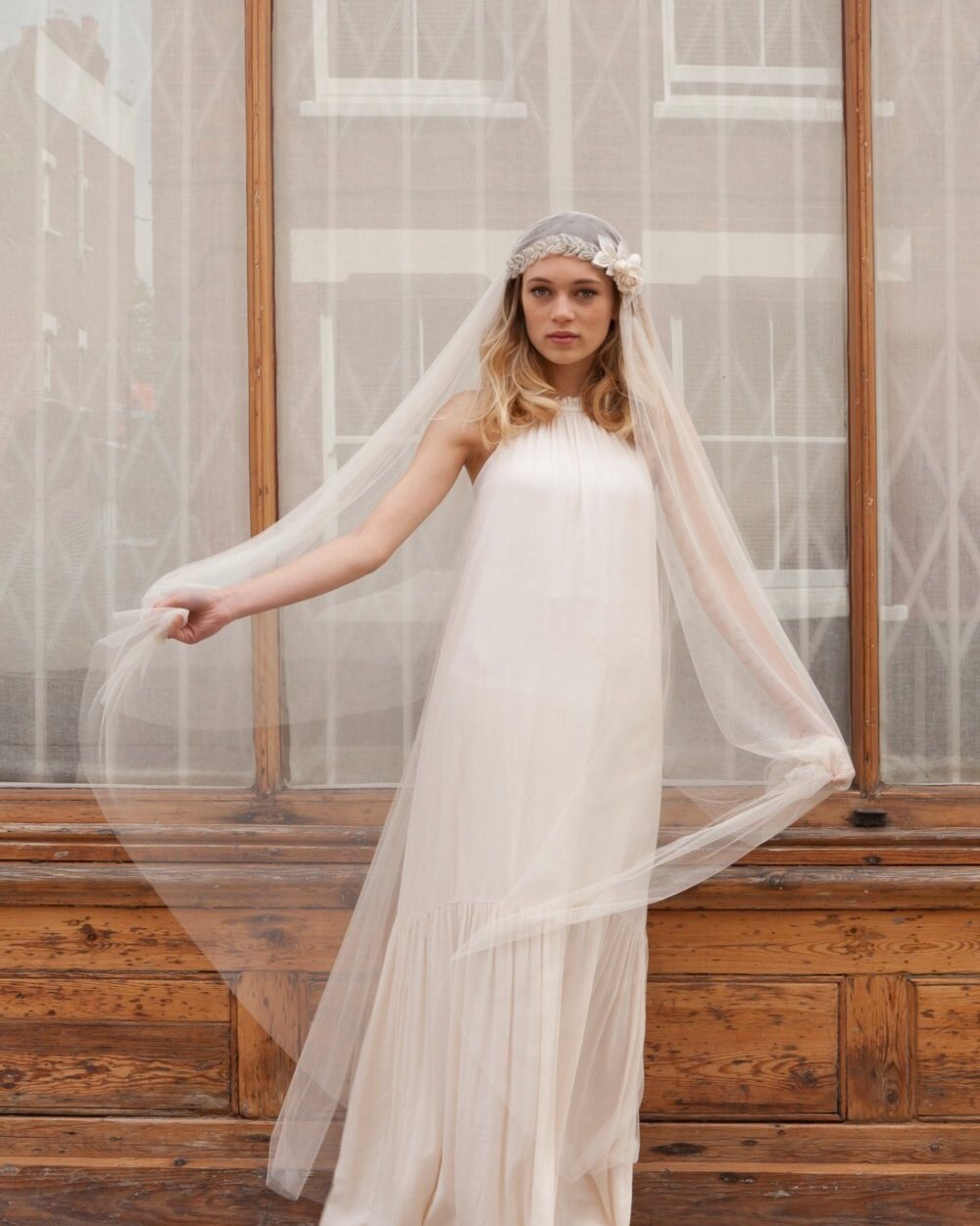 >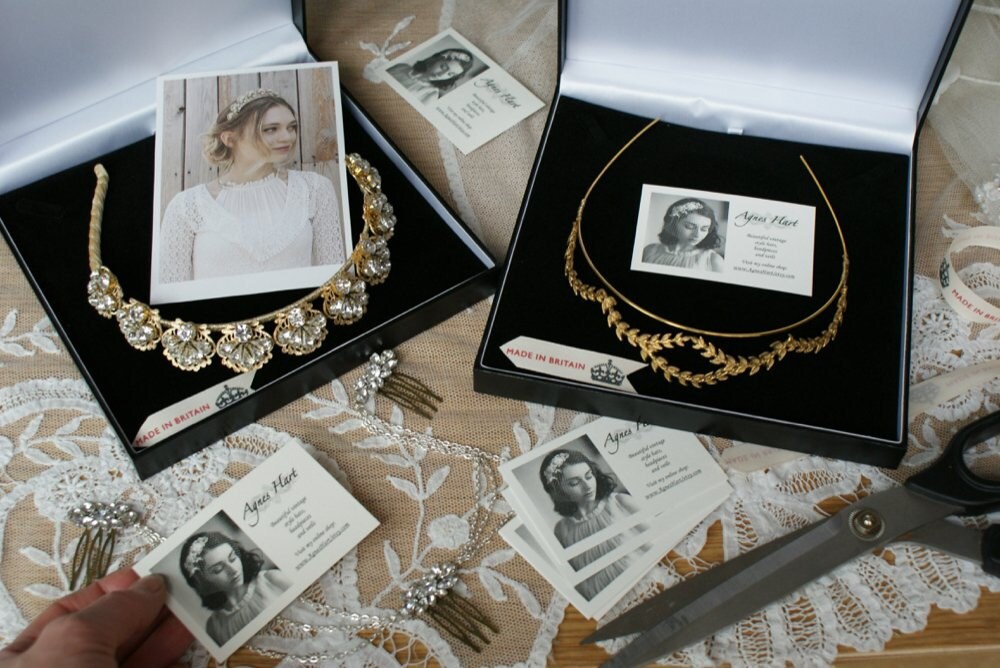 >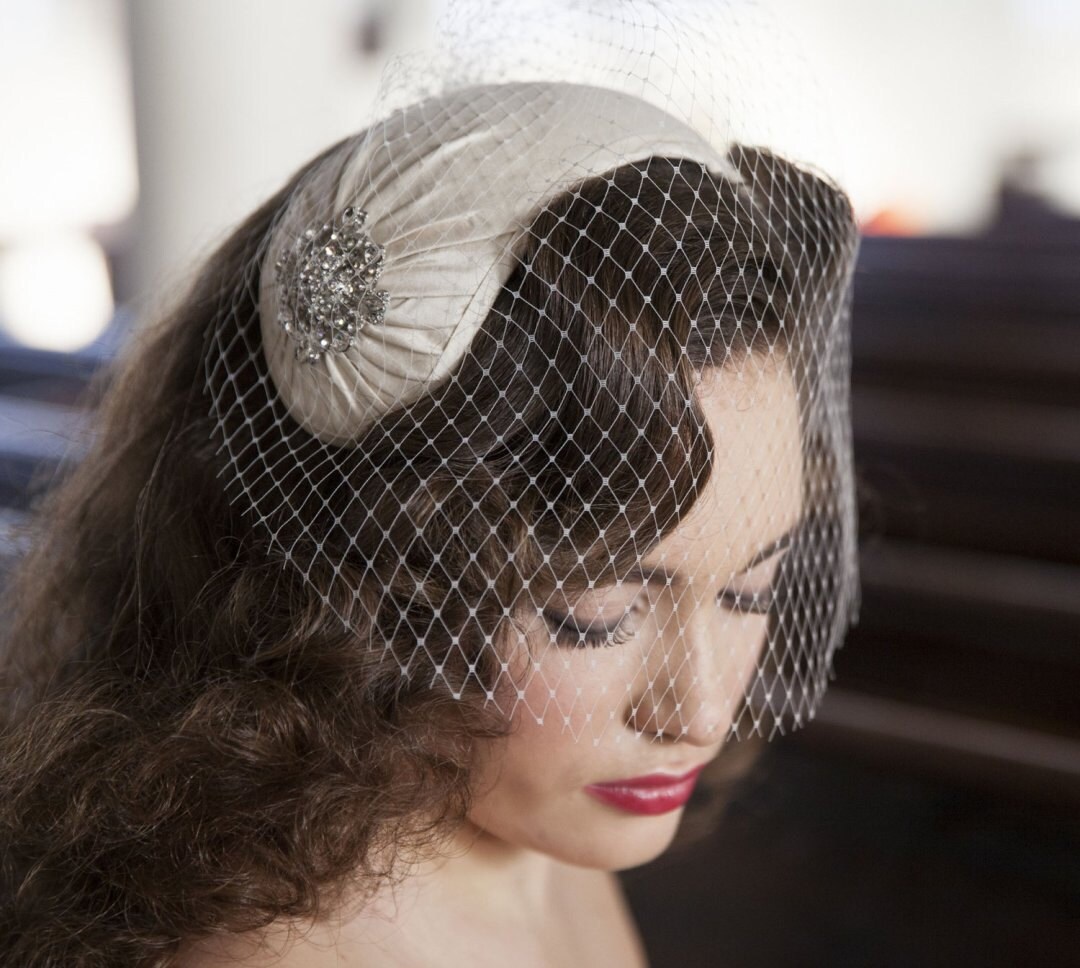 >
Photograph by Christina Solomons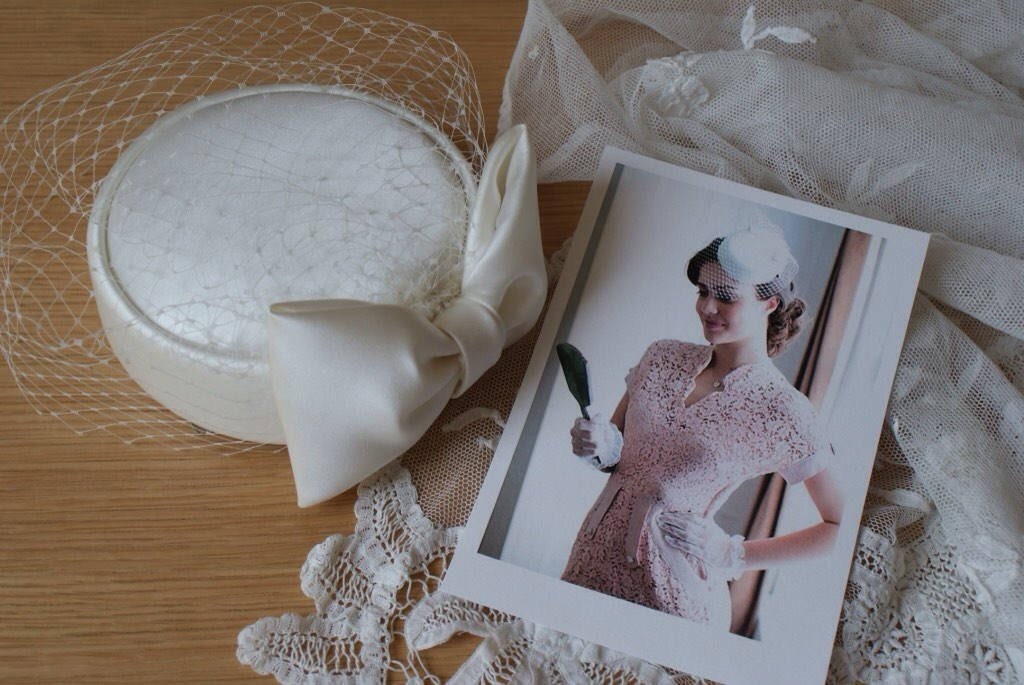 >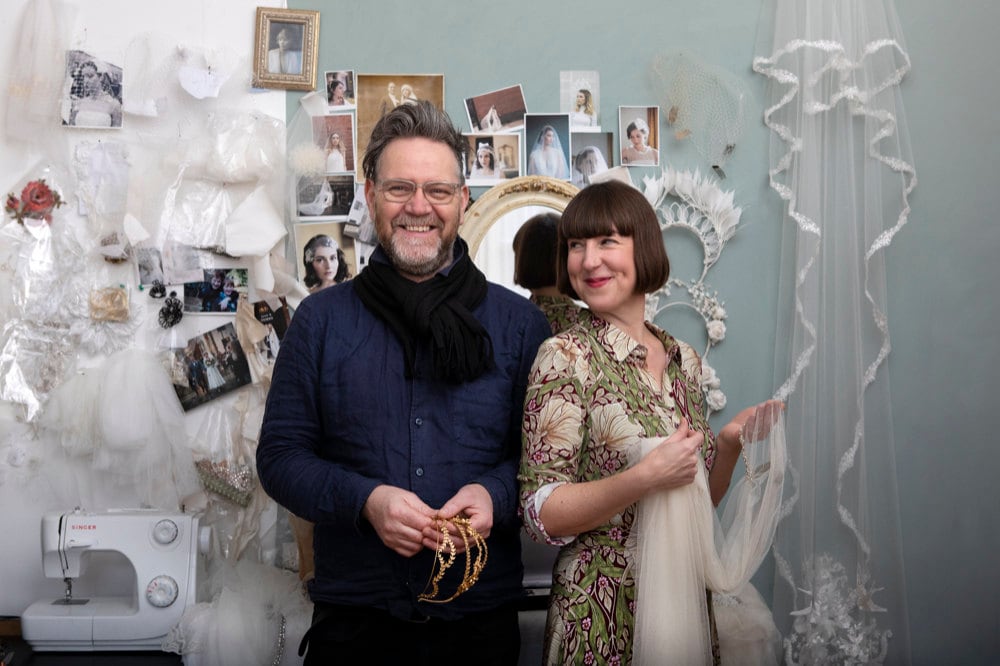 Your husband is an artist in his own right and crafts all your combs and tiaras. How do you share in the creative process?
I look out for materials that catch my eye and play around with them until I roughly know what I want—then I ask Paul to make a prototype to see if it works as I imagined. He has his own studio where he makes sculpture and also has a workbench set up to make the headpieces. We do enjoy working together, but it's good for us to have our own space.
What's in store for Agnes Hart in 2019?
I made the decision a few years back that I would keep Agnes Hart as it always has been, with just me, designing and making the items in an old-fashioned way. Sometimes others can find that hard to understand, but I have never been driven by the idea of constant growth or felt the need to strive for someone else's ideas of success. I'm conscious of how much I prefer to have a simple life, and I feel lucky to be able to do what I do.
Follow Agnes Hart on Instagram and Facebook.
Studio and model photography by Katherine Fawssett unless otherwise noted. Product photography courtesy of Agnes Hart.