Leaning into her signature sunny style, this UK artist creates frame-worthy prints and accessories with a sense of humor and a whole lot of heart.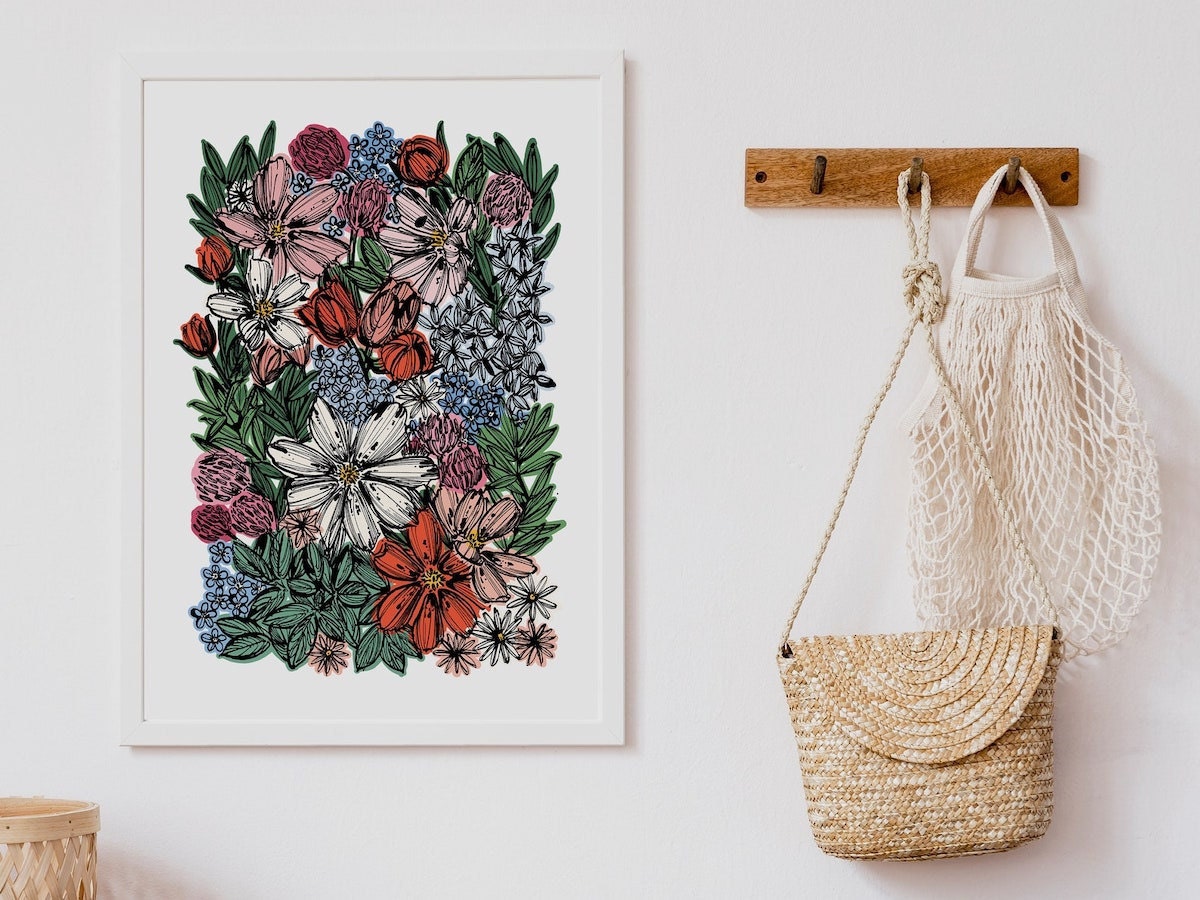 In our Featured Shop series, we shine a light on a standout shop from Etsy's talented seller community, offering readers a behind-the-scenes look at their process and story.
In the world of Aimee Mac Illustration, creativity is always in bloom. From her home studio in Cheshire, England, pen and ink artist Aimee Mac serves up a mood-boosting mix of lush floral arrangements, wondrous winged creatures, and cozy, cuddly pets designed to bring a touch of whimsy to your walls all year round. "I love anything vibrant," explains Aimee. "If I were to pick one word to describe my art, it would be 'sunshine-y.'" Drawing inspiration from nature and her own eclectic collection of vintage objects (plus some sweet-faced cats and dogs, for good measure), Aimee uses a signature combo of loose, expressive lines and bright color splashes to make her pieces pop.
In addition to her frameable prints and fabric tapestries, Aimee's illustrations also translate beautifully to her wearable range of art and accessories—from T-shirts and totes to jewelry and porcelain pins—all of which make extra-thoughtful gifts. "The best presents are things that a person wouldn't necessarily buy themselves—interesting, even slightly ridiculous things," Aimee says. "Art is a really thoughtful choice. It's so special to gift someone something that you've picked because it reminds you of them." And whether you're mailing your mom a heartfelt greeting card or picking out prints to liven up a space, there's an Aimee Mac original to make it happen.
Read on to find out Aimee's guidance for picking a perfect present and curating an artful home—then shop the Aimee Mac Illustration collection.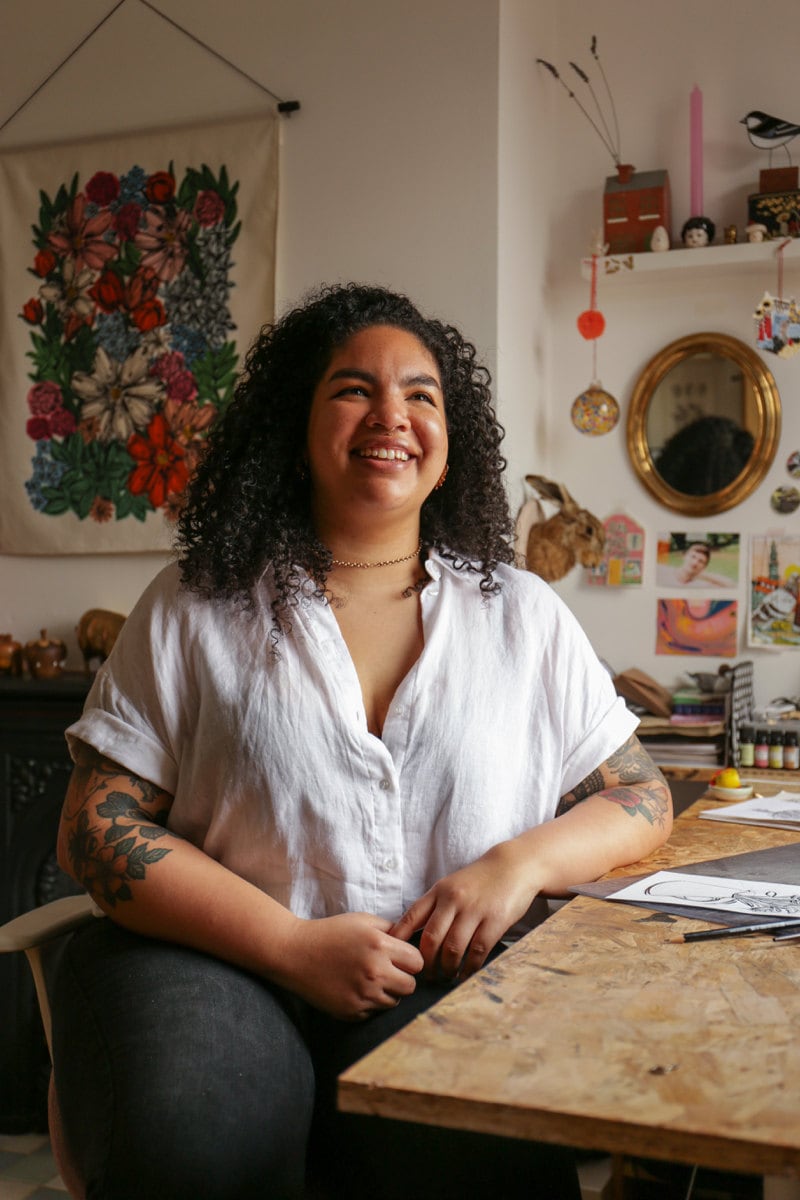 What inspires you?
I get my ideas everywhere. I find huge amounts of inspiration in creative spaces. I love going to museums and art galleries, the countryside and the beach. I take loads of pictures of what I see: plants, birds, trees, cats in the street, enormous floral arrangements, a Greek vase in a museum, anything. I work from my studio in a big, bright spare room in my home—a Victorian house in Cheshire. It's full of strange and interesting things I've collected over the years. I even keep a folder of images that I've collected over time. When I'm not entirely sure where I'm headed, it's a huge help to just go through that.
What led you to start Aimee Mac Illustration?
I've always been creative. Even when I was a kid, I took art very seriously. I went on to study graphic design at Leeds University, just over 10 years ago, then I worked as a screen printer in Manchester as one of my first jobs. I started drawing more intentionally when I was about 19 or 20 years old, and, amazingly, it took off. I still do graphic design and branded work for small businesses, but my main practice now is illustration.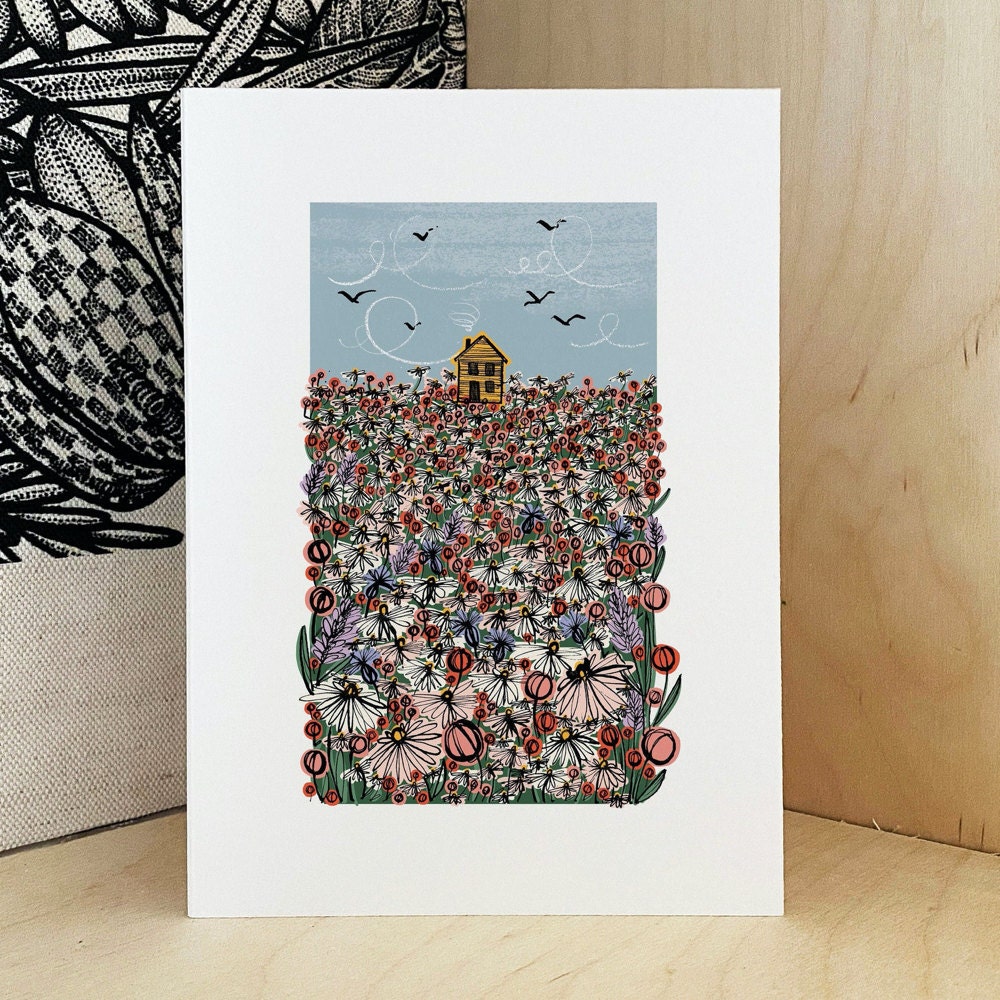 SHOP: Wildflower cabin print from Aimee Mac Illustration, $35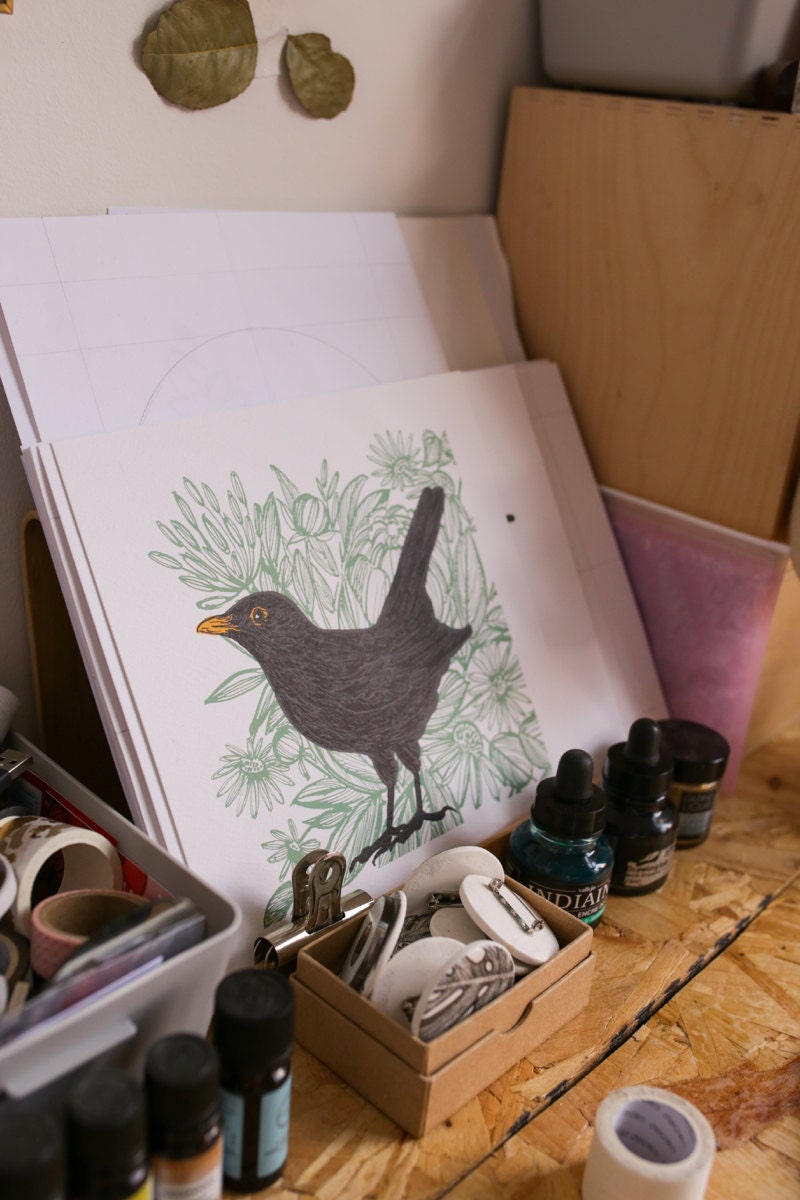 SHOP: Blackbird print from Aimee Mac Illustration, $26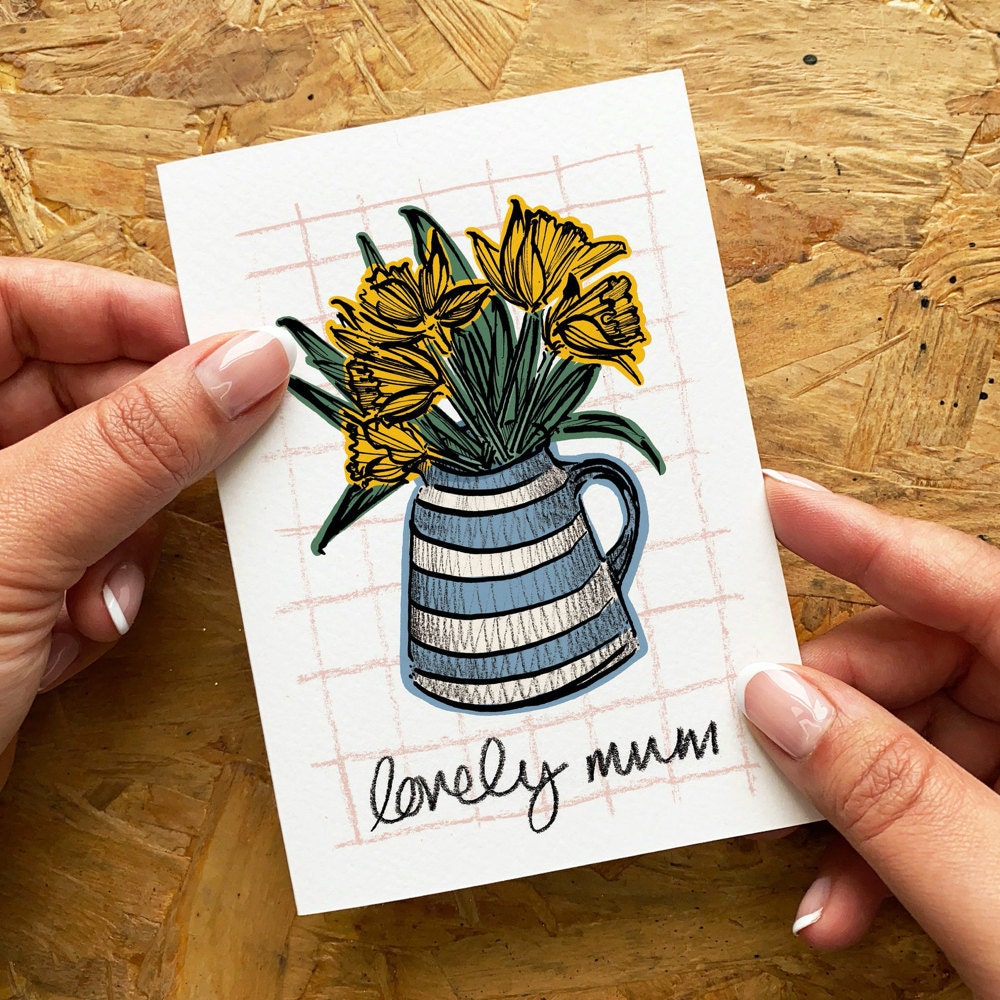 SHOP: "Lovely mum" greeting card from Aimee Mac Illustration, $4.50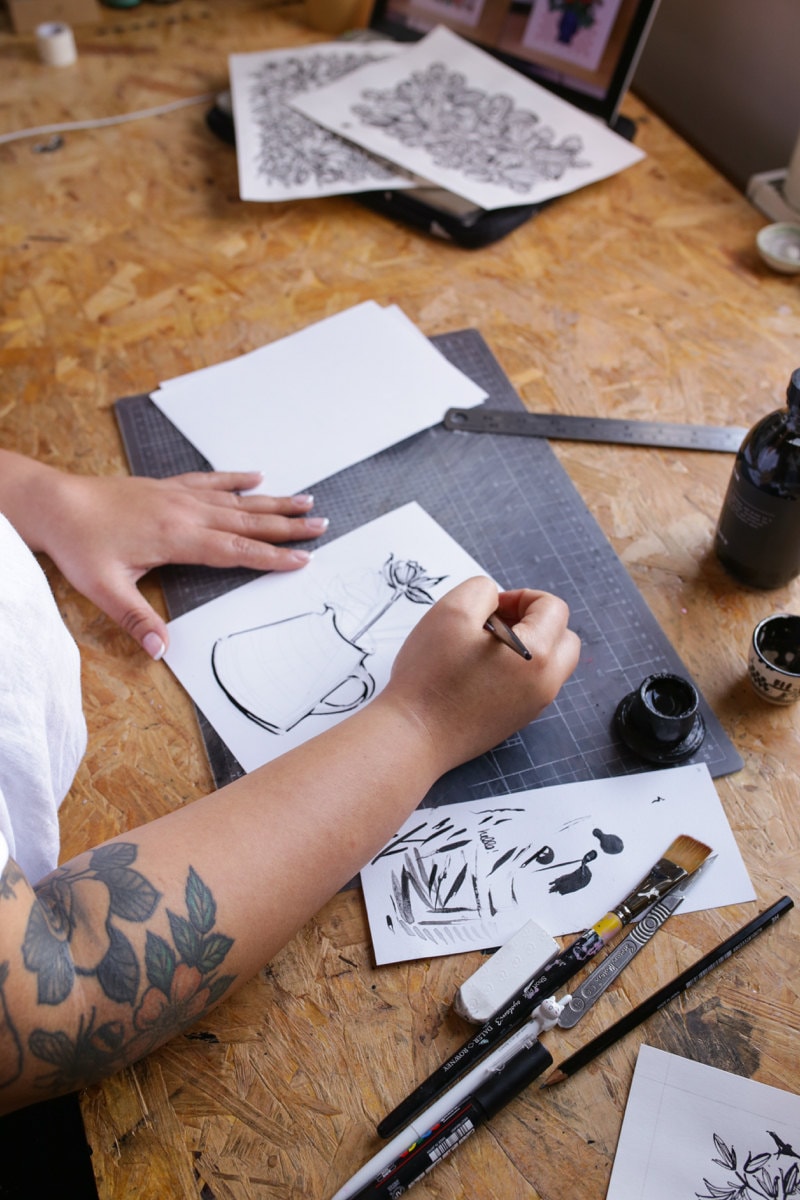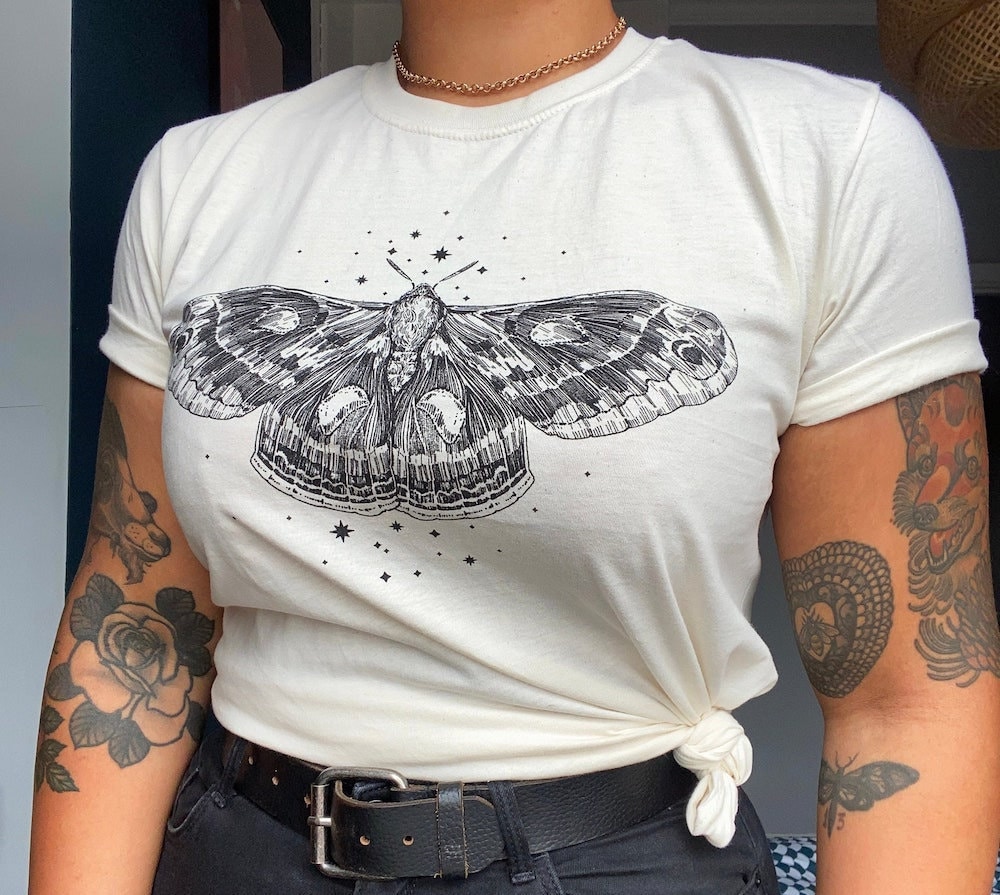 SHOP: Moth tee from Aimee Mac Illustration, $28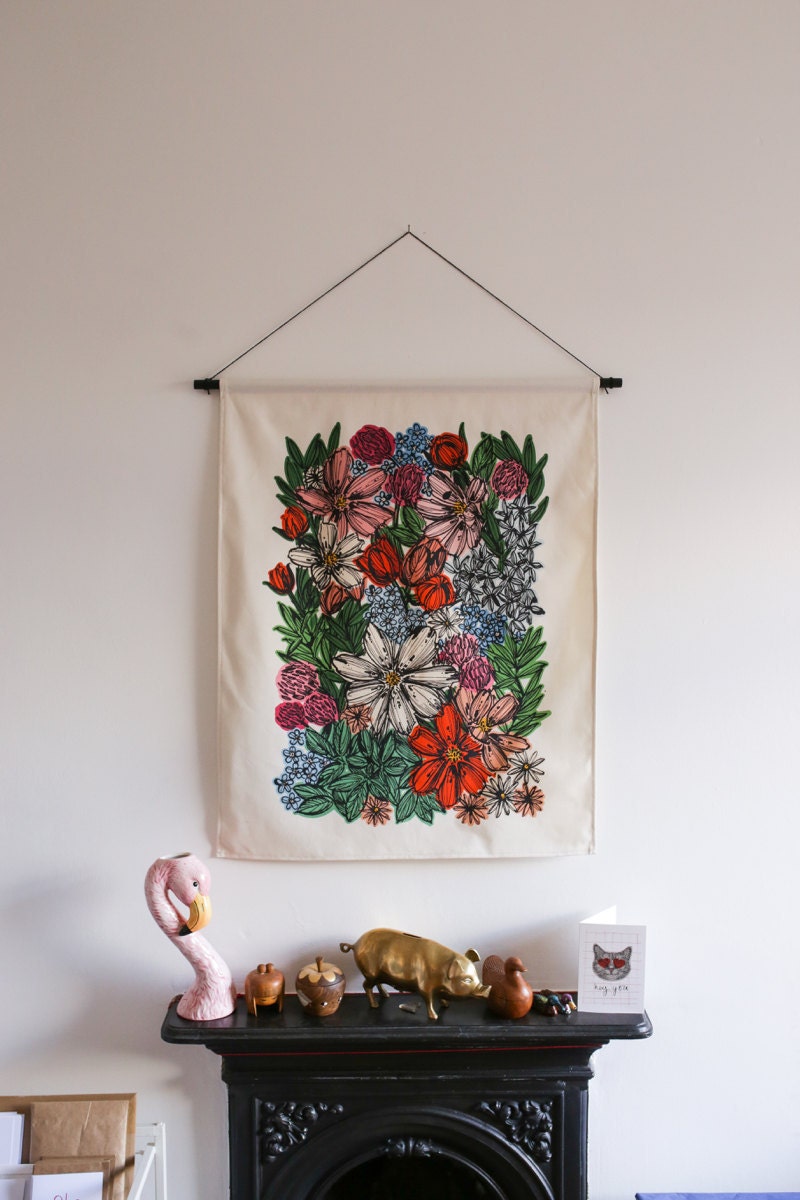 Your work has so much appeal for different types of interests and personalities. Any tips for how to pick the perfect print for yourself, or as a gift?
I've got loads of prints for people who love gardening and flowers, any kind of horticulturist, or people who live in the countryside. The sage print I have is nice for people who like to cook. I've got a seashell print that I drew from shells I collected last summer, which makes an amazing present for people who live by the sea. Gifts for pet owners, I've got covered—especially cats and dogs. I even have one card with a greyhound wearing a jumper and a party hat, and I get so many messages from greyhound owners saying they love it.
What's your advice for decorating an artful home?
I love interiors! To make a house fun, you need to not worry about color schemes and themes or think, "My living room is this color, so I can't put this color in it." No. You could have a wall hanging or prints or cushions that are all different sizes, themes, and colors, but as long as you love them all, they will look good together. You just need to trust the process. Collect things that you love. Mix and match. Decorating should be fun.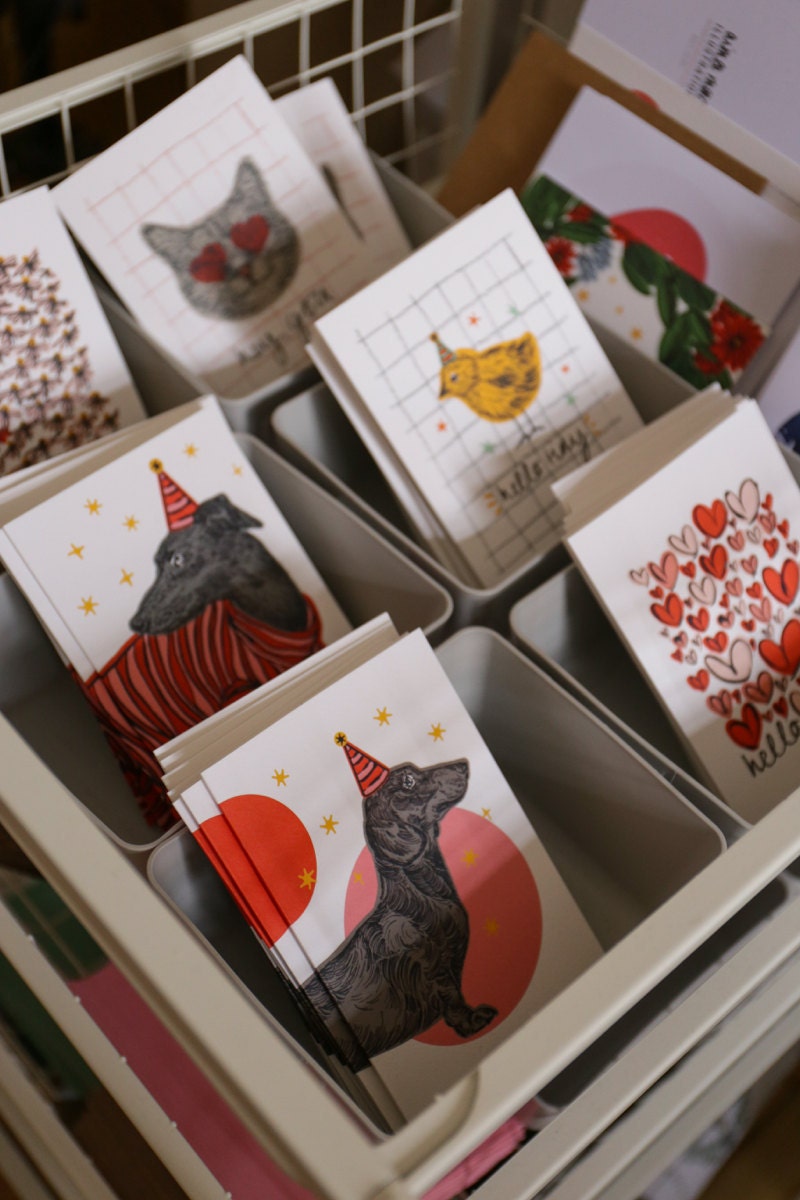 SHOP: Greeting cards from Aimee Mac Illustration, from $4.25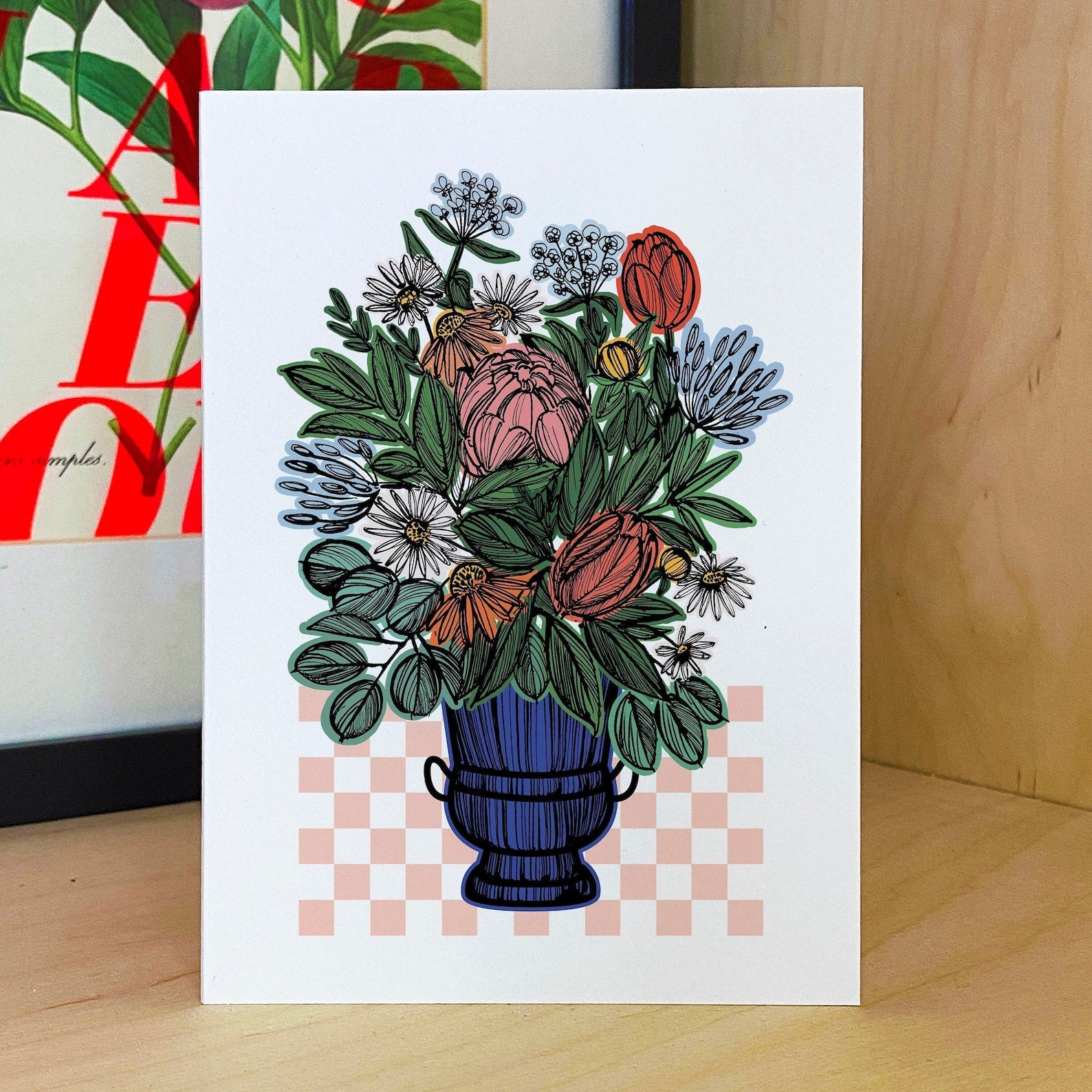 SHOP: Peony bouquet print from Aimee Mac Illustration, from $12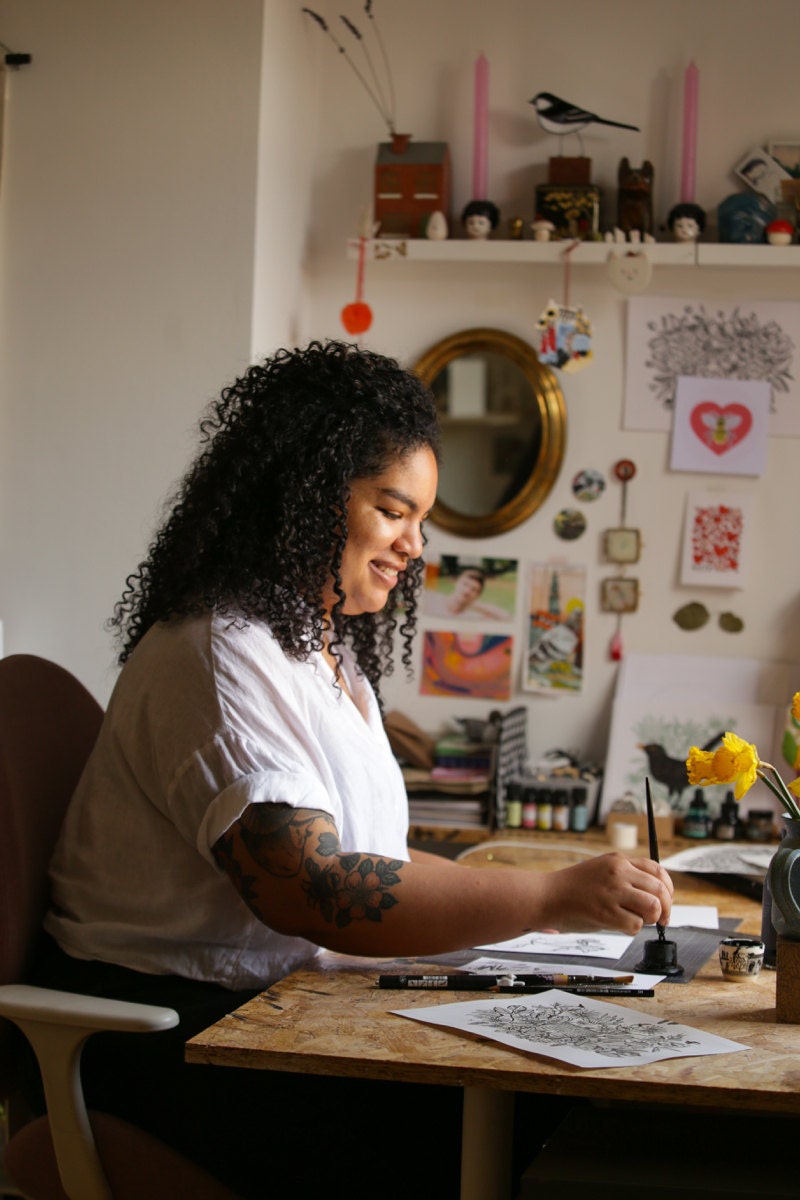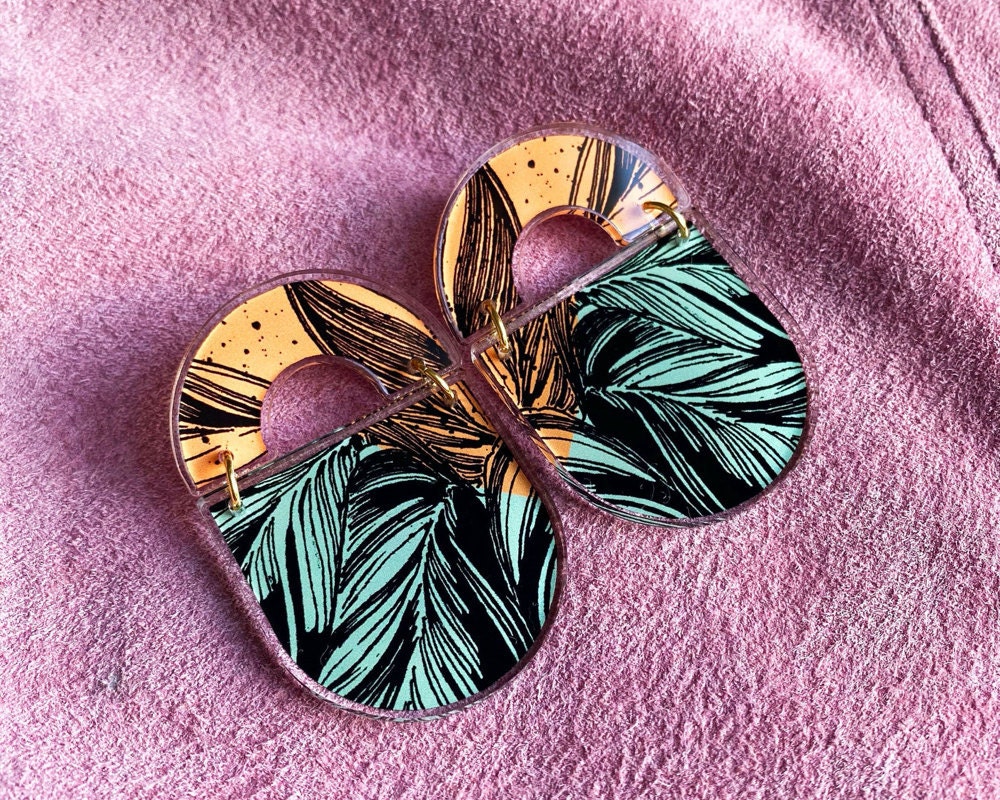 SHOP: Botanical statement earrings from Aimee Mac Illustration, $37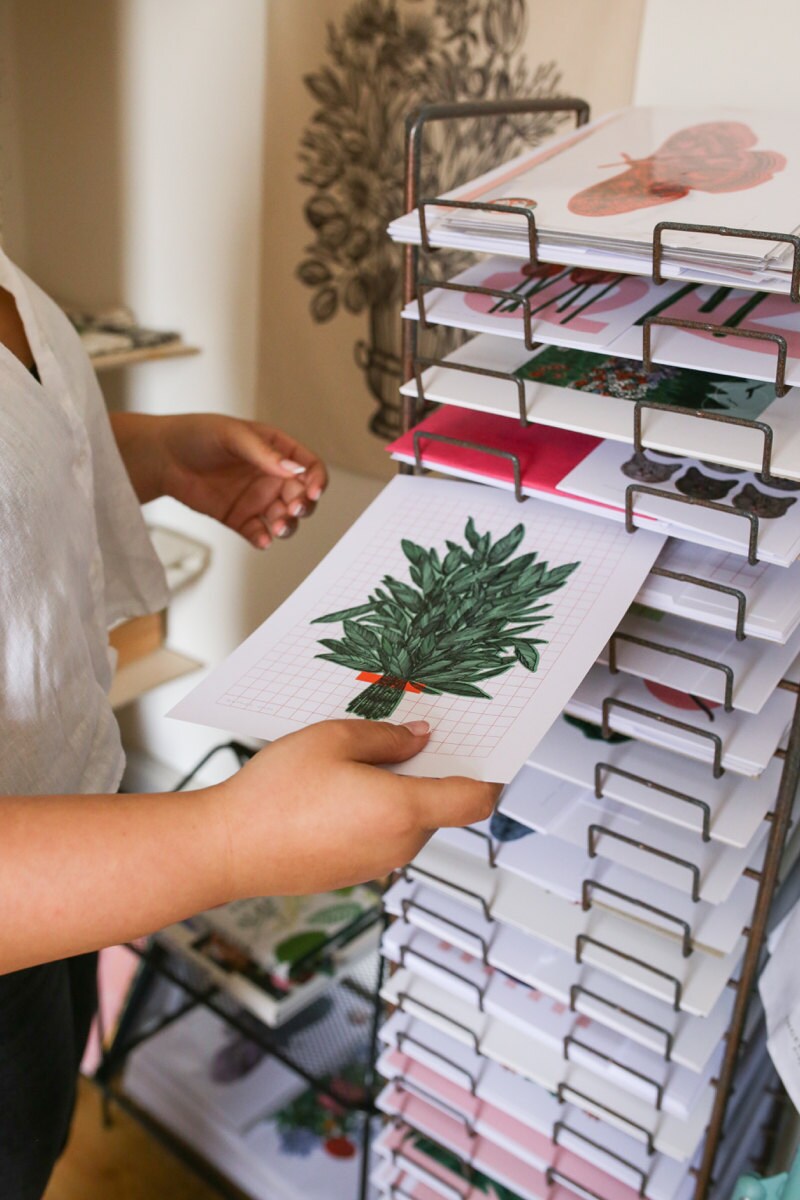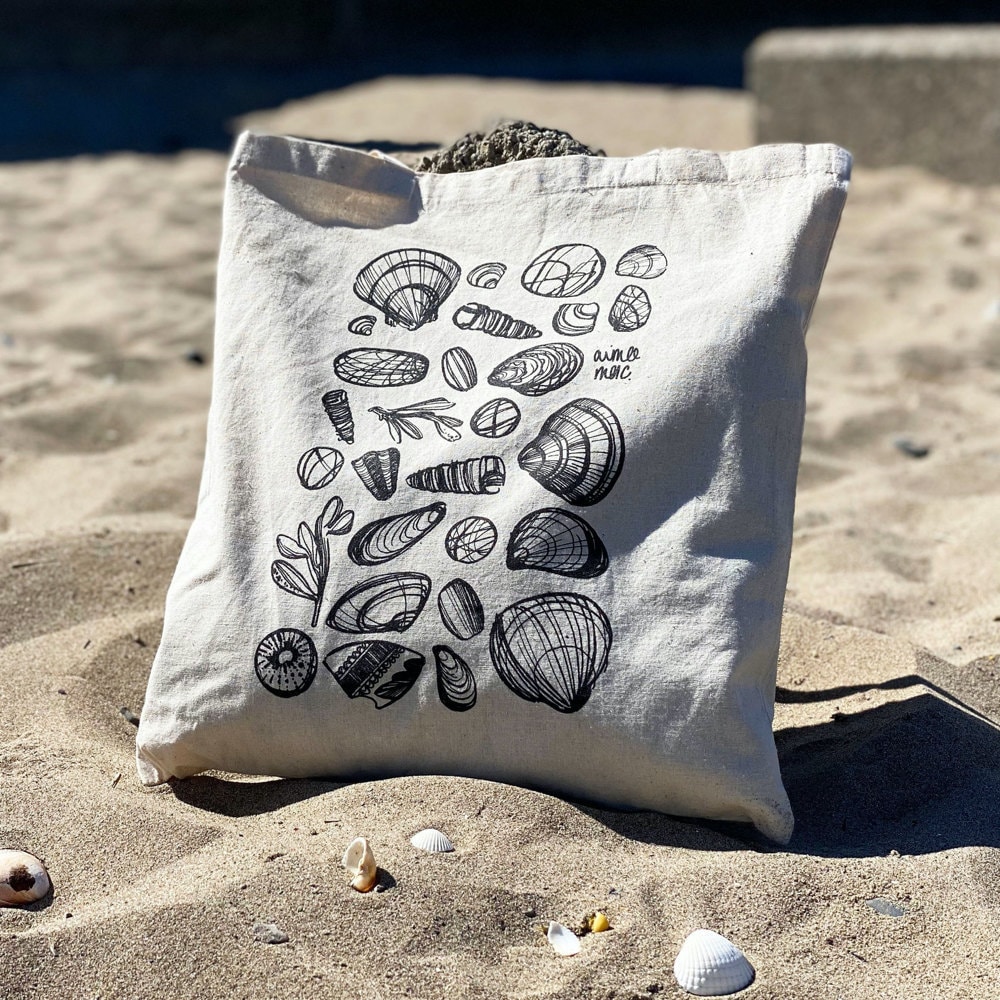 SHOP: Cotton seashell tote from Aimee Mac Illustration, $11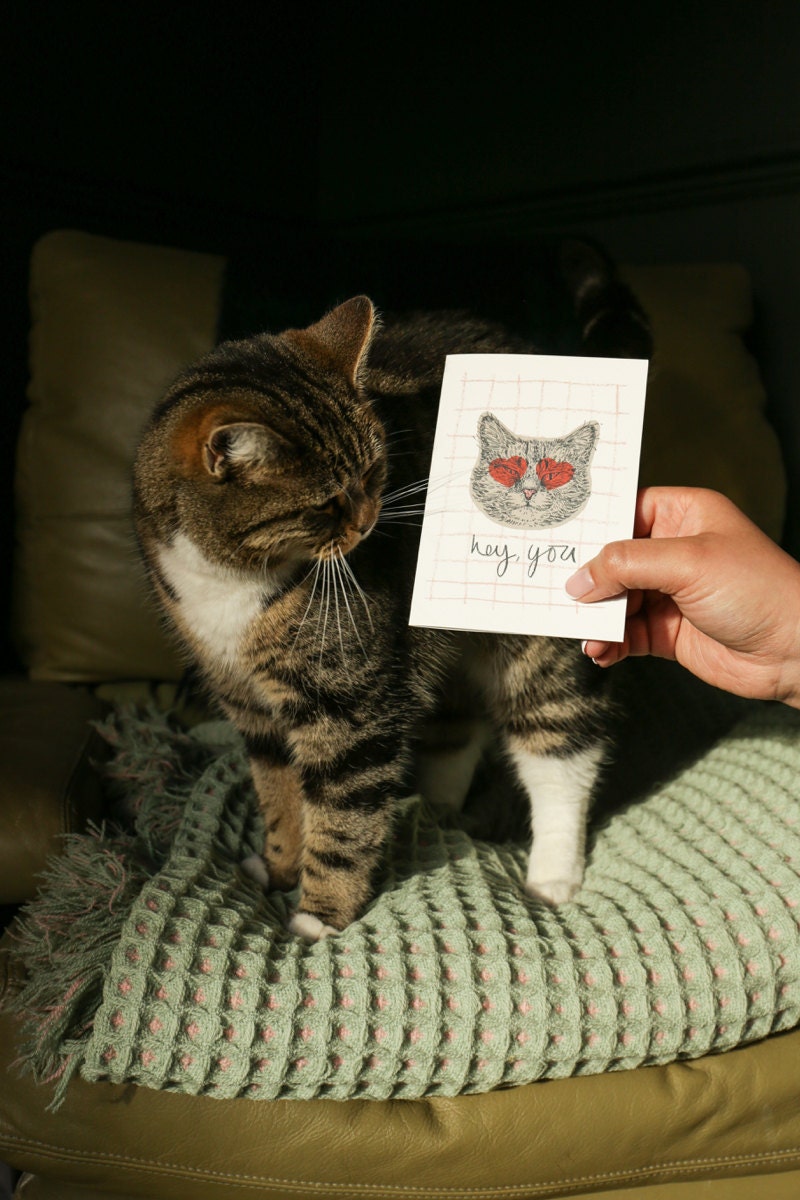 SHOP: "Hey you" cat greeting card from Aimee Mac Illustration, $4.50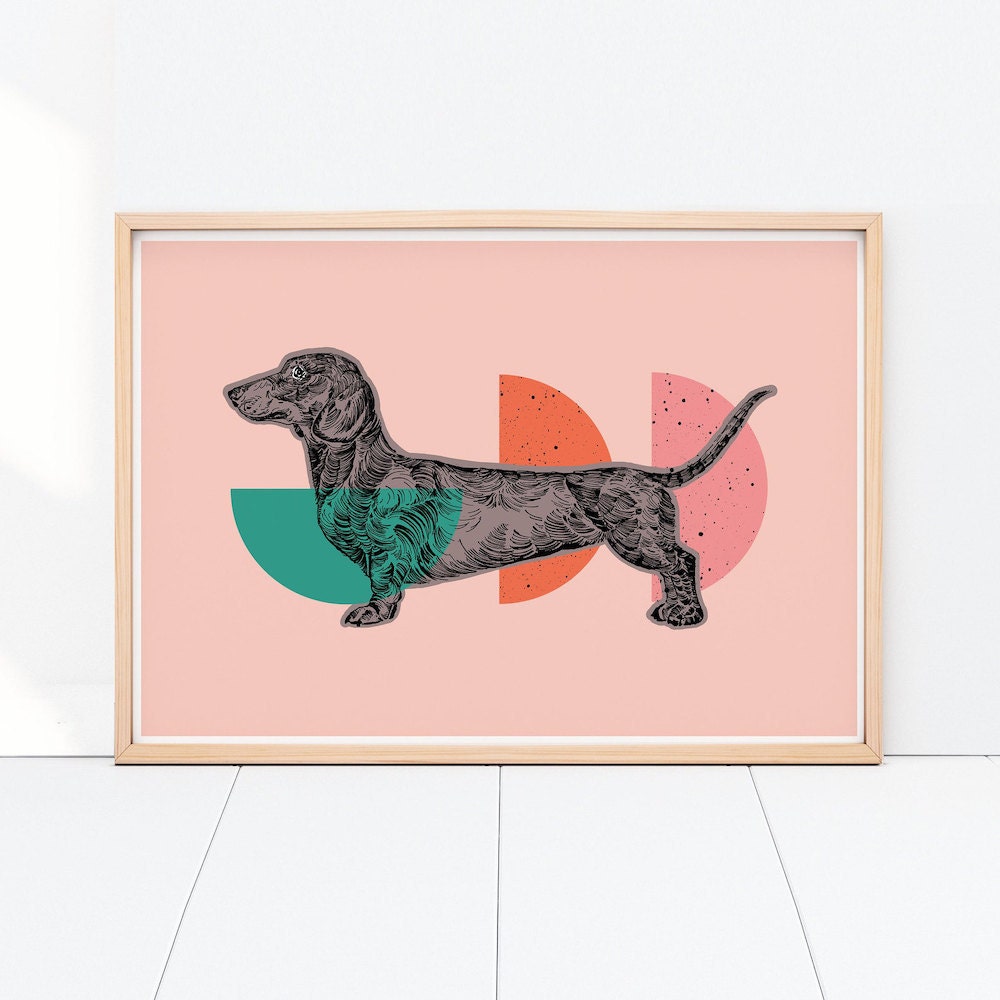 SHOP: Sausage dog print from Aimee Mac Illustration, from $26
What does your art-making process look like?
People always assume that I draw digitally, but I don't. Everything is drawn by hand, and that surprises people. I like to work with my hands and ink and paint. I like to make a bit of a mess. I draw quickly, which I love because you get loads of marks that you don't expect—smudges and splashes that add to the image. I love picking up my pen, putting too much ink on it, and just seeing what happens. I'll do really abstract sketches in my tiny sketchbook; that's where most of my work starts. Then, I'll do a rough sketch with more details. I have a dip pen and an inkwell on my desk, and I use that to do a drawing of my sketch. When that's dry, I add the color behind the ink.
I love picturing you in your Victorian house with your inkwell and dip pen.
I love old-timey things. I'm just not interested in technology. The computer I work off is 10 years old. I'm just happy with a pen and a pencil. That's all I need. You can spend a fortune on pens and pencils if you want, but you don't need to.
Learning to use a dip pen is probably one of the best things I ever taught myself to do. I used fine liners for years, but I just hated how much waste they make. You use one for a few months and it dries out, and then what do you do with the pen? There's plastic everywhere! So, I bought myself a set of wooden and metal dip pens, and I buy one bottle of ink every six months. That's all I use to draw. So, I don't make much waste, which I feel really good about.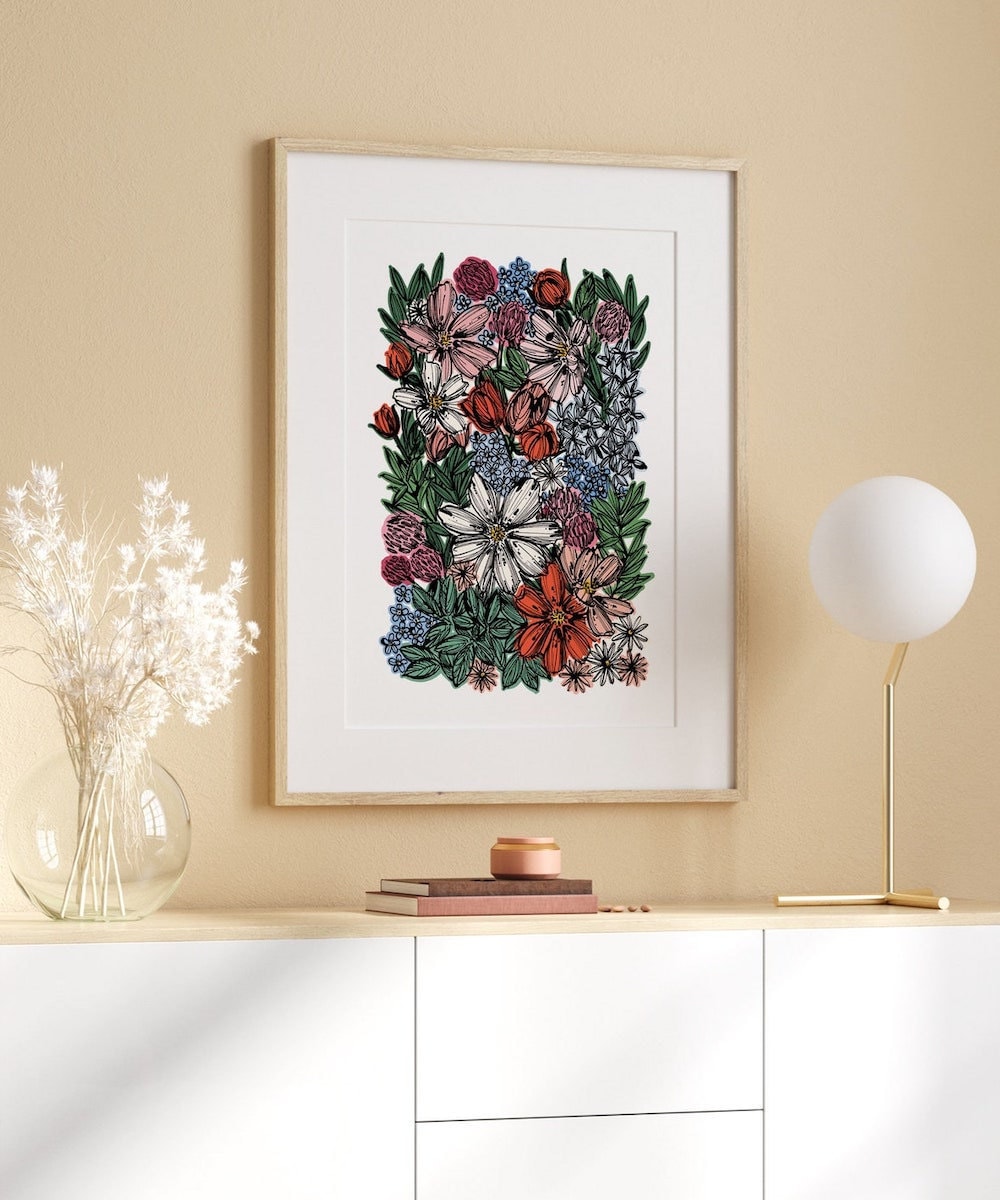 SHOP: Cosmos print from Aimee Mac Illustration, from $12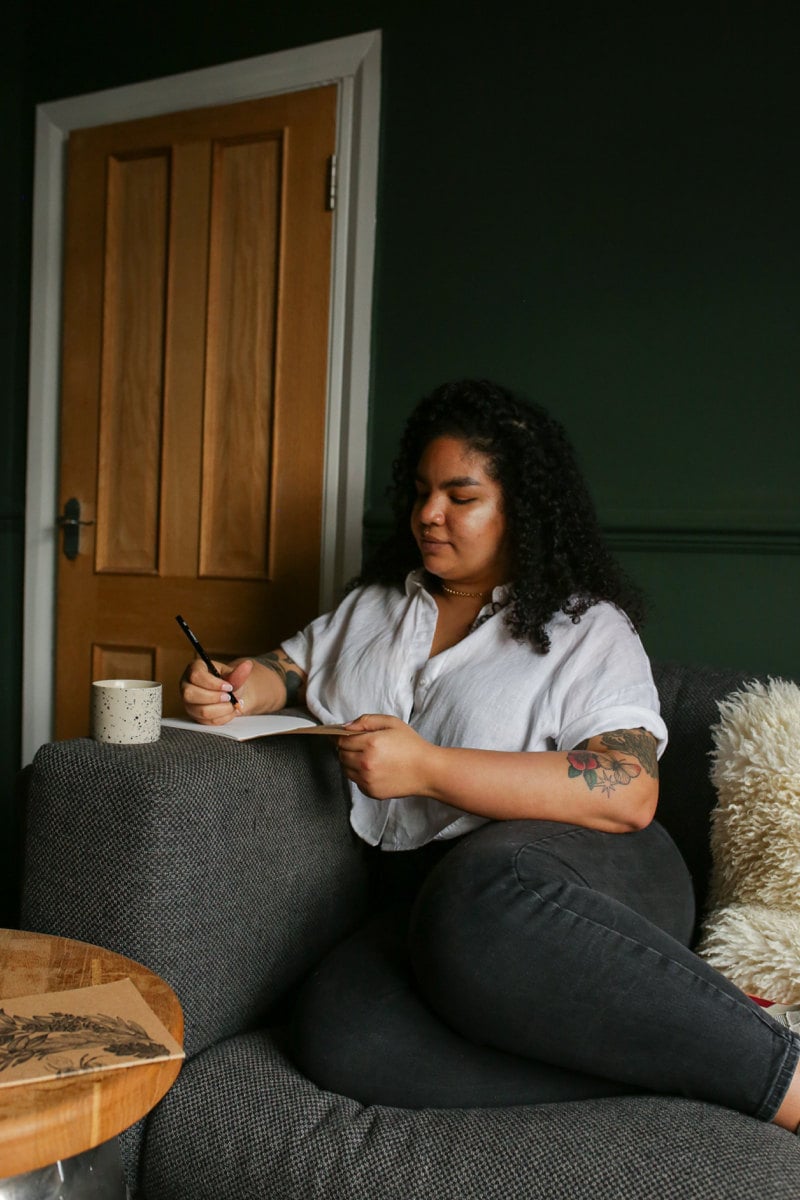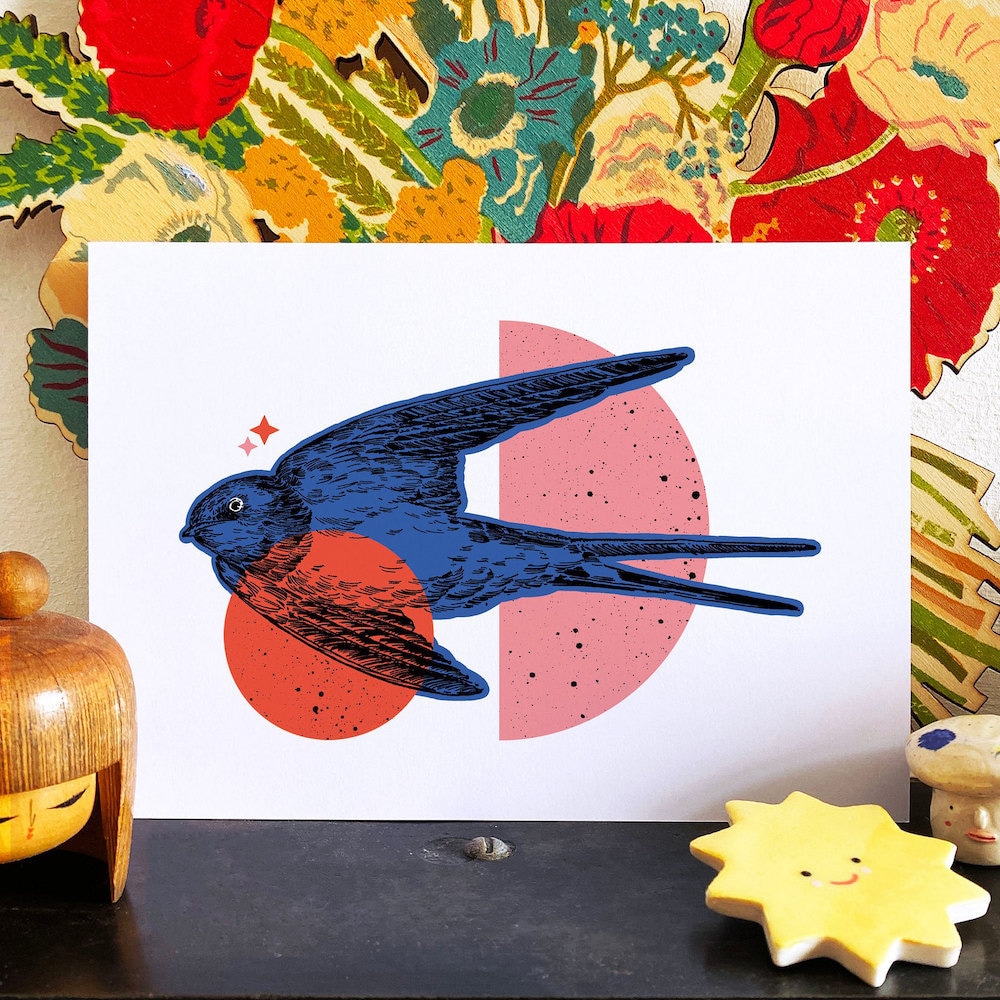 SHOP: Swallow bird print from Aimee Mac Illustration, from $12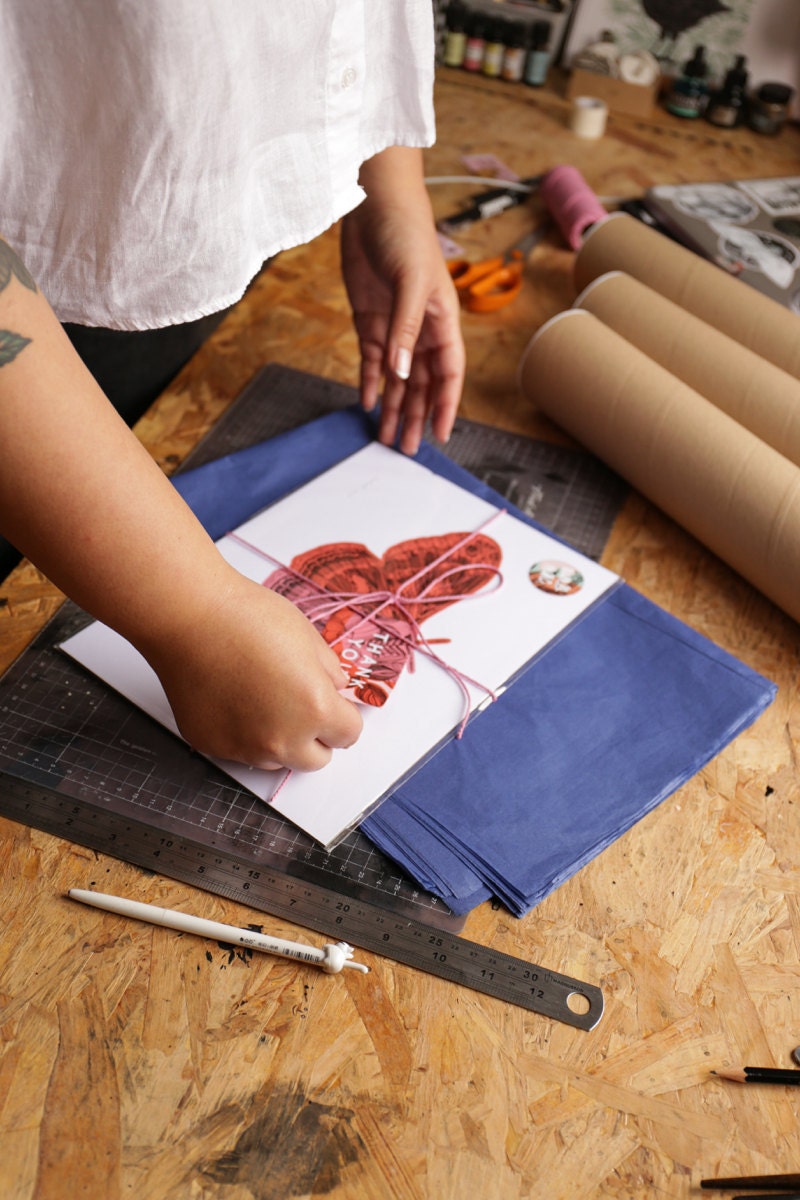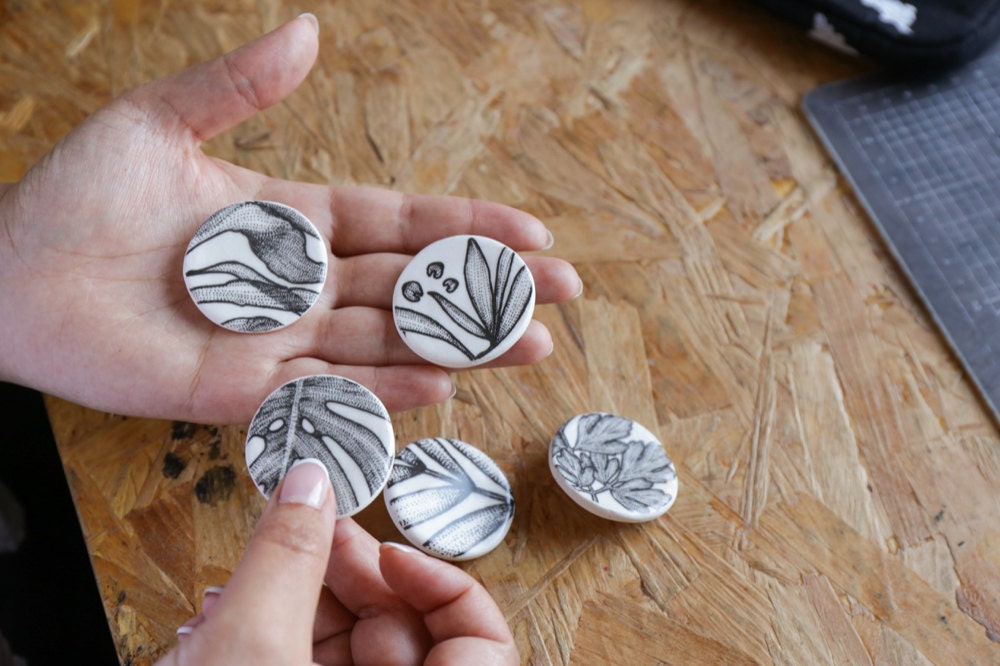 SHOP: Porcelain pins from Aimee Mac Illustration, $21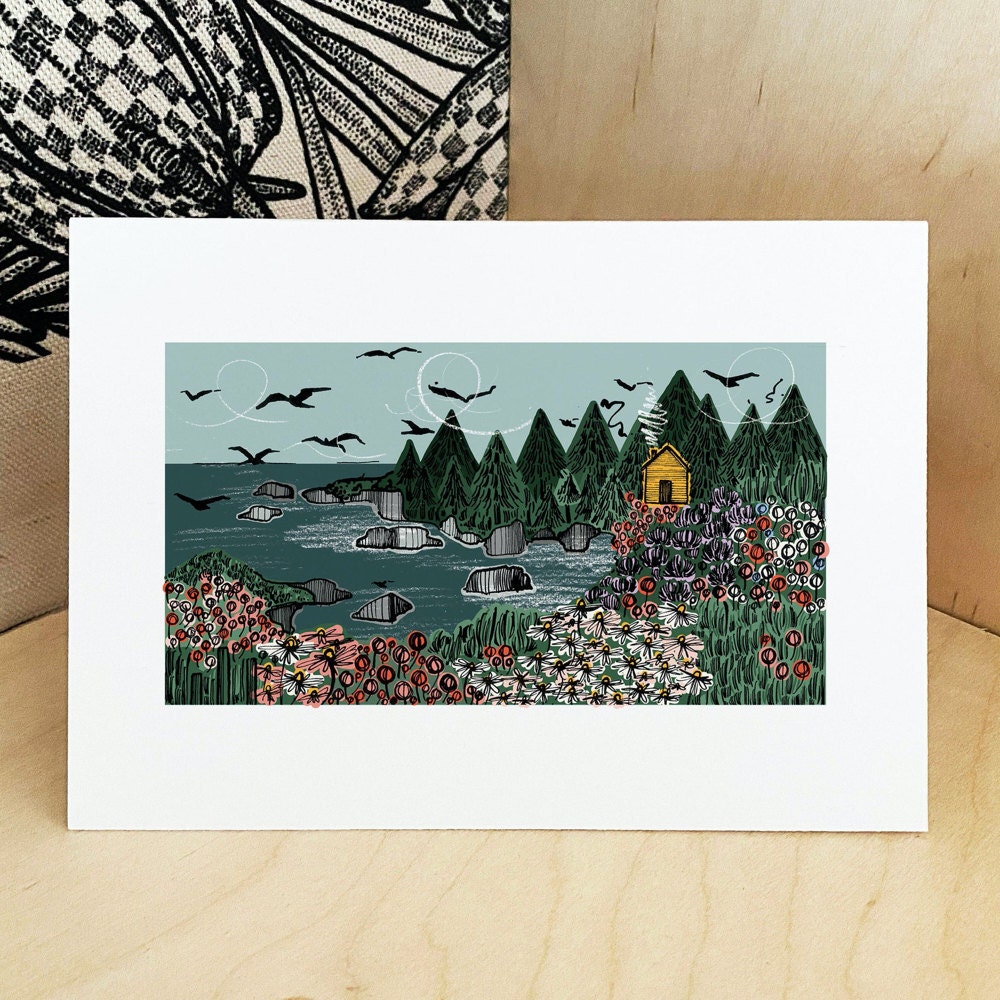 SHOP: Coastal cabin print from Aimee Mac Illustration, $35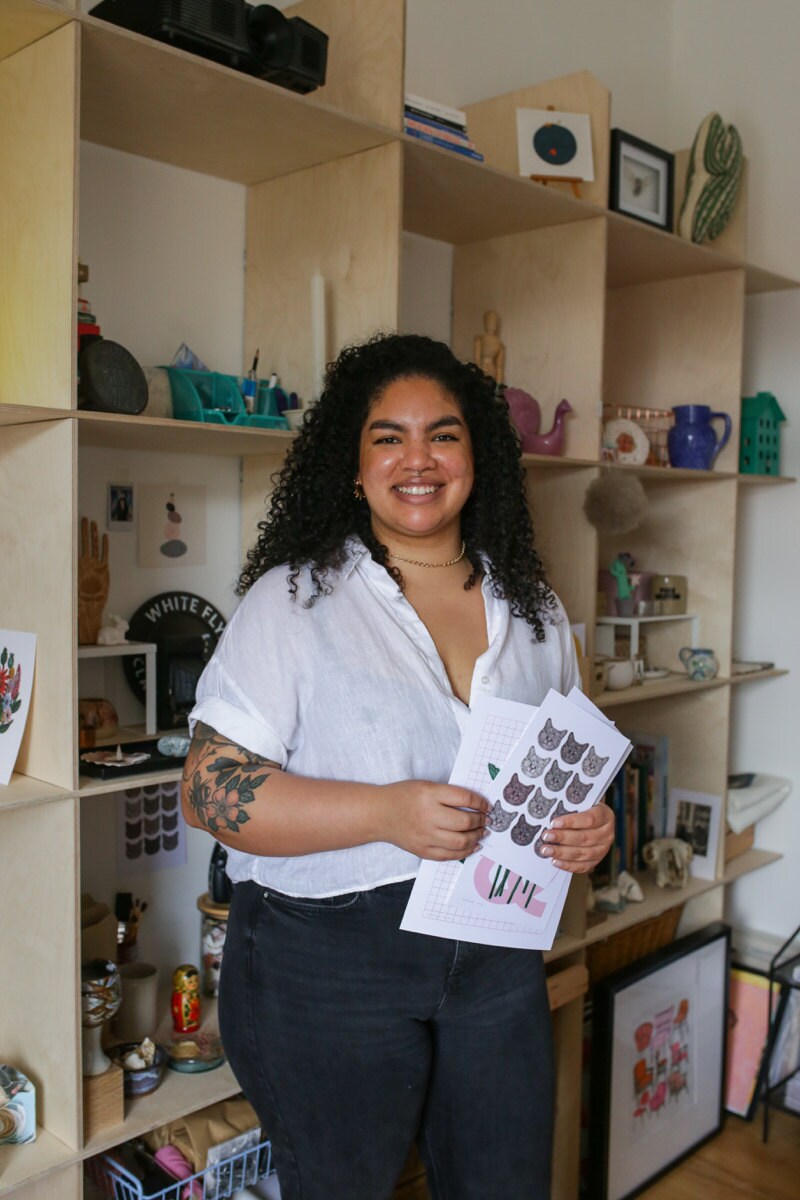 Your listings mention plastic-free packaging, too. What materials do you use instead?
Almost all of my packaging is either biodegradable or compostable. The only bits of plastic that I use on a regular basis in my studio are the end caps on my poster tubes, and they are easily recyclable. The cellophane wrappers for my cards and prints are made out of cornstarch and can be composted. I like the idea of leaving as small of a trail of waste behind with my work as possible.
What's meaningful to you about running your own creative business?
I think it's absolutely insane that a) I work for myself and b) I get to do whatever I want to do. I mean, not every day is sunshine and rainbows, but some people read or play board games to relax. This is what I do to relax, and I'm somehow making a living out of it. I get to do it all day every day. I feel very, very lucky.
Follow Aimee Mac Illustration on Instagram and Facebook.
Studio photography by Ema Crompton. Product photography courtesy of Aimee Mac Illustration.