Fueled by her passion for storytelling, this D.C.-based artist creates gift-worthy pieces designed with intention and filled with meaning.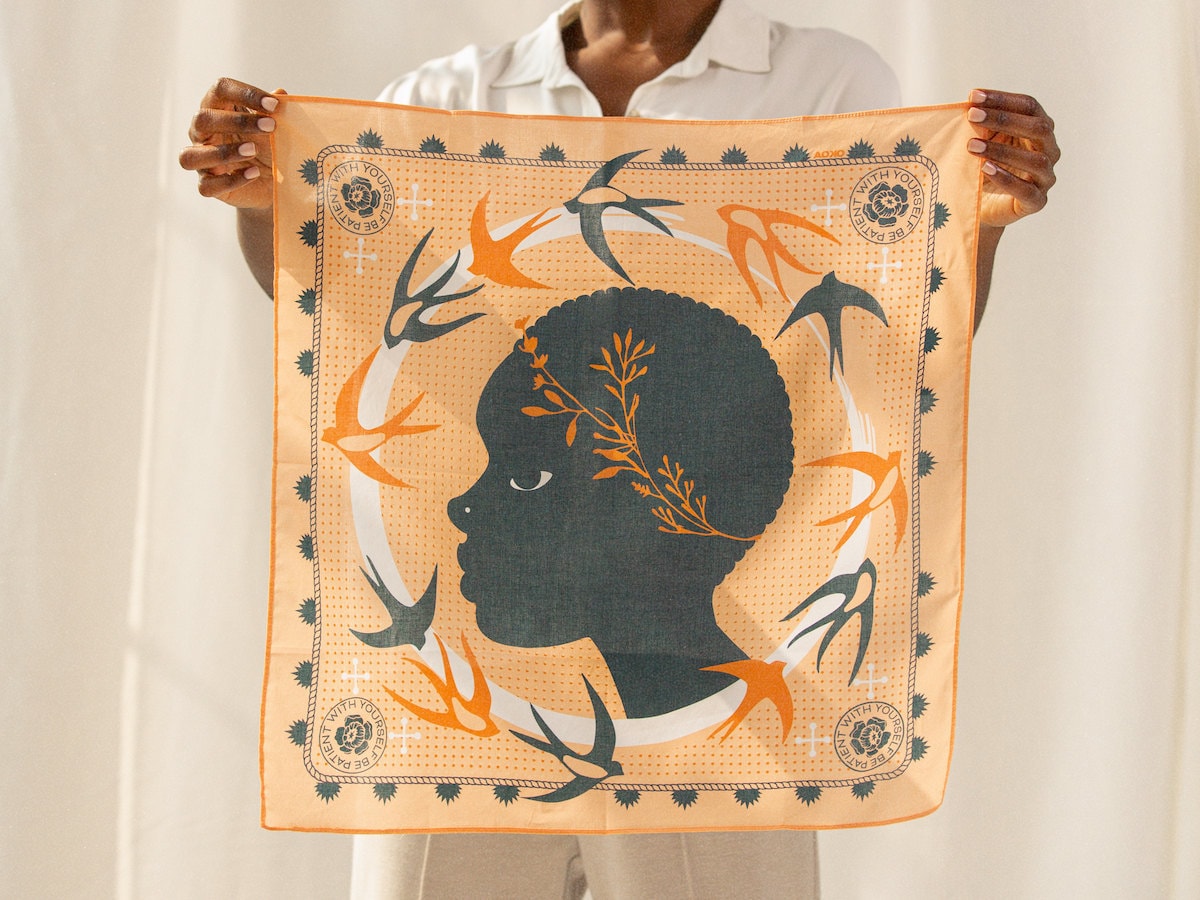 In our Featured Shop series, we shine a light on a standout shop from Etsy's talented seller community, offering readers a behind-the-scenes look at their process and story.
If you're feeling ready to step out in style this fall, just know this: topping off your outfit with an eye-catching bandana from All Very Goods is sure to get you tons of compliments. And while any creator would certainly love to hear their work is turning heads, accessories designer Ama Schulman is quick to point out that it's actually her buyers who deserve the praise, since her products simply emphasize what's within. "If someone compliments a bandana I made, it's because the person wearing it looks beautiful," explains the D.C.-based maker. "That's what makes me feel good: the glow my customers get when they feel seen."
Explore the All Very Goods collection
Ama launched All Very Goods in 2019 as a place to showcase her own designs, on her own terms. Today, she stocks her shop with a vibrant range of confidence-boosting, giftable goods that celebrate the joys of Black friendship, the beauty of Black women, and the power of self-expression. To create her bold, brightly-colored bandanas, prints, and totes, Ama pulls from a deep well of inspirations, from African storytelling and her Ghanian heritage to her hope for racial equity. The result is a collection that's both personal and universal in its appeal, and that seeks to answer the question, "What if representation wasn't an issue?" That's what Ama tries to design to. "If you can see yourself in the products, you become the story," she says.
Read on to discover the meaning behind Ama's best-selling designs and learn how she views representation in art, then shop the All Very Goods collection.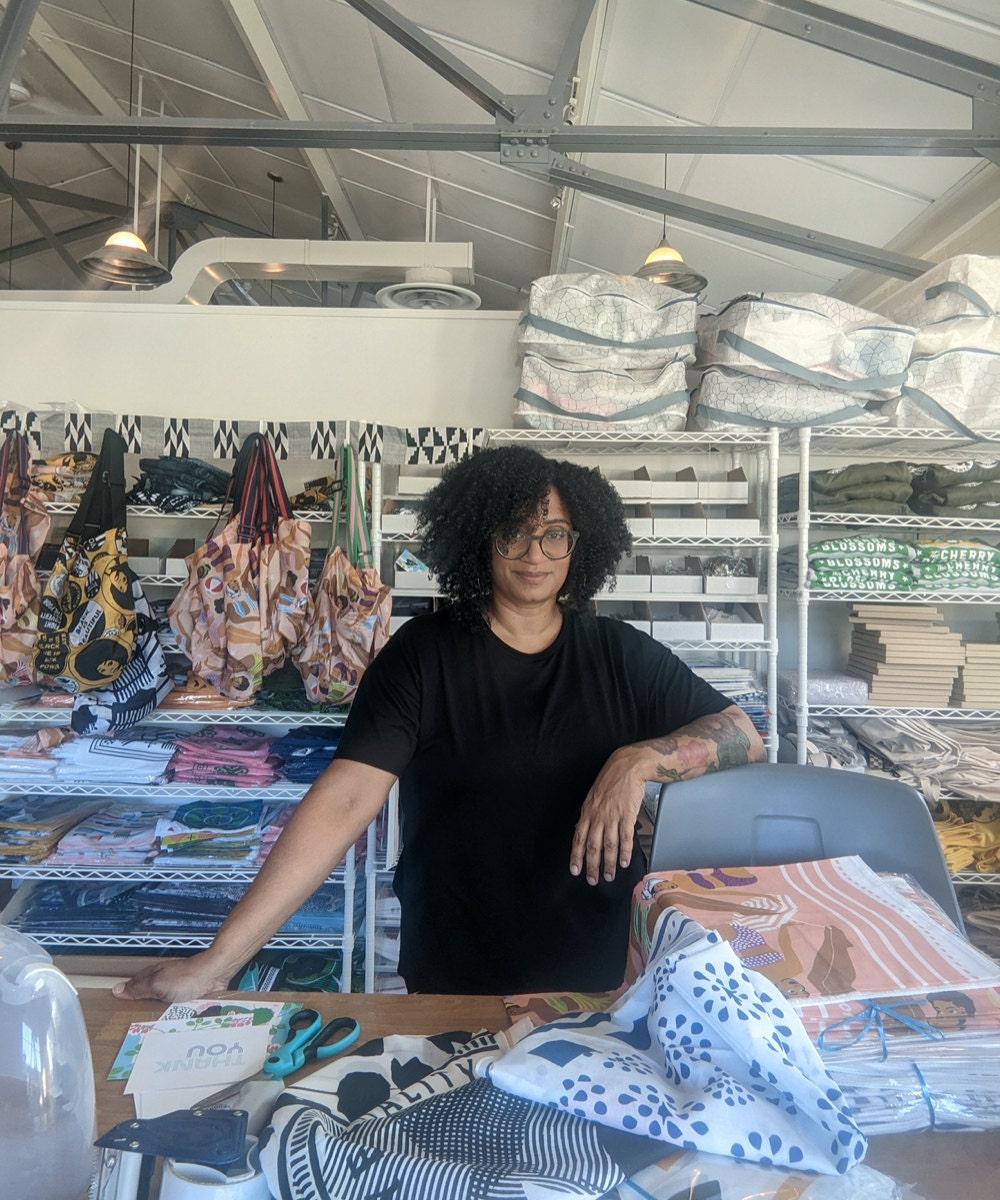 How did you get started illustrating and designing?
Like a lot of makers, I've been making, designing, drawing, and being creative my whole life. I studied product design in grad school, and I'm interested in the way the things we use become part of our identity. I felt I had a story I could tell about what I'm feeling, what I see, and what I'm going through. How do I create a product that speaks to that? And I thought, maybe someone else is going through what I am, and can relate to it.
How would you describe your approach to creating your pieces?
It's primarily about telling a story. I illustrate stories through products I want people to use. A cursory look at my products shows that representation is key, but I don't want the story to be that representation is important. I want the story to be about the people, the situation, and the history—and then the representation comes as a part of that.
The point is also to create something that has meaning and purpose and power beyond just what it is. So there's a certain sense that if I design something for a history that doesn't exist, maybe I can make it happen. If seeing people who look like me was a given, what would those products be like? Maybe the things I create for that world can, in turn, create a reality in which they exist.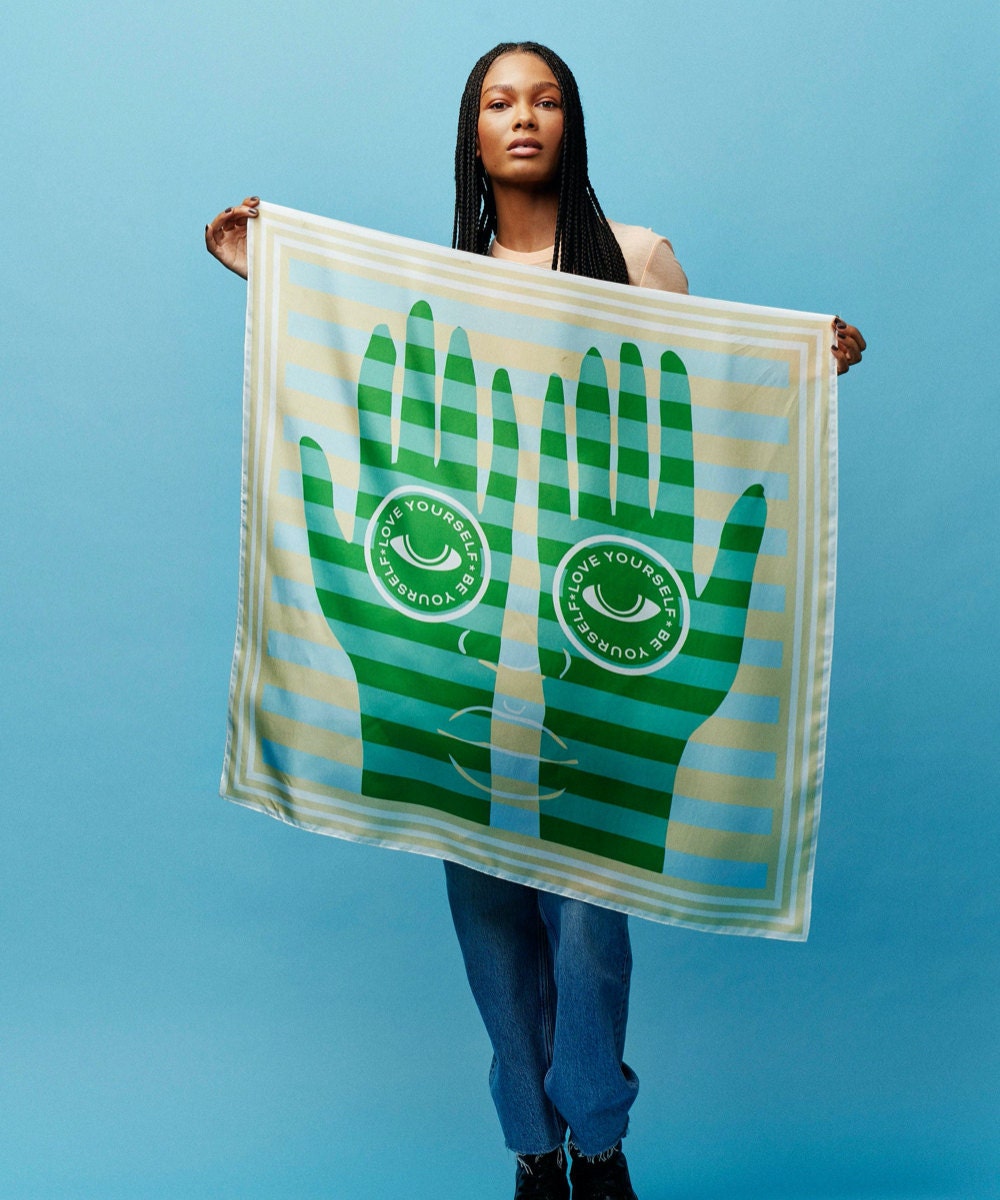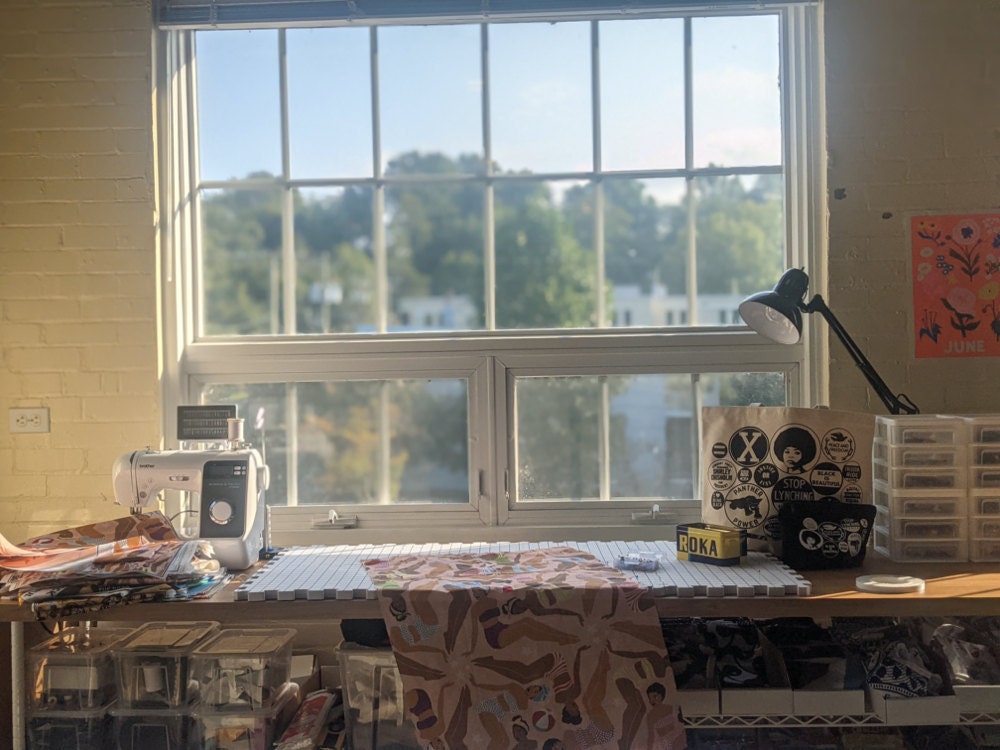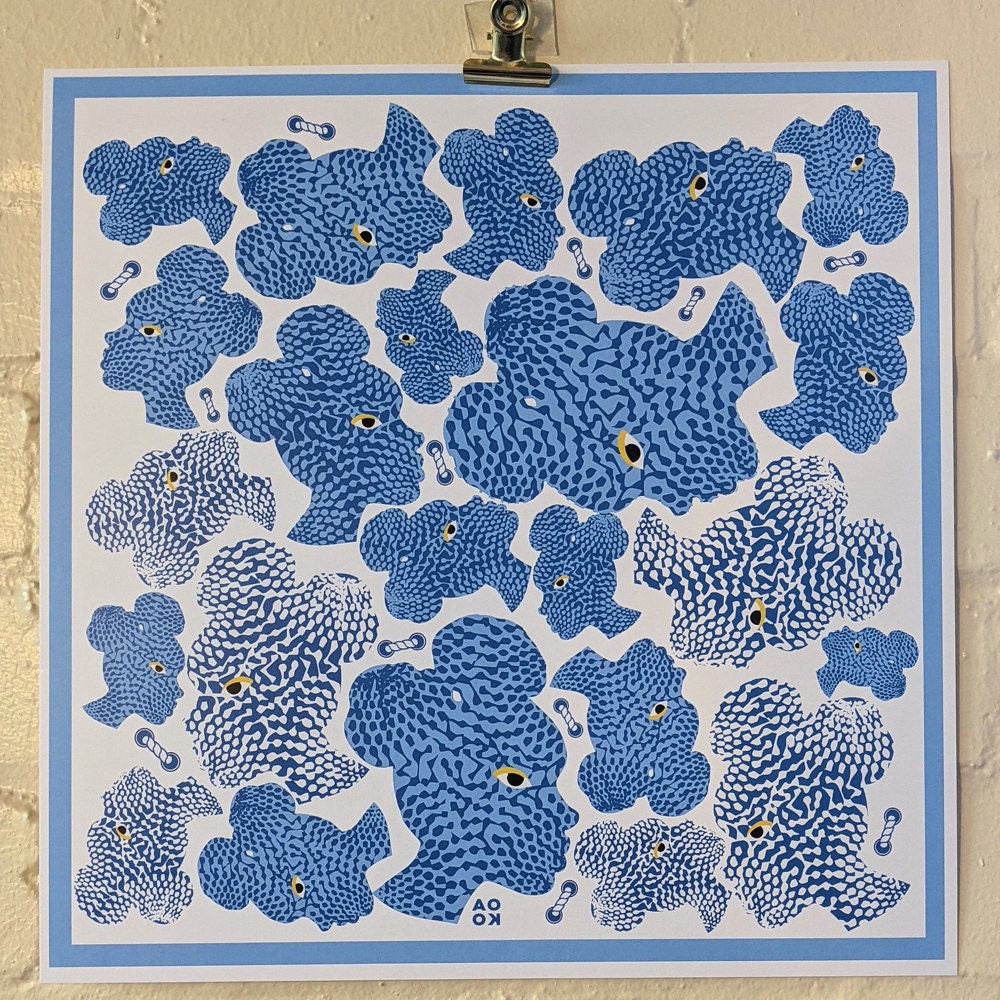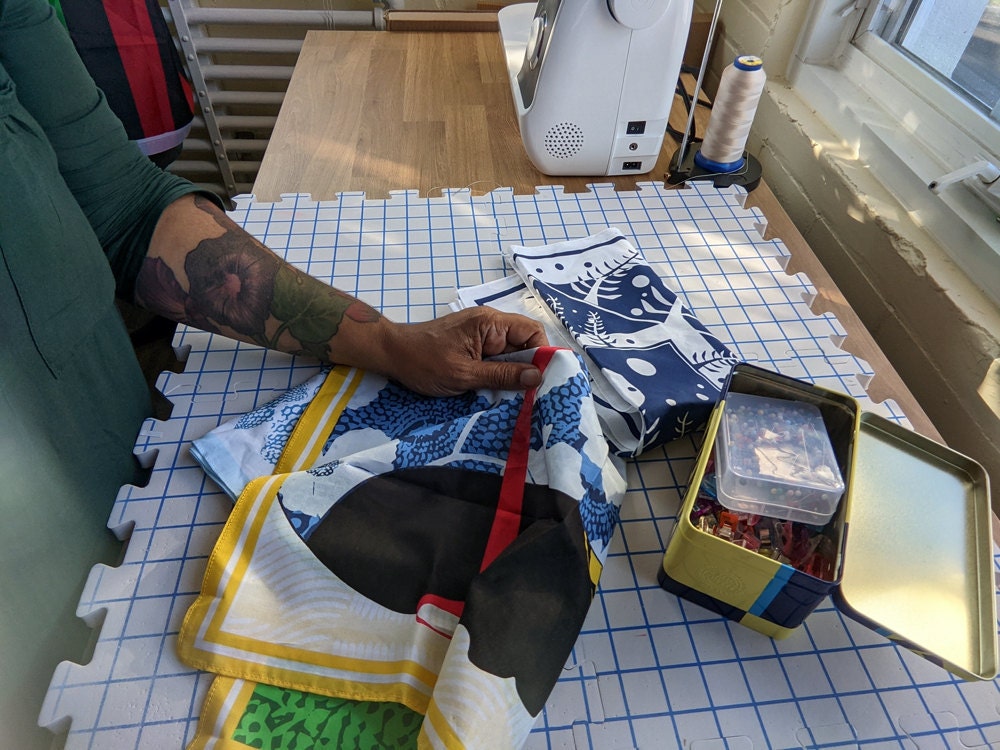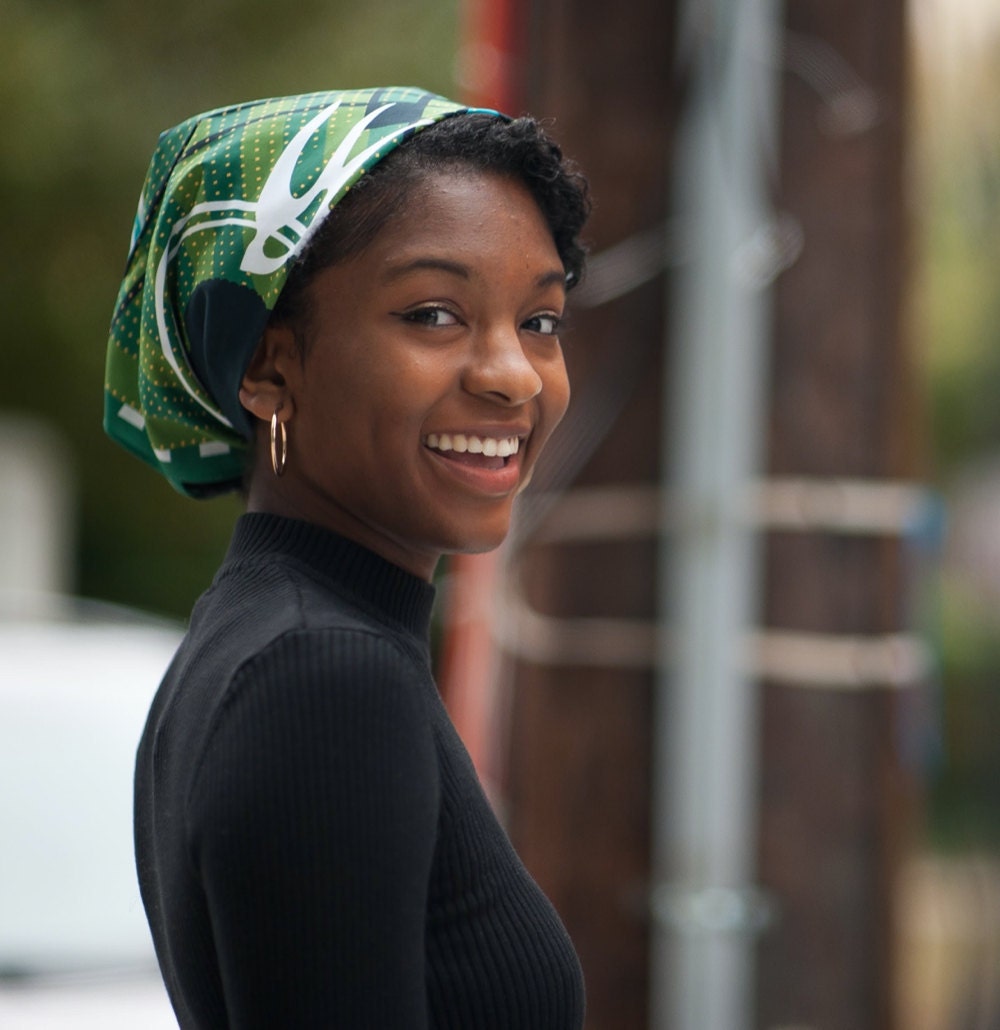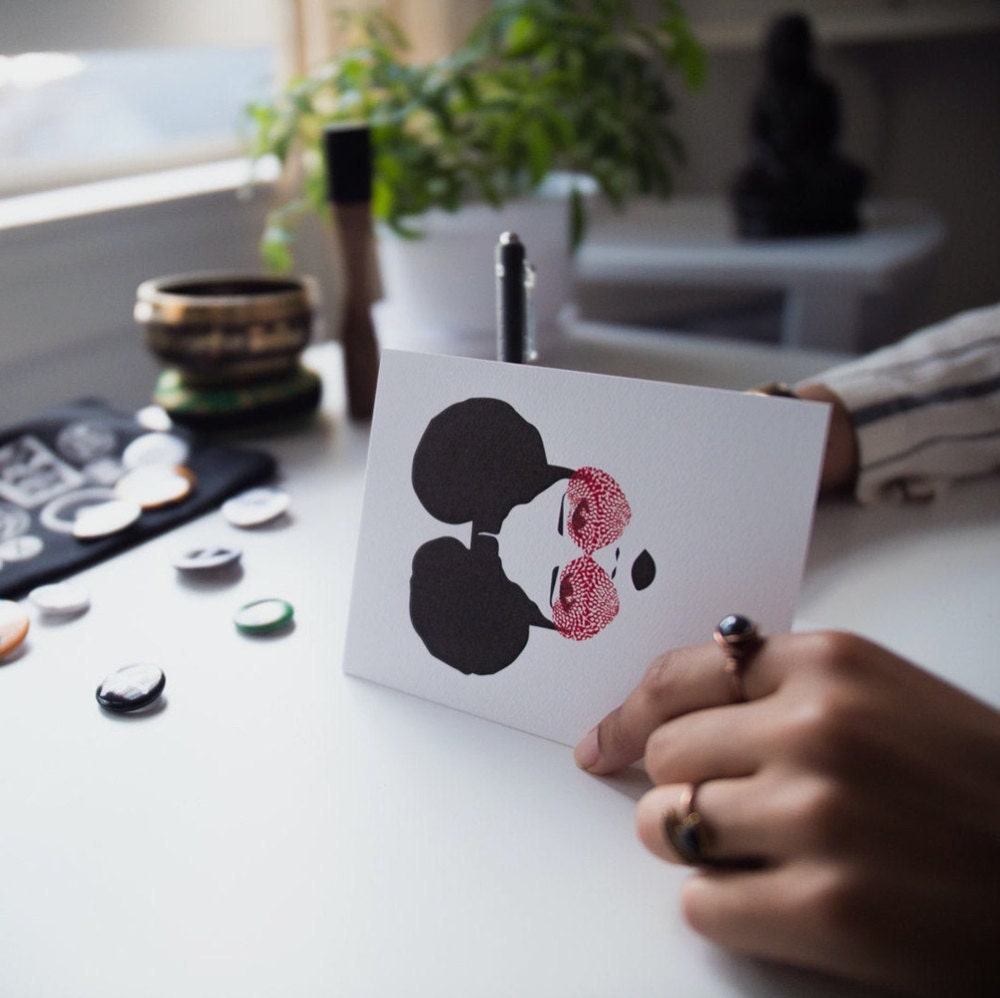 What do you hope your customers feel when they look at your pieces? 
I love when people tell me they've never seen anything like my work before, or that I've expressed a message in a new way. Just seeing the item and knowing someone is telling their story—that in it of itself is powerful and meaningful. But then I think there's something else that happens when you put the item on. I'm thinking about the Power Button bandana: You can tie it in a particular way so that no one sees the messaging. But you'll know what you're wearing and what you represent. That knowledge can give you strength. You can walk into a room and have the bandana around your head or neck, or even tucked into your bag, and it's a talisman. It can reinforce what you're feeling or what you might need to tell yourself throughout the day. 
Tell us about some of your most popular prints.
The Time To Go bandana was inspired by a short story by Derek Bell called "The Space Traders." This year, I've thought a lot about when it was okay to be Black. I thought if I had a time machine, there would be no point in taking Black people to the past. Instead, I'd take us to a faraway future, where the burden of racism no longer exists. I decided to create a bandana as a piece of swag you'd wear on your trip to the future. It has a star and a moon and some colors, and my hope is that when someone sees it, they'll like the design. But when you read the story behind the design, I hope it will make people consider where we are right now, and how we can get to a better place.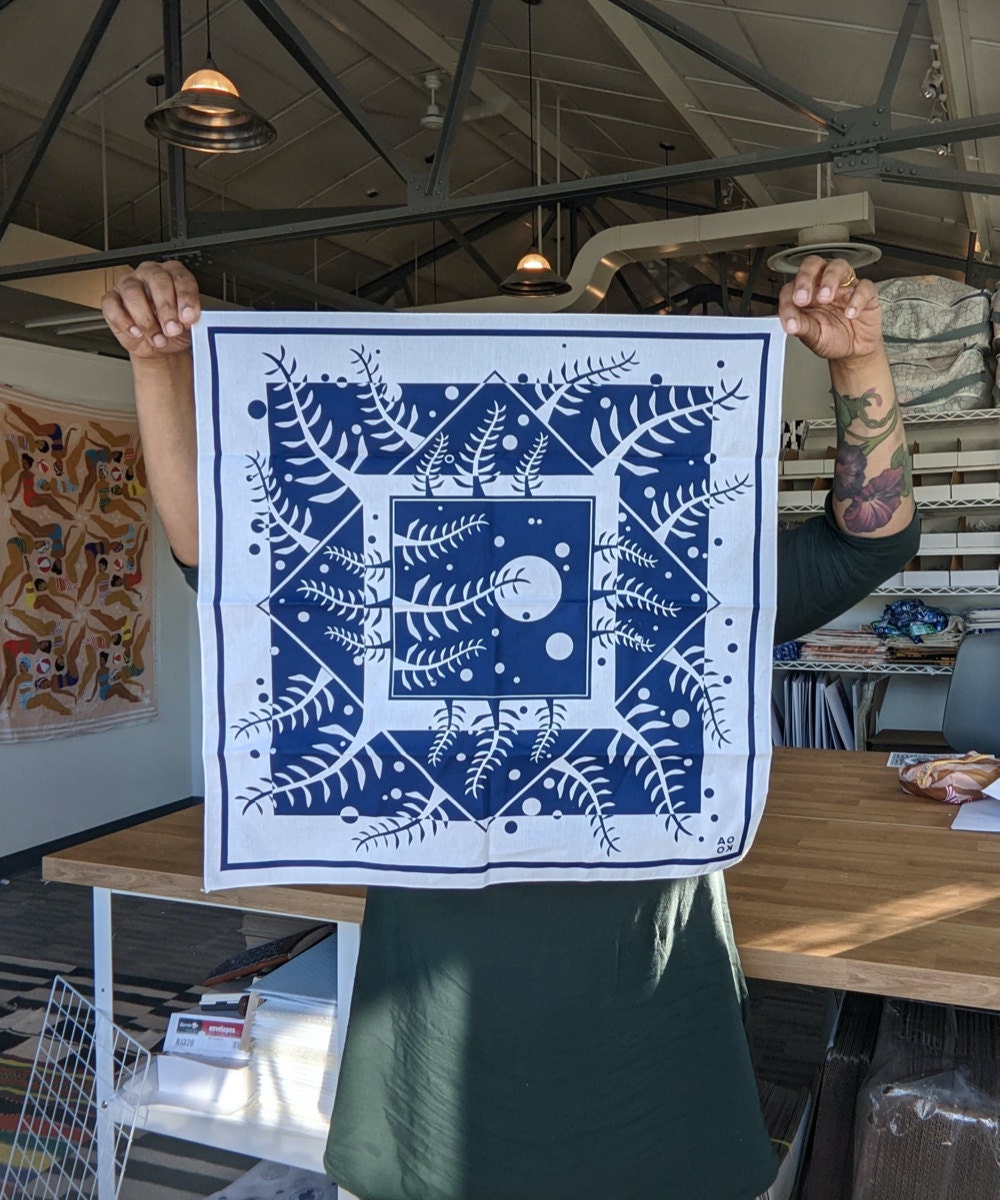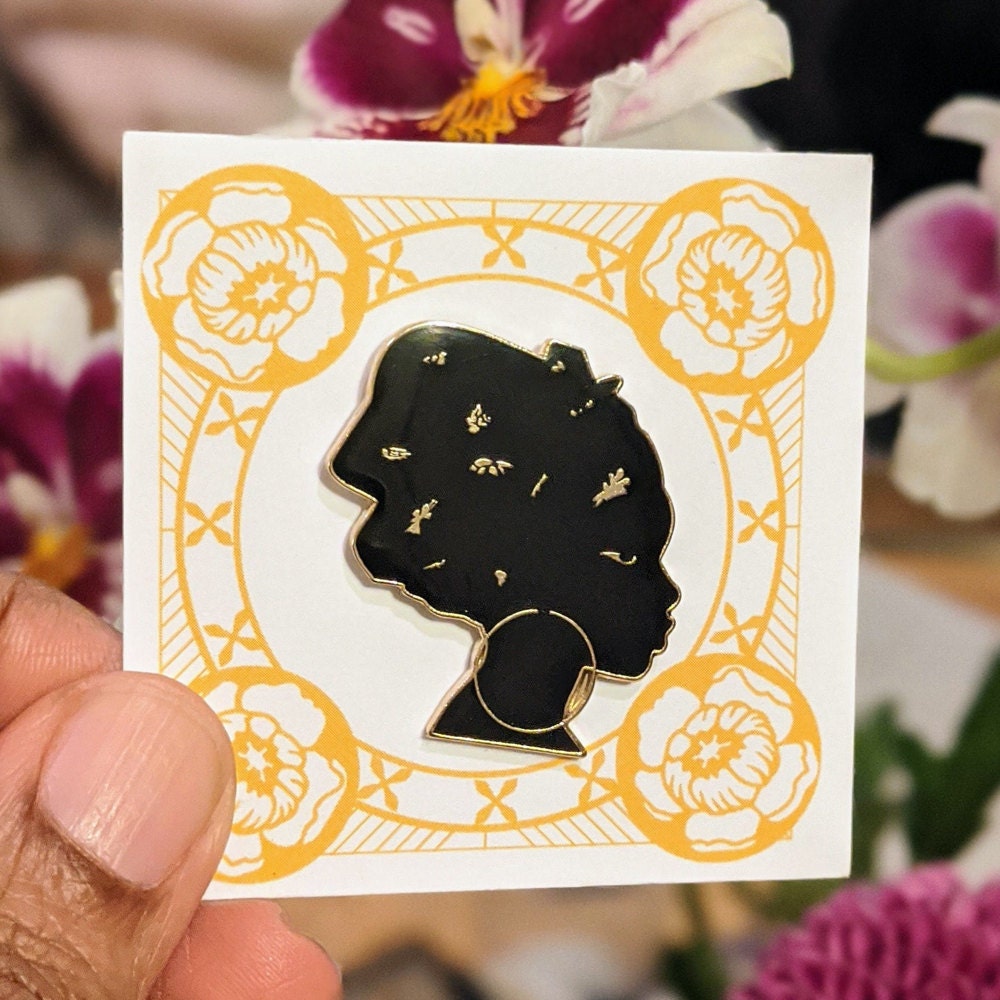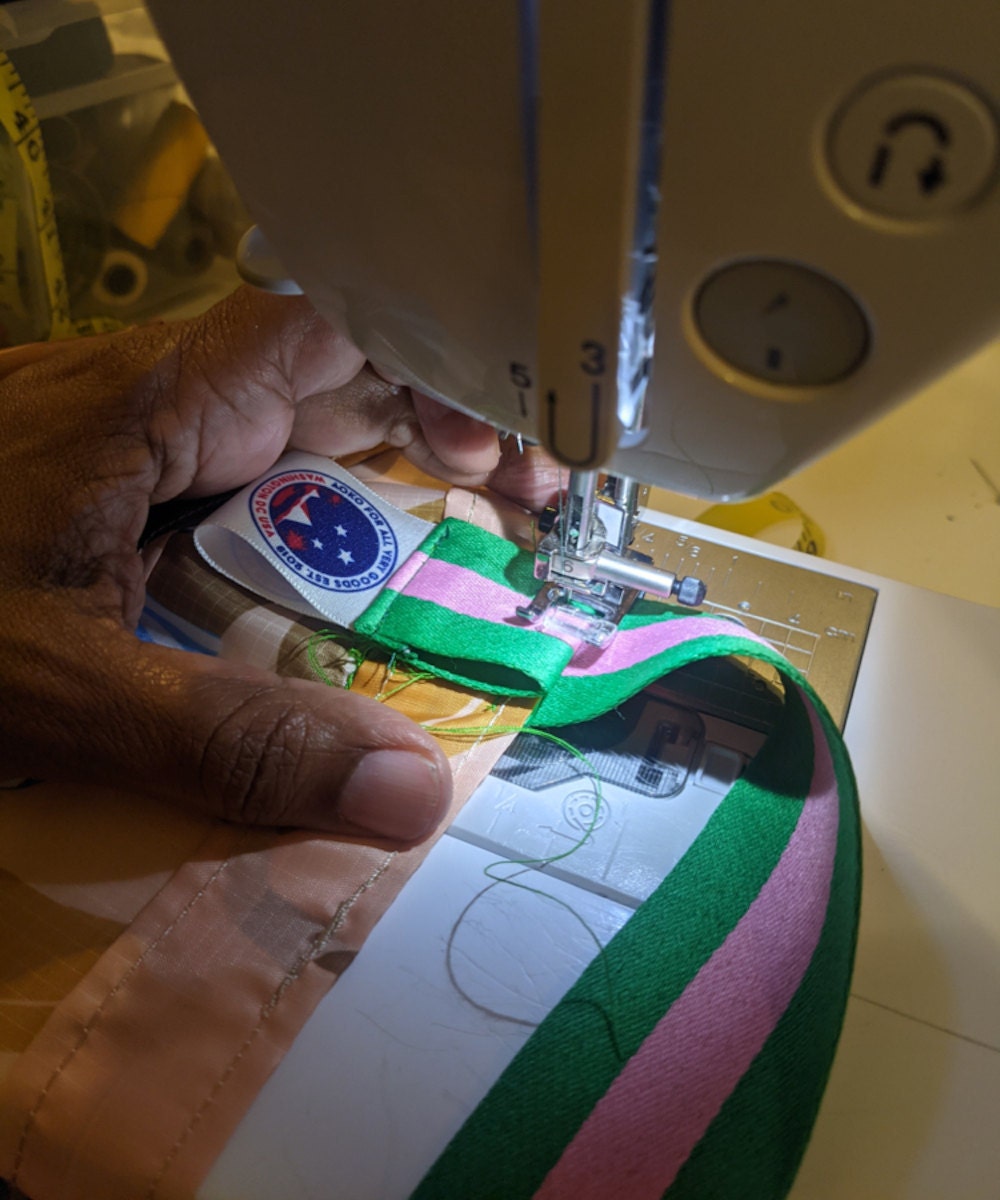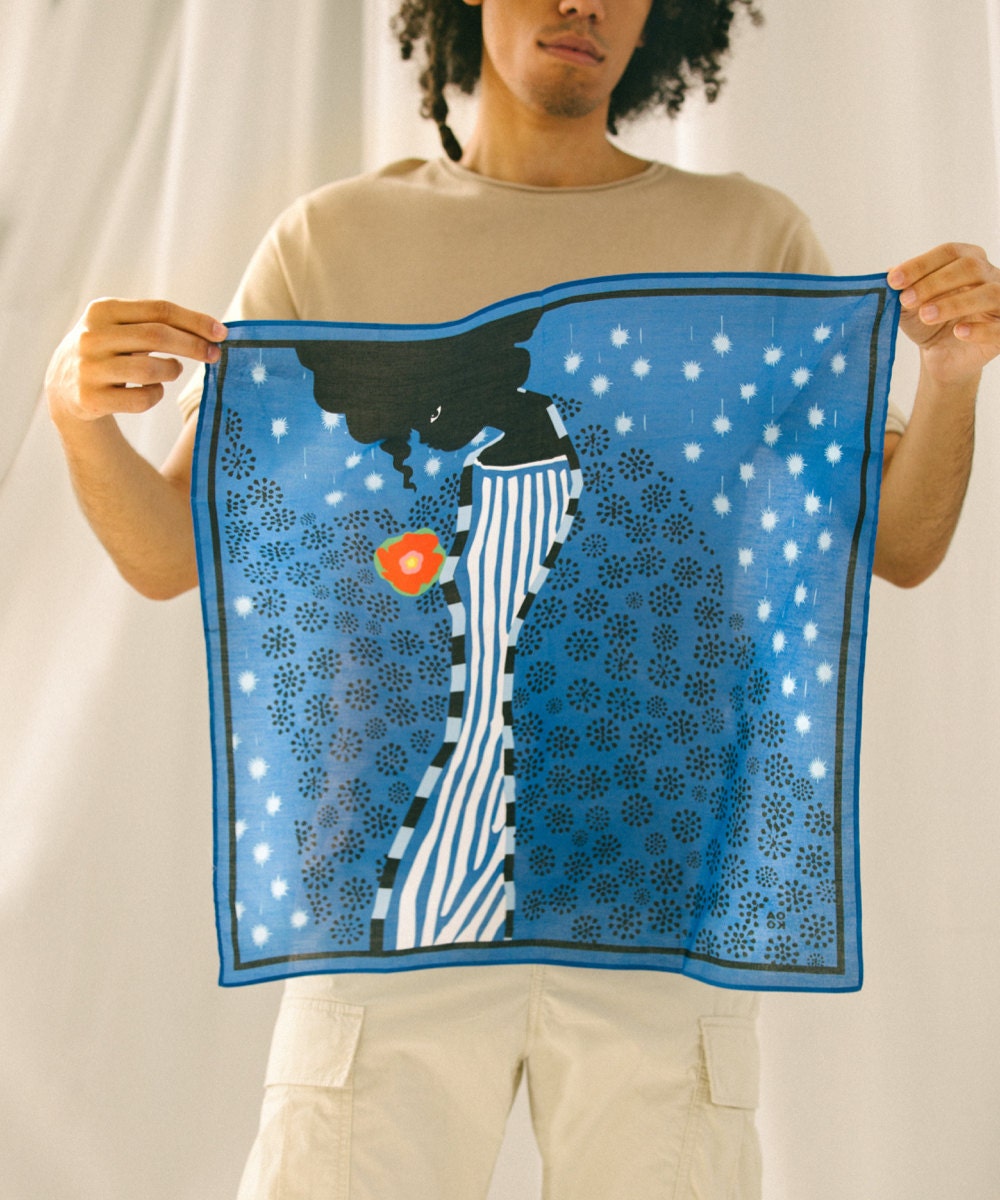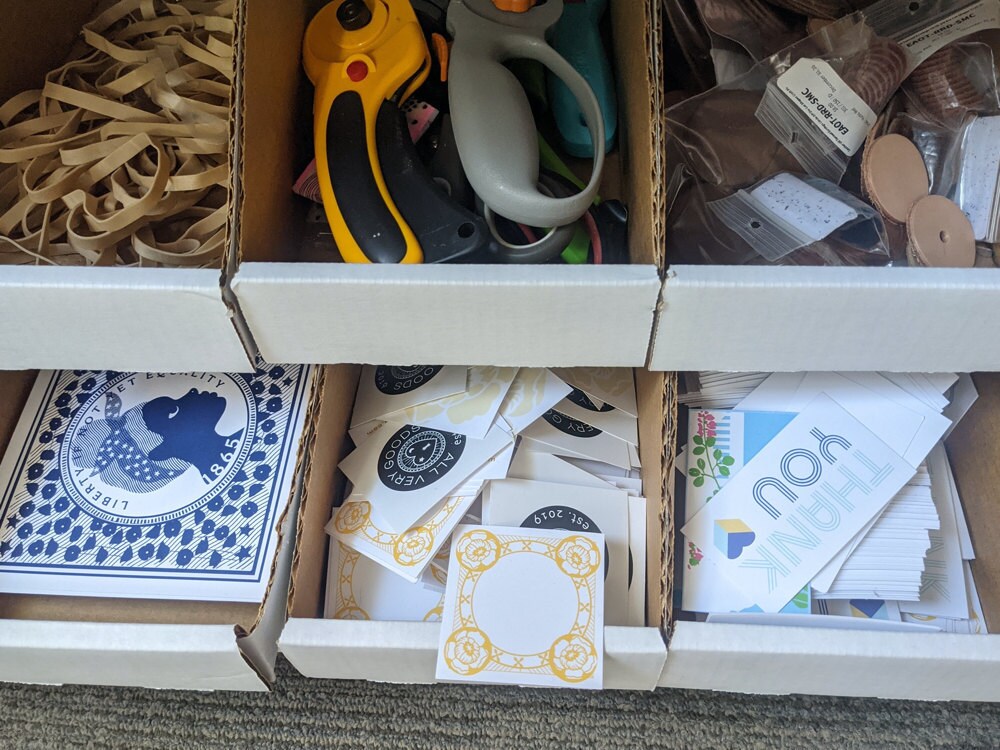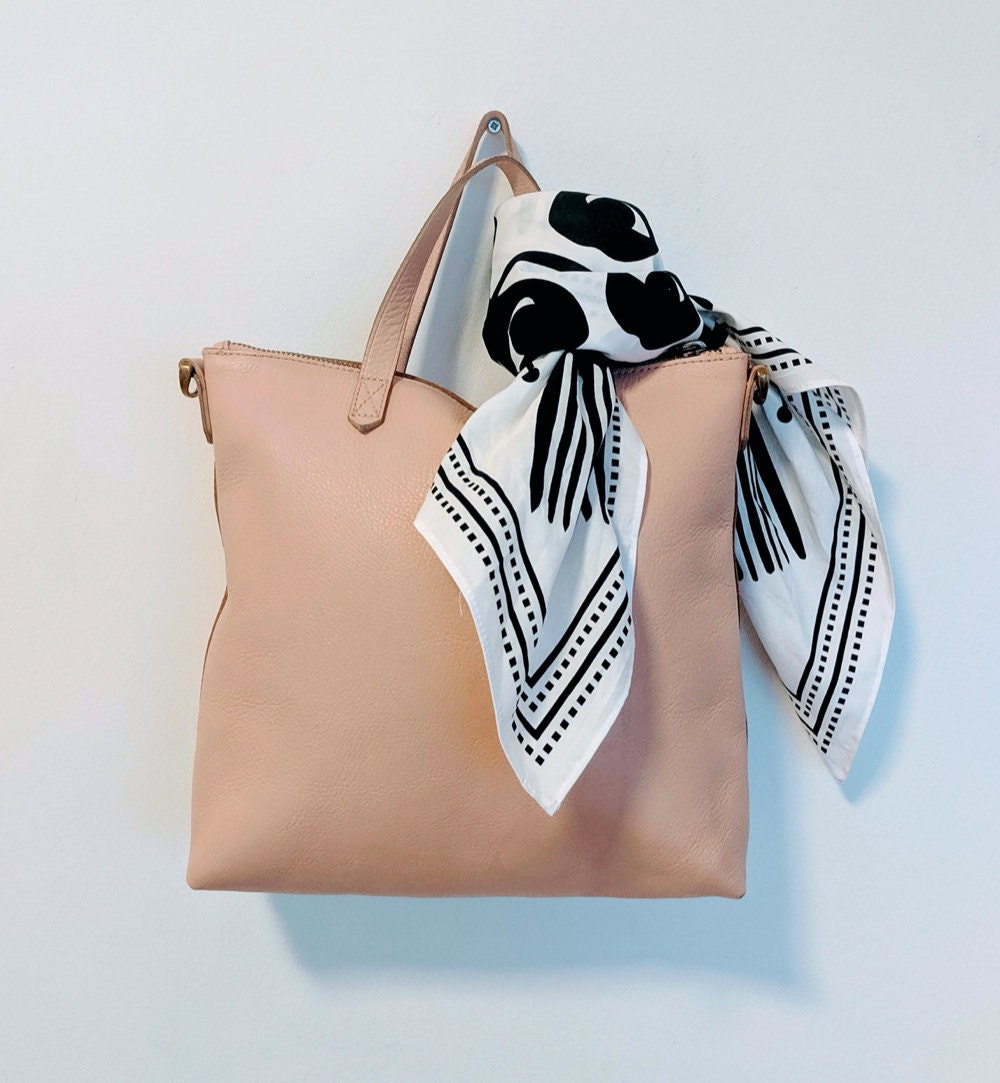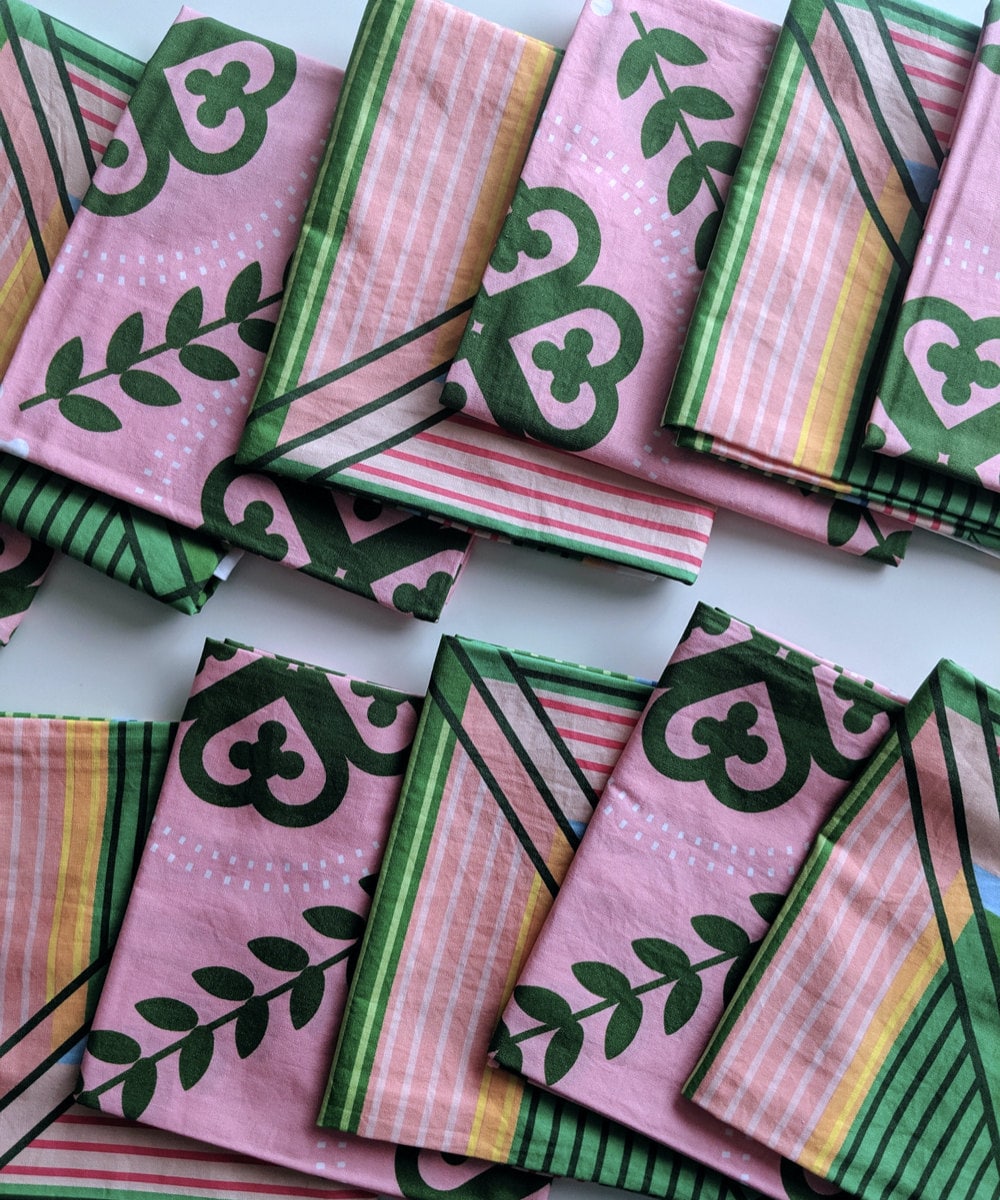 How does the strength and beauty of women inspire your work? 
I love women, I love being a woman, and I want other women to feel good about themselves, and to remind them that power is an intrinsic part of who they are. The Big Chop print tells that story. If a Black woman has permed hair, the "big chop" is when she cuts it off. My design is about making peace with the idea that you're beautiful the way that you're made, and that the hair that grows out of your head naturally is gorgeous. You might look at yourself in the mirror and think, "What have I done?" But the most important thing to remember is that you'll get through it. That's why the phrase "Be patient with yourself" is in the corners of the bandana. I also added in the nautical references of sparrows and ropes. There might be turmoil, there might be choppy seas, but you'll get there. 
What are some of your best-selling gifts? 
At least one in ten of my sales are sent as gifts. People want to share these messages with their loved ones. They want someone to know: I saw this about beautiful Black women, or celebrating Black friendship, or your own power, and it made me think of you. It could not be a bigger compliment. The Big Chop and Stardust are two of the biggest sellers. I recently heard from a customer who gave my Dakar, TX bandana to a friend who wears a hijab. When you walk down the street in Ghana, where my mom is from, that's just part of what you see. The way the woman in the print is dressed doesn't make her any less Texan—she represents someone who moves through the world in a particular way. It was meaningful for my customer to find something like that.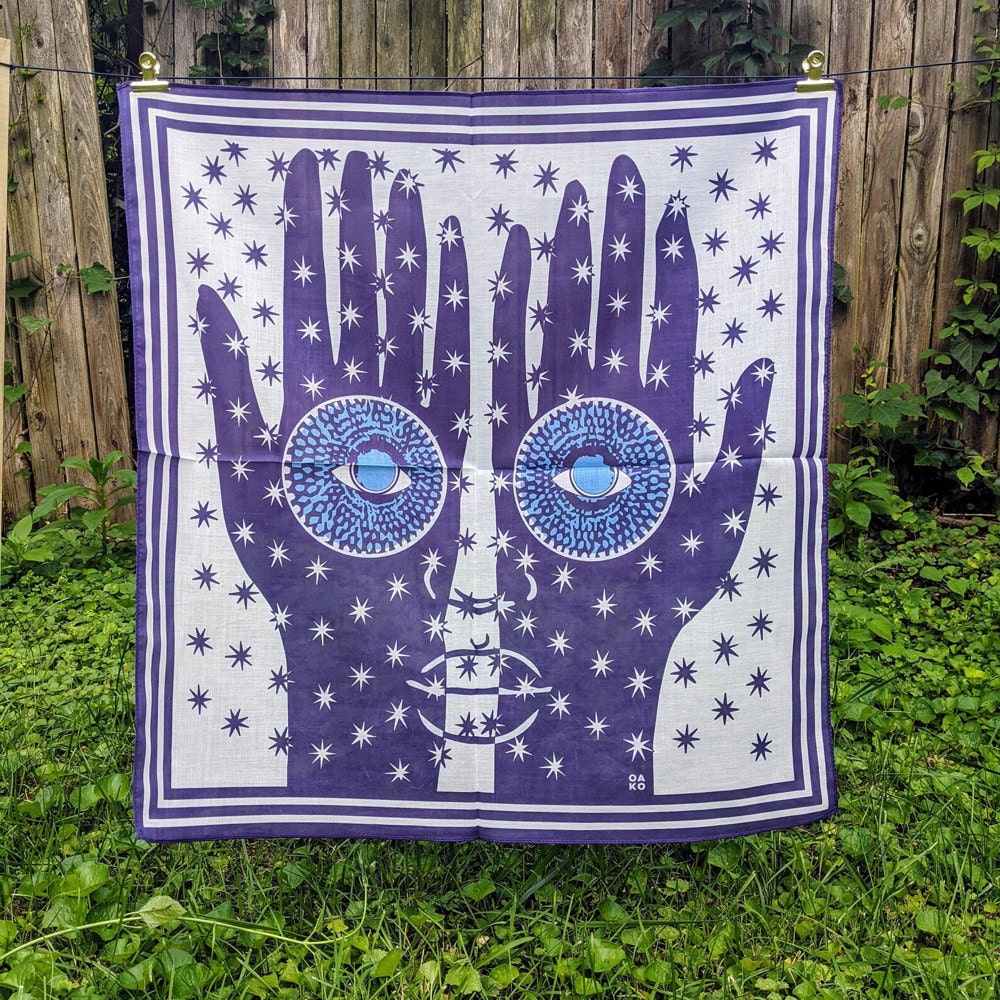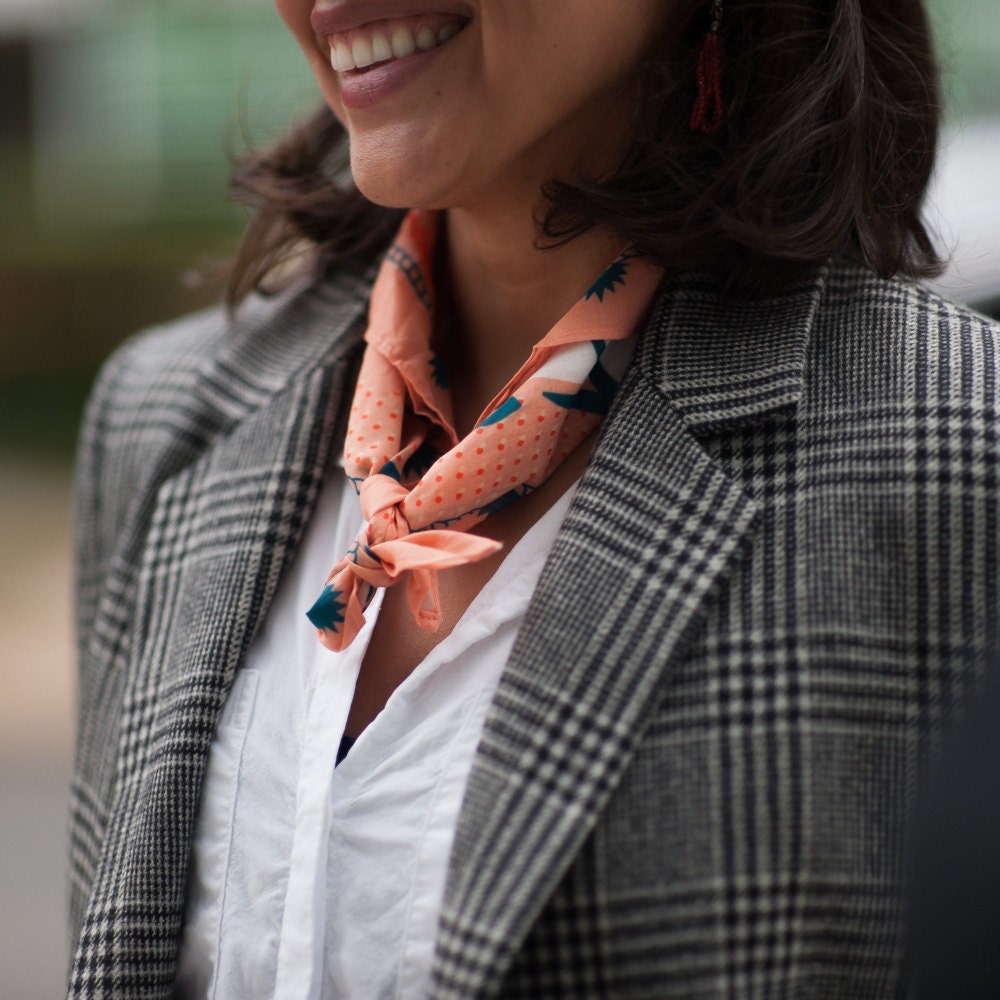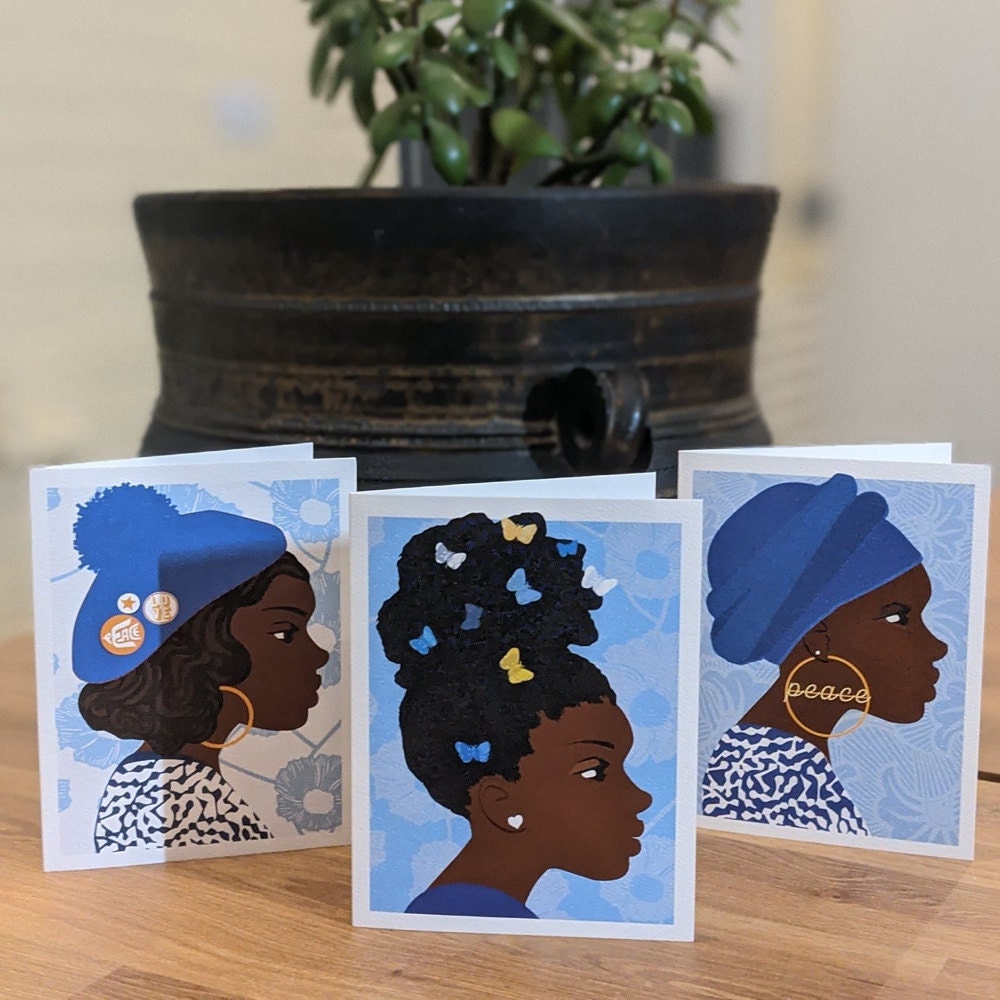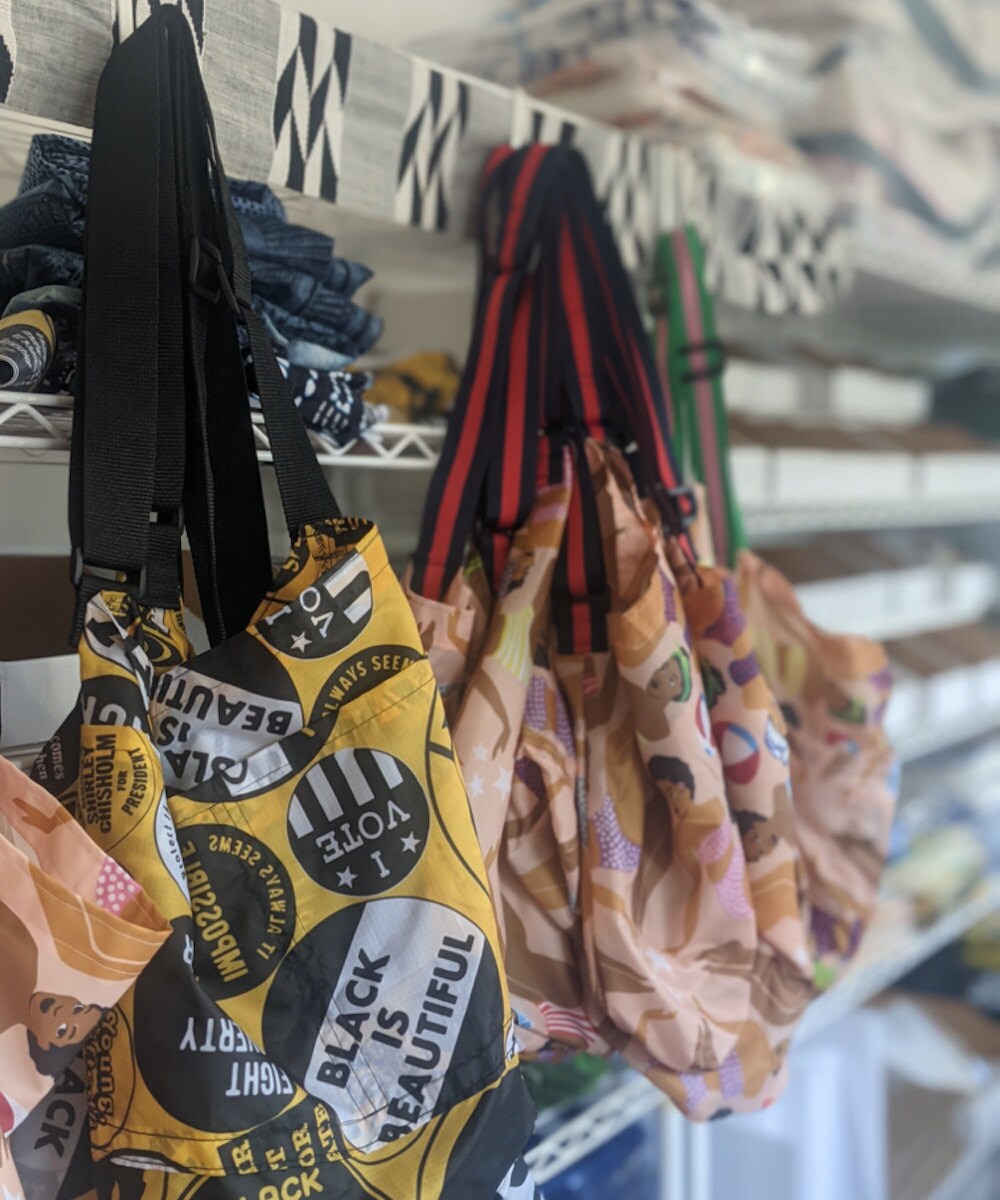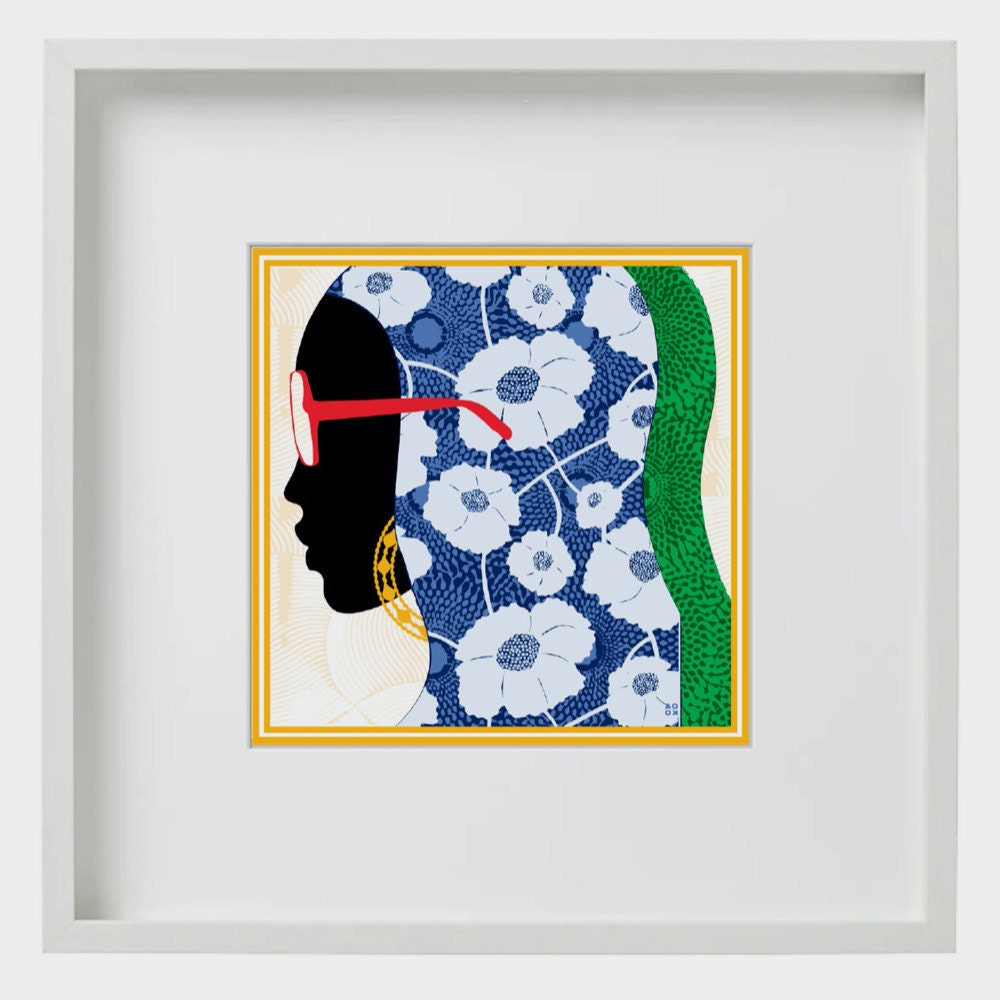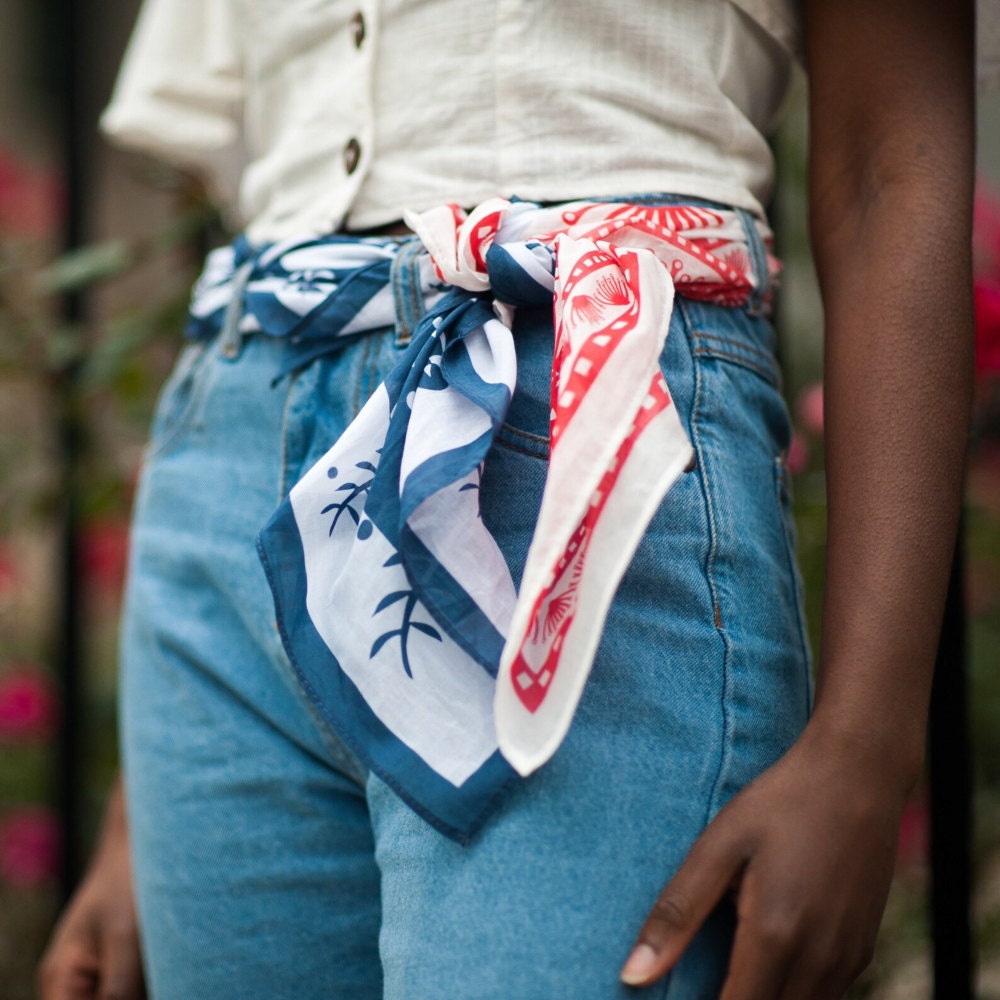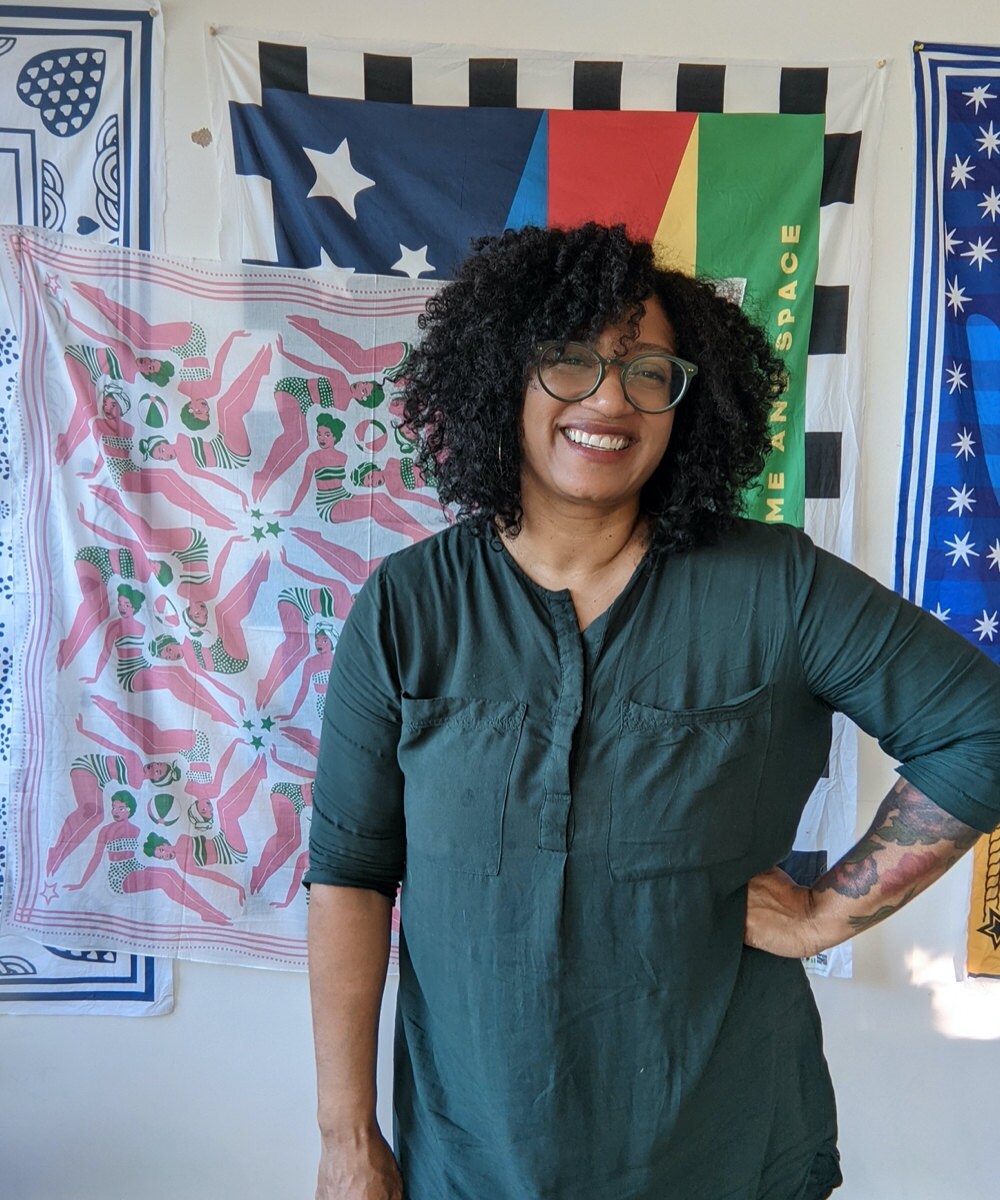 You're part of a thriving community of Black women creatives on Etsy. What does that mean to you?
I'm incredibly grateful to be part of the community. It's a shame that Black women aren't given the same resources and access to resources other groups are, because Black women are so good at problem solving and figuring out how to make things happen! As I continue to run this business, that's what it's all about. When other Black women business owners reach out to me, I'm so happy to share my knowledge. I work all the time, but I love it. I get to express myself in a way that I would never have been able to if I was designing for someone else. I can set boundaries, and choose where and when I want to compromise or stretch. The fact that the choice is mine makes all the difference. 
So, what's next for All Very Goods?
Right now, I'm trying to come up with a design for Kwanzaa cards. I've also turned my Oak Bluffs print, which is a tribute to historic Black beaches, into fabric. I'm making something from start to finish—designing the fabric, having it printed, cutting out a pattern, and sewing. I'm definitely building on things that are out there already, but I hope that I'm putting them together in a new way.
Follow All Very Goods on Instagram.
Photographs courtesy of All Very Goods unless otherwise noted.