by Diana Keeler
This season, surprise a seasoned chef in your life with a tasty treat steeped in Italian culinary tradition.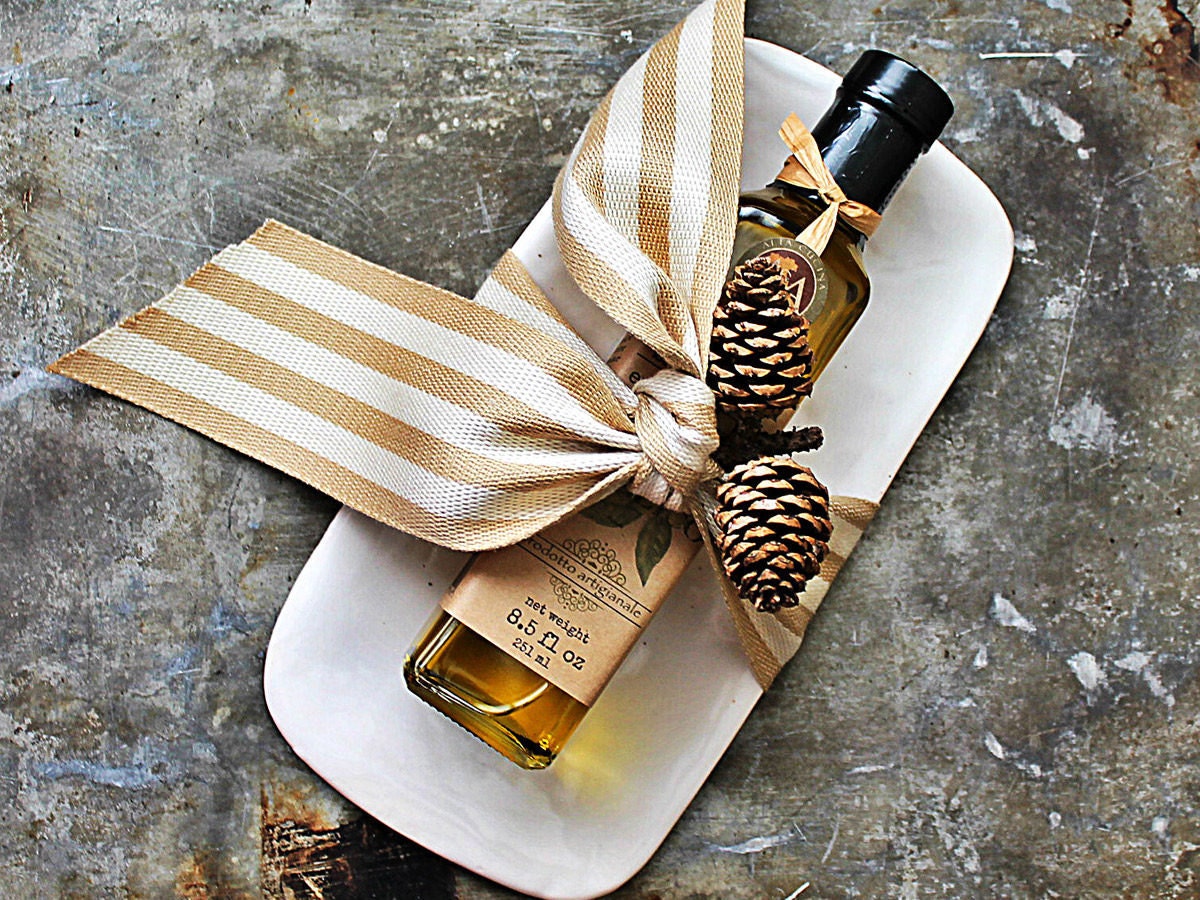 In our weekly
Featured Shop series
, we shine a light on a standout shop from Etsy's talented seller community, offering readers a behind-the-scenes look at their process and story. When Adriana Coppola of
A&A Alta Cucina
launched her line of artisanal olive oils, balsamic vinegars, and tomato sauces, her goal was to bring a taste of the food culture she grew up with in her native Italy to her young family's new home in the US. "In America, you're born with a milk bottle in your hand; in Italy, you're born with a bottle of olive oil," Adriana jokes. "It's a huge part of our meals. And that's really how my business started—my kids missed the food so much."
Explore the A&A Alta Cucina collection
But Adriana ended up importing a lot more than an appreciation for the flavors of fresh basil and
spicy tomato sauce
. After her line went from kitchen-based cottage industry to farmer's market phenomenon to multi-state wholesale business, Adriana realized that success, to her, meant something different than building a gourmet-goods empire. And with that, she began reclaiming for herself some of la dolce vita she'd hoped to spread, via great food, to the overworked Americans around her. That meant stepping away from wholesale and back into farmer's markets, adding new products that encouraged more human connection with her customers, and carving out time for creativity and fun. "I just came back from my first vacation in so long, and it was a blast," she says. "I'm having such a good time now—I can pay my bills, spend time with my friends, and I'm still doing what I like."
Read on to learn how Adriana's highly giftable specialty-foods business got off the ground—and how she keeps it down to earth and thriving all at once—and shop the A&A Alta Cucina collection.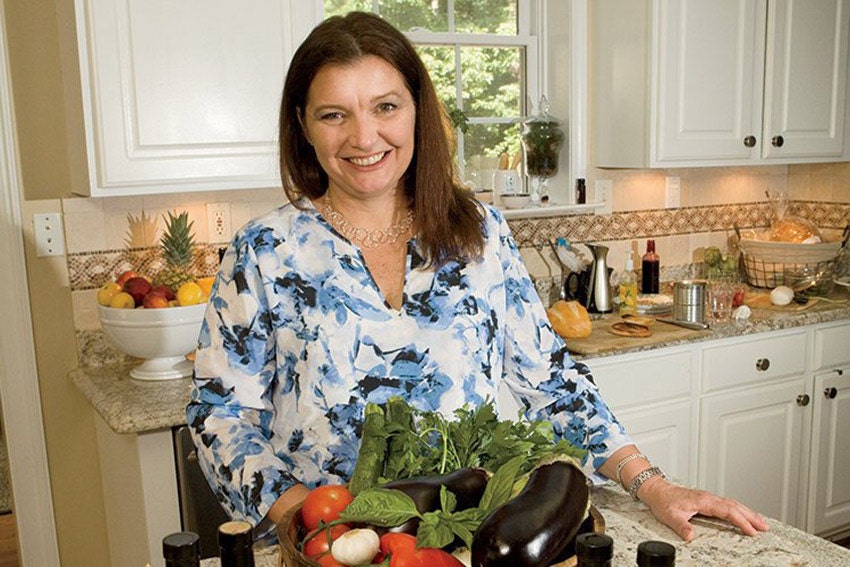 You grew up in Italy. What did food mean to your family?
Everything. My father grew up on the island of Capri and worked in the food industry—from cleaning to helping out in the kitchen to waiting tables and then finally owning his own restaurant. My mom stayed at home, and she cooked all the time. I was the little one who was always in the kitchen with her. I loved it, especially making all the cakes and cookies. My mom had been a teacher, and I think because of that she just let us kids do our own stuff and experiment.
What was the food culture like there?
I'm from a small town on the coast near Positano with a lot of history and traditions. It's a beach town, so there's a lot of seafood, but because you're in the south of Italy there are
a lot of vegetables
as well. Growing up, we would cook what we'd find in the farmer's market, and we'd go shopping every day—it's not like here, where you need a car to go to a market, and you can find foods from all over the world. In my town, you would work with what was being harvested in the areas nearby, and everything's fresh, everything's made from scratch. It's simple. Plus, eating in Italy isn't only about the food. It's everything—hanging around, talking, and drinking wine.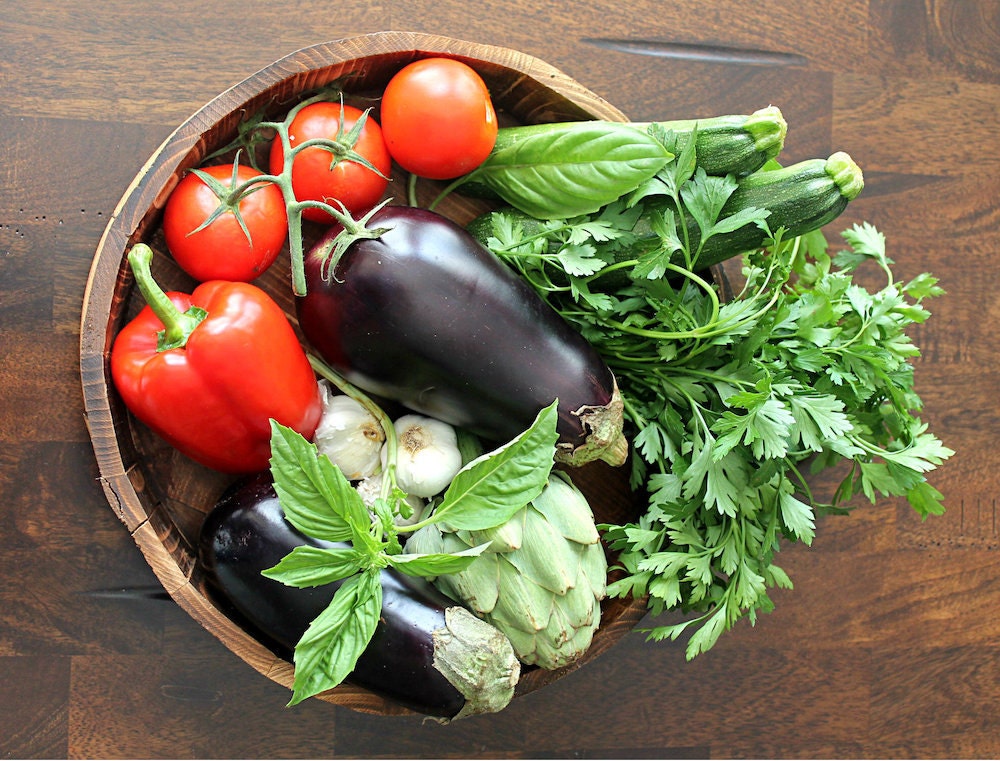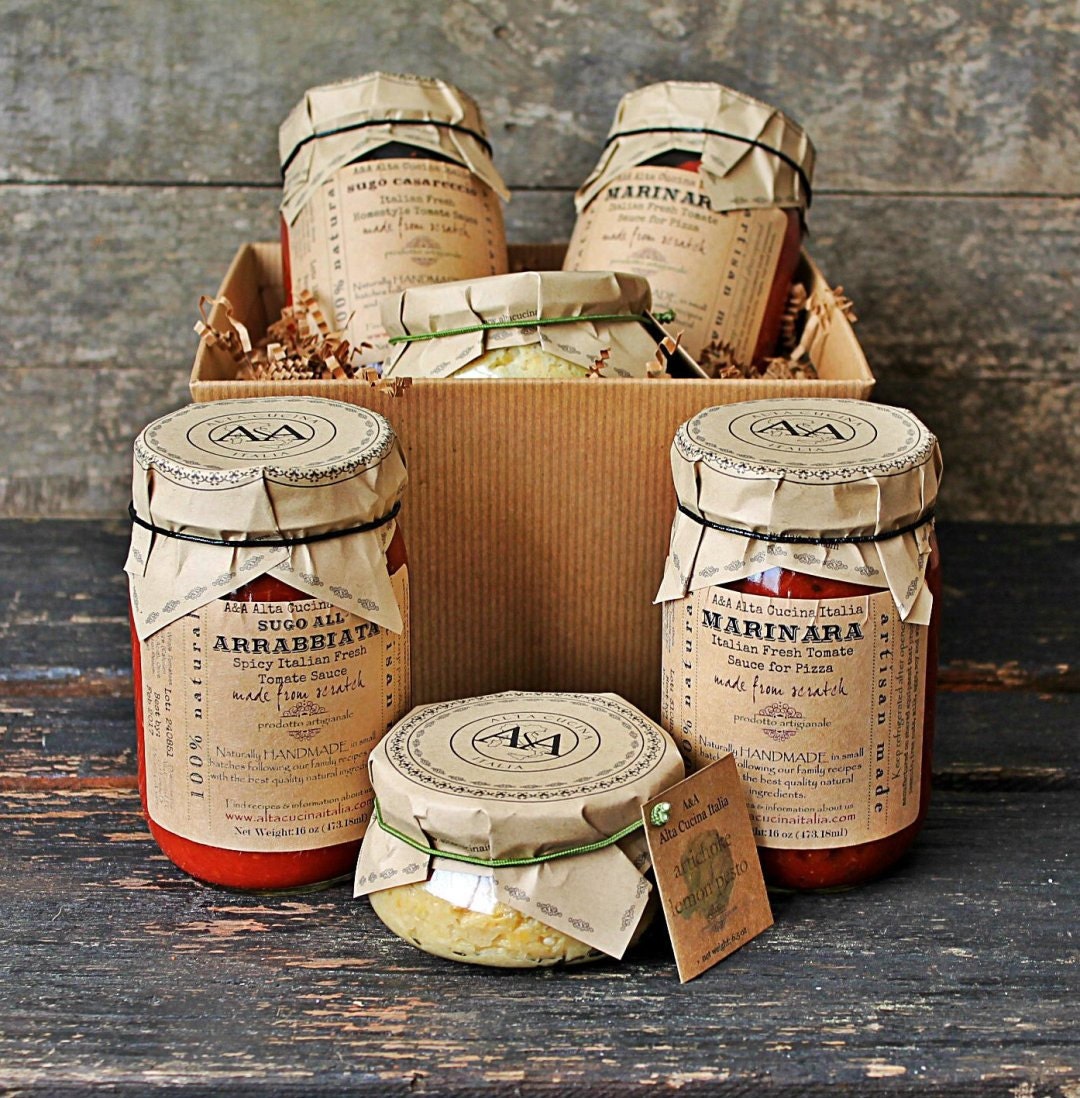 >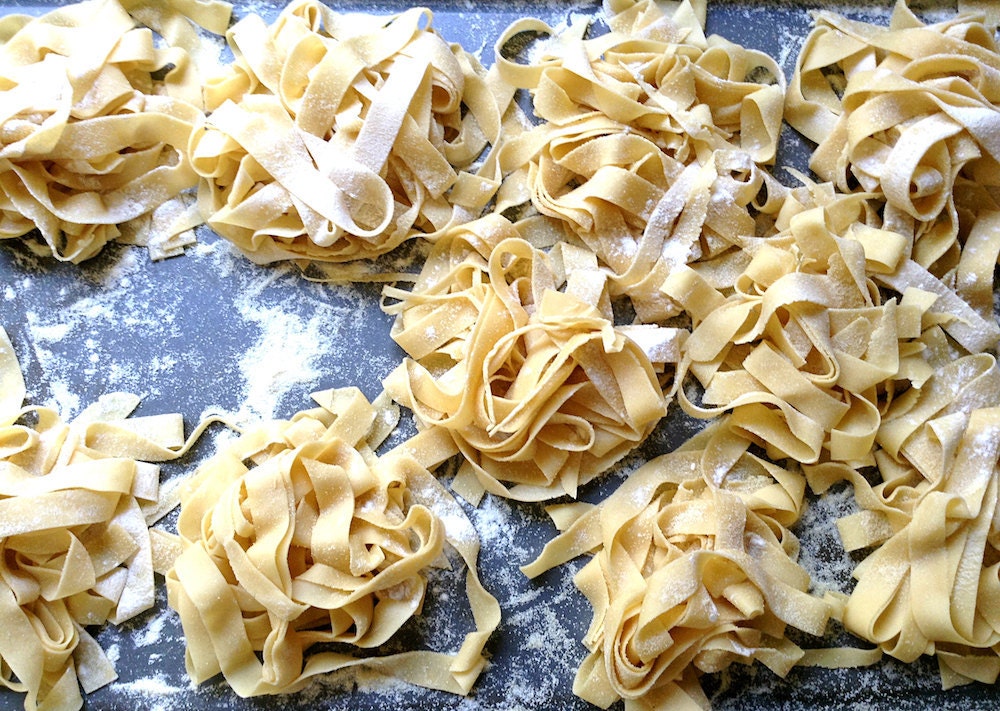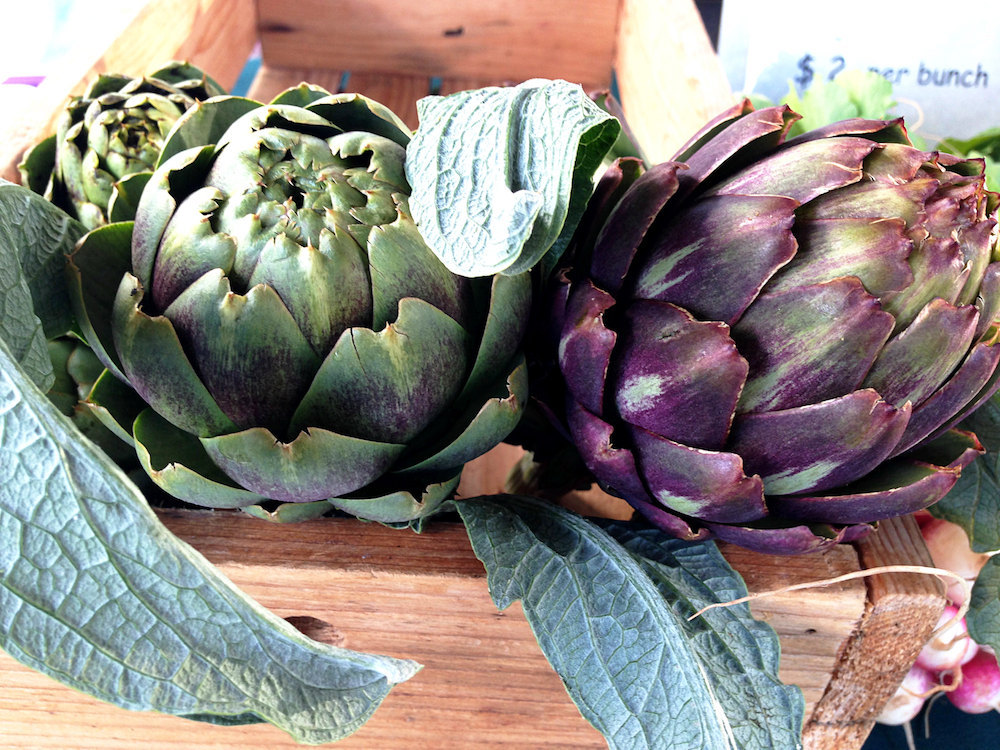 How did your olive oil business start?
My ex-boyfriend and I had a pizzeria in Italy, and we wanted to open one here—the American dream! But my English wasn't as good as I thought it was, and it took time to learn about all the industry regulations. In the meantime, my kids and I were making a life here, and I was working on recipes for ingredients we'd use in the pizzeria and at home. In Italy, we cooked a lot with basil, especially in the pizzeria, and we had fresh basil all the time. When we came here, we had to
infuse olive oil with basil
to get that same flavor—and that's how everything started. I was also experimenting with different
tomato sauces
, and when my kids' friends would come over for dinner, I'd send them home with some tomato sauce. Their moms would call me later about it, asking for more and offering to pay for it. Eventually I changed my mind about the pizzeria, but I already had this kitchen going, so I started selling at farmers markets. At one point, I was doing eight markets a week—I would sell everything out, then go back into the kitchen. Little by little, I started selling in more local stores, and then wholesale.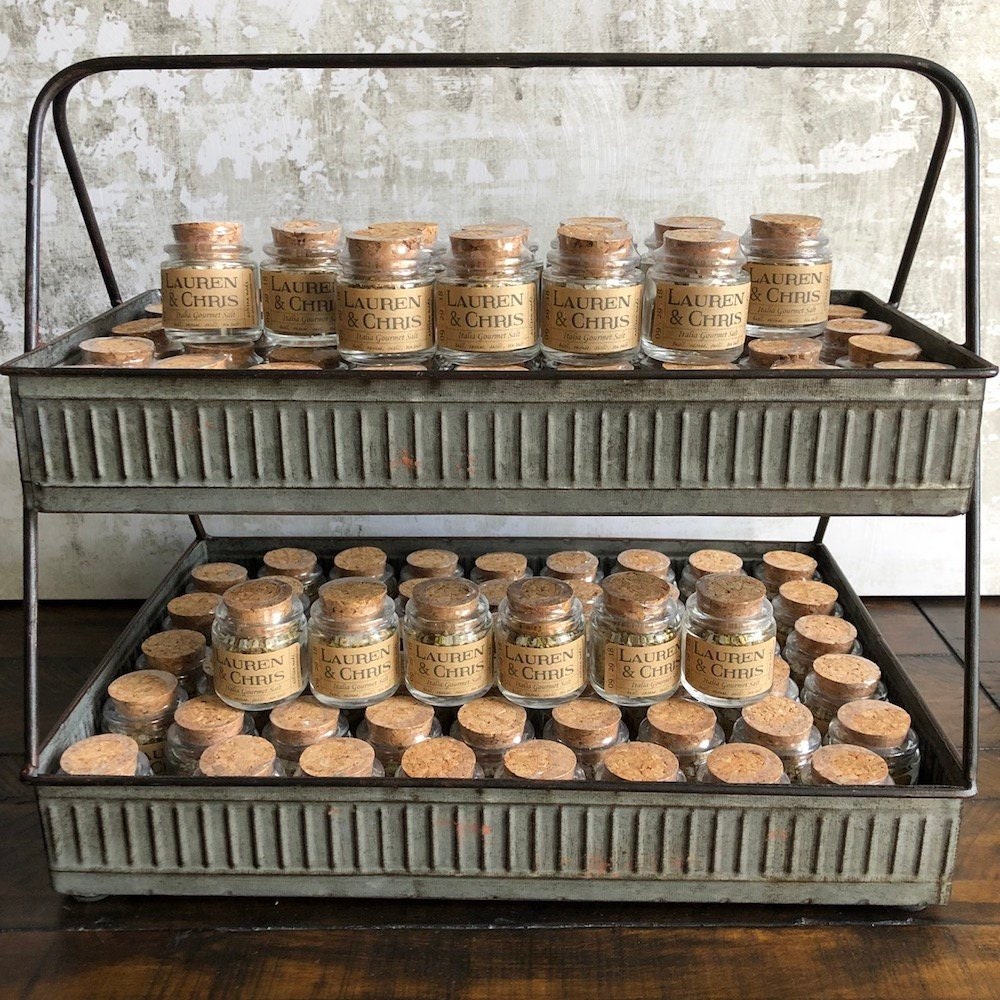 >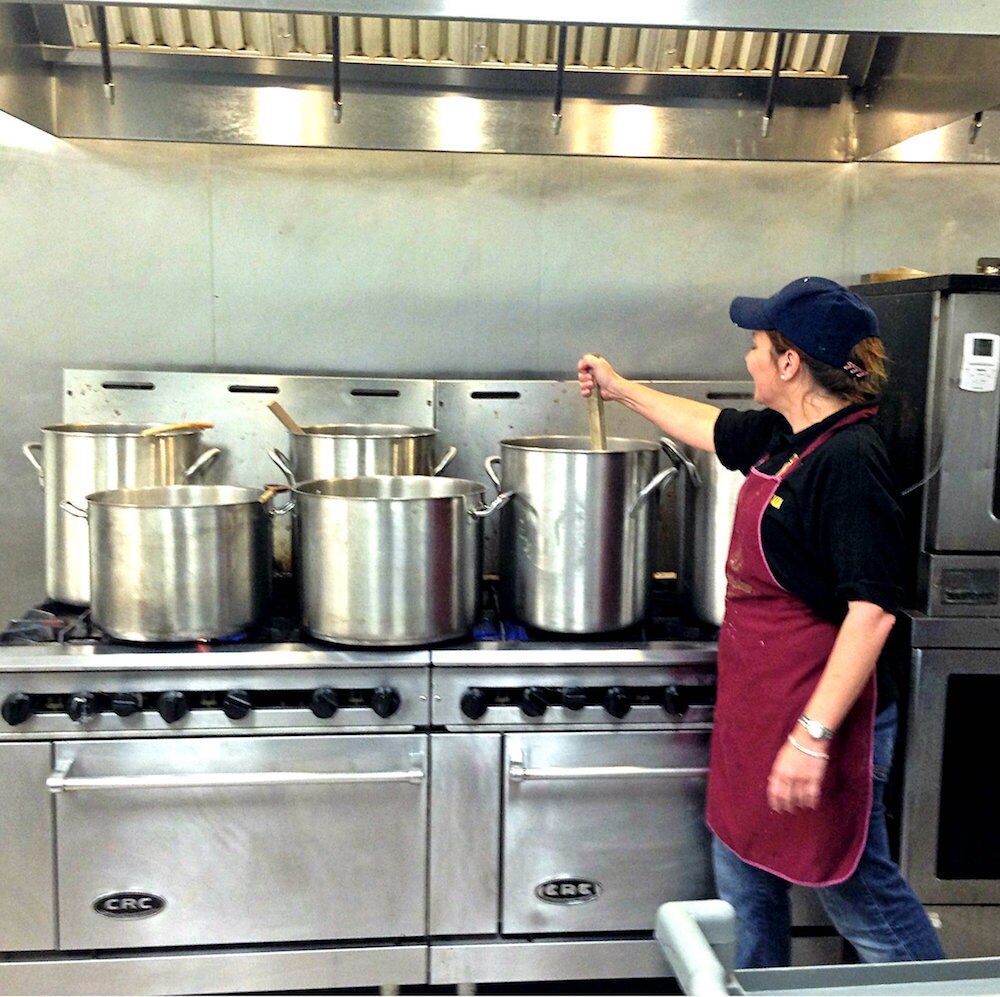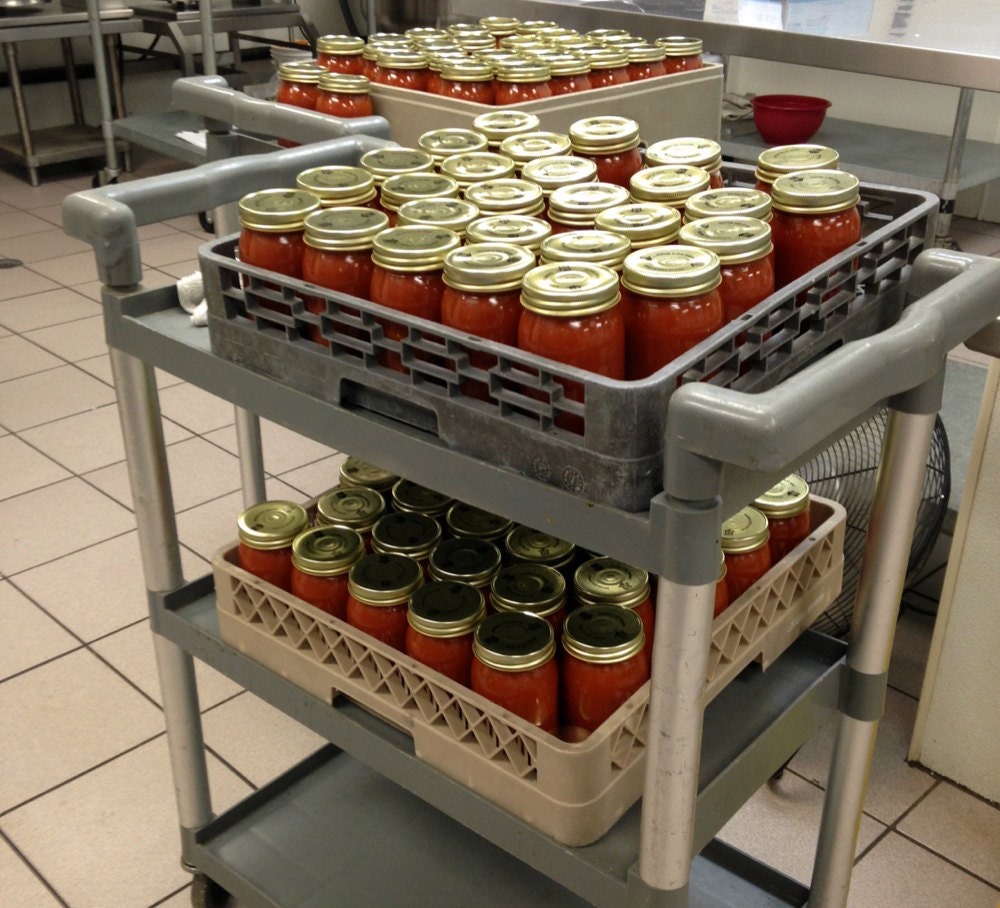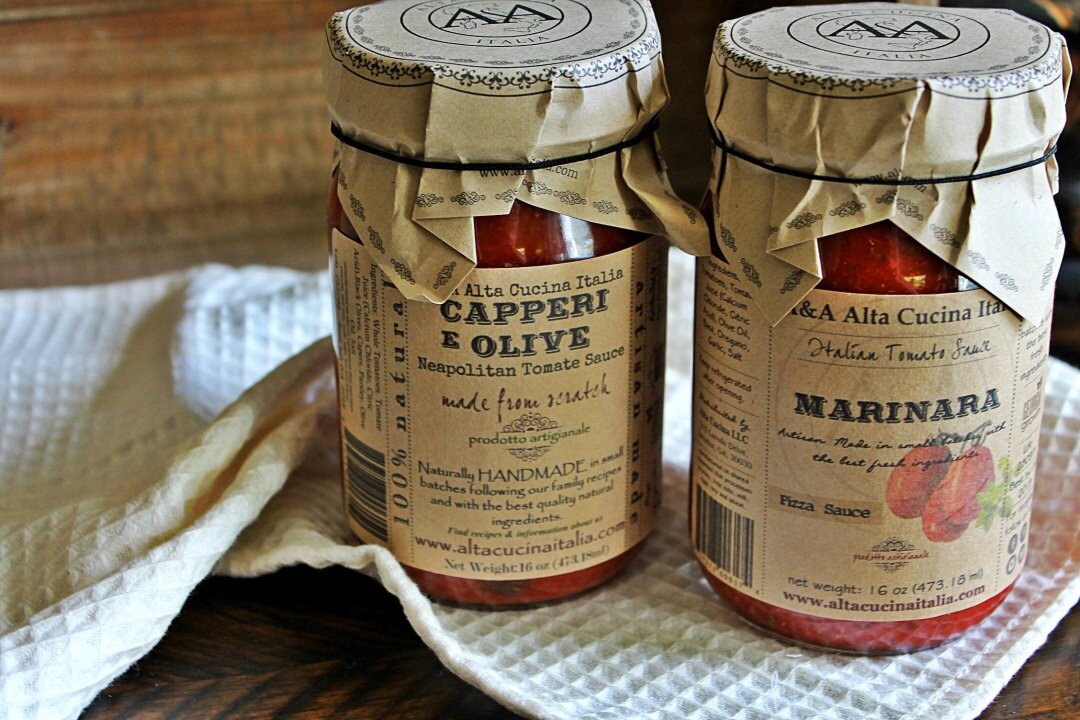 >
How did your business evolve from there?
Lately, I've actually pulled back from wholesale. I'm trying another approach—I'm going back to where I started. I found myself starting to lose my passion, because I was spending so much of my time doing things like invoicing. Now I'm focusing more on
wedding favors
and corporate boxes, and I'm putting together some subscription packages so people can try new balsamic or olive oil or tomato sauce every month or every two months. I like doing that, because I have more interaction with the people I'm selling to.
Where else are you directing your creative energy these days?
I became part of
Georgia Grown
 and entered a contest of theirs with my blueberry balsamic vinegar, and it was named the best condiment and the overall winner in the contest. I love my Italian traditions, but I've started experimenting with adding different American ingredients. Blueberries are the number one crop in Georgia, even though they call it the Peach State. And last year I made a new product with local onions,
Vidalia chutney
; that one won a Good Food Award and was a finalist in Made in the South. That's really what feels creative to me these days, blending the influences of my old home and my new one.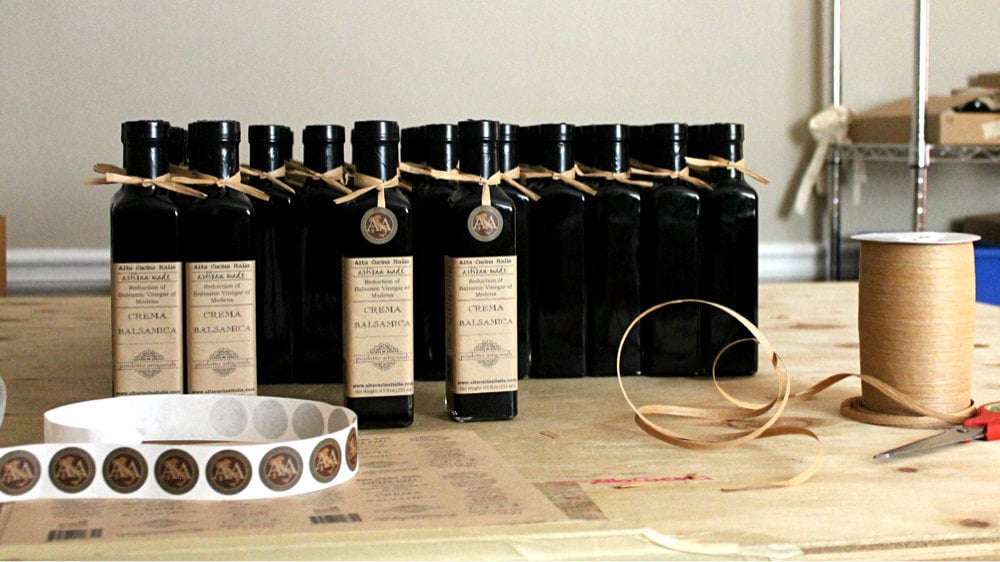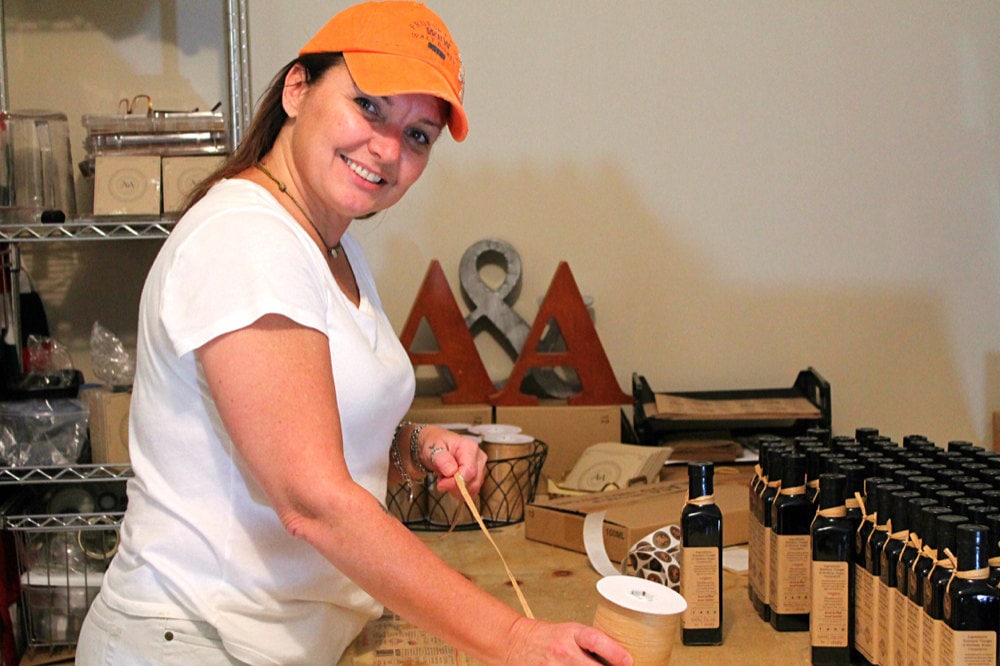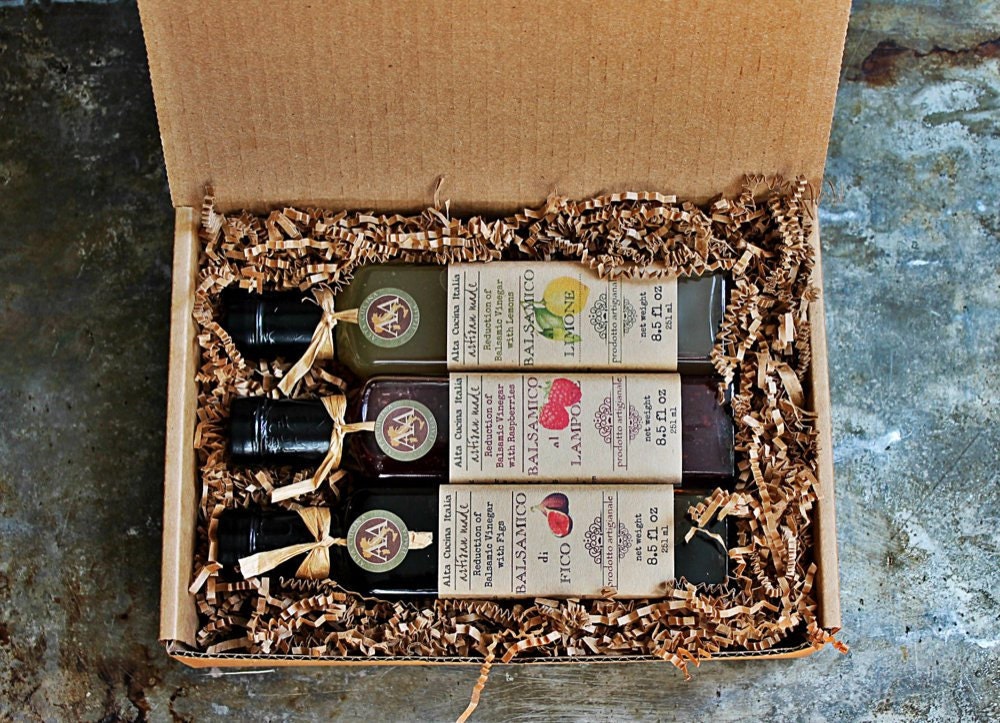 >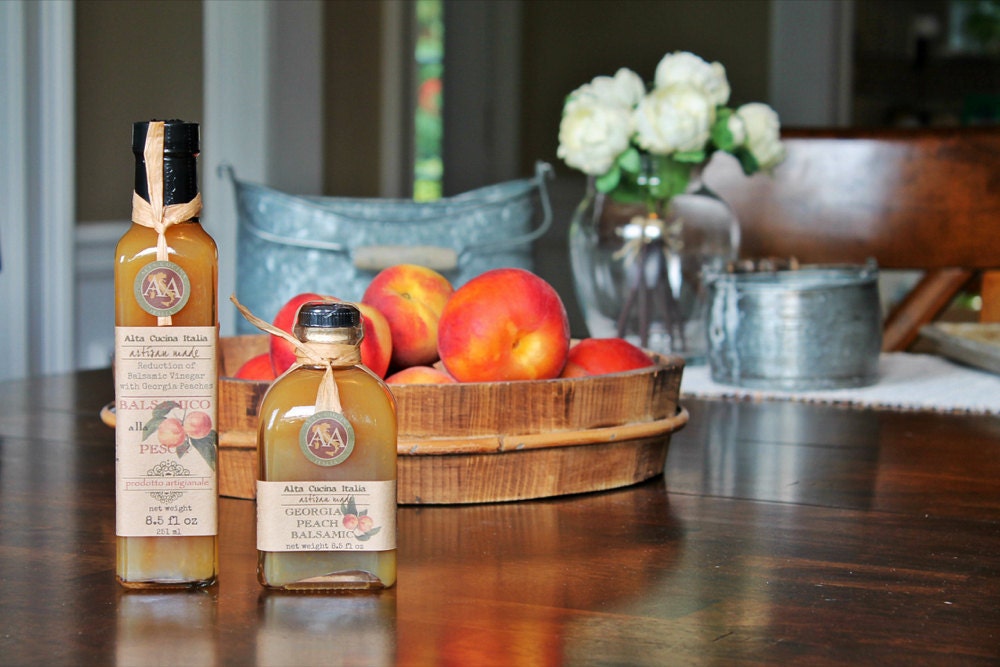 It sounds like you've found your sweet spot.
Sometimes people ask me, "Oh, why are you stepping away when things are going so well?" But I wasn't really doing what I loved; I was just doing business. Now I'm excited to only work through Etsy. I'm learning how to take better pictures and I'm figuring out how to design the best labels. I've also started taking clay and pottery classes and I'm trying new things like
pairing unique ceramic pieces with my products
—so with a jam, I'll add a dish or a bowl. Through it all I keep cooking—and now I can enjoy it like I used to enjoy it.
Follow A&A Alta Cucina on Facebook, Instagram, and Pinterest.
Photographs courtesy of A&A Alta Cucina.