by Angela Friedman
There's a reason Angela's feminine, ruffly lingerie evokes ballerinas: before launching her collection, she worked at the New York City Ballet.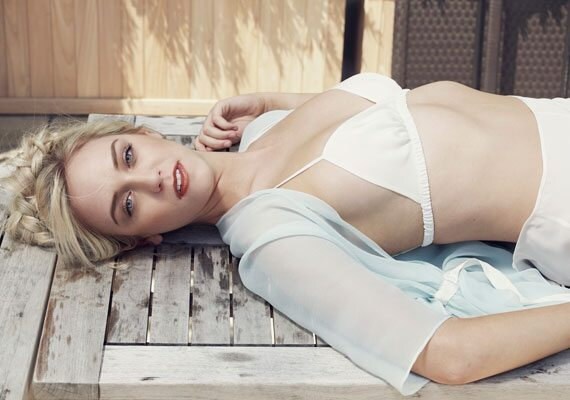 My name is
Angela Friedman
, and I'm an independent fashion designer located in Durham, North Carolina. I specialize in vintage-inspired lingerie, lounge wear and corsets, with a focus on luxury materials like silk and French lace.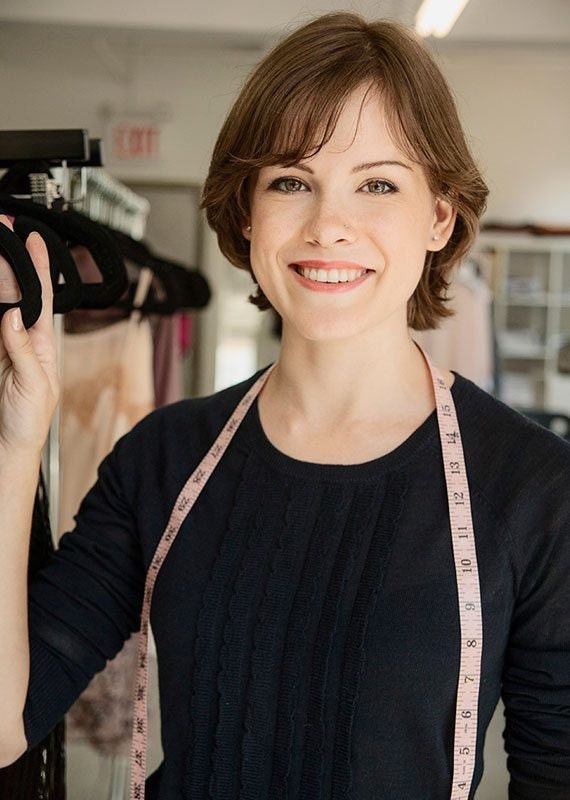 I've been running this business full time for four years now. I didn't originally plan to be a business owner – or even to have my own line. I learned to sew as a little girl (thanks, mom!), but for many years, I actually worked in costuming. I have a degree in costume technology, so I was trained in pattern-making, cutting and sewing (as opposed to art and design). During my costume career, I worked for several opera, dance and theater companies, including a few Broadway productions. Most recently, I worked at the New York City Ballet, where I served as the head of the ladies' department of the Costume Shop for three years. There, I worked closely with designers and supervised the construction of hundreds of ornate ballet costumes every season.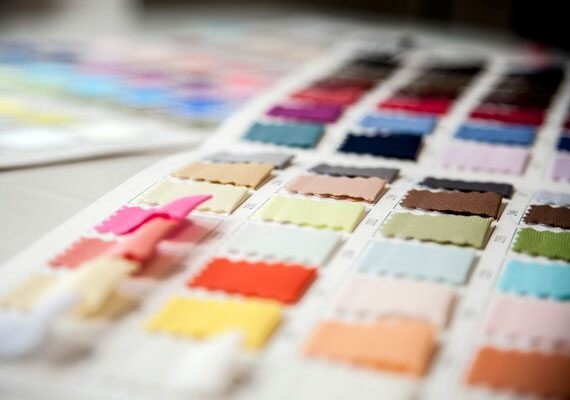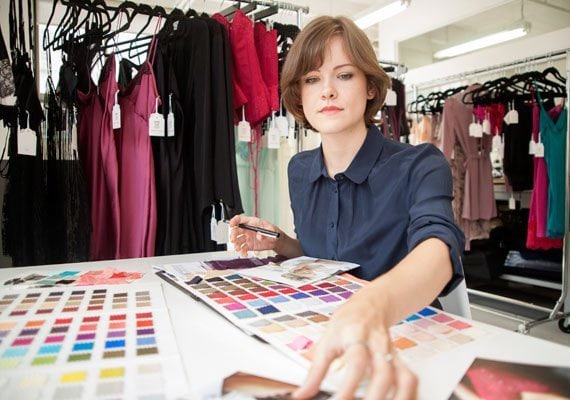 My background in theatrical costumes is what originally led me to focus on the highly-specialized niche of corset-making. It also trained me how to fit a variety of different body types and create garments that were sturdy enough to withstand frequent wear and cleanings. I began working on my own line as a side project, just for fun. This was back in the early days of Etsy, and once I learned about this platform, it seemed the natural choice for finding customers who appreciated a high level of quality and attention to detail. Suddenly I had access to hundreds of new clients around the world, and my side project became much more than a part-time job. I ultimately had to decide on one career or the other, and I quit my "day job" and ran away to the circus, so to speak!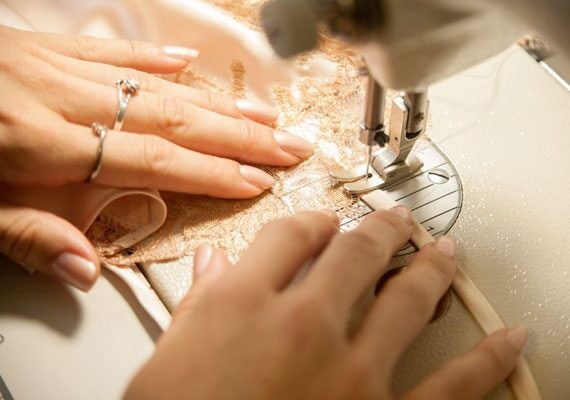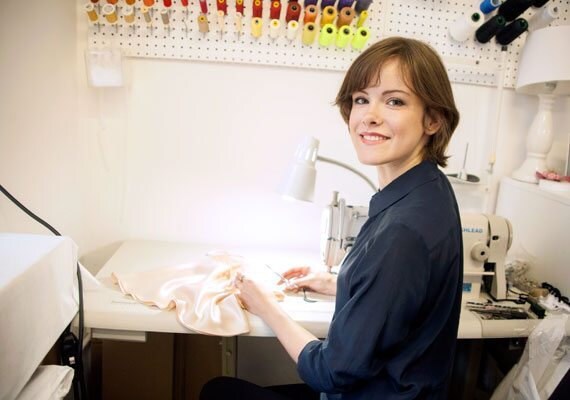 I still pull an enormous amount of inspiration from my work in ballet. You'll notice that my color palette and feminine, ruffly designs evoke ballerinas and princesses. I hope that these garments help my clients feel beautiful in their own skin, and that every woman can fancy herself the beautiful soloist in the spotlight when she's wearing Angela Friedman lingerie. I think that's the best part about lingerie: it's a special little secret for the wearer. Regardless of whether or not anyone else sees it, beautiful and luxurious undergarments have a transformative power that translates into an extra boost of confidence.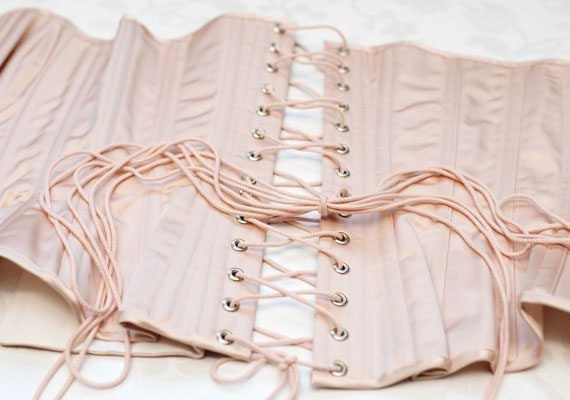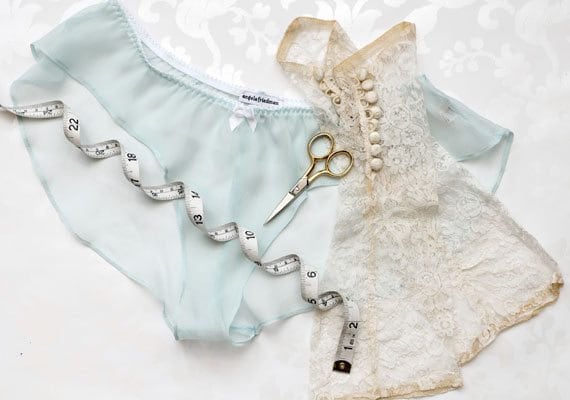 I tackle most parts of my business entirely on my own, so ironically enough, I ultimately spend more time on paperwork and marketing than I do on sewing. My days are a combination of fulfilling orders, communicating with clients, working on social media posts, and keeping track of inventory and paperwork. I try to produce two new collections per year so that the designs are always fresh and exciting; I recently launched my diffusion line called
Fairytales by Angela Friedman
, which focuses on fun, girly designs aimed at a younger clientele. It's nice to have the two sides of the business now so that I can bring my work to more and more people and spread the cheer.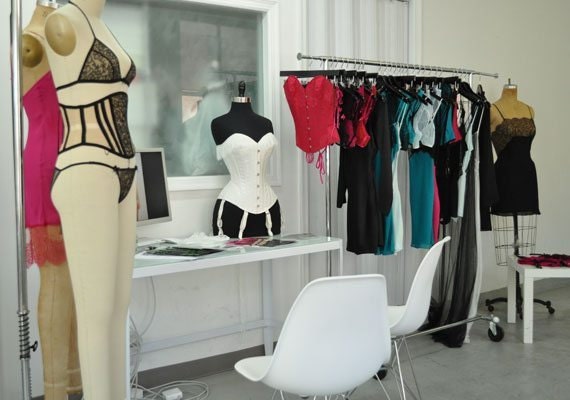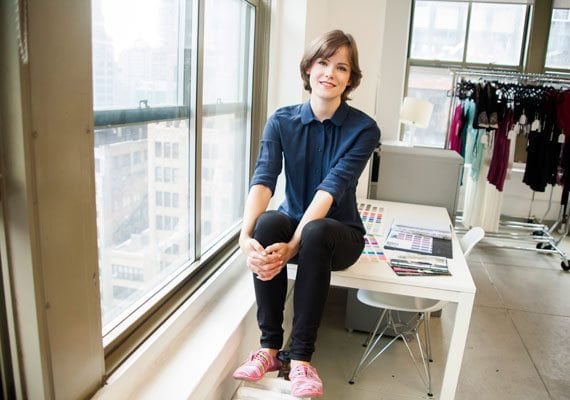 The winter is always my busiest season because of gift-giving, so right now I'm spending less time on developing new designs and more time on sewing and shipping orders. It's a hectic and strange schedule, but I really love creating and sharing my visions with the world. There's nothing more satisfying than helping women find beautiful garments that let their confidence shine, and I'm so grateful to be able to do what I love each day.
Follow Angela Friedman on Facebook, Twitter, Instagram, Pinterest and Tumblr.
Lead image by Ross de Peloubet; maker and process photographs by Kristen Blush; still-life product photography by Katherine Bignon.