Seattle jewelry maker Jennifer Vinje's recycled-diamond Art Deco designs and boho gemstone statement pieces reflect her unique artistic vision.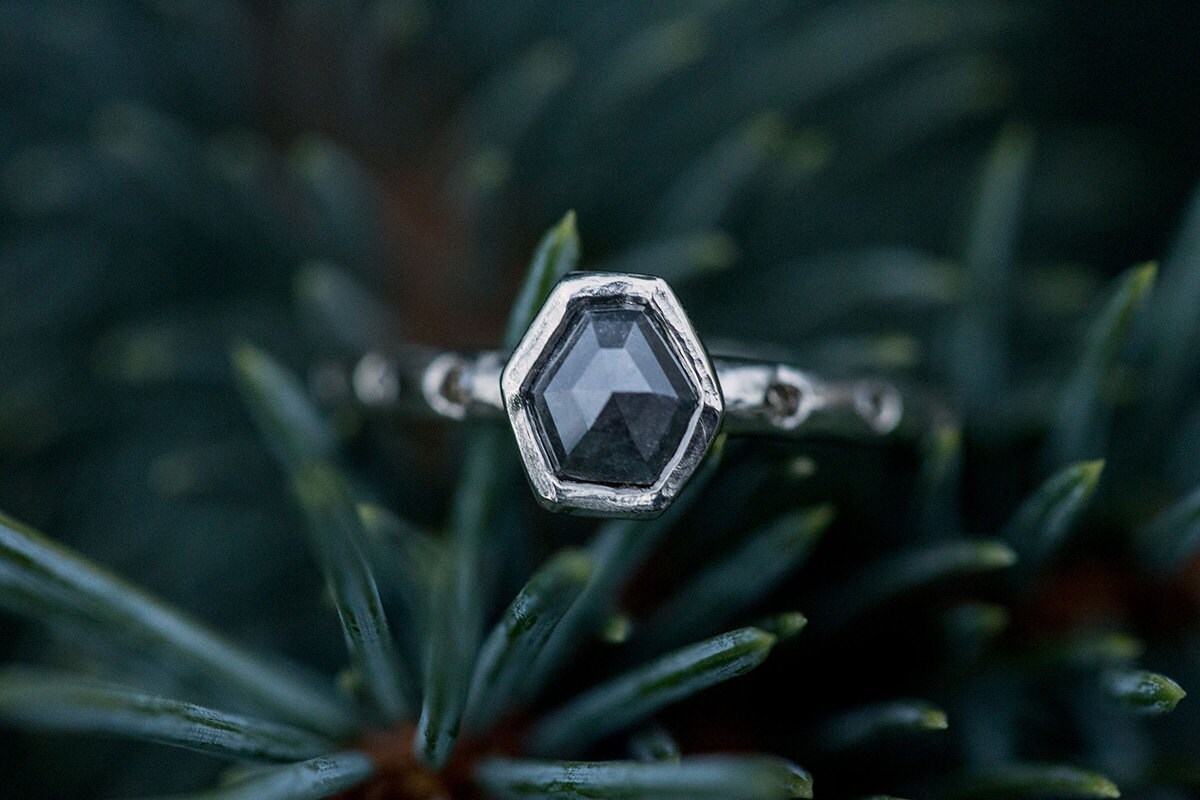 "I wanted to create a shop where the theme is: Old things are made new again," says Jennifer Vinje. "Whether that's an old diamond reset or old gold reclaimed, or even a customer's old jewelry, I can repurpose that, too." It's what led the Seattle jewelry maker to name her Etsy shop
Anueva
, a twist on the Spanish word
nueva
, meaning new. The designer's dedication to repurposing materials is nothing new, however. Jennifer, who grew up in the Pacific Northwest, says respect for the environment has long been a way of life. So has a love of handmade. "My parents are both really artistic, creative people and we would go to art festivals and craft fairs all the time," she says. "They would find paintings and pottery and I would find the jewelry." Turning that passion into a business is a more recent development: Jennifer, who'd been working in the PR world, opened her shop earlier this year. Now she works from her home making organic-looking rings, necklaces, and earrings on a workbench her husband helped her build, with a view of a huge evergreen through her window. It's fitting, as Jennifer plants a tree for every customer's purchase since partnering with an organization called Plant-It 2020.
Read on to find out more about this eco-friendly maker and the inspiration behind her collection.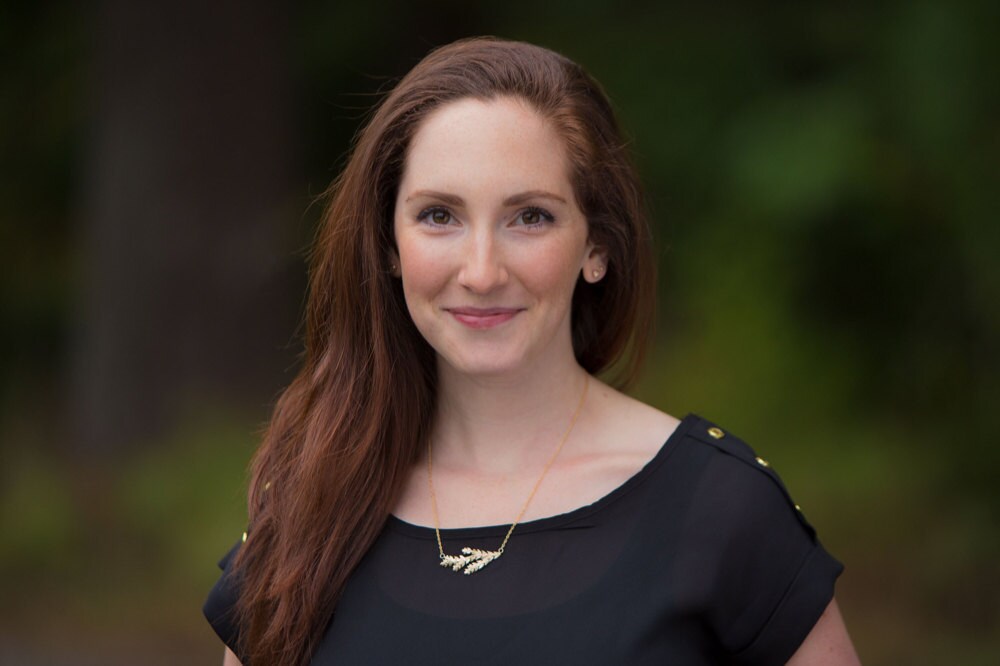 Have you always been a jewelry lover?
I've always loved
fine jewelry
. My mom never understood it, but when I was a little girl I would save up all of my allowance for a nice handmade ring when my family would go on a trip somewhere. That was my favorite thing; I still have a box of all these beautiful little sterling silver rings in children's sizes. I can't wait to pass them down to my daughter.
How did your Etsy shop come about?
I started shopping on Etsy about four or five years ago and I was blown away by how cool the concept was: I could get handmade pieces of jewelry that I've never seen in a store, that I've never seen anyone else wear, and I could learn about the artist. Talking with one of the jewelers that made a piece for me, I told her I had all these designs that I would like to make and asked about how she started. She gave me so much encouragement to just give it a try. So after I had my first daughter and was staying at home with her I decided,
You know what? Now is the time
. I took several jewelry classes — metalsmithing, stone setting. That was a few years ago, and I haven't turned back.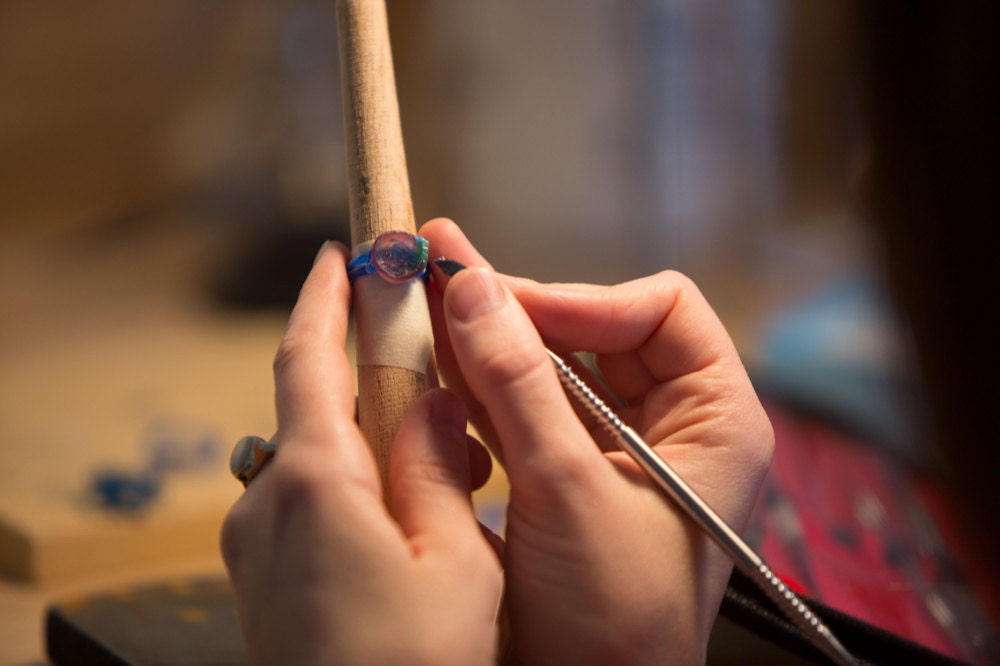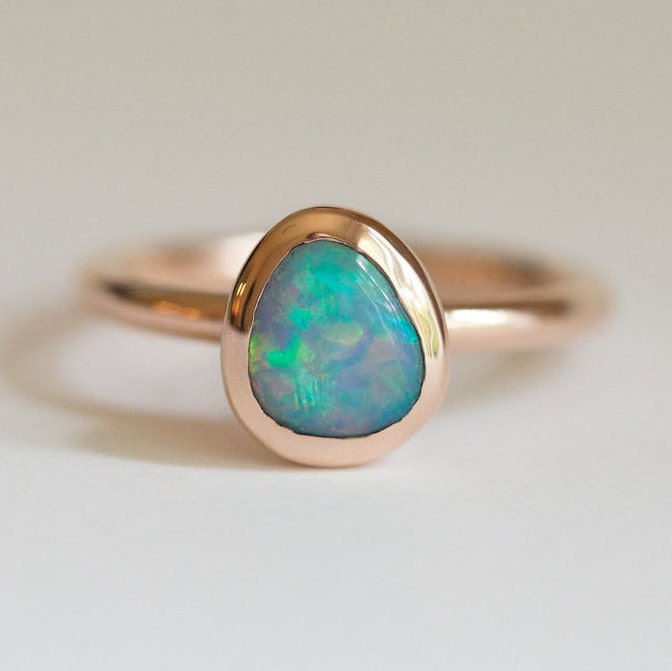 Sustainability is a main principle of what you do. Why is it important? Has it always been part of your jewelry making?
Well, in sixth grade I won the recycling award and I obviously have not forgotten
that
...[laughs] That's something I pride myself on. When I discovered my supplier for recycled diamonds, a lightbulb went off. I want to create sustainable staples for people, for their everyday wear, and I don't want people to feel guilty about buying
diamond earrings
 or rings.
Can you explain what constitutes a recycled diamond?
They're not diamonds that have been ground up and put in a diamond shape or anything; they're diamonds that were once mined from the earth and set in jewelry. Say a customer wanted to take that piece of jewelry and years later trade it in for something else. Those diamonds are removed, rated by professionals and sent to diamond cutters to see if they need to be recut or just re-polished. Then they're all sent back into the market. It can help save about 40 percent of the cost. When I do purchase new gemstones, my suppliers are very ethically minded. They have connections with the mines and make sure they're run fairly and that the community benefits directly from those purchases.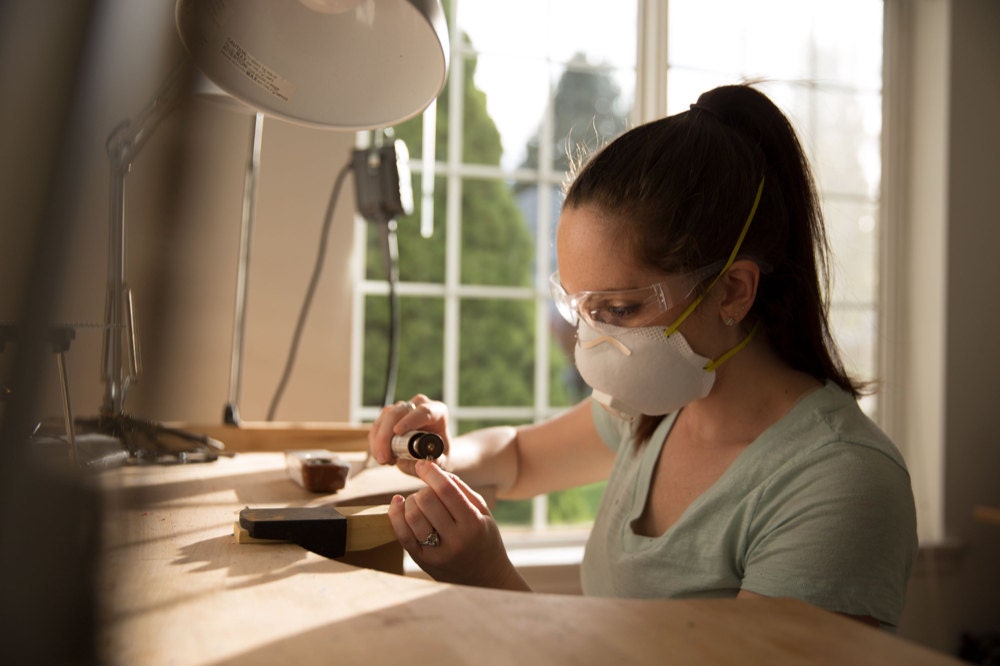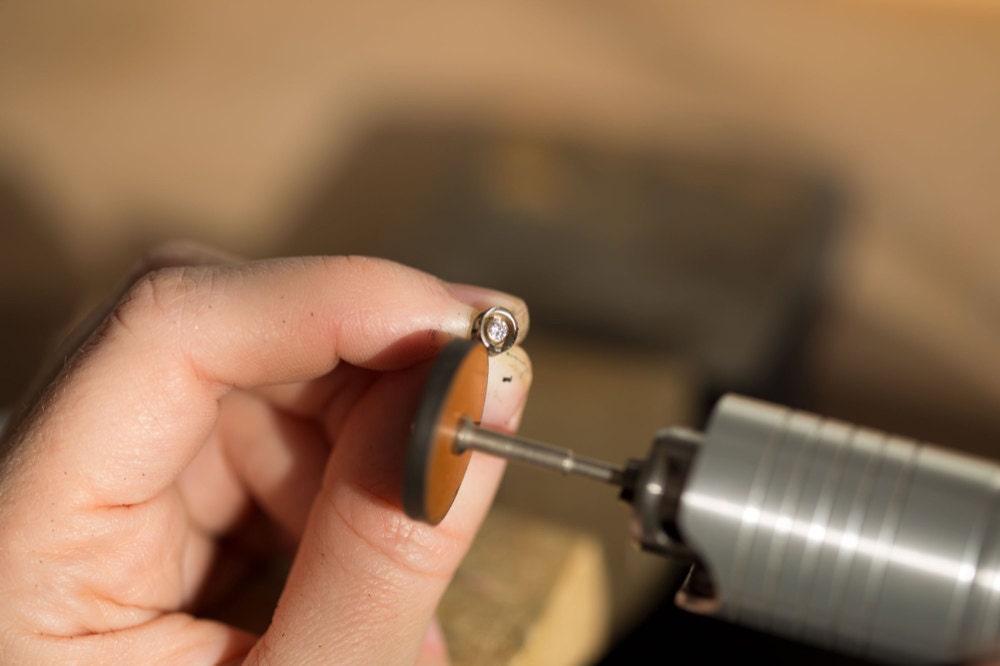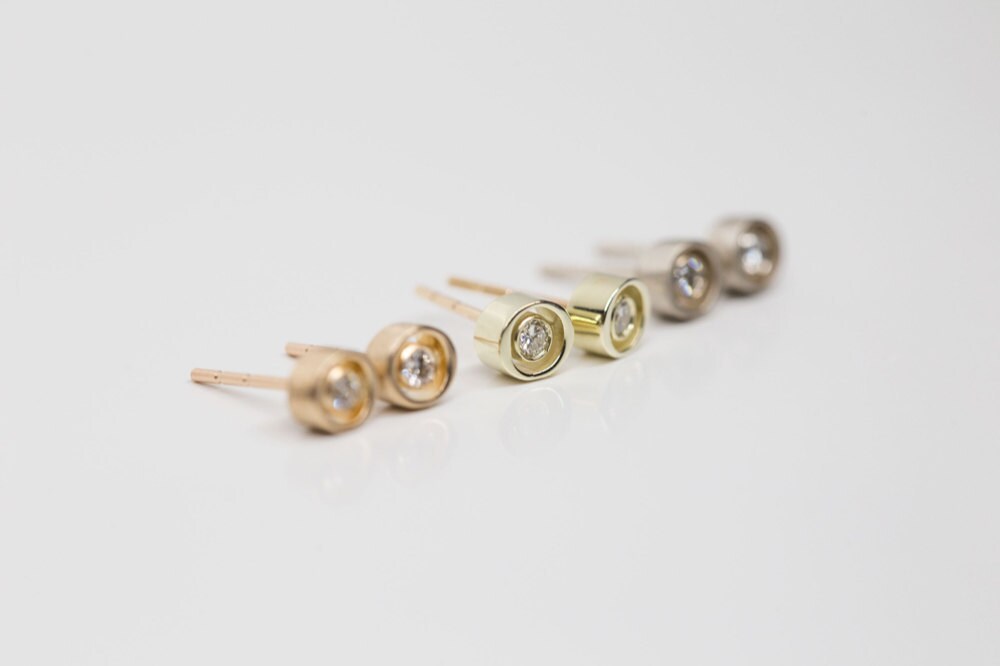 How would you describe your jewelry?
I feel like I have
two different styles
. I have this geometric, cool, modern Art Deco–inspired thing going on. And then I have nature-inspired, rough, organic, what I like to call "mermaid jewelry" as the other theme. I find stones that pique my interest — I love teals and greens and sometimes even hot pink just for fun. I wanted to create jewelry that reminded me of the fantasy world I lived in as a little girl...I would ride my bike down to the beach and spend half the day beachcombing, playing with creatures, and collecting treasures. When I look at that rough organic-type style it brings me back to that fantasy world, and I was hoping that other people would feel the same.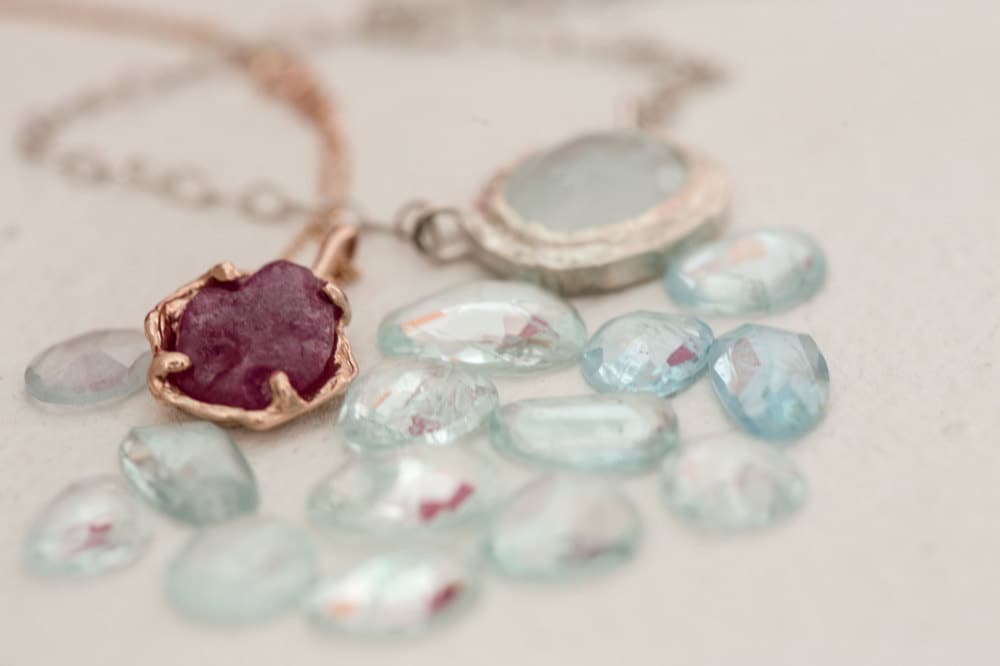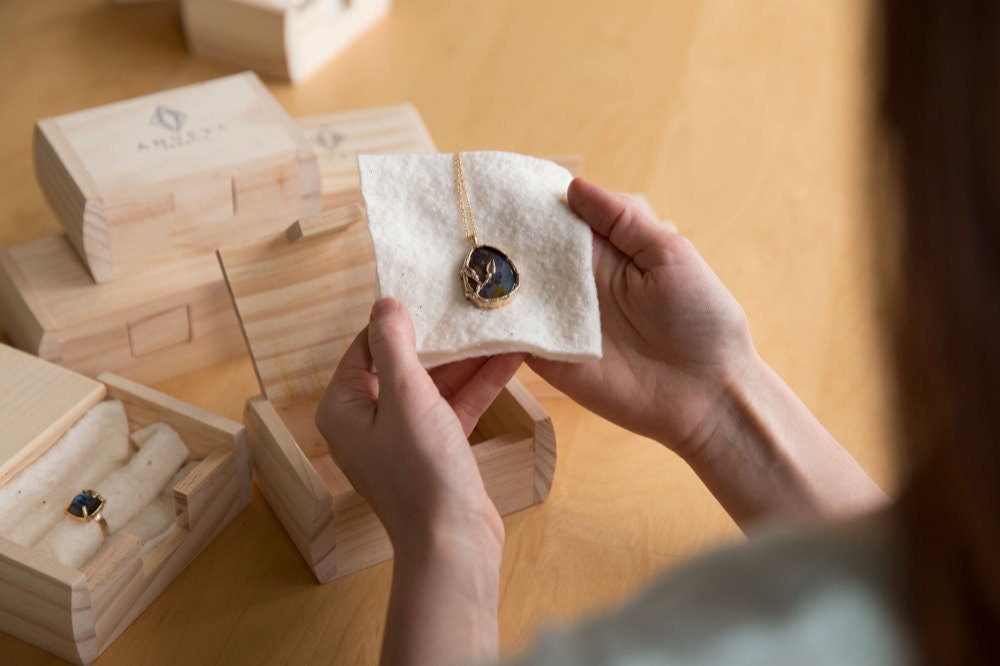 Is there a particular piece of jewelry that feels really personal to you, or that has an interesting story behind it?
I'm always honored to make memorial pieces. I know they're really touching for the customer and I feel the weight of their experience when I work on something like that. But
my diamond earring collection
, that was something that I designed several years ago before I even took classes. Those are really special to me just for that reason — they were an idea years and years ago and now they're real!
In addition to planting a tree for each purchase, you donate some of your annual proceeds; can you tell me about that?
I think
this shop
is kind of a culmination of all of my childhood dreams. My mom tells me I was always trying to get her to adopt another child. Adoption and fostering, they're really special to me as a cause. There are so many children that need help and love and care, and I hope to be able to foster or adopt a child one day. But in the meantime, I can provide donations to an organization.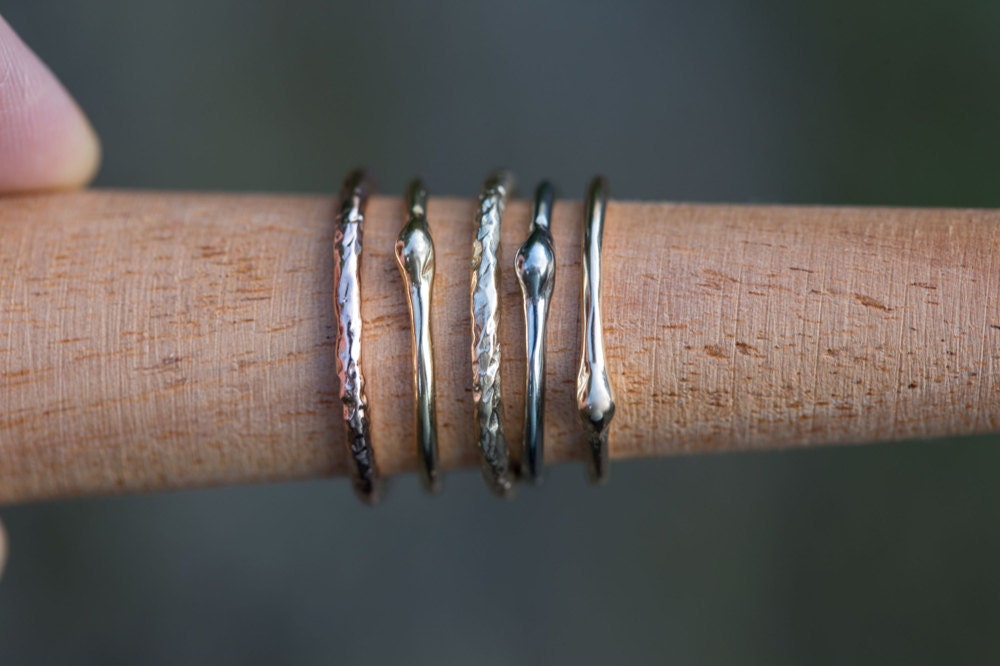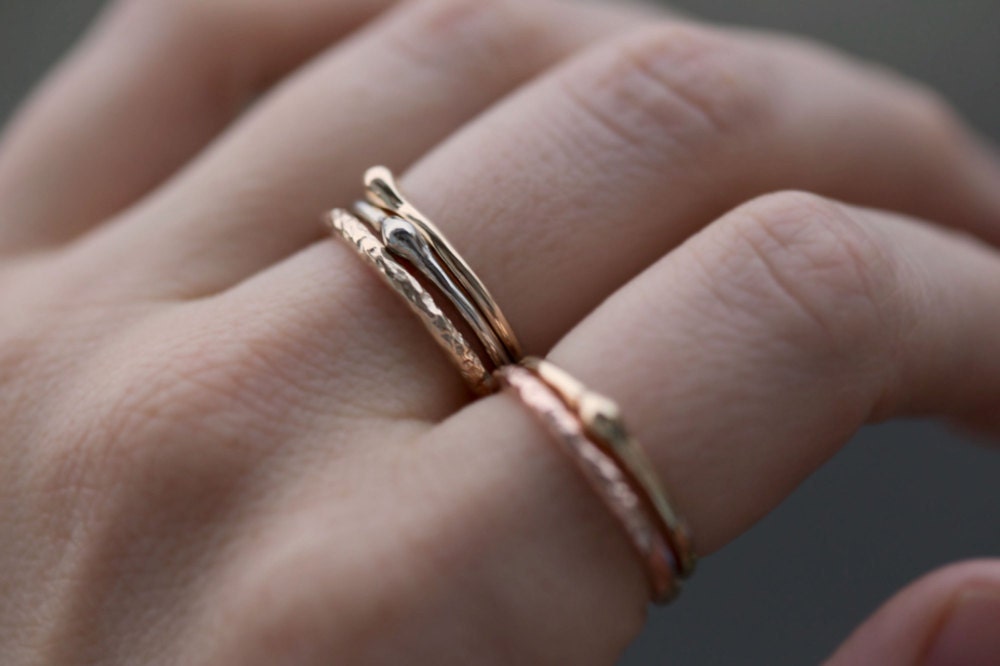 What's your favorite part about doing Anueva Jewelry?
Finding that connection between what I believe is a pretty cool piece and the customer thinking it's a pretty cool piece. I have an idea in mind, and I create it hoping that if I send it out into the world, someone will also love it and feel like it speaks to them. There's nothing more exciting than finding that match.
What are your plans for the future of Anueva Jewelry?
I would love to be able to grow this into a full-time job. I'm not looking to create a huge company with tons of employees or anything like that; I just imagine myself 20 years from now still in the studio working on really fun, unique pieces and delivering 
sustainable jewelry
at an affordable price.
Follow Anueva Jewelry on Facebook, Twitter, and Instagram.
All photographs courtesy of Anueva Jewelry.