New York jewelry maker Nadirah Bostick believes beautiful things shouldn't be saved for special occasions—and her ultra-wearable designs are proof.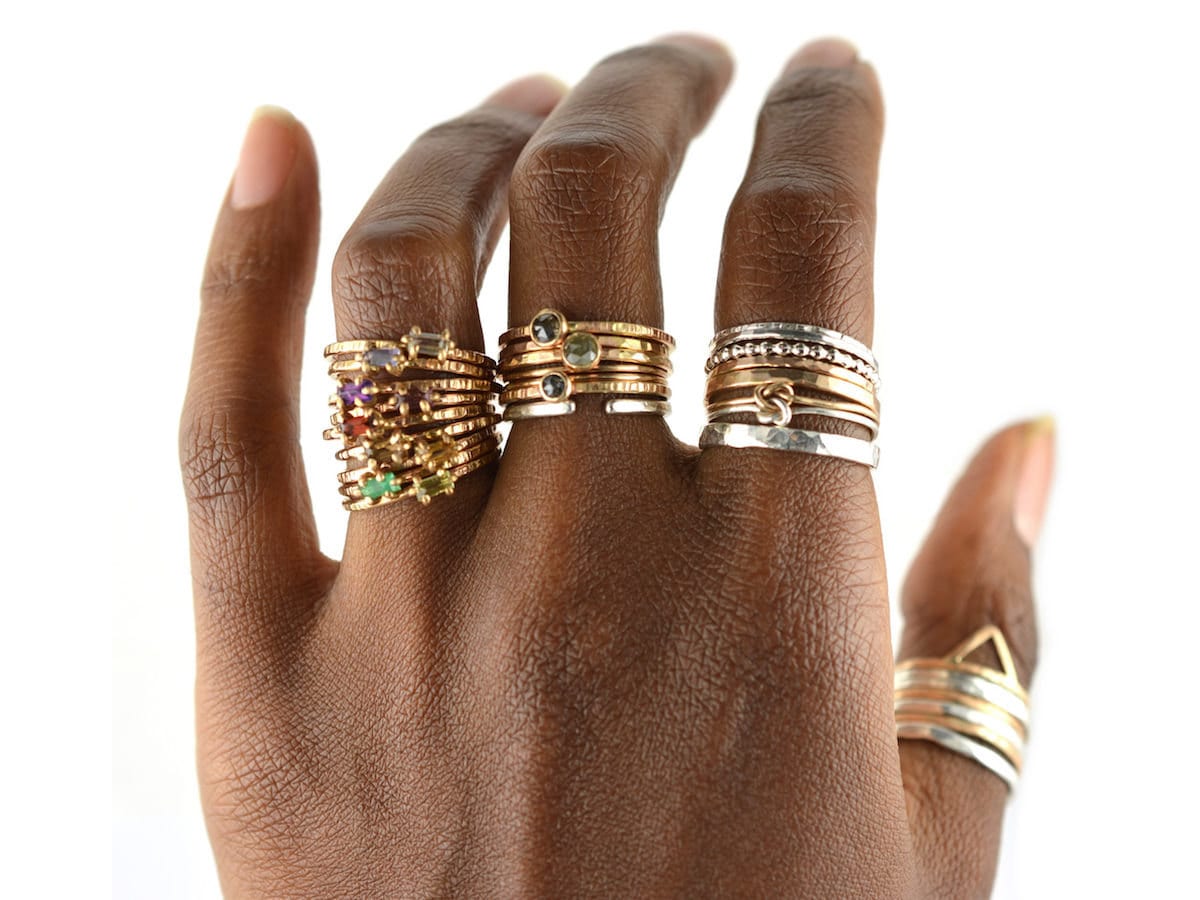 Trends
in high school come and go, but for many of us, whatever is of the moment at that particular moment tends to be a subject of ongoing interest and fascination. For a teenage Nadirah Bostick, the desire du jour was the expensive friendship bracelets then sold in high-end department stores. She'd been looking for a creative outlet at the time, so her next step seemed like a natural one: Nadirah stocked up on inexpensive colorful glass seed beads, conceptualized some designs of her own, and started stringing.
At first, braiding and beading satisfied Nadirah's artistic urge, but it wasn't long before she began teaching herself how to wire-wrap, eventually gravitating toward soldering and metalsmithing. As her interest in artisanal jewelry grew, Nadirah found her way to
gemstones and crystals
, a discovery that transformed everything: "My first love affair was with
labradorite
," she recalls. "I remember buying a strand and then finding out that it's a healing stone for Aquarius. I wanted to make everything labradorite and benefit from its properties." Today, Nadirah's 
Aquarian Thoughts
line of dainty, handmade pieces features not just labradorite, but a diverse and quirky mix of polished and rough-cut gems, in settings designed to be layered. But her enthusiasm for her materials still informs her creative process: "I'll sketch out my ideas first if it's a piece that's more complex," Nadirah explains. "But that's only if I have the patience. Sometimes, I'm just like, 'Oh my god, I have an idea, I have to make it right now!'"
Read on to discover where Nadirah finds inspiration, why her jewelry is perfect for everyday wear, and her best tips for stacking rings.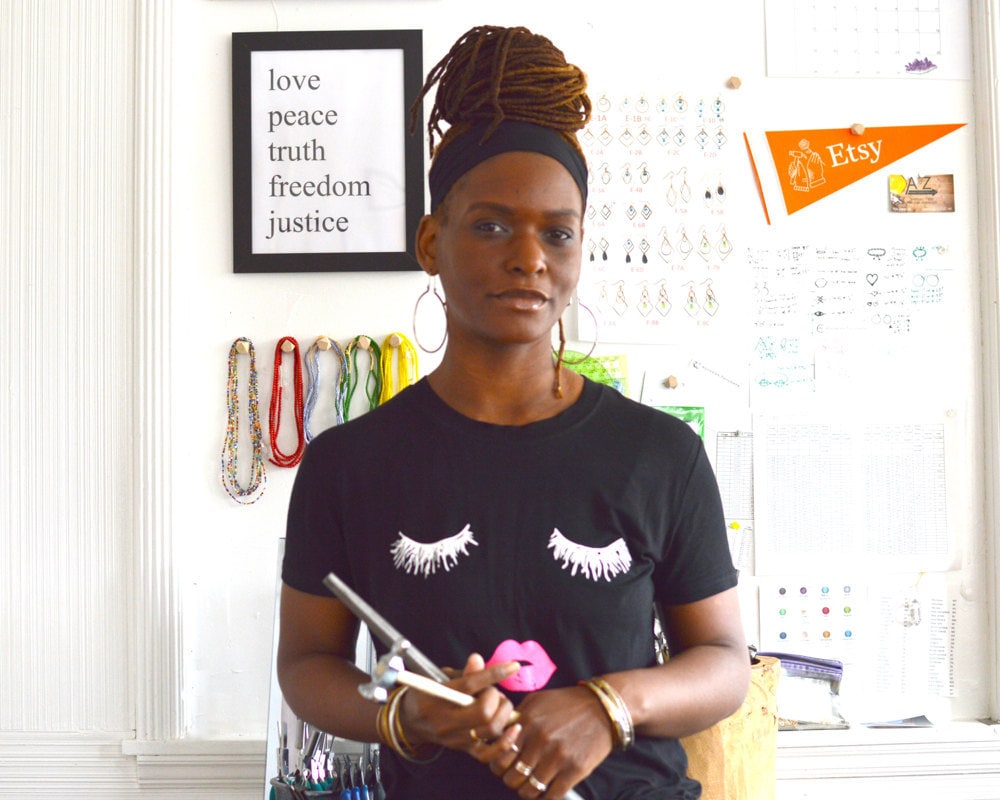 Do you identify very strongly as an Aquarius, and what characteristics do you love about that sign?
When I started my shop, I became heavily interested in
astrology
. I learned that an
Aquarius
was somebody who was very creative and unique. I realized Aquarian Thoughts was a perfect name for my shop, because my jewelry is creative and unique as well. The "thought" part was about how everything I make is birthed from a thought. You think about it, and then you sit down and create it. I put a little bit of myself into every piece.
What is it about rough-cut gems in particular that attracts you?
You can really draw from the power of gemstones when you wear them in their raw form. I also love the imperfections of things. It fits with my aesthetic, which is feminine, delicate, and something out of the ordinary.
Where and when do you feel most inspired?
I used to go to Tucson, Arizona every year for
the biggest gem show in the US
. I would get there and lose my mind! I'd see so much stuff, and be like, "I want to make everything!" When I got back, I would arrange all my gems across the desk, and say, "Now, where do I begin?"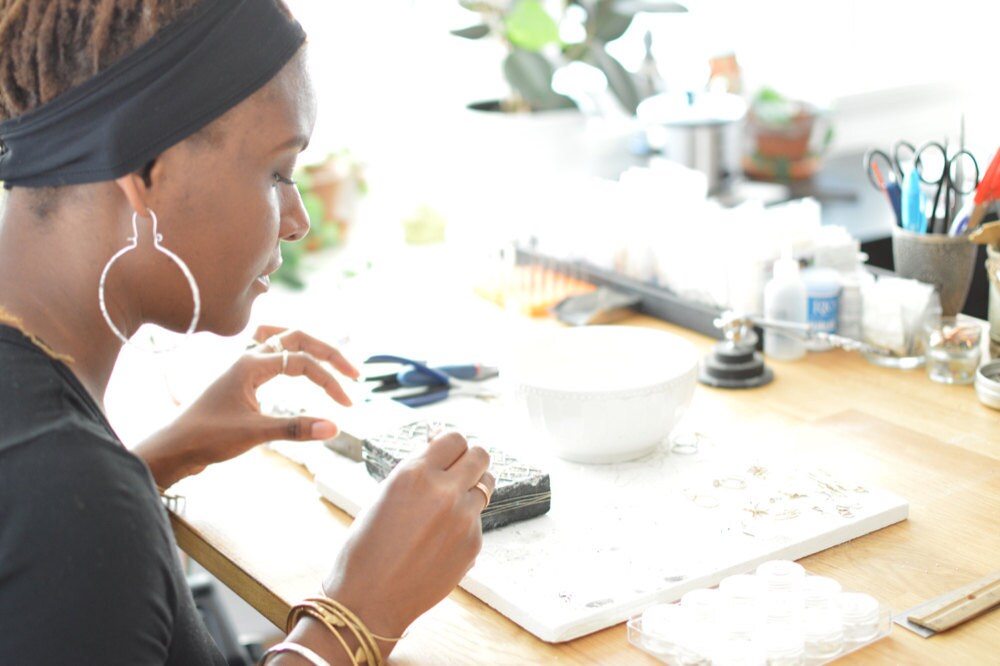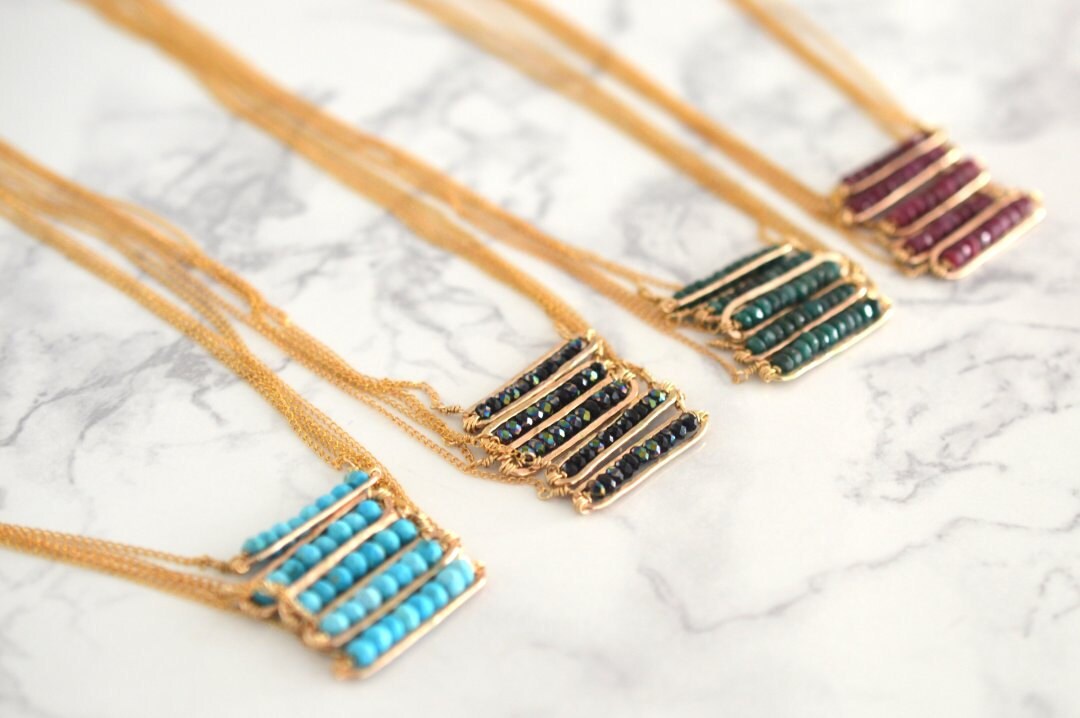 >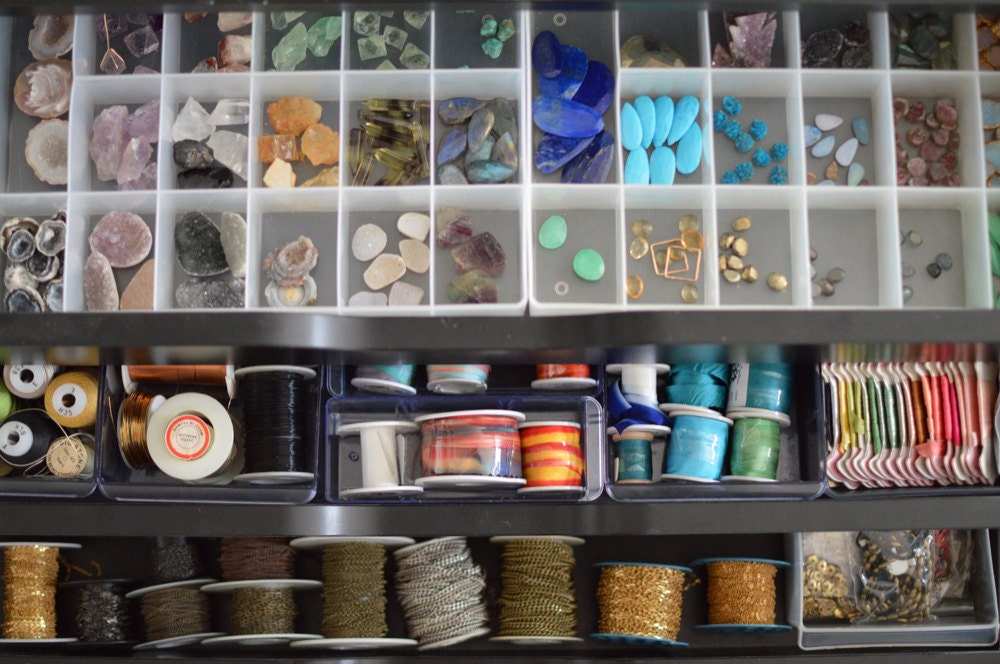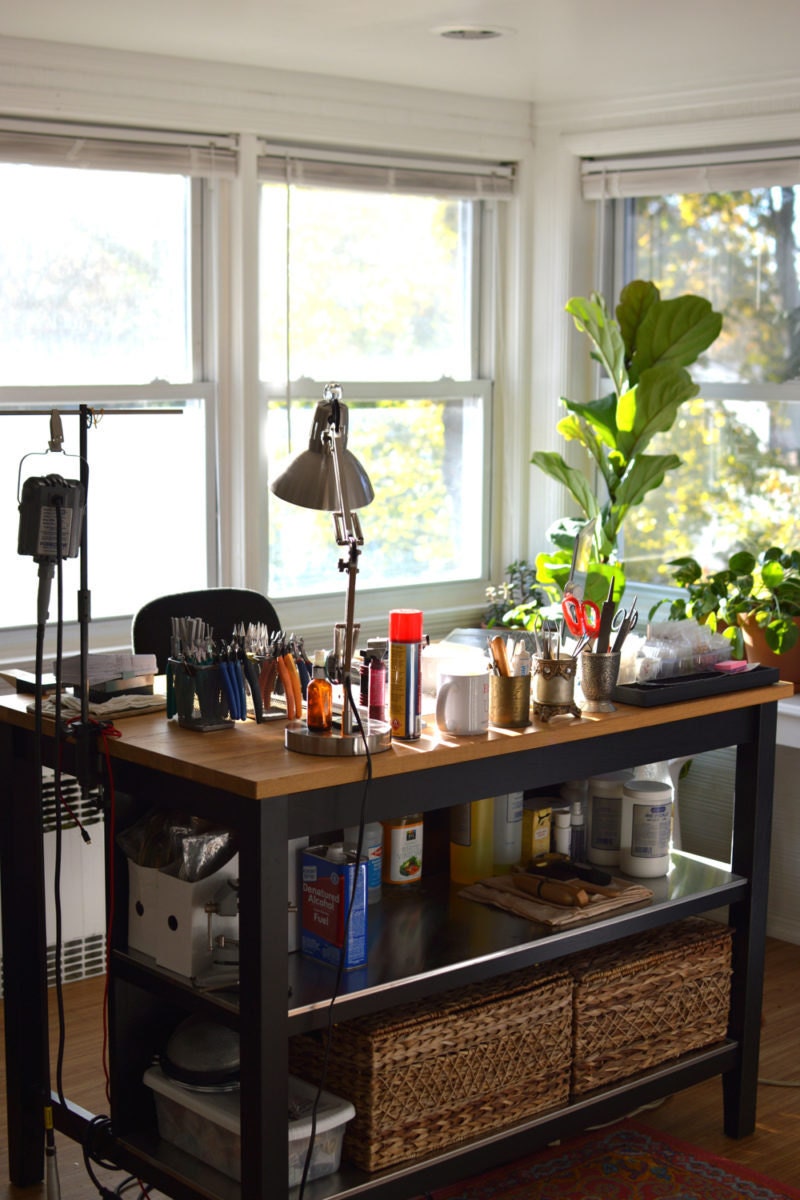 Did it take you a while to develop your aesthetic?
I've always made really
delicate and feminine pieces
. It's something I'm drawn to and like wearing, because you have to get closer to see the details. That's something I've always appreciated. Small imperfections are what make my pieces different. I like people to know that a human hand made each one.
Your tagline is "delicate jewelry for everyday wear." Is it important to you to create jewelry that people can live in, no matter what the occasion?
I say "everyday wear" because I've personally been wearing the same pieces for six years! I'm still wearing the first set of rings that I made as thumb rings, and I have the same hoop earrings as well. I'm really active, so I wear my pieces to the gym, to yoga, and to dance classes. I do live in them! I know they're something you can wear all the time, every day. They're comfortable but still beautiful.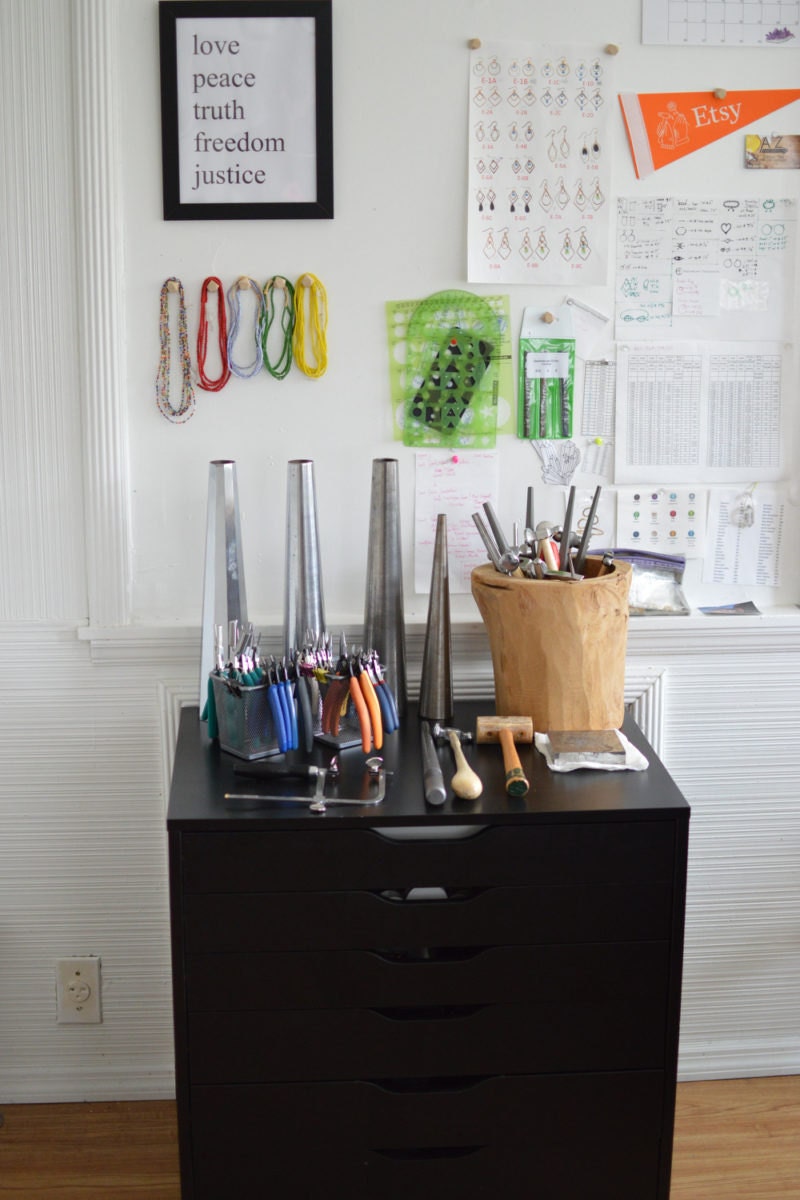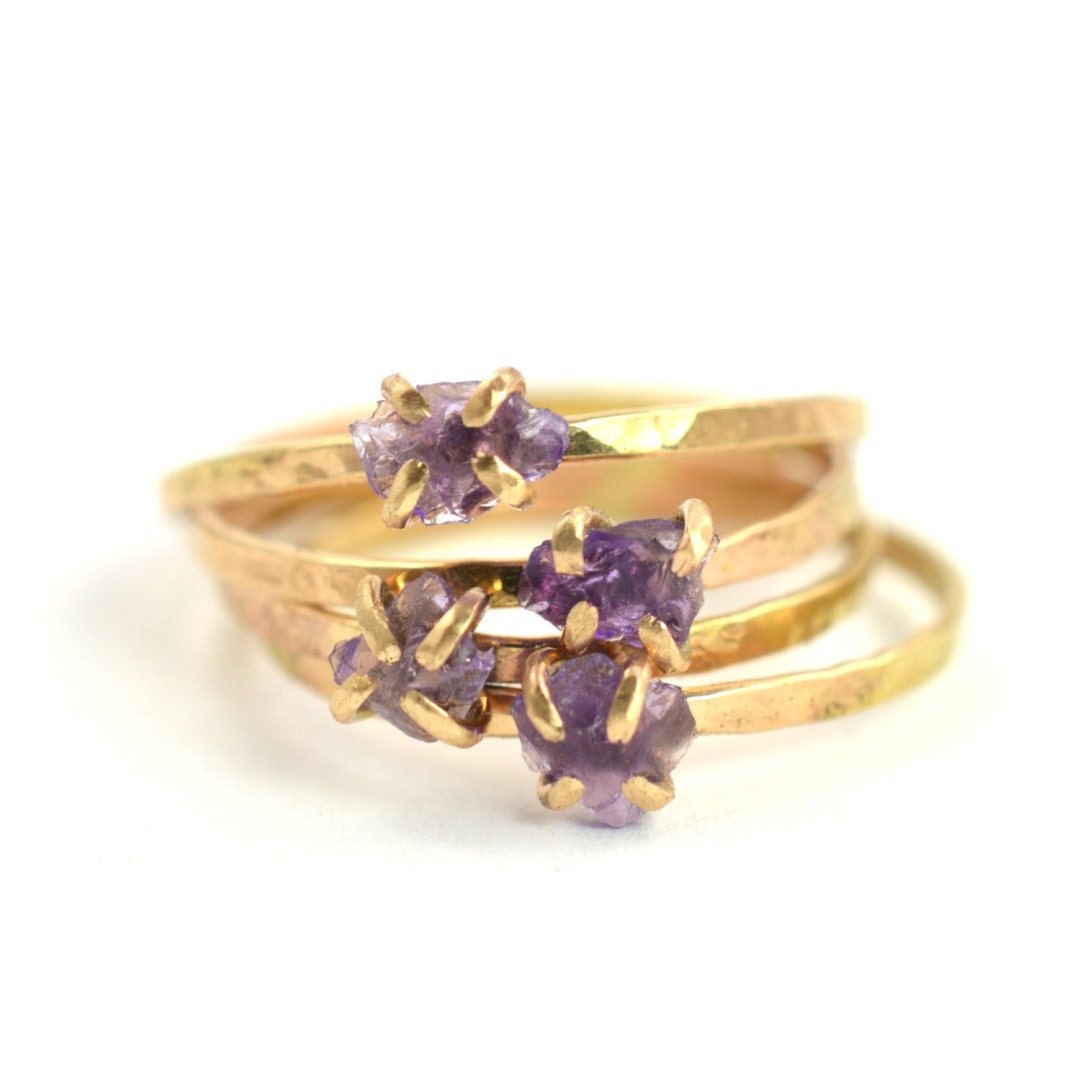 >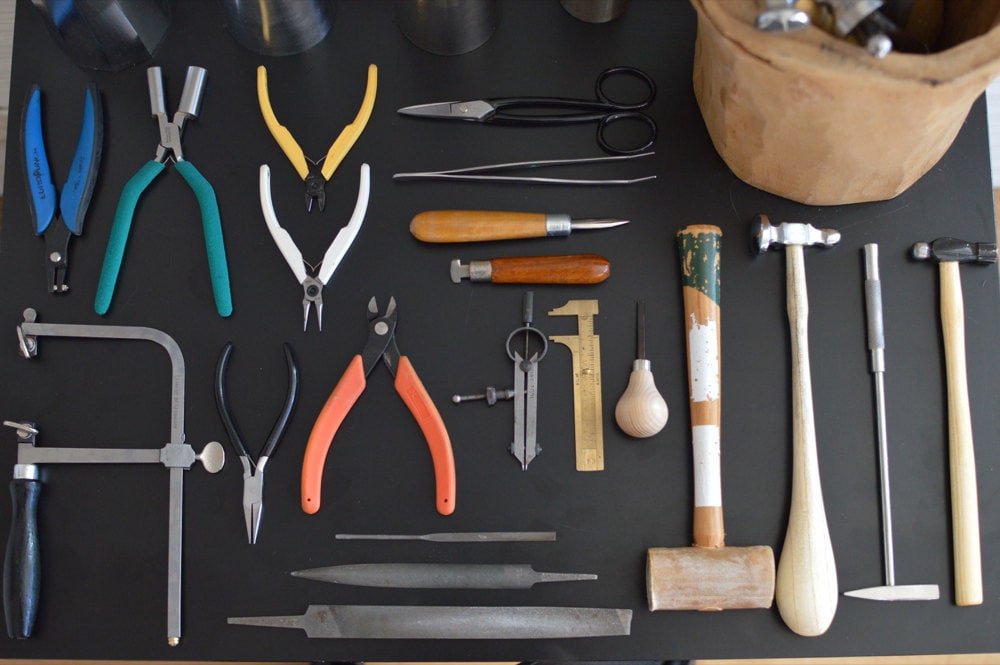 You create everything from necklaces to earrings, but it seems like rings are your true love.
Rings are my favorite pieces to make. I had been stringing and wire wrapping for so long, but when I got a torch in my hand and started soldering and metalsmithing, I felt like I had found exactly what I wanted to do. To be able to bend metal and then adorn that metal with gemstones was everything for me.
Do any of your designs have a special personal meaning for you?
The
symbol rings
, because I like the idea that symbols are the universal language. If you see a heart ring, regardless of what language you speak, you know it's the symbol of love.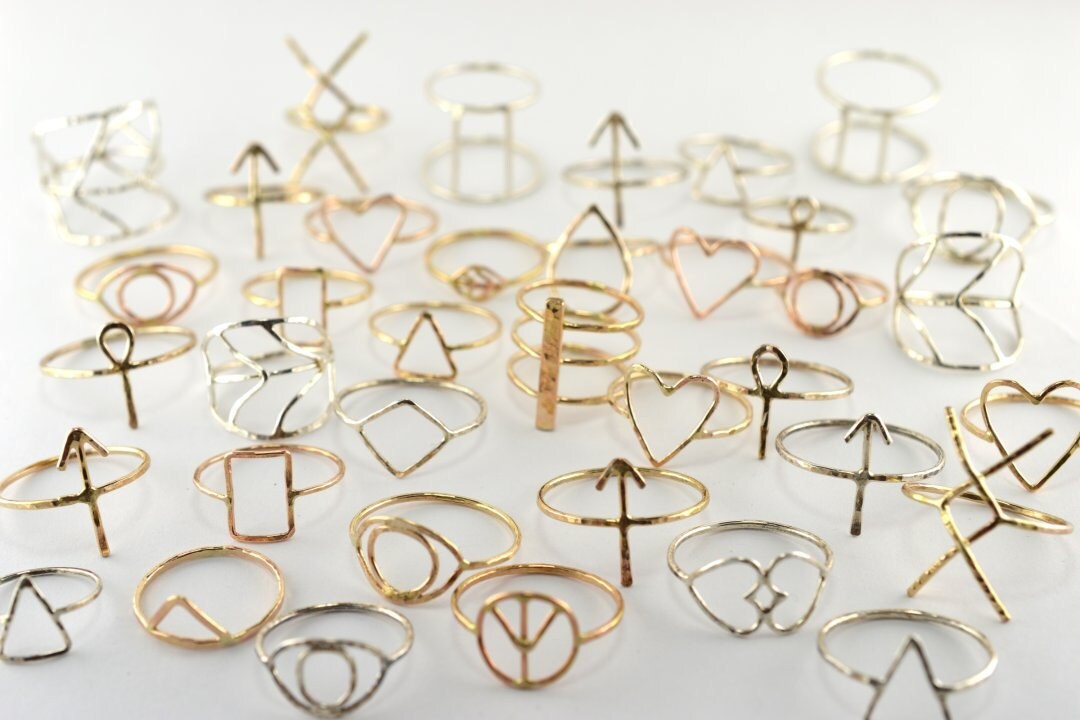 >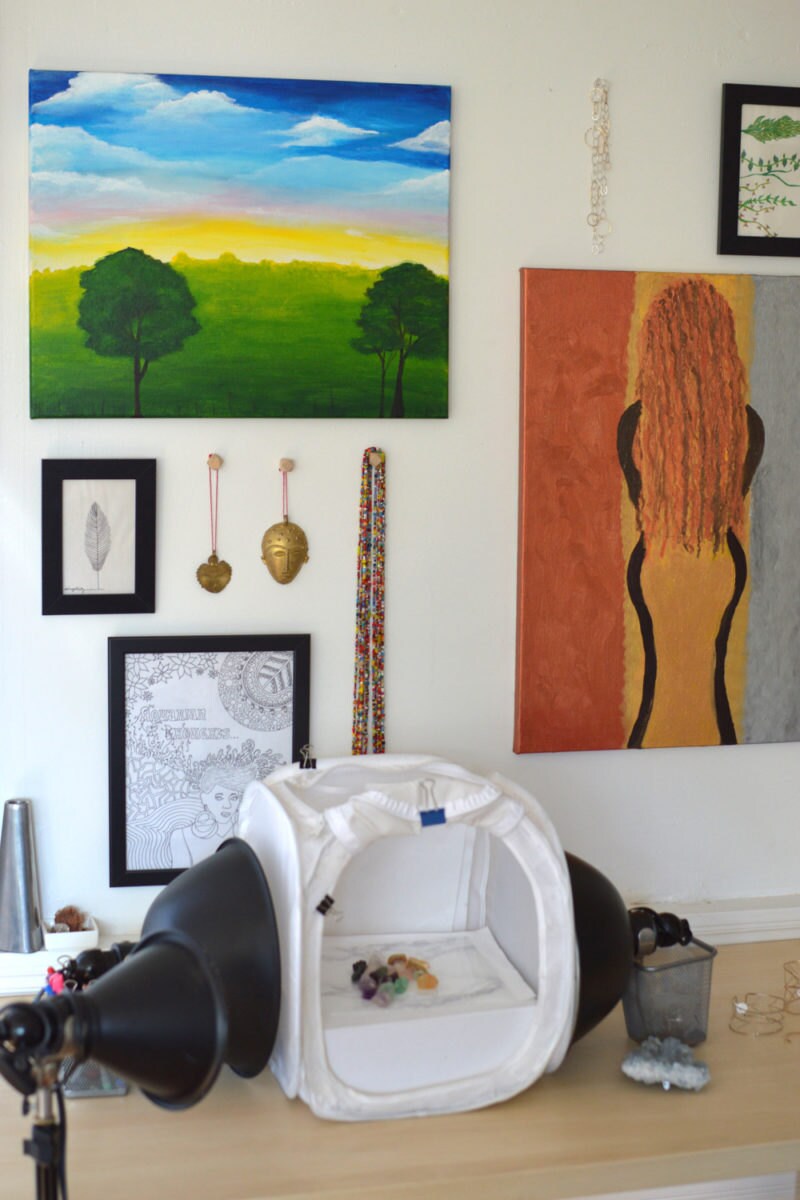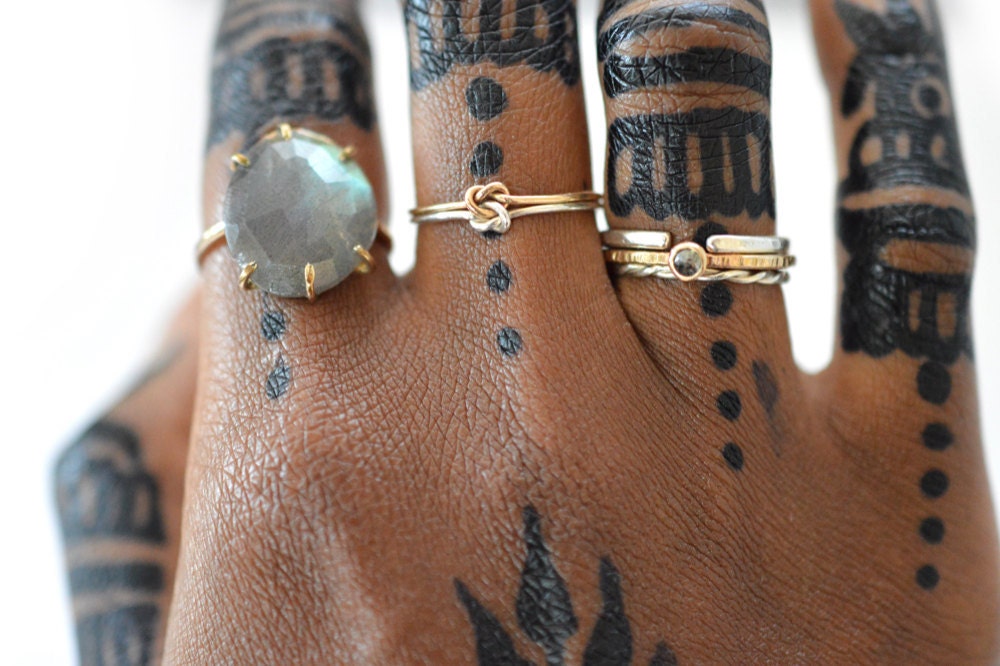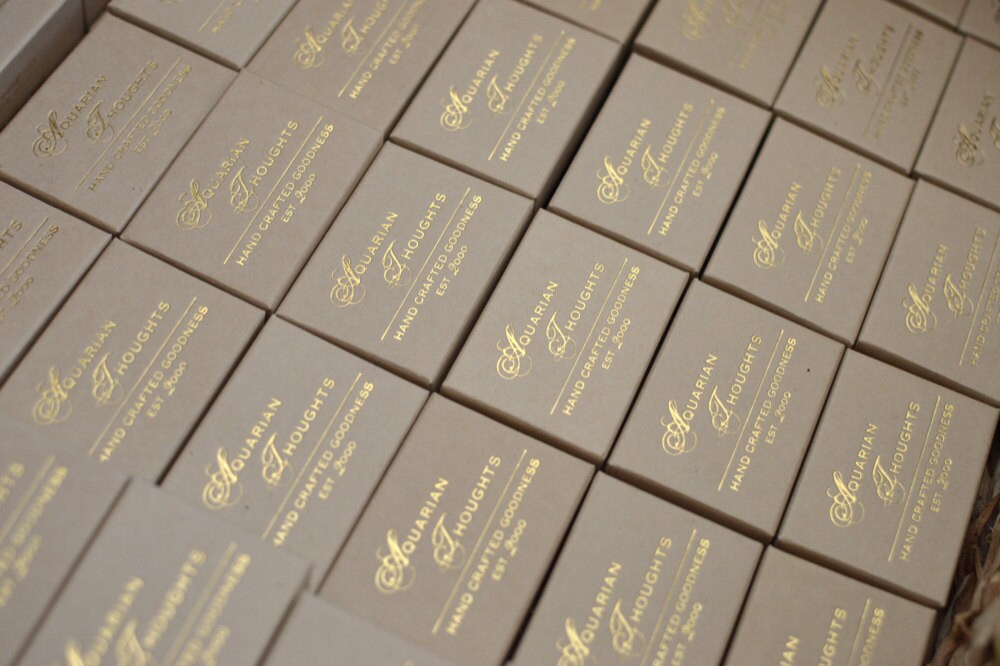 Are rings the most popular items in your shop?
Yes, and my customers tend to buy a few at a time to make their own looks. Some people even buy the
stacking rings
as engagement or wedding rings. I feel so honored to be a part of somebody's special day, and to create something for such a significant part of it.
Wow! Were you surprised people wanted to propose or tie the knot using your rings?
When a guy sends me a message and says, "My girlfriend loves your rings and I want to get her one as an engagement ring," I'm always surprised. Women sometimes have such expensive and fine wedding jewelry. But it makes sense, because my own wedding ring, I don't even wear! It's big and set with citrine, which is a success stone. And yet I'm always wearing stacks and stacks of my own tiny rings because I can be so much more active in them.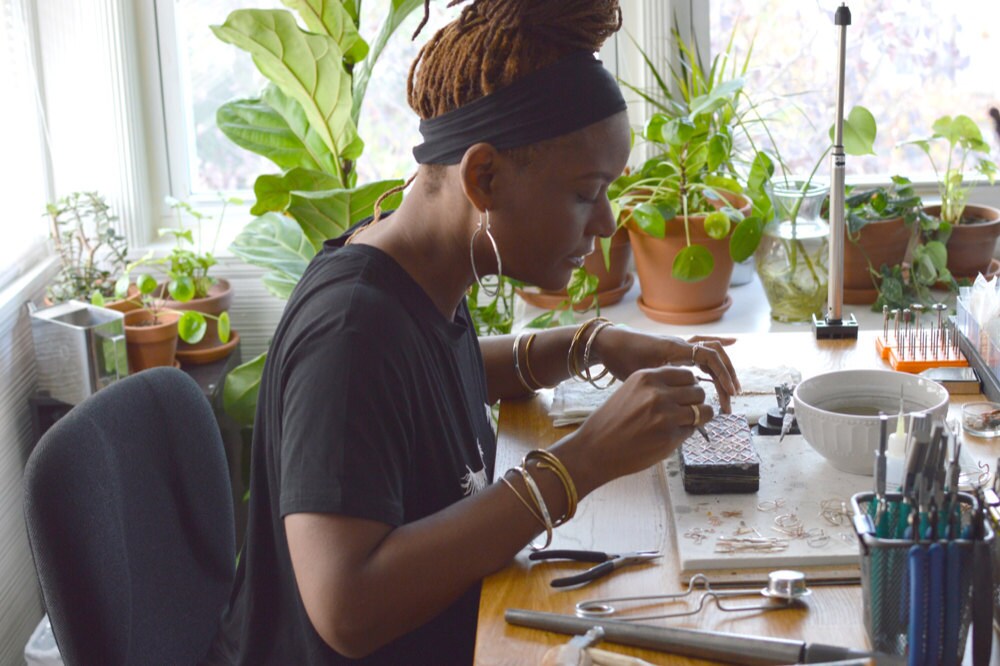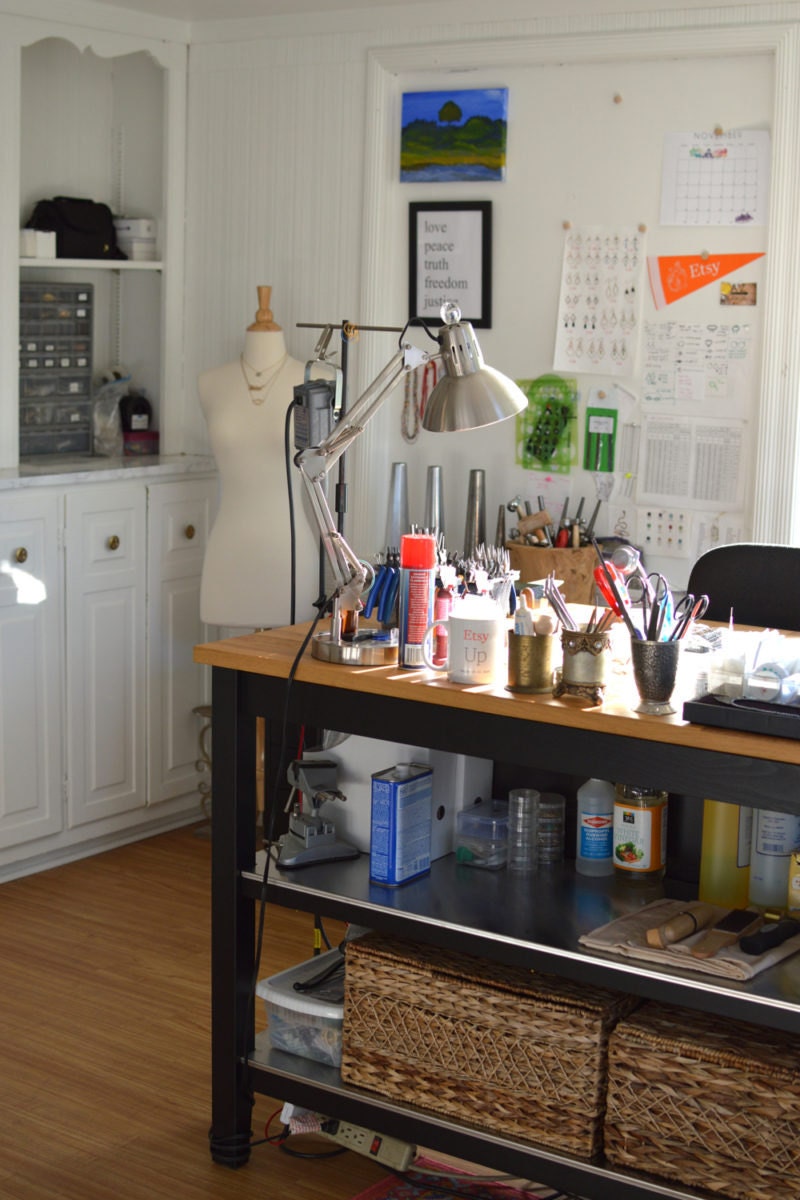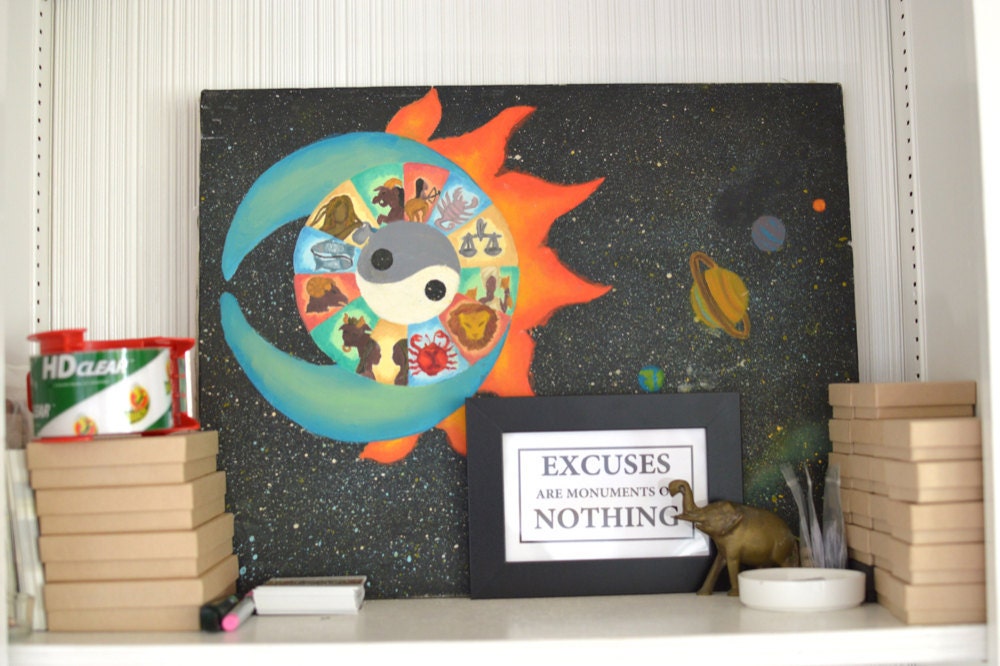 What's your best tip for stacking rings in new, interesting ways?
I would say mixing, and the more the merrier. If you mix the metals and
styles,
and each one is something you're really attracted to, then it's meaningful. It tells its own story. Customers will ask me, "Do you think these go together, or is it too much?" And I'm like, "No, never too much!" There's no wrong way to do it.
What's next on the horizon for your shop?
I'm in the process of teaching myself some different stone-setting techniques. I just bought a whole bunch of new tools and I'm so excited. People can expect some new ring styles from me in the coming year.
Follow Aquarian Thoughts on Instagram and Facebook.
Photographs courtesy of Aquarian Thoughts.