This family business takes pride in creating heirloom-quality wedding and engagement rings.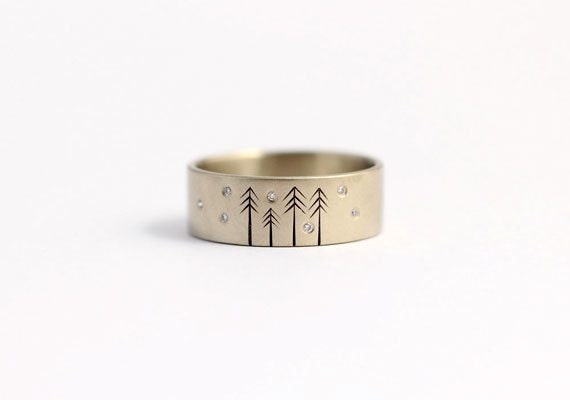 Hello! I'm Laurel Hilton. My husband Ash and I run
Ash Hilton Jewelry
from our home in New Zealand. We are a true family business – Ash's sister, Siggy, works alongside him in the workshop, our dear friend, Pip, works with me in the office, and Ash's dad, Jim, keeps us supplied with ethical beach gold that he gets from his sluicing buddies on the coast. Our team is rounded out by our 6-year-old son Henry, who's in charge of stealing Ash's pliers, and our 3-year-old son Truman, who makes sure there are plenty of tiny diamonds dropped between the floorboards.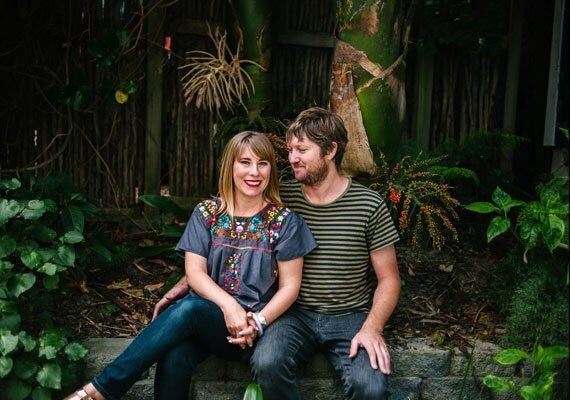 I've lived and worked with Ash for the last ten years. He's always insisted that he's not an artist, which is B.S. because he totally is! From the stories I've heard, he was the kind of kid that made his own gliders out of balsa wood; as an adult, he sews his own jeans and makes the world's best paper maché stormtrooper helmets.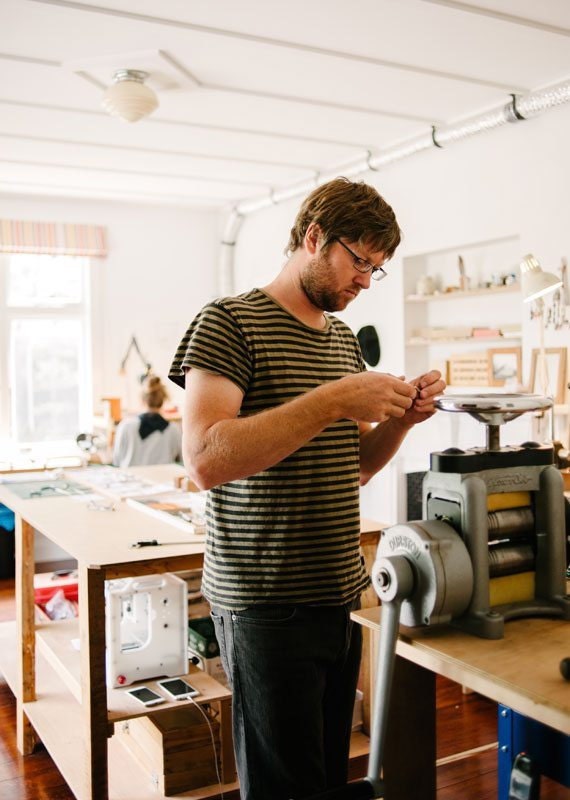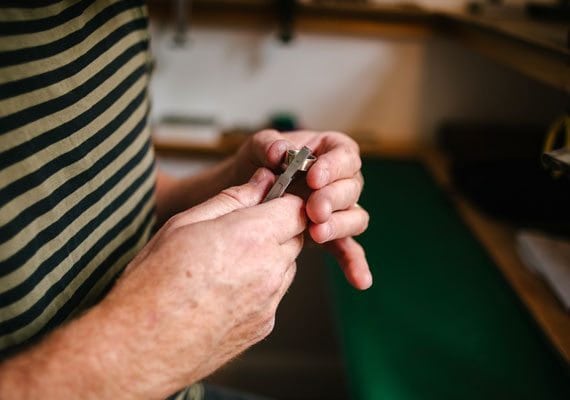 Ash got into making jewelry back in 2003, after his mum suggested that he take a jewelry course. It was a natural fit, of course, as he's a born maker. His idea to engrave tiny native trees onto the surface of his pieces struck a real chord with people. It also sparked this business of ours, which has allowed our family to do things I never dreamed were possible.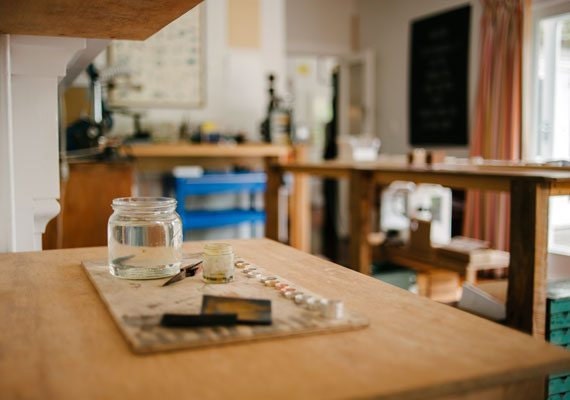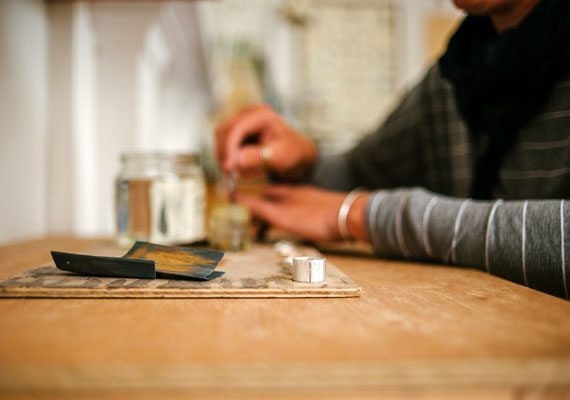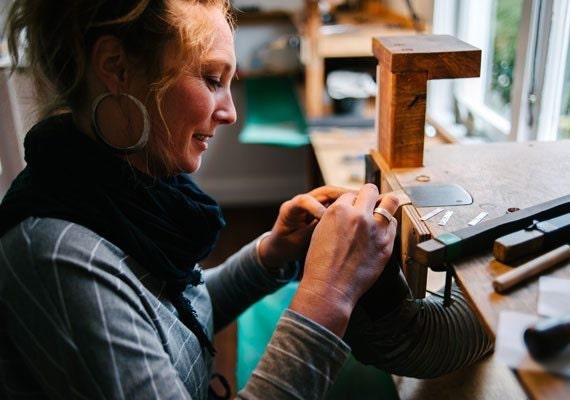 We knew from the very beginning that we wanted this business to be sustainable, both in an environmental sense, and for us a family. We learned pretty quickly that we'd have to be really open with our customers about the fact that we split our time equally between work and the kids. We might not be as expedient as ordering from a giant online retailer, but we touch each piece, we talk about your ring over dinner, and we totally remember you when you come back to get another tree engraved to represent your newest baby.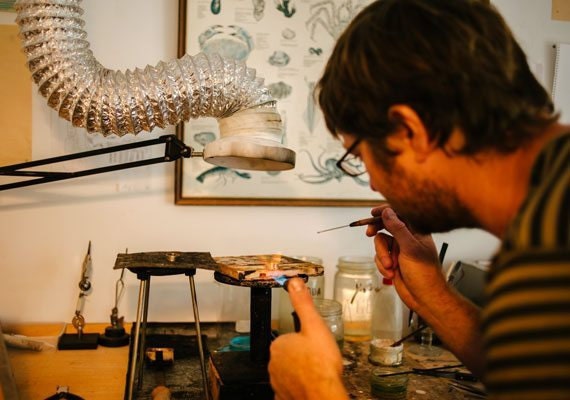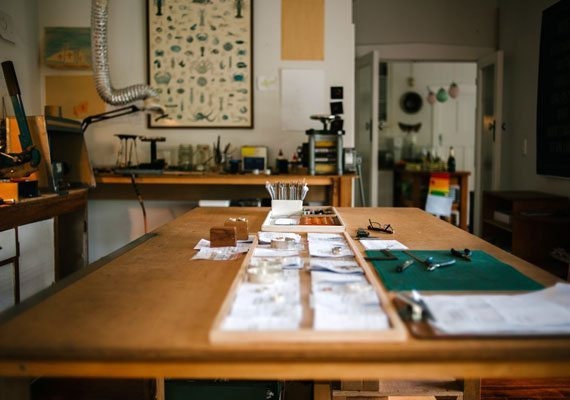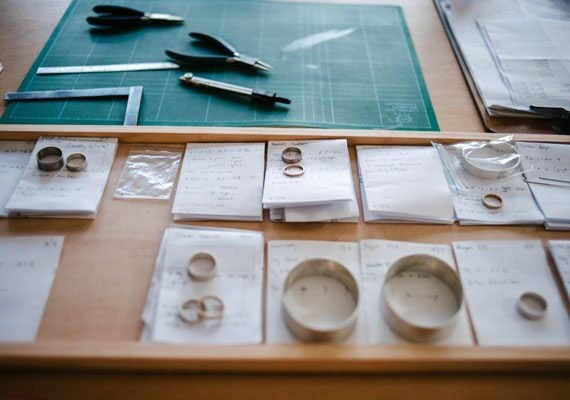 We owe so much of what we love about our life to the Etsy community. The people that shop here understand that weddings are wonderful, but are also big parties that get swept away in drifts of confetti and glitter. There are few durable items left after the big sweep, and we love that our rings are one of them: they become heirlooms that help tell the couple's story to future generations.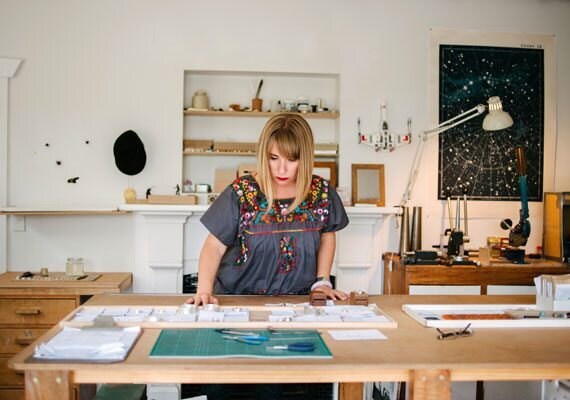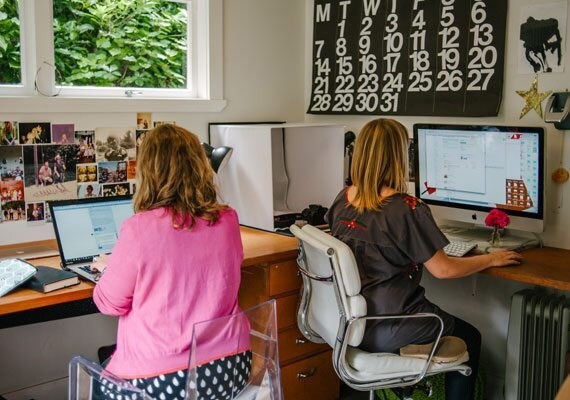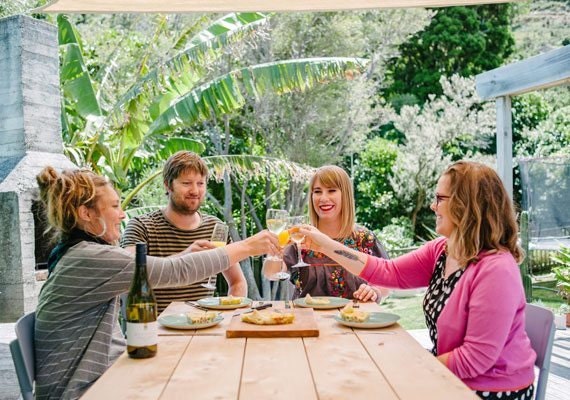 Ash and I are always planning and scheming about what's next for us as a family and business, and to be honest, those plans and schemes always keep us excited, but often have very little to do with what actually happens. We had an epiphany a few years back: we don't need to grow bigger and bigger as a business; we're pretty happy where we are. So now, the focus is about getting better at what we do so that we have more time to do the things we love.
Follow Ash Hilton on Pinterest, Facebook, Instagram, Twitter and Flickr.
Workshop and family photos by Rachael Brown Photography; jewelry photography by Laurel Hilton.