by Aleksa Brown
Gender equality and an appreciation for children's imaginations inspire this Swedish designer.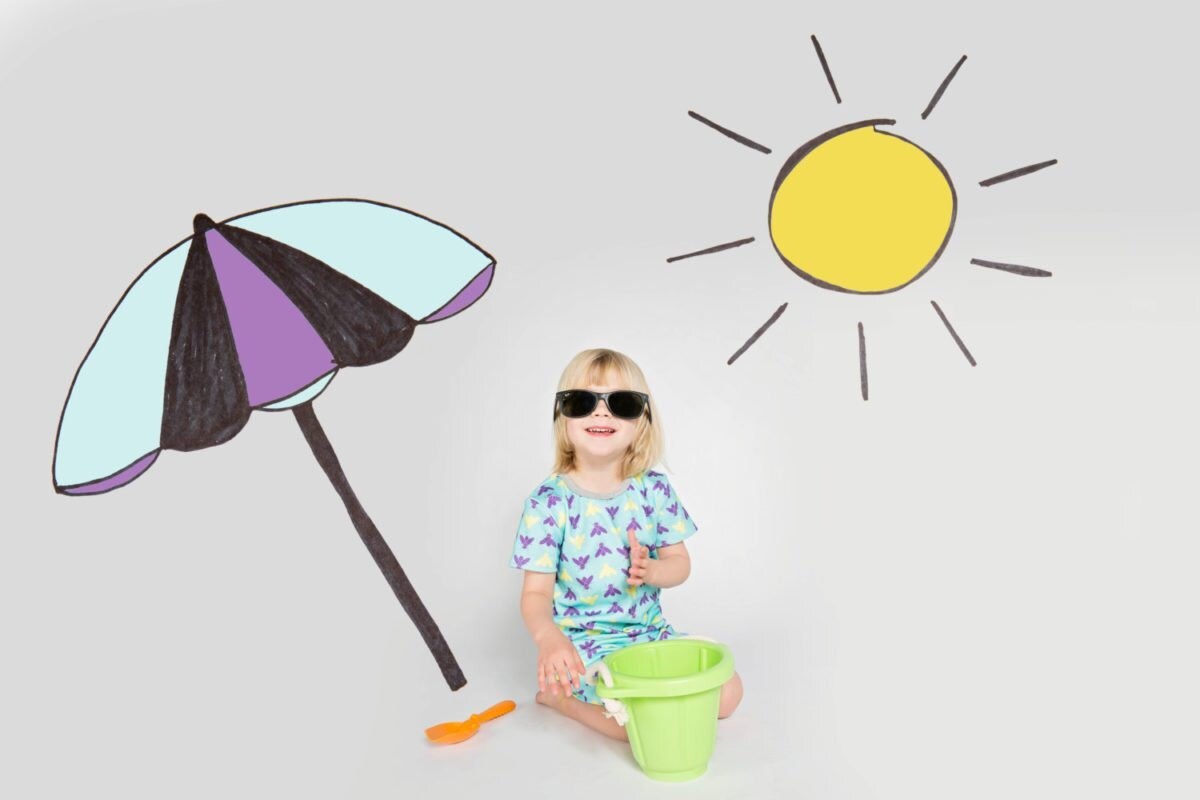 For most expectant mothers, the instinct to nest brings out bouts of cleaning, organizing, and nursery decor shopping; however, for Swedish designer and mother-of-two Jenny McGillicuddy, it also unearthed a powerful desire to create – which eventually led to her colorful and imaginative gender-neutral children's clothing line,
ÄVENTYR Kidswear
. "Back when I was pregnant with my first child, I started sewing a lot," Jenny explains. "Around the same time, I started looking at what's out there for babies, and I found that the options for gender-neutral clothing were neutral in color as well." And so, with sewing skills learned from her grandmother and knowledge from a graphic design class on how to make repeat patterns, Jenny set out to change that.
Read on to learn more about this maker's design process, and how her formal education in gender equality has inspired her colorful world of children's clothing.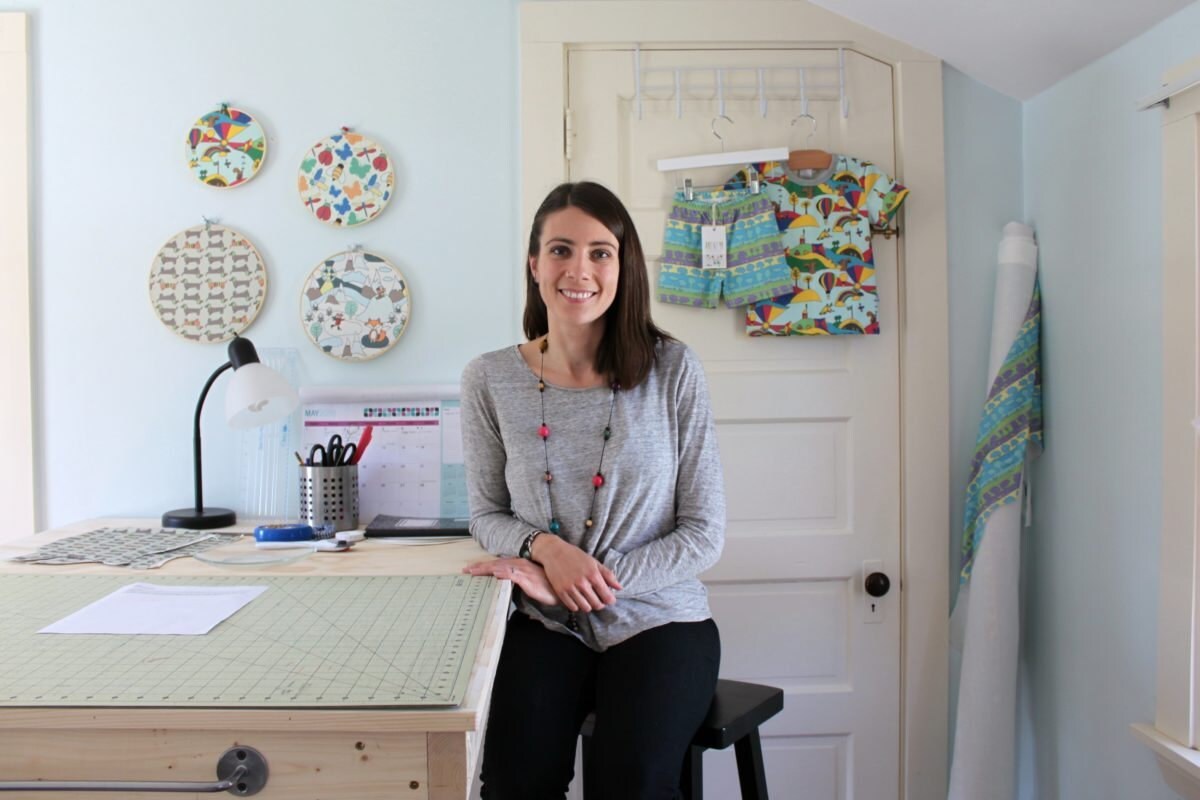 What were you doing before Äventyr Kidswear? Where did you learn to create illustrated patterns and sew?
Before this, I studied to be a teacher in Gothenburg, Sweden; right after my graduation, my husband and I moved to the US. I was pregnant and had my first baby during that transition, which is what started this whole creative process. I took a class in pattern-making – which is where I learned how to make seamless repeats, how to edit my designs on the computer, and how to send everything off to be printed. As for as the sewing, I am (mostly) self-taught. My grandma helped me learn; I always played around with sewing as teen. Then when I was nesting, I was like,
Wow, I really want to sew!
I really learned by doing.
What inspires you?
I am inspired by my own kids, and kids in general. They have a lot of imagination, and I love that; I try to see the world through their eyes and create from that. For example, my son will make drawings that don't always make sense to me as an adult, but it's fun to think that a squirrel can actually fly a kite!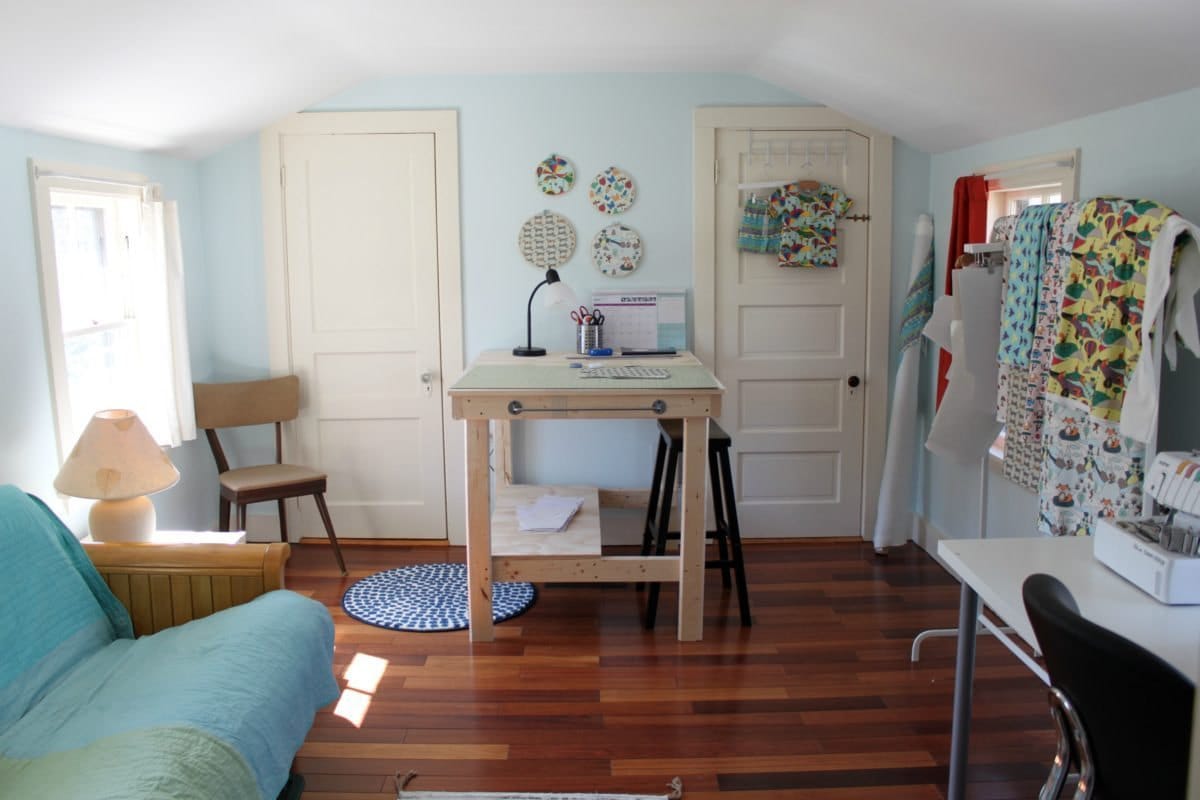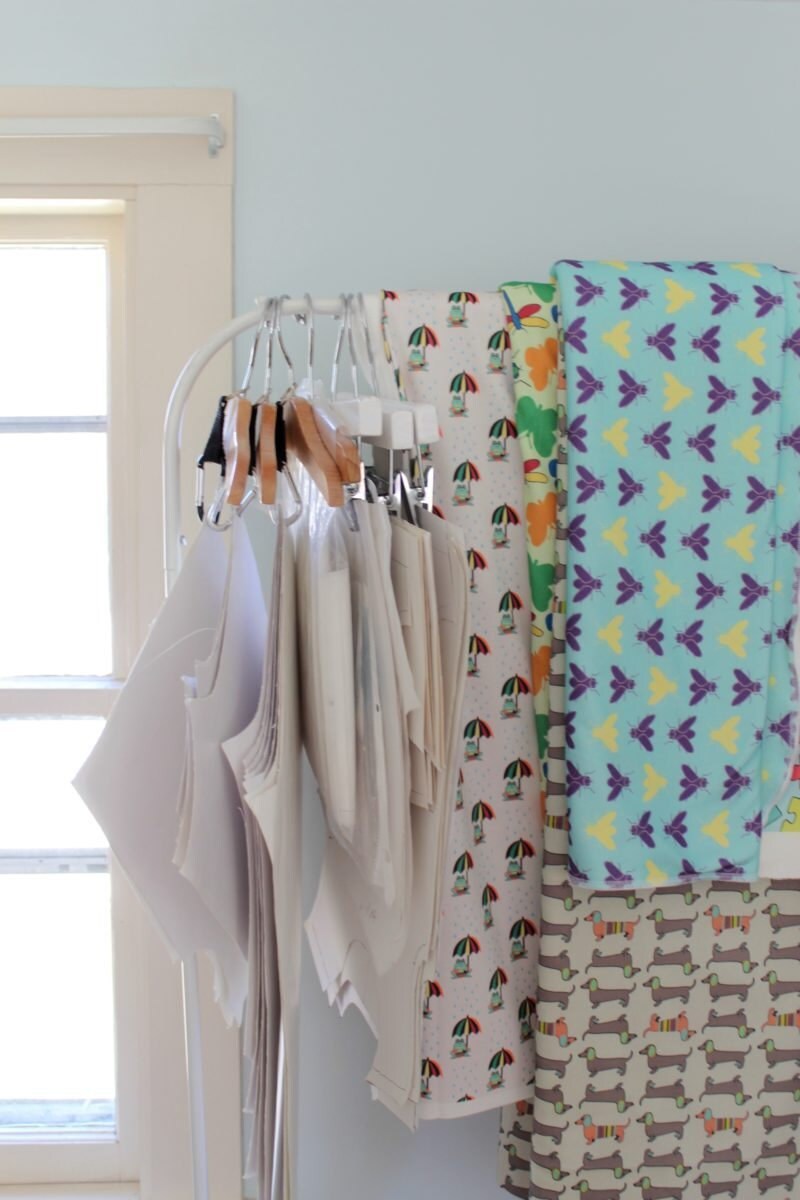 Have you always been creative?
I've always done crafts, but I've never been really good at anything specific. I never thought of myself as someone who could draw or paint – that's something I had to convince myself of later in life.
What is your design process like?
I draw a lot! Eventually, something makes it to the scanner, and then I edit it and color it in using Photoshop and Adobe Illustrator. Once the design has been printed on fabric, I hand-cut it with a rotary cutter and sew all of my designs. I do everything myself.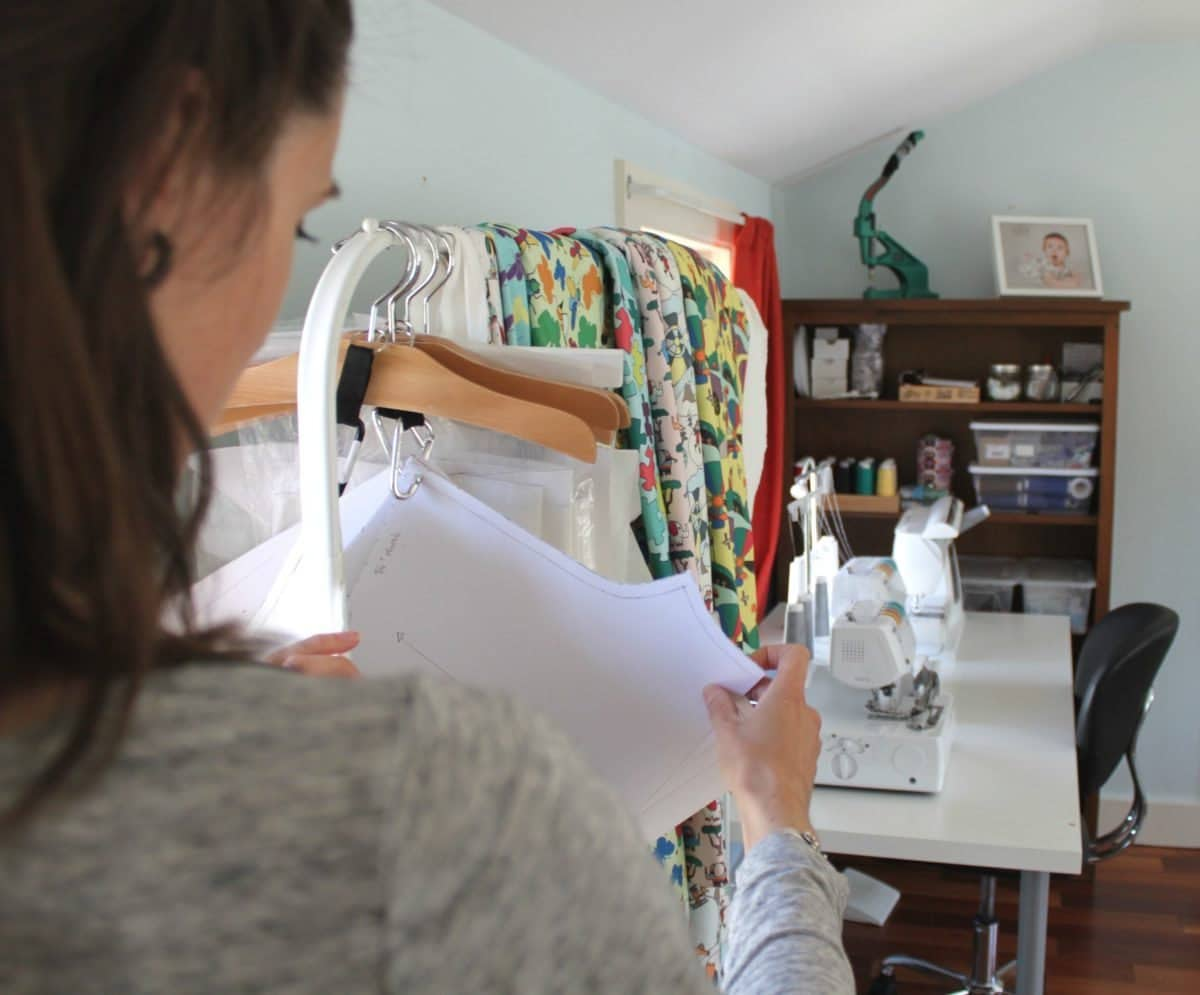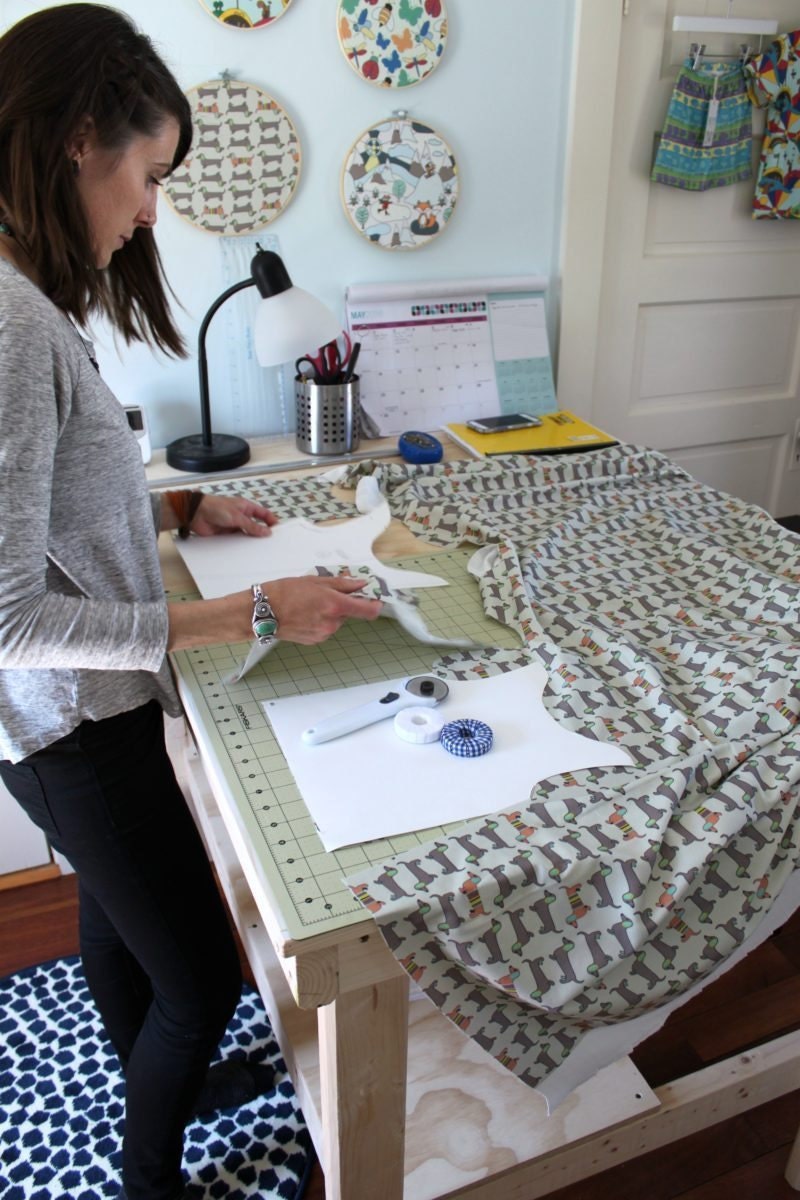 Your items are made with organic cotton and other eco-friendly materials. Why is that a priority for you?
When I was starting out, I played around with all sorts of materials; ultimately, I felt like if I was going to make baby and kids clothes, I wanted to do it in a sustainable way. In addition to using organic cotton, I try not to waste fabric, or to utilize my scraps. I also use recyclable mailers. I want to feel good about the products I'm making.
What about your idea to create gender-neutral designs – where did that come from?
Part of the Swedish education to become a teacher is learning about gender equality, and it's one of the goals of the Swedish school. The more I read about it, the more interested I became. As a mother, I'm a big believer in letting kids be kids, and letting them make up their own minds about things. I would never tell my son not to wear a dress, or not to wear pink, or not to like dolls. It doesn't make sense to me to limit my kids in that way. Let them do their thing, and they'll turn out fine.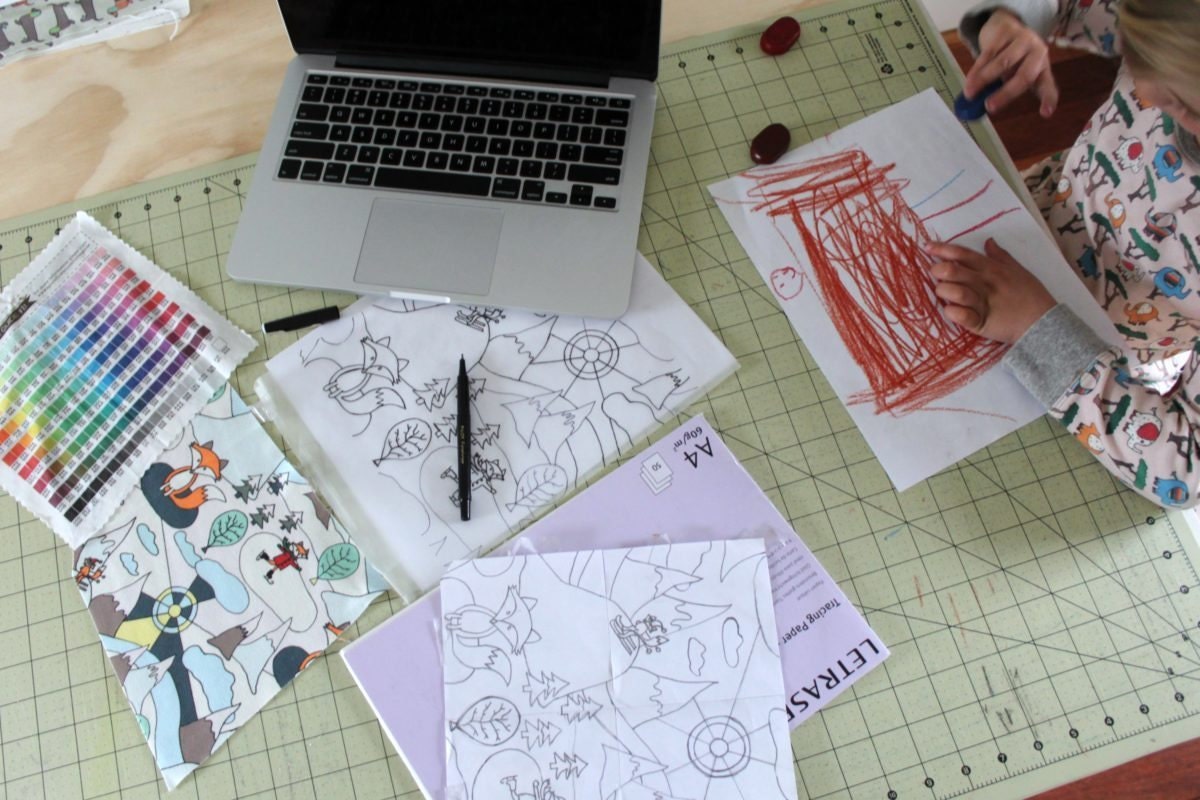 Do any of your designs hold a special meaning for you?
I made the
squirrel pattern
during a time when we were in our backyard a lot. There are a lot of squirrels here, and my two year old was really fascinated by them: you can never get close to them because they'll run away, but they'll grab the snack you lost – that kind of thing. The
bug patterns
are definitely inspired by my kid who doesn't like bugs – he's interested in them, but he doesn't want them close. He was really scared of flies for a long time, so I made the
fly pattern
thinking that it would take some of the pressure off and make them less scary.
What does the name of your brand mean?
Äventyr
means adventure in Swedish. I named it that because I truly feel like every day can be an adventure for a small child. It's not so much about where you're going or what you're doing – it's more about being there, in that moment. Just going out to the backyard can be the biggest adventure.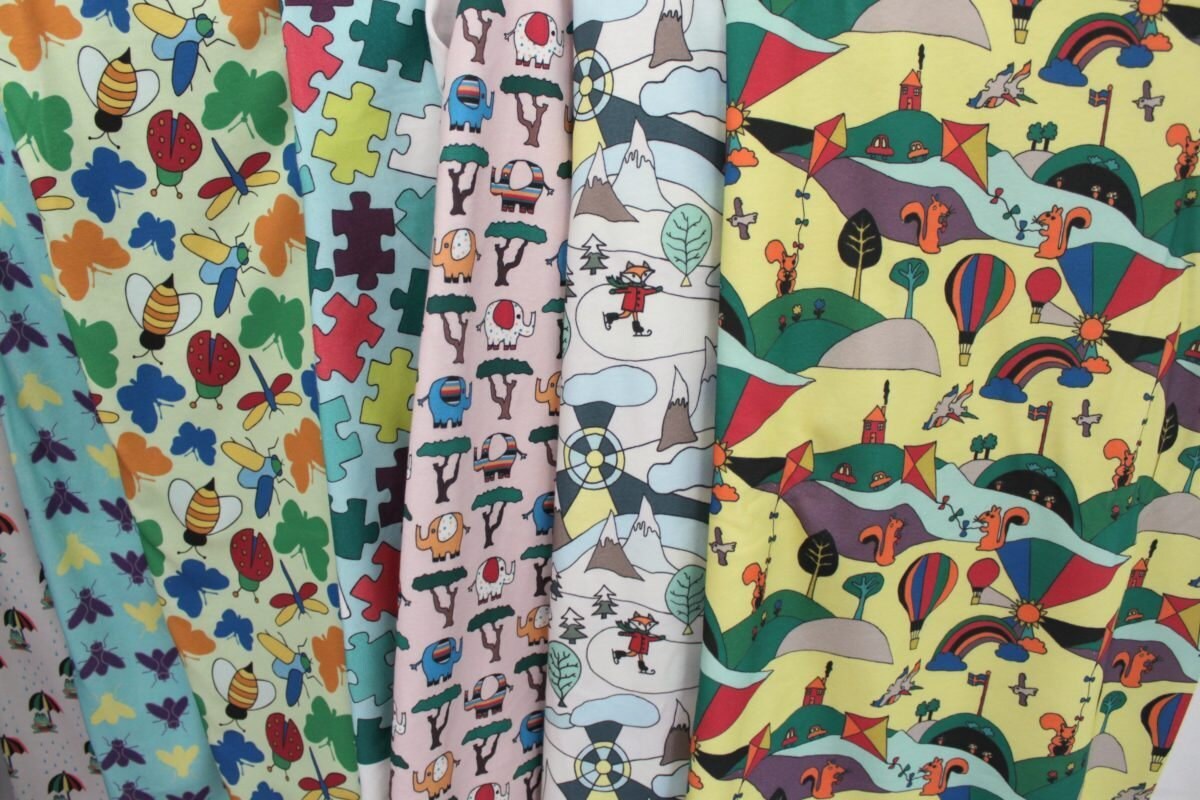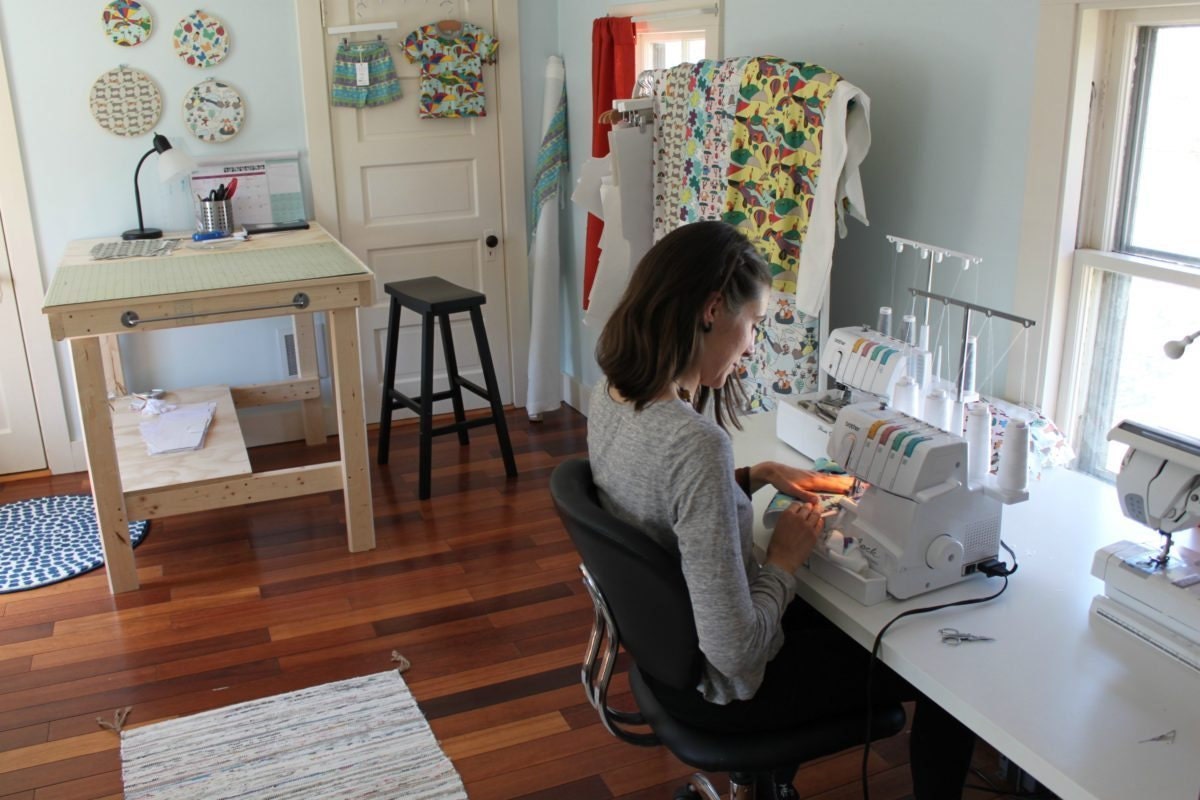 Do you have any memorable stories or interactions with customers that have been particularly meaningful to you?
Sometimes at craft fairs, people thank me for not labeling my clothing by gender, which is really nice. Most of them thank me for making an alternative to gendered clothes, and it resonates. This is how I feel as a mom: I don't want my two kids (who are different sexes) to not have the same opportunities in life. That just doesn't make sense to me. It's nice on a personal level when other parents feel the same way.
What are some of your goals for the future?
I want to keep slowly growing my business. By the time both of my kids are in school, I would like for this to be my full-time business with either a partner or somebody helping me with sewing. It's nice to have goals, but for now, I really, really love being home with my kids. I want to spend time with them; I miss my oldest when he's at preschool. I love being with them, and it's so great that I can do this on the side, because I also really need a creative outlet. I need to do something that is just for me.