This California native uses traditional papel picado to create delightful (and surprising) items for celebrations of all kinds.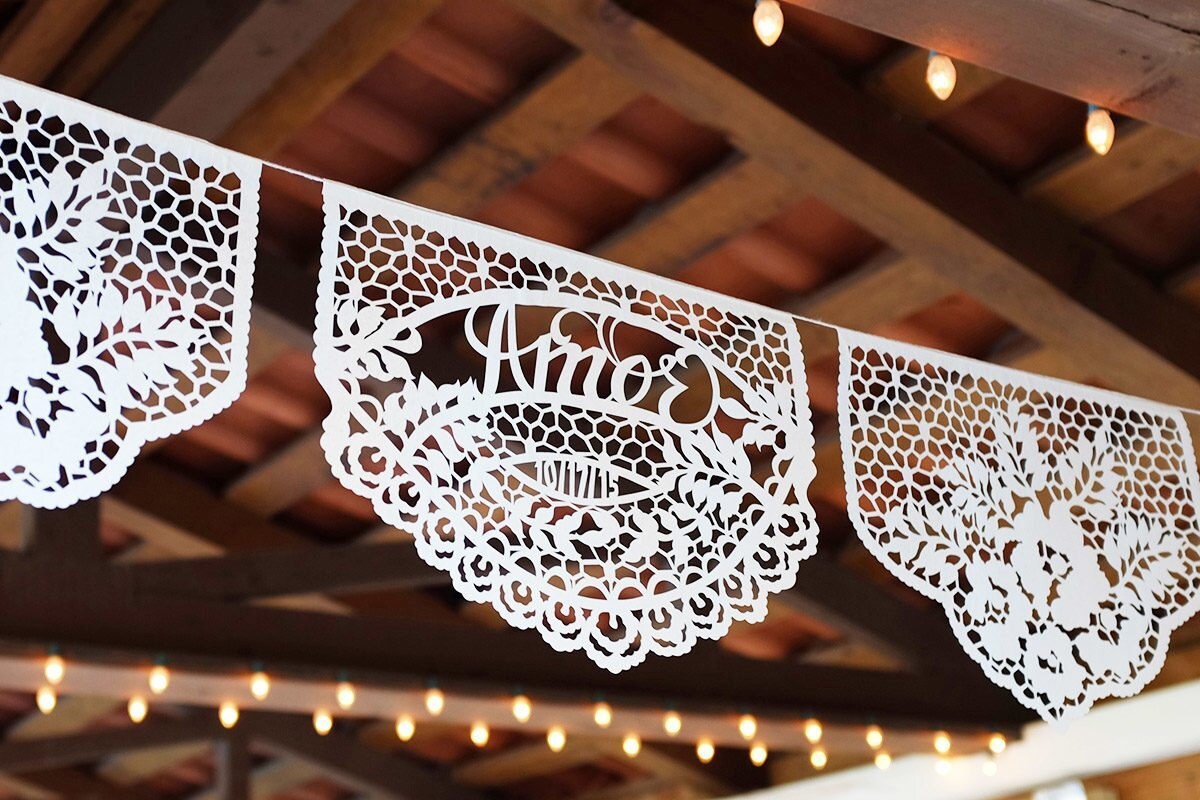 Connections, like those that form the intricate, interlacing patterns in her
papel picado
, are at the heart of everything Yreina Flores does. "One of the things that attracted me to making papel picado, even when I was a kid, was the cultural part," Yreina says. "I don't speak Spanish well, but I wanted a way to express my love for my culture and to be part of it — be part of everything. I think that has always been a driving force in me and my life as an artist, to find connections in that way." With her shop
Ay Mujer
, a family-run business — Yreina's brother works on hand-cutting, stringing and packaging, and her daughter joins her in the studio every summer — the self-taught artist manages to convey all the emotion inherent in a cherished union, a long-awaited birth, or the remembrance of a beloved family member, using little more than tissue paper and glue. "I find it really rewarding to be able to be part of the ceremony of life — that I can make something that brings happiness to other people and makes their life ceremony that much more beautiful," Yreina says. "And I also like being able to do things in my own community — I just made some papel picado for a local senior center for the Cinco de Mayo. It's become a way to live through this art form, even though making it is a really solitary process. At the end it's like, 'Bam! People really like it.'"
Read on to learn more about Yreina's path as an artist and her love for this traditional cut-paper craft.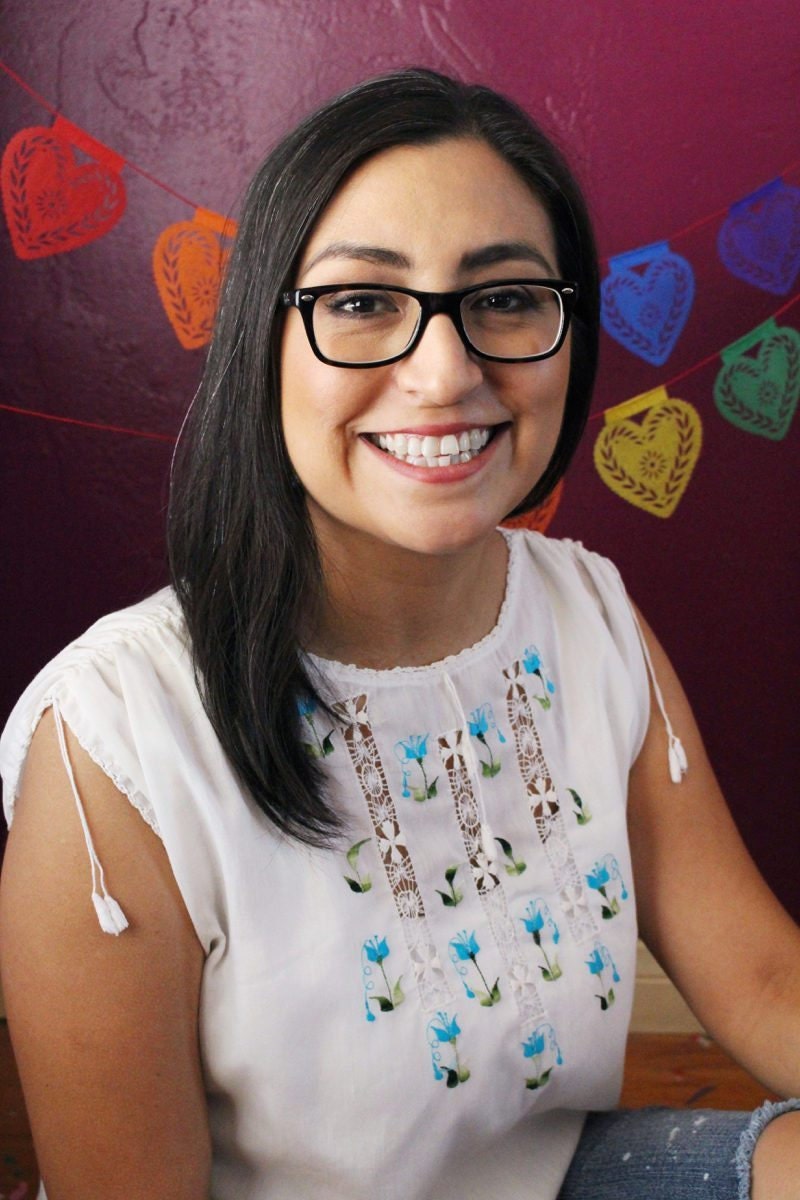 What sparked your interest in papel picado, and how did you get started working with it?
I grew up with papel picado all around me, and I started making it when I was a kid, just with scissor cuts. That's part of what it means to me now, personally: community and happiness and freedom, and that feeling of being a little kid again. Plus, I love the colors. I taught myself how to make papel picado, and I read books to learn about the history of it. Later on, when I started to explore
making altars
 for Dia de los Muertos and other ceremonies, I learned that all the different things on the altars have their own significance, and that papel picado represents air — the breath of life. I love that, because that's how I felt when I was a kid: free and alive. Papel picado has always been a way for me to express myself, and it makes me really happy.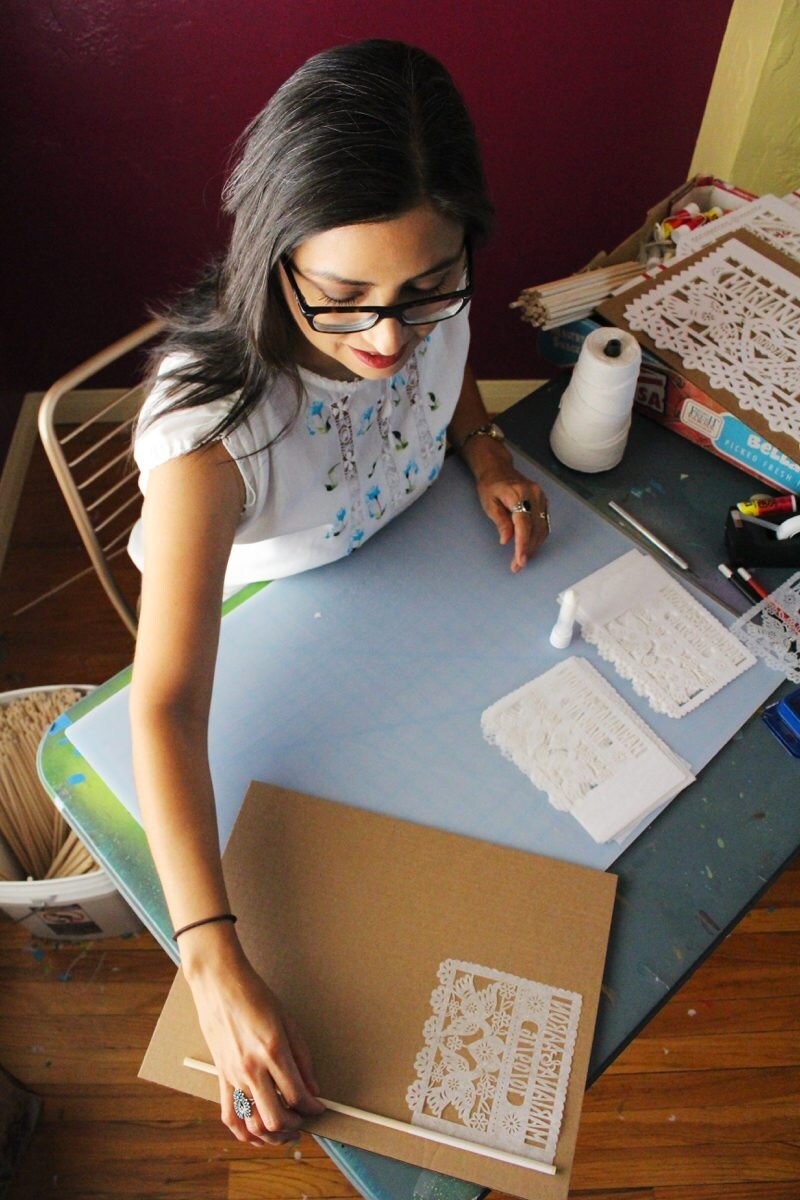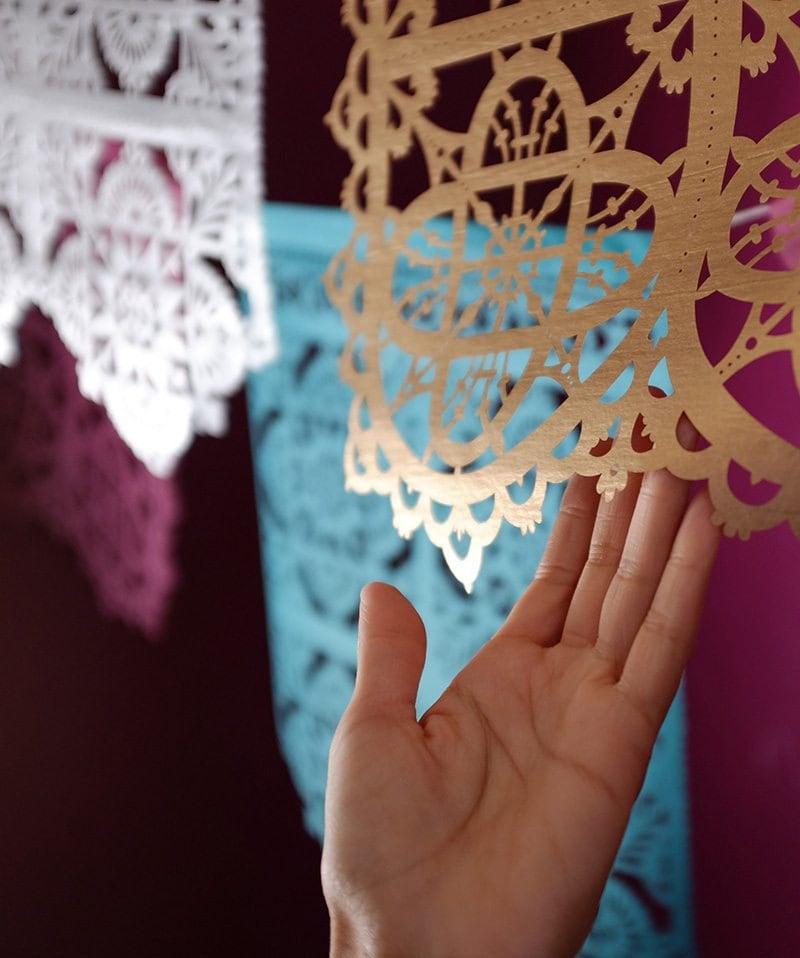 Have you dabbled in other art forms along with papel picado? What's your creative background?
In high school I studied photography, journalism, and graphic design, and in college I got my degree in photography; I've also worked for a sign company and in photo labs. Working with papel picado, and especially selling it online, has been a really cool way to incorporate everything that I like doing. I love the graphic line work and the letter forms that I learned working for the sign company, and I love taking and staging images of beautiful things. And then just the feeling of preparing a pretty package and sending it off to somebody with love — that's what I liked to do most when I was a kid, make somebody happy with a gift.
When did Etsy enter the picture, and what effect has selling on Etsy had on your work?
Etsy was the first place I started selling my work, and I've always been really lucky to get a lot of support from the community here. I didn't know a lot about business in the beginning, but the good thing about Etsy is that you learn organically what works and what doesn't, and you learn it right away. Very early on, I decided that instead of cutting generic stuff, I wanted to do things that I thought I would like to buy. So for example, I made "Viva Obama" banners during his first election; that was very cool, because they got featured in a few places and I was able to donate some of the money to the campaign. I even got emails from staffers saying, "Hey, we just hung these up in Baltimore and DC." Then I started to think about making your home — or your party — like a kind of altar; so, instead of doing papel picado for the altar, thinking of wherever you are as being your altar. I started to do
Baby Mama banners
, because I'm a single mom and when I had my kid at 20, it was a big deal; I wanted to do something for all the other mamas who aren't married, but are having babies and baby showers. That took off, and it seems like every time I do something that really speaks to me, it has ripples — much more than just trying to do something generic that you think somebody else would like.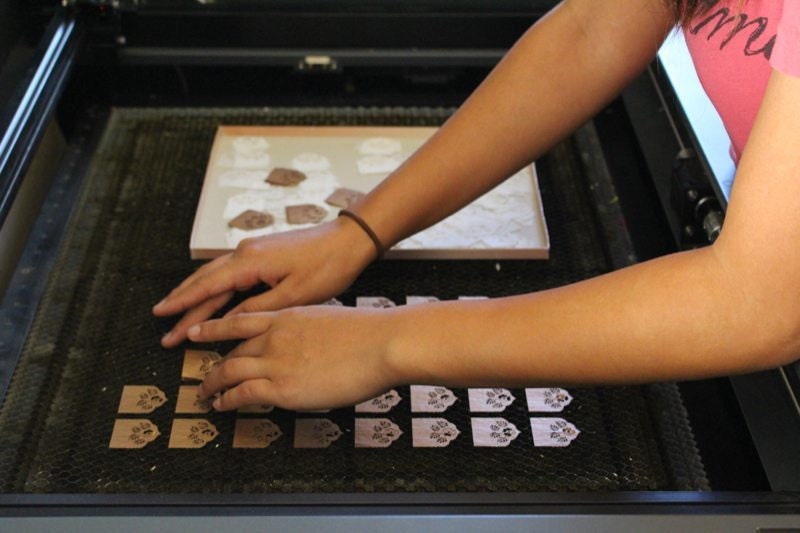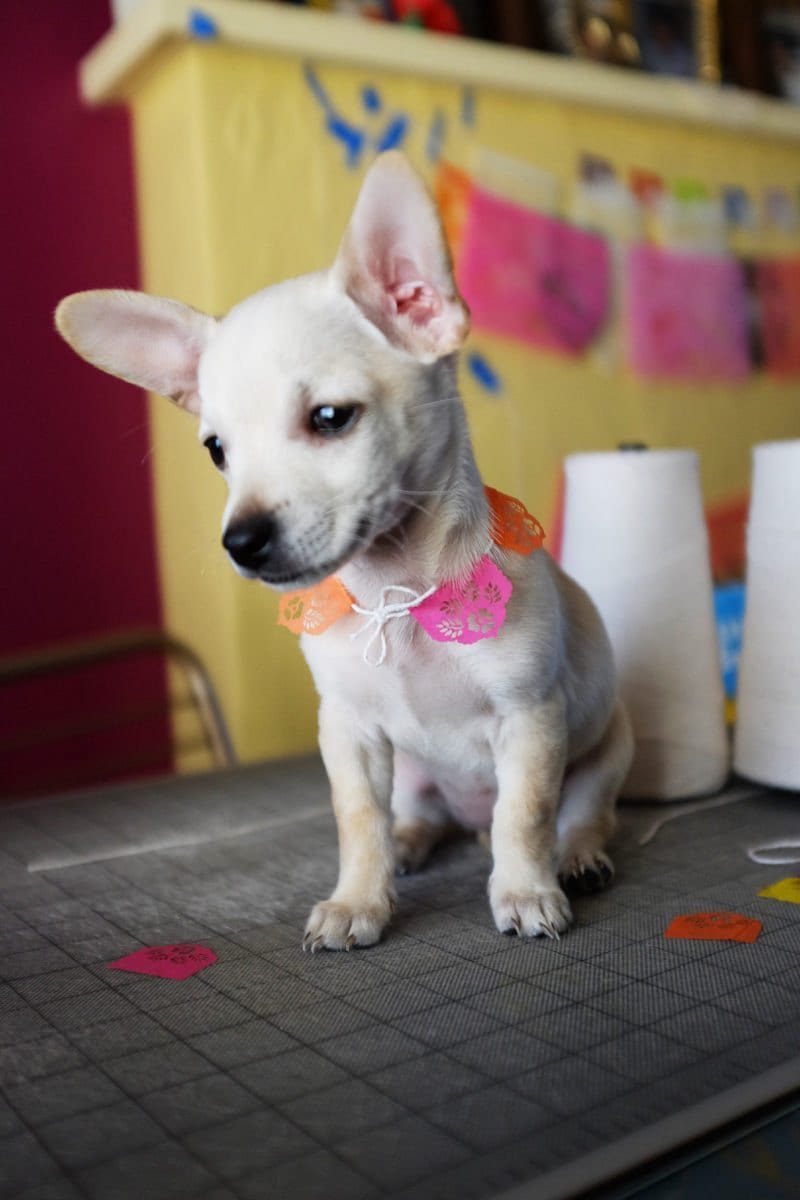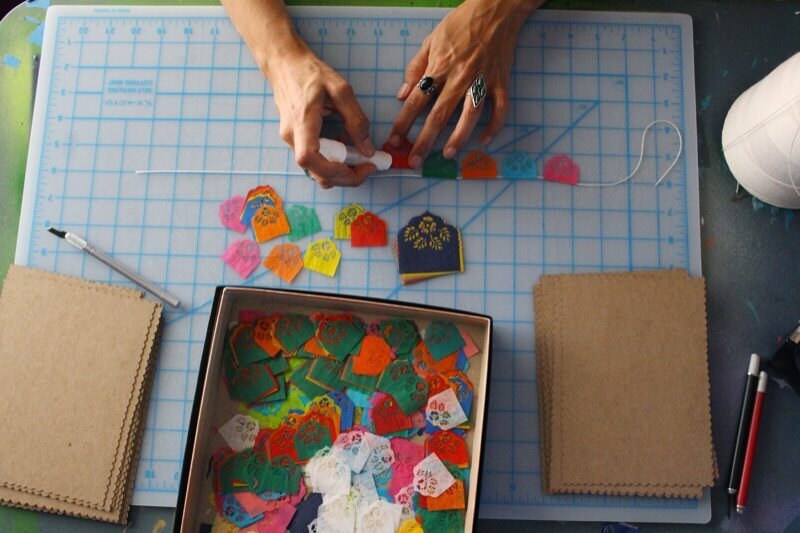 What are some other designs in your shop that have a special, personal meaning for you?
We have the
De Colores banners
, which are lyrics to a folk song; those, I didn't create originally to sell, I made them for a Day of the Dead altar for my grandparents. My grandpa taught himself how to play guitar and sang in church, and he used to play that song. I've also got
pink ribbon papel picado
, little mini banners that I made for my grandma who had breast cancer. The mariposas, the
butterfly banners
, signify migration, because I'm all about pro-immigrant rights. I don't know; everything has meaning for me. That's the way it should be though, right?
Where else do you find inspiration for your ideas? Do you set aside time to dream them up or do they come to you in a different way?
The shop usually keeps me so busy that I don't have time to sit down and say, "Okay, here is my creative block; I'm going to just draw and see what comes out of it." Mostly when I add something to the shop, it's because there is a need for it, and I've had a chance to be creative with the need for it; then I feel like it's important enough to add. For example, I had this heart pattern I made recently, and one day I cut a bunch of them and posted them on my Instagram and said, "What should we do with these?" People made some suggestions, but I decided I was just going to give them away, because I always give something away with every order. So I did that for a couple of weeks, and then the attack in Orlando happened. My daughter was here working and I was like, "Let's make some hearts." We agreed to make rainbow heart banners and donate the money; then a local friend who owns a bar here in Palm Springs had the idea to do a fundraiser with them. That's part of what I mean — using inspiration not to sell something, but to think,
What do I want to put out there?
Another example is our baby shower banners. It's not like I said, "Okay, I don't have anything for this type of party, so let me make something." A friend of mine contacted me about a girlfriend in her early 40s who was having a baby after trying for a long time. So I made her one with the sun, the moon and the stars, saying "Welcome to the world, baby," and, "We love you baby, good health and happiness for you." Instead of just:
Baby Shower!
This is a very special baby; they've been waiting for this baby. And they loved the banner, so I put that in the shop, too.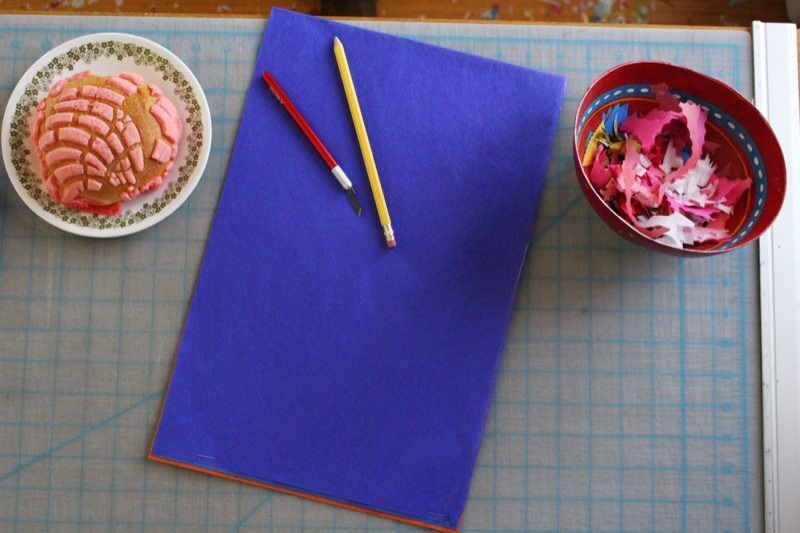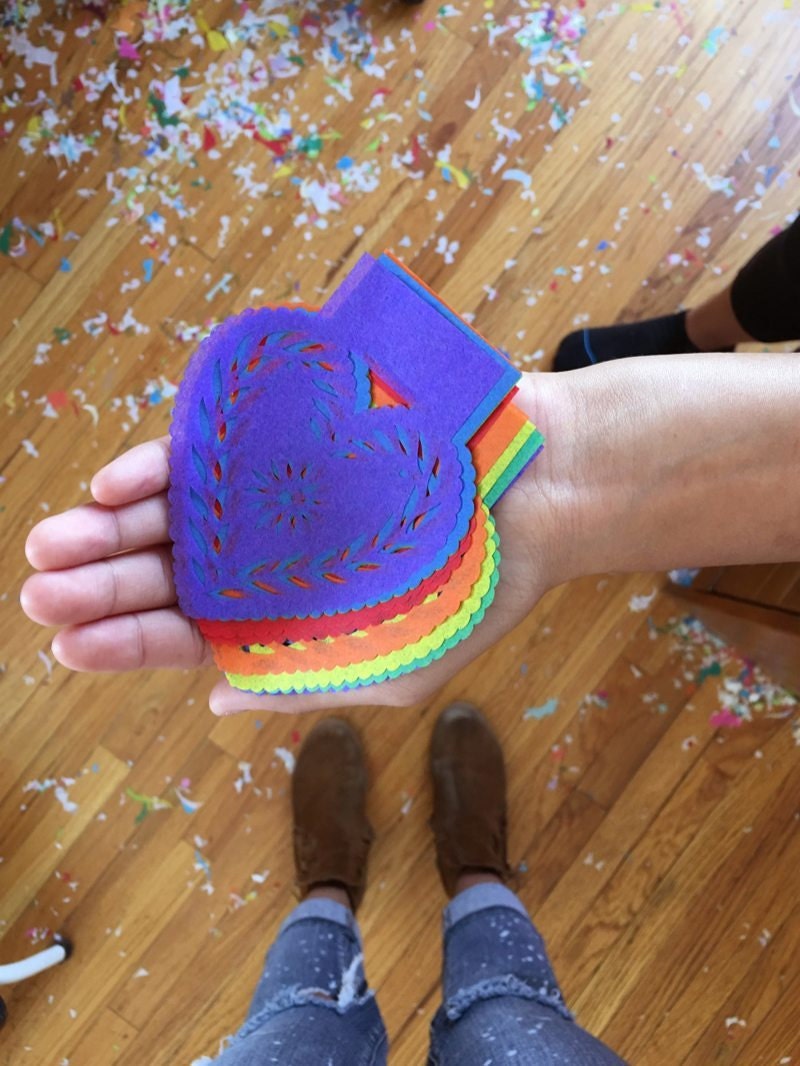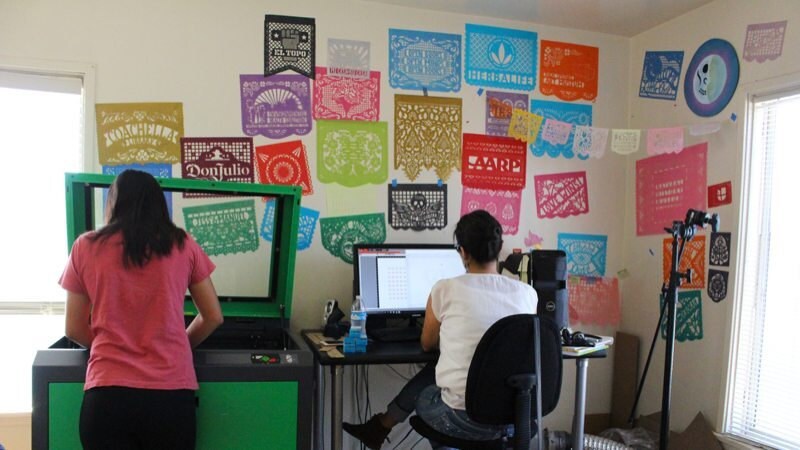 It sounds like custom orders play a big role in the development of new products for you.
Well, I don't do a lot of custom work because it takes me a really long time to get a pattern good enough; I want to take my time with it and make sure it's going to be sturdy. I think the most recent one that turned out really well was when a couple asked me to turn one of our full-size wedding banners into a little
cake topper
. They had these little wooden people — I think they got those on Etsy, too — for the cake, which was actually a
stack of donuts
, and they wanted a mini version of the banner to go with them. The bride was so nice and she had already put in a huge order, so I did it — and it was awesome. They sent me the pictures and it was insanely cute. I added it to the shop, and it's become one of our top sellers.
Will you walk us through the process of creating a new design and then bringing it into production?
I start with a drawing; it depends on the design, but sometimes I only need to draw half of it, if it's going to be symmetrical. Then I do a hand cutting of it, which gives me a good feel of the design and lets me see if it is too thick, too thin, whatever. Sometimes I'll hang it up for a while, too, because maybe it looks awkward and I want to make sure it hangs well. Once I like how it looks and hangs, then I'll take it to the computer, scan in my hand-cut design, and redraw it based on my hand-cutting lines. I want it to be imperfect, so I try to get as close as I can to the hand-cut one. Then I start laser cutting, and finally we do stringing and packaging. It's a lot of hours of very soft work; with the tissue paper, you have to move very softly and carefully. But I like it: It's happy, peaceful work, and you can play some good music or watch
Game of Thrones
while you string. Sometimes I also take things home and string there; one of the main reasons I started the Etsy shop in the first place was so that I would have a flexible schedule to be there for my daughter. This way I can be at her school functions and work at home later if I need to.
Do you have any tips or advice for displaying (and storing) your work?
It doesn't take much to hang it, but I think it looks the best when it's not hung flat against the wall. The prettiest part is the movement, so if you're hanging it, displaying it across a room would be better than against a wall. For storing and preserving papel picado, it's important to keep it dry and keep it out of the sun, because the sun will fade the paper. But remember, it's not meant to last forever — which is another thing I love about it. You put so much work into something and it's meant to live just in the moment; I think that's really cool. If you do want to save it, and a lot of people do, we ship it accordion-folded inside a stay-flat mailer, and I would encourage people to do the same thing for storage.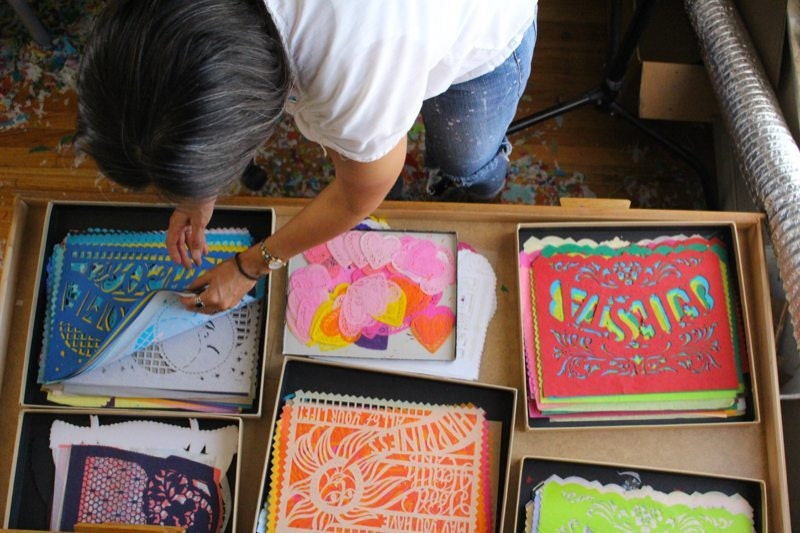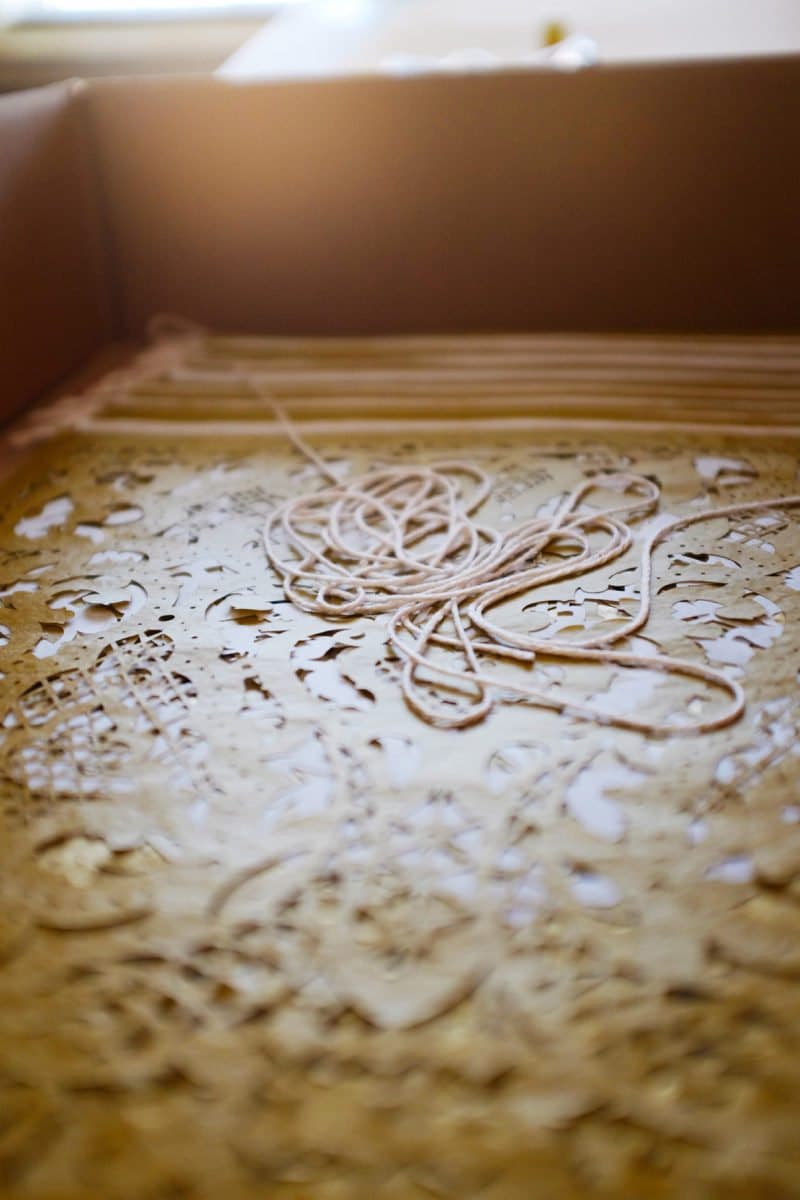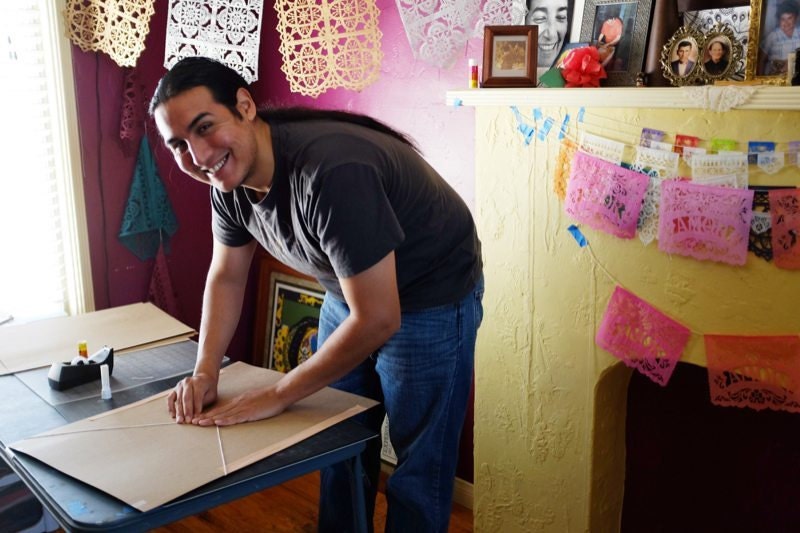 Who are some of your creative heroes or role models?
I love badass women who aren't afraid to do what they do with a lot of love and passion: Brittany Howard, the singer from Alabama Shakes; Erika Wennerstrom from Heartless Bastards. I like music a lot. I was actually named after an artist, too, although I didn't know that until I was in high school. My name is so unusual, so I asked my mom, "Where did you get my name from? Everybody thinks it's weird." Nobody could pronounce it and all my teachers wanted to change it to Elena. She said, "Well, when your dad was in college he had a friend named Yreina and she's an influential Chicana artist. We asked her if we could name you that, and she was all for it." I was like, "Oh my God, I was named after a Chicana muralist artist? That's amazing!" I think that's always been there in the back of my mind, that I was named after somebody else who found a lot of inspiration in her culture, and in feminine energy and making big, beautiful things for public spaces. Somehow that came through, and I didn't even know about it. I looked her up when I was in college, and met her. It was really cool — I even got to photograph her.
What are some of your hopes and dreams for the future of your art and your business?
I really, really want to expand into making more items for Dia de los Muertos altars — background cuttings and things like that — so that people can make their own. That's where my heart is right now. Honestly, it's probably more lucrative to do wedding stuff, but I just feel like there's a need for this — especially when I go to Target and they have things that are marketed for Halloween-slash-Day of the Dead, and I'm like, "It's not the same thing!" I really feel there's a need for something that's made for that, and made with intention in that way.
Follow Ay Mujer on Facebook, Pinterest, Instagram, and Twitter.
All photographs courtesy of Ay Mujer and Laura Lua Alvarez.