by Karen Brown
Kelly Lake knew she wanted to build an eco-friendly, family-forward business from the start. She didn't know that it would be a near-instant success.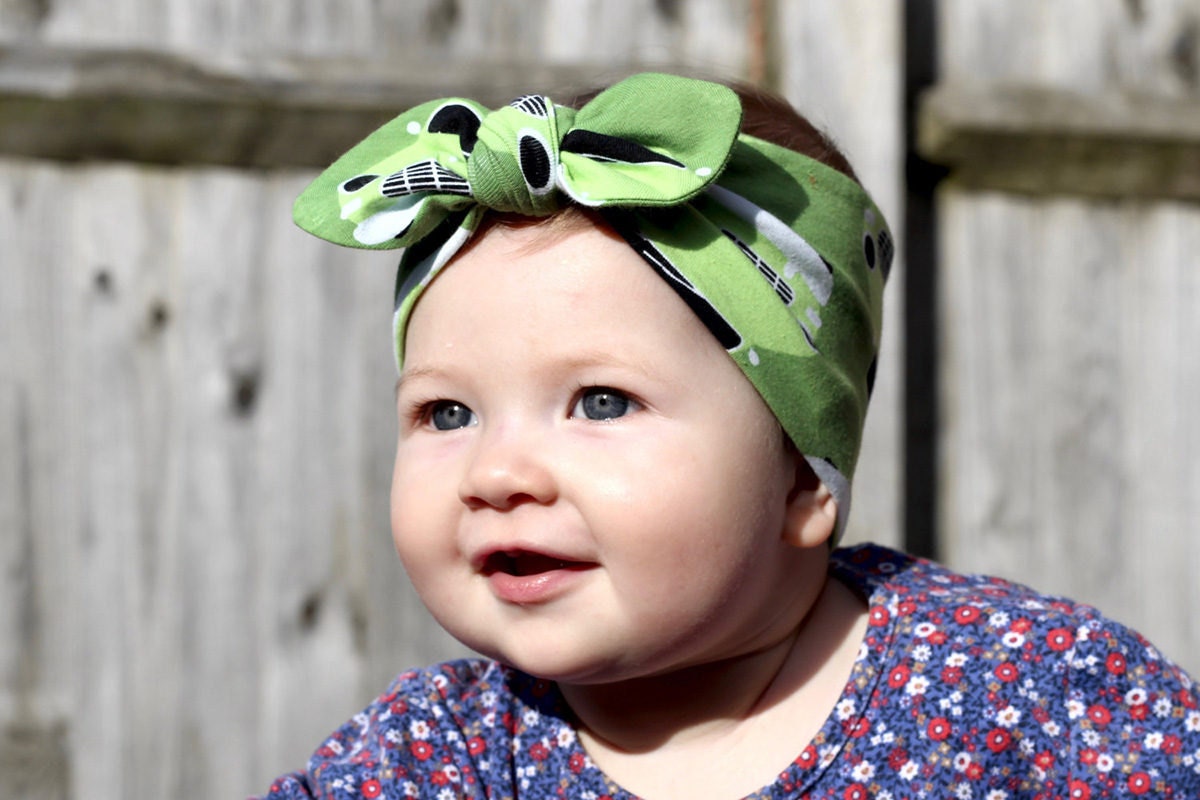 Like many self-taught designers, Kelly Lake learned her fashion fundamentals by making clothes at home. "I never studied fashion, but I started making things for my daughter when she was little," Kelly says. "There's a wonderful designer in Scotland called Kitschy Coo, and they used to have
this fantastic blog
that was a real inspiration for me." In 2010, however, Kelly's home sewing projects came to an abrupt end when her father died, and she needed to get involved with his business. "I spent five years in financial services, first in London and then on a trading platform, with pension companies and all kinds of really serious stuff. When I had my son in 2015 and I was on maternity leave—which I'm very grateful to get over here—I really missed making things and I wanted to take the chance of doing it professionally. Having that time at home with the kids gave me a chance to try my luck." Her luck paid off. Today, Kelly and her family are living a much more relaxed life in Cornwall—"no commute and no alarm clock"—and her Etsy shop,
Back to Beyond
, is booming. "I just started my business about 16 months ago, so to have gone from there to here is really exciting," she says. "I had zero budget and no professional sewing experience. When you start like that you can have serious moments of self-doubt and you just have to grit your teeth and live through it. Then something like being chosen as a Featured Shop happens, and it's a massive boost to your confidence."
Read on to learn how Kelly built a business by trusting her instincts and shop her collection of eco-conscious, gender-neutral clothing for babies and kids.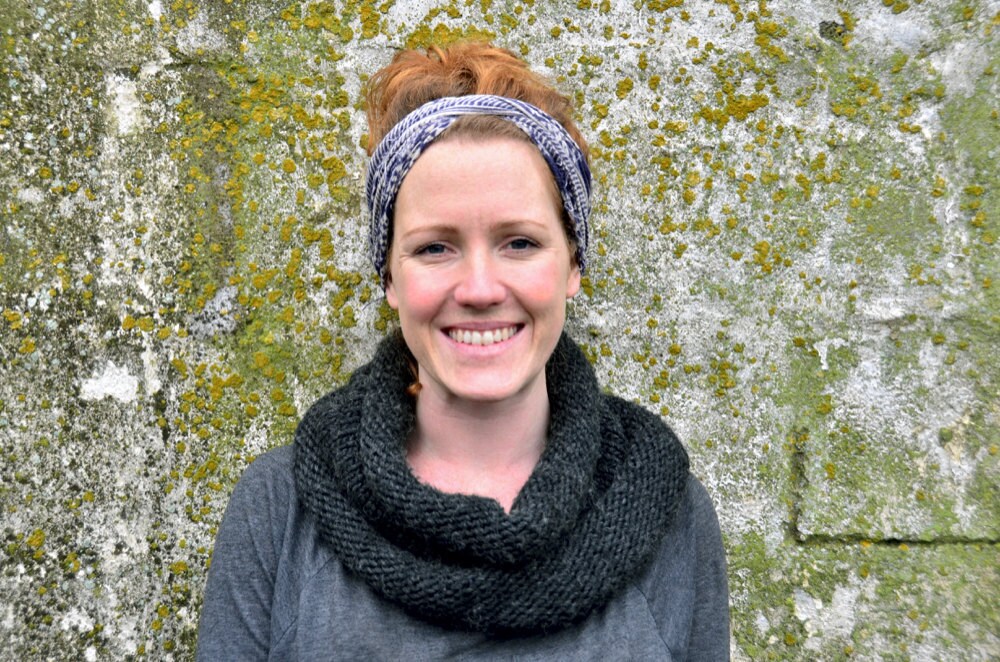 After your experience in financial services, what was it like transitioning to having your own Etsy shop?
We were living basically a middle class life and my husband, my 10-year old daughter, and my little boy (who is one) wanted to see other kinds of places. We traveled around Europe—mostly France and Italy—and ended up here in Cornwall, in the UK. There is a really nice, slow pace down here. In Cornwall, sometimes there's spotty internet service, sometimes there's bad phone reception, everyone surfs all the time, and there are lots of vegans. The area benefited so much from EU funding. They have wind turbines and solar panels everywhere. There's just a really nice sustainable ethos down here. We found our little tribe. The big part of making all this work is that we don't live in a house, we live in a van. So we have quite a low-cost way of living, which was all part of the dream for us. We came from real nine-to-five, commuter-lifestyle, high-pressure, high-stress jobs until 18 months ago. This was the goal, to be able to work just enough to do something we really love. My husband is a musician and a sound engineer. He's got a studio here and I get to
make clothes
, we hang out with the kids, and there's no commute and no alarm clock.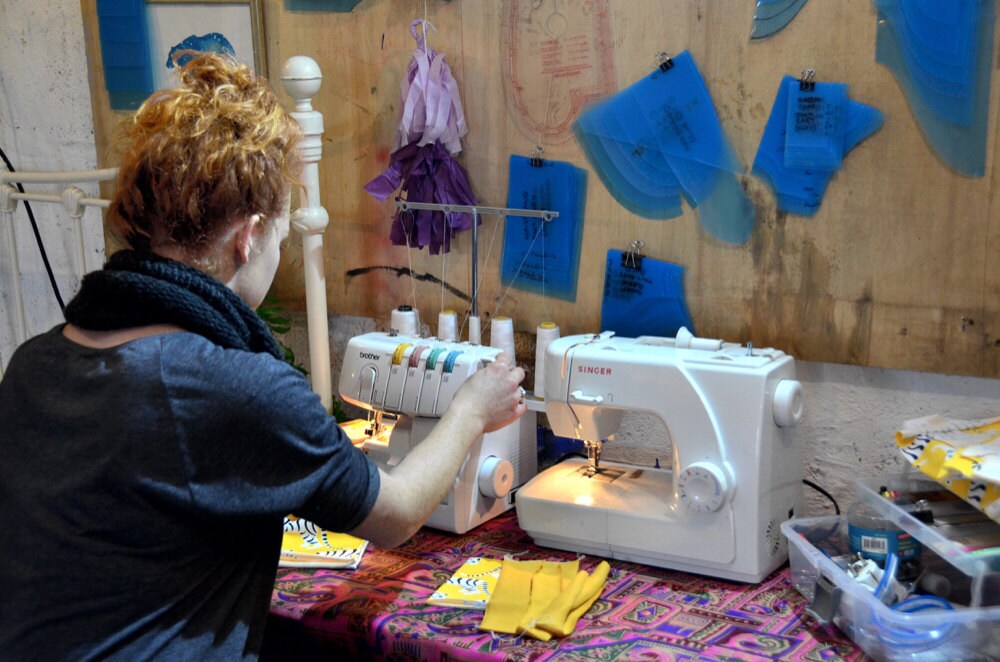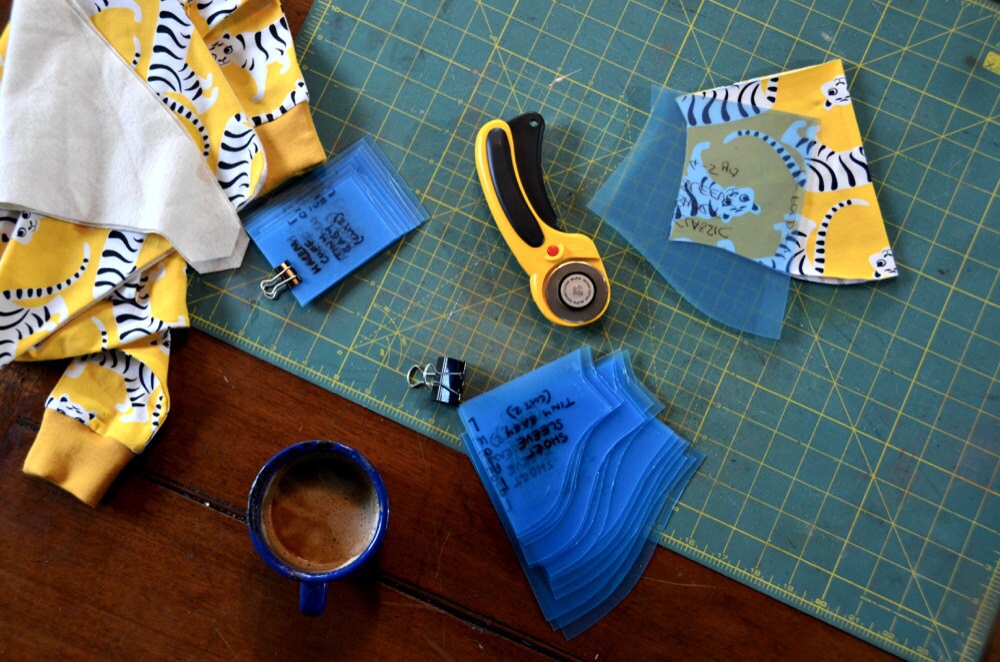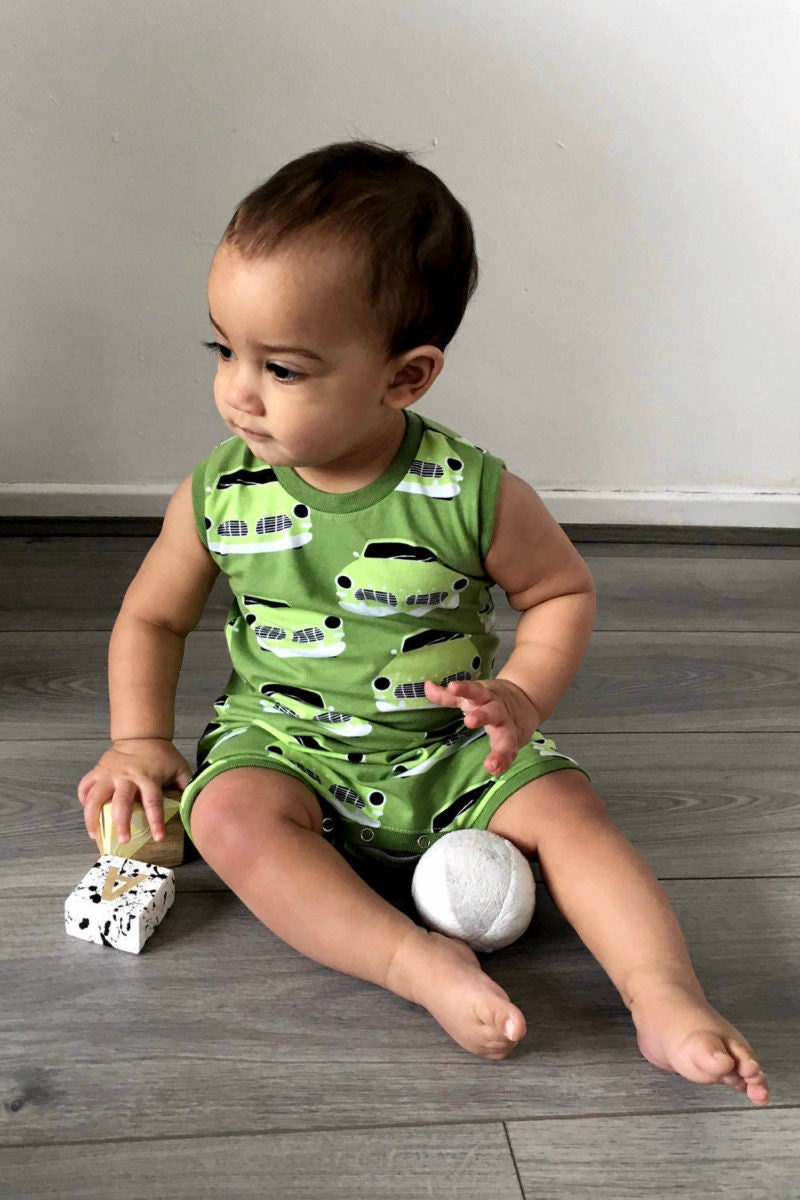 How did you get started as a maker of organic clothing?
When I thought about having a business, organic became important very quickly. On the environmental side, cotton is a huge contributor in terms of pesticides. But as a feminist, I am concerned about the massive human cost of non-organic manufacturing. It's a very murky supply chain, all the way from growing to manufacturing, and it's very difficult to know where things come from and who may have been exploited along the way. The idea that every part of my process is ethical and that no one was exploited was very important to me. The
GOTS
 (Global Organic Textile Standard) certification is something I rely on. But honestly, on a personal level I think it's the trying that matters. Just switching your thinking patterns to being more conscious makes a difference immediately. You don't have to be a vegan, or do something perfectly, or be above criticism. Just trying will make a difference.
Do you design and make your pieces yourself, or do you have others manufacture them?
Start to finish, it's just me.
The prints I source
come from small, mostly Scandinavian businesses, with a couple new ones coming in from the US. It's so great to be a small business and to be able to support other small businesses.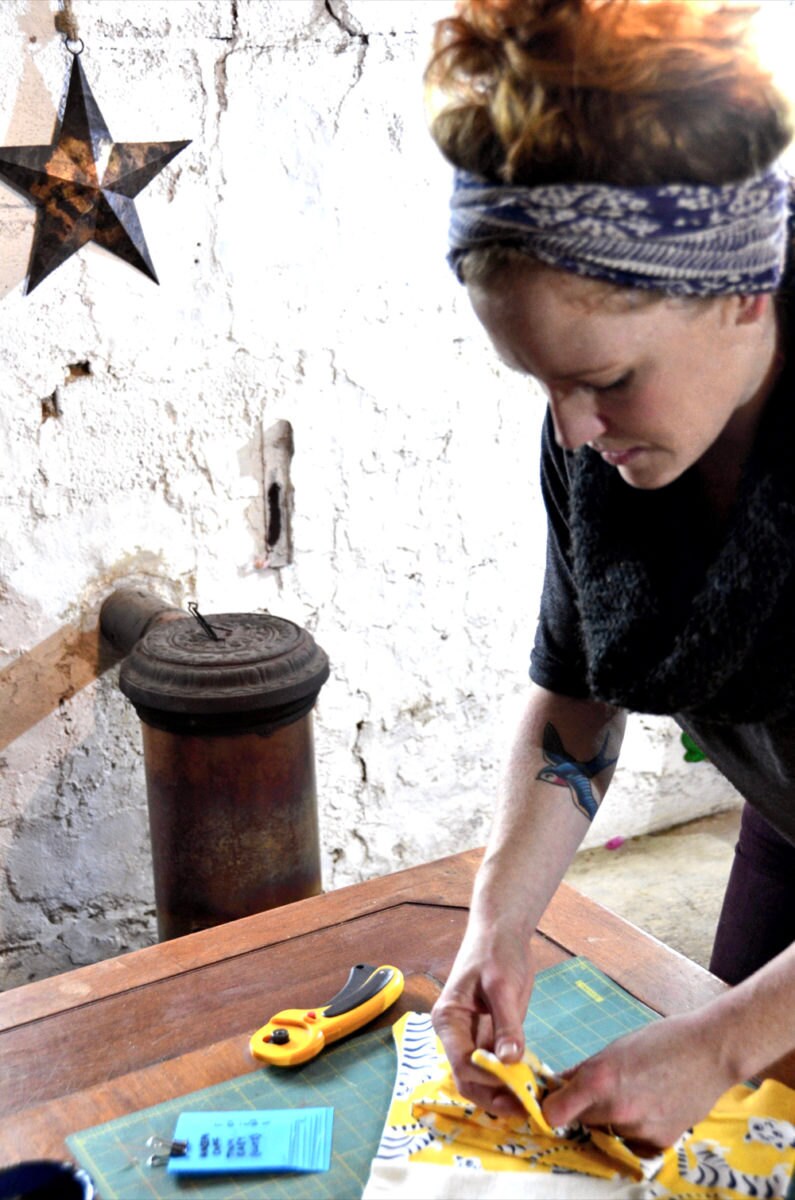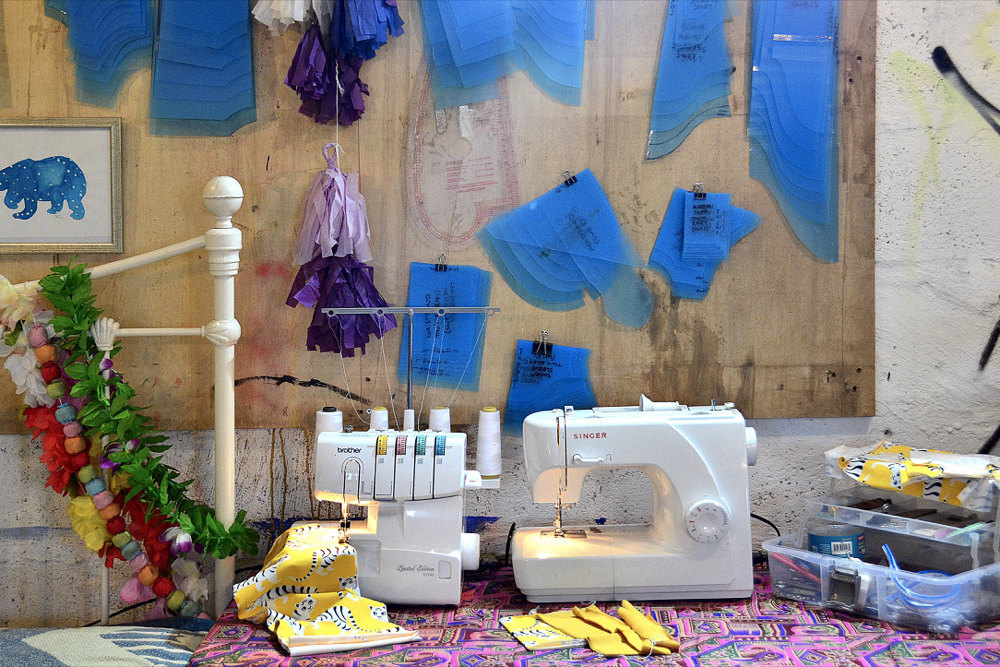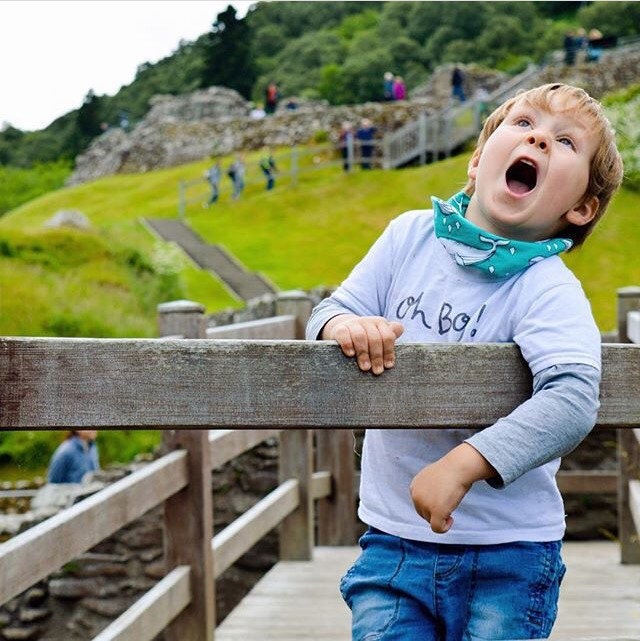 What are the origins of your shop name, Back to Beyond?
It was my
Instagram
handle, and I just carried on with it. For me, it's about what used to be part of everyday life—the value of making things and therefore looking after them, and getting away from the disposable nature of things.
How much of your is business is international?
Maybe a third, mostly split between Europe and the US. I tend to pick prints that aren't obviously girl prints or boy prints, like sharks and whales, and my colors aren't traditional pink or blue. I think the market is pretty saturated with conventional prints and colors, and the US particularly seems to go for something else.
Do you do much promotion?
Not much really, I don't have the budget for it. I have been lucky enough to have been picked up by a couple of magazines, which was really exciting. One thing I found encouraging is
Instagram
. It's a really amazing, supportive platform. There's lot of mutual appreciation and seeking to connect with people in the same kind of boat as you. Everybody is sharing experience and knowledge—there's a real community-based vibe.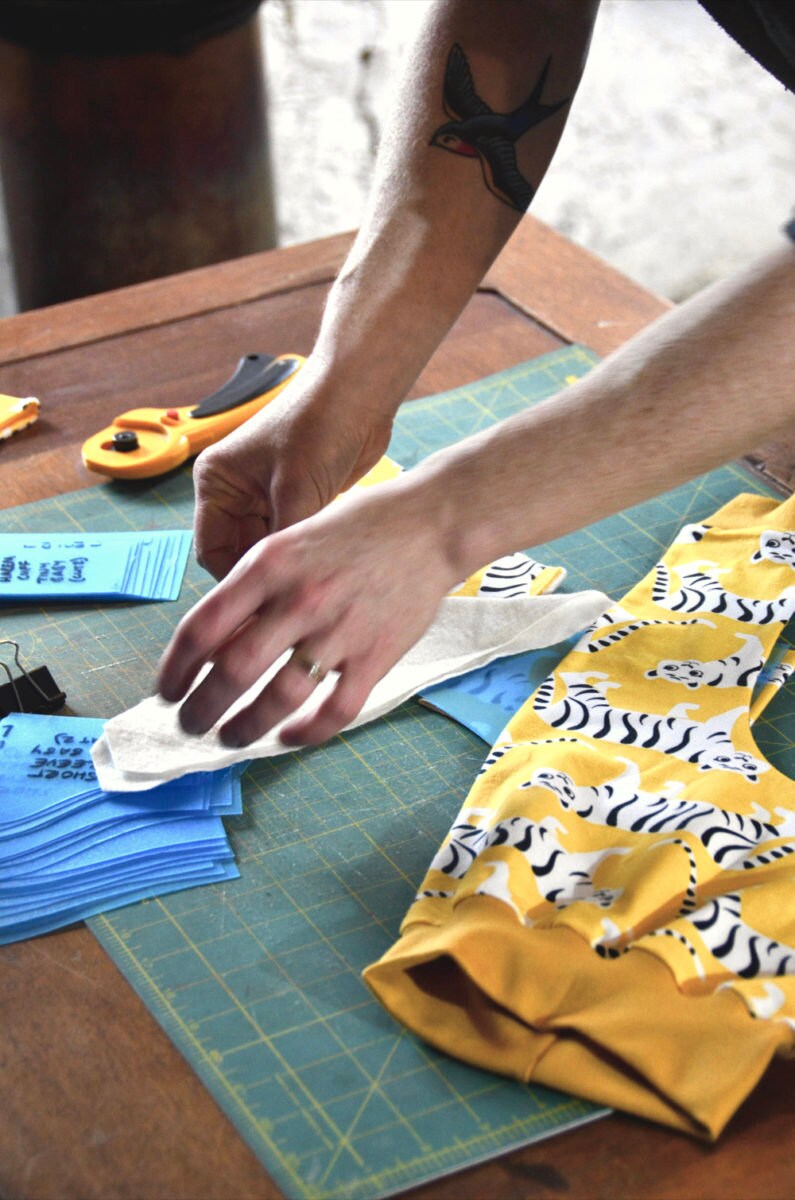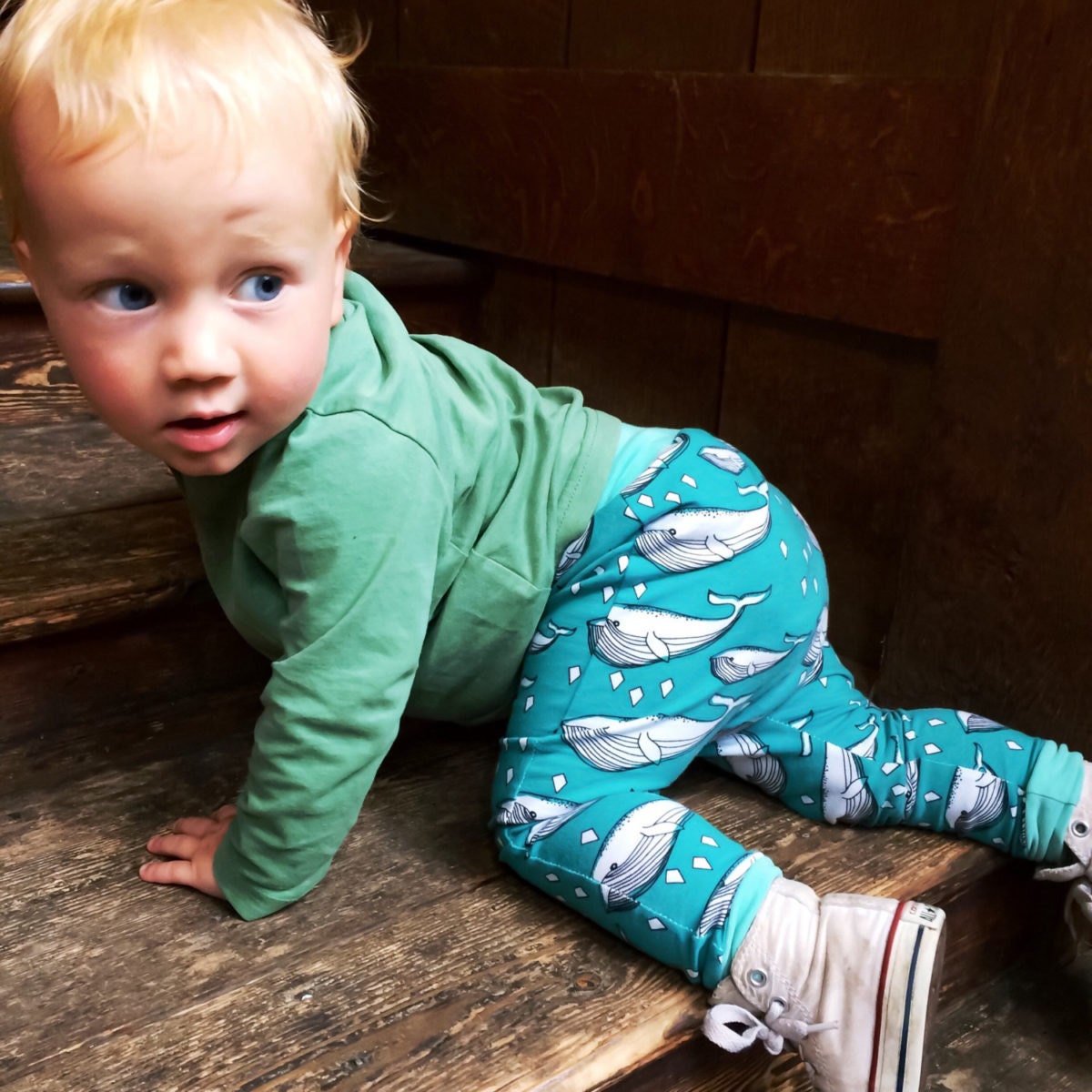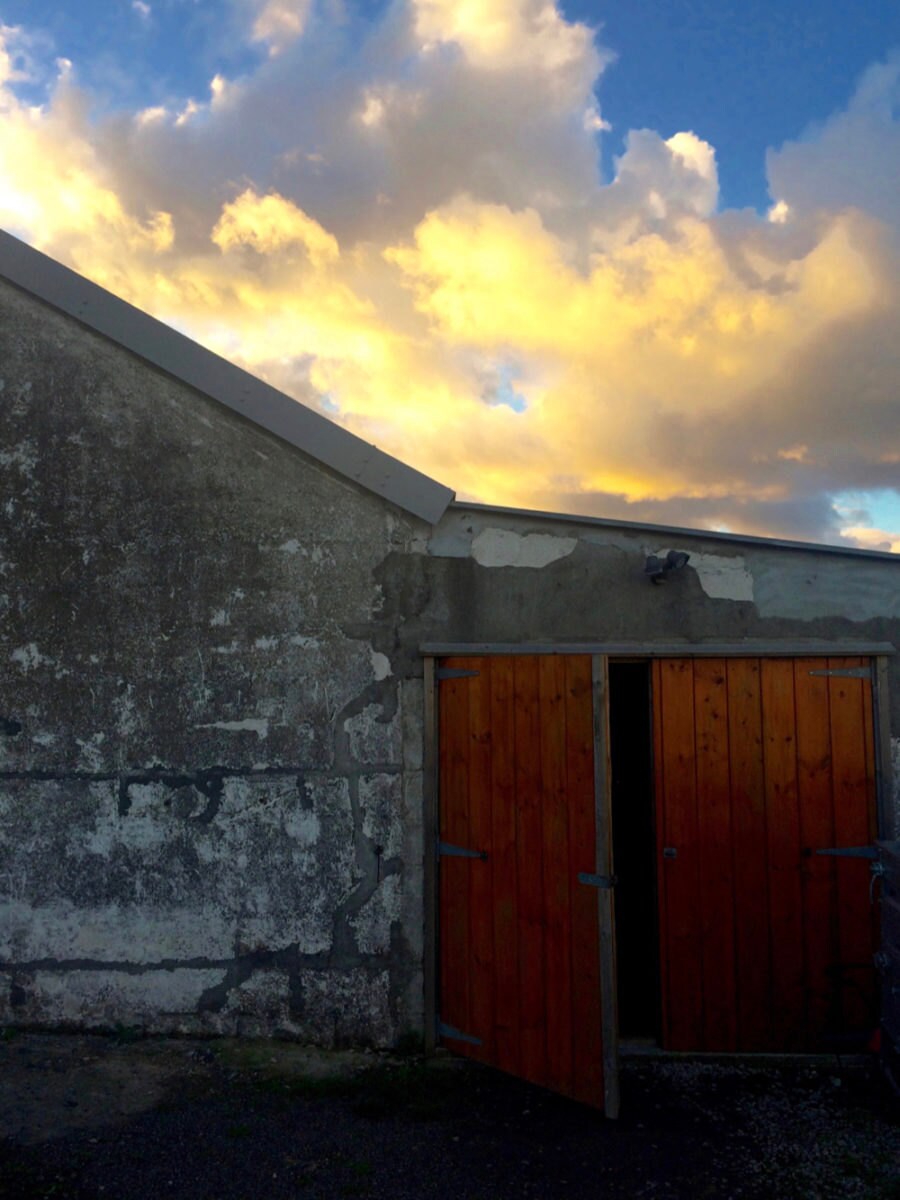 Brexit, of course, is a huge story around the world. Do you expect Brexit to affect your business?
I think it's hard to say. Alongside all the panic and all the hysteria, there may be some false confidence. We've made a choice but nothing has actually happened yet. At the moment, we're in the oddly strong position of having a weak currency and we're still part of the single market. So in terms of selling to Europe, we're actually in an advantageous position right now. The uncertainty of how that is going to play out in the long term, I couldn't begin to guess. I'm trying to see some positive in this, trying to see a silver lining, but I'm sad. But I do think the future is in small business, if the world is going to stay a nice, friendly place.
Do you have advice for other sellers?
It's important to involve yourself actively in a network to give and gain support. But another thing I think is really important when you are starting out is to trust your instincts. The times I have leaned too much on the input of others are the times when I think my personal style and brand have suffered. It's great to get input from people you trust, but your choices have to be your own and sit comfortably with you. Going out on a limb with something I personally love but that feels risky has always paid off far more than trying to crowd-please.
Follow Back to Beyond on Instagram and Facebook.
Studio photographs by Bohemian Wrapsody.