by Julie Vadnal
Singapore-based designer Déborah Ghisu makes wildly sexy, vintage-inspired lingerie to suit women of all sizes — without relying on underwire.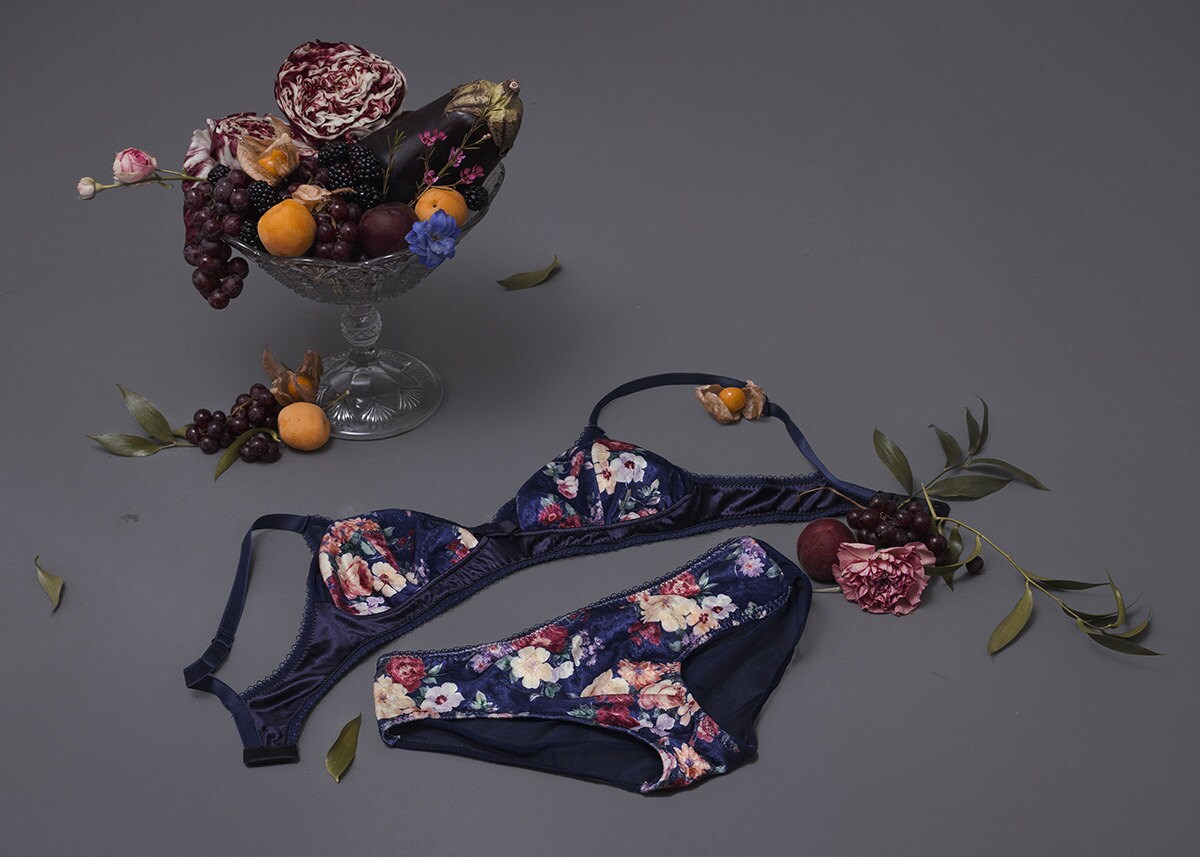 Three years ago, French Canadian visual artist Déborah Ghisu had just finished art school and was creating 6 meter–long drawings that, upon first glance, looked like conceptual landscapes — but were actually ginormous bras. So is it any surprise that she is now the designer behind
Barbe Rose
, a vintage-inspired line of pretty underpinnings? Once she realized that the contemporary art world "wasn't my thing," she says, she quickly shifted to sewing, first making bloomers for herself and her friends. "When I was in school all of my art was about femininity," Déborah says. "I wanted to do something unashamed, something with confidence." And so she developed an entire line of bandeau bras, sheer bralettes, and yes, more bloomers, which she makes out of her new studio in Singapore. Her designs are sexy, but she's quick to point out that the pieces aren't solely designed for seduction. "I don't design for men's pleasure," she says. "I aimed for something between comfy cotton panties — you know, the ones you wear when you're feeling lazy — and something that makes you feel sexy, too."
Read on to learn what inspires Déborah's designs and which celebrity she'd most like to dress.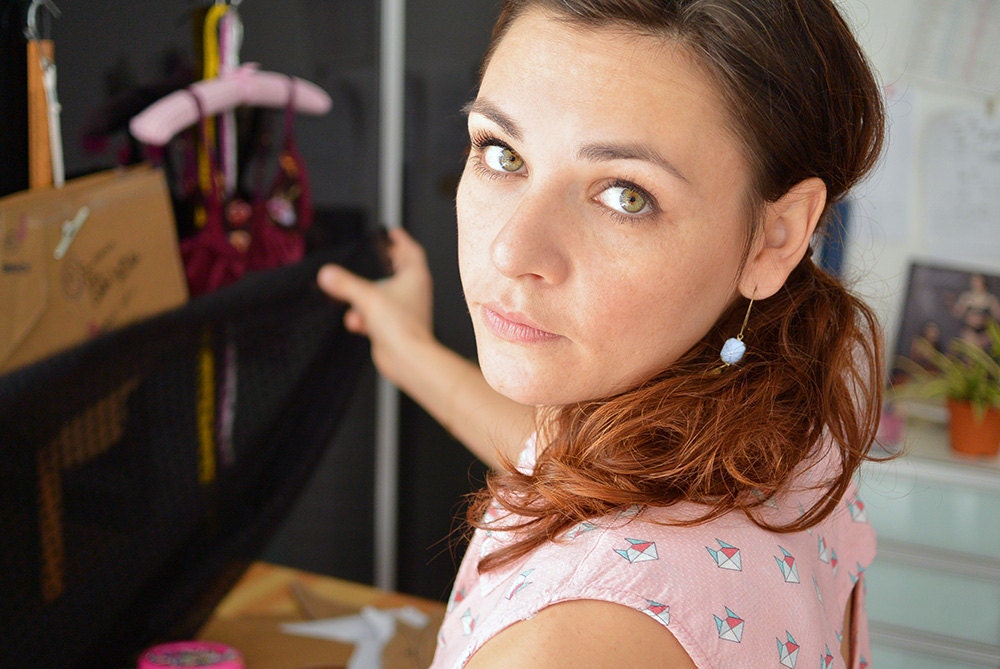 What inspired your lingerie's vintage feel?
It's natural for me to do a vintage shape. When I watch TV, I'm always looking at the lingerie they wear. Do you know the show
Peaky Blinders
? I love the lingerie in that show. I like to mix a vintage touch with more contemporary, modern materials.
How important was it for you to show real bodies wearing your designs?
It's so important. I hate seeing those skinny — sometimes
more
than skinny — models. I want real women. I know that I'm a small brand and I cannot change the fashion world, but a real woman cannot recognize herself in those pictures of skinny models. So I wanted to encourage women to be glamorous. Even if you're not at home with a whiskey glass and wearing
lingerie like this
— I know that it's not real life, either, but at least the bodies are real.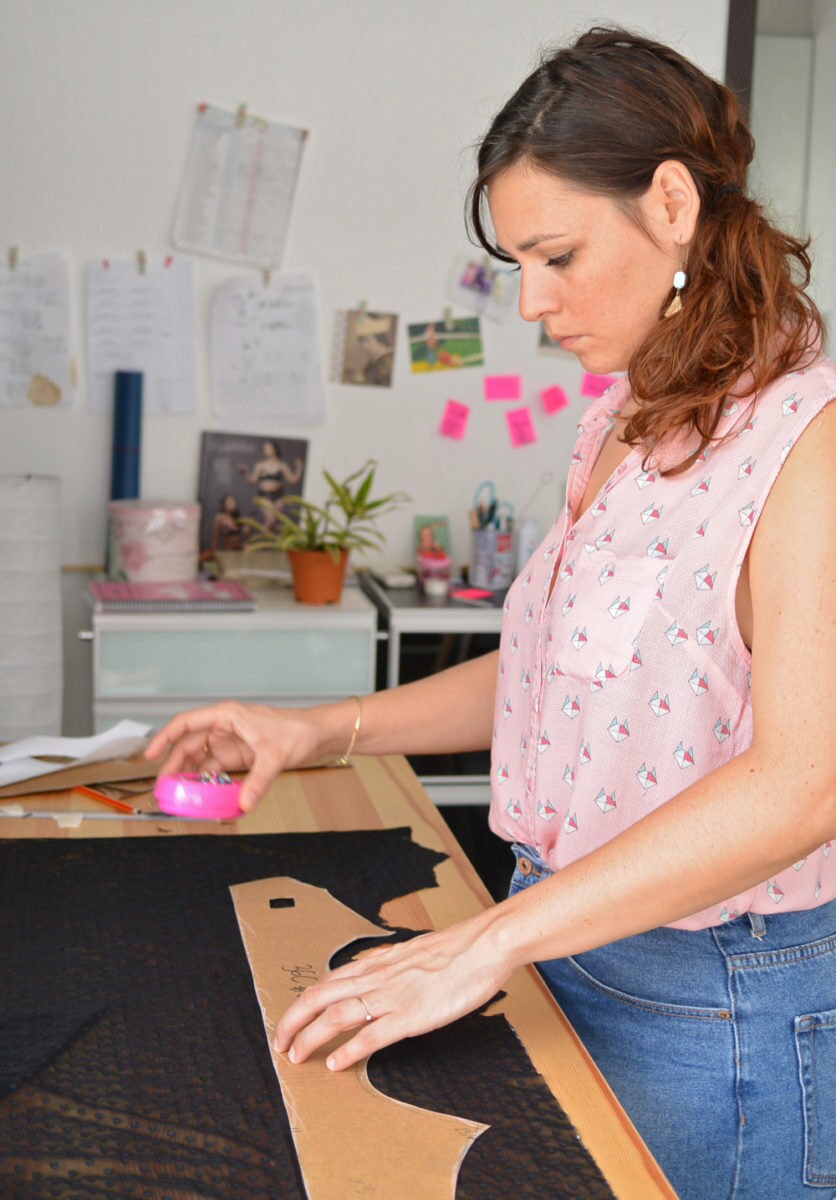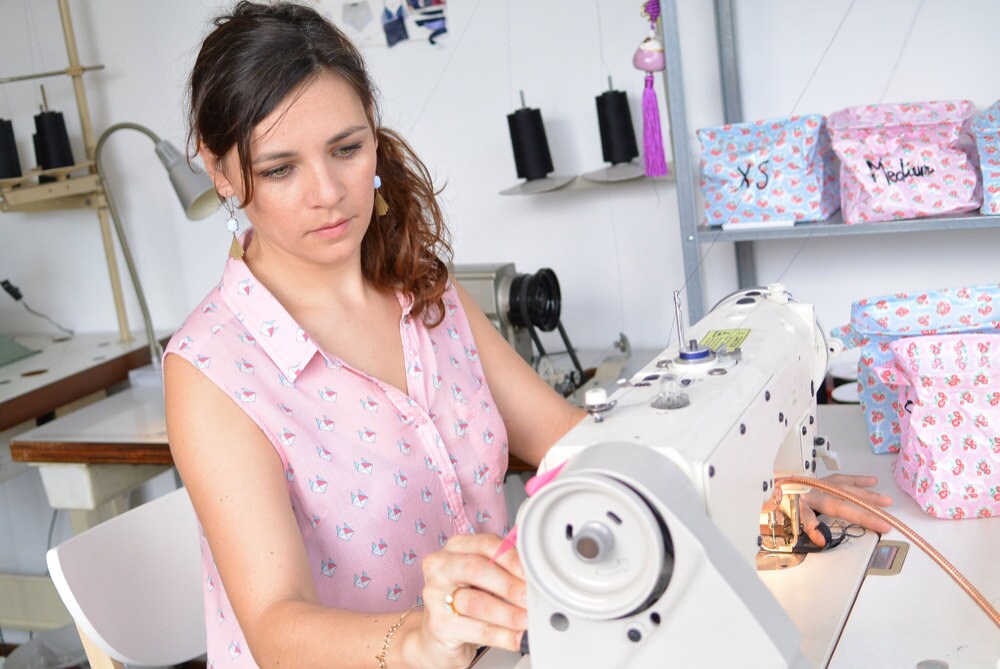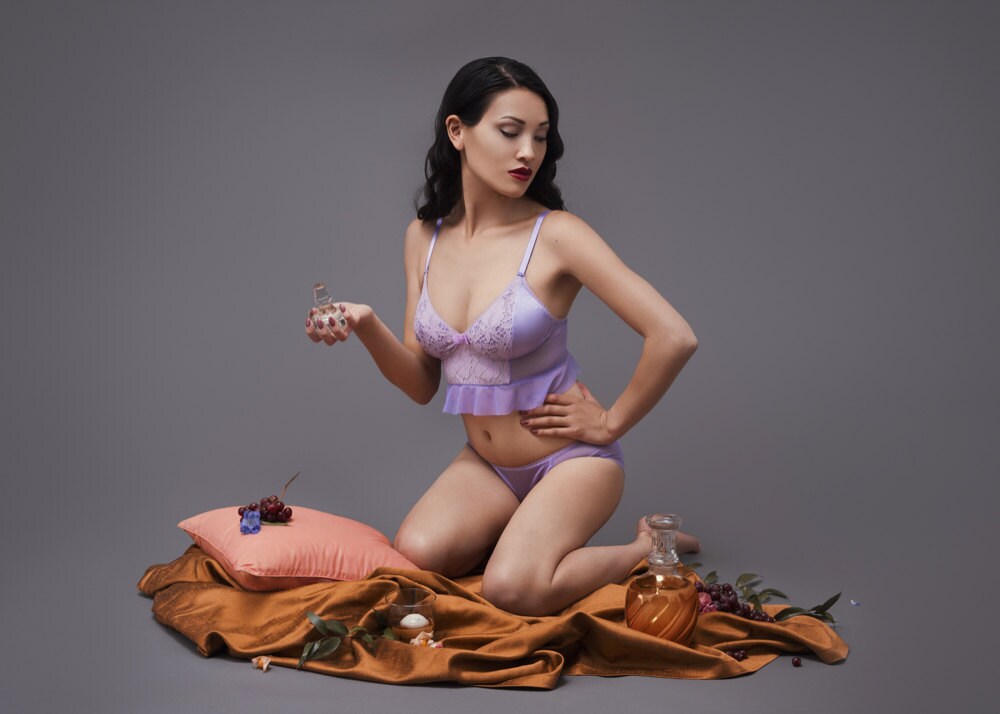 When you think about the type of woman who wears Barbe Rose, what is she like?
At first I was thinking that my designs would be for the pin-up girl, that she would be the customer. But in the end, it's not that at all! It's more like women who want something fun to wear under their office clothes. They have to be professional, but they can wear
fun lingerie
 underneath.
It's crazy that nothing has an underwire!
I wasn't even sure myself if I would wear something without a wire, but once I stopped wearing bras with one, I can't go back to wearing a wire anymore. It's so comfy. I can wear it all day long. Because the first thing that you do when you wear a bra with wire, when you come home, you just want to take it off because it hurts. I think I lose a lot of customers when they see that I don't have wire. In Singapore, if I open my workshop and people come here and are like, "Oh I didn't realize there wasn't a wire so I can't buy it," I'll be like, "Just try it!"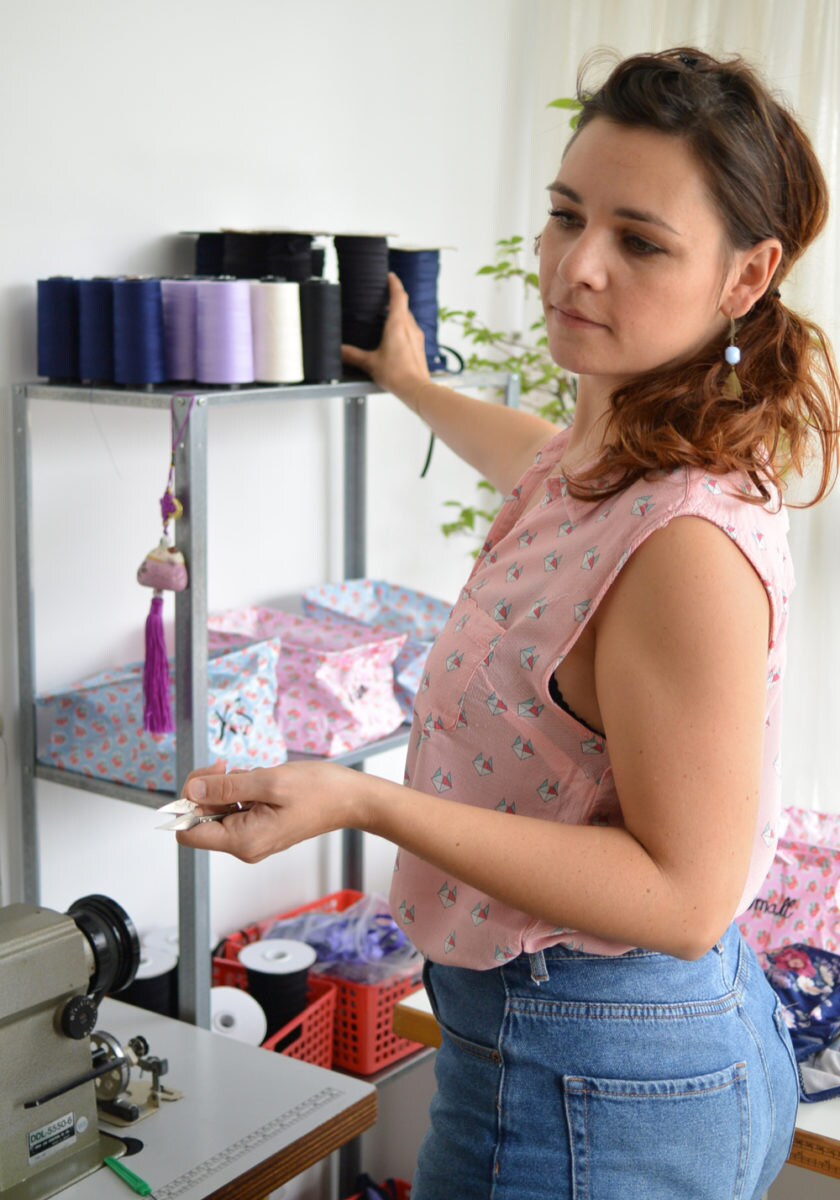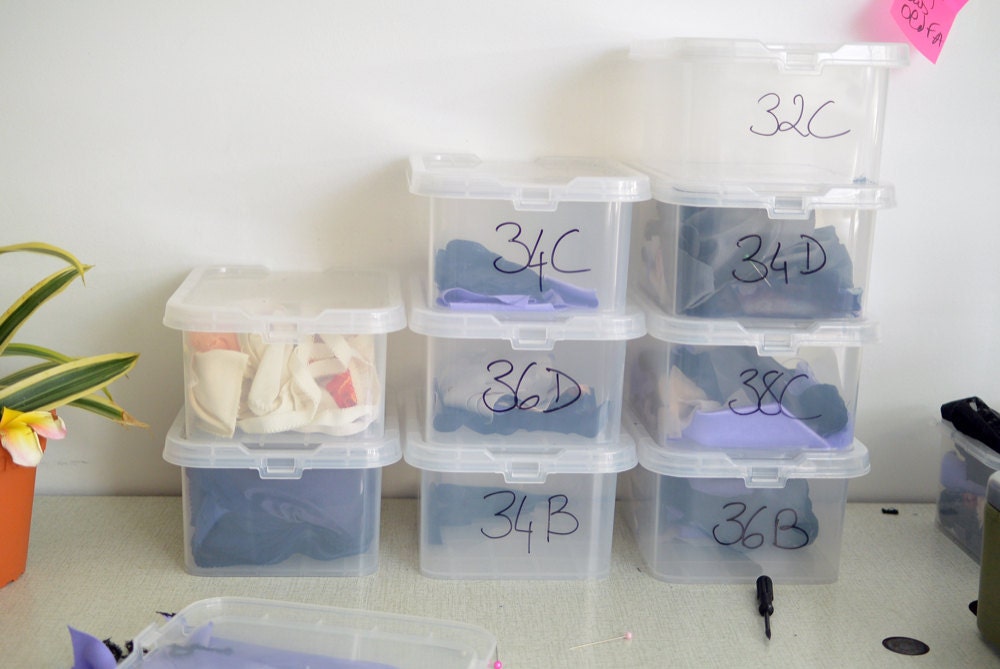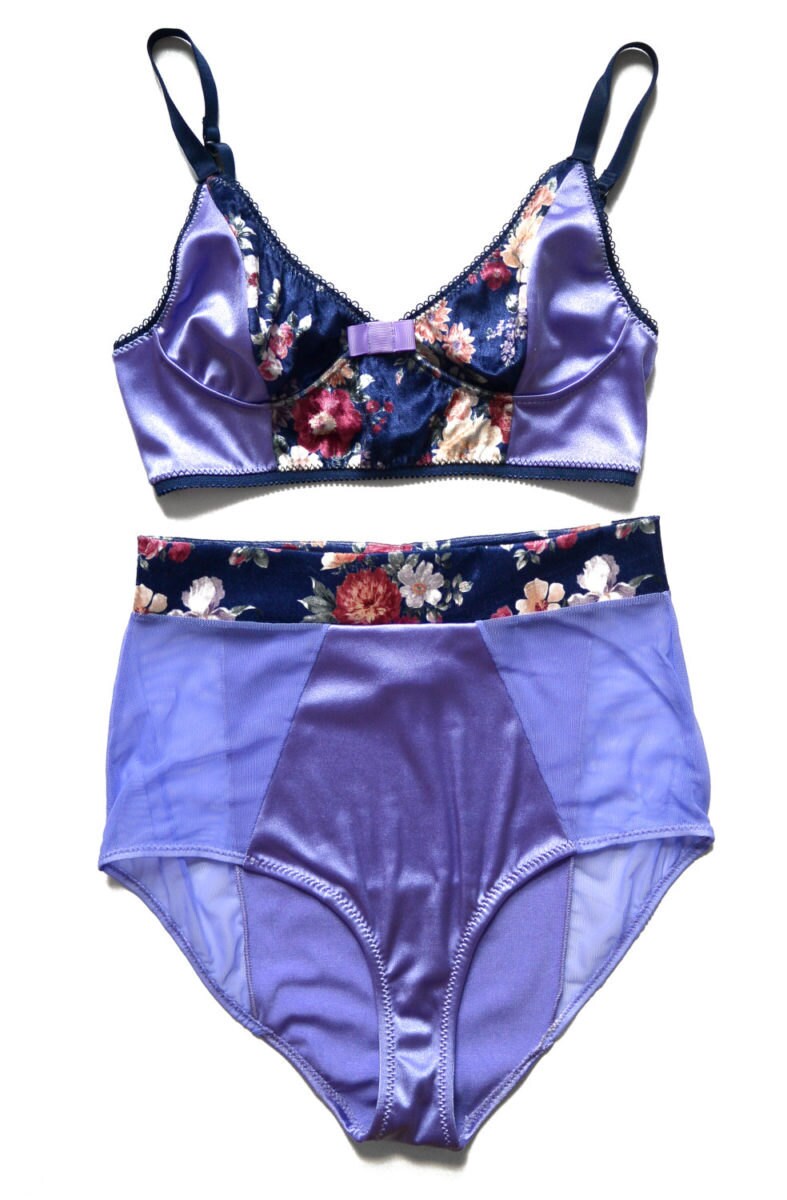 How do you have such a range of sizes, even without a wire?
I had a lot of customers asking for it, so I did some custom orders and asked the customers to tell me what they thought. For bigger sizes, I use a larger strap. I'm always thinking of how I can do better with the design; I can always change a piece to be more supportive.
If you could pick a dream celebrity to wear your designs, who would it be?
I probably change my mind every three months, but I love
New Girl
these days and I'm really into Zooey Deschanel. So maybe her? But also, in a really different way, I'm so in love with Robin Wright on
House of Cards
. Maybe for the next photo shoot I will look for a model like her.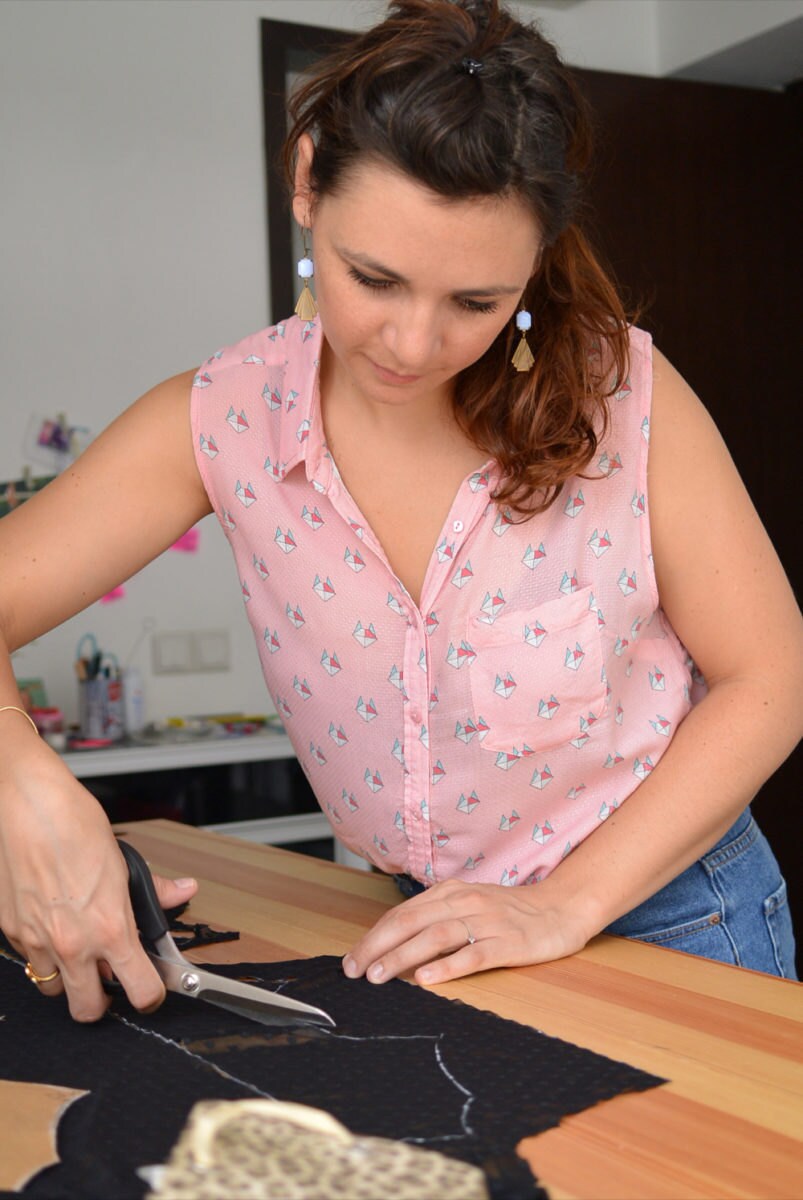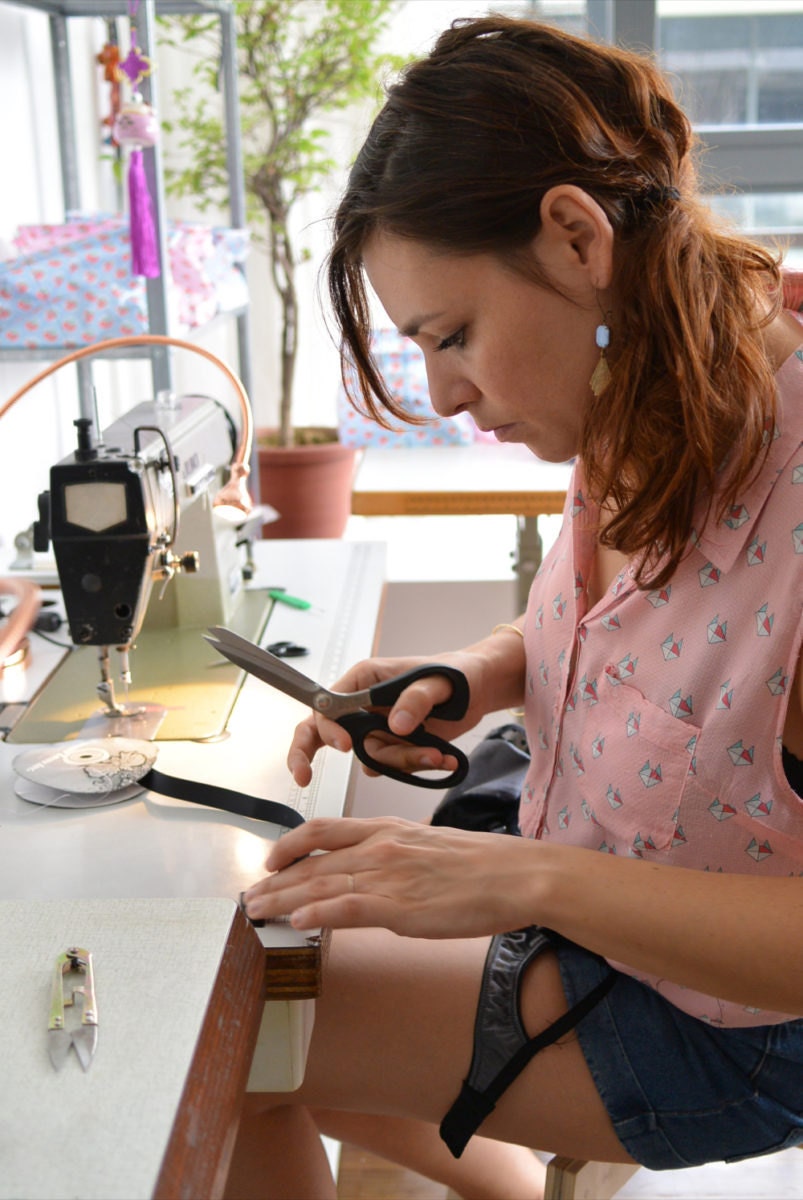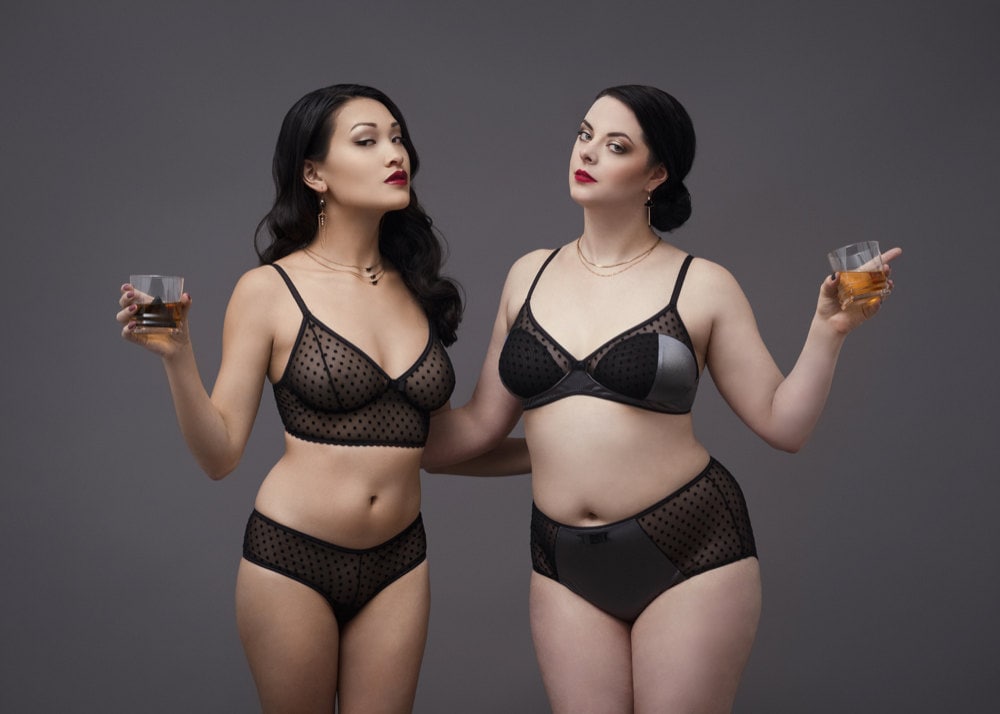 It sounds like TV inspires your collections.
I'm really into TV shows, but actually, the fabrics and the colors inspire each collection. I think about color first: In
every collection
I stay in the same color range, so it's more about the fabrics I can find. That's what gives me the inspiration.
You've done swimwear in the past. Are you going to do more of that?
Actually, I was talking to my fiancé and he asked me, "Why are you making a different shape for your swimwear? You should do the same shape for the bra. It already looks a bit like swimwear." And l was like, "You're so right!" Sometimes an idea is right in front of you.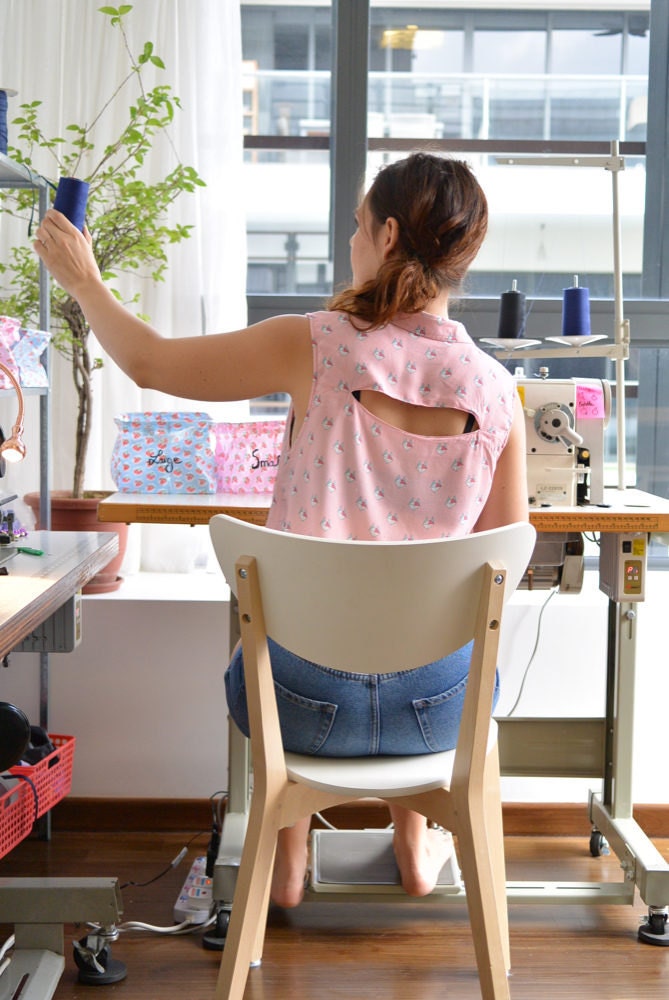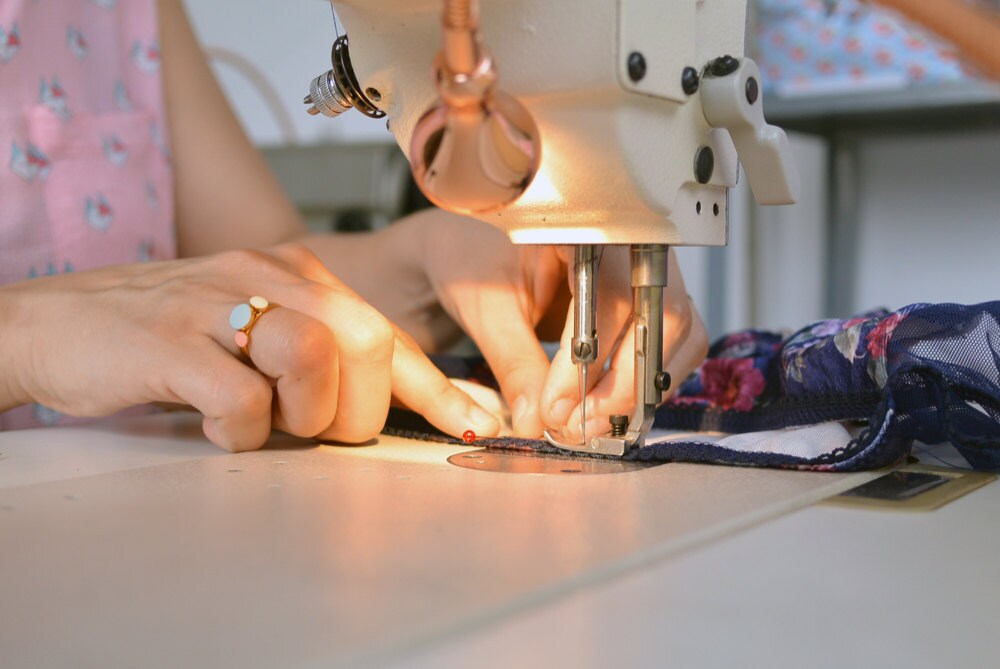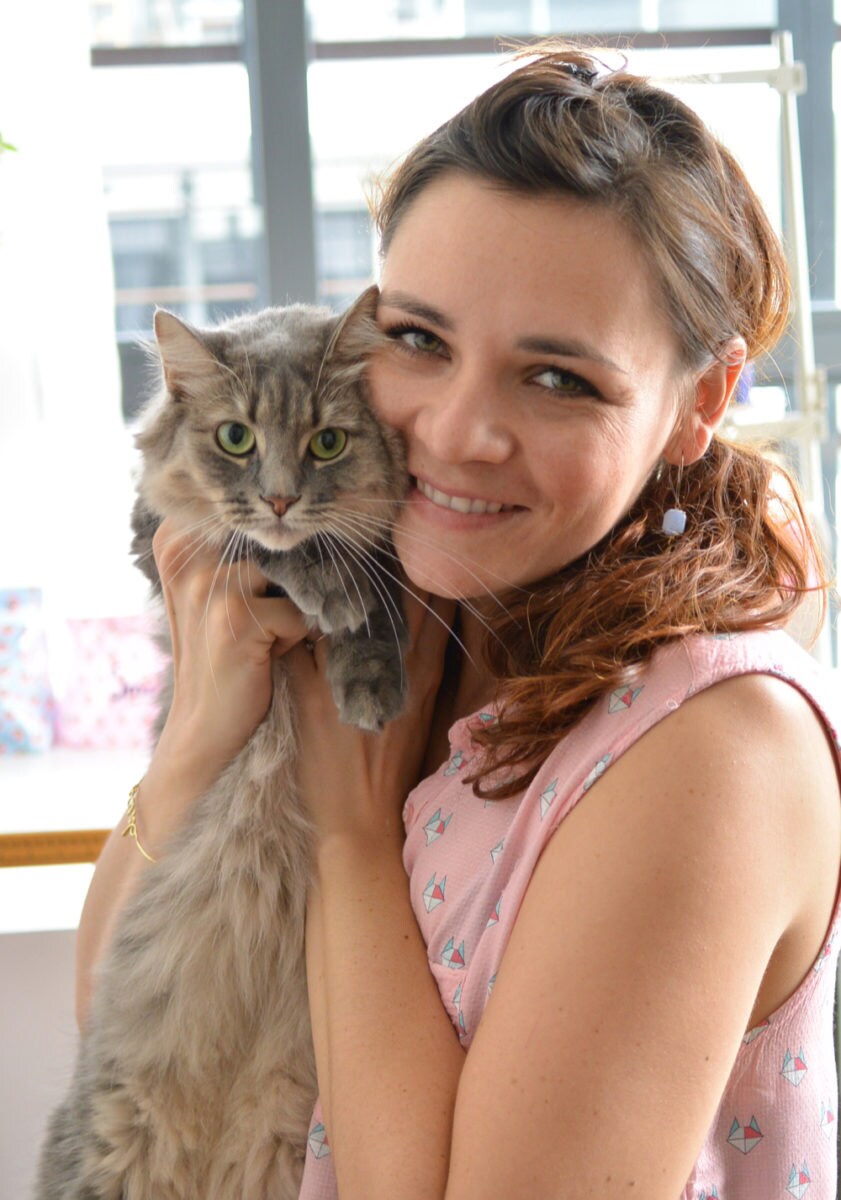 So is that the only time a man inspired one of your designs?
I know I said earlier that I don't make stuff for men, but in the end, men like it. It's not too sexy. It's just sexy enough.
Follow Barbe Rose on Instagram and Facebook.
Studio photographs courtesy of Barbe Rose; model photographs by Mlle Chèvre.