by Aleksa Brown
From disco ball–inspired paper plates to candy-colored confetti and glittery garlands galore, these party supplies are anything but ordinary.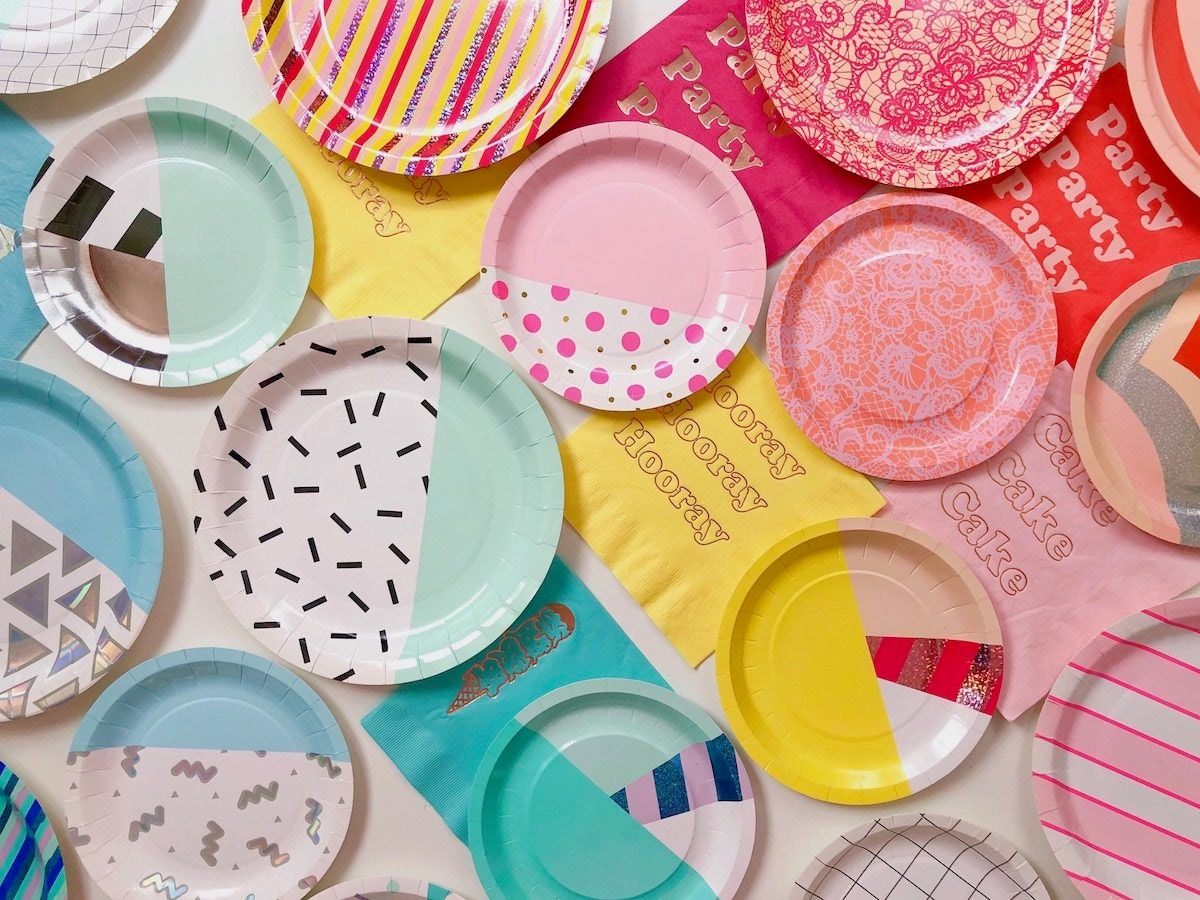 Chicago-based party goods designer Angela Wator is a firm believer in jump-starting creativity IRL. "I try to avoid using the internet as a source for inspiration, because it's too easy to get caught up in the same images that everybody else is looking at," she says. "For me, it's really about getting outside my comfort zone and trying to expose myself to as many new environments as possible." Case in point: Angela's recent trip to Mexico City, which inspired a characteristically vibrant and graphic collection of festive entertaining accessories for her design-forward brand,
Bash Party Goods
. "I just could not get over the colors there," she says. "It's fun to take an environment like that and translate it into a party theme."
Angela's offline inspiration-gathering approach is a natural fit for a line of goods created to be enjoyed, well, offline. So how did she build her confetti-fueled empire—which includes a very pink
storefront
, a solid
social following
, and wholesale clients like Urban Outfitters and Nordstrom?
Read on for the full story—and shop the Bash Party Goods collection.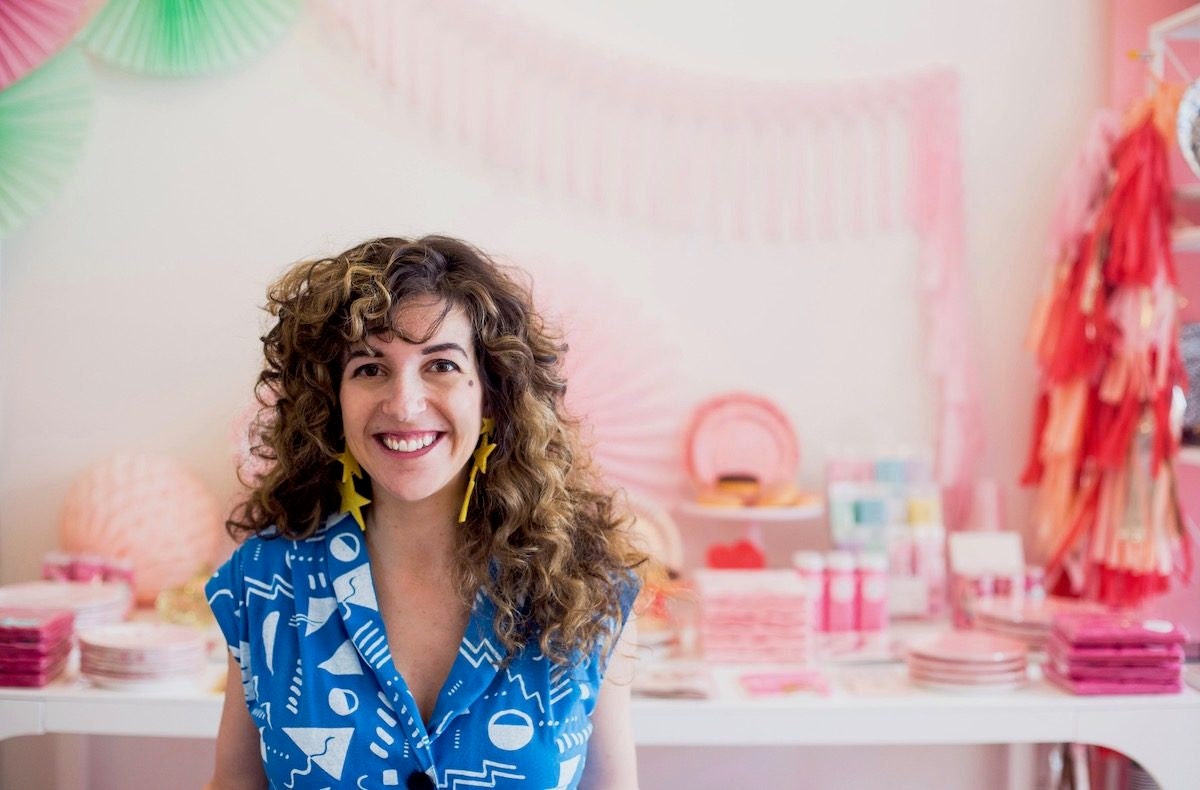 Photo by
Sydney Walters
What's the story behind your business?
Bash Party Goods
started in kind of a roundabout way. I worked as a visual merchandiser for years and loved it, but my background is in illustration, so I was always looking to get back to 2D design work. I also love entertaining, but every time I'd throw a party, I could never find the
party supplies
I was looking for. I'd often end up sourcing vintage stuff. One day I realized that there was probably a real demand for party supplies that would appeal to other people who shared my aesthetic. I came up with a couple
paper plate designs
and had some samples made. When I posted them on Instagram, they blew up. I started getting requests for wholesale accounts from retailers in Australia—I'm still not even sure how they found me—and I realized that if I really wanted to do this, I was going to have to quit my job and go all in. So I went for it.
What made you decide to take the leap into working on Bash full time?
The fact that there was a wholesale demand changed everything. When I was writing up my original business plan, that never even crossed my mind. But the second I started getting wholesale requests, I was like,
I need time to get this all settled, and I'm working a full-time job
. It was impossible. I tried for the first month and a half—I was responding to emails all night, and then I'd sleep for an hour and wake up and go to work. Everyone wanted catalogs and line sheets and I was like,
I have paper plates. On my bed. 
But it all worked out.
How would you describe your aesthetic?
A pastel take on '80s mod. I definitely love
Memphis design
and everything that was happening in the '80s, but then I'm also really influenced by '50s design as well. A lot of those really retro lines appeal to me, but my color aesthetic is much more whimsical and playful. I like mixing the two. I think it's fun to mix older design with really lighthearted, playful colors.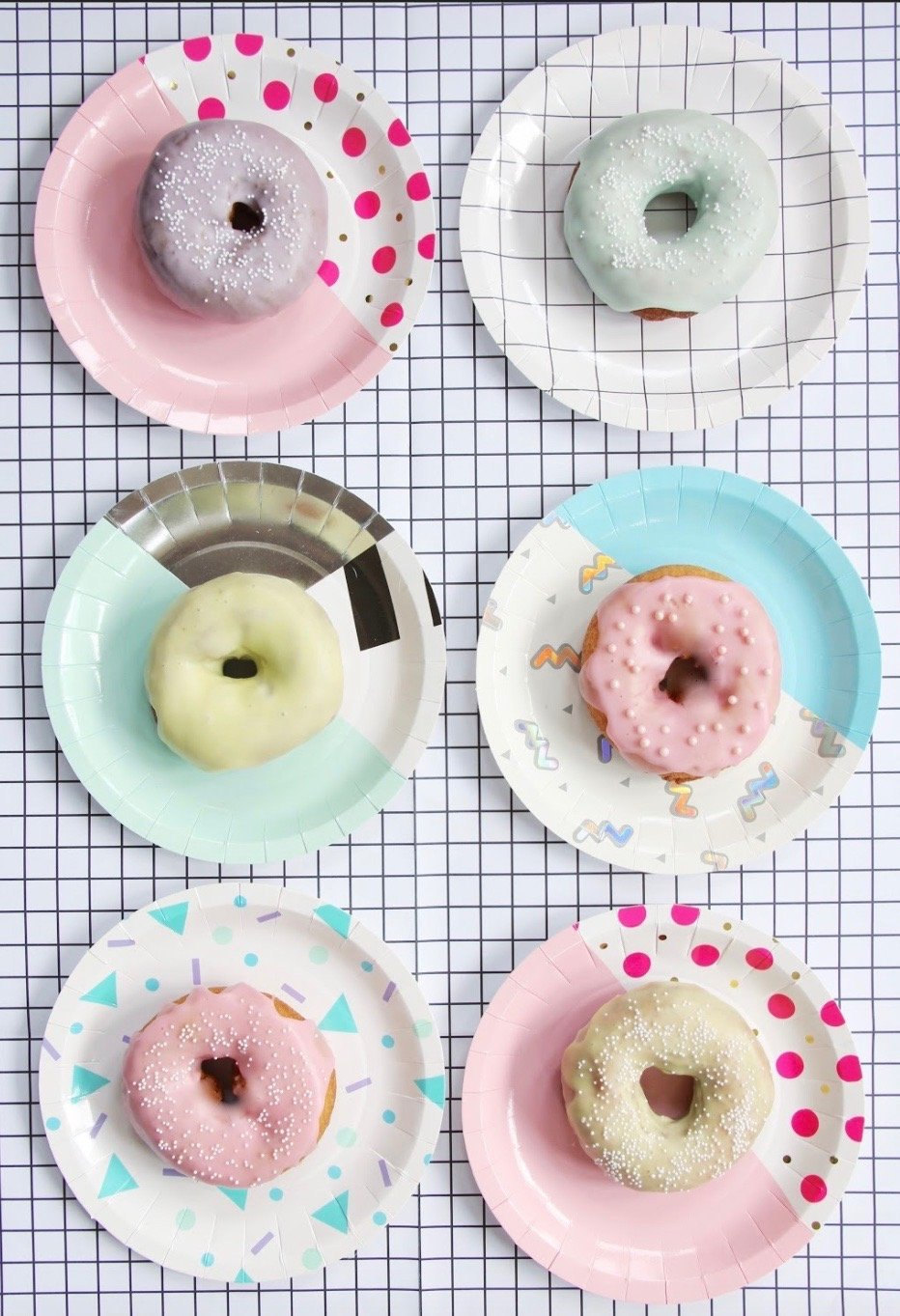 >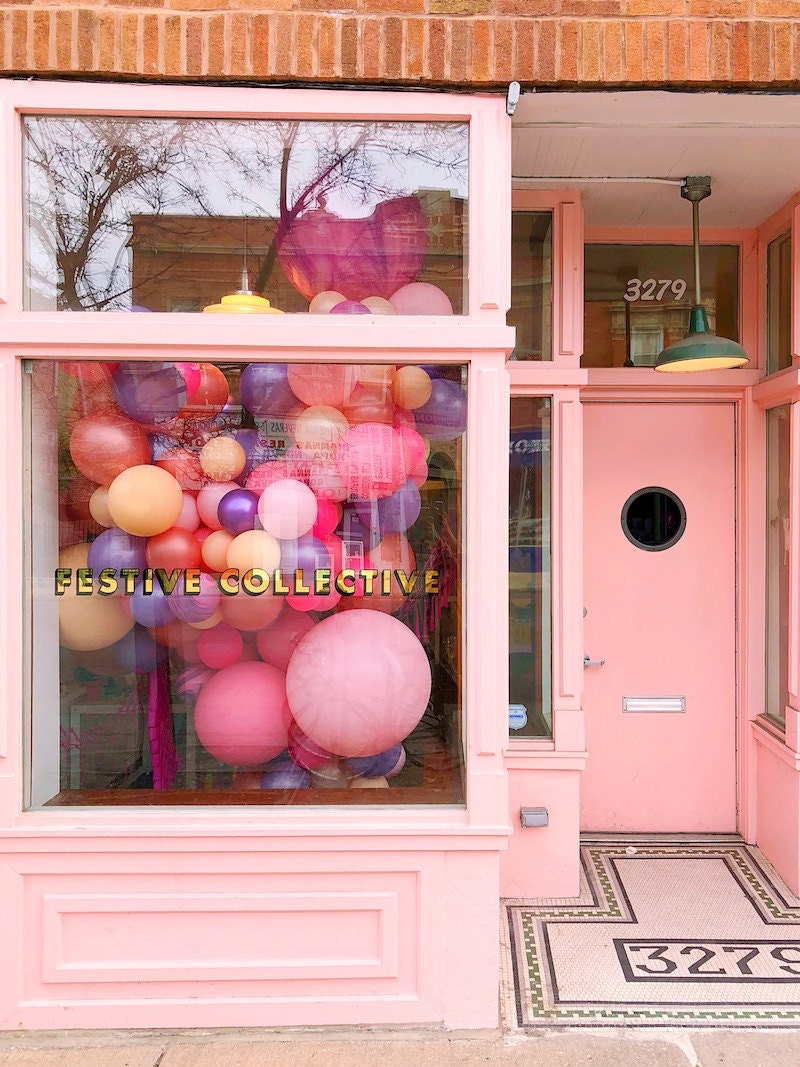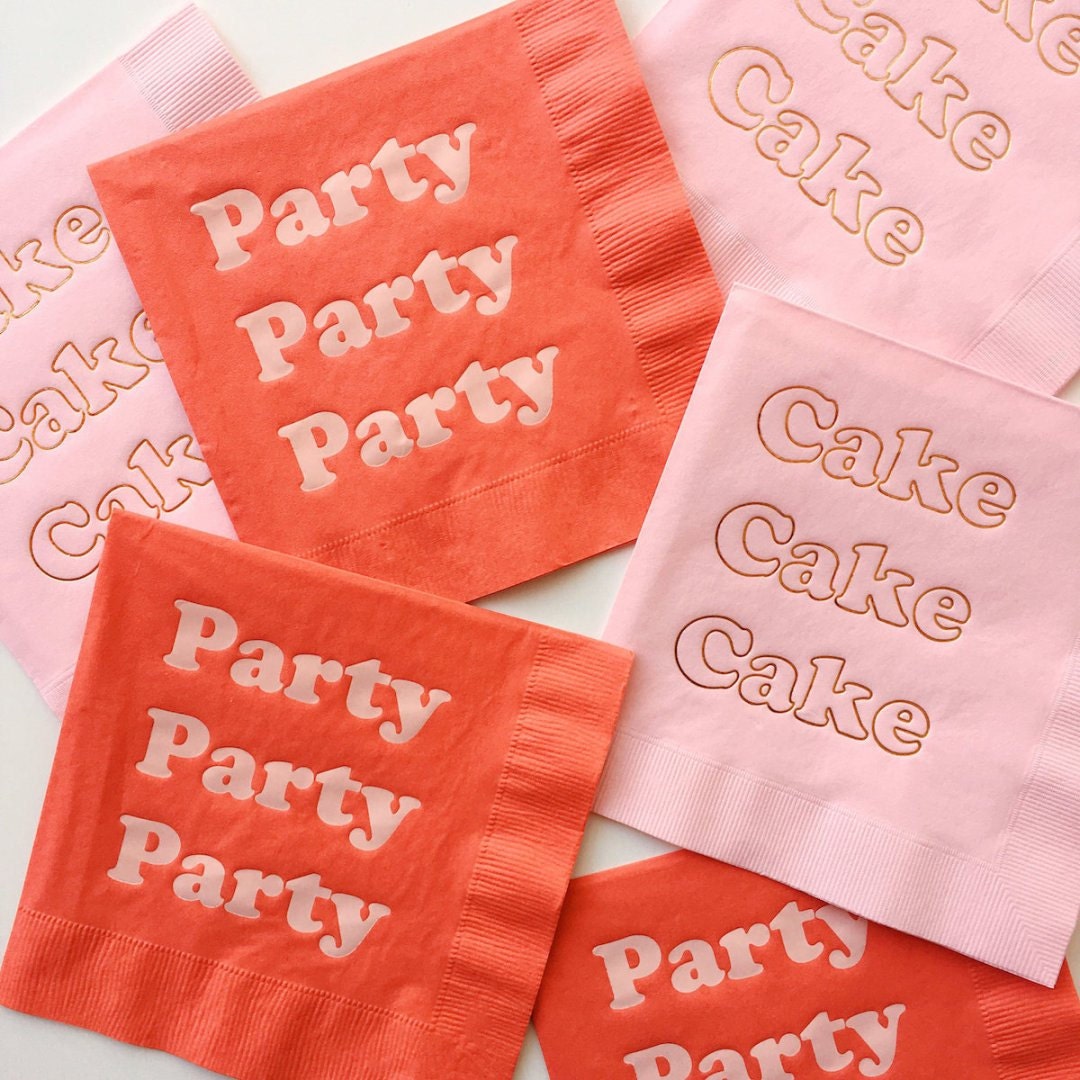 >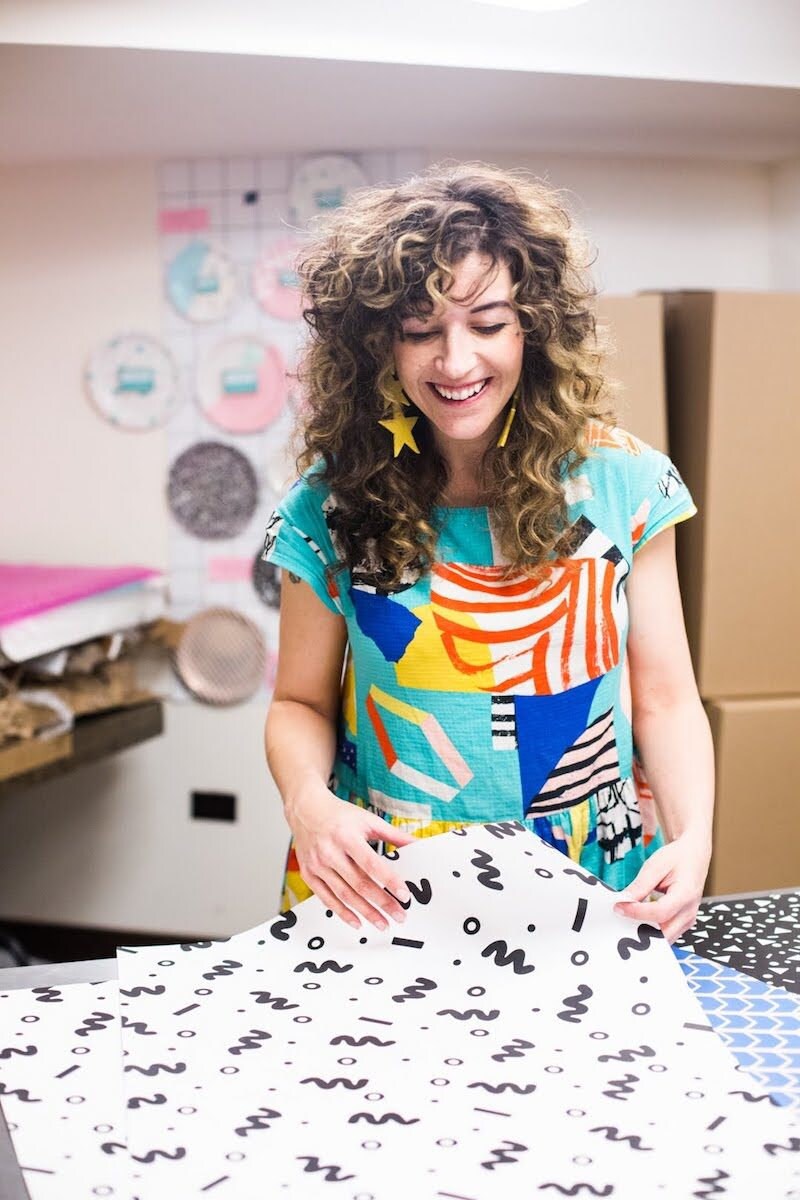 Photo by
Sydney Walters
What does your creative process look like?
I usually start with color—that's my jumping-off point. I try to translate whatever's in my head to a pared-down palette, then play around with the design work that I already have rolling. I keep a running catalog of sketches and things I can use for
gift wrap
and
plates
. It's pretty fun when it's time to design a new collection, because I can go through everything I've been drawing up over the last couple months and pick my favorites.
Do you work primarily with pen and paper? At what point does everything get digitized?
I start everything by hand and then I scan my hand-drawn images and translate everything into vectors. That's when I start building patterns and layering. Some of my
favorite designs
were actually accidents that occurred during that part of the process. Bash is known for having angles of colors that go across the plates—it was something that was part of our very first collection—but that motif actually came to be because I forgot to remove a mask when I was layering in Illustrator. When I saw how the image looked on the screen, I just ran with it. That's the most fun part of doing something by hand and then translating it to digital—there's room for error.
Where do you work?
That's a whole other story. When I first got started, I was working out of my apartment. But I have to make a pretty large quantity of everything, so I was living in a maze of cardboard within a year. Eventually I had completely outgrown my home as a workspace, and I was also missing being around other people. So I teamed up with two other Chicago party brands that were both on Etsy and we opened a space together. Our studio space is in the back and downstairs, and the front is a party and stationery store. It's called
Festive Collective
, and it's very pink. It's been great to take this Etsy model offline and interact with all of our customers. We built a really neat little community here in Chicago—it's the happiest place to work.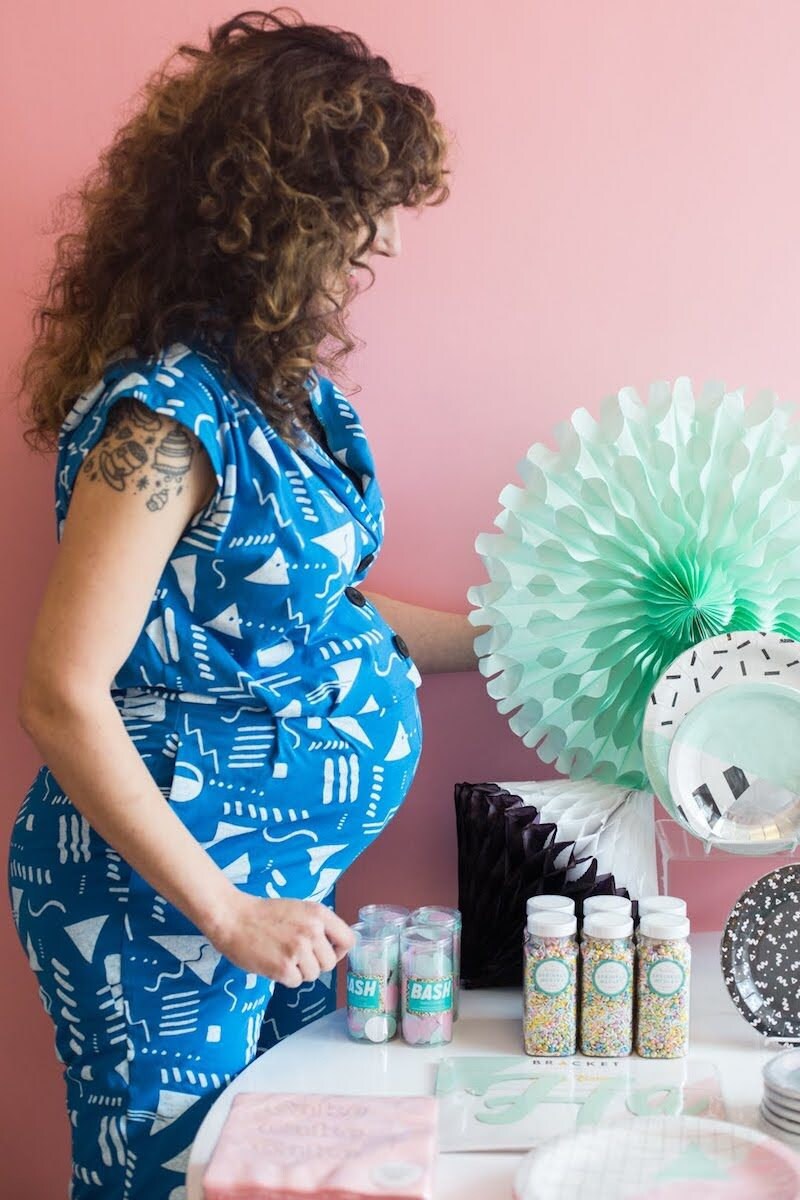 Photo by
Sydney Walters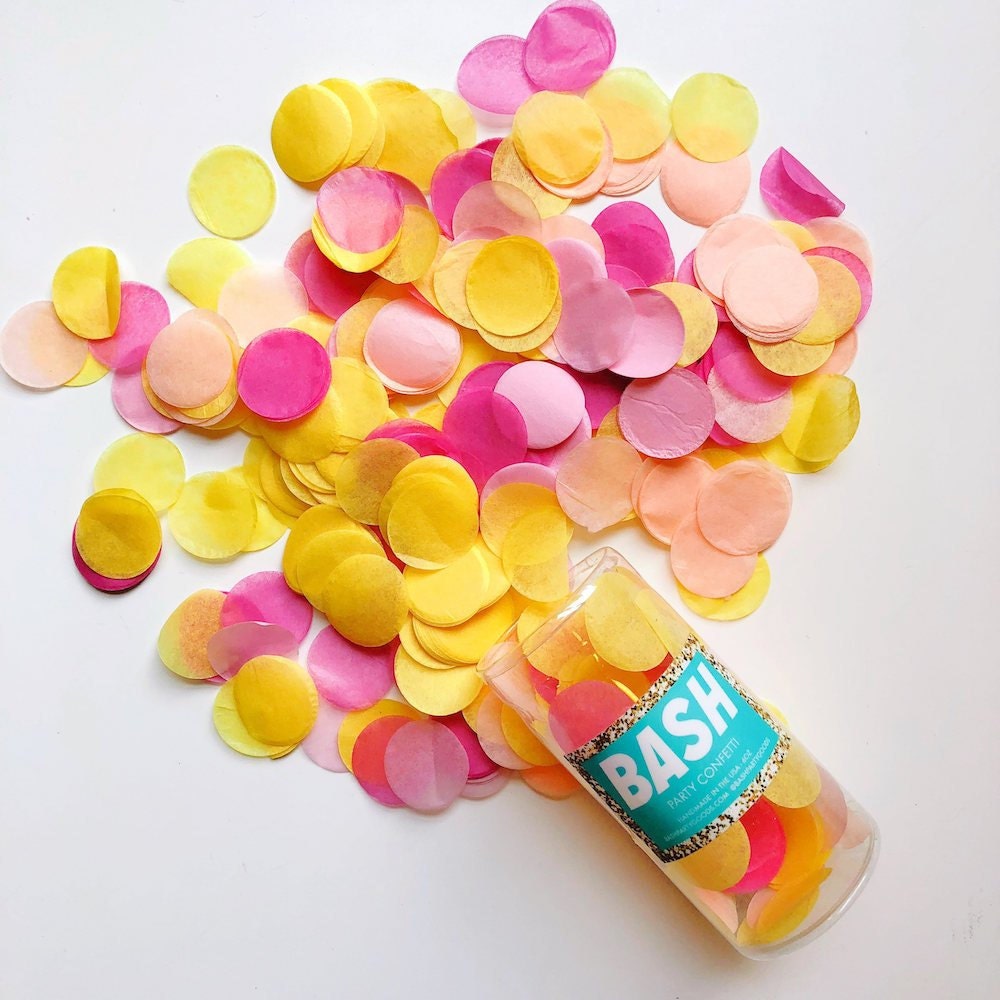 >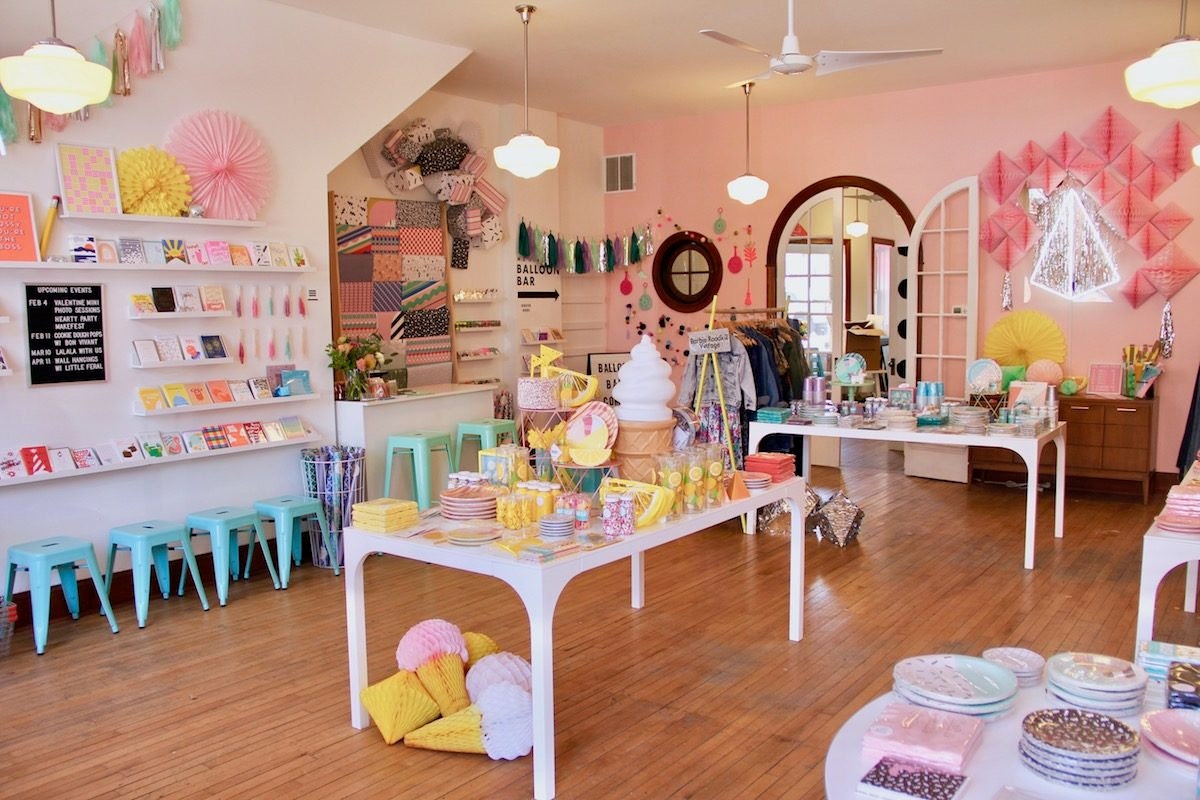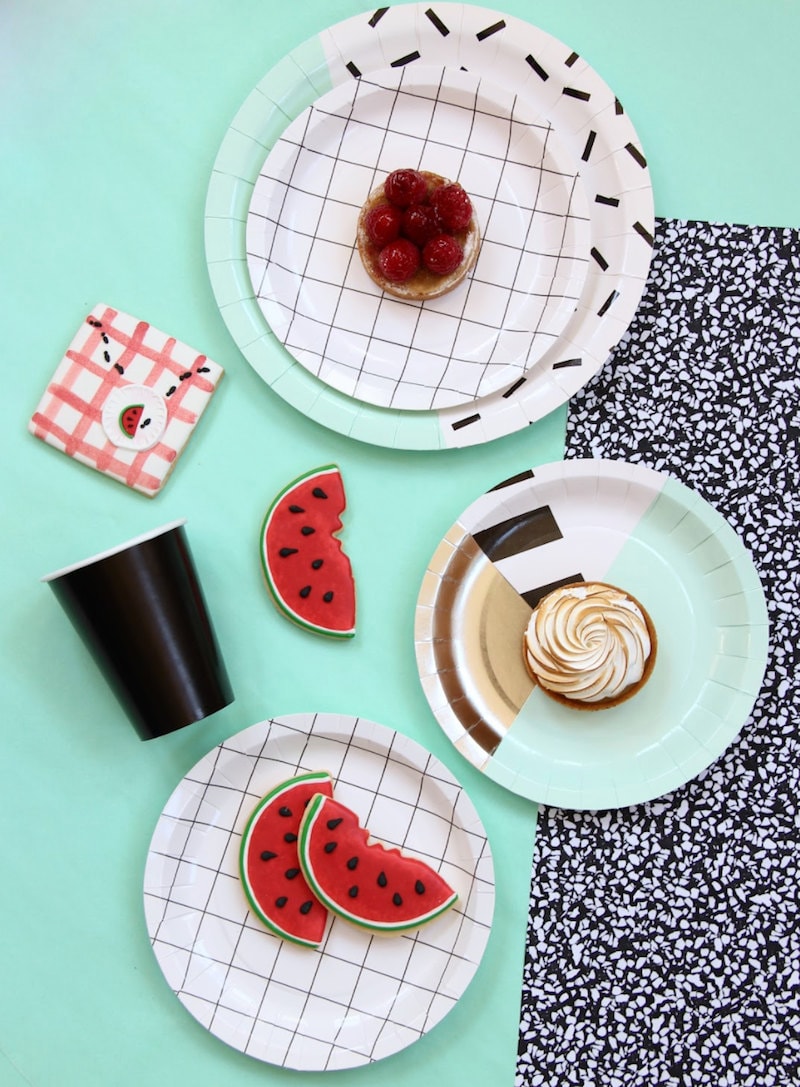 So, in your professional opinion, what makes a good party?
I think beyond the decorating, it's all about who you invite. It's really important to have a mix of people from different backgrounds, and a good mixture of people who know each other and people who have never met before. I love to set a stage for people, and then step back and let them make connections that they'll remember for the rest of their lives. And to bring people together who end up getting married.
Has that actually happened?
It has! In the last three months, two couples that met at parties of mine have been married. And it's not like I'm trying to set people up—I'm just trying to set a good mood.
Your Instagram​ is so fun. How do you approach social media?
My aesthetic is dictated by the space I worked in when I was just starting out. When I shot my first plate samples, I was living in a tiny studio apartment in Harlem. It was so small, the only surface I had to shoot on was my bed. So, I went to the dollar store, got some poster board, and staged a shoot with cakes and accessories. From an Instagram viewer's point of view, I was having these big pastel parties, but really it was poster board on a bed. As the brand grew and I got more space, I felt like it was important to stick with the format that helped my Instagram grow from the beginning. And because the look was simple and graphic, it translated really well to my product photography, too.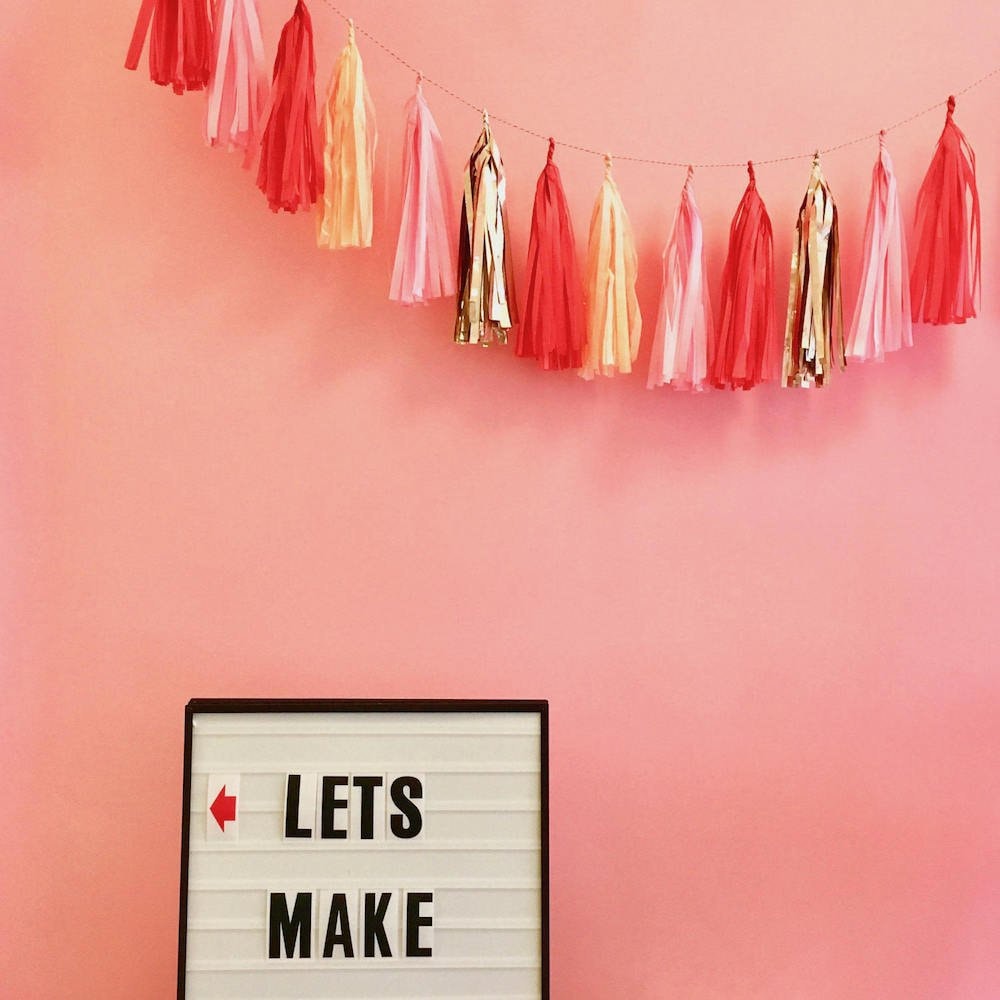 >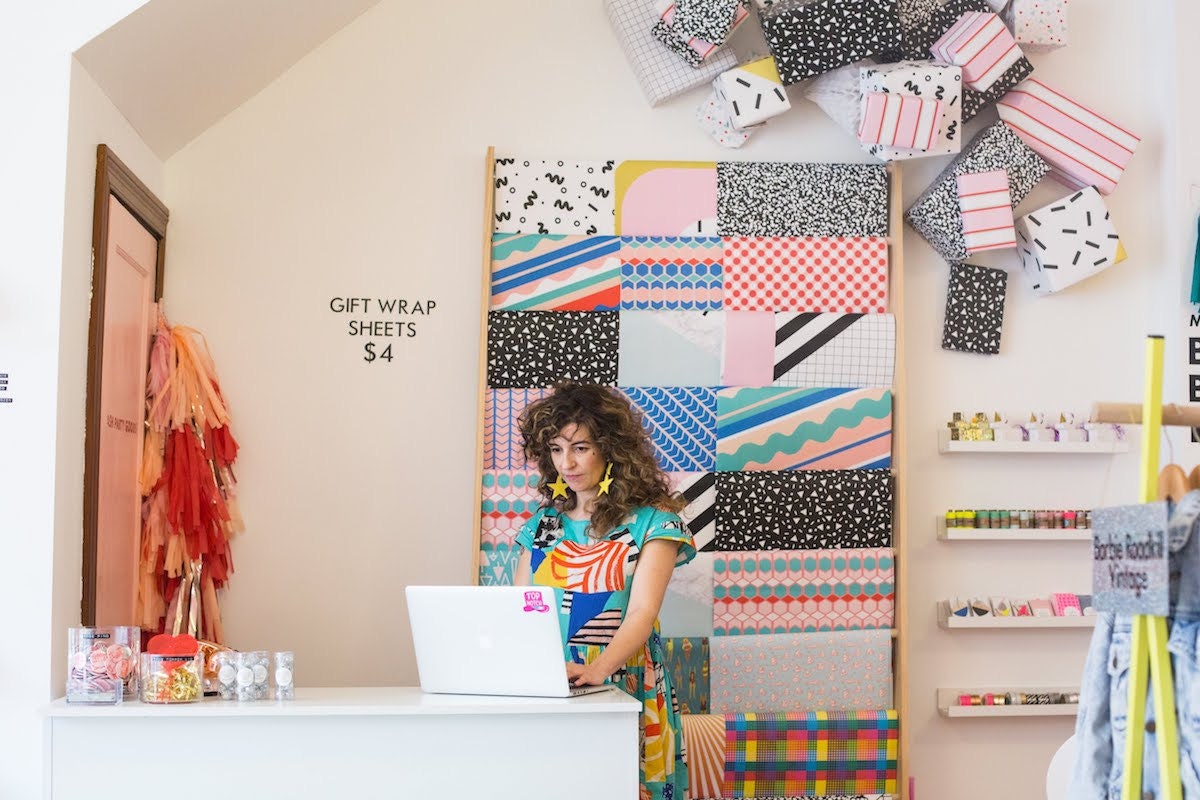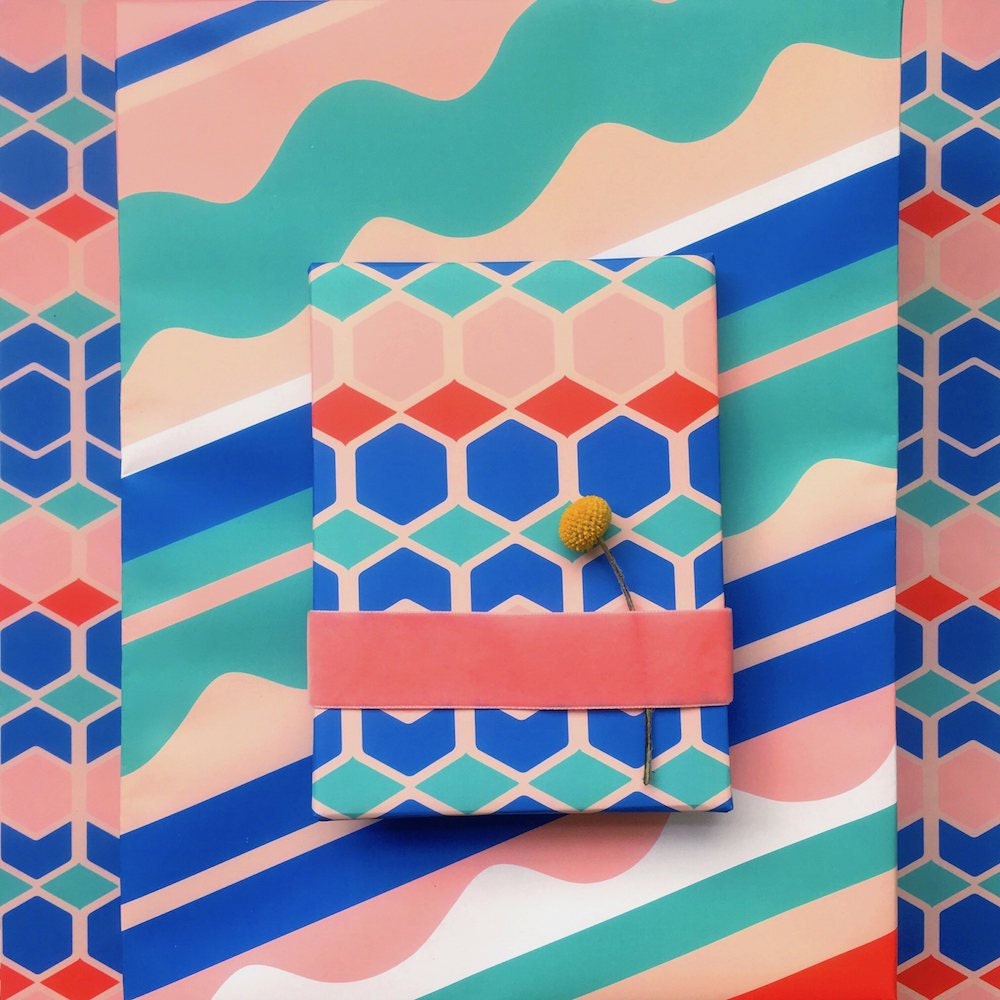 >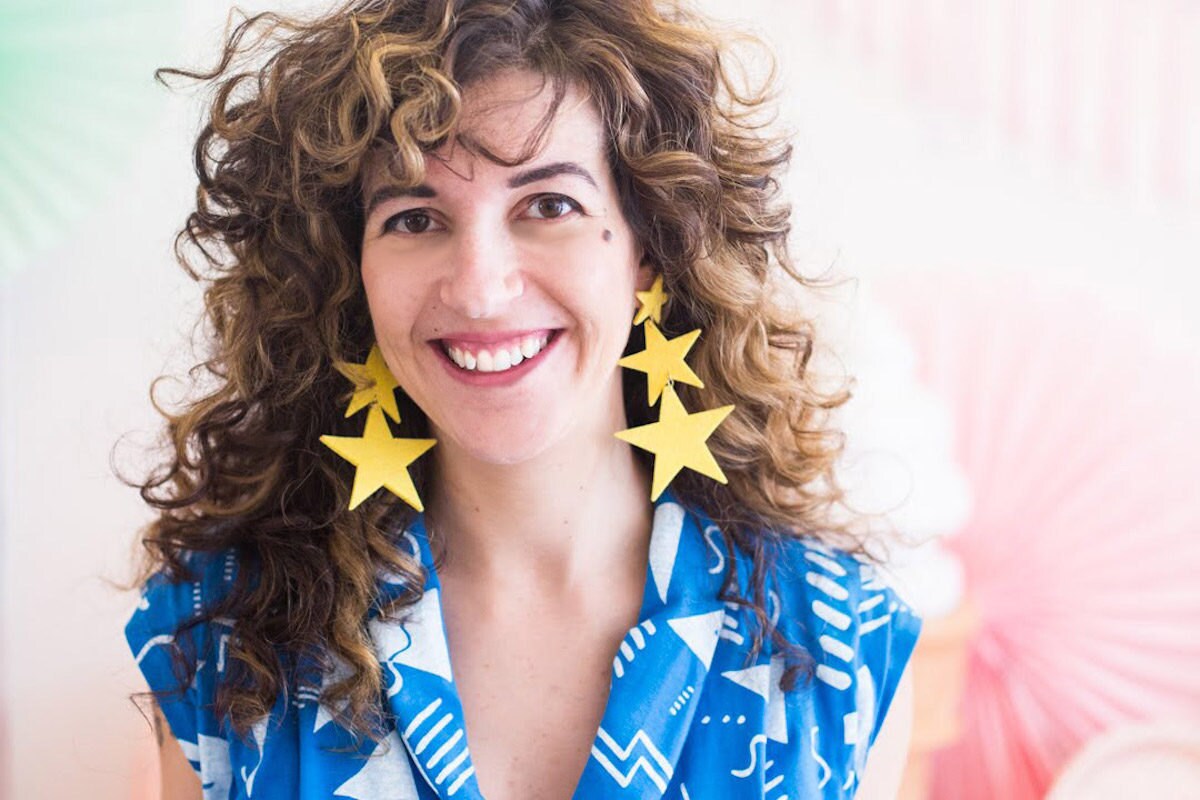 Photo by
Sydney Walters
How do you go about finding manufacturers?
That was absolutely the hardest part starting out, and it took an insane amount of research. In the end, it was me interviewing manufacturers as if I were interviewing candidates for a job. Eventually, I found one company that I really liked working with. Their quality is incredible, and they're so flexible and really creative. But they're just one of many manufacturers I work with—my
paper plates
are from one manufacturer, my
napkins
are from someone here in Chicago, and I use a different manufacturer for
gift wrap
. Every time I want to release a new product, I have to go through that whole process again. It would probably be easier if I were just going out trying to find the best price, but it's really important to me that everything is ethically made.
What are some of your goals for the future?
My biggest goal for the immediate future is to expand my
product line
. As much work as it is, I really love getting to apply my designs to new items. I'm excited to explore what else I can put designs on! That's my big focus right now, and where all my energy has been going. I would love to start doing clothing. It's just a matter of finding the right people to help make it all.
I can already imagine a jumpsuit, for sure.
I would wear all the jumpsuits!
Follow Bash Party Goods on Instagram, Facebook, and Pinterest.
Photographs courtesy of Bash Party Goods unless otherwise noted.