by Karen Brown
This Israeli swimwear designer draws on a background in industrial design to create her comfortable, confidence-boosting line.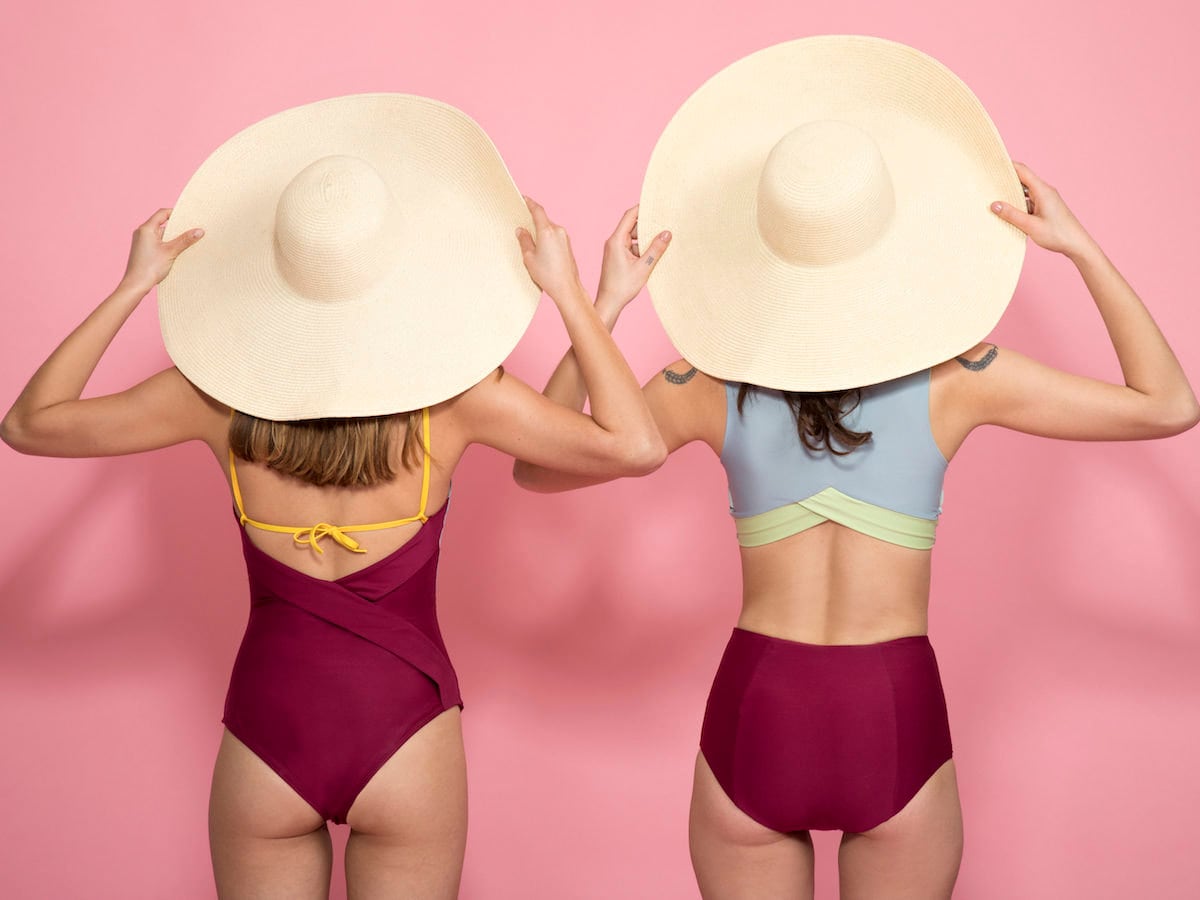 Even as a little girl, Israeli swimwear designer Irit Gromy demonstrated a flair for fashion. "When I was growing up, fabric was all around my house," she says. "My grandmother was a fashion designer, and I learned by watching her. I used her fabric to make clothes for my Barbies." By the time Irit reached college, however, she opted to pursue industrial design instead, focusing on furniture, sports bags, and an array of home decor items.
But everything changed the day she bought a one-piece swimsuit by mistake—and the seed for
Beacha Swimwear
was planted. "I didn't realize it was a one-piece," she says, "but wearing it was the first time I felt really comfortable going to the beach. I could sit on the sand without thinking about my belly—and it felt great! I knew then that I wanted to design a swimsuit that women would feel comfortable wearing, that was still cool and sexy." Today, Irit draws on her background as an industrial designer to create flattering swimsuits with an emphasis on comfort. "As an industrial designer, I learned to understand people's needs and desires," she says. "Now I work to design swimsuits that meet women's needs and desires to look good and feel great."
Read on to discover Irit's tips for getting the perfect swimsuit fit and shop the Beacha Swimwear collection.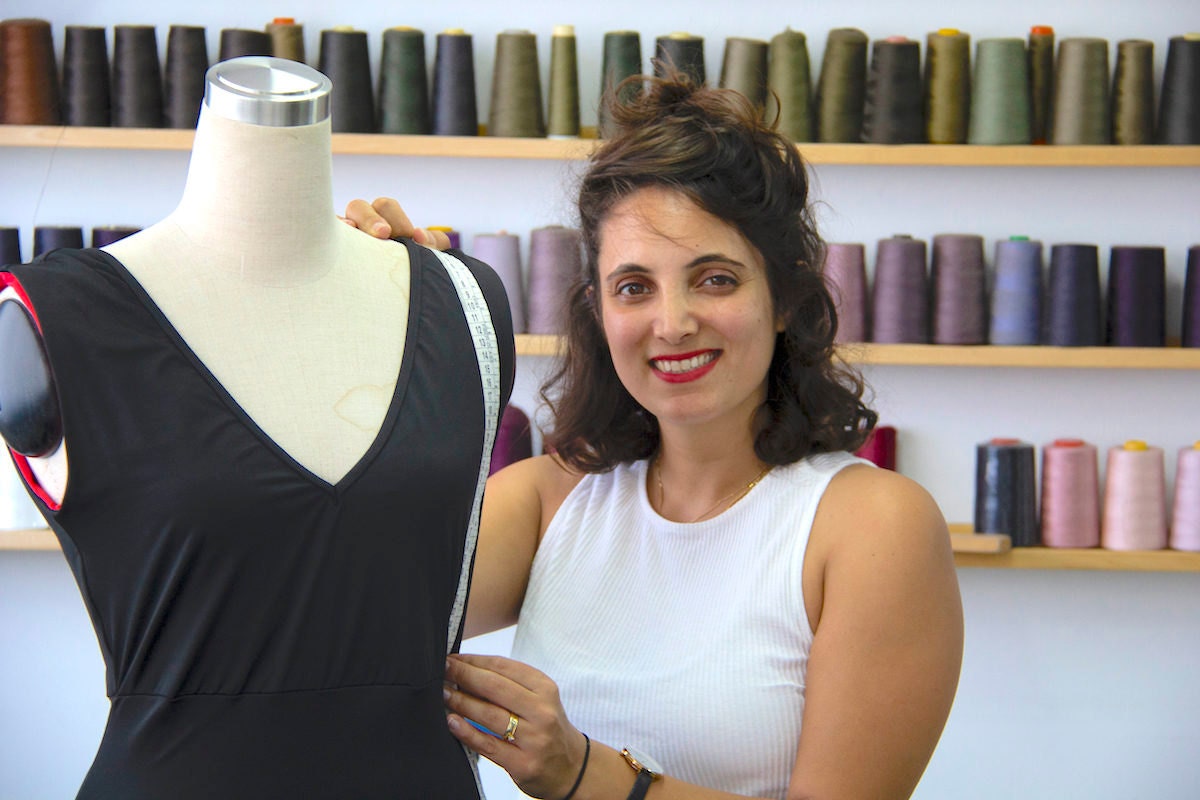 What's the secret to feeling great in a swimsuit?
You have to feel comfortable, both with the suit and with yourself. I think that's the most important thing about
my designs
—I design for comfort all the way. That means that nothing should be too loose or too tight, and the suit should feel supportive. All of my designs have built-in bust support, like a sports bra inside, and you can add a padded cup to all of them.
When it comes to swimsuit shopping, what are your tips for finding the right fit?
When you buy a swimsuit, you want to think about the parts of your body that you want to emphasize—maybe it's your bust, maybe your waist, or maybe your neckline. I definitely recommend using the size chart in my Etsy shop—there's a
video
that walks you through it. And if you have questions about a suit, I always suggest asking the designer—in this case, me.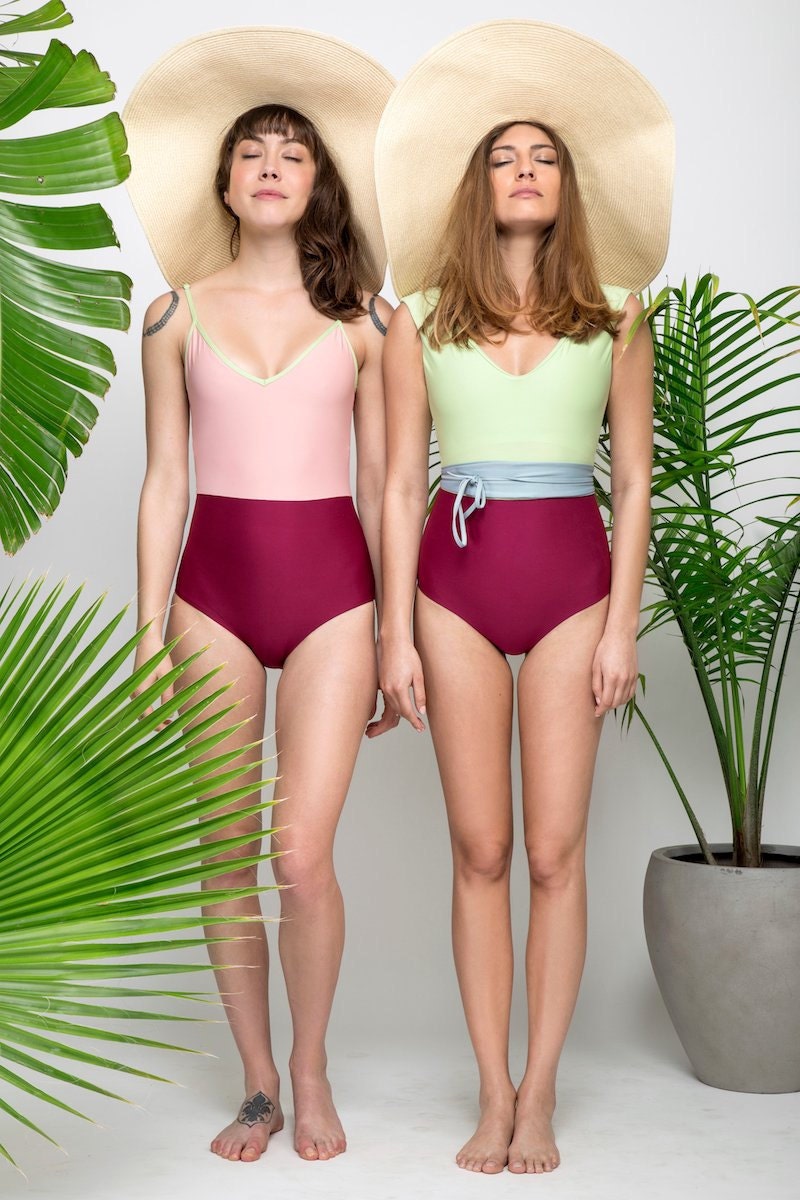 >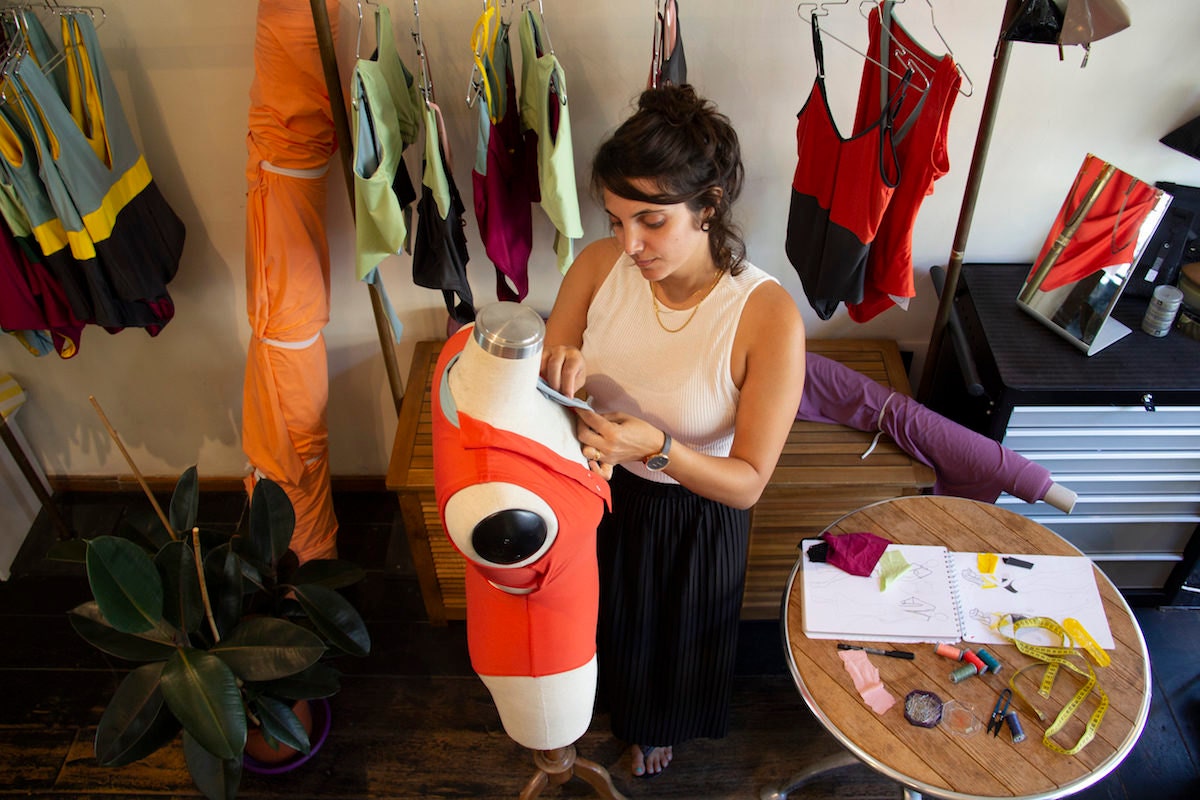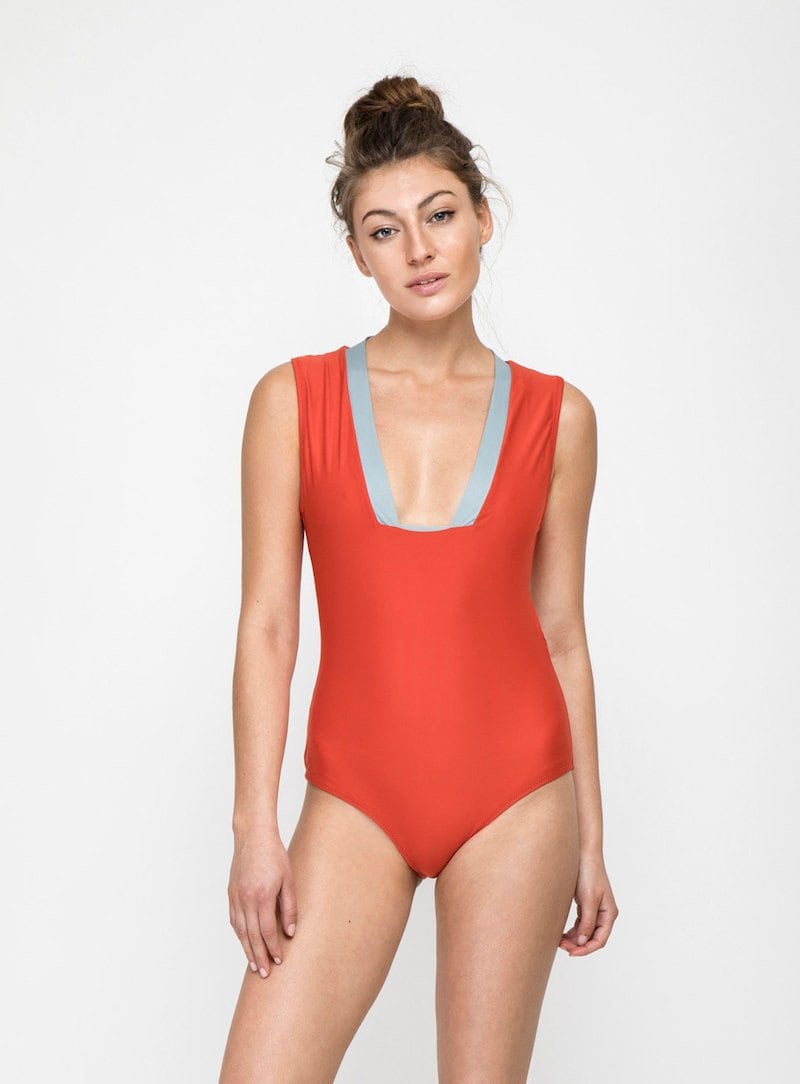 >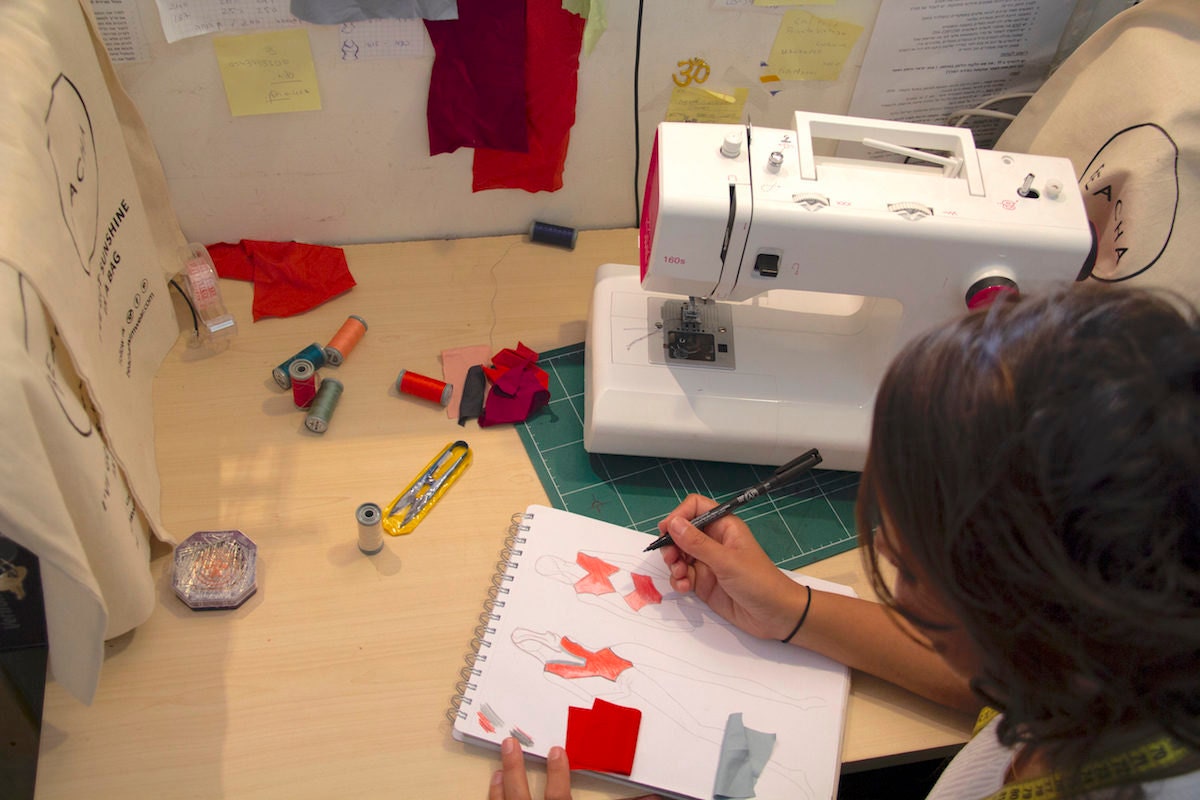 You have some fun throwback categories in your shop, like Retro and Classic Vintage. What is it about these styles that appeals to you?
I use those categories because sometimes it helps customers find what they're looking for, but I consider most of my designs to be classic. I think every fabric and every piece of the suit should mean something. I don't like to use fabric only for decoration—it should always have a purpose. I use color blocking rather than patterned fabric, and I like my designs to be really clean.
Your styles range from sophisticated to sporty to dressy, and even bridal. How would you describe the different moods of your swimsuits and the people who wear them?
Not every garment is suitable for every occasion. Sometimes you're wearing a suit for lounging, other times you might be at a beach party, and other times you're more active. Every time I design I imagine different situations. And I always test each swimsuit to evaluate how it feels and fits.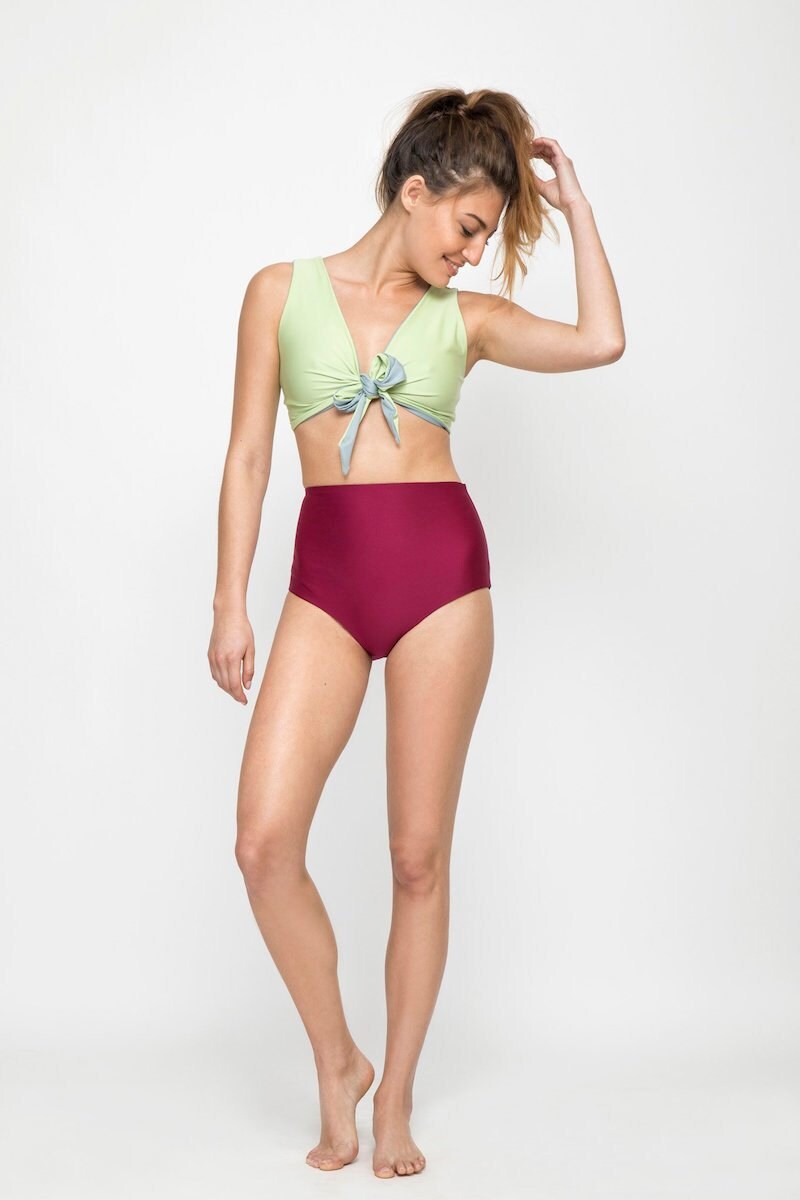 >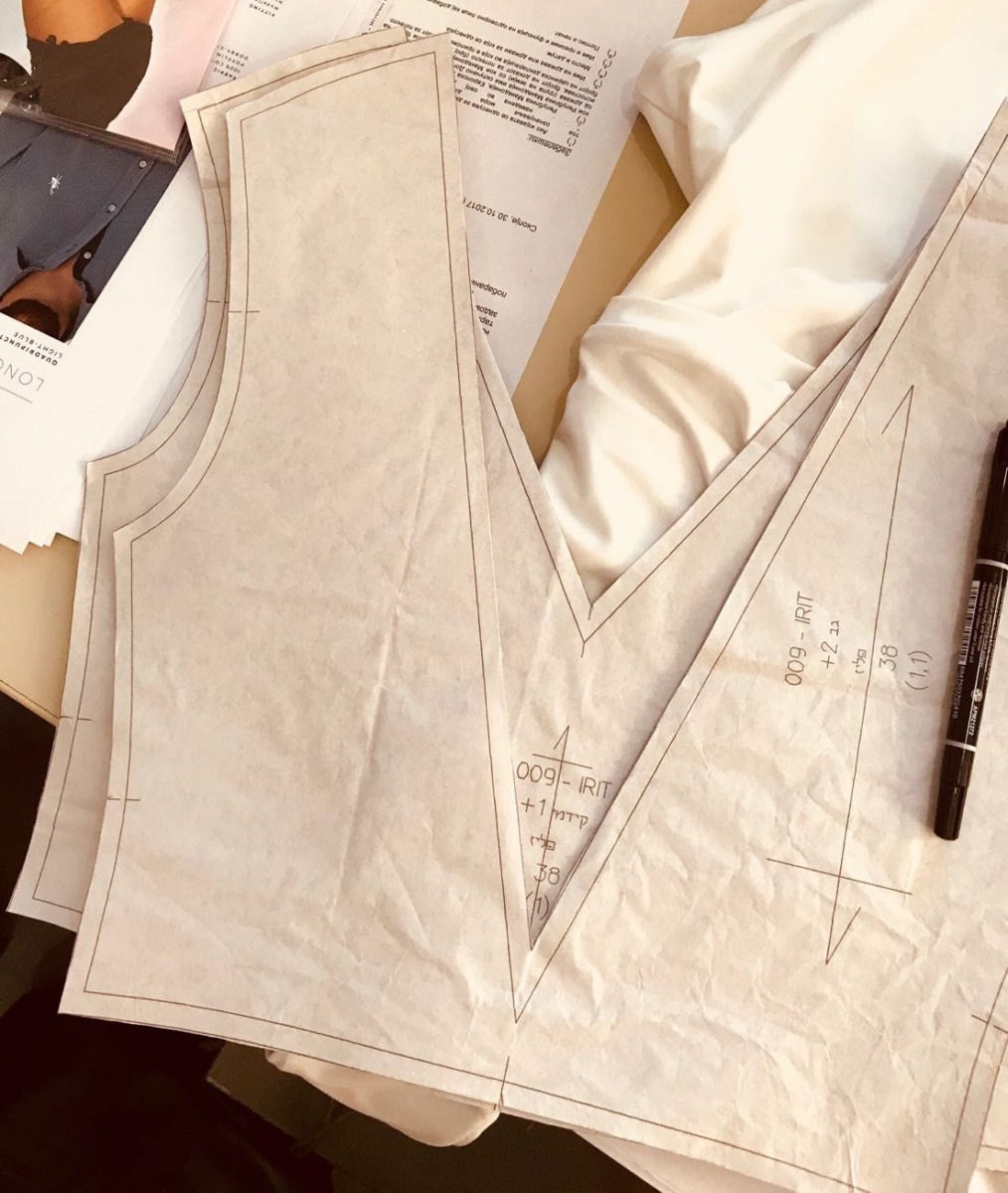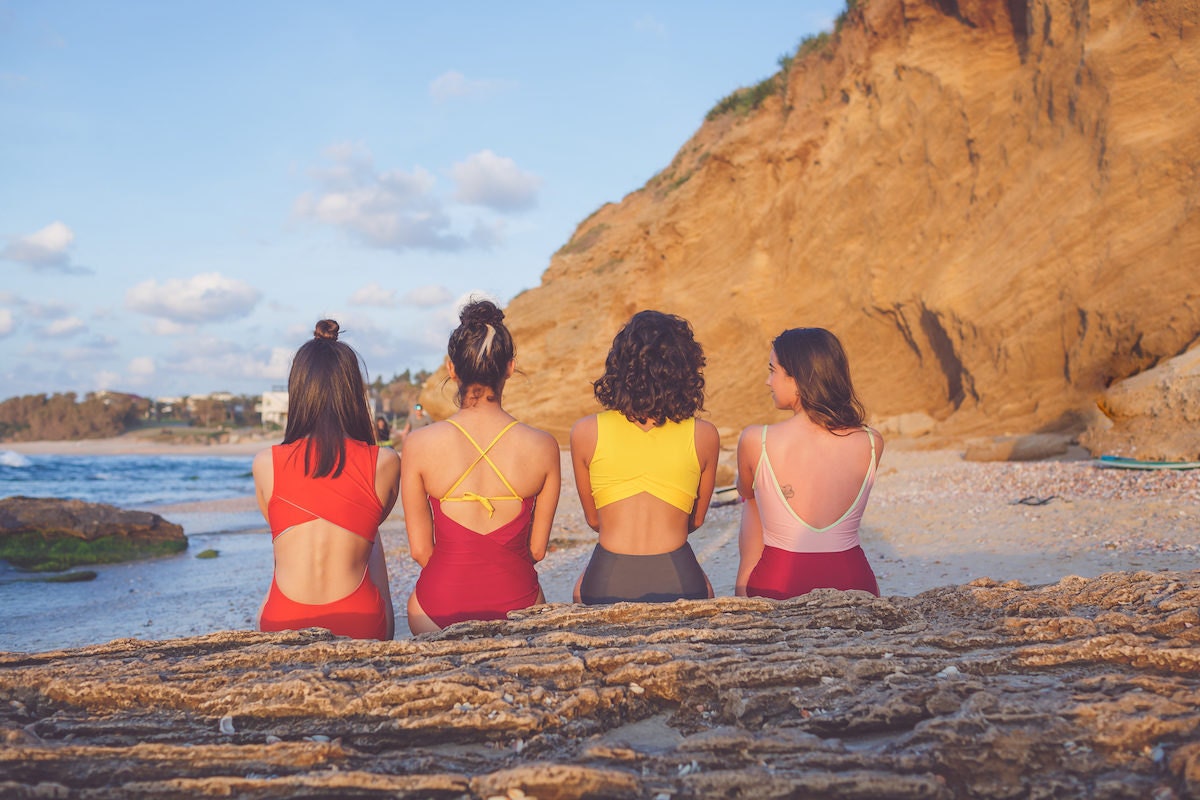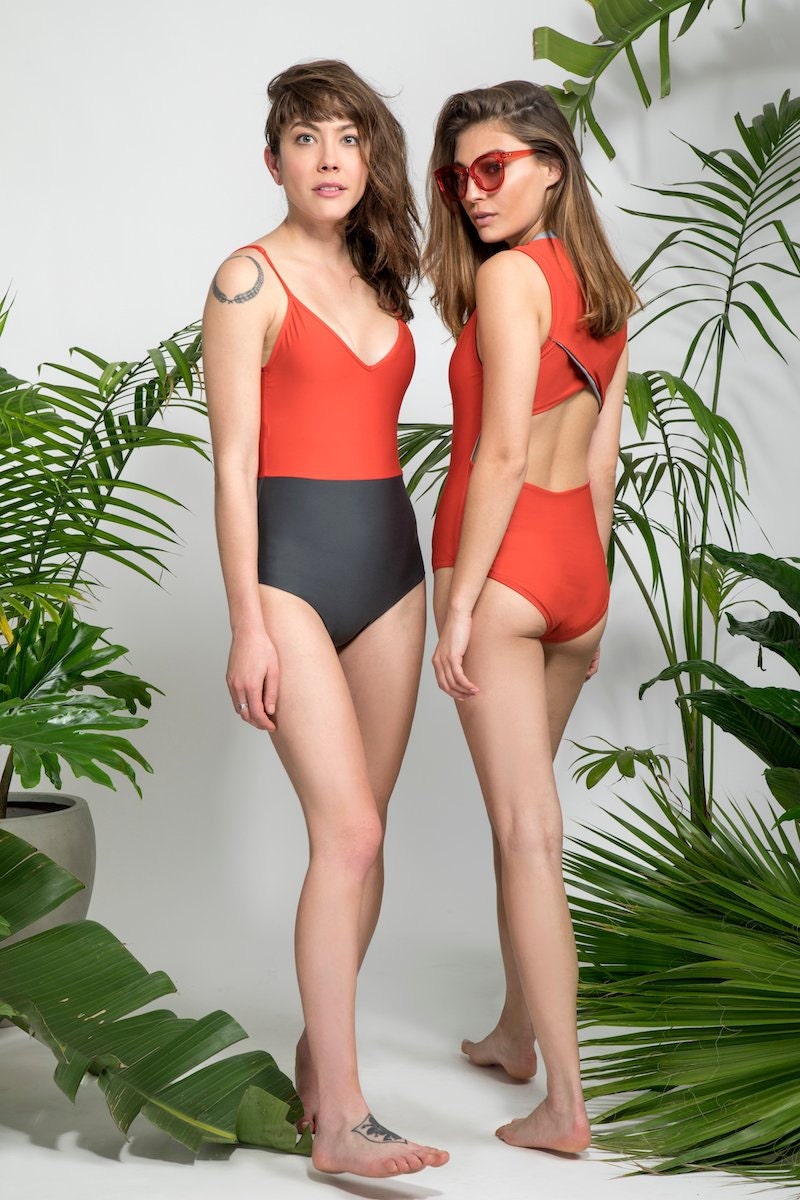 >
What does the testing process look like?
First, I try it on myself—I think I'm my own harshest critic. I'll try it sitting, jumping around, and lying down. I have to feel comfortable in a suit myself before I go any further. Once I do, I'll try the prototype on a few friends with different body types. Some suits work better for one body type than another, so I like to see how it looks on each of them and then decide how I should make modifications.
What are some of your best-selling suits?
The
Carmi
,
Mylo
, and
Feliz
styles are the most popular. The designs are very simple and they really flatter your body.
What's your personal preferred style?
I gave birth a year and a half ago and my body has changed. These days, I want a swimsuit that will hold in my belly, and I've met a lot of new mothers who feel the same. They look great, but their bodies are different, so I've tried to design nice one-piece swimsuits with them in mind. This summer I'm wearing the
Carmi
 a lot. I really love it in yellow. In terms of styling, you can wear all my swimsuits with jeans, or shorts, or a skirt. You can
accessorize
them and really make them part of your
wardrobe
and personal style.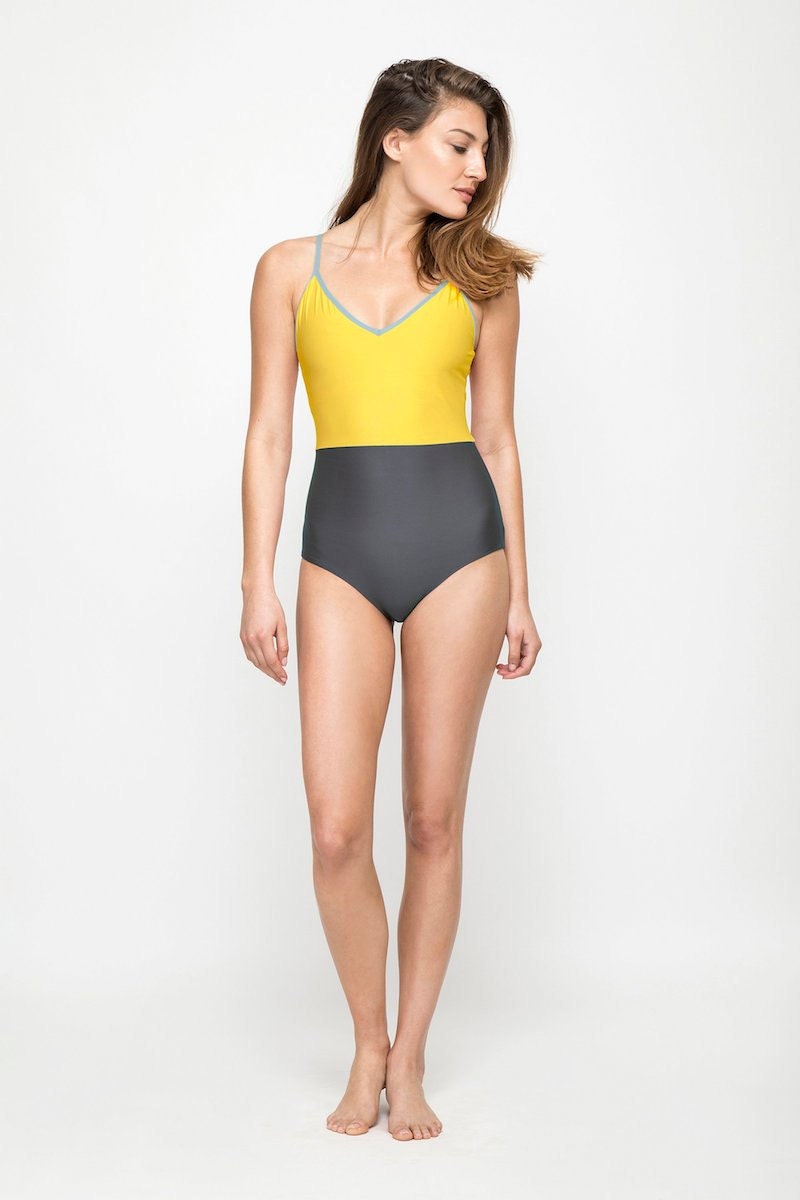 >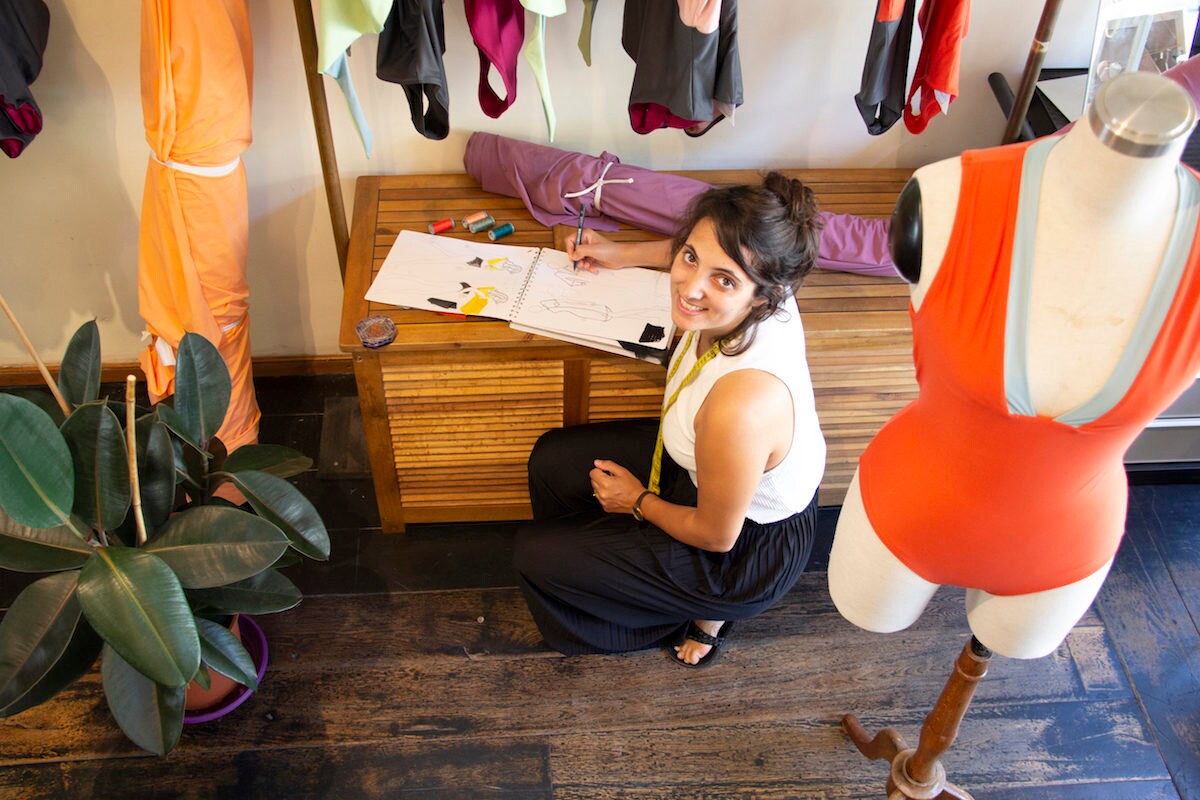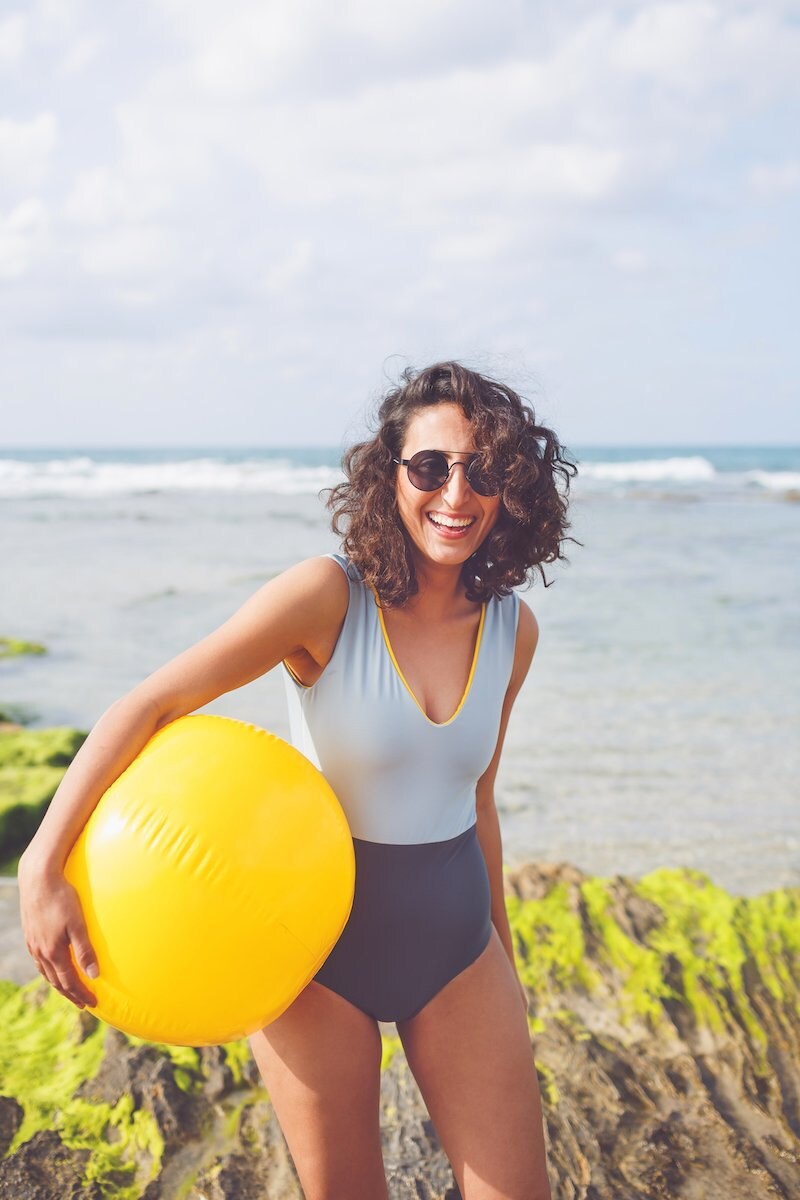 >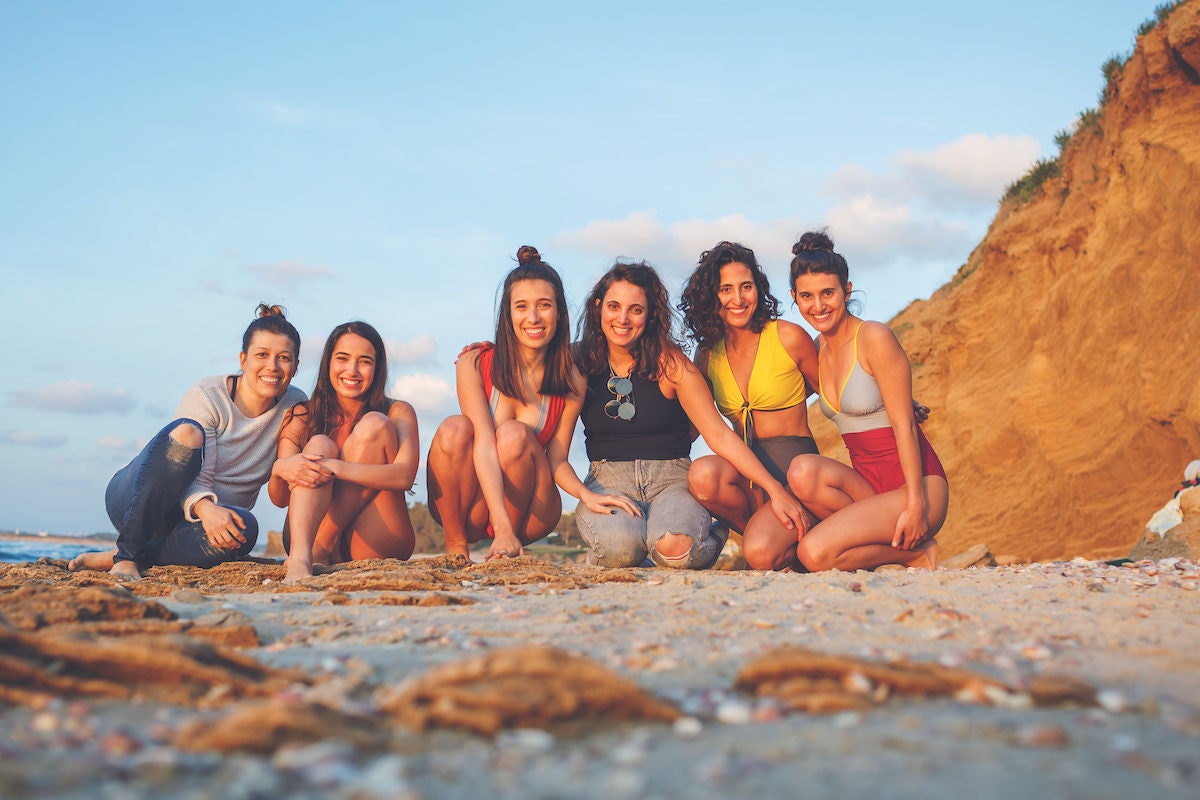 Let's talk production. Do you sew everything yourself?
I create all the patterns and sew the prototypes myself, and I choose all the color combinations. For production, I work with three really nice women from a small local sewing factory. They have the special machines required for swimsuits, because the stitches need to be flexible and stretch.
So, what's next for Beacha? Do you see yourself expanding into other lines of beachwear?
Definitely. I'm working on a new collection of beachwear right now. I also want to develop a swimsuit with a very supportive bra for large-breasted women—I really want to design for them. And I want to create a line for kids. Basically, I'm always working on new things. I'm in love with what I'm doing.
Follow Beacha Swimwear on Instagram, Facebook, and Pinterest.
Studio photographs by Hadas Peretz, beach photographs by Tali Dovrat.