Adding lambs to the family farm gave Teresa a new creative outlet — and changed her life in the process.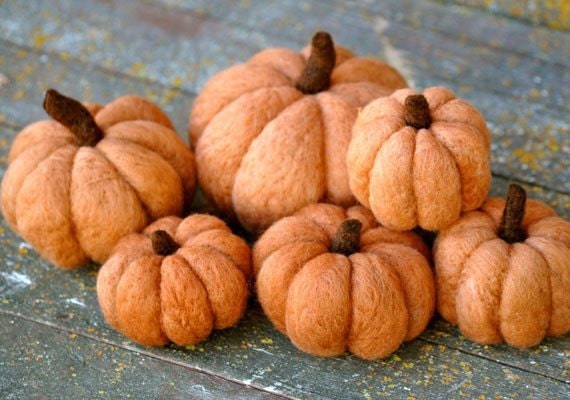 Hi! My name is Teresa Perleberg, and I'm the designer and maker behind
Bear Creek Design
. I live on a farm near Fort Ransom, North Dakota, with my family, and I make needle-felted sculptures and needle-felting DIY kits using wool from our flock of sheep.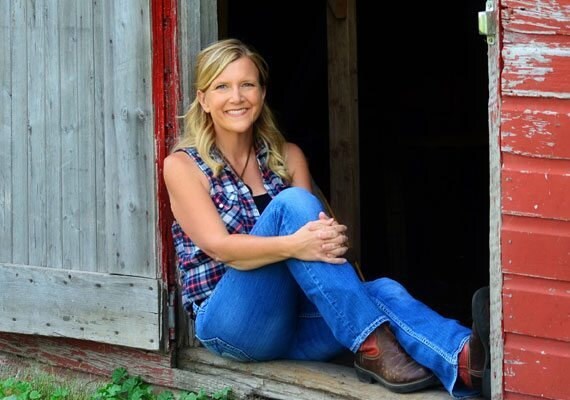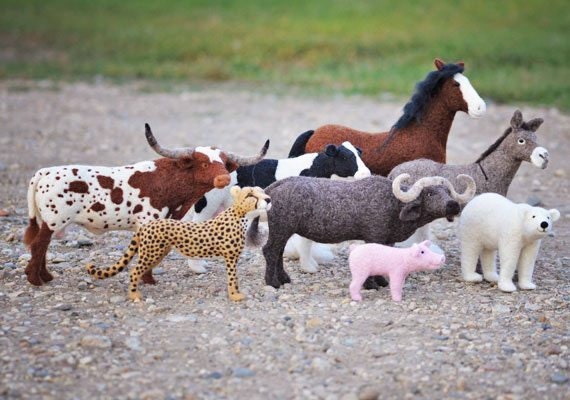 The story of Bear Creek Design starts in 2006, when my daughter asked for a lamb for her eighth birthday. We live on a cattle farm, and I had grown up with sheep on my family's farm, so this wasn't such an odd request. My husband and I decided to get her two lambs, and while we were at it, we threw in two for me as well. Soon after, I joined a local spinning guild to learn how to spin our wool into yarn. The wonderful ladies in the guild taught me so much about what can be done with wool — including how to needle felt, which ended up changing my life.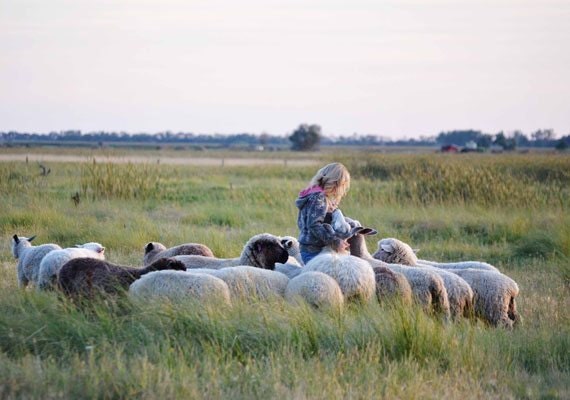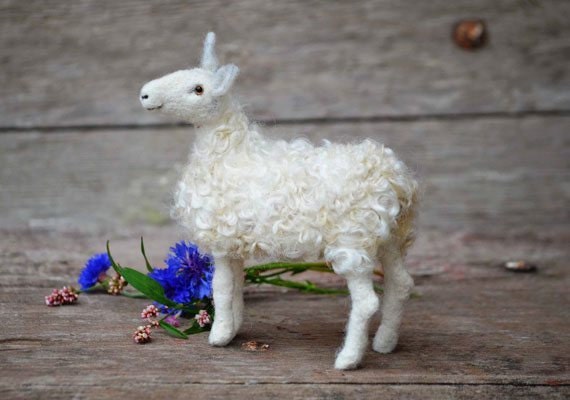 While participating in local events with the spinning guild, I found that people were interested in purchasing my needle-felted sculptures. So in 2008, I opened my Etsy shop and started selling my sculptures and my hand-spun wool. Around that time, I began teaching classes on needle felting locally, and I heard from my Etsy customers through social media that they wanted to learn from me as well. With this in mind, I wrote instructions on how to needle felt a bear, took pictures of each step, and made the whole thing into a kit — complete with wool from our sheep. Since then, I've designed several more kits for beginners, and our flock has grown to 65 well-loved ewes.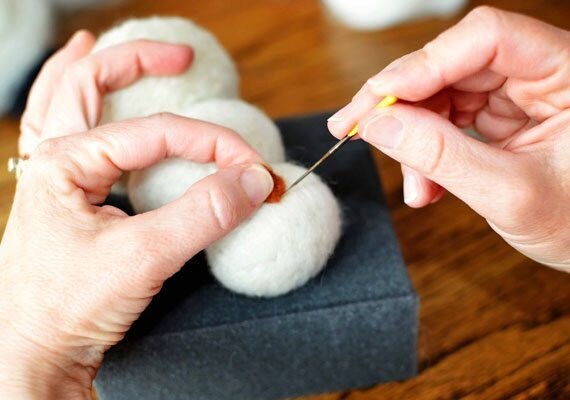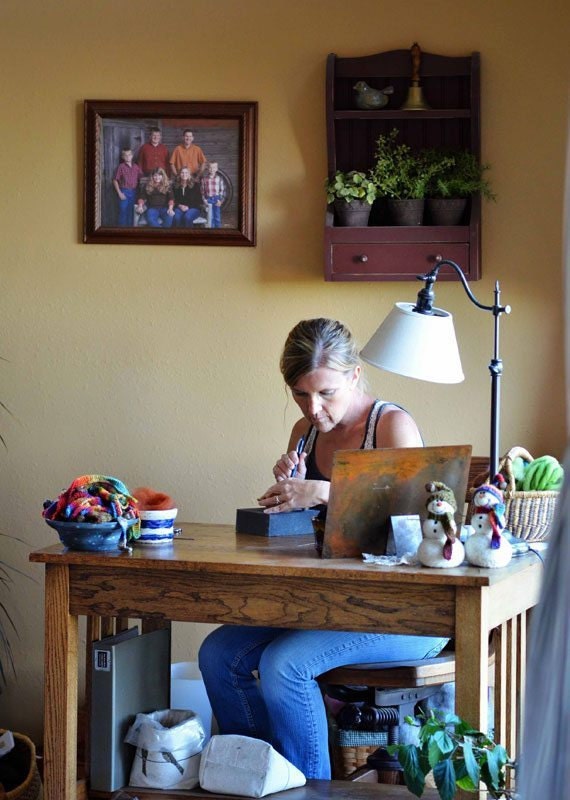 I find daily inspiration in observing the animals on our farm, as well as those in the wild. A trip to the zoo usually inspires a new sculpture, as does browsing through a children's picture book. I also love taking photographs of animals: I find it very helpful to reference these photos when I'm ready to sit down and felt. Whenever I make a felted sculpture, I pay particular attention to the animal's expression, as this is what really brings them to life. My pieces are always happy, and even the realistic animals have a slight grin if you look carefully.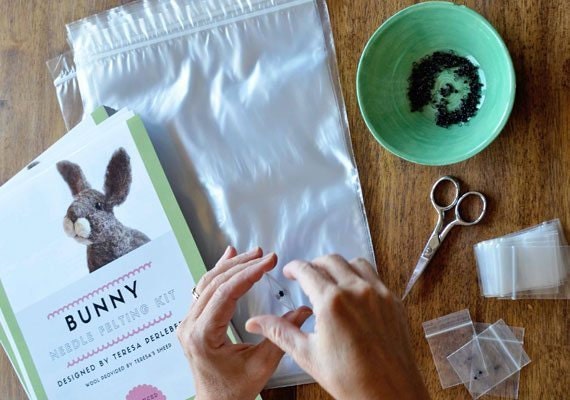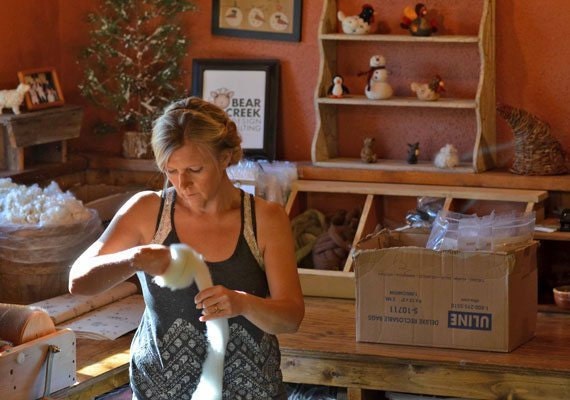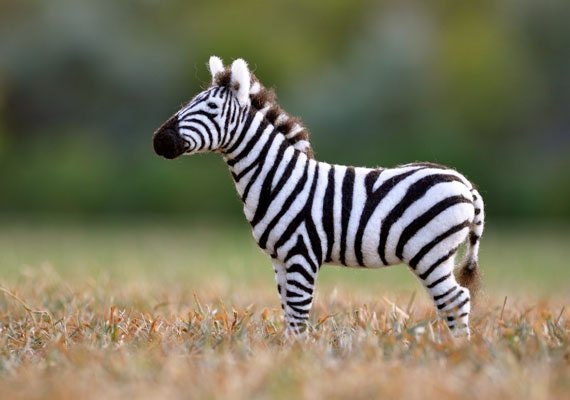 I live in a remote area where the combination of selling art, ranching, and raising a family would be very difficult without Etsy. I treasure the people I have met here — I have some customers who have been collecting my pieces since I first opened my shop, and they've become like old friends to me. I like to know that something I've made brings a smile to their faces. Over the years, my children have learned so much about starting and operating a small business by observing my experiences. My daughter, Libbie, who is today a very talented knitter, even has plans to open her own Etsy shop this October when she turns 18.
Follow Bear Creek Design on Facebook, Twitter, Pinterest, Tumblr and Instagram.
All photographs by Bear Creek Design.