by Katie Hawley
Elevate your kitchen essentials with hand-carved spoons and stylish serveware you won't want to hide away in a cabinet.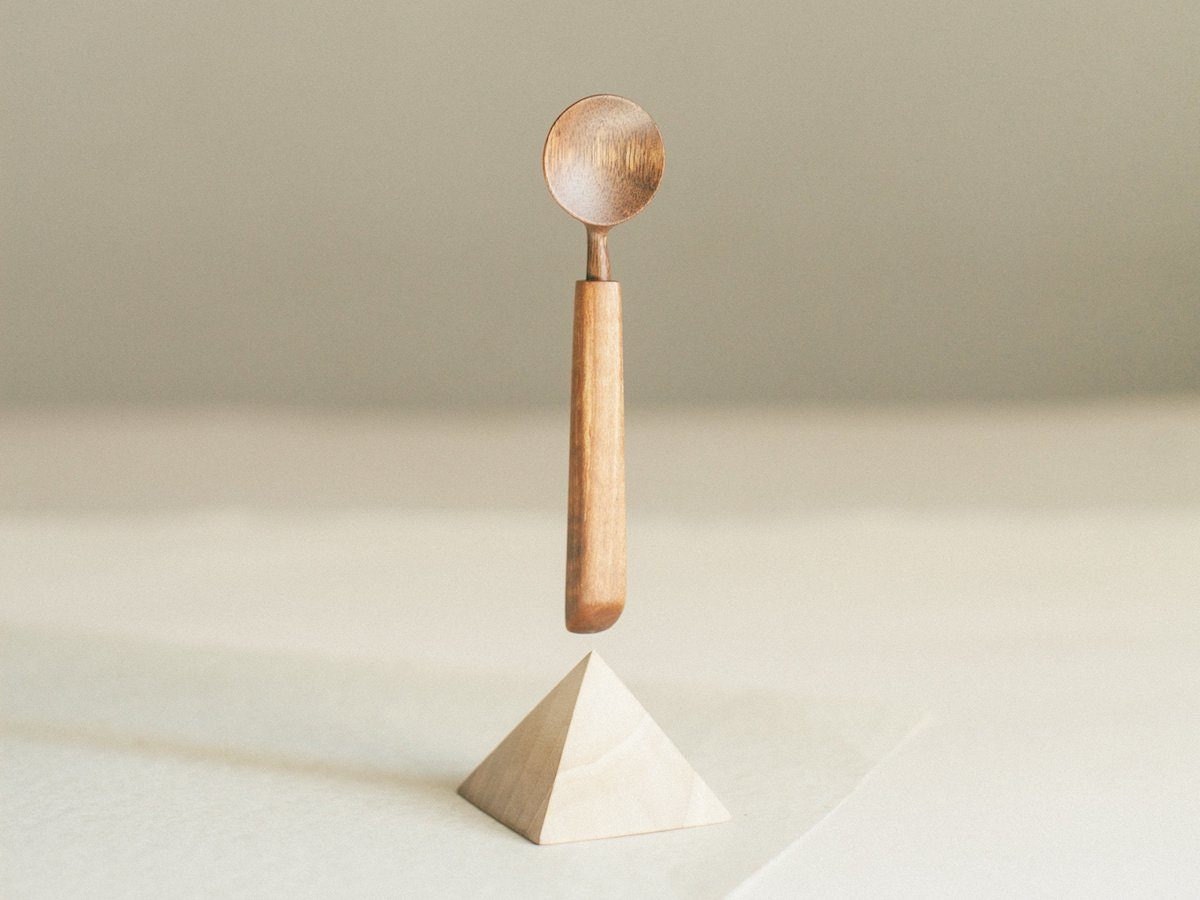 In our weekly Featured Shop series, we shine a light on a standout shop from Etsy's talented seller community, offering readers a behind-the-scenes look at their process and story.
Sustainability means different things to different people, but at its core it all comes down to appreciation: for the objects we use, what we consume, and the care and resources that go into producing both. For Kiev, Ukraine-based woodworker Kirill Babii—who grew up farming his family's land and worked as a nature photographer during his university years—the value he places on reclaimed materials and economical design is at the very heart of his handcrafted homegoods line,
Belaya Hvoya
.
Explore the Belaya Hvoya collection
"I don't cut down trees for the wood I need," explains Kirill, who collects fallen trees and logs cast off from construction sites to build his elegantly finished tableware and multipurpose,
modular dining utensils
. "I also try to be as efficient as possible with how I use the wood I have. I don't necessarily think that we must only use natural materials in our lives, but I do think we should be quite careful about which materials we use and how our choices influence our life and the life of our surroundings."
Even if you're simply drawn to the look of his line, Kirill's fine finished products—think angular scorched wood
cutting boards
and striking, display-worthy
handled plates
—are likely to inspire you to preserve, enjoy, and admire each consciously crafted piece for the long haul. And what could be more sustainable than that?
Read on to learn what inspires Kirill most, and shop the Belaya Hvoya collection.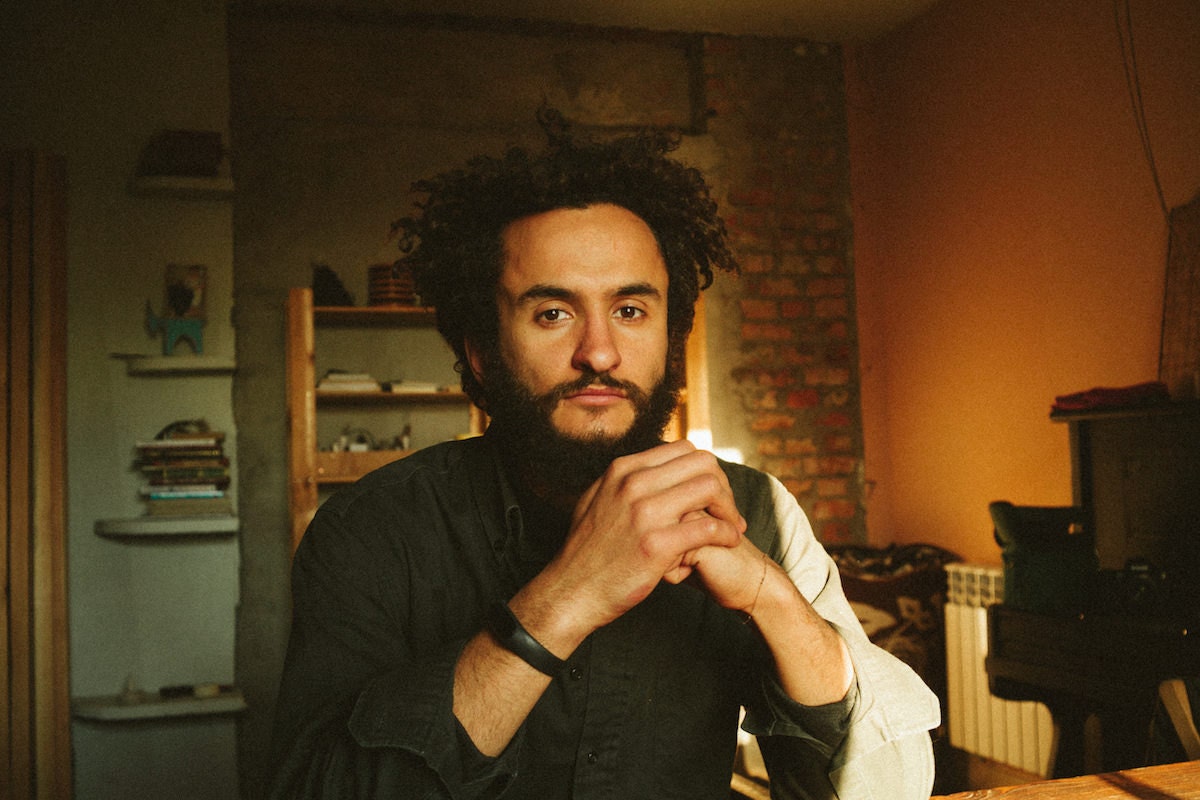 Photograph by Sasha Tereshchenko
How did you get started making wooden homewares?
On my way home from university one day in 2012, I came across a sycamore branch. I was getting my masters in technical processes and production, but at that very moment I realized I didn't want to spend my life in factories. I wanted to connect with other human beings and with nature.
I began collecting wood from around the city and using it to create atmospheric lighting fixtures. It was very inspiring to rebirth dead wood into something with another function. I loved the process of creation, but I hadn't thought about selling my work until I shared it with my girlfriend at the time. She liked it so much that she offered to help me establish a brand. I dropped out of university and we moved from Crimea to Kiev to build a workshop; on the train we thought of the name Belaya Hvoya, which comes from the Russian for "white pine needle".
How did your product line evolve from there?
For the first year or so I only focused on lighting, but then I began making
kitchen utensils
and they exploded and completely replaced the lamps. At the beginning, I was only selling in the Ukraine and Russia, but during my third year in business I signed up for Etsy and began to sell kitchen utensils all around the world.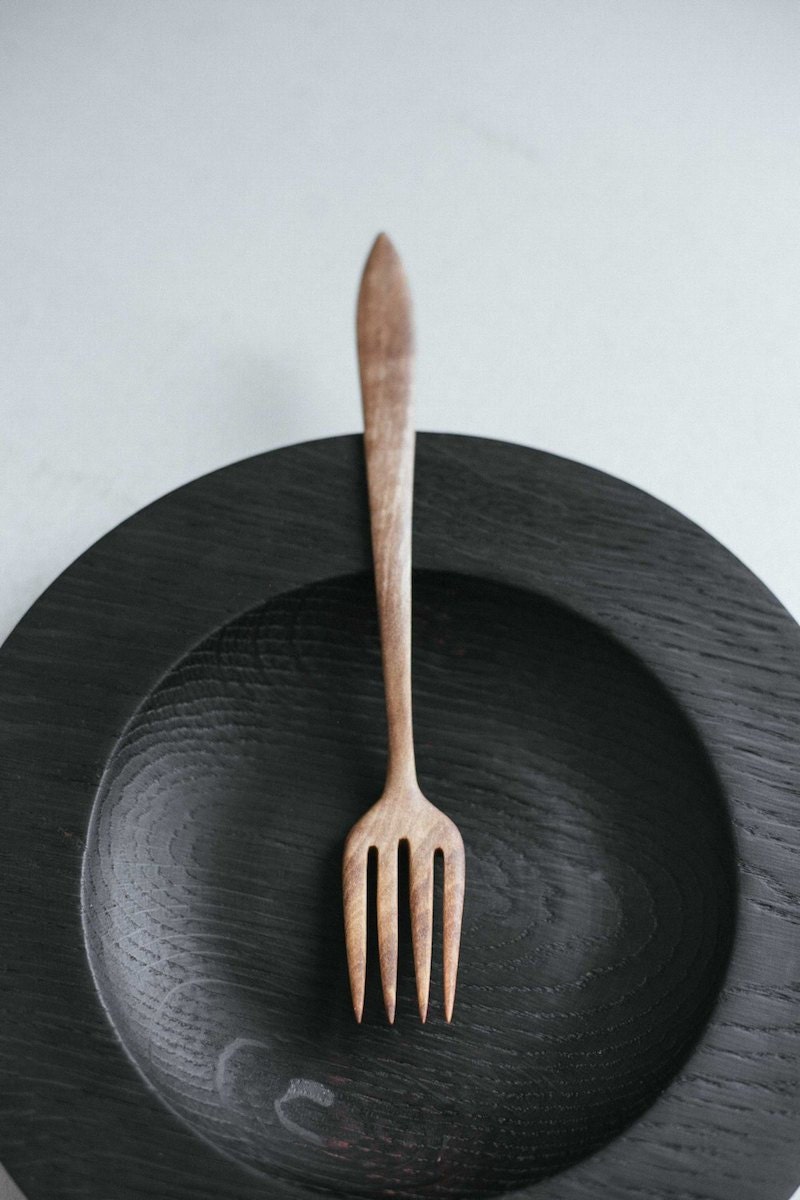 >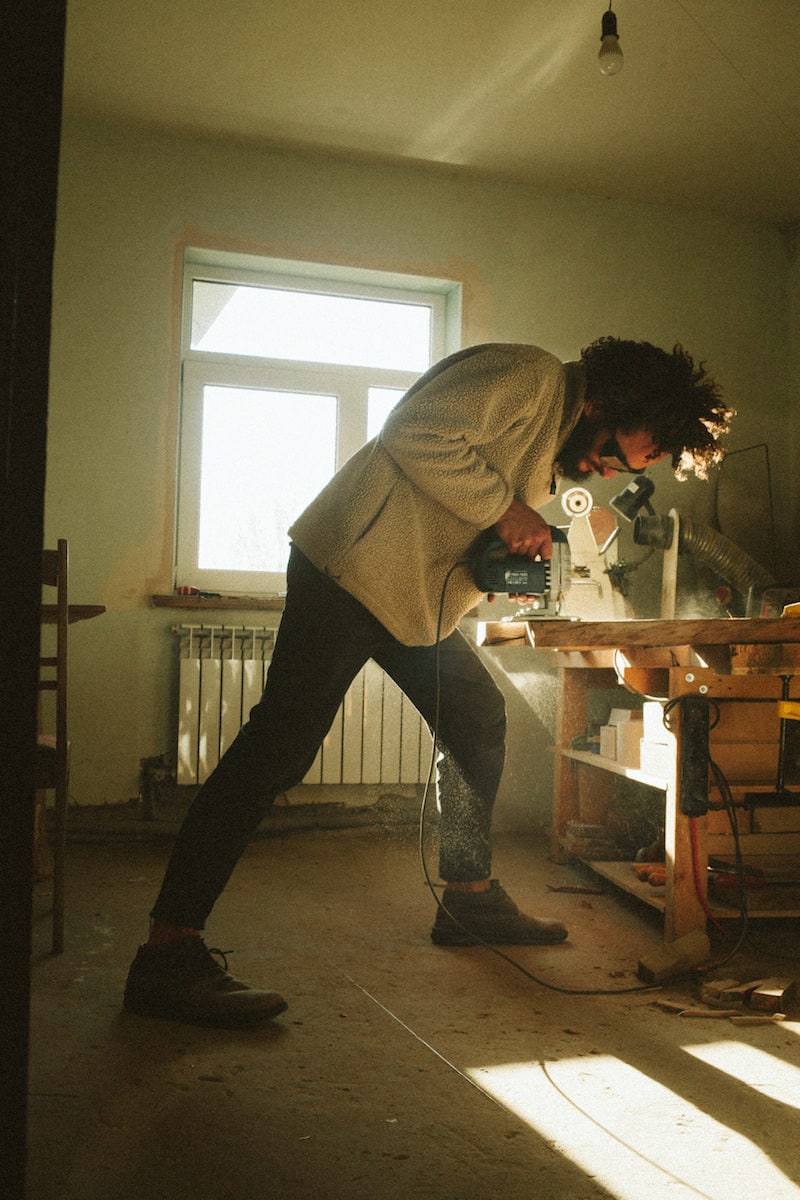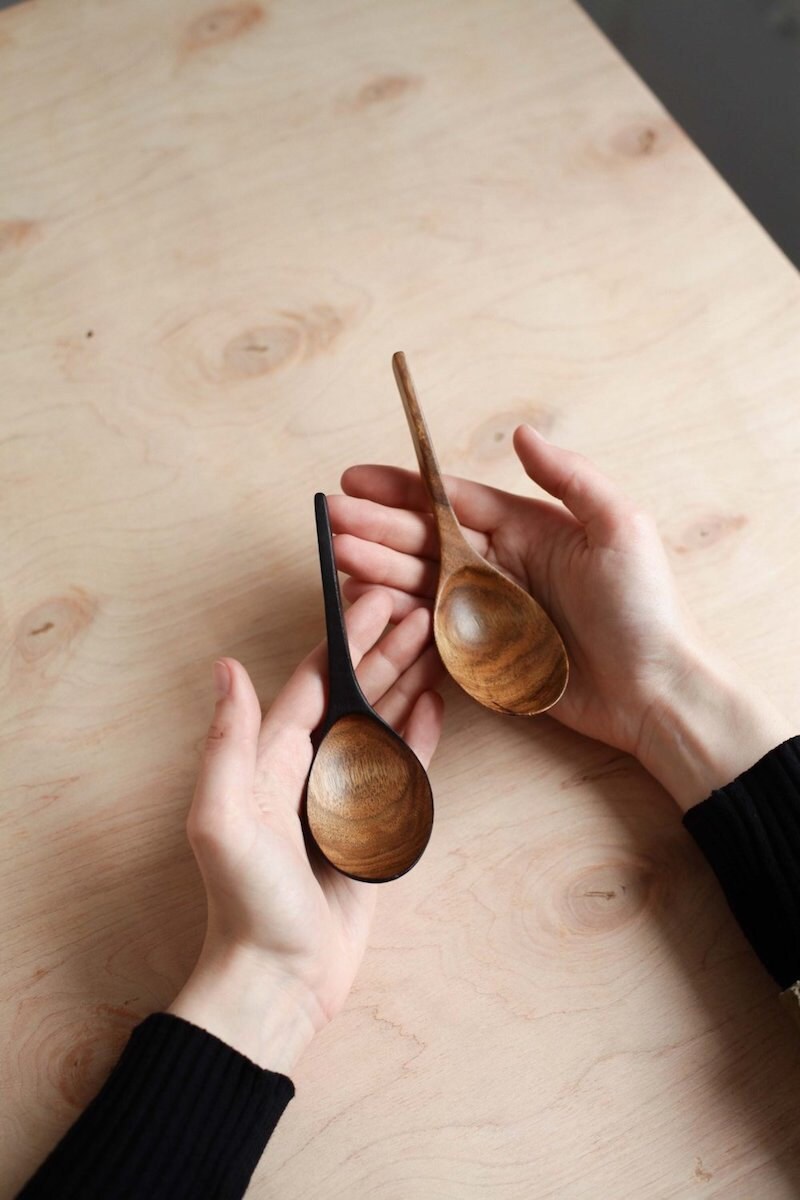 >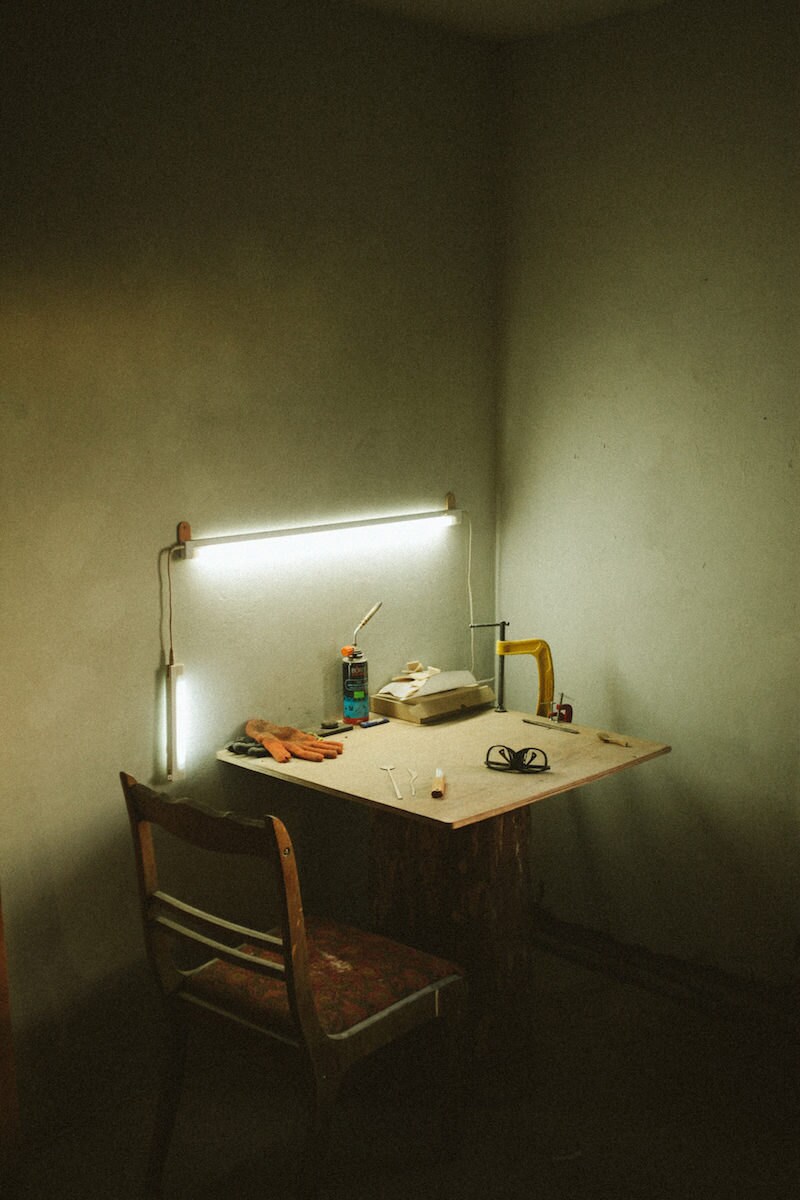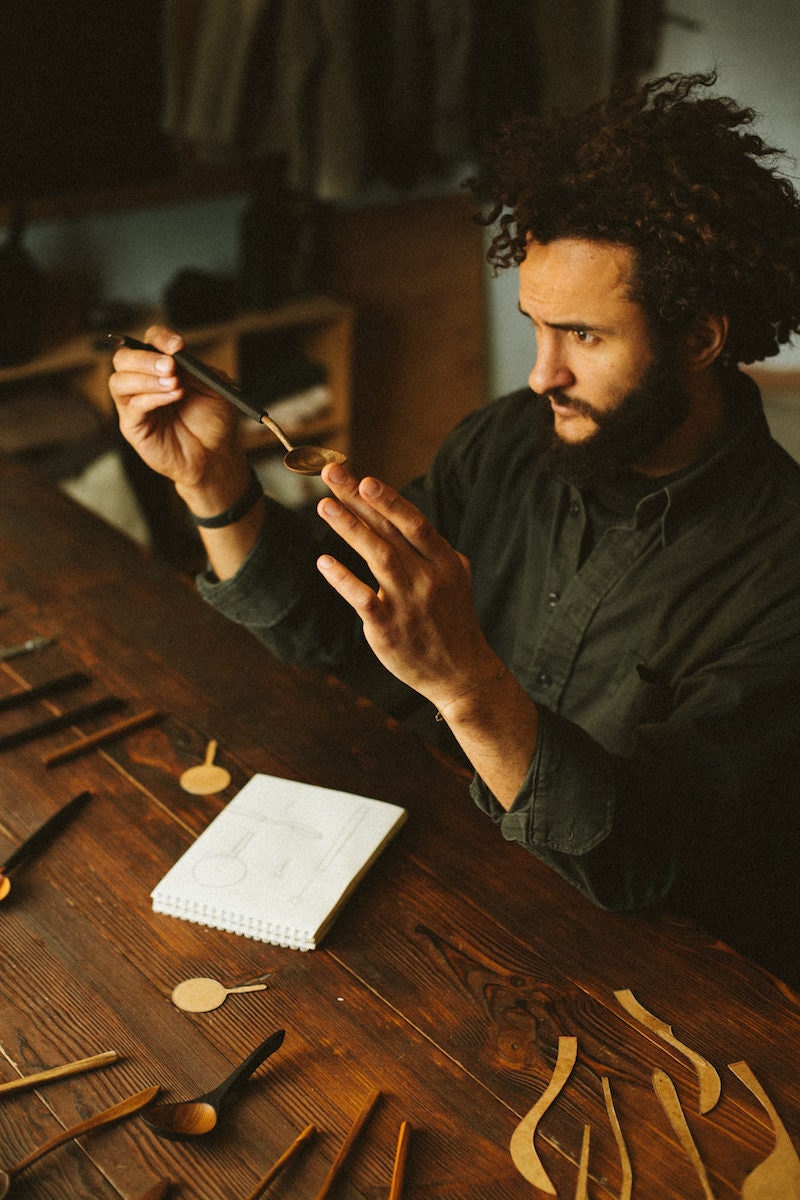 What are some of the most popular items in your shop?
I call it the "
Etsy spoon
." That's not its official name, but for a long period of time it was my top-ordered item. I produced the first one four years ago and I can't remember where the original design came from, but I still get many orders for it. It's a very simple design, so at first I couldn't figure out why exactly it was so popular. But I try not to base my designs on what others think. I just do my best and know that some things resonate with people and others don't. I think it's very important not to lose yourself in society's opinion.
What design are you personally most excited about right now?
I'm designing a new set of
multifunctional kitchen utensils
. It comes with one handle and a series of interchangeable attachments for various utensils. I'm also making a version with a single attachment, like a spoon, and interchangeable handles of different lengths—a small one for children, and a longer, handsome handle, too. Having a single set saves space in your kitchen and helps make it clean and beautiful. If your essential homewares are pieces of art, you don't need as many decorations.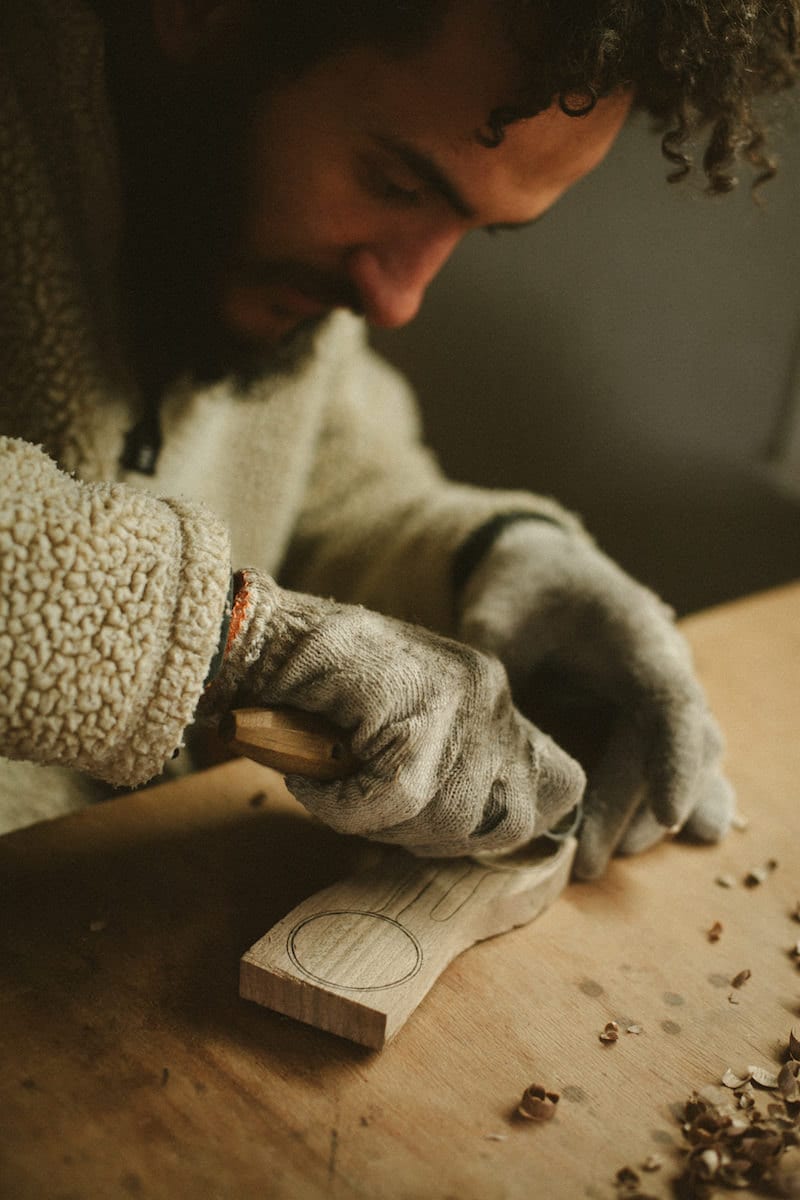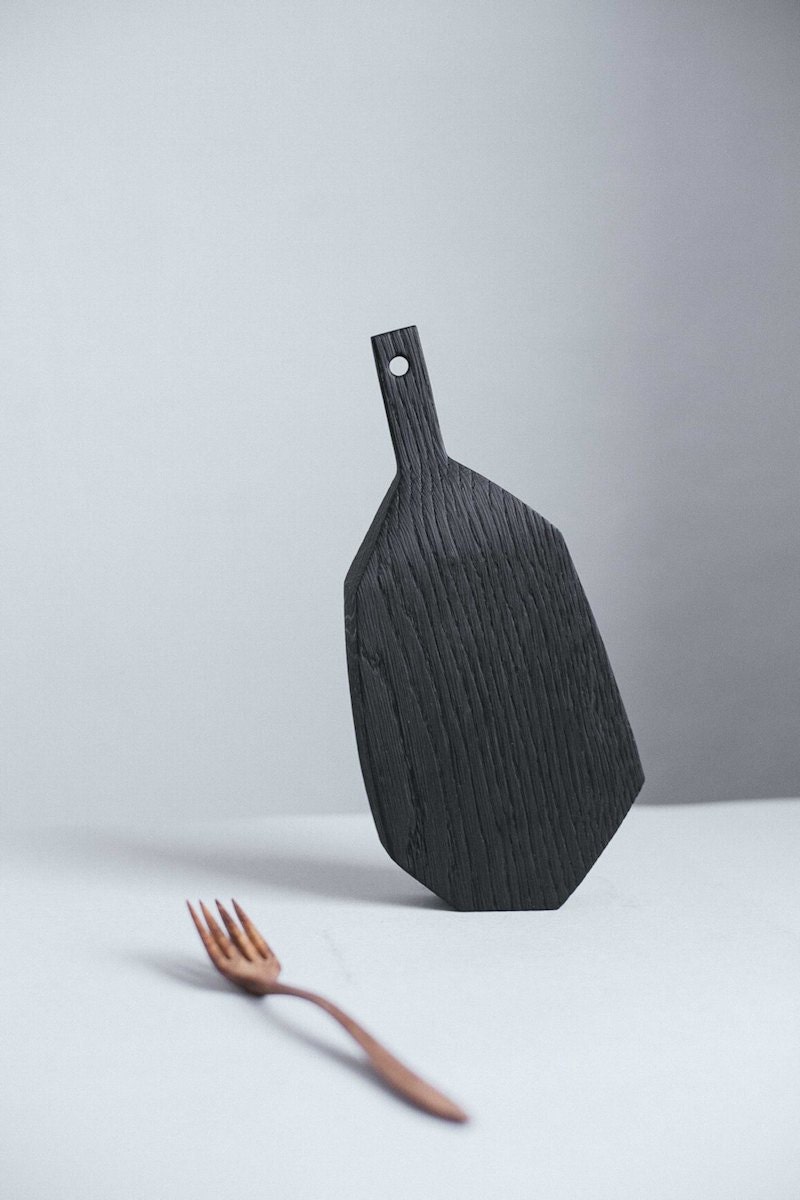 >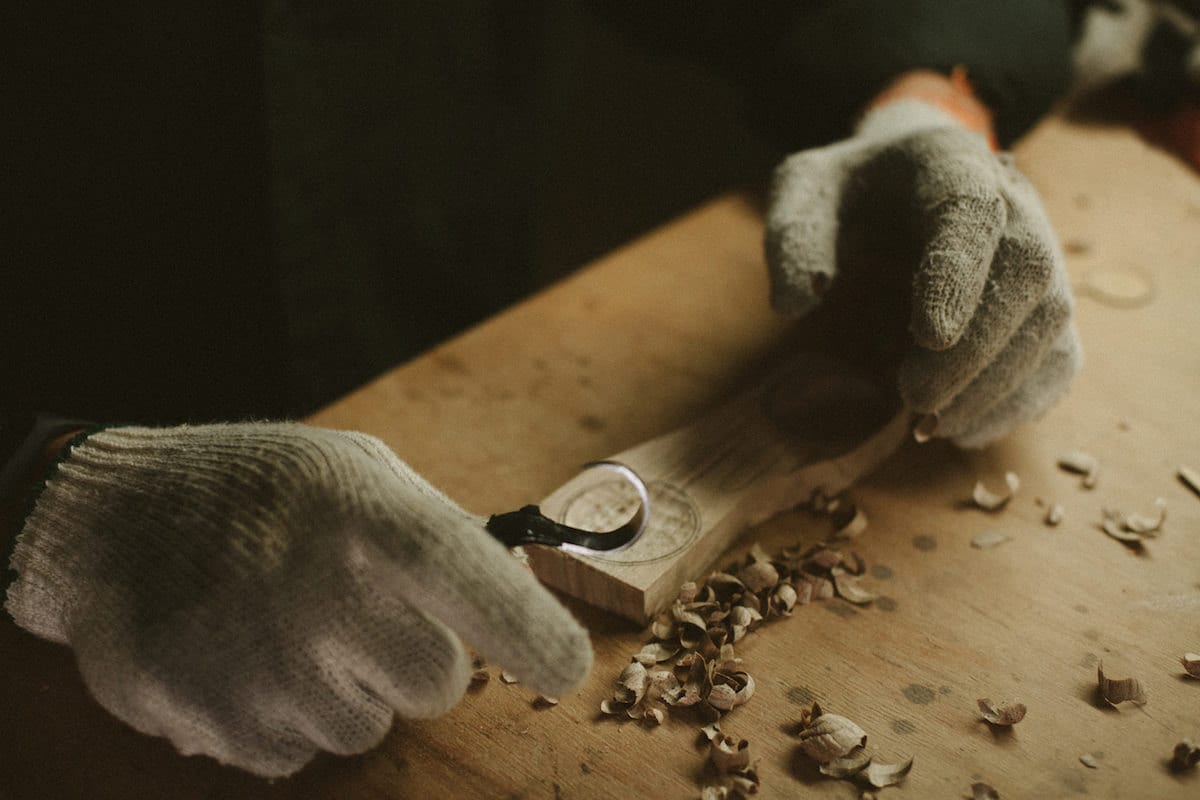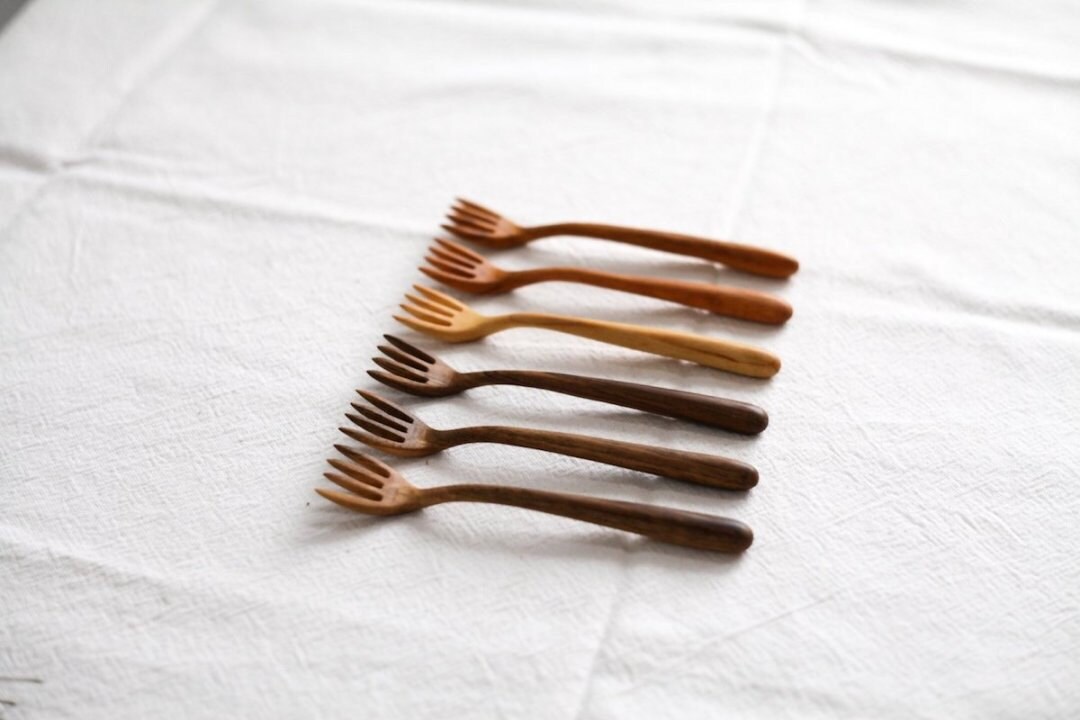 >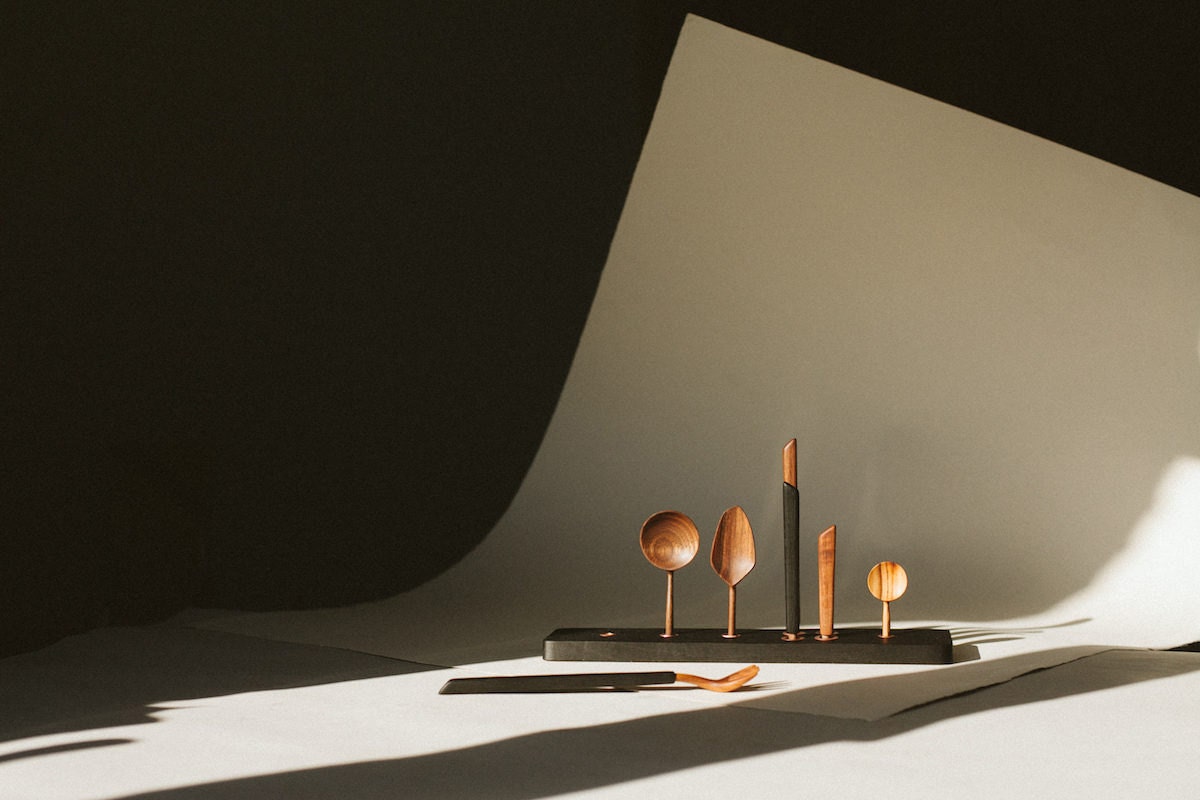 Can you walk me through how you go from an idea to a finished product?
First, I need an idea. Sometimes it's spontaneous, but often I'll receive a request to design something for a specific purpose, and I like that process so much—to work out the right balance between form and function. Once I have a sketch, it's time to create a prototype. Let's say I'm making a
wooden spoon
. First, I find a suitable piece of wood and copy my sketch onto it. Then I scoop out the spoon part with a special instrument that looks like a knife bent in the shape of a question mark. After that, I cut the rest of the shape with an electric fretsaw, and go over the surface with a regular knife. Then I use a grinding machine to refine the shape by hand. Finally, I coat the spoon with linseed oil, wait an hour, wipe it down with a cloth, and put it into an ultraviolet dryer for 12 hours. I always do four layers of oil—it gives the wood very good protection against water and makes the spoon surface soft and gentle.
How do you get the distinctive dark black finish on some of your pieces?
I use a gas burner to scorch the surface of the wood. And if I use the gas burner, I don't need to grind the piece by hand to finish it—the fire makes the surface very smooth. I just scorch it, clean it with a hard brush, wash and dry it, and apply multiple layers of linseed oil. It's my own technology.
What tips can you share for caring for your products?
Love them, of course! And don't put them in a microwave or let them soak in water for more than six hours. Don't clean them in a dishwasher, either. Just hand-wash them with warm, lightly soaped water and store them in a dry, well-ventilated space.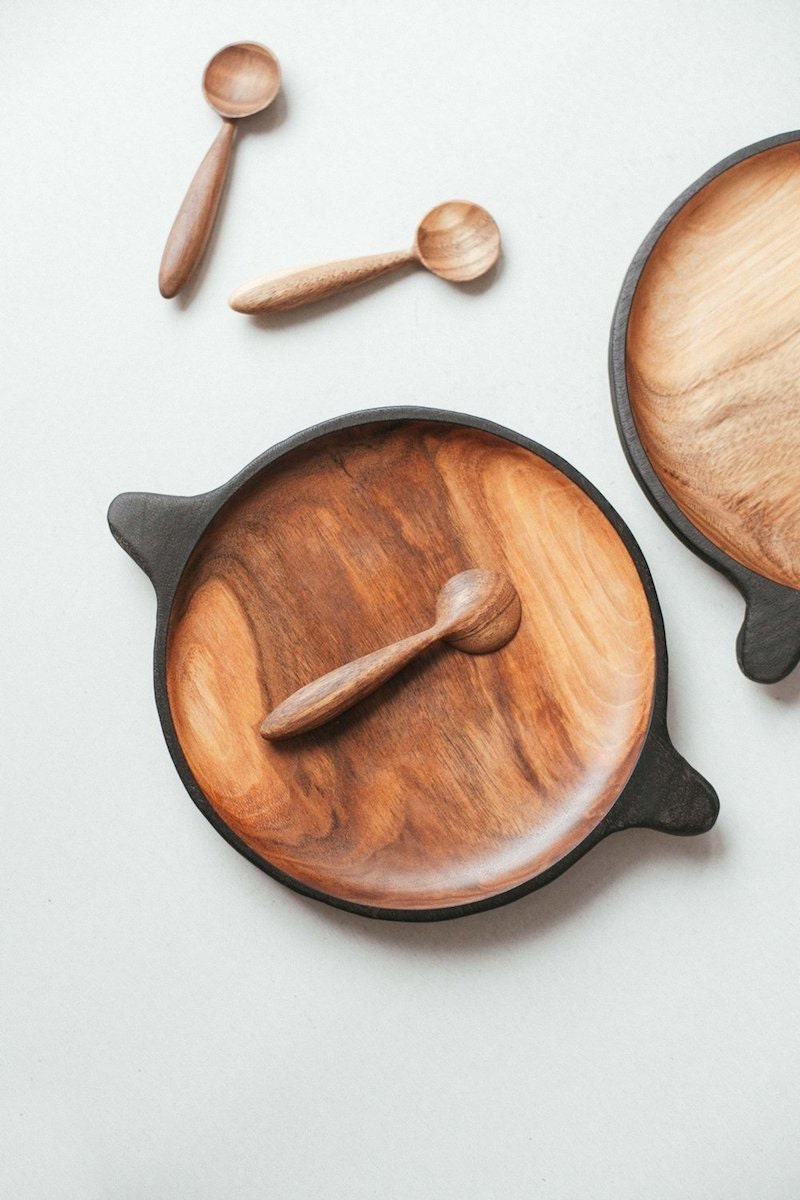 >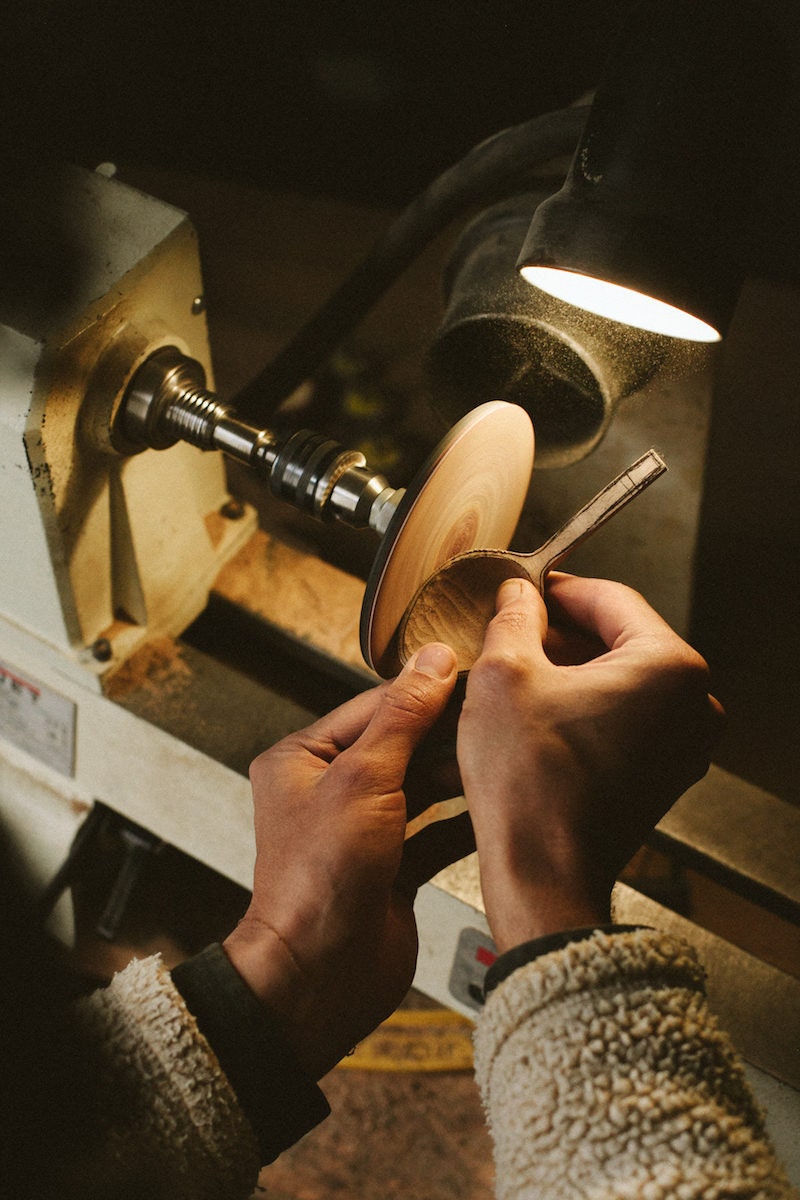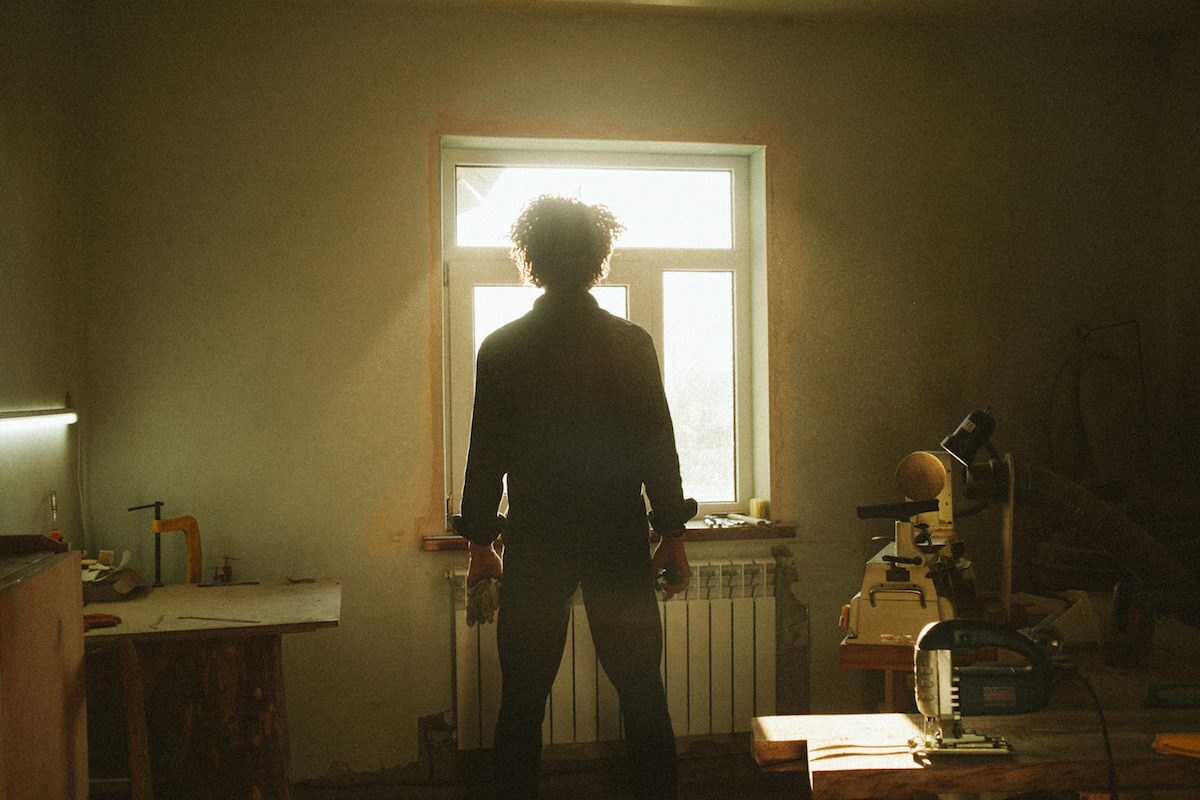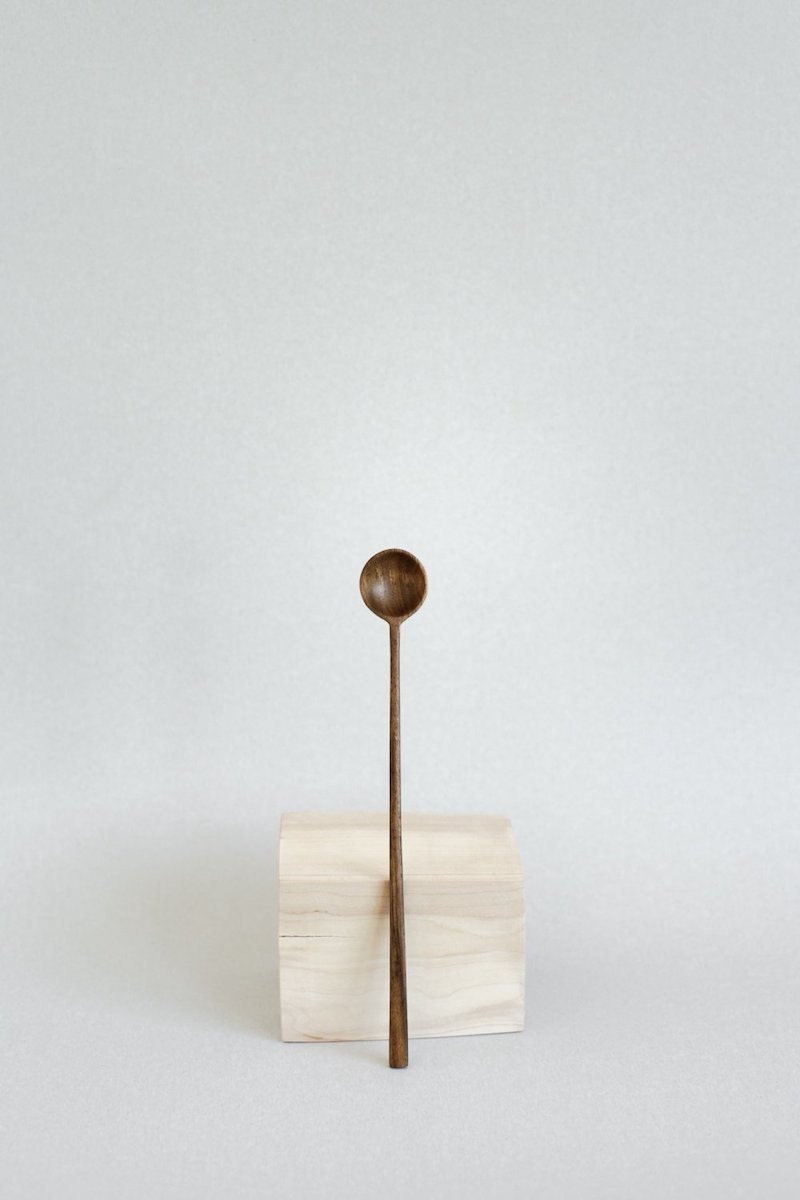 >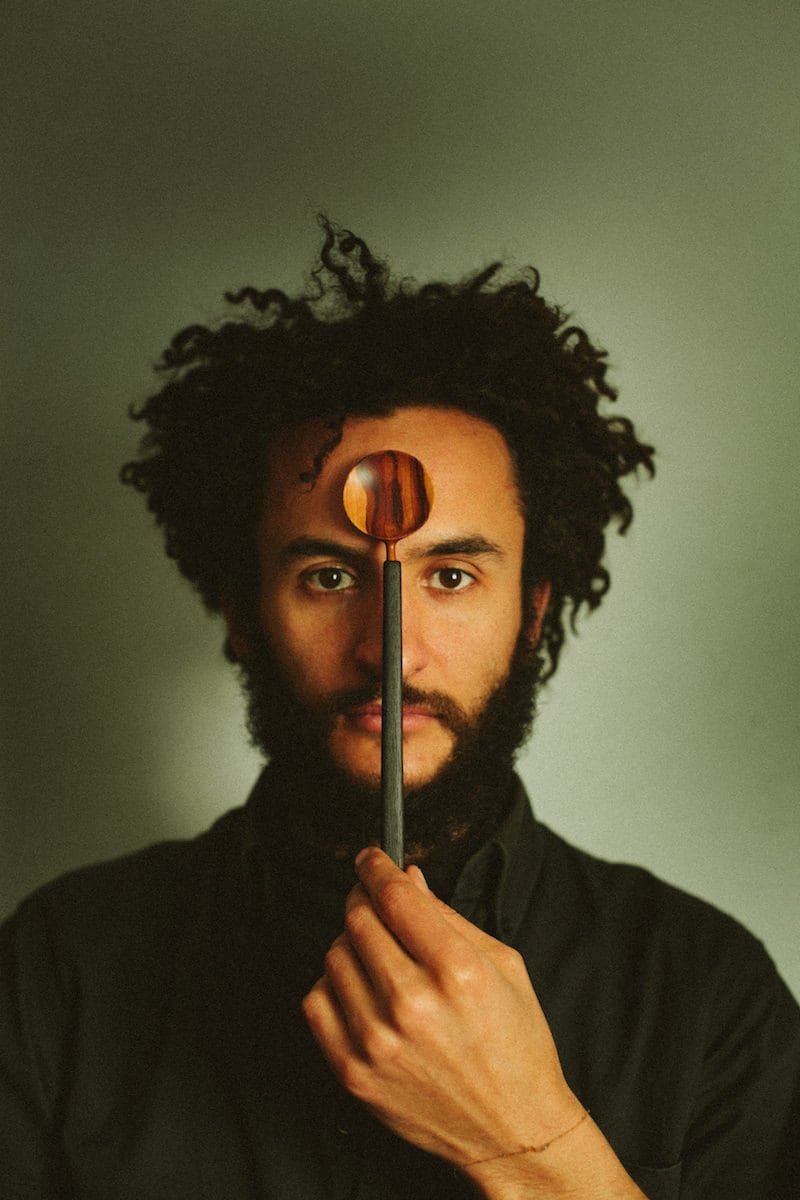 Where and when do you feel most inspired?
In the mornings, when I go for my daily run through the fields and mountains, whether it's raining or snowing, or the sun is shining. I like mornings so much—they are births, beginnings, full of energy and opportunities.
I also feel inspired when I'm designing—when I'm in the process of realizing an idea and bringing it to life. I completely lose track of time and forget to eat and drink.
What part of your job do you love most?
I like working with my senses, the materials, and the function and requirements of the piece to create the best possible combination—something that distills the very best of everything and keeps only the most necessary elements. Sometimes good design happens fast and coincidentally, but often it's the result of long and hard work with a lot of fails. But it's always so inspiring to create. It's the most valuable time in my life.
Follow Belaya Hvoya on Instagram.
Photographs by Belaya Hvoya unless otherwise noted.