by Jackie Buddie
Hand-sewn, all-natural, heirloom-quality bags and accessories from beekeeper-turned-leathersmith, Dani Caltik.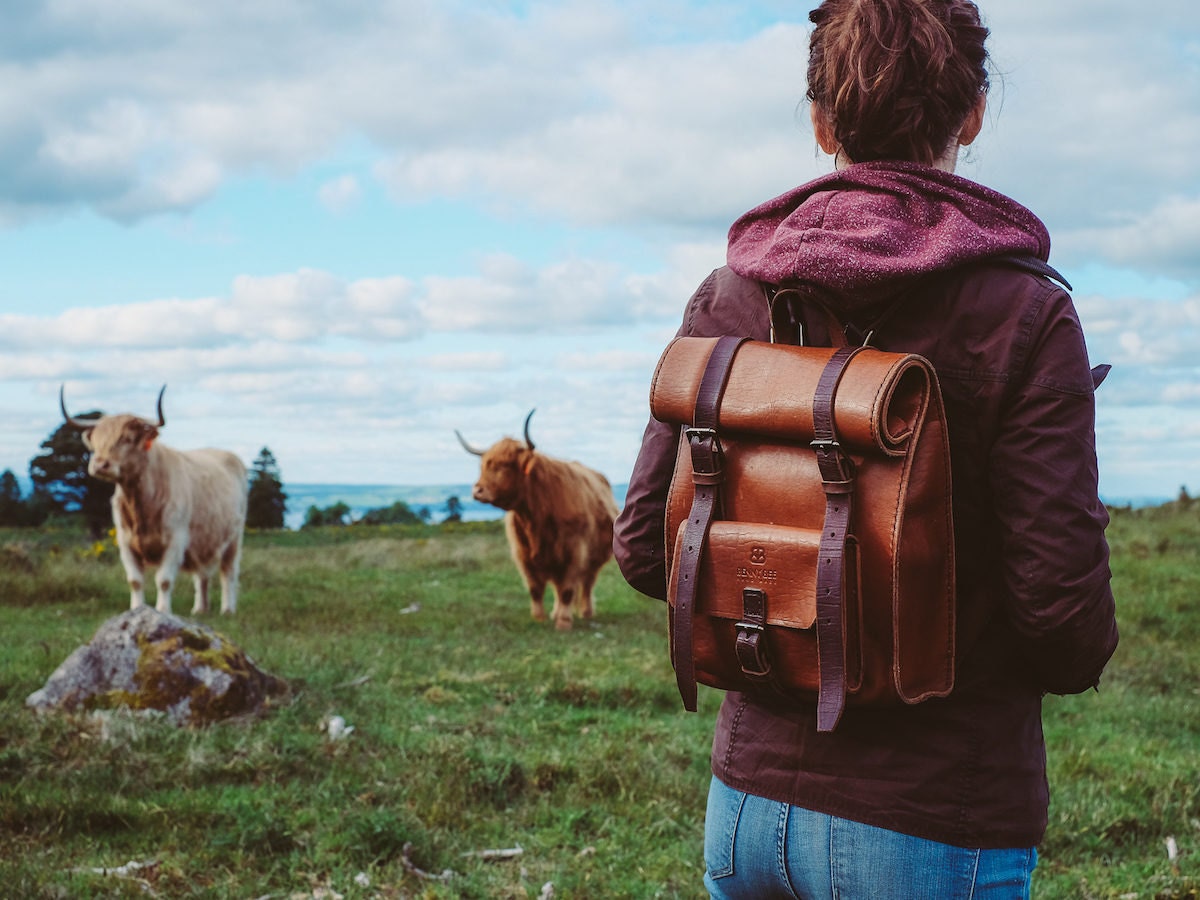 These days, if you're looking for a new belt or wallet, all it takes is a quick scroll around the internet, a few clicks—and just like magic, a few days later you're unwrapping it in your living room. But in a world of quicker, faster, better, it's easy to forget the 
other
type of magic, that reminds us that sometimes the best things in life are worth waiting for—the deeply satisfying kind that comes from slowing down to appreciate every cut and stitch it took to bring your favorite products to life. For Edinburgh-based leathersmith Daniel (Dani) Caltik, reconnecting customers to the handmade process is at the heart of his leather goods shop
Benny Bee Leather
. An homage to superior quality and traditional craftsmanship, Dani's all-natural line of hand-sewn bags and accessories stays true to the old methods of making that he's known and loved since childhood. A destined entrepreneur, Dani opened his first small business at the age of 14 when he became the youngest registered beekeeper in his native Slovakia and began selling pollen and honey at the local market. "Coming from a communist country, you learn early on to work hard to prove yourself," Dani says. "That culture, it sticks with you. I grew up on a farm, so I'm used to doing things the traditional way." Today, Dani recognizes that learning to do things by hand is no longer part of most traditional upbringings. "It's a shame, because it gives you a better understanding of nature and the processes behind things. With mass production, people forget where things come from—they want everything right away. We try to remind people that it takes time and care to make something of quality, and that patience pays off."
Read on to learn how Dani has used eco-friendly techniques to create heirloom leather goods that combine durability, utility, and style—then shop the collection.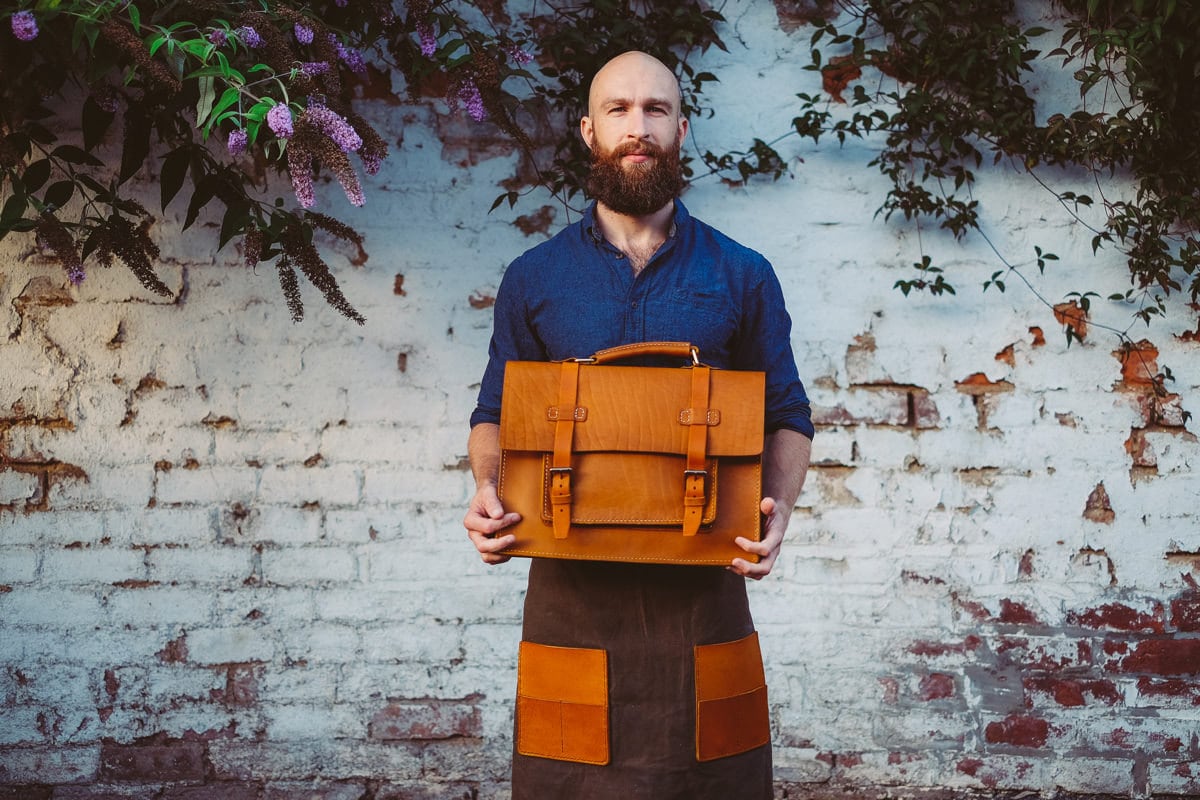 You've come a long way since your beekeeping career. How did you eventually land on leather?
I became interested in leather work on my travels. I'd see these beautiful
handbags
in a boutique in Italy, for example, and they were too expensive for me because I was a student, but I thought I could maybe try to make one myself. So I purchased a few things from a local leather store and began putting them together—first a little passport holder and a credit card holder. I was six months from getting my business management degree at the Edinburgh Napier University when I opened my
Etsy shop
, and it just skyrocketed. That was a hard six months, studying and also working full time, but I knew exactly what I wanted to do after graduating.
Let's go back to where it all started. What did "handmade" mean for you growing up on a farm in Slovakia?
It was purely how we lived. We had a forest in the backyard where my younger brother and I built treehouses. My father would show us how to build sheds for rabbits. My grandfather was a cobbler; he made and repaired leather shoes. And Mom and I cooked and made jams together. To some people, this sort of upbringing might seem precious, but to us it was just standard village life.
How did your upbringing influence the way you approach leathersmithing?
We pride ourselves on doing things in the sustainable way, and our production process is as natural as it gets. We do all the work ourselves, by hand. I'm in the workshop almost every day working with my two craftsmen. I craft all the custom orders myself, and I also do a lot of cutting, which I find relaxing. Sometimes I sew.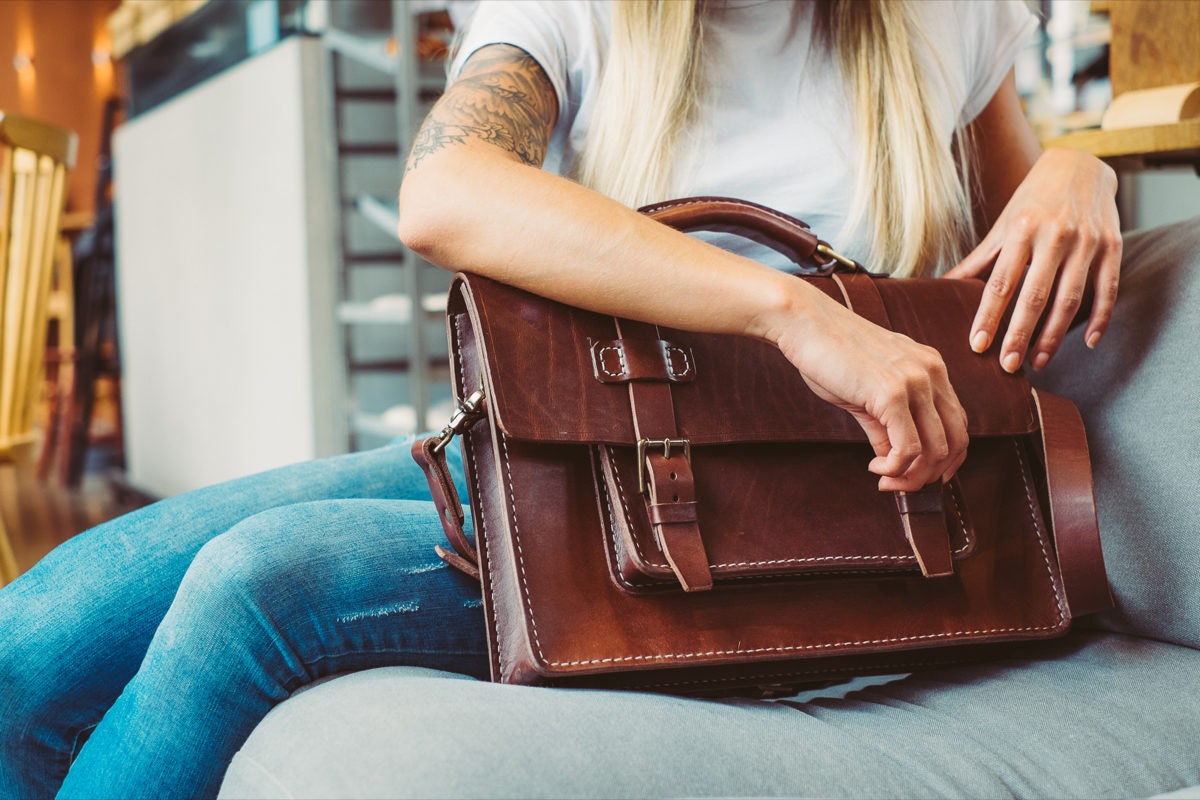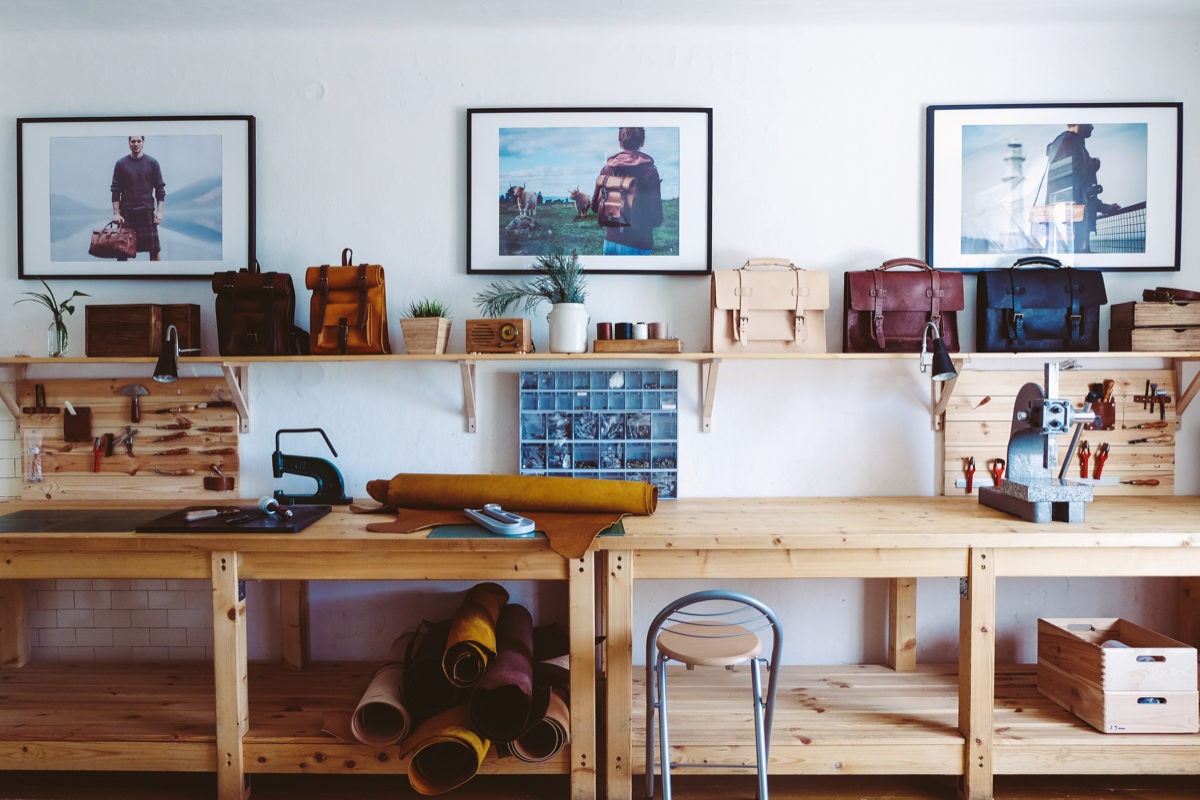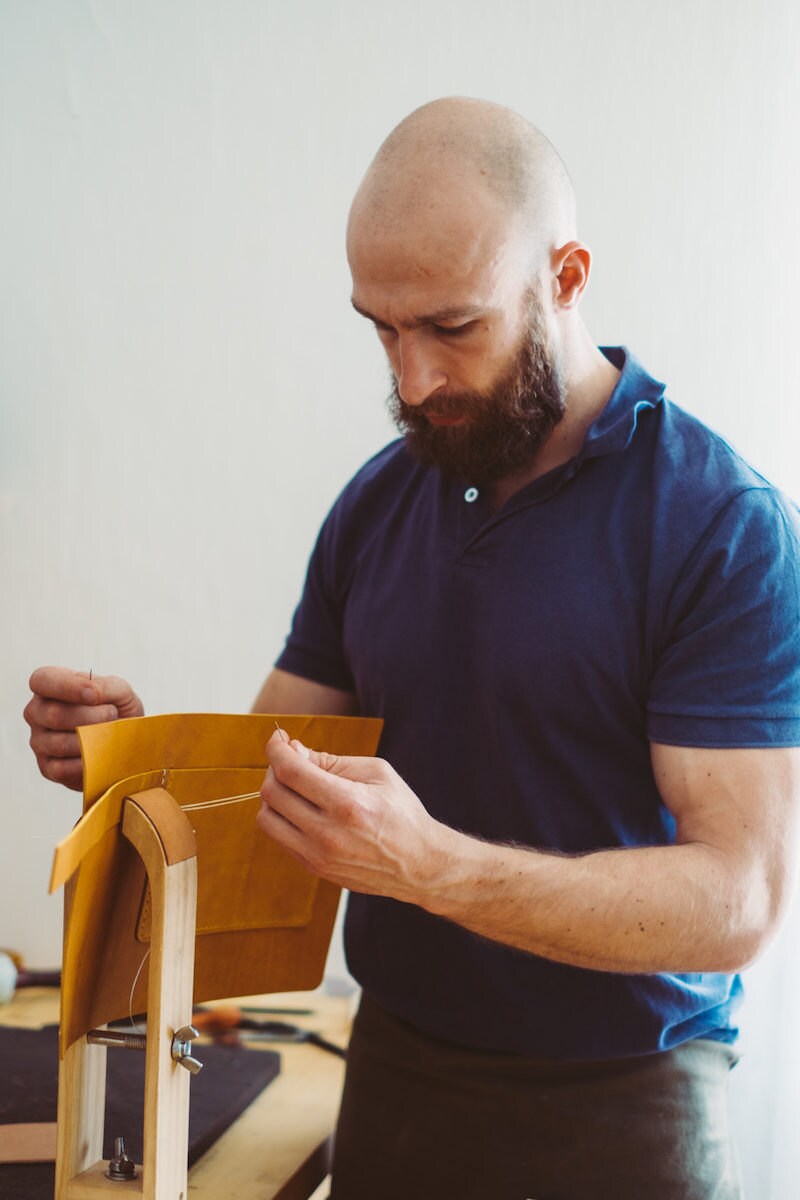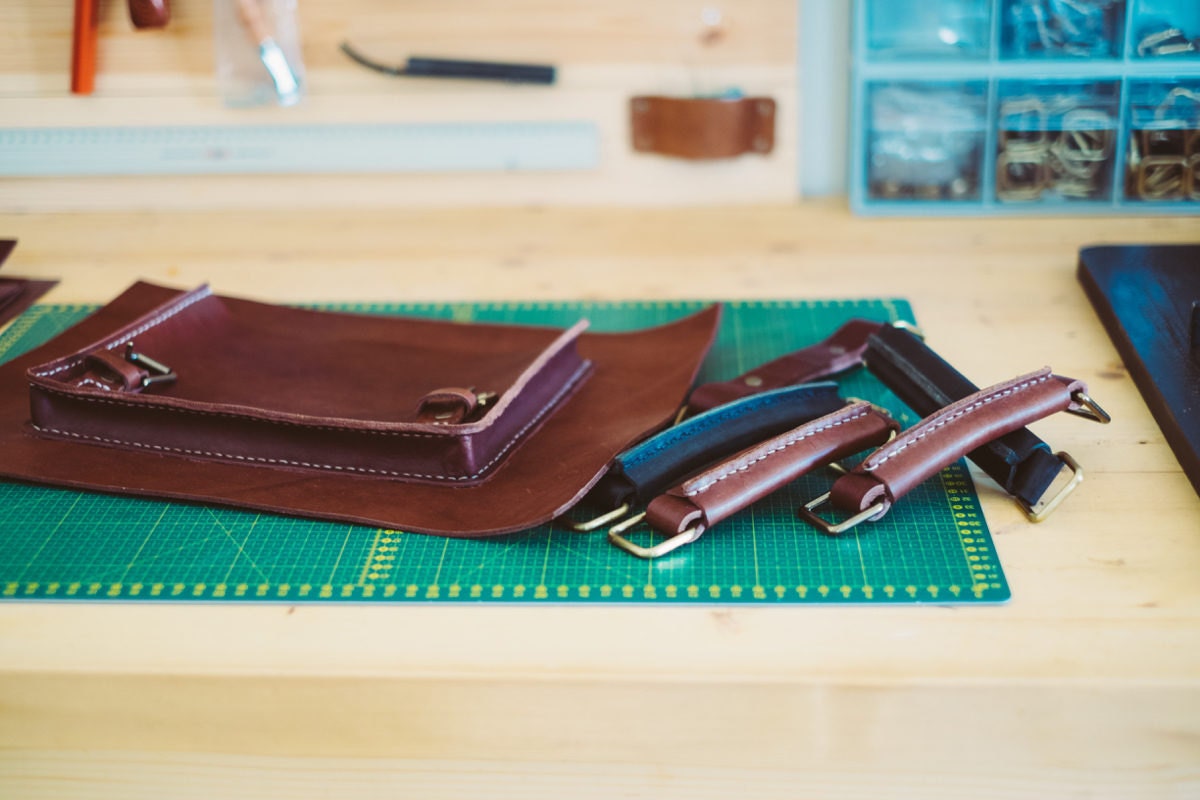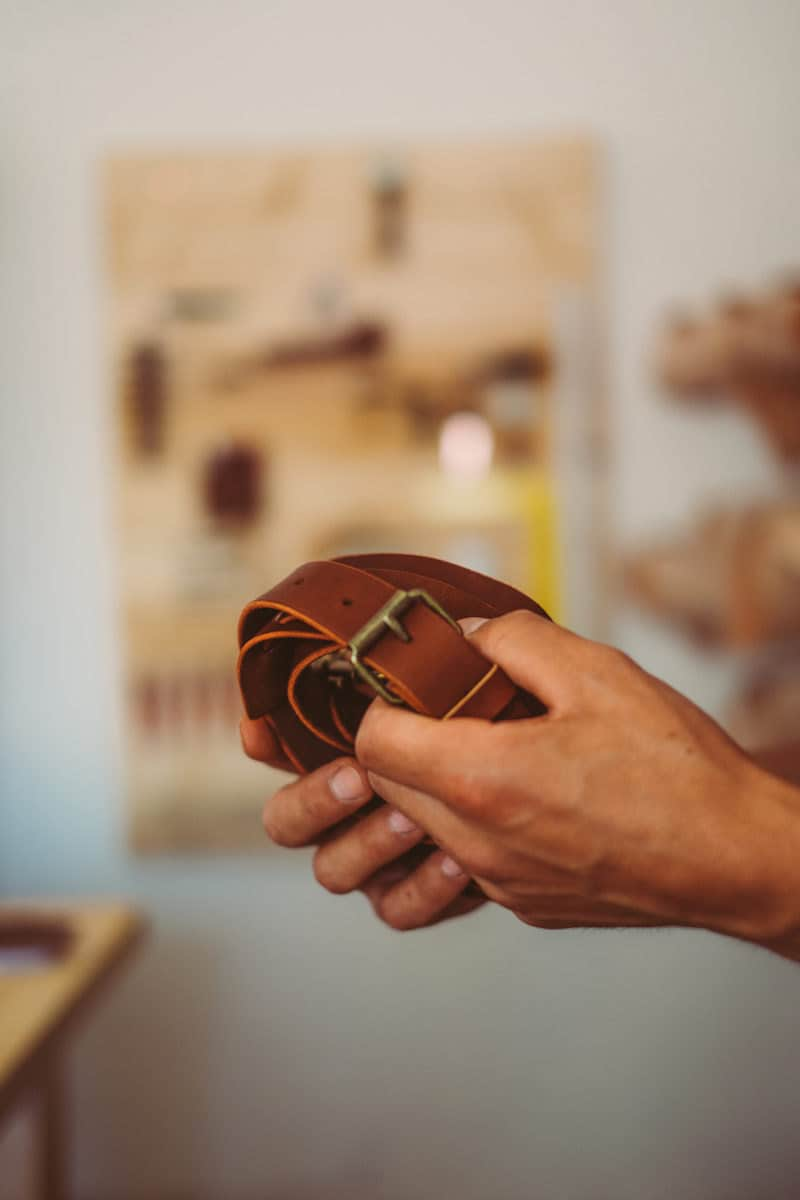 Can you tell us about your sewing? What sets your method apart?
We use a saddle stitching technique, which is the traditional way of sewing by hand. The benefit is that even if one of the threads breaks, the stitching will never unravel. With a sewing machine, you'll often see a product that's very beautiful, and the leather is maybe 20 years old, but the stitching is failing. Using the saddle stitch technique obviously takes more time, but we can guarantee
the bag will last
.
Speaking of things that last—your leathers look so luxurious. How do you ensure that it's also durable and eco-friendly?
We always source full-grain leather that is vegetable tanned, which means we don't work with tanneries that produce chemically-treated leather. Our suppliers specialize in these old ways of natural tanning, and they make our leather custom for us, depending on the type we need. Some designs require tougher leather—like 
messenger bags,
 for example—whereas
duffel bags
require something a bit more pliable. Then we'll test the product by taking it everywhere we go; that way we can honestly say how much pounding it can take. The idea is for it to become an heirloom piece that will really last, that you can pass down to your kids.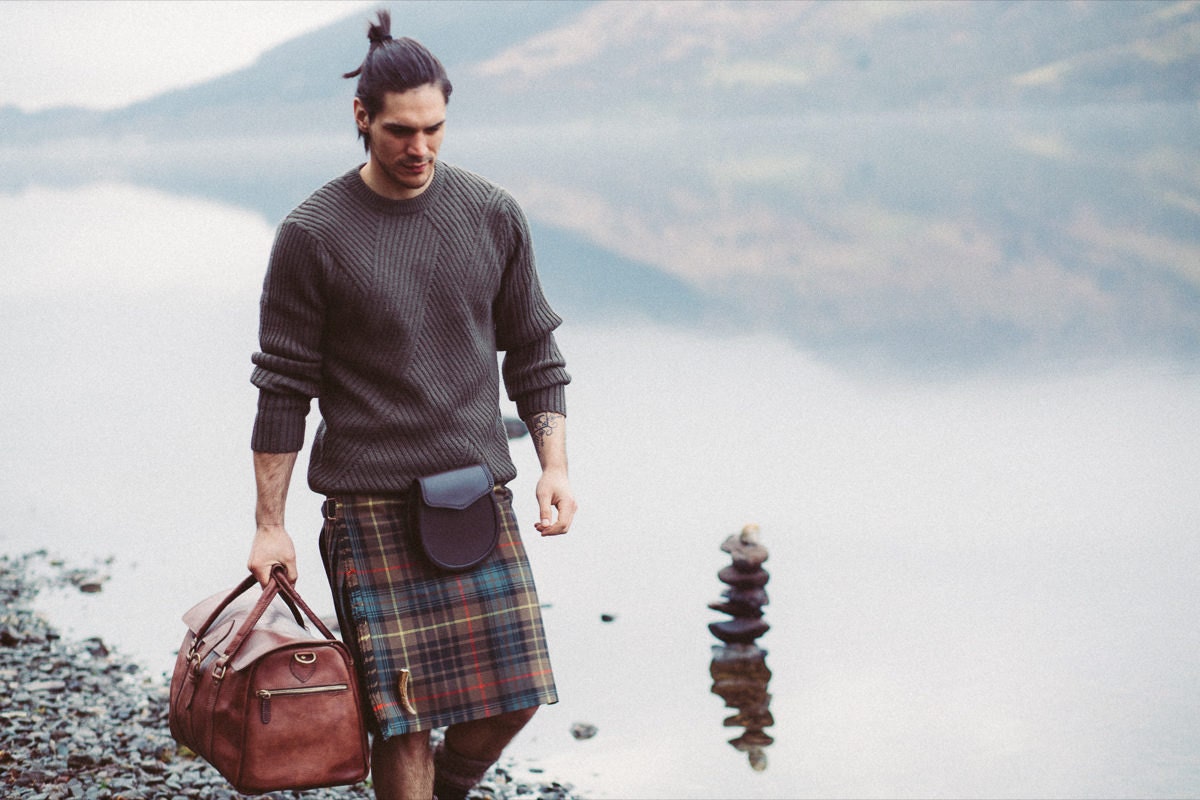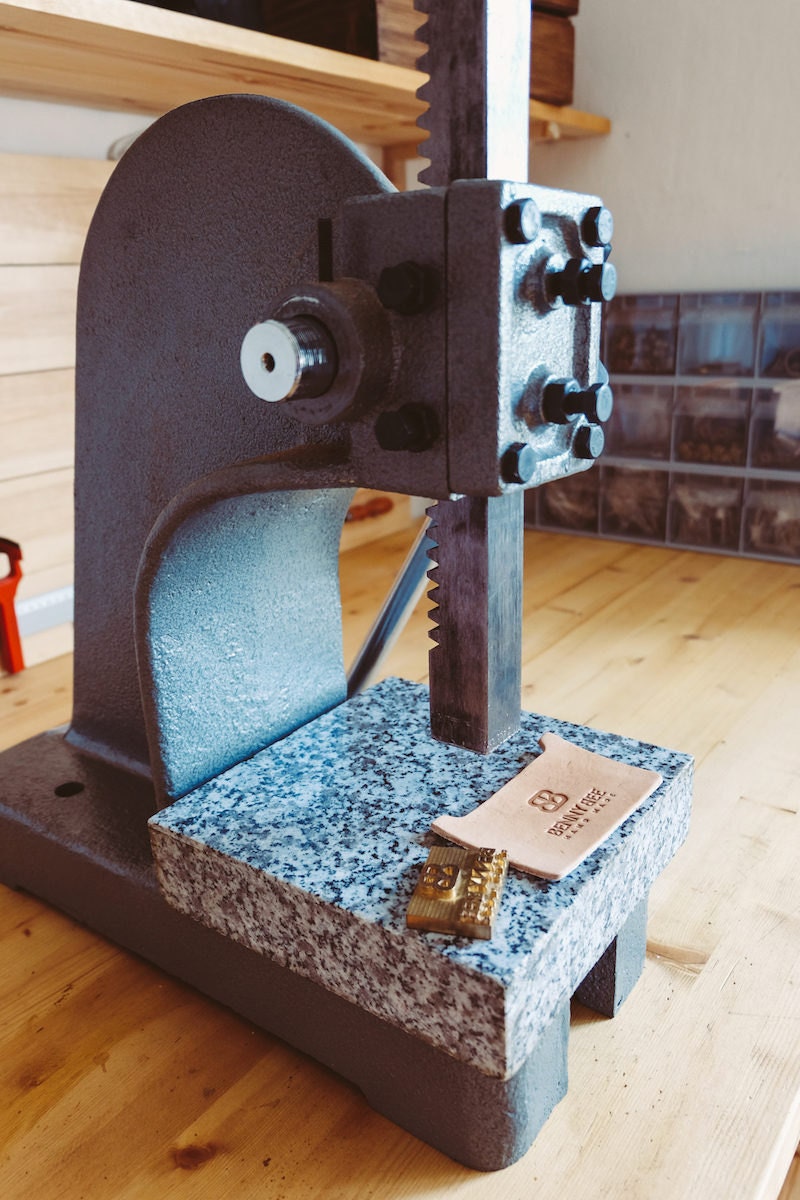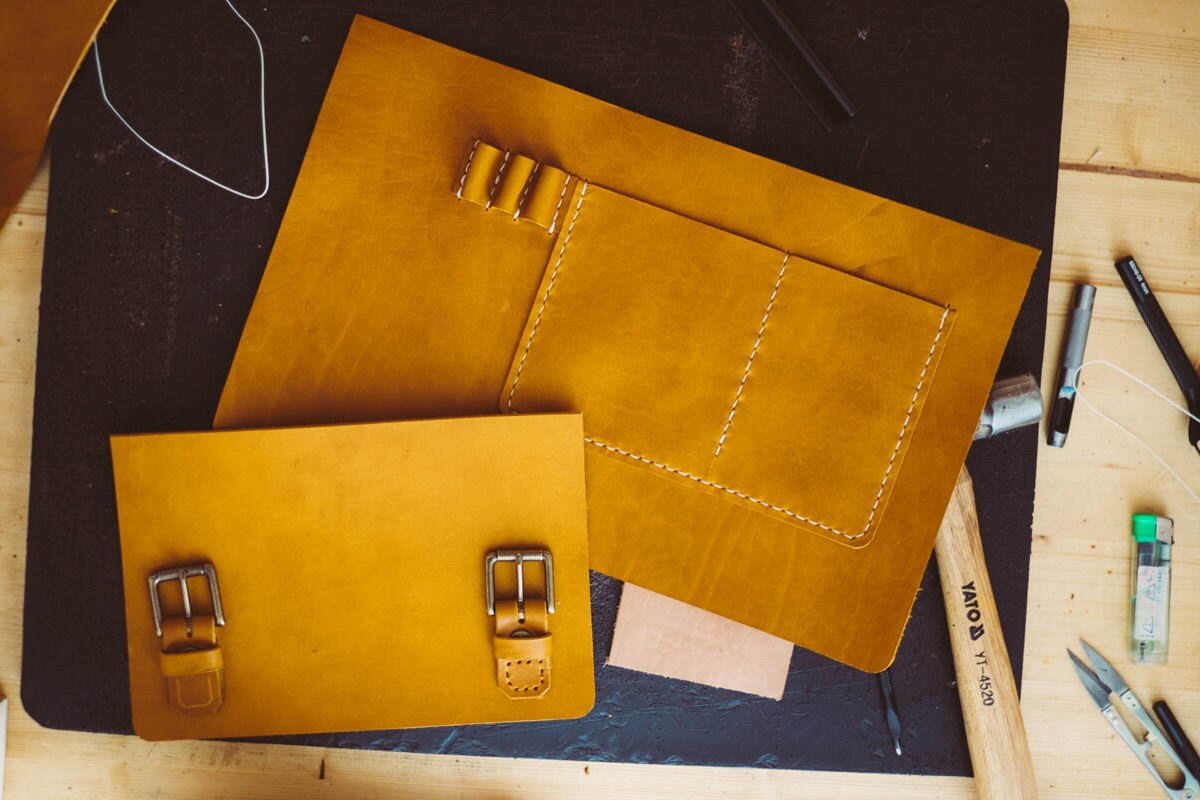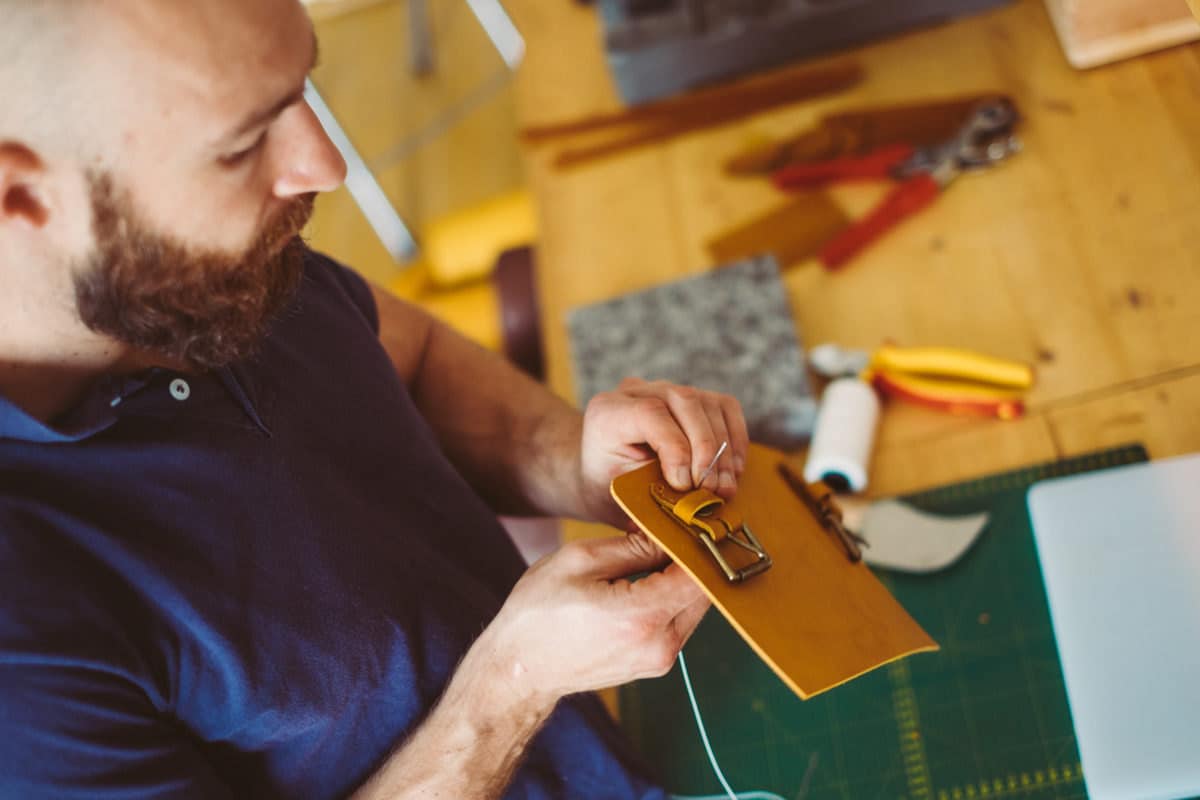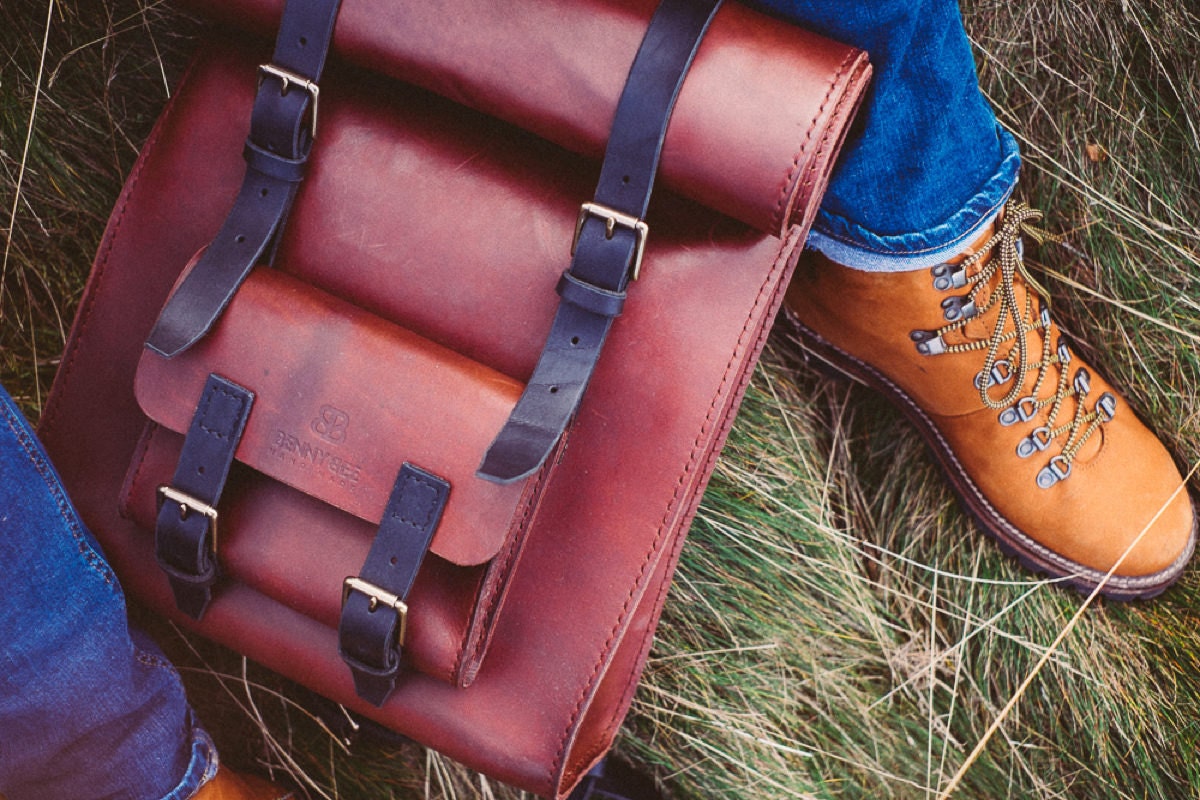 The idea of preserving traditions while educating customers seems central to your work. What does that look like in practice?
One of the best parts about
Benny Bee
is reminding people how traditional production works. But that can also be a challenge. For example, our leather patinas, which means a bag might look one way in a listing, but after six months of use it becomes a really nice, deep brown. You can even see the tanning when the bag gets a little tan line. Having to explain the color variations or the patina to customers who are disconnected from that can be challenging, but it's also rewarding. We sometimes get messages from customers after one or two years about how they love how the bag's patina, how the leather has changed over time.
What advice would you give to someone who's facing the challenges of starting a business?
As we have evolved, there have always been challenges, but getting outside your comfort zone is a good thing. Every challenge is a chance to prove yourself again and again. So it is in business. From my perspective, perseverance is probably the key to everything. People have big eyes in the beginning, and many times they'll fail because they don't expect hard times. But when they come, you have to keep pushing and believing in yourself and your ideas. In my eyes, after you push yourself past hardship and accomplish something difficult, you manage to truly appreciate the comforts of life. Spend the entire day chopping wood in the forest, come home and you'll sleep like a baby.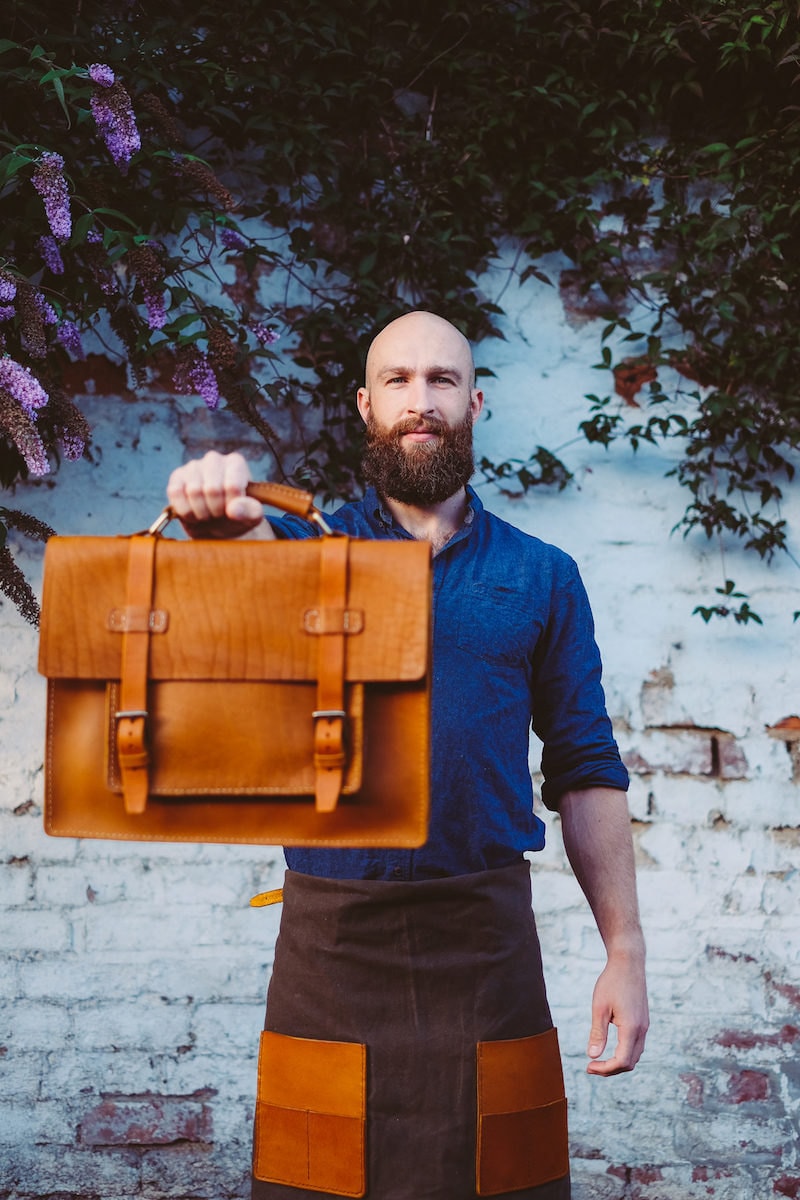 We'd like to open a boutique here in Edinburgh with a workshop stage where we can showcase how the bags are made. The idea is for it to be more of an experience than just a shop where you come and buy the bag. People could come and connect to the making process and see for themselves the skills of my trade.
Follow Benny Bee Leather on Instagram and Facebook.
Photographs by Mariana Leite.