For this UK-based woodworker, a side project to pay for a wedding snowballed into a full-time creative business with four employees.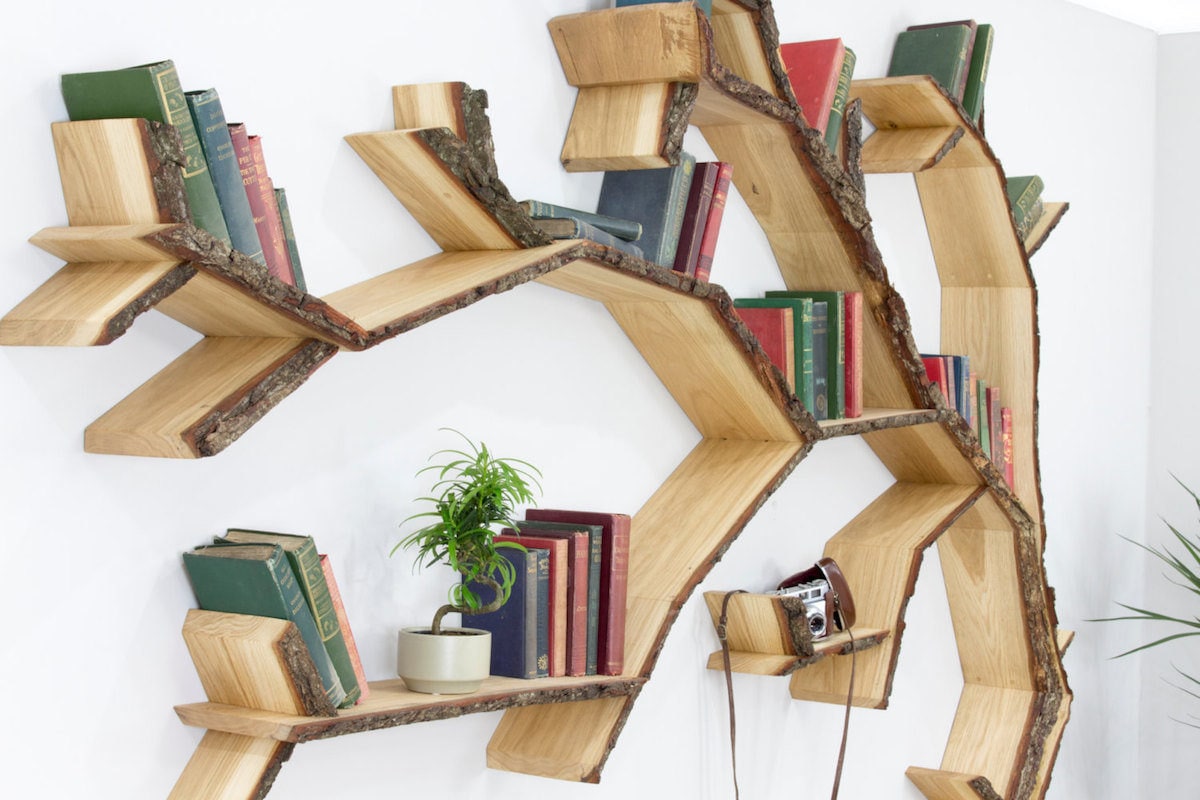 A few years ago, UK-based carpenter Dan Lee and his fiancé decided to redecorate their living room. "I'd just put in some little flat shelves that still had bark on the edges of them, when I stumbled across a shelf shaped like a tree online," recalls Dan. "I thought it would go nicely with the ones I'd just installed, so I decided to try and make one." He sketched the shape out on a wall in his flat. Though Dan didn't realize it at the time, this was the quiet beginning of his signature line of tree and branch shelves, 
BespOak Interiors
—and things weren't going to stay quiet for long. After fielding several compliments and a smattering of heavy-handed hints from friends and family, Dan agreed to try and sell his shelves to drum up some extra funds for his spring wedding. In September 2014, he opened shop on Etsy, unsure of what to expect. Before he quite knew what was happening, sales took off, and by the following March—a full month before he walked down the aisle—Dan left his day job behind to pursue the blossoming business full time. "It all happened quite quickly, really," says Dan. Today, Dan spends his days in a Cirencester-based workshop alongside his quickly-growing team and trusty studio dog, Daisy, trying his best to keep pace with demand. "It's just seems to continually grow," says Dan of the business. "I feel like it's just kind of grown itself and I've just tried to keep up with it. It's been crazy."
Read on to learn more about Dan's process, meet his team, and shop the collection.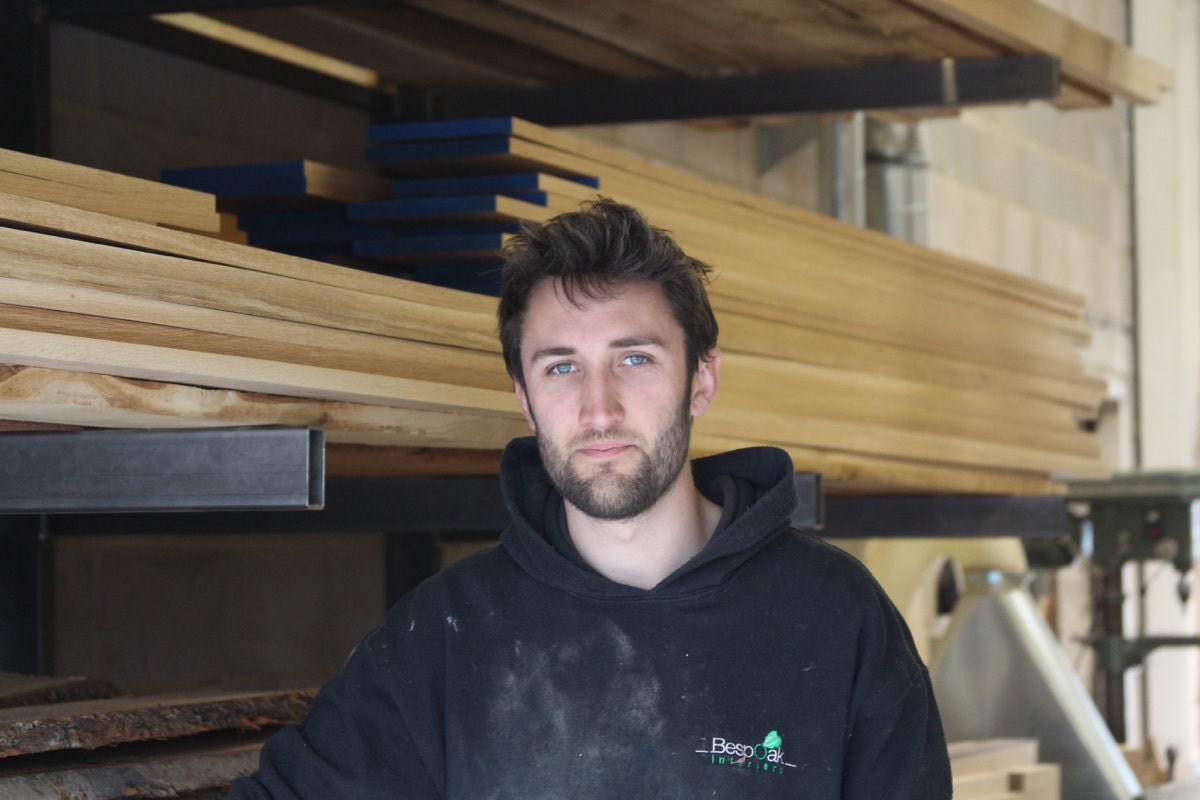 How did you find your way to woodworking? Have you always been creative?
I've always been making things. When I was little, I used to love taking things apart and trying to figure out how they were made. It was a bit of a nightmare for my parents; I'd only have a new toy for a week or so before I'd start taking it apart, and it would never work again after that. I was always playing around with wood as well. My granddad was really into carpentry, and I remember as a kid, he bought me a little basic toolset with a saw and a tiny drill—I was probably about five or six. I used to mess around and cut up pieces of wood—not really making anything, but I liked to feel like I was doing something. So woodworking has always been a hobby of mine.
Tell me about your product development process.
I would say that most of the
designs
that I've come up with so far have been steered by my customers and what people have asked for. The first design I started off with was the
oak branch
that we did, and then somebody emailed me and said, "Would you be able to make a complete tree?" I started to look into it and think of ways that I could do it, and then came back to them and said, "Yeah, I can do that!" As a general rule of thumb, if somebody asks for something, and then maybe two or three people more people ask if I can do it, I decide there's probably a bit of potential there—that's what caused the
floating shelf range
. Sometimes I'll come across a picture of a tree and I'll pick out lines that are in the bases of the branches, and I'll think: That would work quite well as a shelf. And a couple of trees are based on real trees—actually, the
hazel tree
that we do is based on a tree that's in my mum's garden.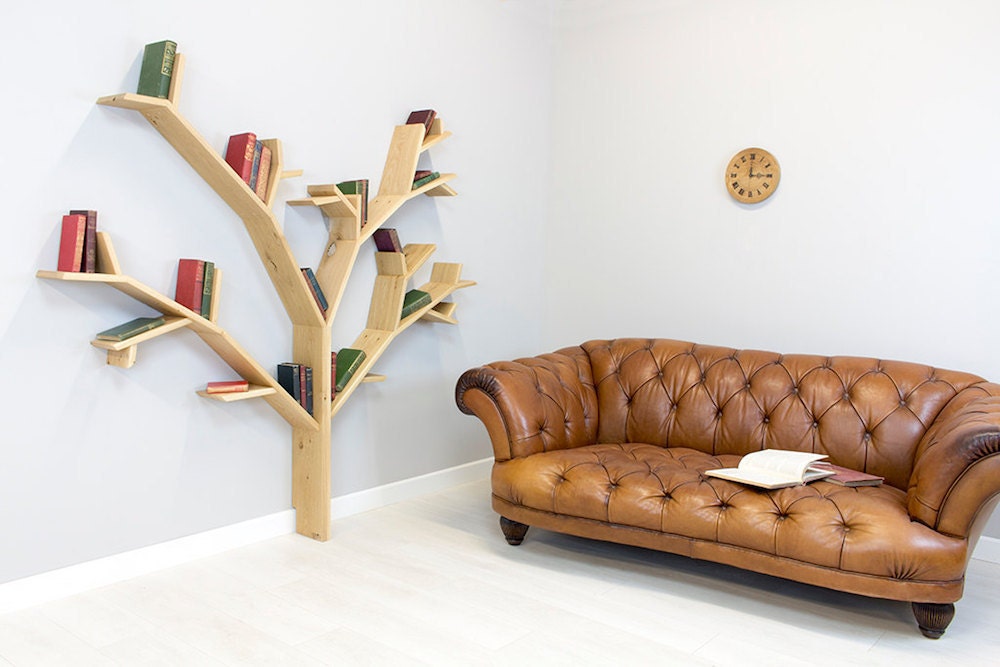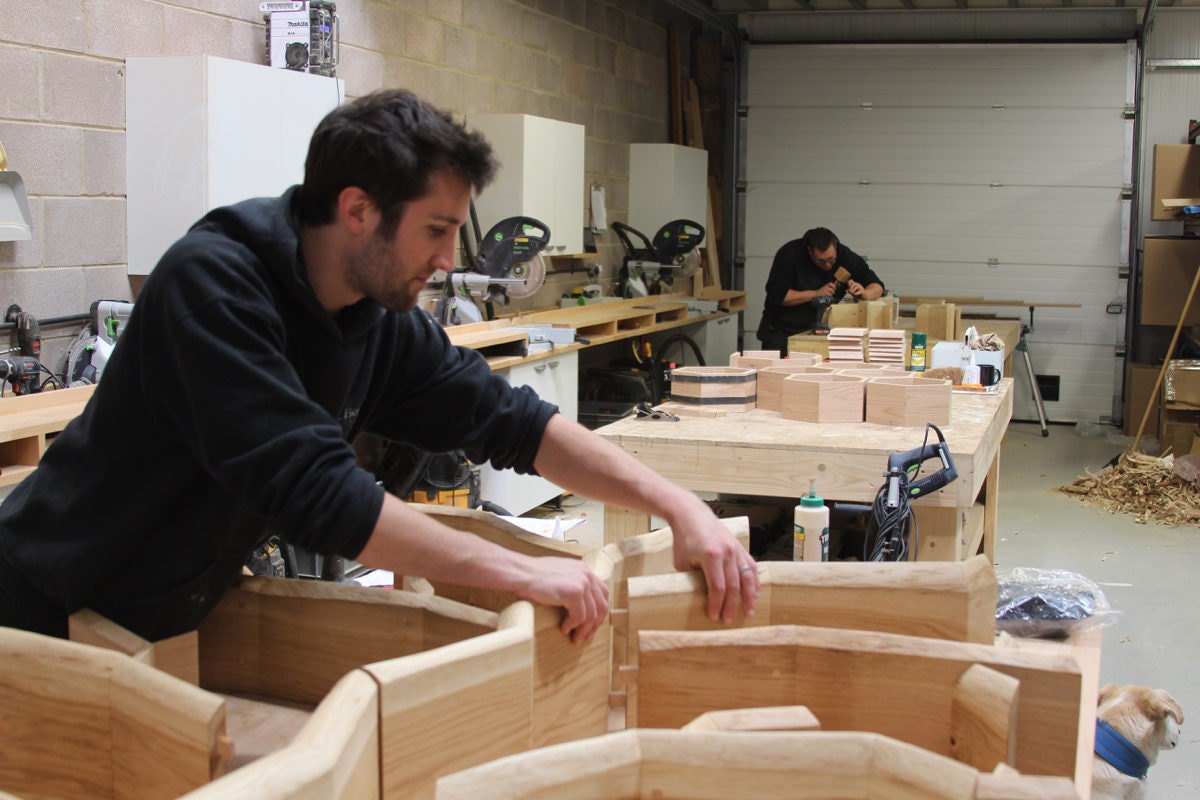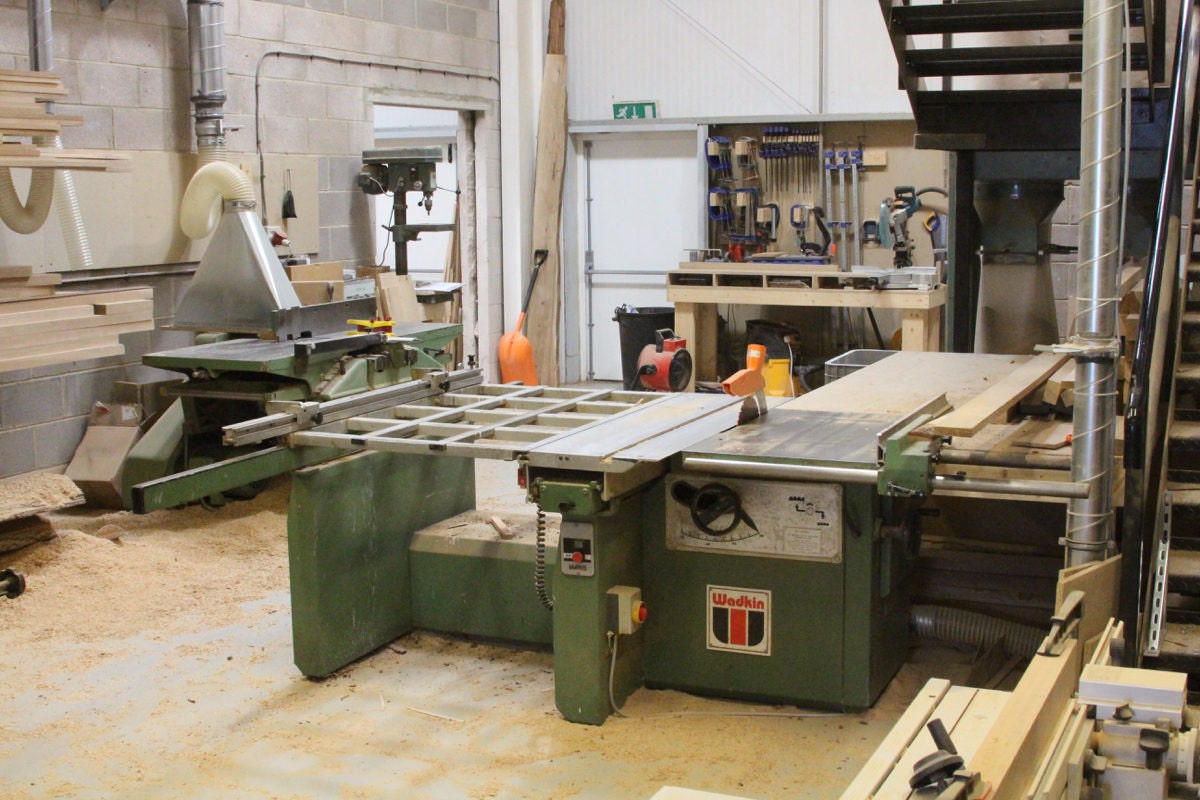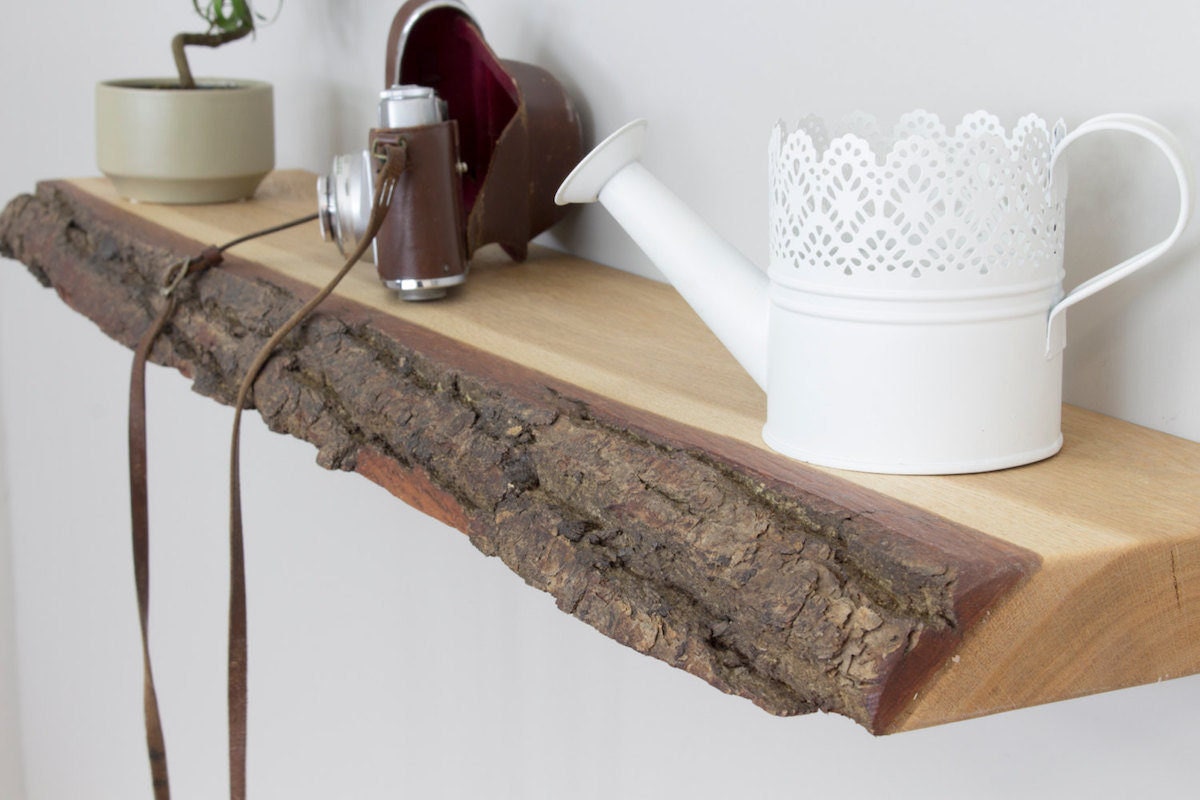 The company has grown so quickly—has your workshop expanded with the business?
My first workshop was in a shipping container, which was quite unique—it was one of those big steel box things, about 40-feet long and eight-feet wide. I used to do everything in that one, tiny space: machining all the wood, doing all the packaging, everything. It was all crammed in, but I never expected to actually move out—I kind of just thought that that was how it was going to stay. But then it became quite clear that it wasn't going to be enough room.
It certainly sounds crowded, but what pushed you over the edge?
The problem was that I used to have a friend who would come help me do the packaging, but there wasn't enough space for two of us to work in the container, so he used to have to do it outside. It meant he could only package stuff if it wasn't raining. Photography was another big challenge.
I'd make trees
in the workshop, take them home and install them, then shove all the furniture against a wall and stack it on top of the sofa so I had enough space to shoot. My wife would come home and everything would be in a massive pile in the corner. That didn't go down very well—not to mention the fact that, at one point, there were probably about 40 holes in our wall from where I'd put different things up and taken them back down again. Eventually, I looked into getting a proper workshop, which is where we are now. It's about 10 miles from my house on an industrial estate, which meant that I could get more fixed machinery. We got a big planer, which has made a massive difference to being able to process the wood. I have a lot more space to store wood now, plus a fake room upstairs where we stage all the photos. It also meant that I could have somebody else working with me—and they could actually work
indoors
instead of having to be out in the rain, which is also quite nice.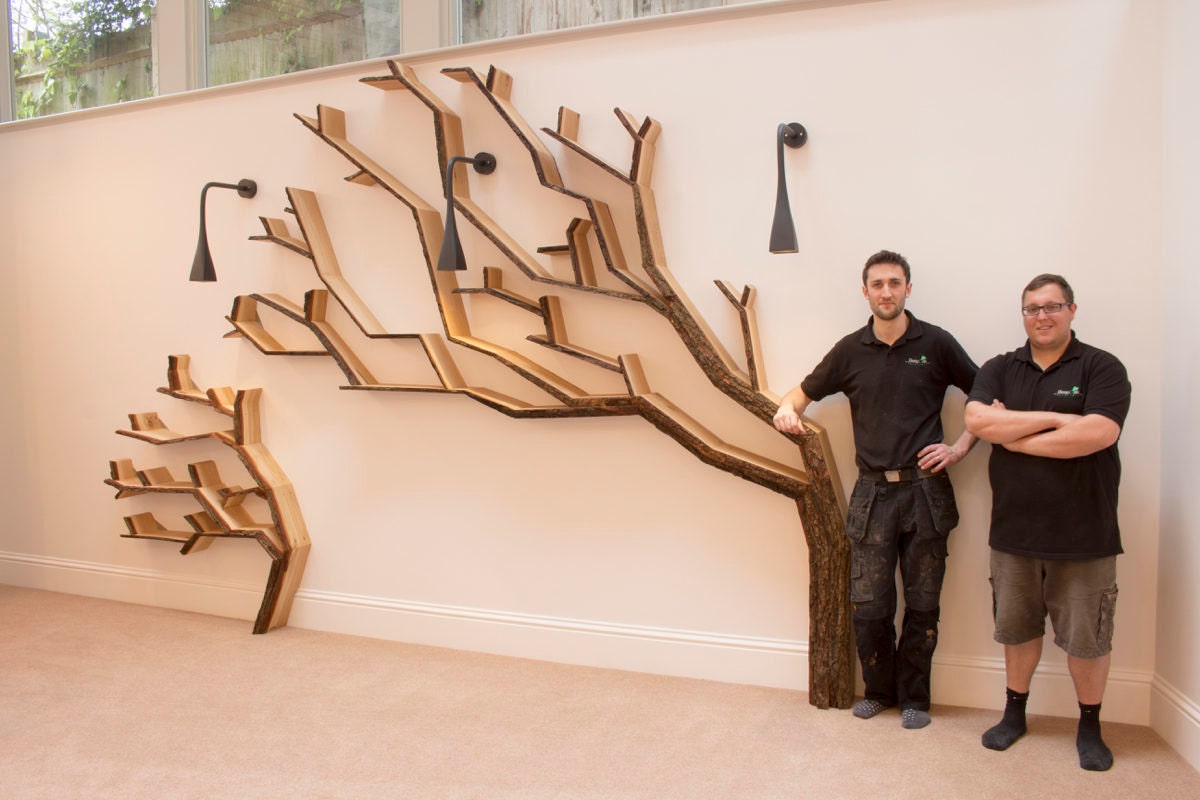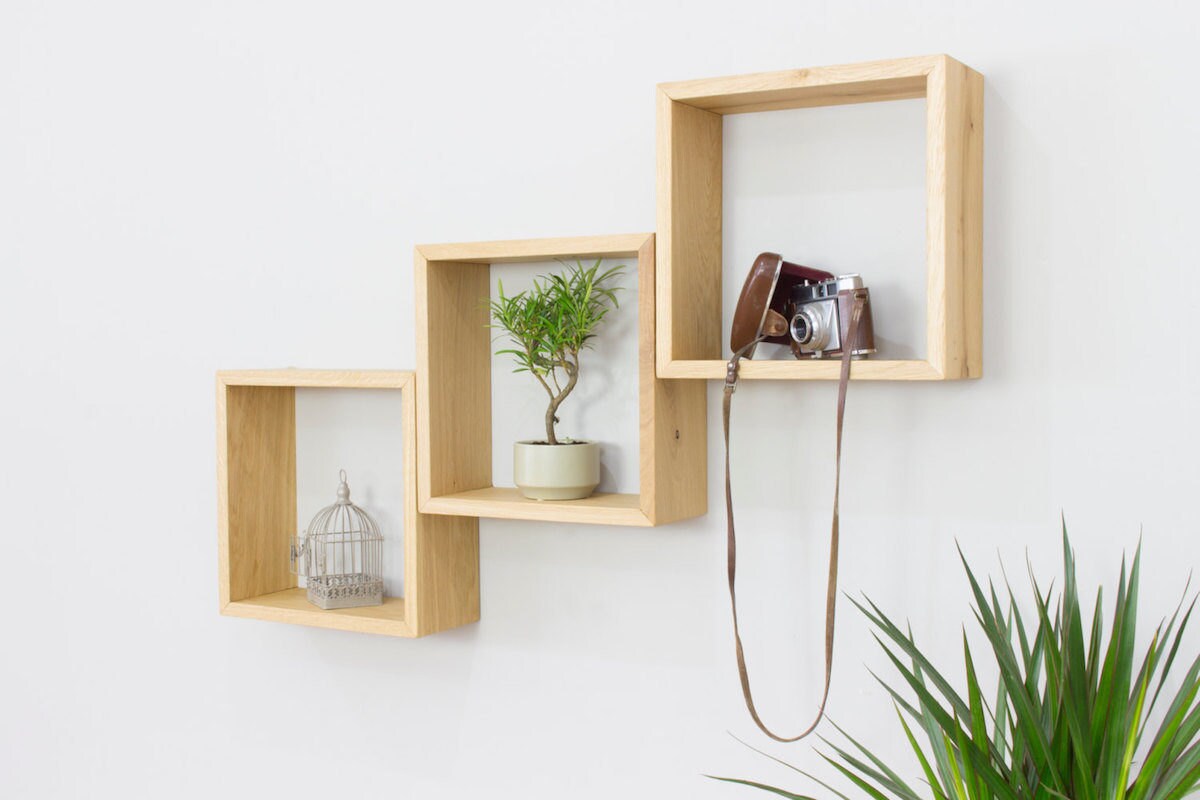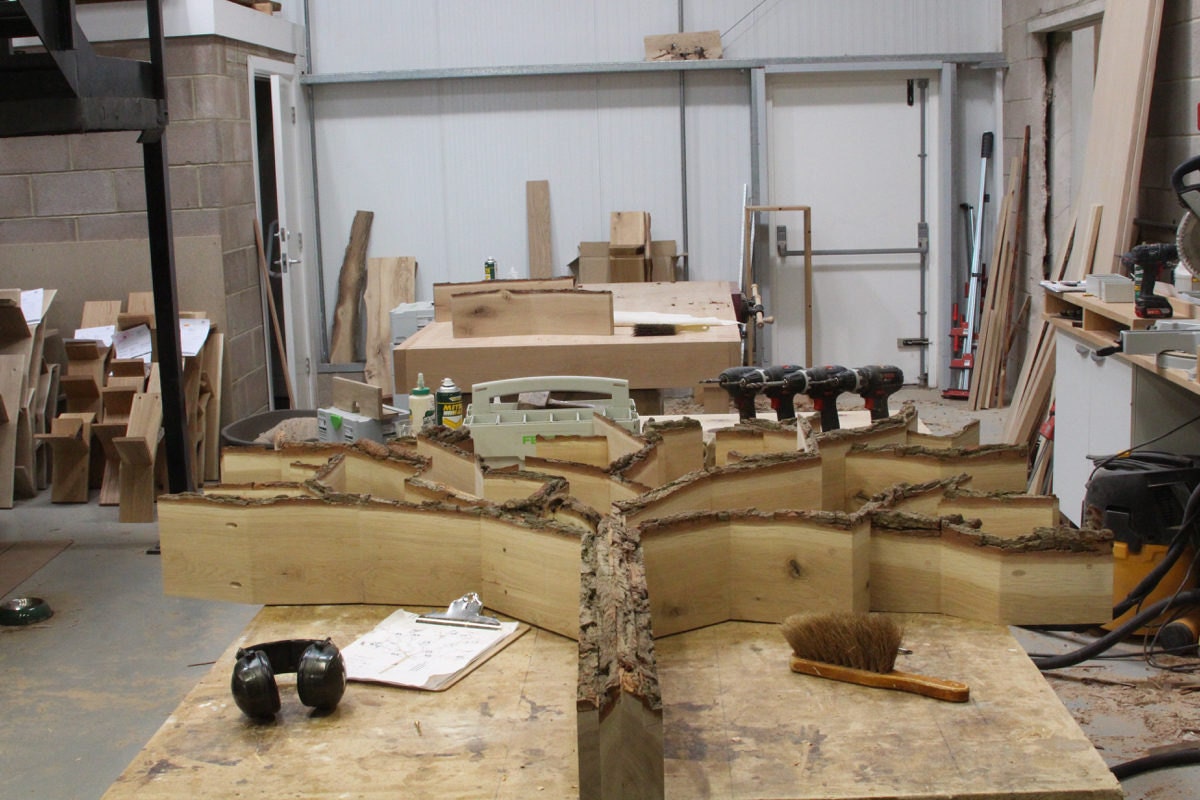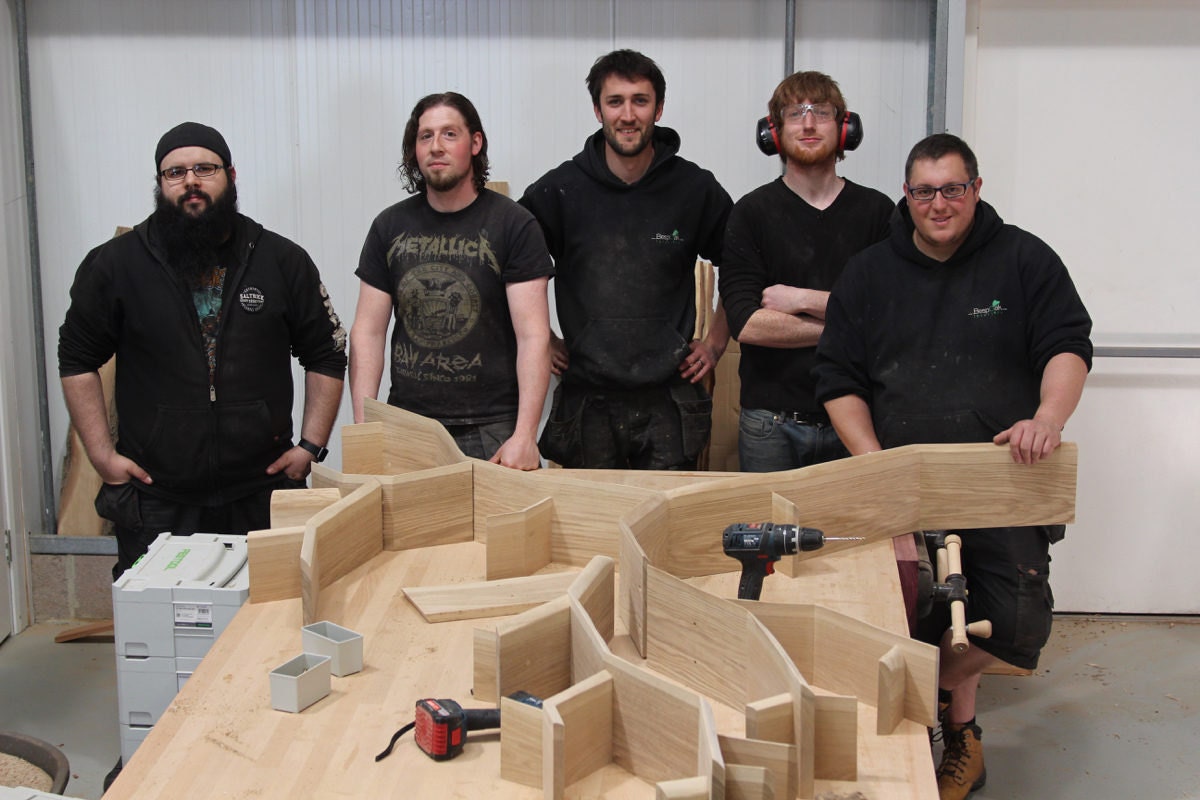 Over the years, you've assembled quite a team. How did your crew come to be?
Rich was the first guy that I took on, and that was about six months after I moved into the workshop. Initially, he did just two days a week, finishing stuff and helping with packaging. After probably two weeks, I said to him, "Actually, I need you all the time." It's just one of those things—it's grown so quickly that as soon as I put one thing in place to keep up, it changes again. It was probably only a month or so after that that I realized we needed somebody else. So then I messaged Josh; he and Rich were both people I knew already. So then we took Josh on and the same thing happened with Josh. He was here a couple of days a week, then we brought him on full time. Tom is in charge of the packaging and logistics at
BespOak Interiors
. And then we expanded into the unit next door, and we took on another guy called Bill. The idea behind taking him on is that he's going to take over my workload so I can step away from having to do the building quite so much and spend a bit more time just developing new products.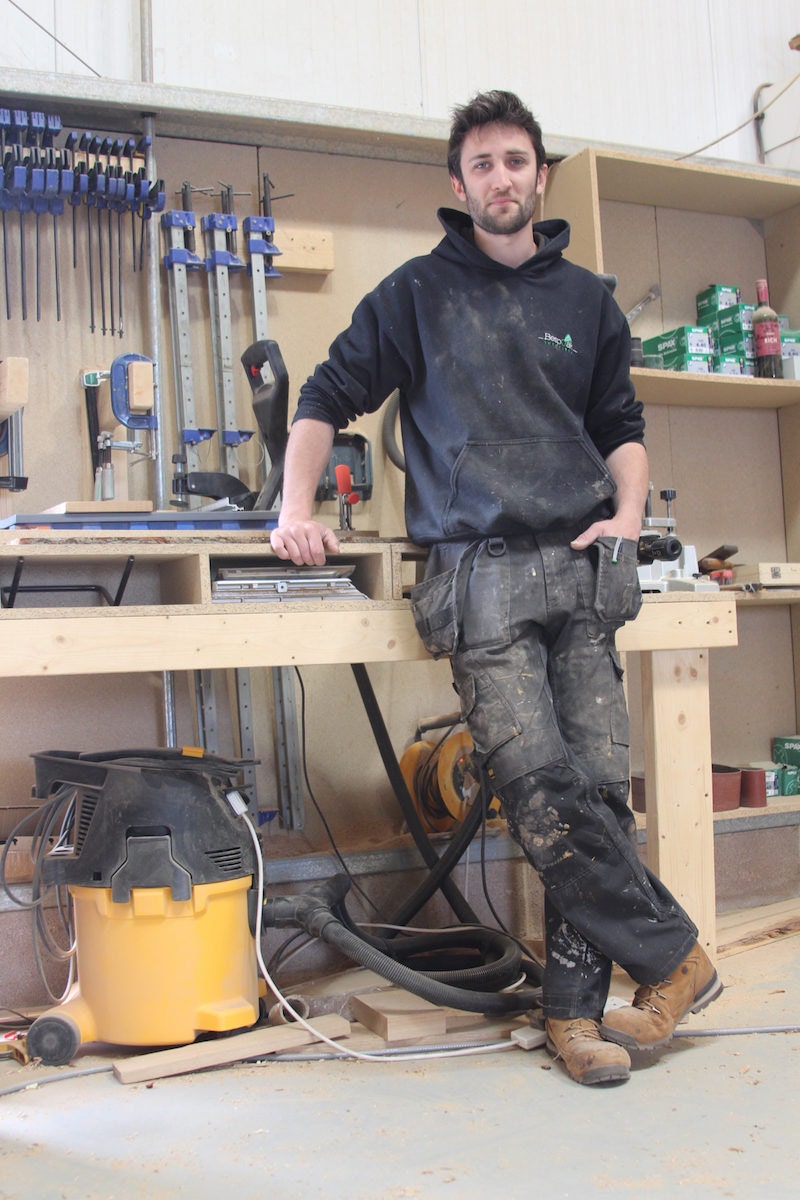 Speaking of new products, how would you describe your aesthetic?
I would say it's pretty
natural and rustic
, but I've tried to create a finish for each person's style. We do the
square-edged stuff
, which is quite
modern and clean
looking, and we do the
waney-edged stuff
, which has a bit more natural character. And then you've got the
bark edge
, which is obviously really rustic and wild.
Do you have a favorite finish?
I probably prefer the
waney-edged finish
. Obviously, every piece of wood is different, but even more so I think with the waney-edged stuff—there's just a lot more shape to it. It means that every shelf really is quite different because you're not working with straight, square pieces of wood. We make all of these things that are essentially the same product, but because we use live-edged timber, it means that every piece is different. We incorporate those little changes to make every piece unique. I would say that's my favorite thing about it.
Follow BespOak Interiors on Instagram, Facebook, Twitter, and Pinterest.
Photographs by BespOak Interiors.