by Bora Chang
One shortcut to a sunnier mood? A more colorful environment, says therapist and decor designer Natalie Manima.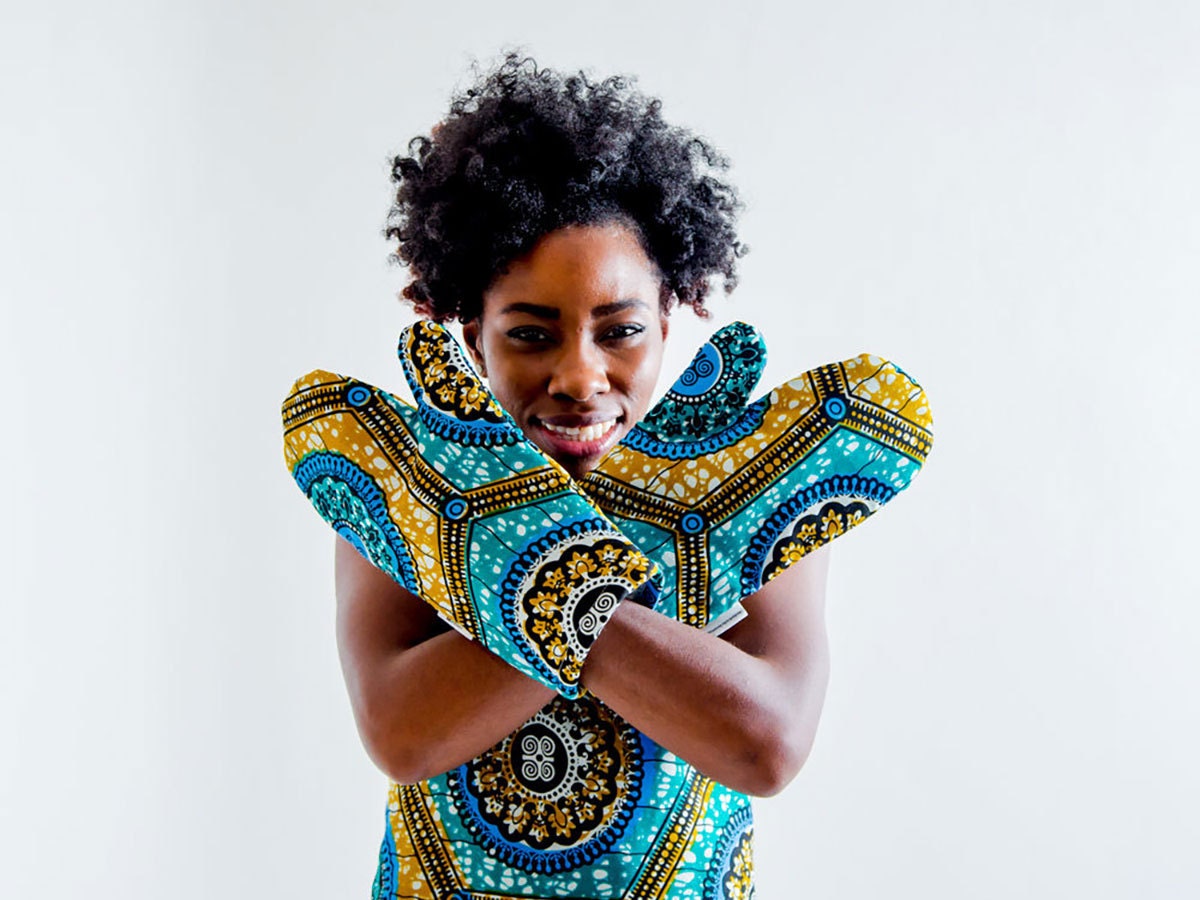 In our Featured Shop series, we shine a light on a standout shop from Etsy's talented seller community, offering readers a behind-the-scenes look at their process and story.
While no scientific explanation is required for being drawn to bold clothing choices and colorful home accessories, that doesn't mean there isn't one. "I believe being around brightness, and having bright things in your home, really does lift your mood," says Natalie Manima, the London-based founder of vibrant handmade home goods line Bespoke Binny.
Explore the Bespoke Binny collection
It's not just a sales pitch. A cognitive behavioral therapist by trade, Natalie's inspiration to create was driven in part by her personal experiences growing up surrounded by bright, lively African prints—an expression of her Ghanaian heritage. And her firsthand findings were bolstered years laters by many research articles on mood and emotions, which corroborated the connection.
Fostering positivity isn't the only aim of Natalie's line, which applies African prints to a range of unexpected products, from lampshades to passport covers to matching aprons and oven mitts. "I see it as my duty to let people know that an African print is not just a pretty fabric, but something for people to use every day." Based on her four years of robust sales and ever-growing international customer base, we'd say she's succeeding.
Read on to discover Natalie's worldly influences, her creative process, and the reason why she loves making lampshades—then shop the collection.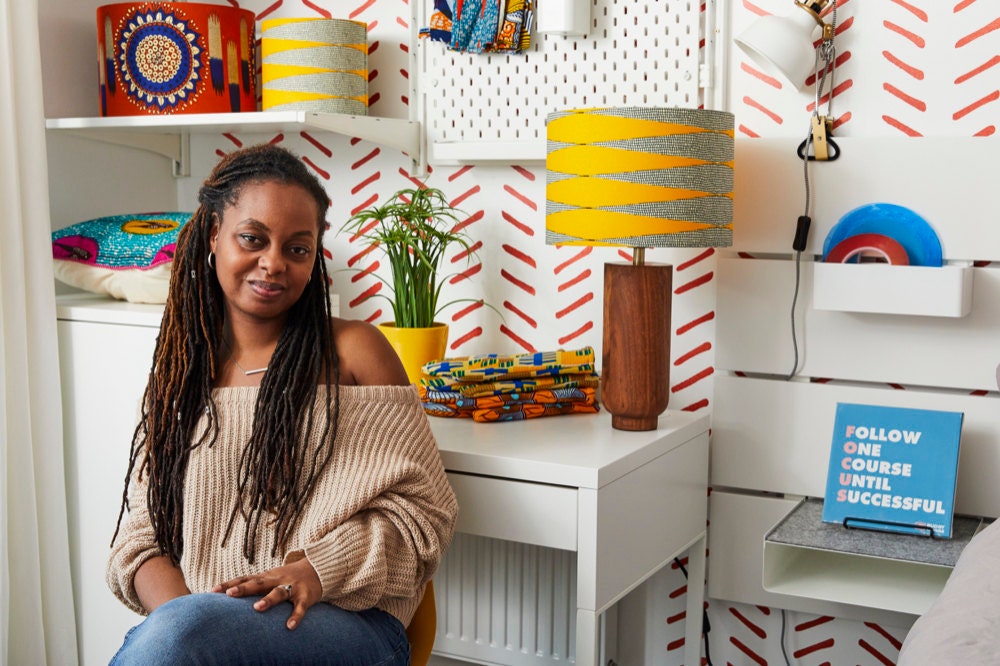 How did you get into sewing and creating home goods?
I'm quite petite, so I thought I should learn how to sew so I could alter my own clothes. I found it therapeutic. Ironically, I can count on one hand how many times I've sewn pieces of clothing to wear. But I've always been into home stuff—I love watching renovation shows on TV. So I started making things for my own home. Then a few of my colleagues saw what I'd made and said I should try selling them. I never considered myself an entrepreneur or a businesswoman, but I decided to give it a go.
I opened my Etsy shop in March of 2013 and then started going to craft markets and trade shows. People were really receptive to the products, so I thought I could create a line of home goods using African prints. I had mainly seen African prints in clothing, but not home goods. I started by making a card holder, because everyone in London travels on the Tube, and you can use a card holder on the Tube every day. I'm always thinking of new and different ways to use African prints, and that's how it began.
Where does the name Bespoke Binny come from?
Bespoke is because many of my items are bespoke, and I like to offer a personal and bespoke experience to the customers that support me and my products. Binny is actually a nickname that comes from my middle name Obenewa, which is one of my Ghanaian names.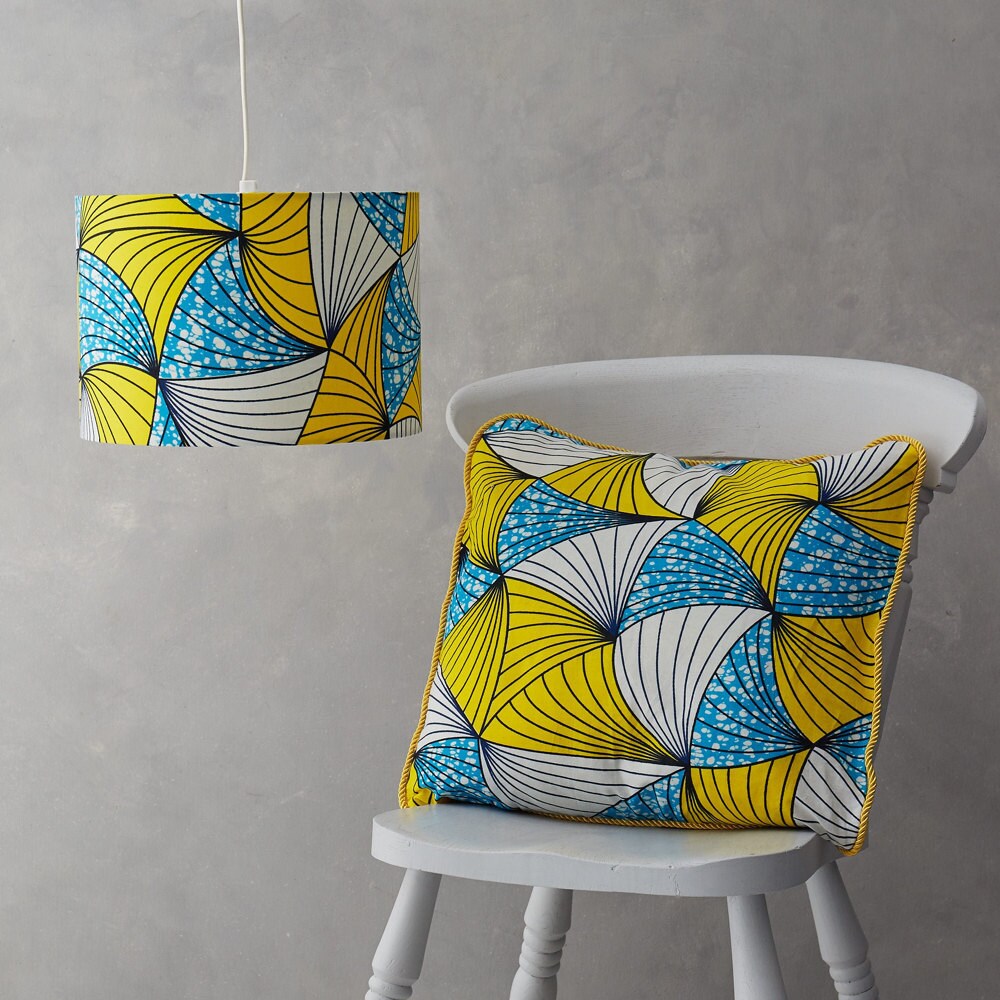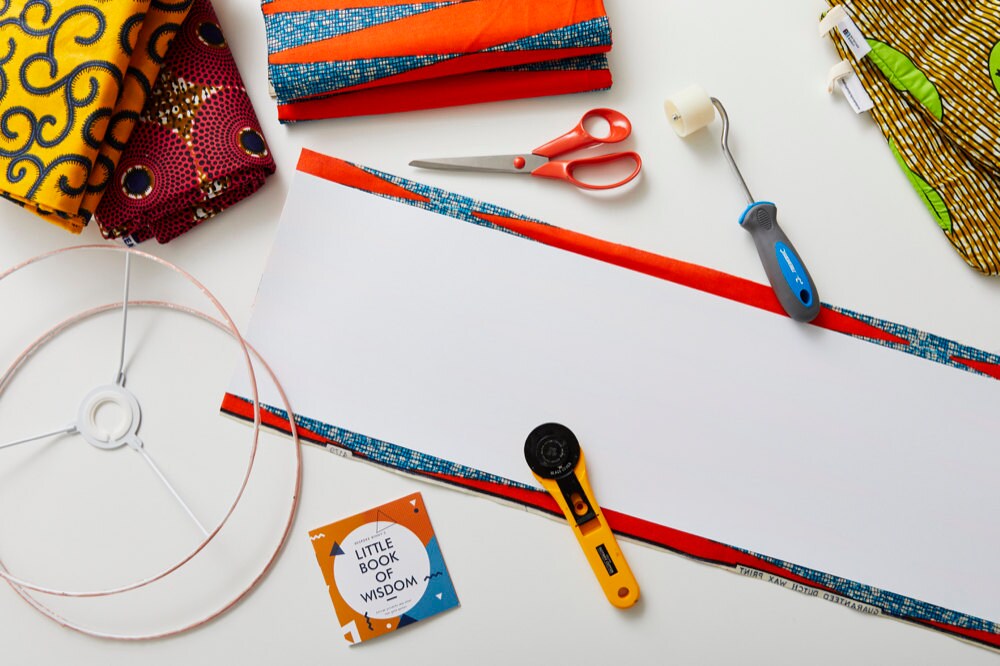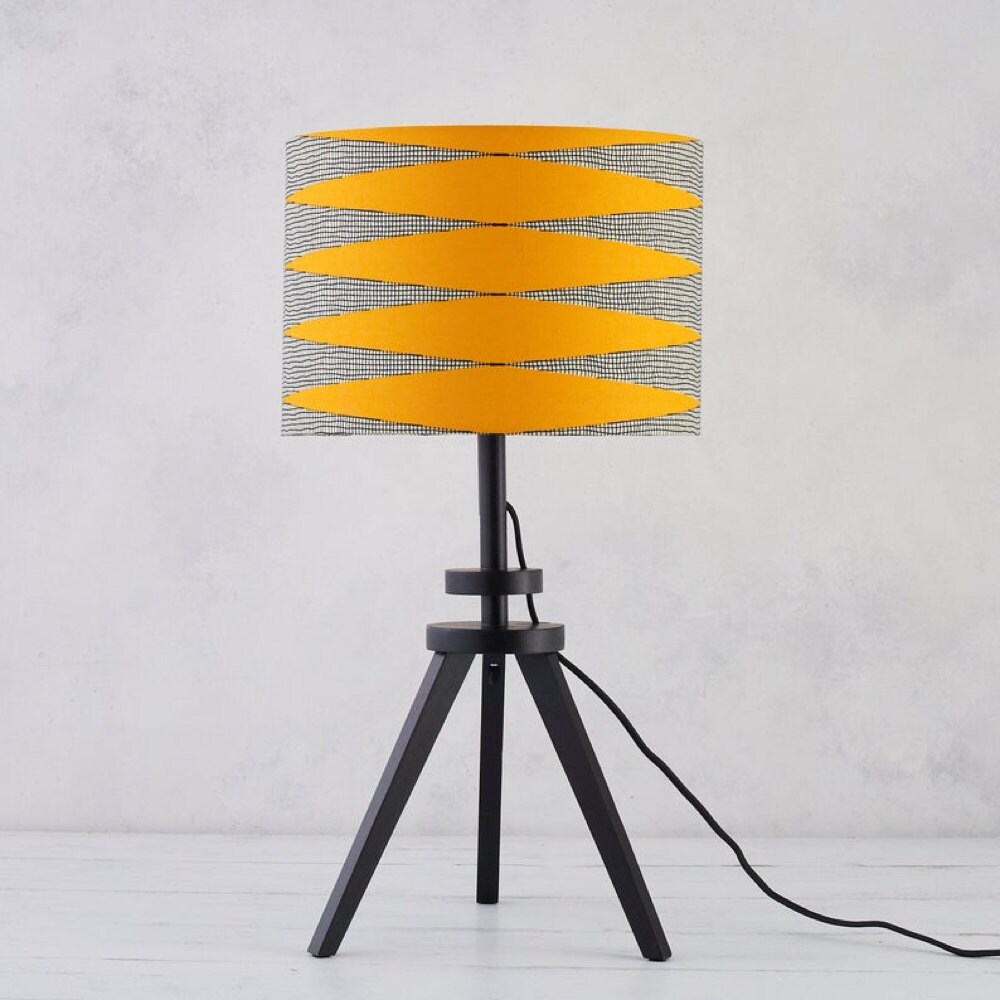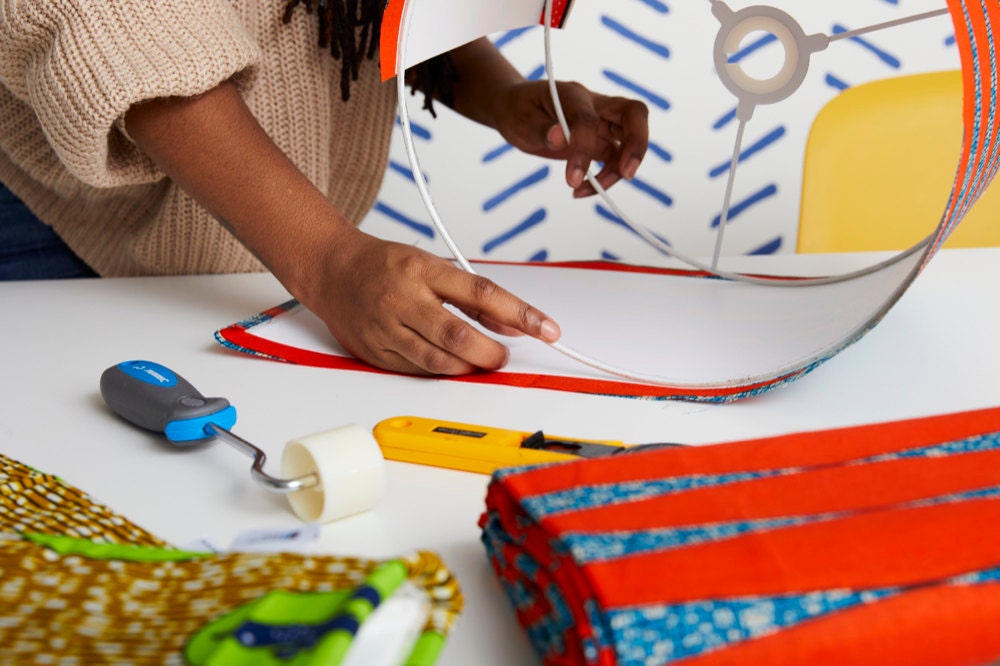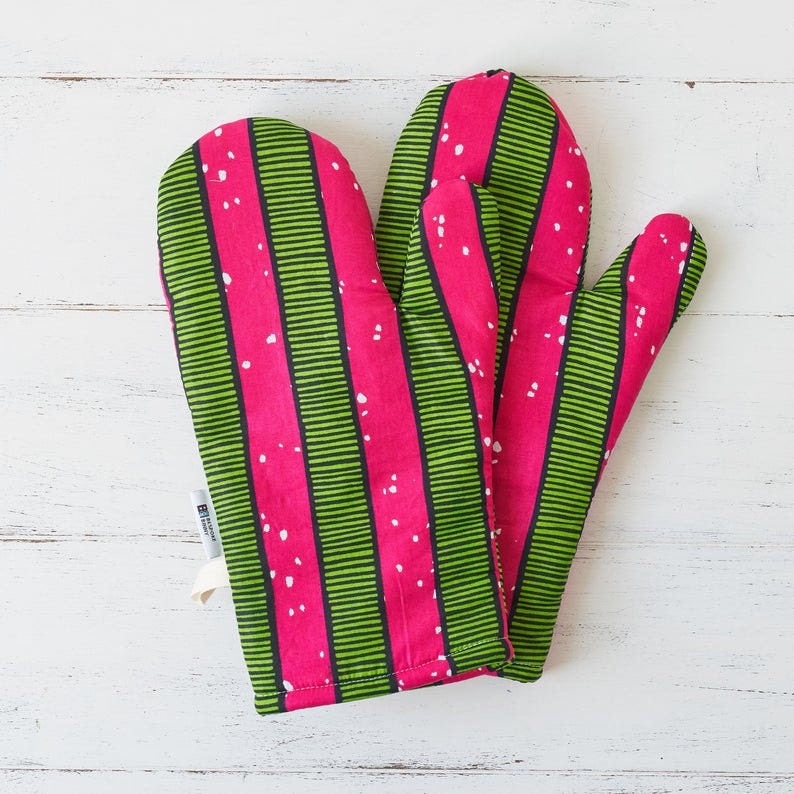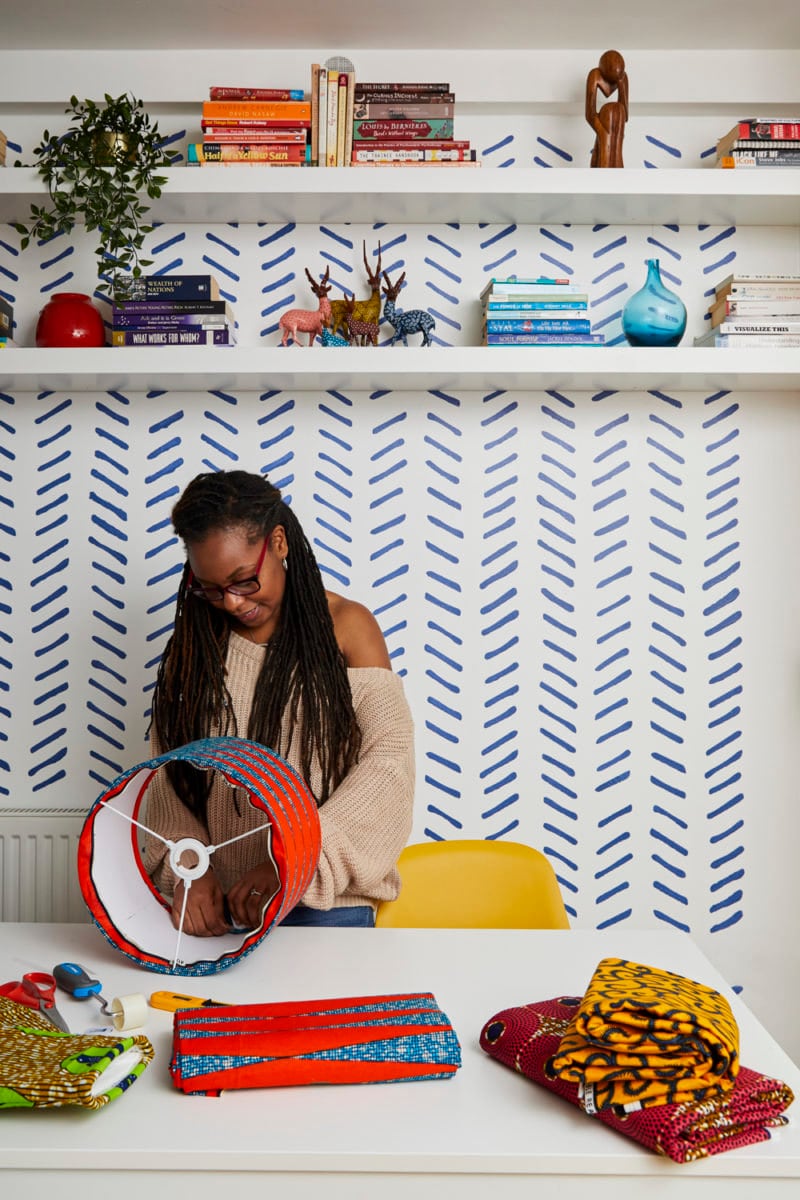 Tell us about your experience as someone with Ghanaian heritage growing up in the UK, and how that influences your perspective as a designer.
I think that not enough people know about the beauty of African prints. I'm going to get on my soapbox now—I think they get seen as something seasonal, for summer, or something tribal, in terms of fashion. They're not seen as something to wear for everyday. But these prints are for everyday! Sure, there are different types of fabrics for parties and special occasions: My grandmother used to wear casual African print dresses around the house when cooking and cleaning, and my mum always had beautiful vibrant African print outfits with embroidery for special occasions. But people can use these prints every day.
Give us the basics of the cloths and fabrics you use.
African prints were originally an invention of the Dutch from the days of colonization. Initially they were made in Holland, but not a lot of people in Holland took to them, so they were taken to Africa. Then people in Africa started manufacturing. A lot of manufacturers in Holland still make them, and they're also made in parts of Africa.
In addition to African prints, I also use wax prints, which are fabrics that have patterns that are printed on over the wax. They are like batik, and they have errors on the fabric that are considered beautiful—the imperfections are part of their beauty.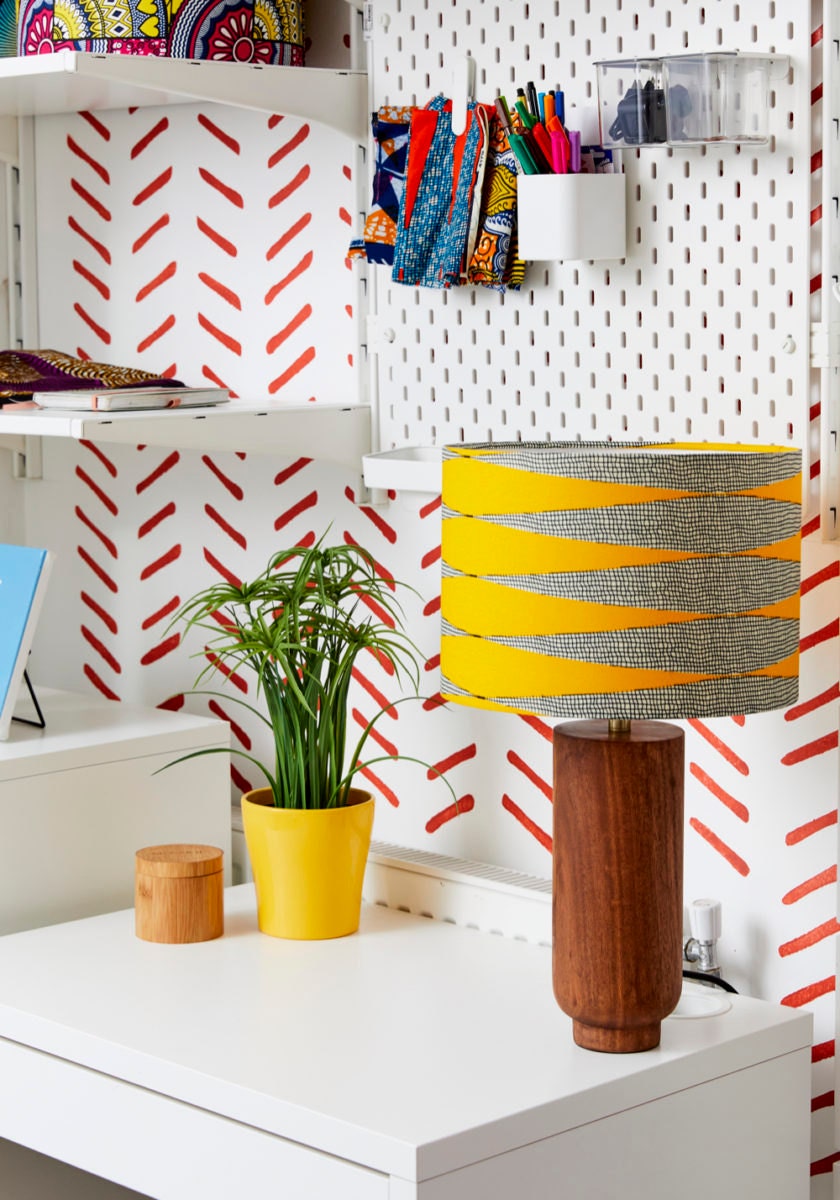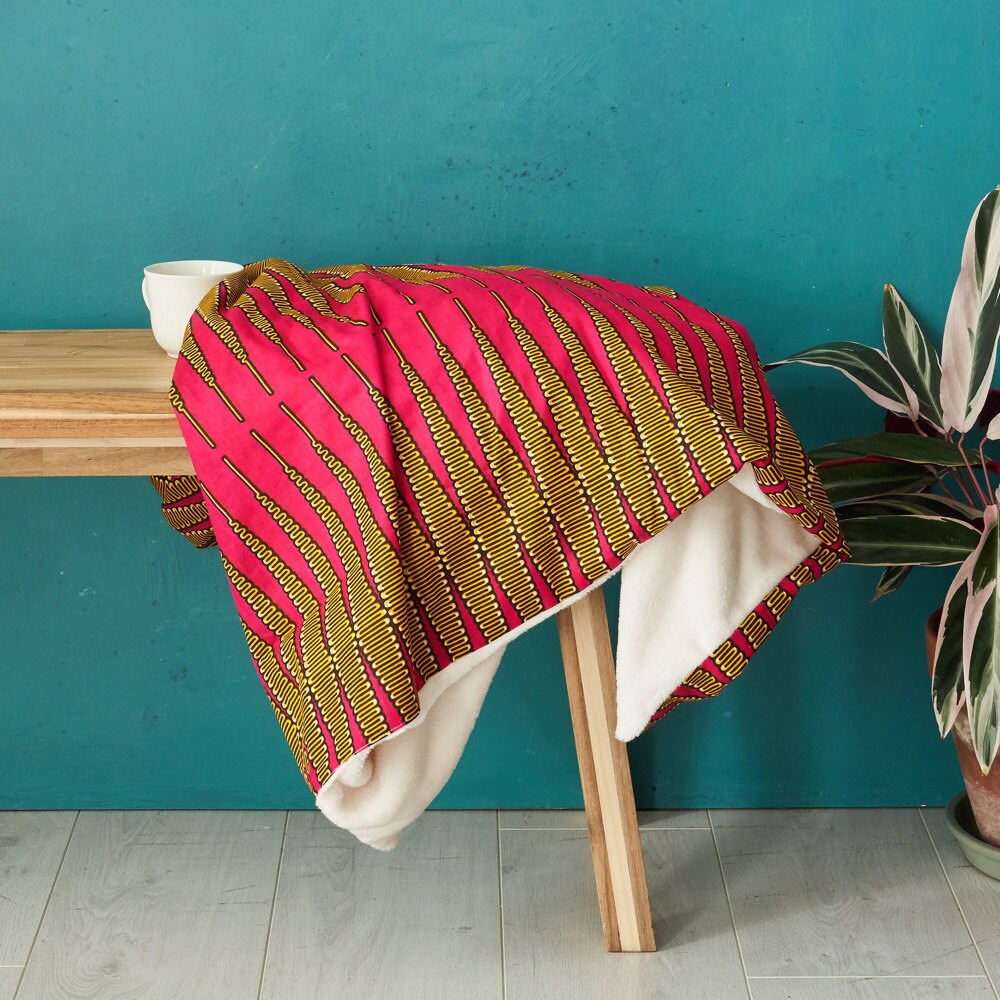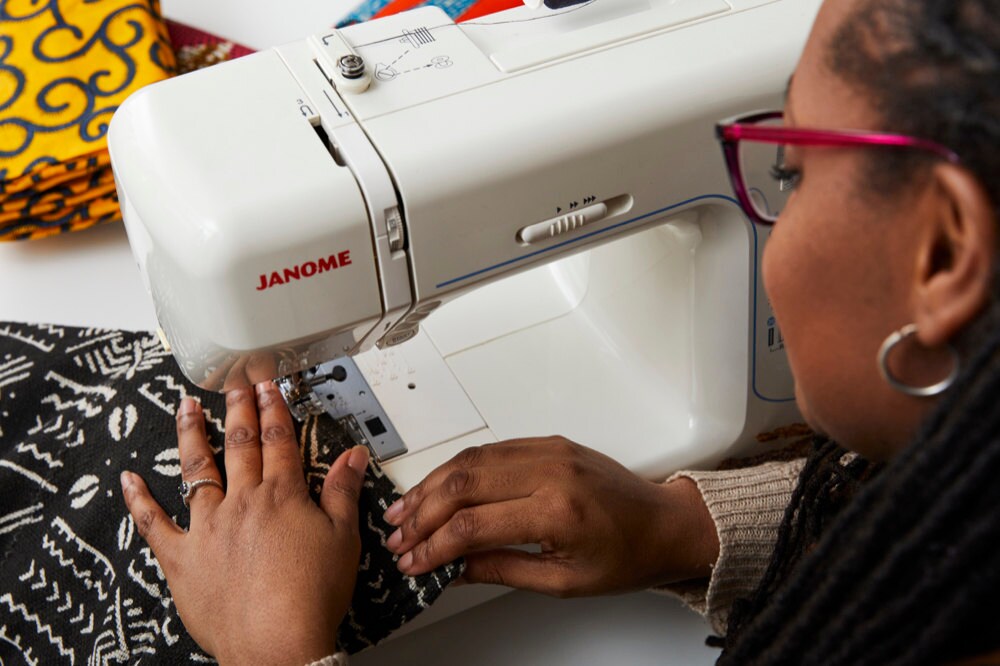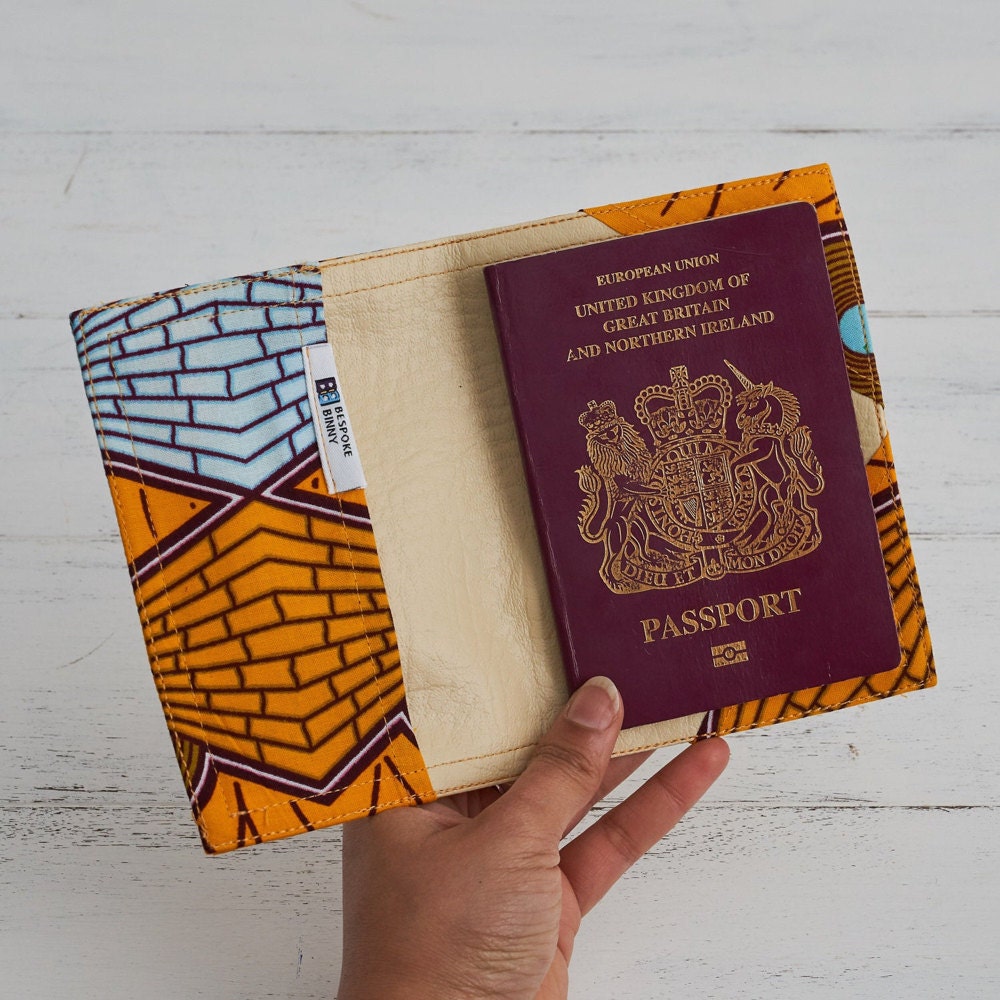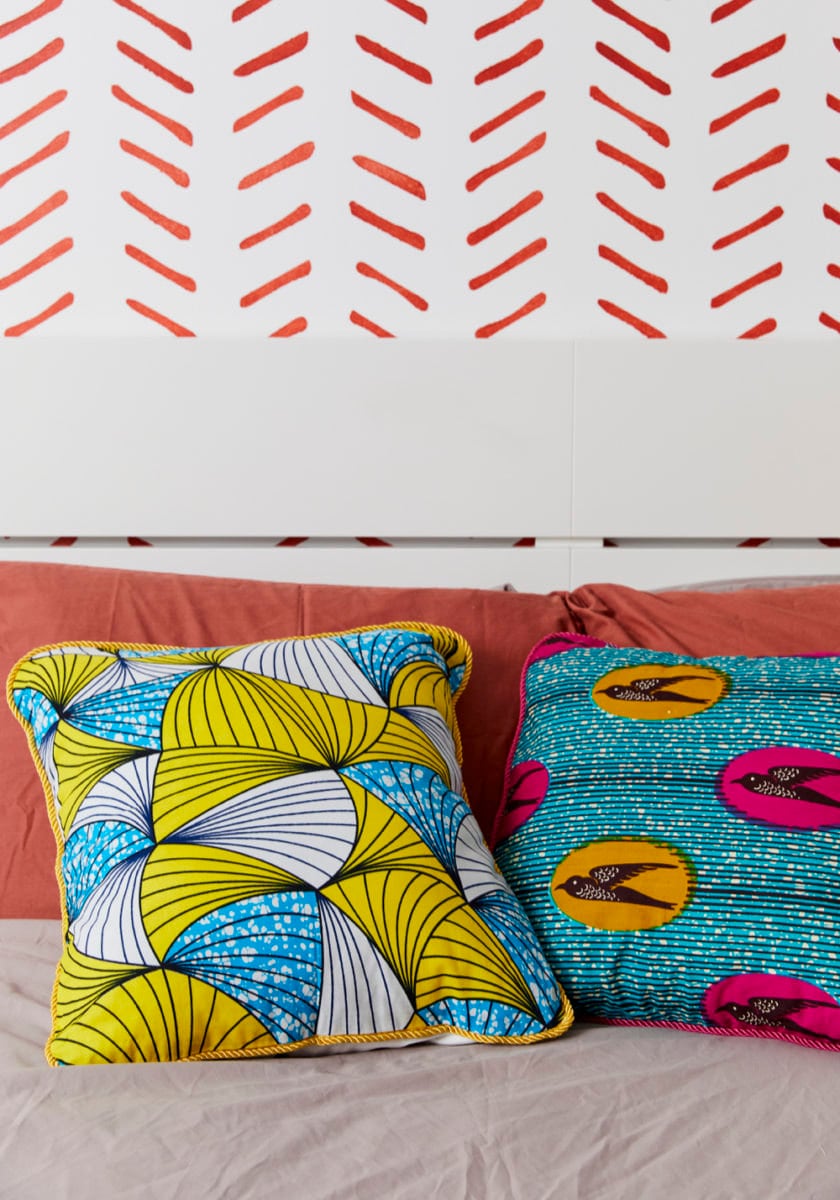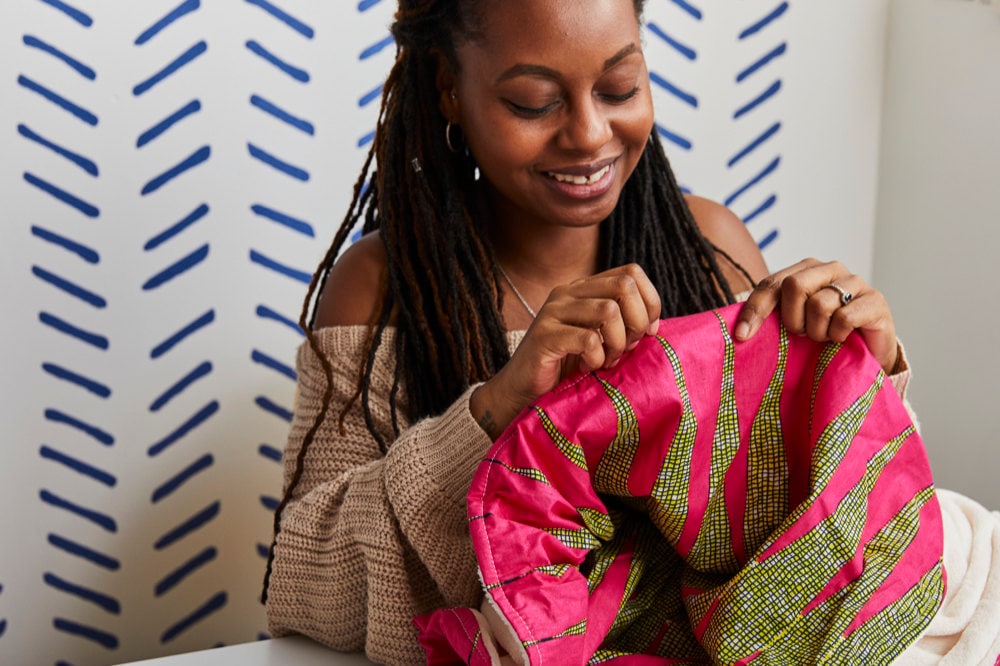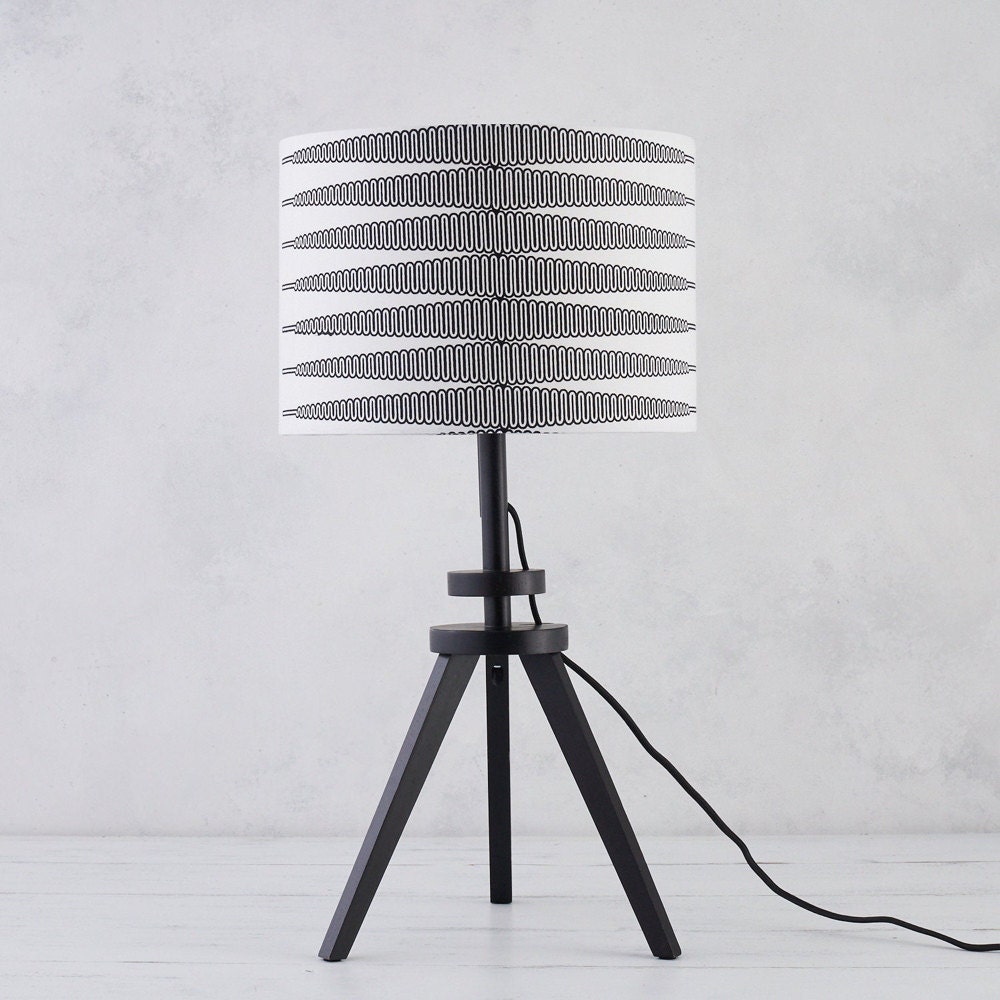 What is your favorite material to work with?
There are two. I love mud cloth. It's really, really thick, and because the patterns and prints are hand-painted, it's just so beautiful. There is a lot of care and attention gone into it. In the modern world when everything is printed by machine, it's really nice to use cloth that's been made by hand, that looks unusual.
I also love to work with signature patterns in African cloth. One print I really like is called the Speed Bird print, which I have in a couple of notebooks. It has a bird in an oval shape, with geometric lines, done in different colors. They're my favorite African prints to use.
How do you source these fabrics?
I try to get them in Ghana. I have relatives out there who send me fabric, and I work with a guy in Ghana who makes mudcloth from scratch. They're beautiful. I do buy some fabrics in London as well.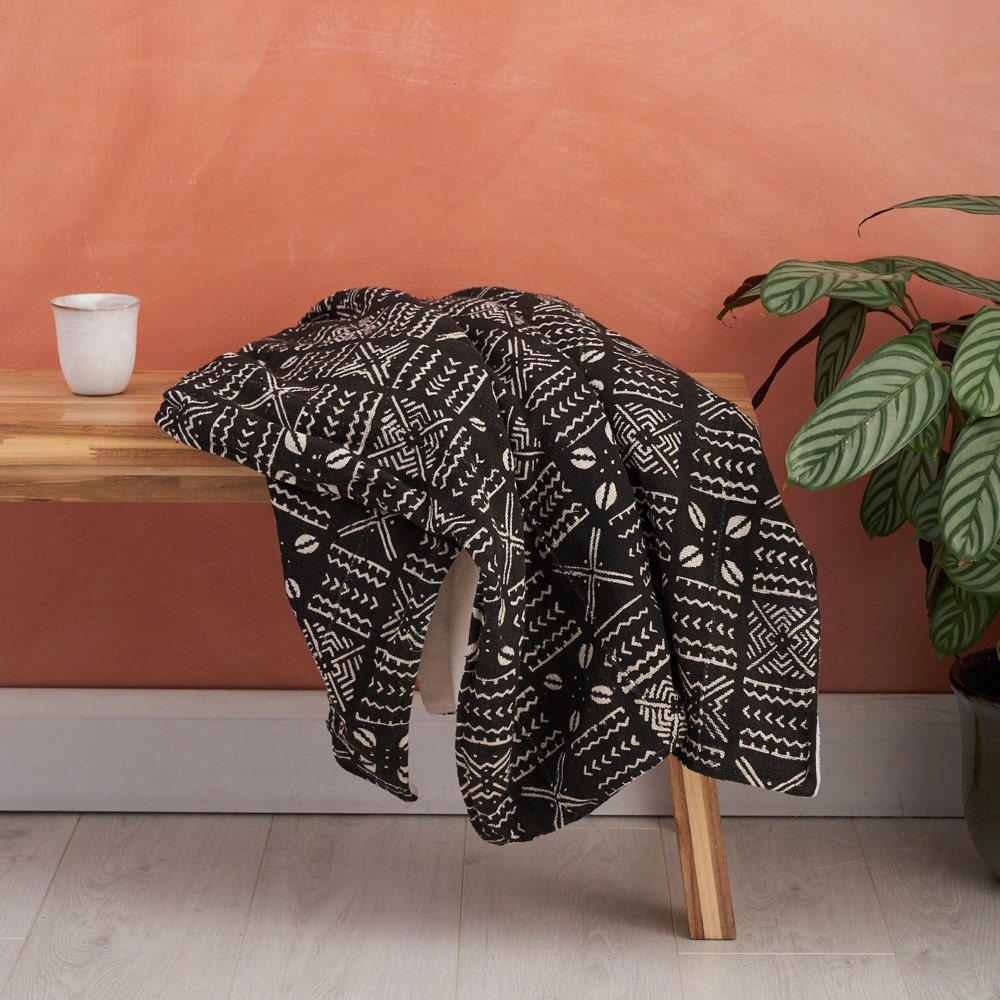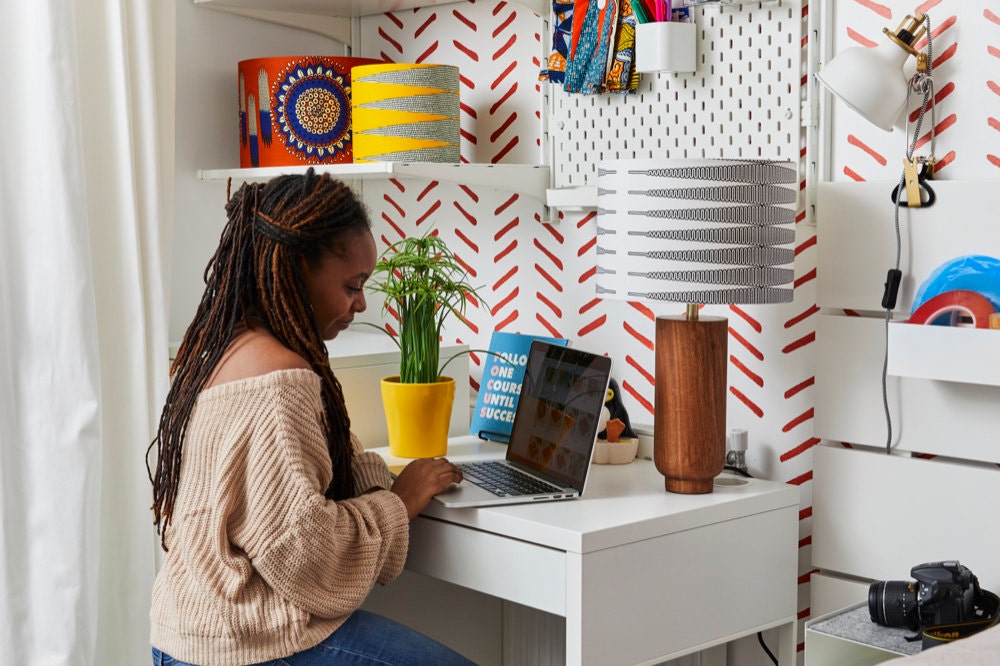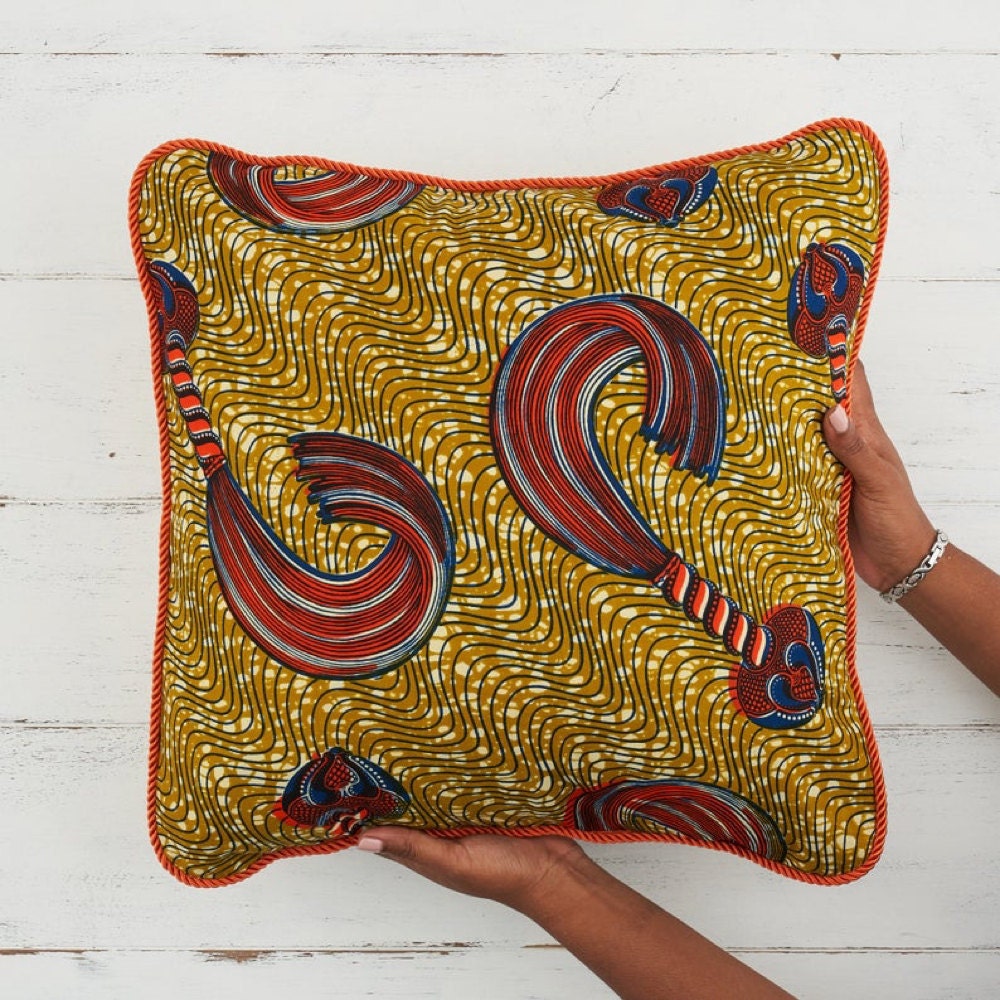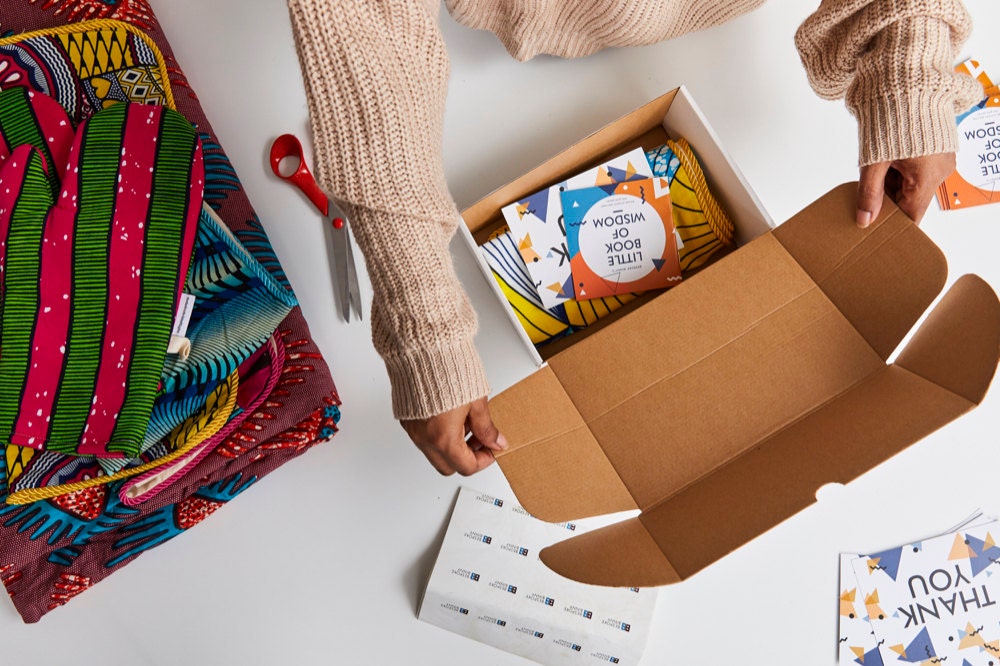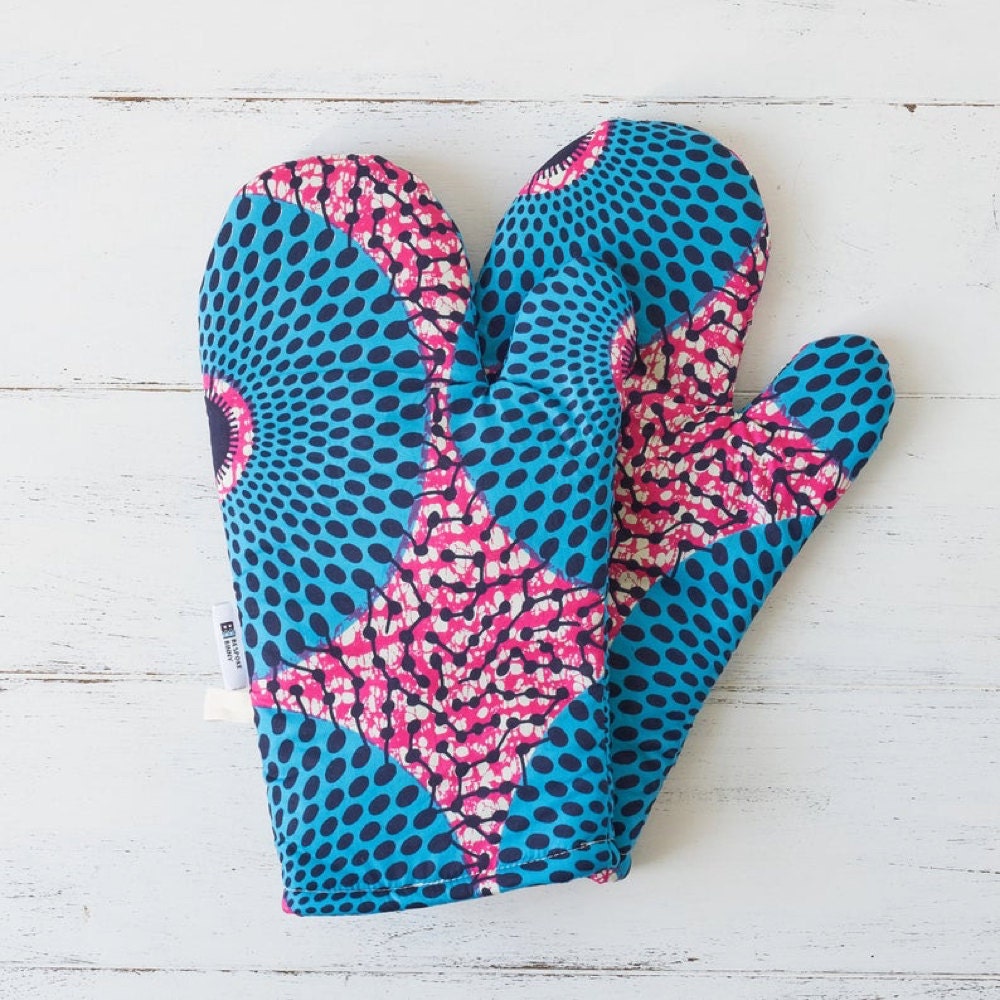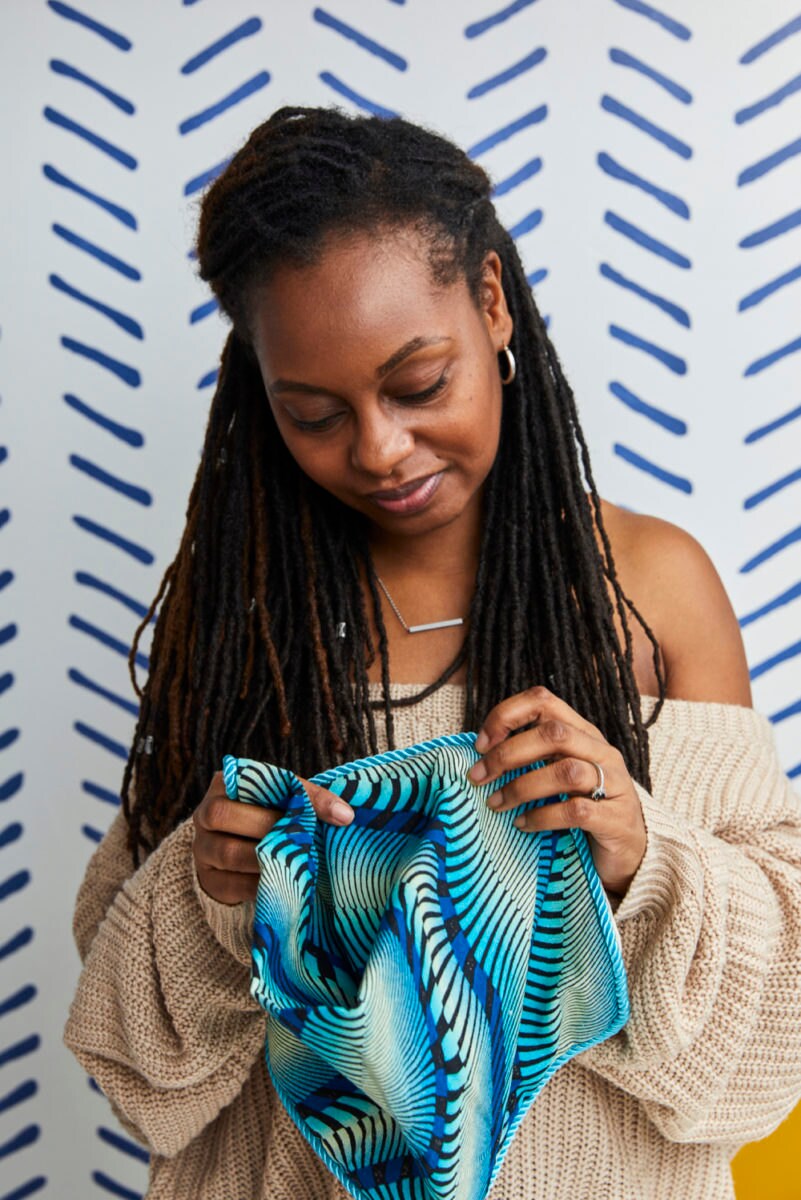 How do you go about creating your products and what is your process like?
It varies so much from product to product. Generally, I'm looking for things that people don't think of. So I'll look on Pinterest, or I'll go to a homewares shop or a stationery shop. Then I'll think: What would be nice in an African print that hasn't been done already?
Sometimes, how I create is specific to the product. I have stacks and stacks of fabrics that are nice, bright, vibrant colors, but a fabric that won't work on a lampshade might work better on something else. So I'll try the fabric on a notebook or passport holder. Then I start cropping from there.
What visual artists inspire you?
A guy called Yinka Shonibare—he does these amazing sculptures with African prints where he cuts them up, patchwork-like, I would say. The ones I love are Victorian dresses with puffy sleeves and bright fabrics—they're so beautiful. In Beyoncé's Lemonade album, she's got a song called "Daddy's Lessons." In the video, she's wearing a dress that I'm sure is Yinka Shonibare's, or that was inspired by his work.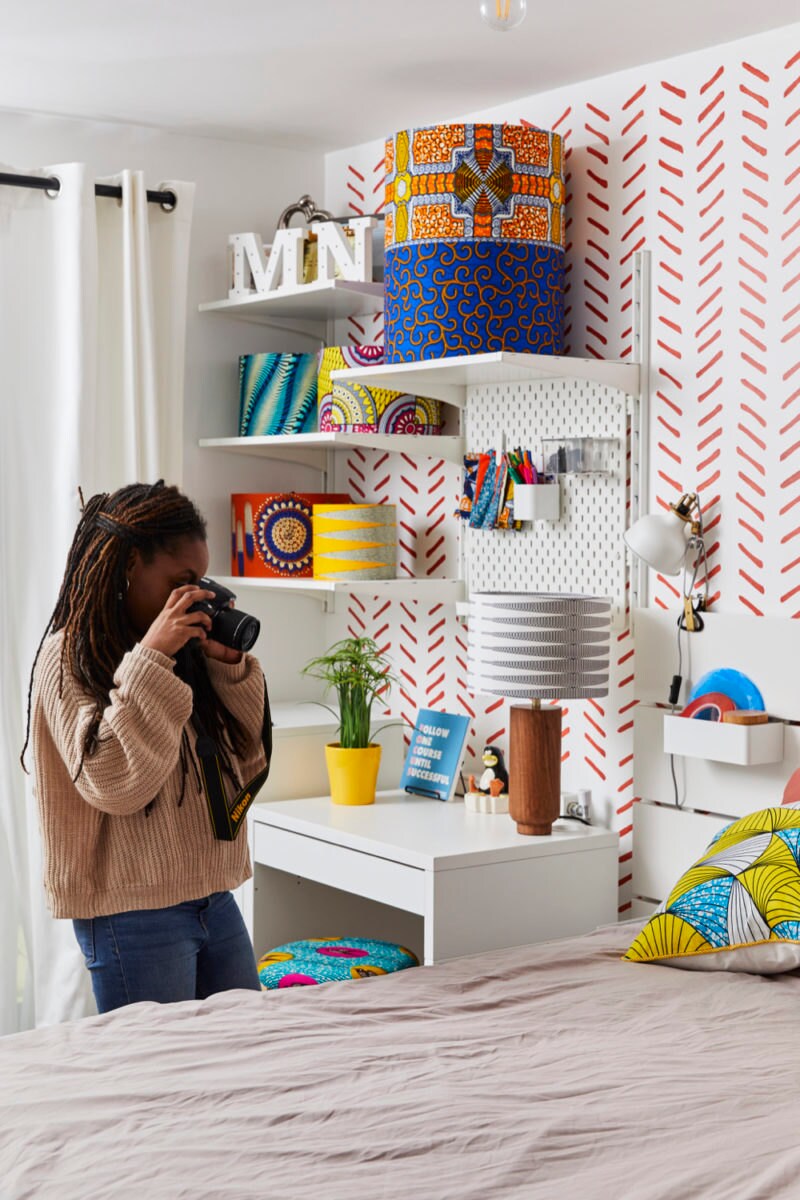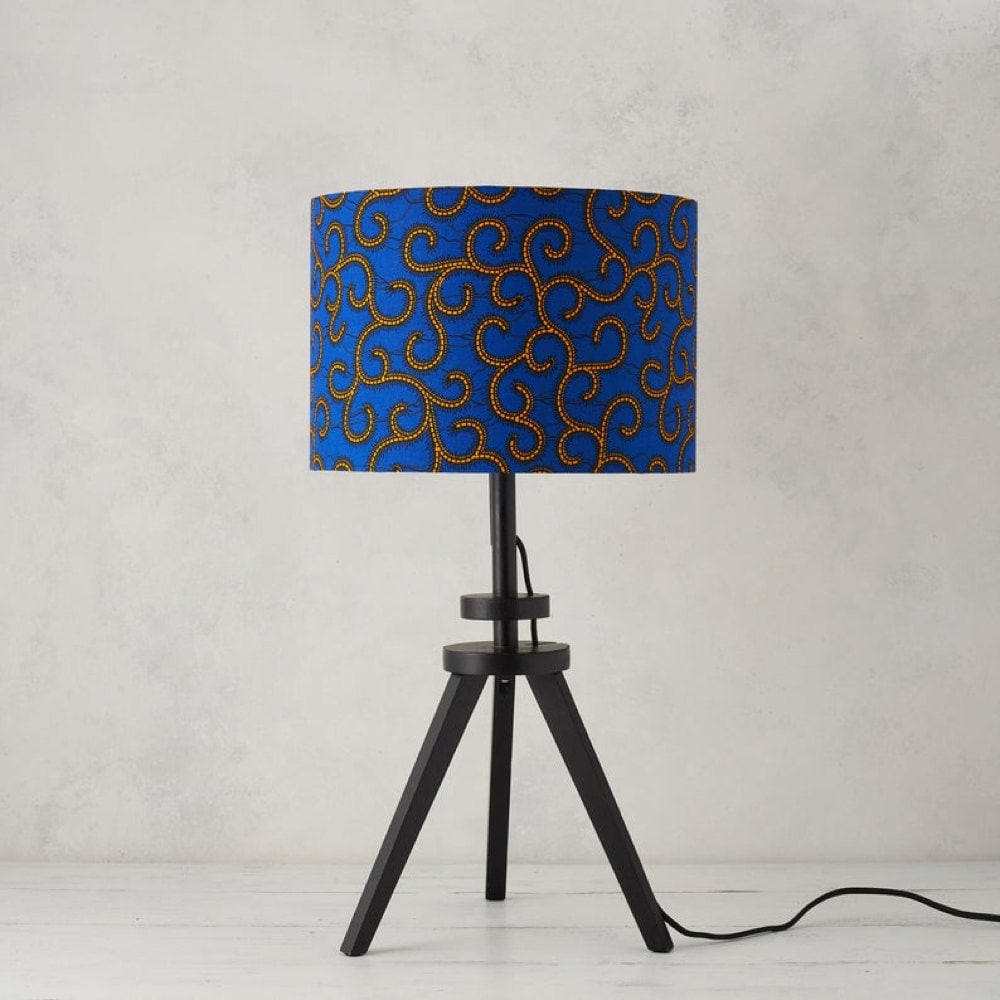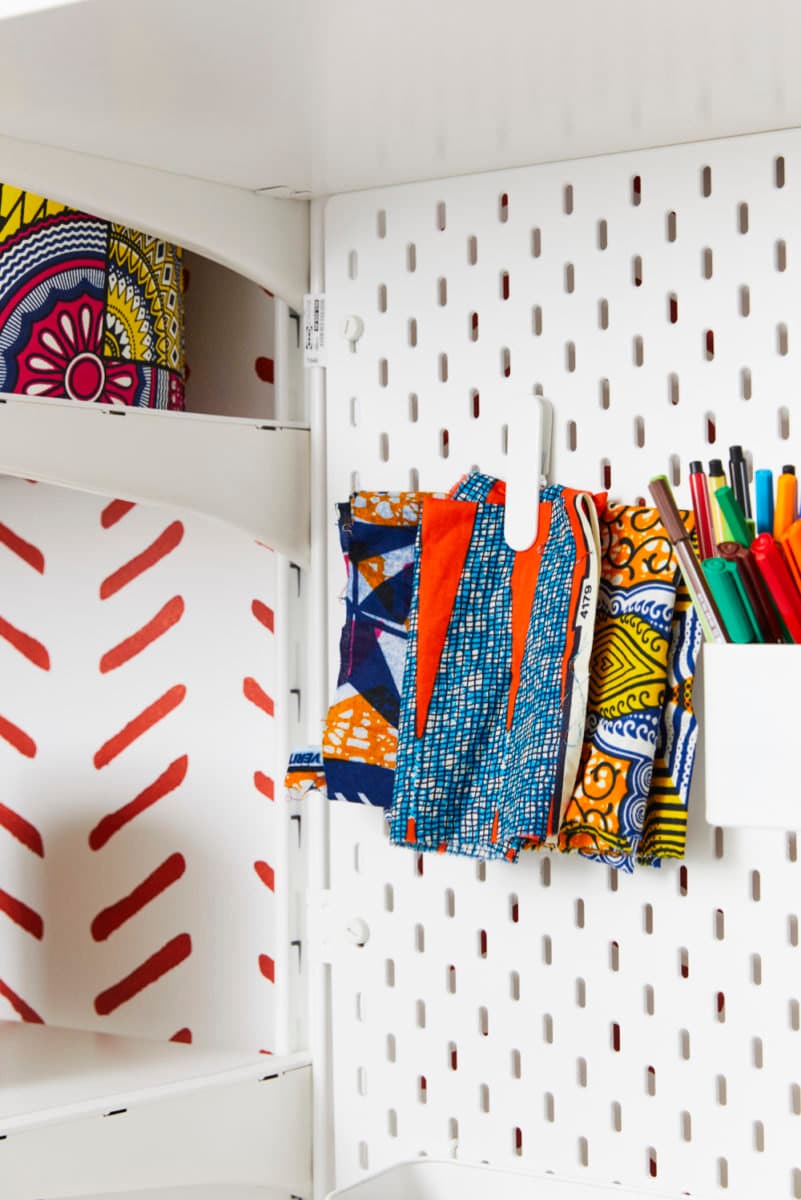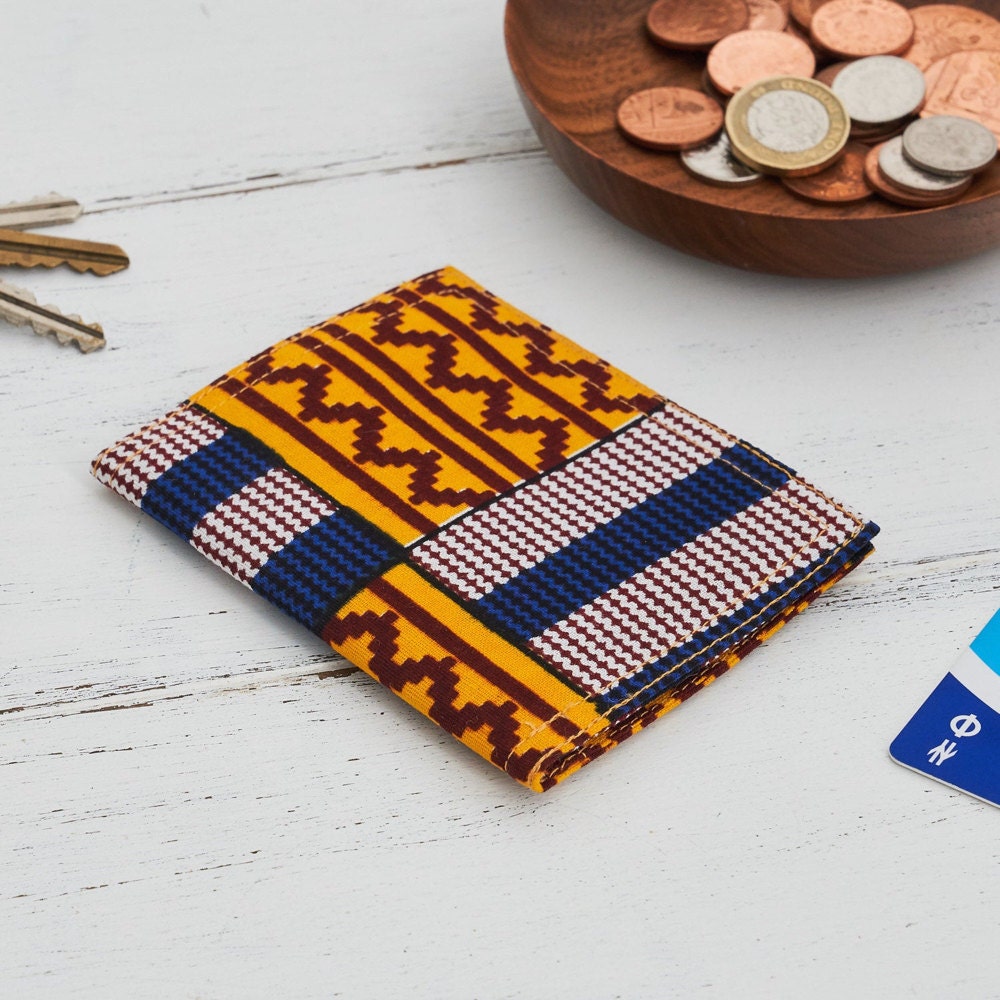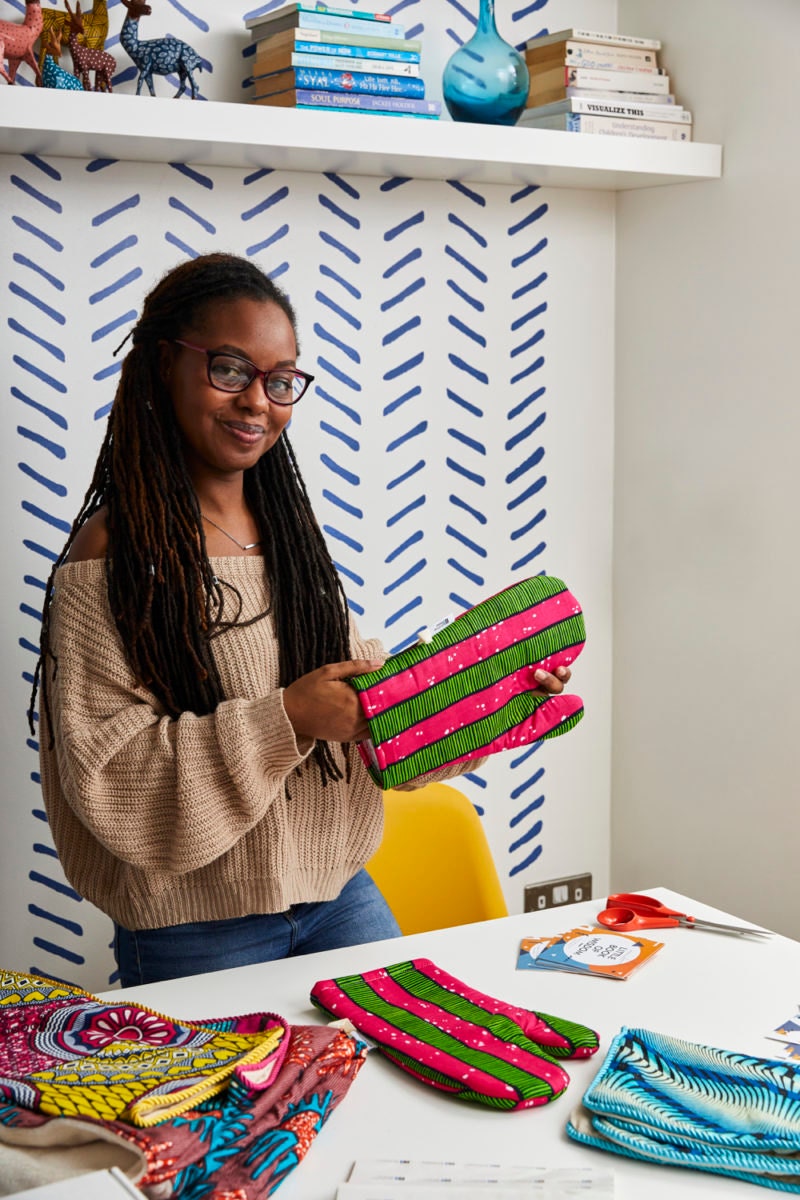 You have such a wide selection of goods. What is your bestseller?
It really varies. I think when I first opened my shop, it was definitely the lampshades—they used to fly. Now, I would say it's a close race between the oven gloves, the cushion covers, and aprons. Some months, I'll sell a load of cushion covers, and another month, it'll be something else.
Of all your items, what do you enjoy making the most?
I think the lampshades, because in my mind, you can't see how it's going to look until it's finished. It's hard to envisage how the fabric will look and how it will light up, so there's an element of surprise when you're done.
Follow Bespoke Binny on Instagram, Facebook, and Twitter.
Studio photography by Veerle Evens. Product photography courtesy of Bespoke Binny.
Editor's note: This previously published post has been updated with fresh products and photos for the 2020 season.