by Rachel Mosely
Let your retro-chic style shine bright with a gorgeous gold chain or silver ring curated by these two expert collectors.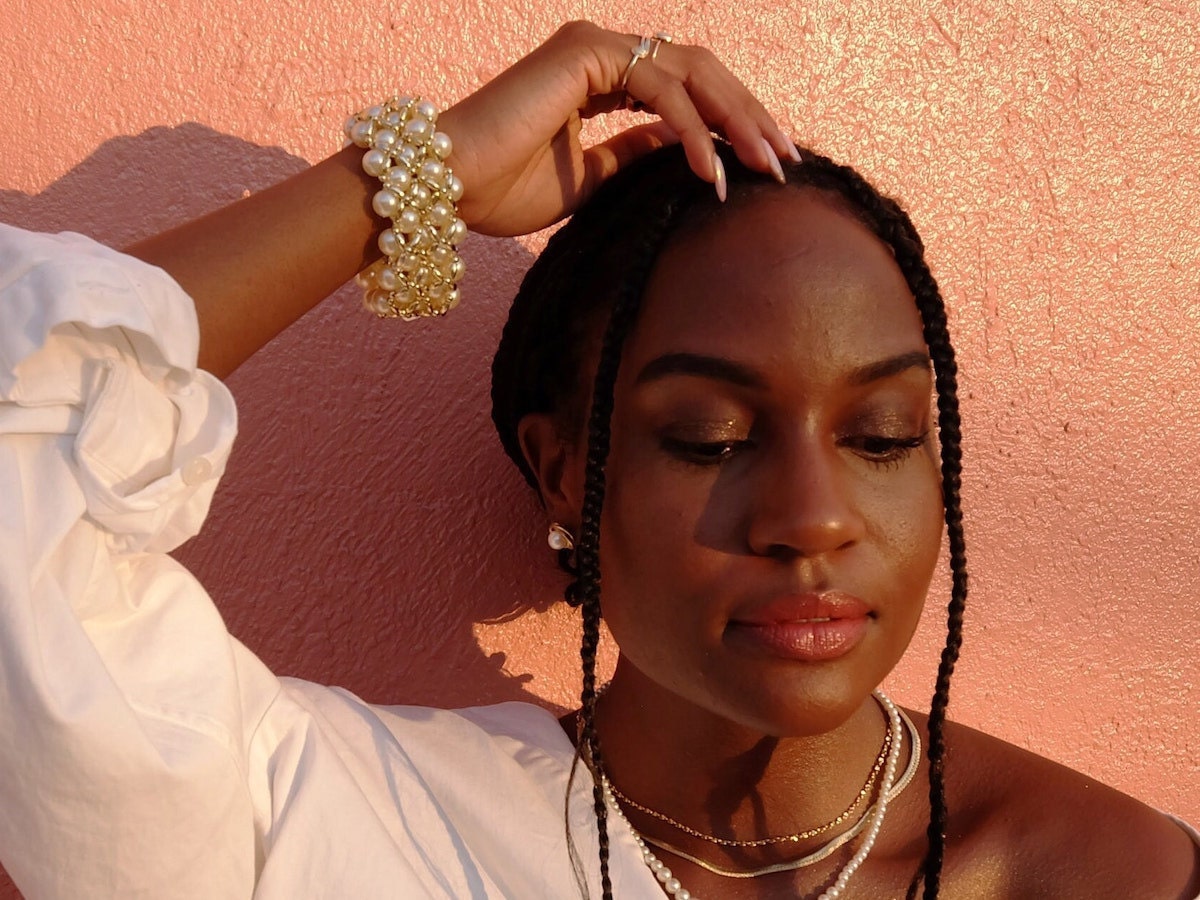 In our Featured Shop series, we shine a light on a standout shop from Etsy's talented seller community, offering readers a behind-the-scenes look at their process and story.
Whether you're on the hunt for a pair of dazzling drop earrings worthy of a special occasion or a timeless pearl bracelet to gift your true-blue bestie, a bold piece of vintage jewelry from BLACKFEMME is sure to impress. Carefully selected by co-curators Sydney Jackson and Casey Mattis for their unique shimmer and shine, each distinctive find in the duo's line is perfect for glamming up everyday outfits and festive getups alike. "There's something really special about having a piece that's one-of-a-kind," Sydney says. "Knowing it has a history, and seeing how it's stood the test of time to be here in this moment—it's the coolest thing."
What's more, by creating limited-release collections organized by vintage vibe—from resort-ready to grandma-chic—Sydney and Casey make it easy for customers to source a style they like and, from there, put their own personal stamp on it. "All vintage jewelry has a story," Sydney says. "But once you own a piece, it becomes a part of your story for as long as you hold onto it."
Read on to learn what makes these two so passionate about previously loved pieces (and discover their top picks for vintage gifts!), then shop the BLACKFEMME collection.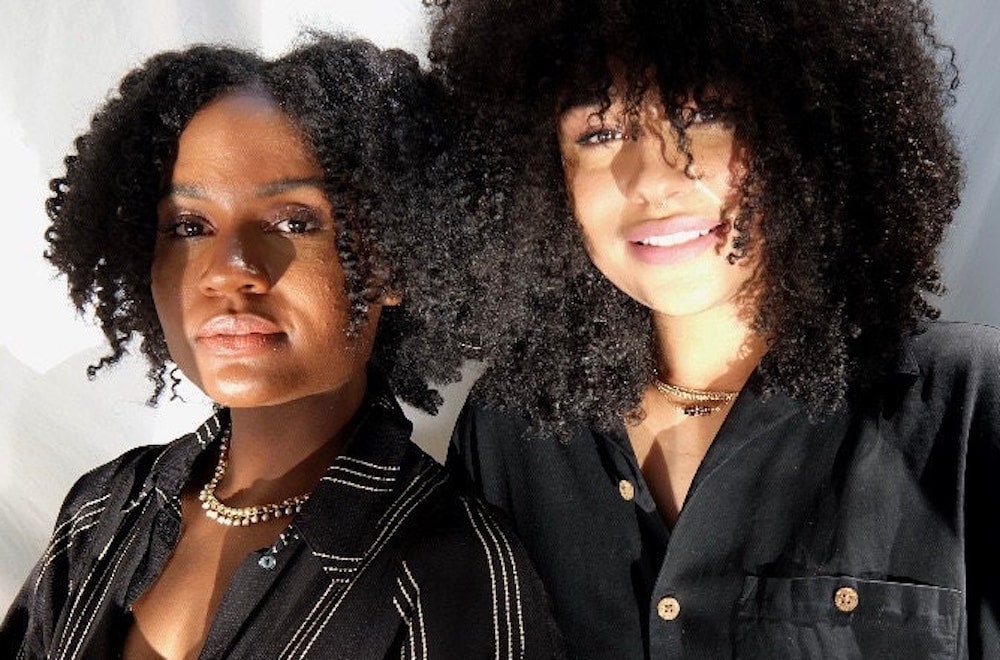 What's the origin story of BLACKFEMME?
Sydney: At the start of the pandemic I was buying a ton of vintage pieces, but because I wasn't going out, I wasn't wearing them. So I had built up this inventory. Casey and I were roommates at the time, and she's a whiz at content strategy, photography, and branding. So I talked to her about all this jewelry I had, and the idea for our brand came about very naturally.
Casey: It was great to work so closely together in the formative months of the business. We were able to bounce thoughts off of each other while having our morning coffee or just getting ready in the bathroom.
What's the meaning behind your shop name?
Casey: I was reading a book of poetry by Black writers. The words "Black femme" were on the page, and it hit me like a ton of bricks. That phrase defines us, and it's short and sweet. I could imagine it as a logo.
Sydney: It resonated immediately. I feel like every Black femme goes through a journey of learning to love yourself and celebrate your individuality. And that connects to vintage jewelry because it's about seeing the beauty in these unique pieces, and finding something that you love because you like it, not because of how you think other people are going to perceive it.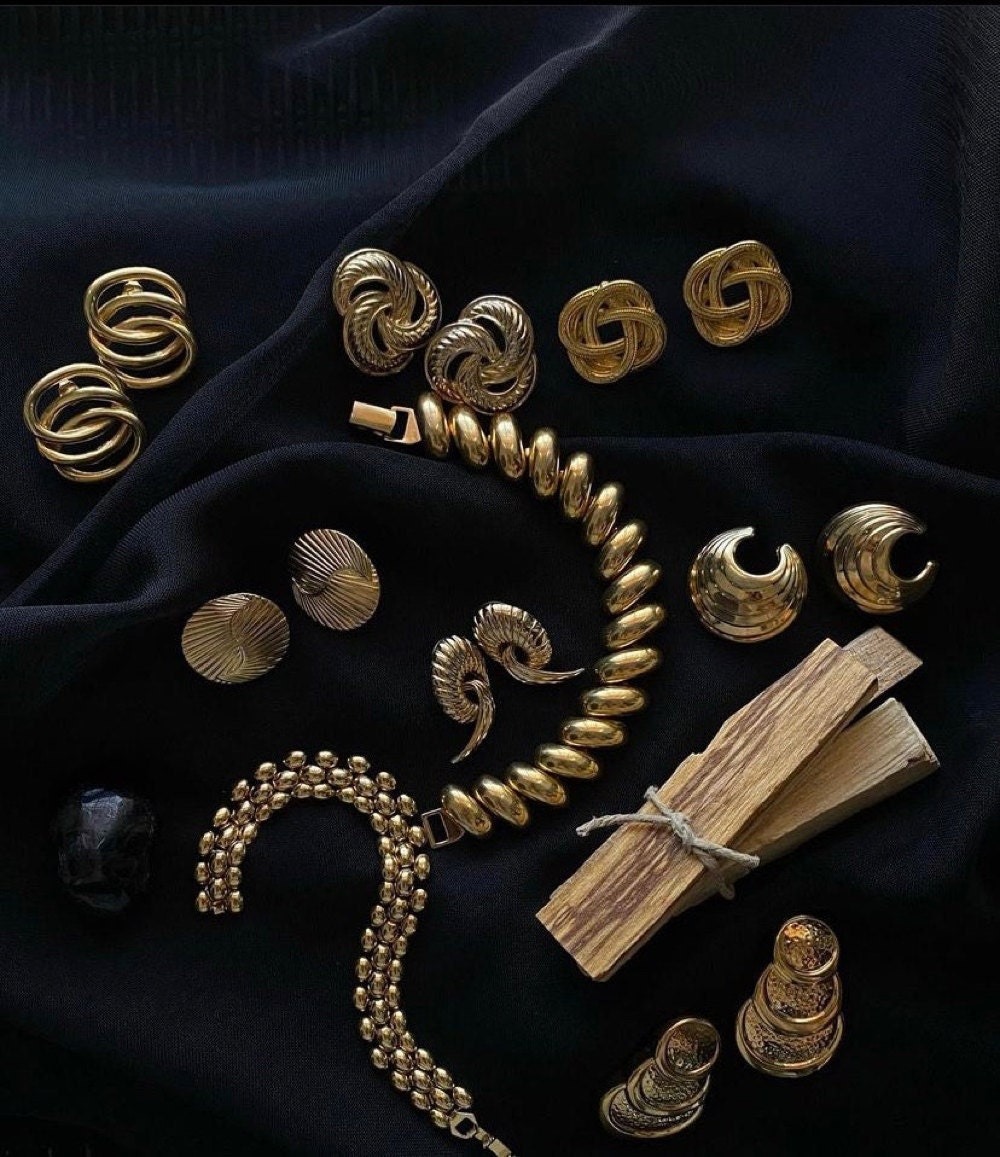 SHOP: The Opulence Collection from BLACKFEMME, from $38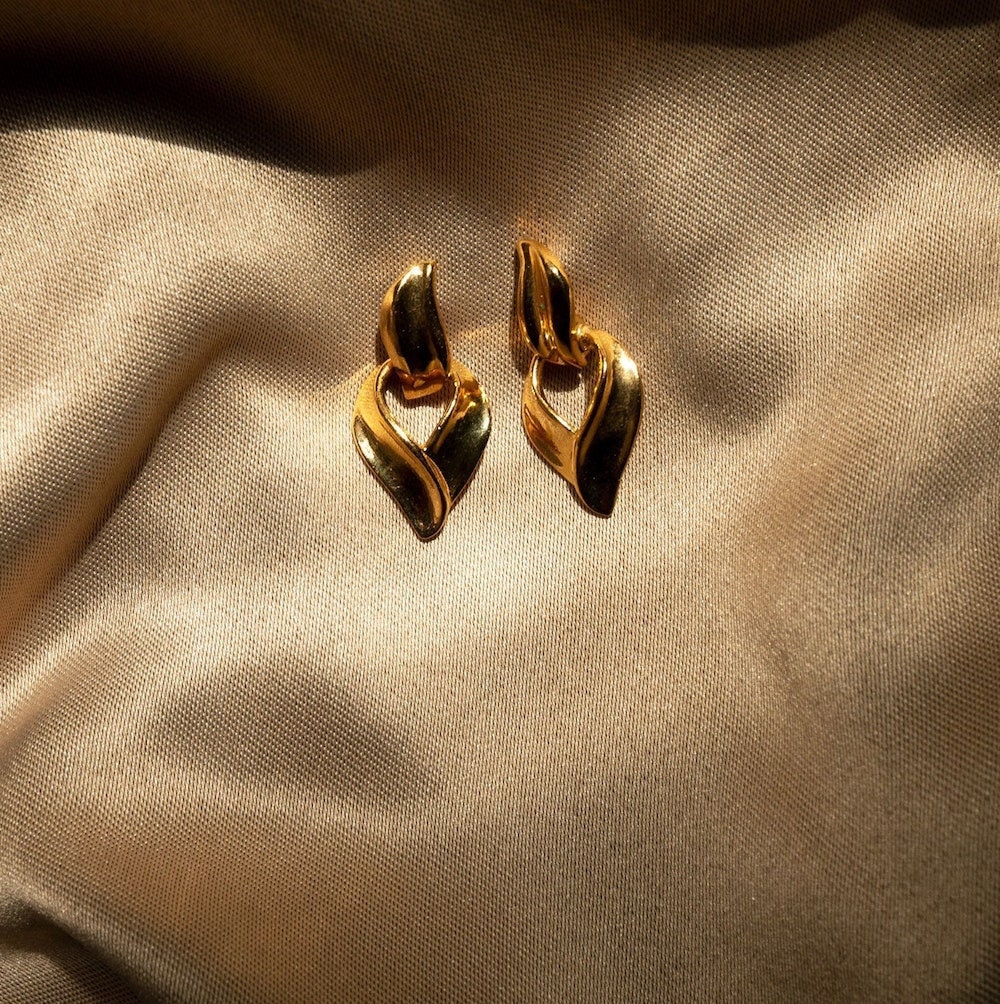 SHOP: Vintage gold-tone danglers from BLACKFEMME, $28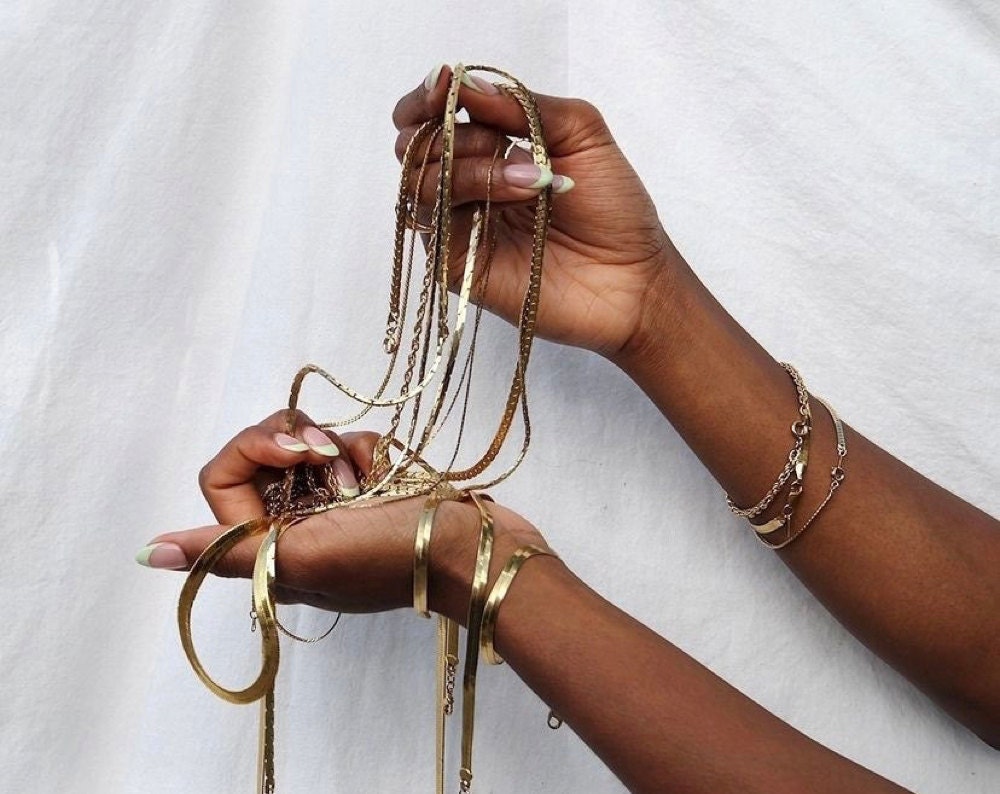 SHOP: Vintage necklaces from BLACKFEMME, from $42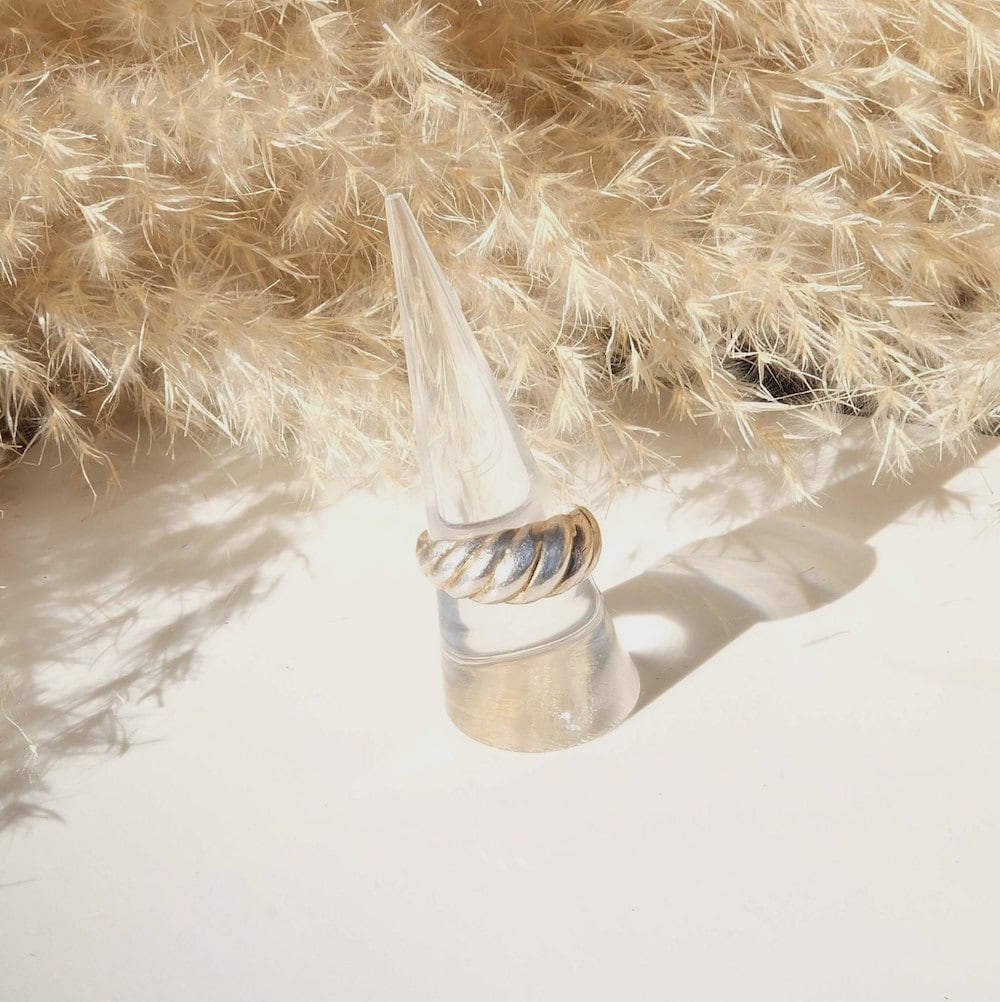 SHOP: Vintage sterling silver croissant ring from BLACKFEMME, $62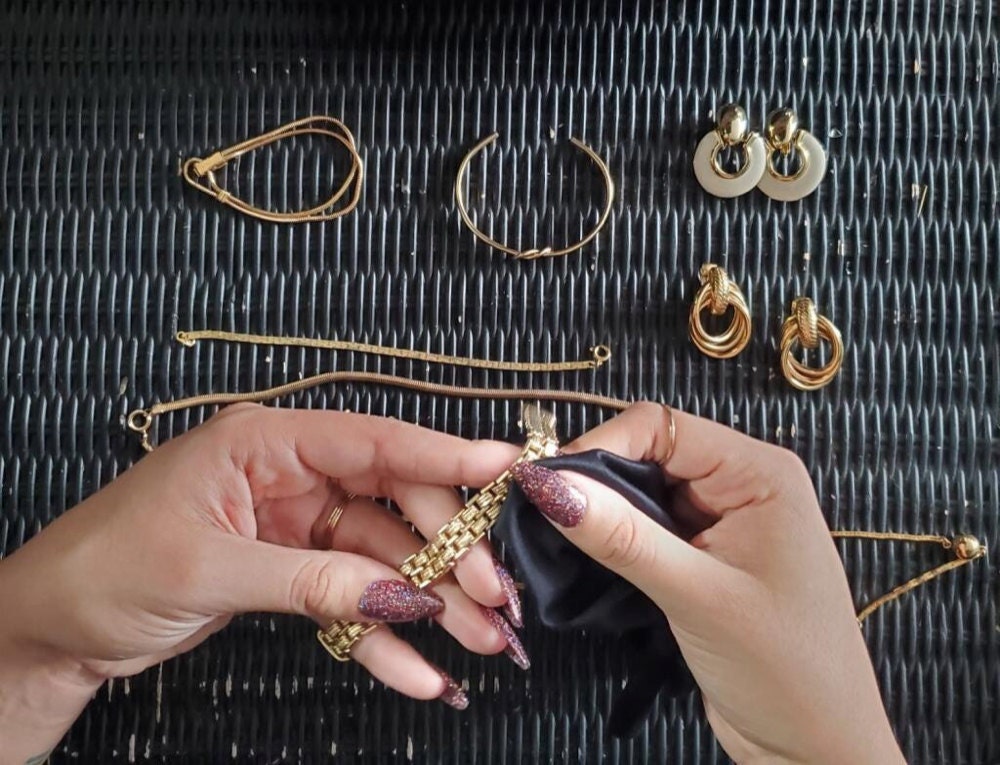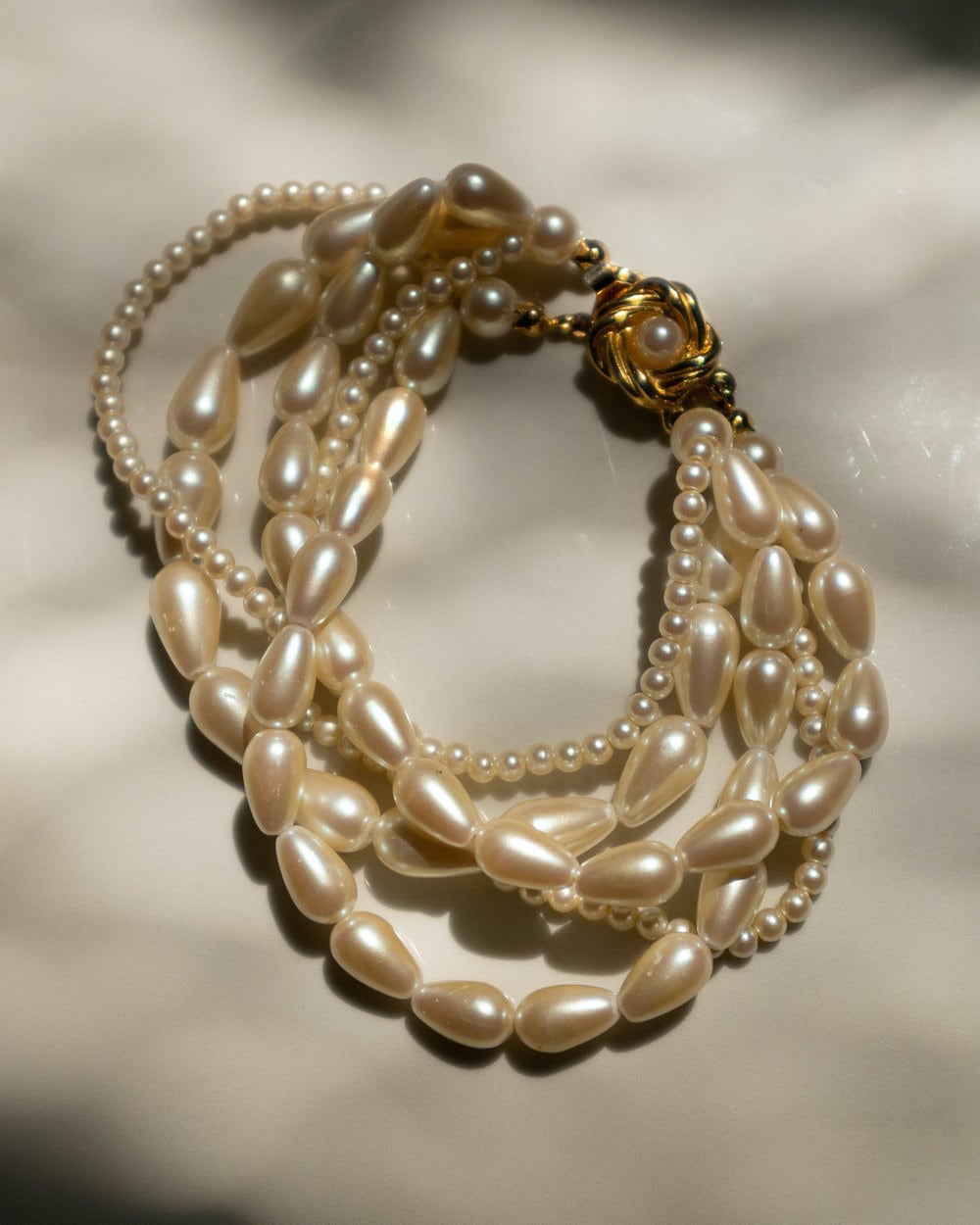 SHOP: Vintage 5-strand pearl bracelet from BLACKFEMME, $38
How would you describe your aesthetic?
Casey: We have an earthy, edgy, risk-taking, say-whatever's-on-your-mind type of vibe—we're for the person who may follow the trends, but she's always going to put her own spin on it and wear what she wants. And obviously we're BLACKFEMME, so that speaks to whoever identifies as femme—but I've been meeting so many guys who like bracelets, earrings, and other jewelry—they love that they can come to us, find pieces that they don't normally see, and feel comfortable in them.
You release all your pieces as limited edition "drops." What inspired you to work this way?
Casey: It takes the hunt out of vintage. You can come and shop our collections and we already have what you're looking for organized. We've done that work for the shopper.
Sydney: We started with a collection of classic, everyday pieces that appeal to a broad audience. Then we branched out: The Vibration Collection is where we put our handmade pieces. We've also done Y2K, leaning into the early 2000s aesthetic.
Casey: Our latest collection that dropped before the holidays was Resort, which is beach jewelry and statement pieces for your vacation. Opulence is our big, luxurious, extravagant pieces—kind of overstated elegance, versus the understated elegance of everyday pieces. We have pearls in Girls With Pearls, and we're rolling out silver for the first time. I'm a gold girl, but the crowd wanted silver!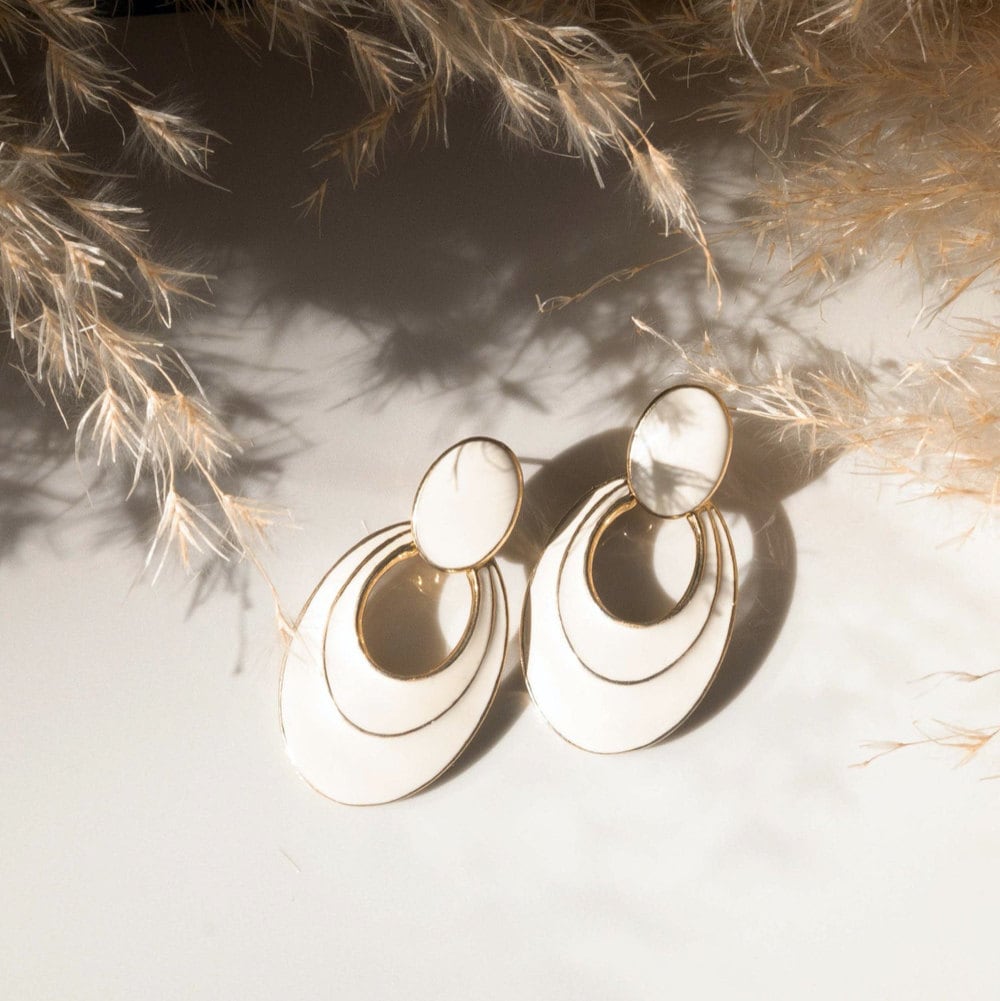 SHOP: Vintage enamel shield earrings from BLACKFEMME, $32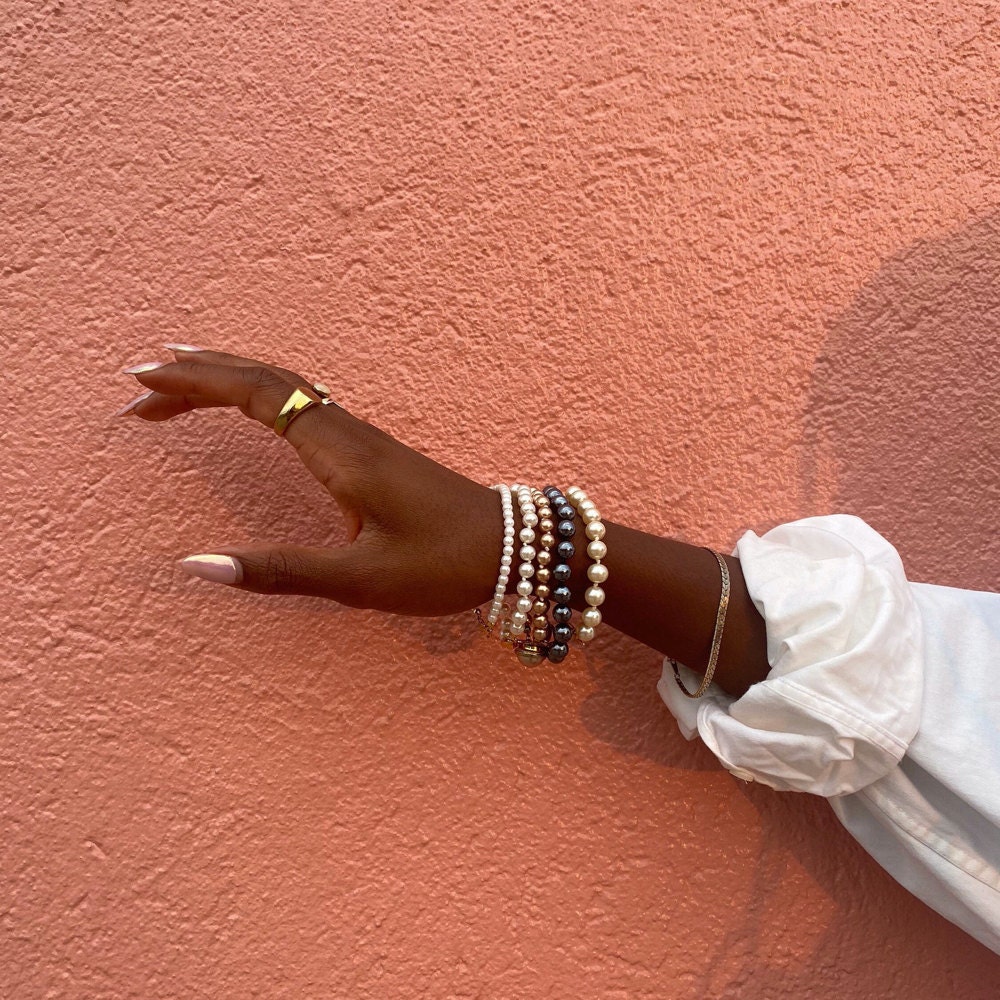 SHOP: The Girls With the Pearls Collection from BLACKFEMME, from $26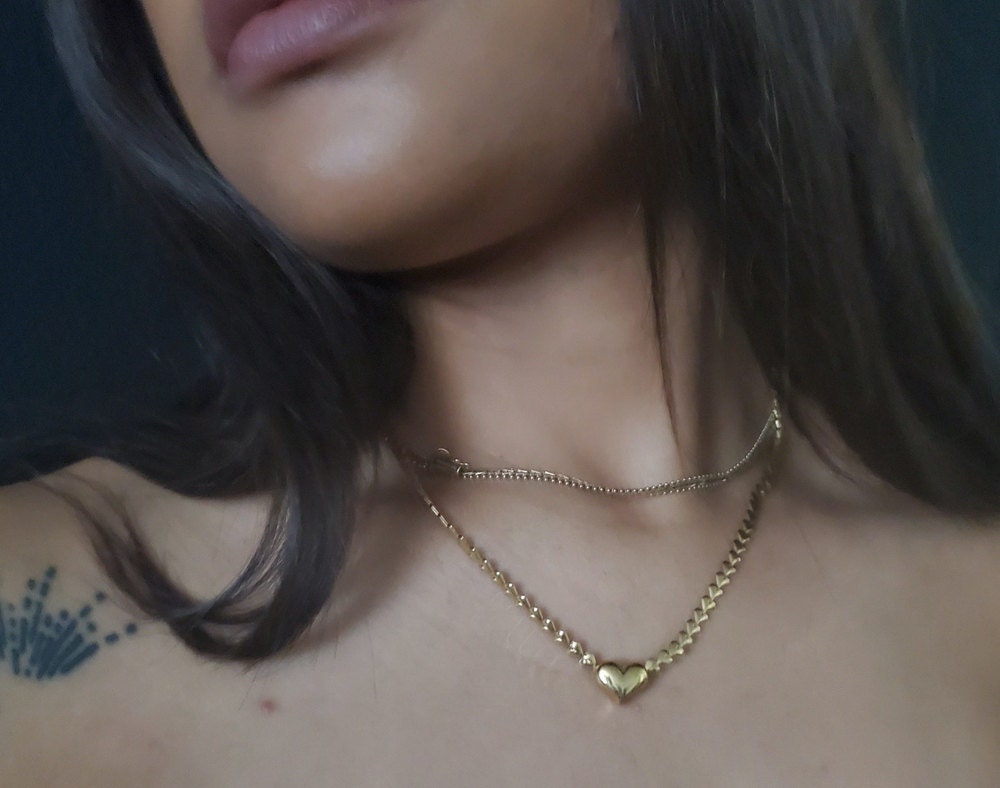 SHOP: Vintage gold-tone heart necklace from BLACKFEMME, $62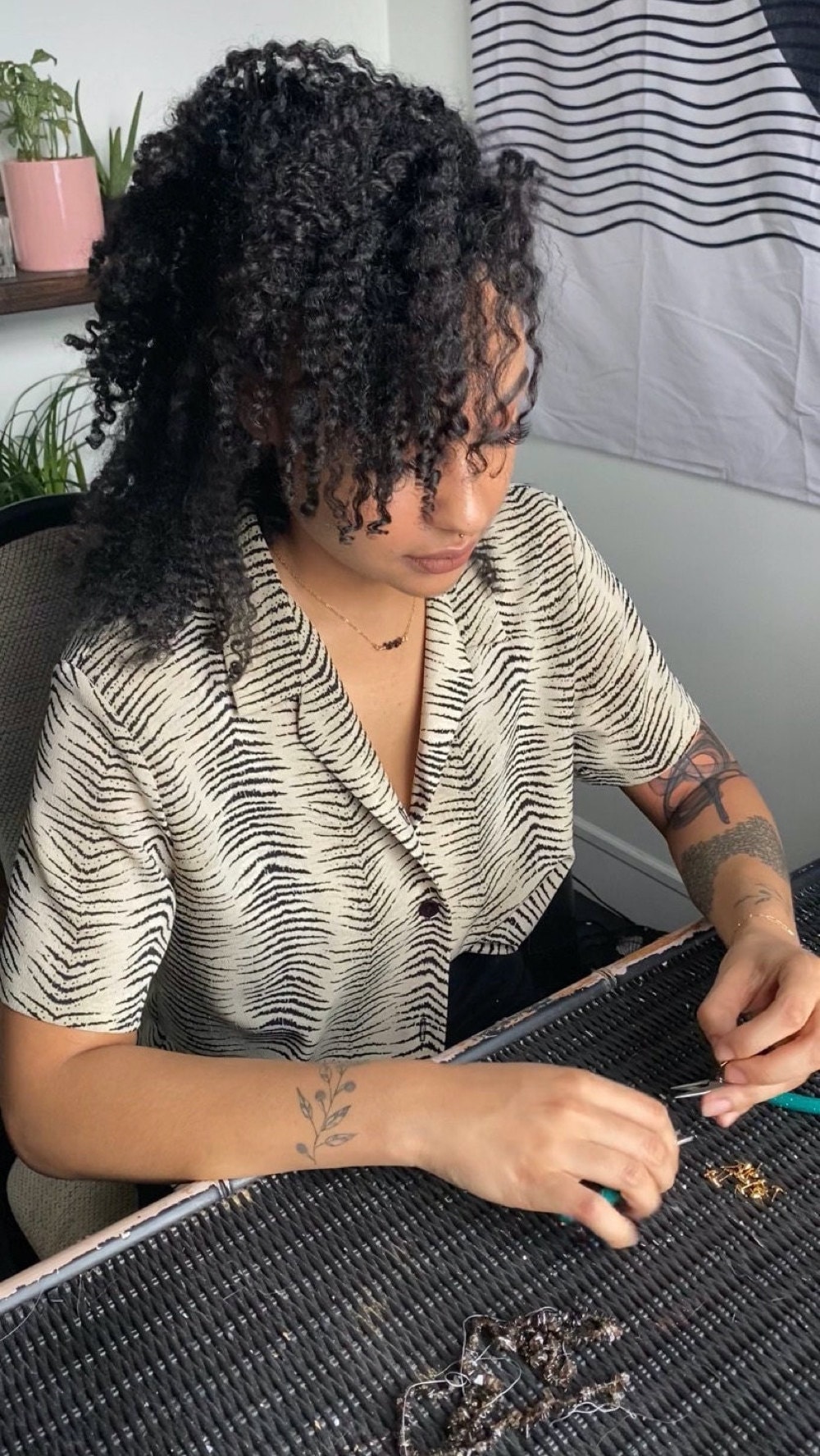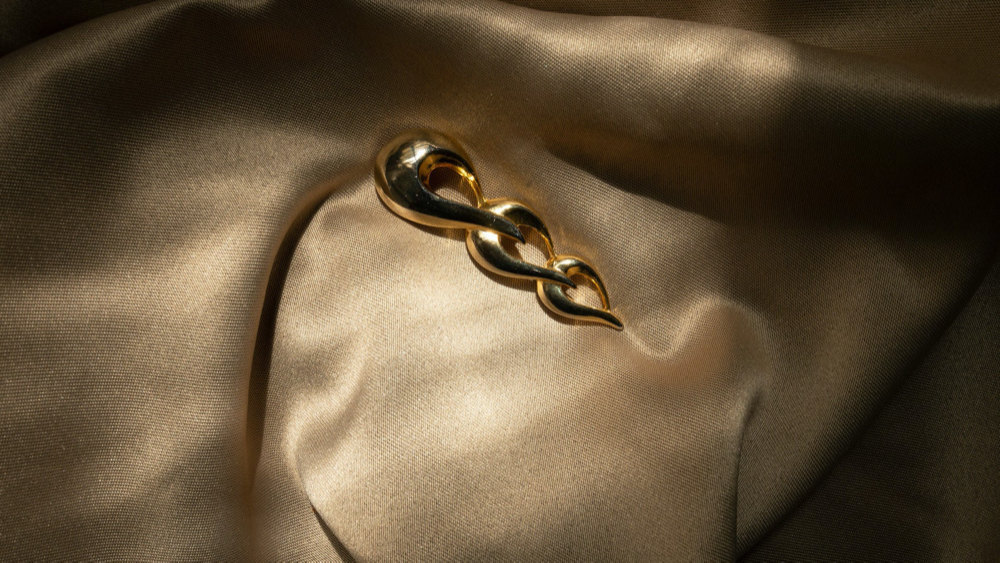 SHOP: Vintage gold-tone brooch from BLACKFEMME, $38
Which of your collections would you recommend for a holiday ensemble?
Casey: I'm super excited for the next drop of Opulence and our Holiday drop for festivities. Lots of different styles and aesthetics—there's a little something for everybody.
Sydney: Definitely Opulence, I agree. And I would say Y2K as well. We have some pieces coming out for Y2K that are extravagant and a little out there in a really fun, funky, nostalgic way.
Plenty of people shopping for vintage jewelry are looking for themselves, but why should they consider it for gifting, too?
Sydney: I think it's great for the conscious shopper—people who are interested in sustainability, but who also want to support small businesses, Black-owned businesses, and women-owned businesses. Vintage is great for the person who would like to do that and also find really unique, beautiful stuff.
Casey: I think about all of the significant others who have come and purchased something from us, and they say, "My partner will love this." These are people who've been bombarded by the same exact pieces over and over again. I find that a lot of people buy our jewelry for their partners because they think, "I'll never see this piece again. It's unique." And that's what makes it a perfect gift.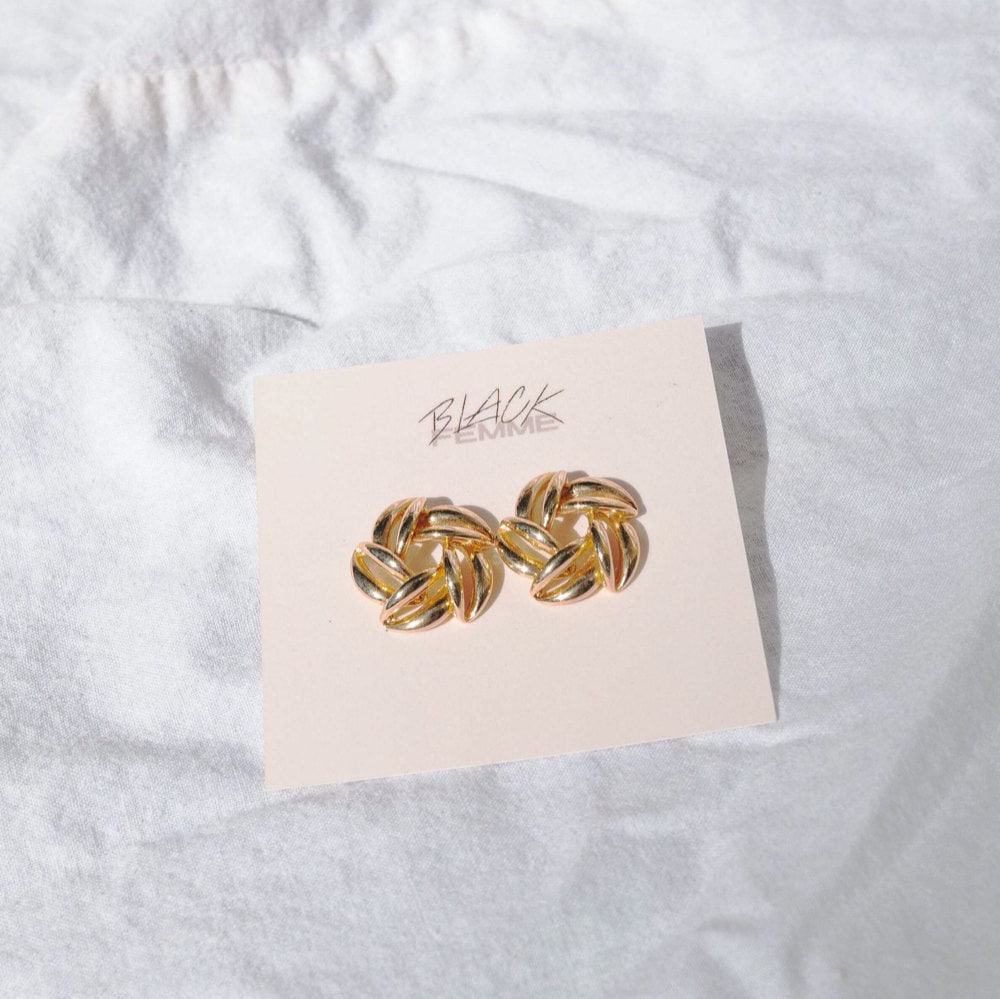 SHOP: Vintage cowrie shell earrings from BLACKFEMME, $28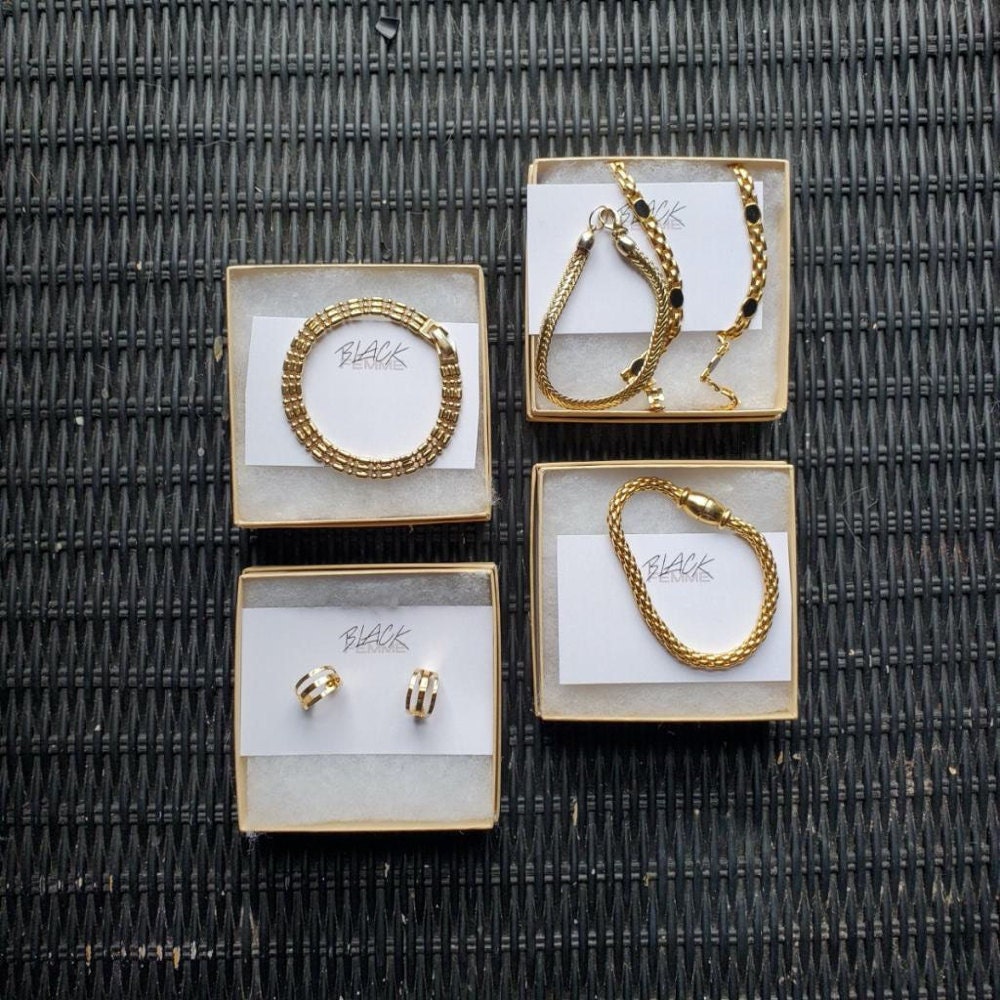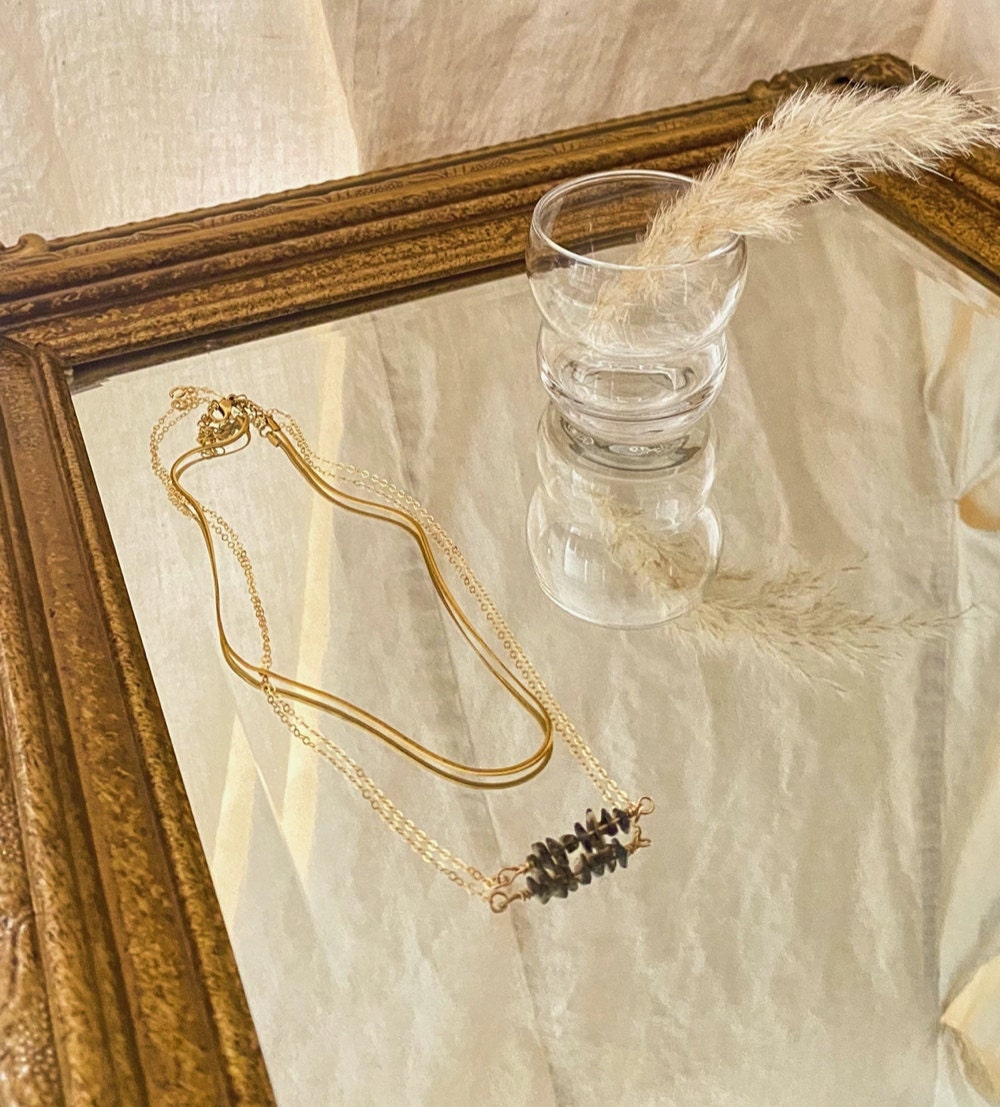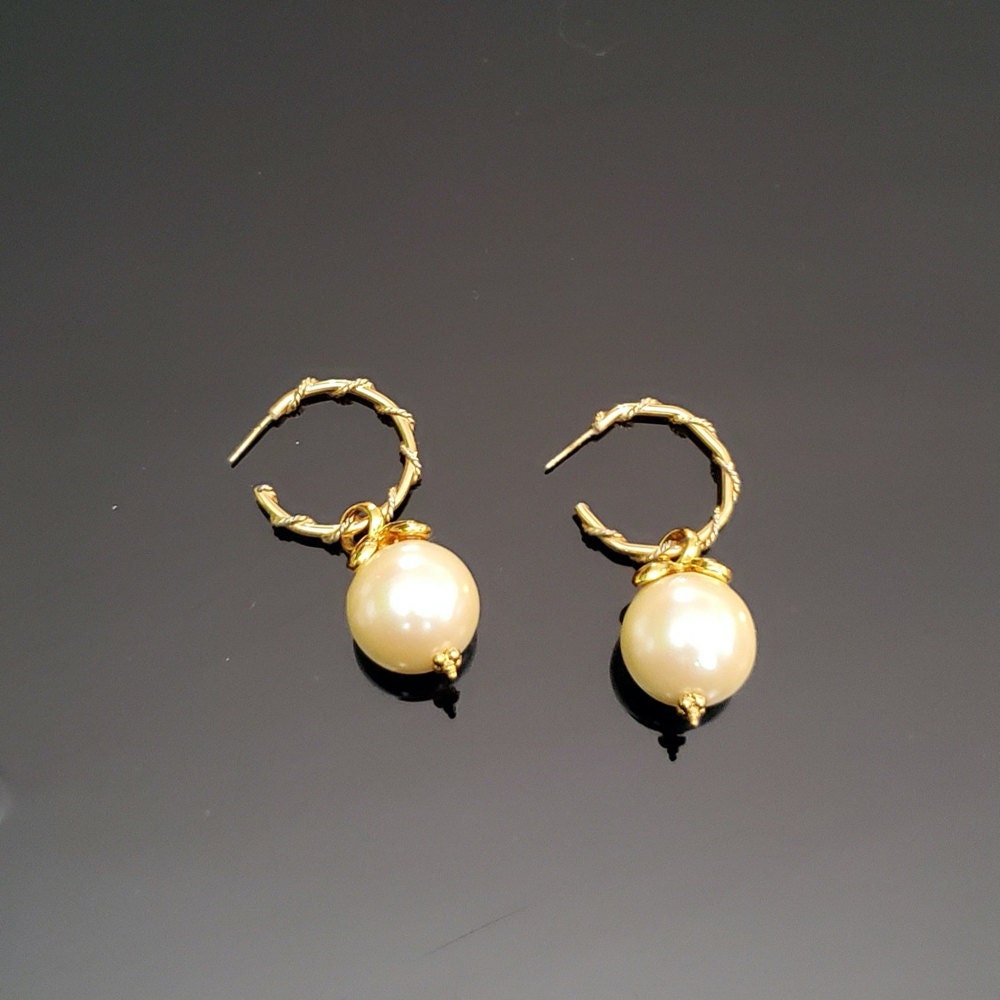 SHOP: Vintage detachable pearl hoops from BLACKFEMME, $32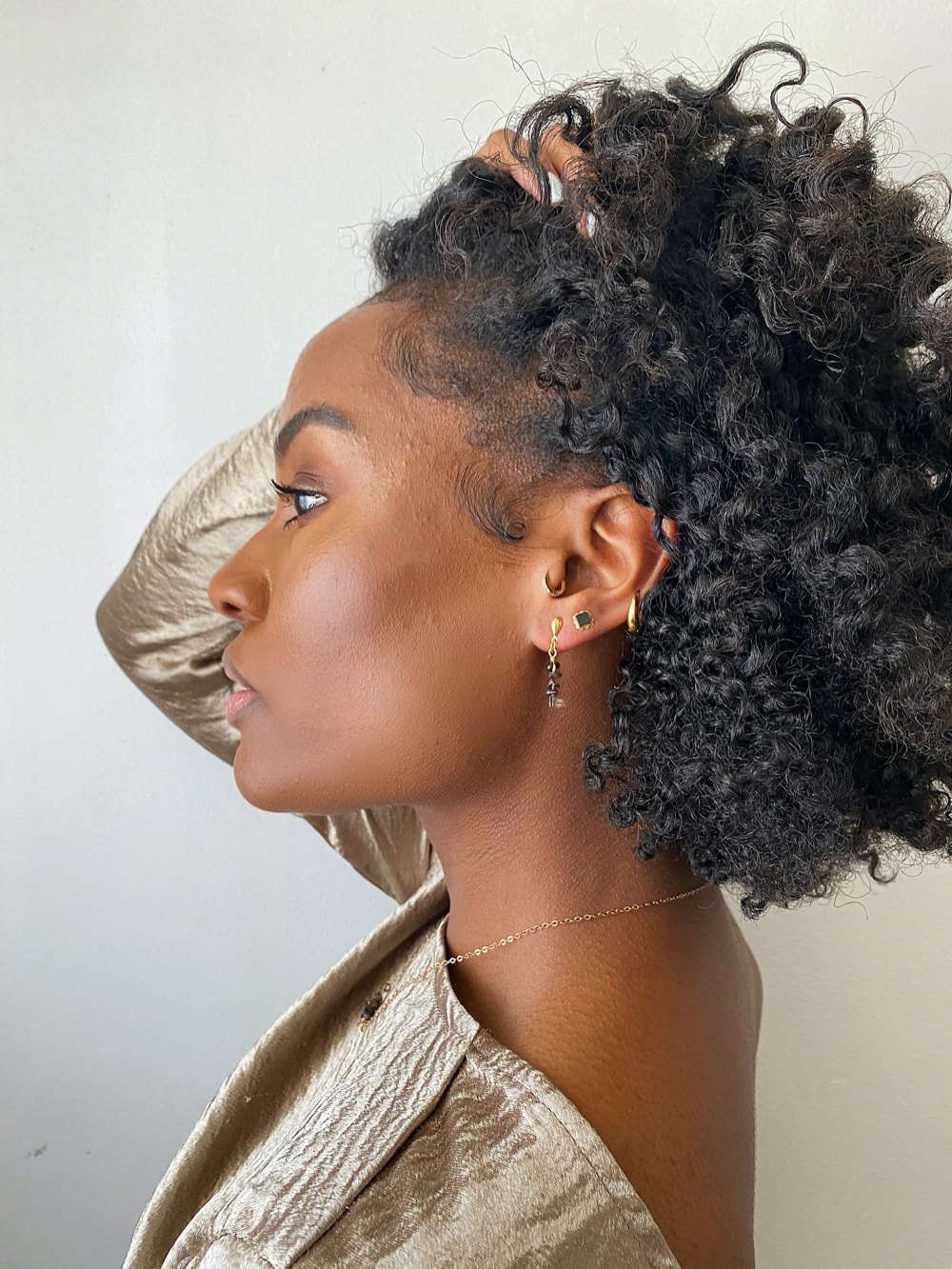 SHOP: Handmade smoky quartz earrings from BLACKFEMME, $38
What makes you passionate about vintage jewelry in particular?
Casey: It's like treasure hunting. You can source anywhere, and it's so sustainable. If your grandma's giving things away, there's a resource right there.
Sydney: To me, it's really fun to get a big jar of jewelry and sort through it: to see what has value, what fits into our collections, and what fits our brand. I would love BLACKFEMME to become a destination for Black heirloom jewelry, whether I'm making it myself or finding it. That just doesn't exist as prominently in our community. I'm really interested in educating people about the investment that is real gold or sterling silver, and helping people to understand the value of those materials.
Do you have any tips for buyers who are new to shopping vintage?
Sydney: ​​Ask questions. If you're unfamiliar with materials—what are the different kinds of gold, for example—definitely ask. And trust yourself. A lot of times, the pieces aren't going to be anything you've seen before, and you won't see them on other people. But trust that if a piece speaks to you, it's right for you. Wear it with confidence!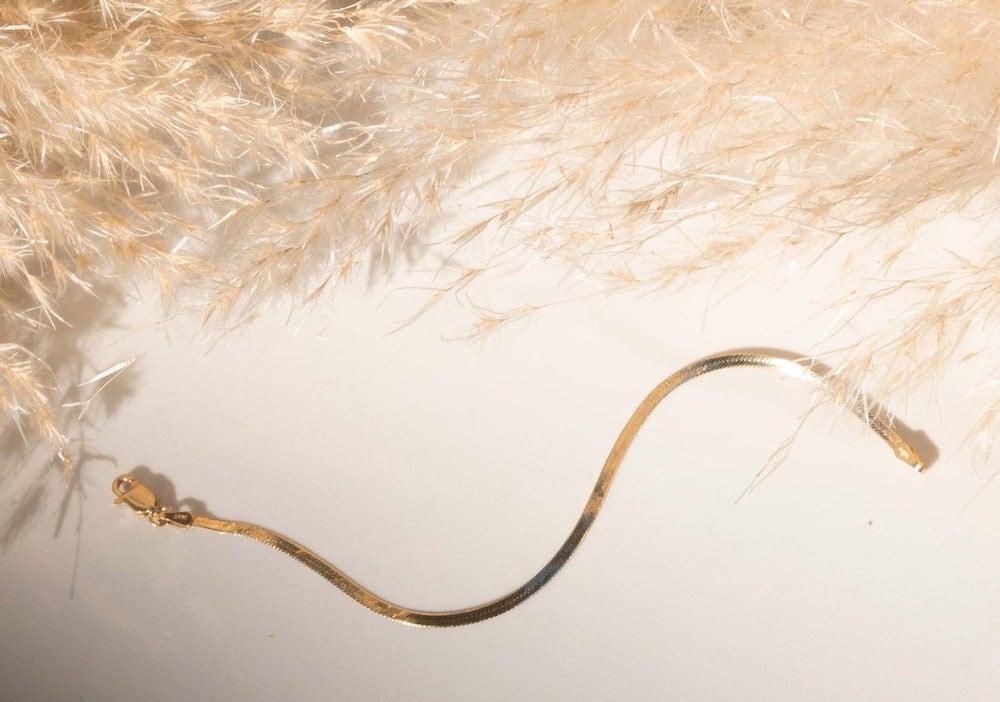 SHOP: Vintage 14k gold herringbone bracelet from BLACKFEMME, $195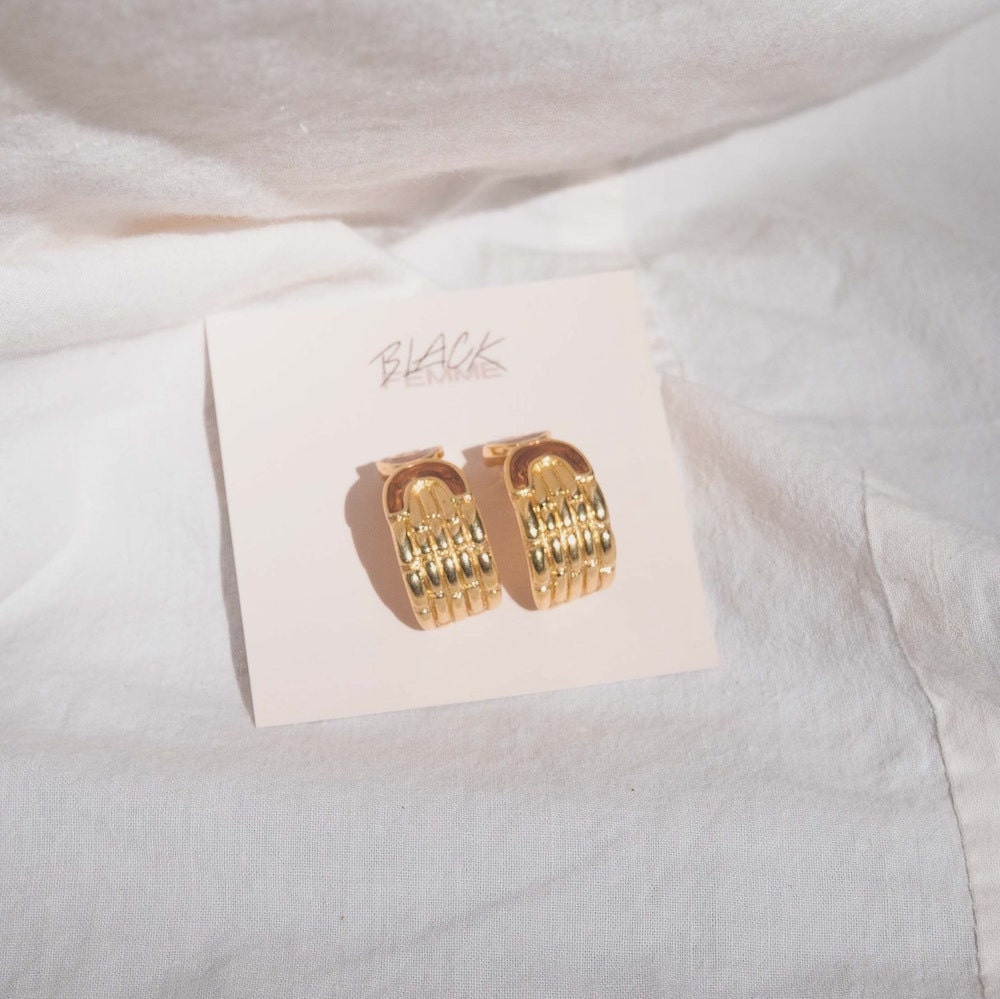 SHOP: Vintage bamboo and resin earrings from BLACKFEMME, $28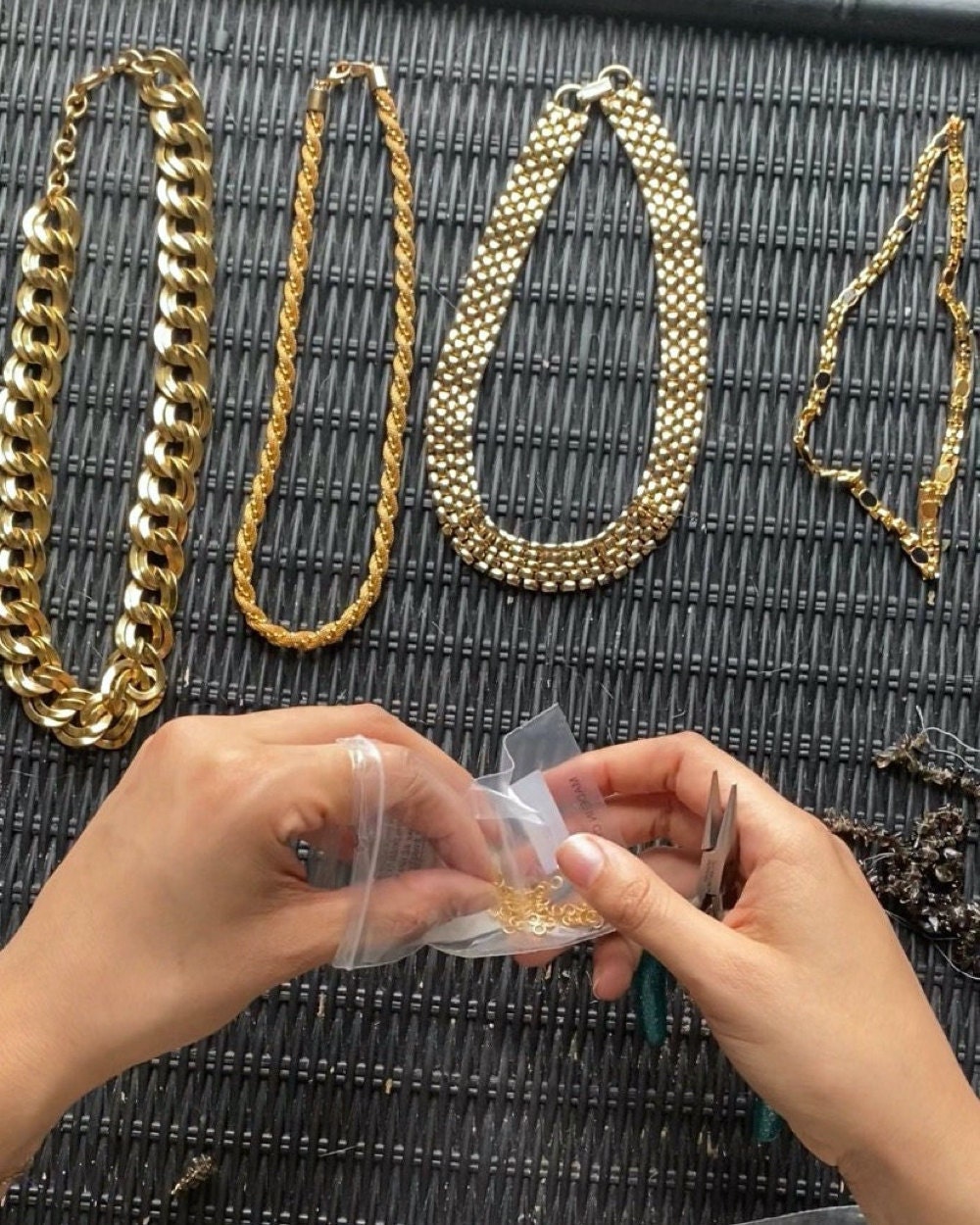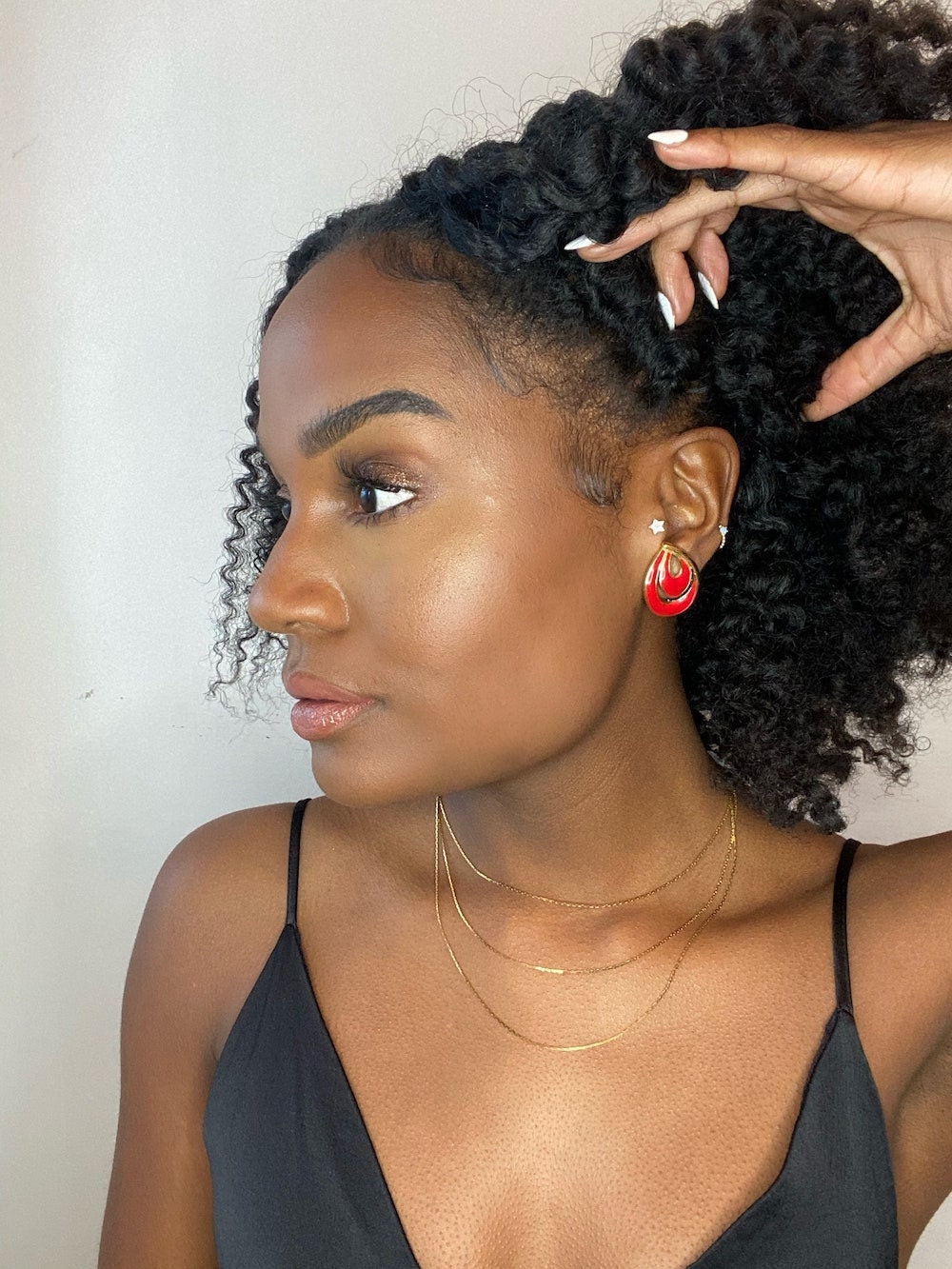 SHOP: Vintage red enamel earrings from BLACKFEMME, $28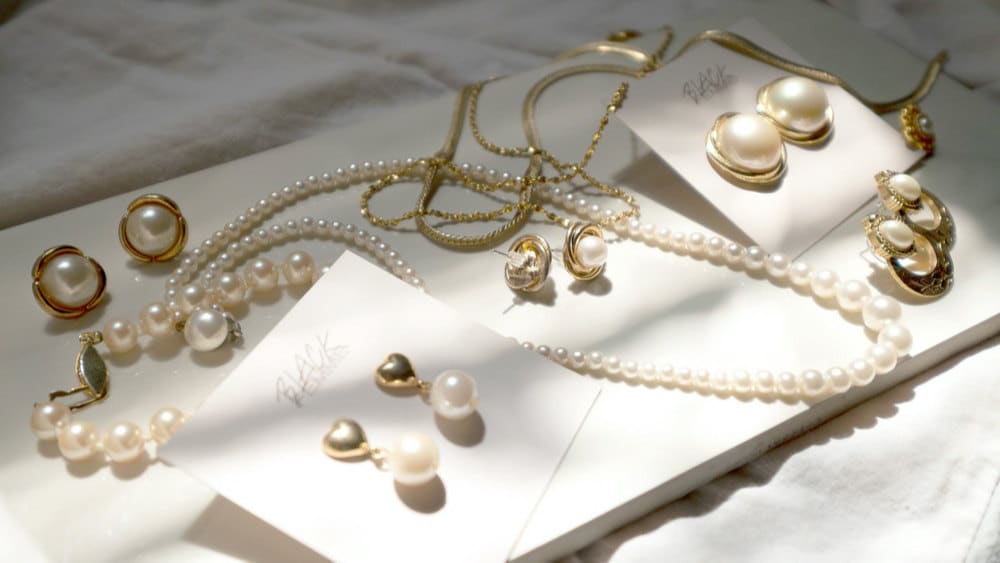 SHOP: The Girls With Pearls Collection from BLACKFEMME, from $26
What does it mean to you to be Black women in business at this moment?
Casey: Everything! Sydney and I have always wanted to create generational wealth. and we're big advocates of putting money back into the Black community. That inspires us day-to-day.
Sydney: The sense of community is huge. We've met other Black women on the journey who have their own businesses, and they've been so kind and generous, sharing their wisdom and experiences. One day, if someone who follows BLACKFEMME is starting their own business, I hope we can share something that helped us, and be that stepping stone for them that so many people have been for us.
Follow BLACKFEMME on Instagram.
Photography courtesy of BLACKFEMME.