by Katy Svehaug
Learn how classically-trained Bulgarian painter Boriana Mihailovska brings a modern perspective to her abstract paintings and prints.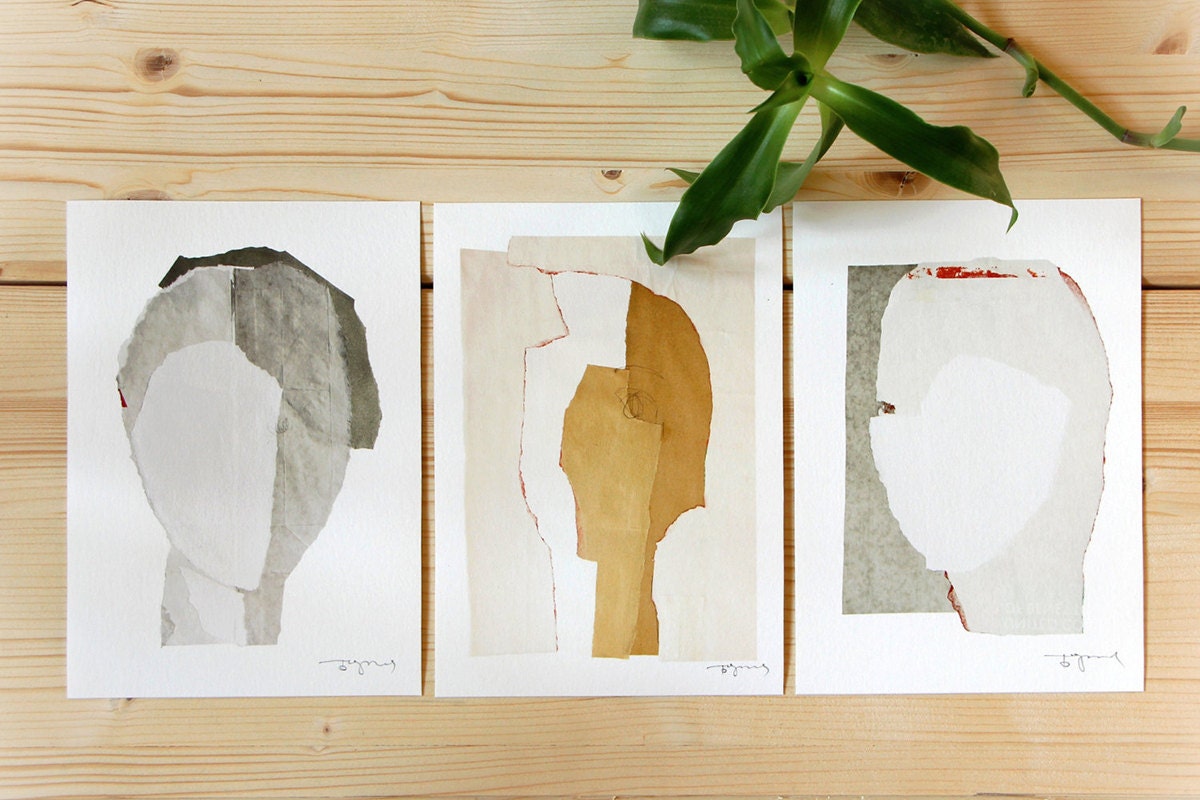 It's not every day that a family of four packs up and moves to Paris. But for modern artist Boriana Mihailovska, putting down new roots with her husband and two daughters in the City of Light is a dream they look forward to making a reality. "I always imagined visiting Paris, and we finally did last year as a family," Boriana says. "We were all captivated by its charm. Walking alongside the Seine, my husband said, 'Can't we just move here?' Soon after, we decided to reimagine our lives." As preparations continue for their big move in a few months, Boriana is busy making plans for the future of her fine art business,
BorianaM
. The Sofia, Bulgaria-based artist creates original paintings, high-quality prints, and mixed media collages that explore abstract, contemporary imagery. Inspired by everyday life and interactions with friends and strangers, she's eager to see how this new chapter of life will inform her work. "It's exciting to invite people to share in this journey," says Boriana, "and for them to find new meaning in a piece because of their own experiences."
Read on to discover the people, places, and experiences that have inspired Boriana's paintings so far, and shop the collection.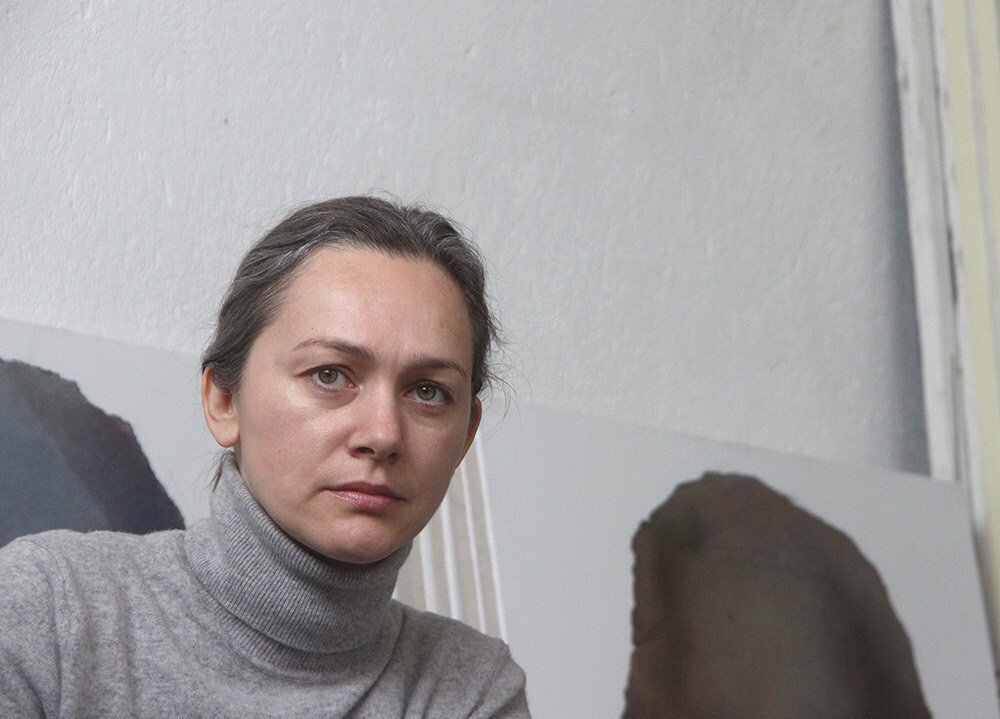 Tell us about your creative background. When did you first learn to paint?
Like many kids, I attended painting classes when I was a child. It wasn't until later, when I started reading other artists' biographies and experimenting with oil paints, that I realized what I really wanted was to become an artist. I now have a masters in painting from the National Art Academy in Sofia, but I still remember the initial excitement when I started working with my first art teacher. To this day, I love the atmosphere found in art studios—they're a magical birthplace for creation, laced with the smell of paint.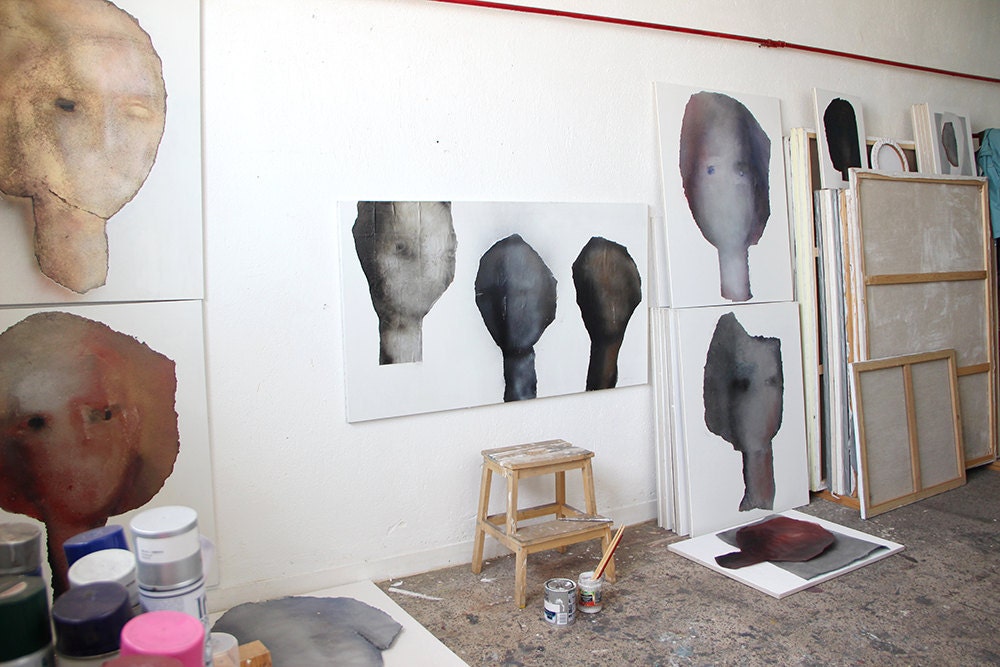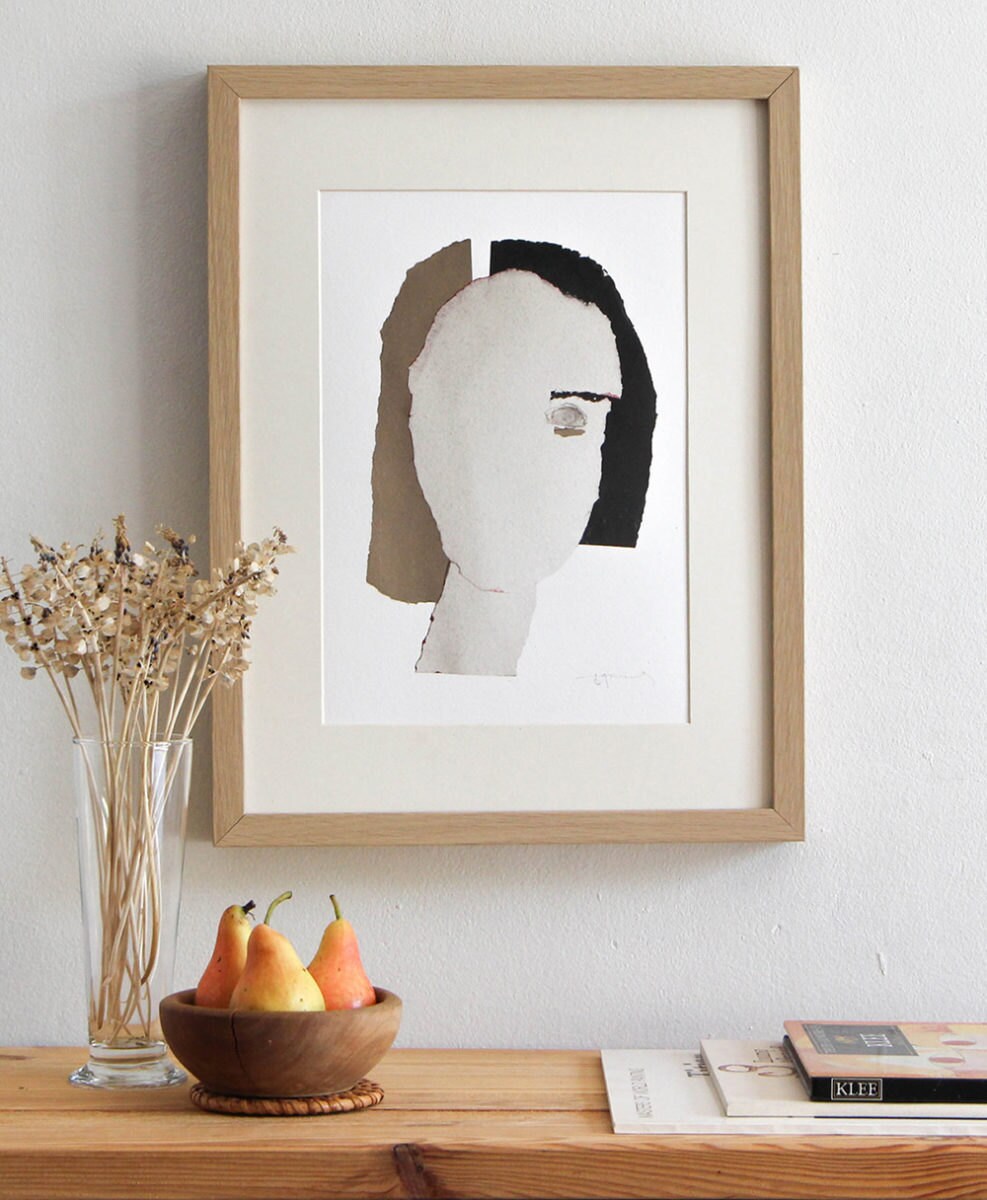 How did your formal training at the National Art Academy influence you as an artist?
My years at the National Academy were very important to me. I knew that if I could understand and wield classical painting techniques, I would be better equipped to express everything else I could imagine. And I was lucky to have Svetlin Roussev, a profound Bulgarian painter, as one of my teachers while I was there. Ultimately, my training allowed me to follow my artistic path with more confidence.
Can you walk me through the process of how you go from an idea to a finished piece of artwork?
The process is different every time. If I have an idea for a specific image., I'll sketch it out. Other times I'll choose one color as a foundation, then develop the images around it until the piece feels meaningful. Experimentation is an essential component of my work, which is why it's hard for me to develop art in a series. During the creation process I always discover new ideas or techniques I want to pursue, which makes every piece unpredictable. That's why I love being an artist so much.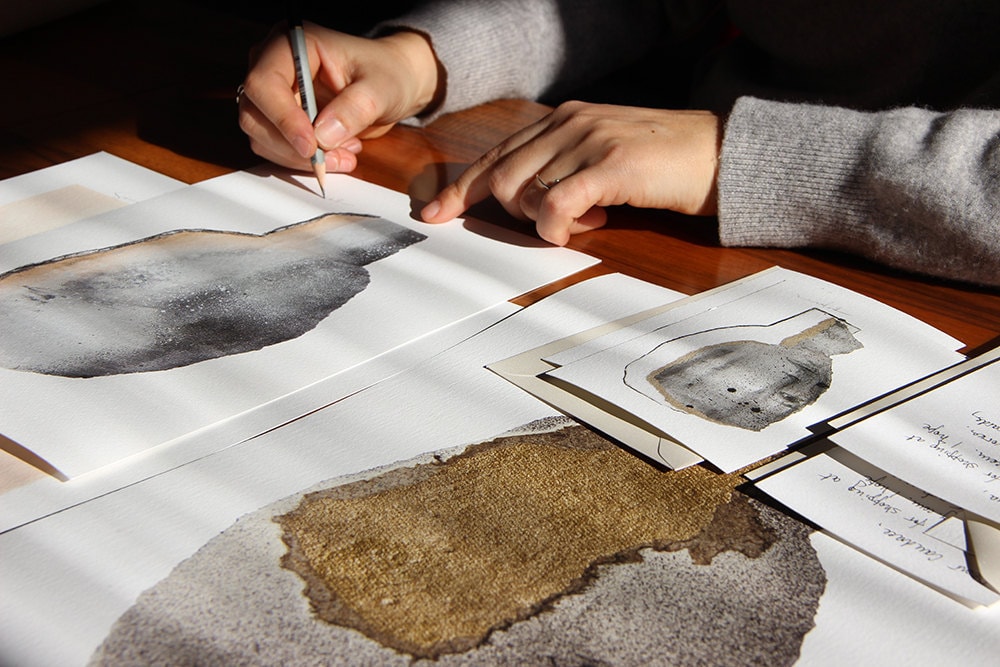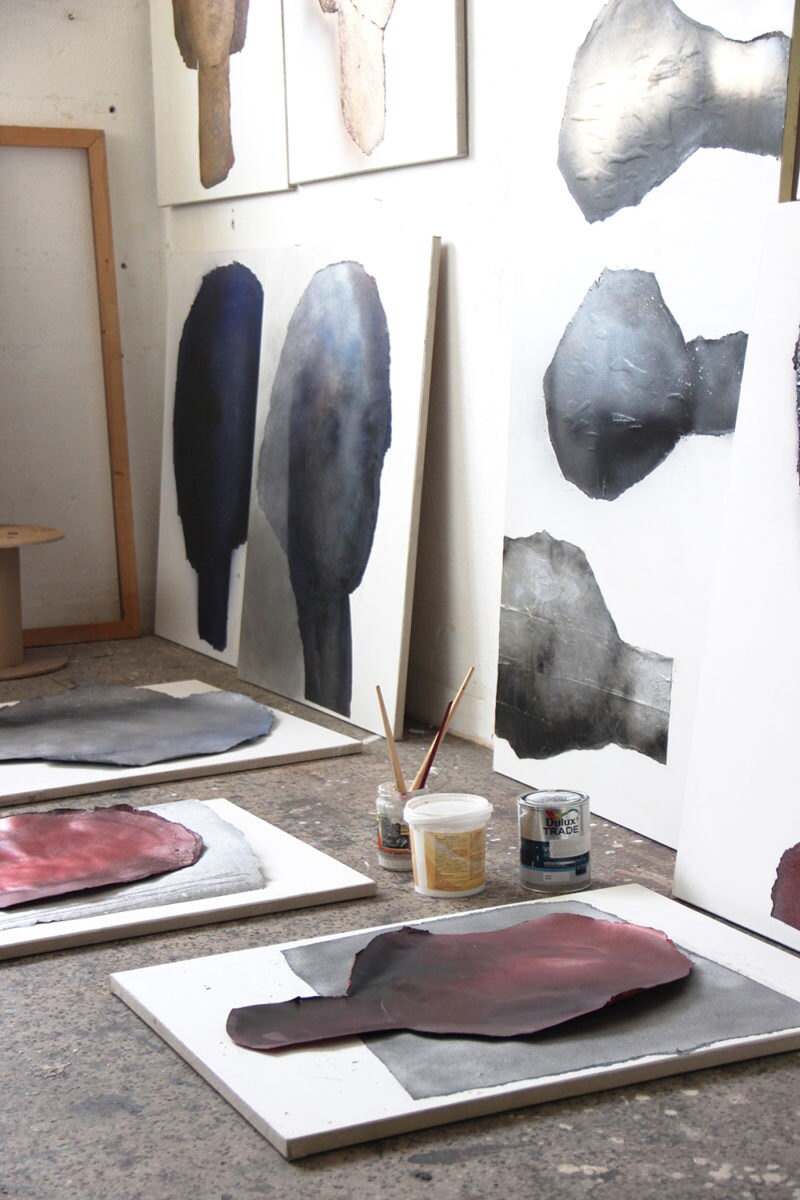 In addition to your original pieces, you also sell signed art prints in your shop. Why did you decide to branch out into prints?
In 2013 I saw a giclee reproduction of another artist's work printed on fine art paper. I was so impressed by the authenticity that I immediately wanted to try printing my own work the same way. 
Art prints
offer a great opportunity to own high-quality artistic images at a more accessible price.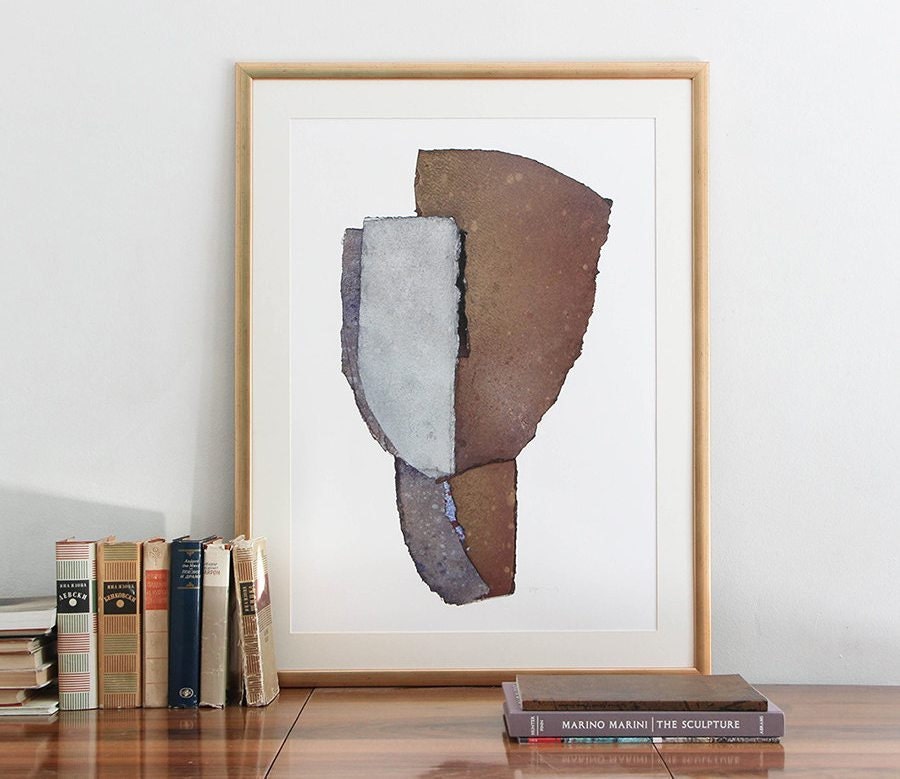 Where and when do you find yourself most creatively inspired?
Everyday life is my biggest source of inspiration. When my daughters were small, I was inspired by playgrounds; I perceived them as oases of happiness. People I would interact with daily in the park—both friends and strangers—became my abstract portraits. Bulgaria also has an ancient history and rich cultural heritage that provides inspiration, like the style of imagery hung in Orthodox churches and accents of gold. 
Do you have a dedicated workspace for painting and creating?
I rent a loft on the top floor of an apartment building near my home. It's not big, but the light is great, and I have a wonderful view of the city and mountains. A few years ago, there was a fire on the roof just above my studio, and I watched from afar fearing that I'd lost all of my paintings. Luckily, the firefighters responded quickly and there was no major damage.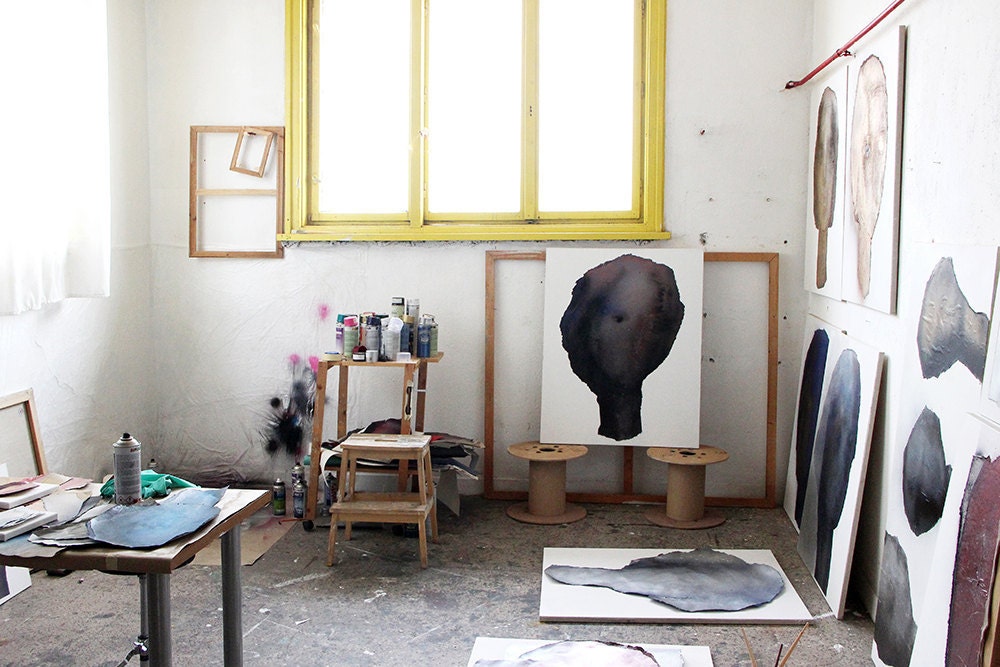 How does your family life influence your work, schedule, and creative process?
My family is the center of my world and conversations about art are common in our home. I want to teach my daughters (who are 9 and 14) to do what they love, and I try to model that by being true to myself. My husband is also a creative professional in the process of making his first feature film as a director and producer. We love to travel together as a family, escaping the city and discovering new places. 
Which of your designs hold special personal meaning for you?
A friend once told me that he sees self-portraits in almost every one of
my pieces
, and I think that really rings true. Every piece of my work is the result of a methodical personal process developed over time during different periods of my life—often during times when I've worked to improve myself as both an artist and a person.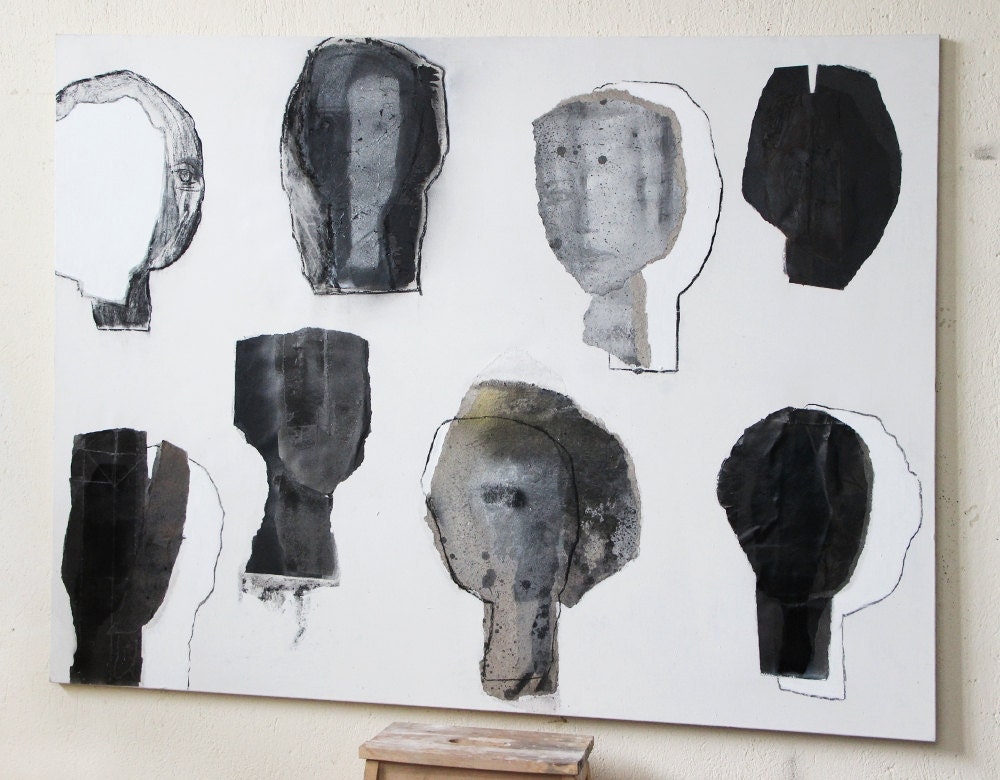 Interpreting art is distinctly personal. What do you hope viewers take away from spending time with your work?
As an artist, I create my own reality with collected images. It's exciting to invite people to share in that journey and for them to find new meaning and inspiration in a piece because of their own experiences. I hope that they feel stronger, more self confident, and loved after interacting with my work. Whether you're drawn to a
print
or an
original piece
, the bottom line is that it's important to trust your senses and emotions. They won't trick you when it comes to choosing works of art.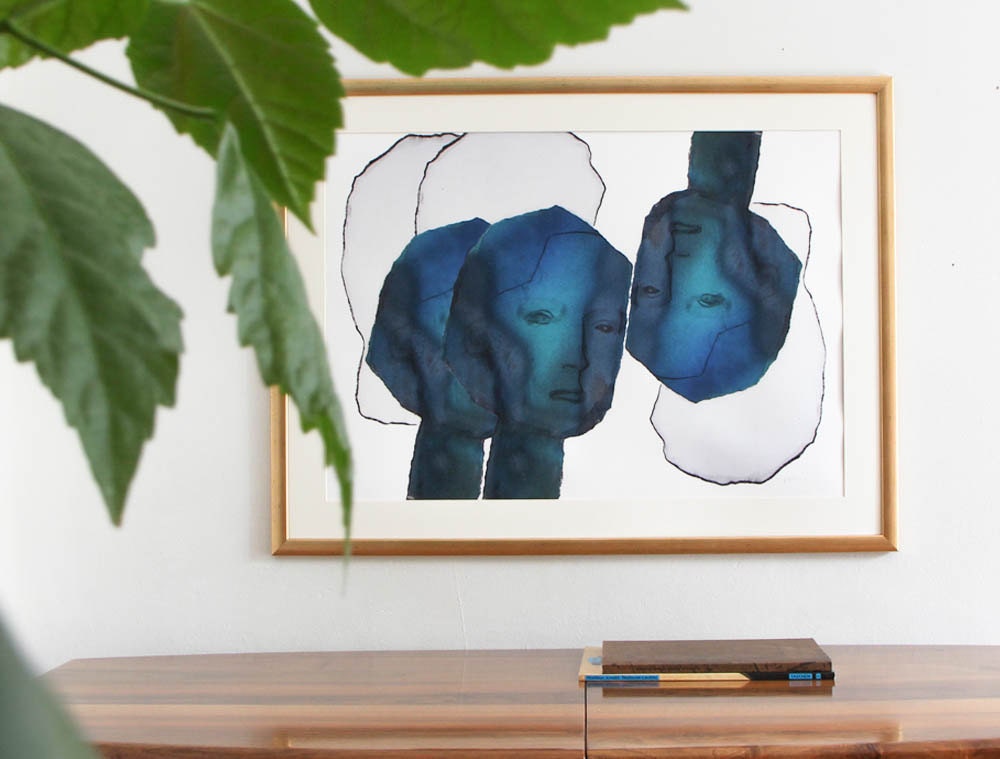 What are you looking forward to in the coming year, both personally and professionally?
This year will be exciting and challenging, as our family is planning to move to Paris in just a few months. When our family visited a year ago, we were captivated. After thinking it over, we decided to go for it—the kids have been learning French, my husband bumped up his directorial debut, and I'm working hard to finish my series of abstract portraits. In the first few months we're there, I'll be working from our new home. I'm planning to digitize even more of my original paintings and finally work on a long-planned series of drawings that will add an entirely new element to my shop.
Follow BorianaM on Instagram, Pinterest, and Twitter.
Photographs by BorianaM.