by Valerie Rains
This Alabama treasure hunter keeps her own collection obsessions in check by listing her prized vintage finds in this tightly curated shop.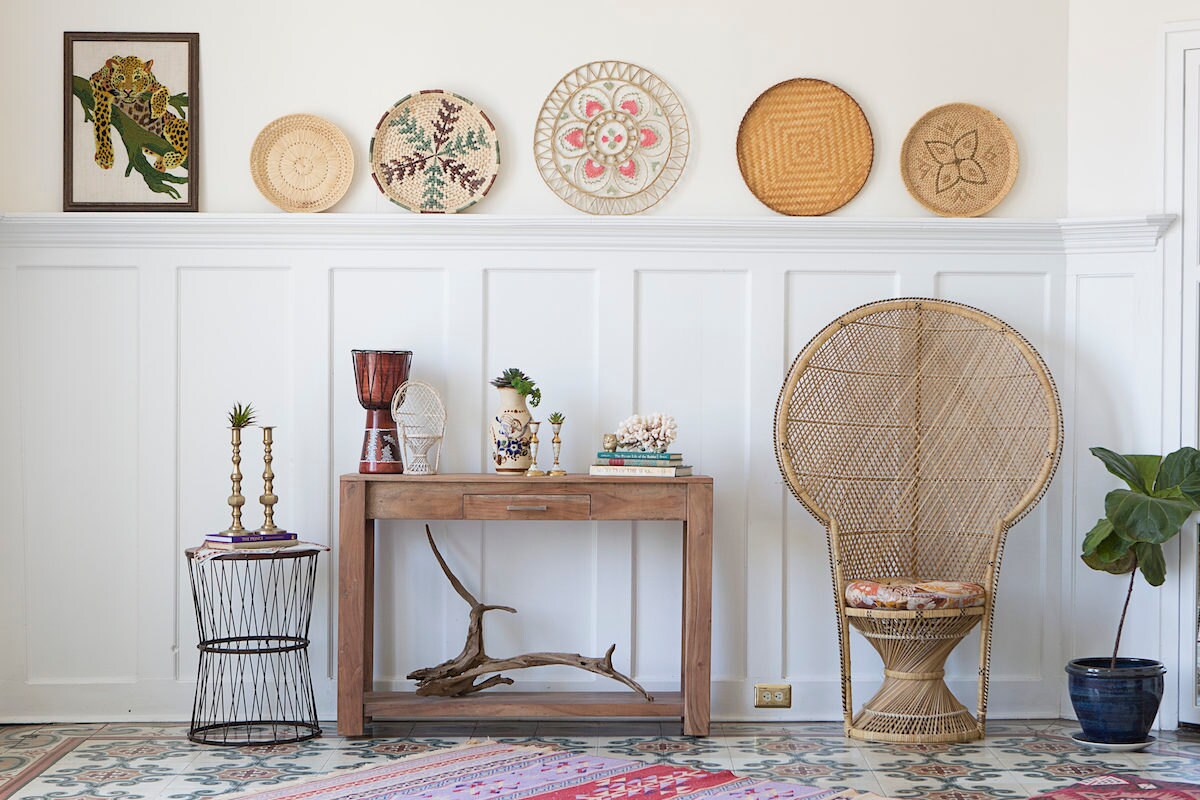 Being a vintage seller comes with definite advantages. For one, there's the feel-good part associated with saving items from the landfill and contributing to a more sustainable way of life. Which is a nice counterbalance to another upside of the job, which is having a really solid excuse to shop—er, acquire inventory—on a more or less continual basis. For Jacqueline Brown of
Brass Teak
, the appeal of running a vintage decor and accessories shop is a little bit of both—and then some. "When it comes to my home, I've always been torn between two preferences," Jacqueline says. "I love
vintage things
, but at my core I'm a minimalist. Having a shop has allowed me to keep collecting vintage finds, and also have an avenue for passing them along to someone else down the line. The biggest perk of this job is that my house is always evolving with new old items."
Read on to learn how Jacqueline turned her hobby into a bustling side business, then shop the Brass Teak collection.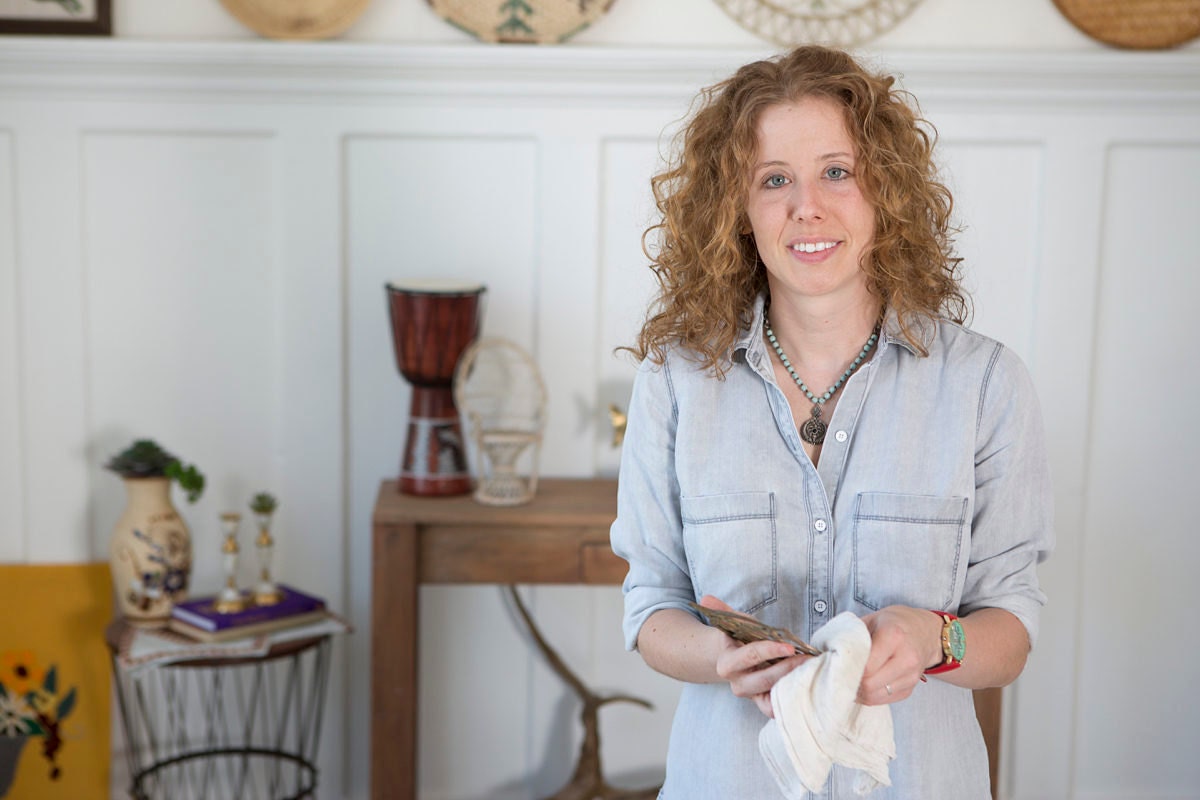 First things first: Have you always been obsessed with vintage?
I think I have always gravitated toward vintage; I just like the idea of finding an item that already exists and reusing it, maybe adding a new twist while still maintaining the integrity of the piece. I'm an old soul at heart, I guess. And I love the thrill of the hunt and not knowing what's at the bottom of a bin in the thrift store.
Do you work on your shop full time or have another job?
For my full-time job, I work as the operations director for an event rental company. On any given day, I might be helping a bride bring her wedding day to life or measuring a tent for a corporate groundbreaking. But in the evenings, I'm usually out scouring for inventory for
Brass Teak
.
What are your favorite places to search for treasures? And how often are you out there on the hunt?
One cool thing about my full-time job is that it requires me to travel around the region quite a bit. I get to drive through all these sleepy, rural towns in Alabama, and I always have my eye out for thrift stores tucked away along my route. Those are my favorite places to find inventory for the shop. Even if I'm not traveling, my lunch breaks will often include a quick stop at few local thrift stores near my work. Several of my go-to shops have come to know me by name and I can't help but laugh a little bit at that—I wasn't really expecting something like that to happen.
Do you ever go shopping with a buddy, or do you always go solo?
A little of both. I have a few friends who have gotten really into helping me look for things, and they'll take pictures of something they see in a store and ask me if I want them to buy it. So I've accidentally recruited some scouts, I guess.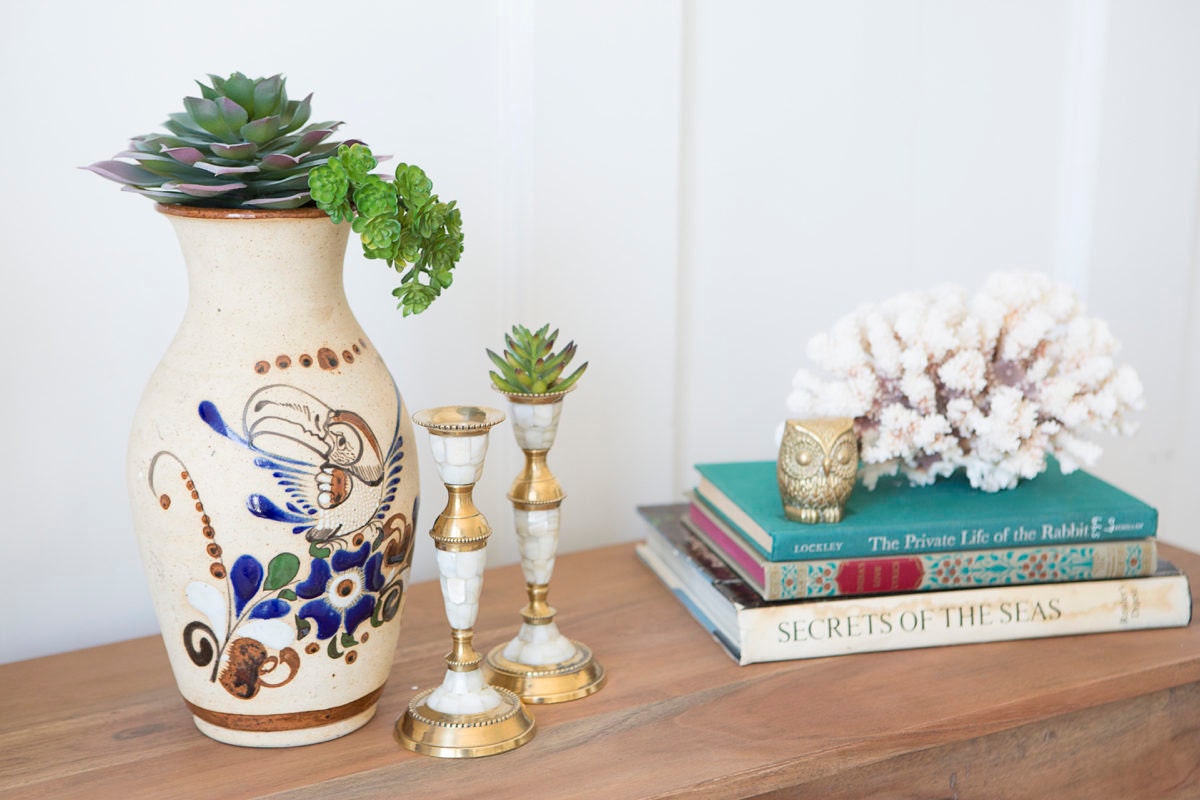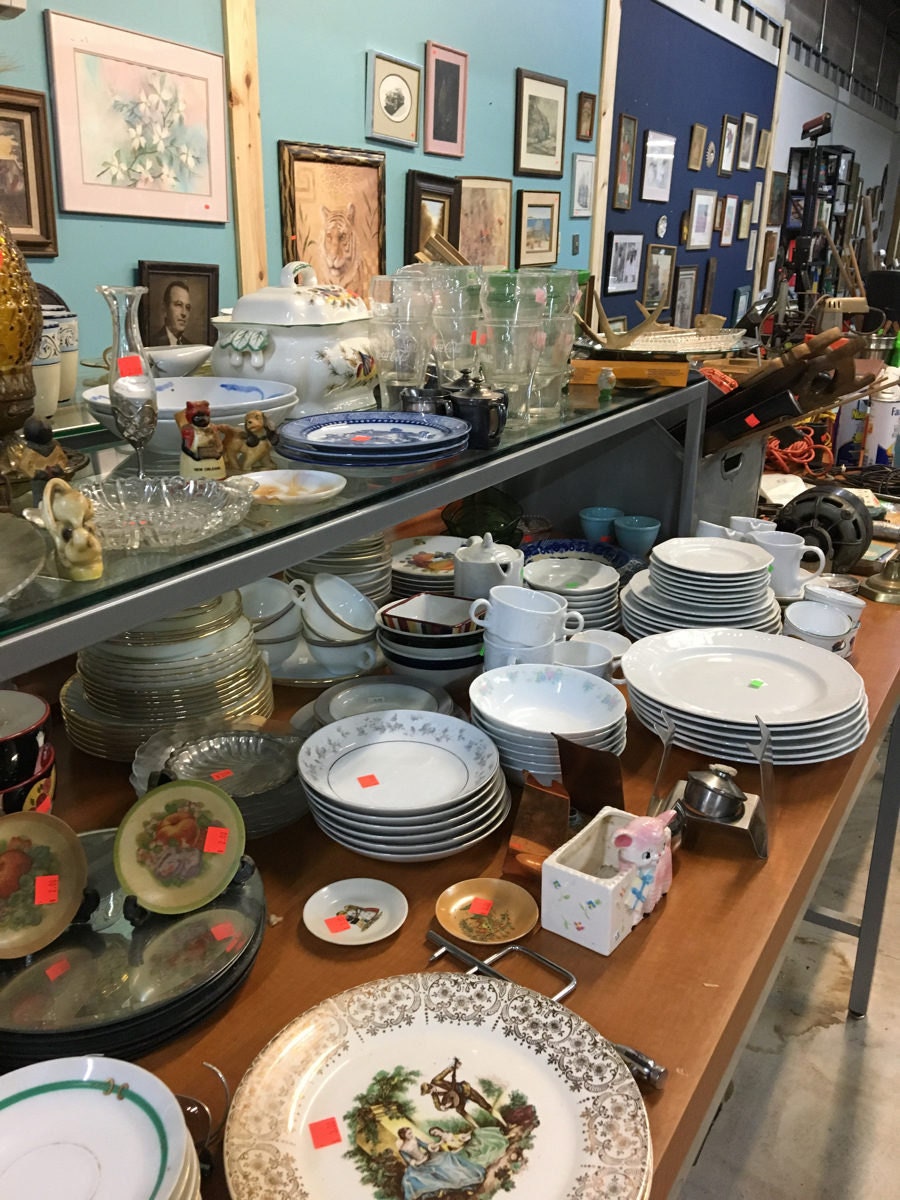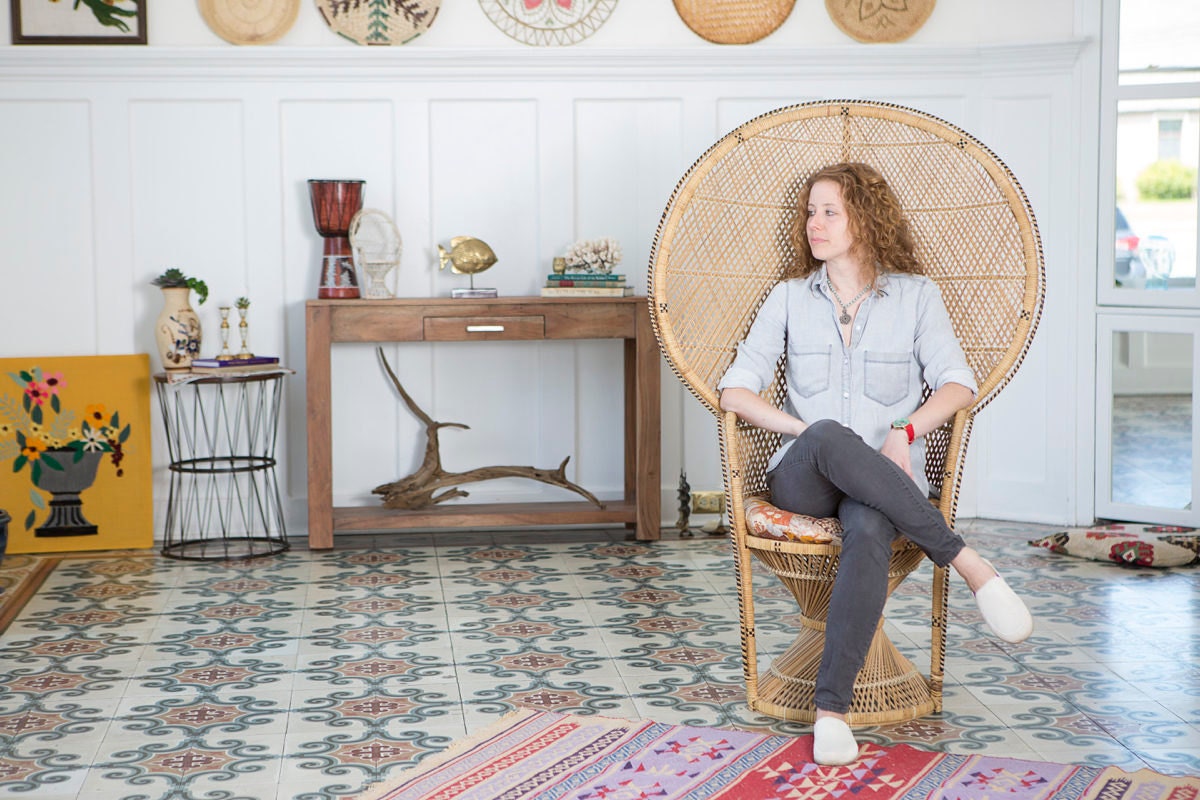 Has your aesthetic remained consistent since you opened your shop? What drew you to the kinds of things you carry in your shop now?
Natural elements have always been my favorites. 
Things made from wood, metal, or clay
just have a simple charm to me; I like the earthiness and warmth they bring to a space. My tendency toward minimalism can lend itself to feeling cold, so textures and colors like you find in wood, or even the rich patina from a brass object, can be really useful for warming up a space. All of these elements also feel timeless to me—they never really go out of style.
What's your workspace like? And most important, how do you keep everything organized?
It's not very glamorous; I have a spare bedroom that I work out of that I call my Etsy office. But in reality, my workspace is always changing depending on where the best place is at that moment to do a quick photo session—wherever the sun is coming in through the nearest window. That's kind of a fun challenge, figuring out where in the house I'm going to do a shoot. As for organizing my inventory, I have several dozen crates where I store items grouped by material. That's the easiest way that I've thought of to keep things in order. I would love to one day have an area that's just a workspace where I could have a huge work table—15' x 15' would be perfect.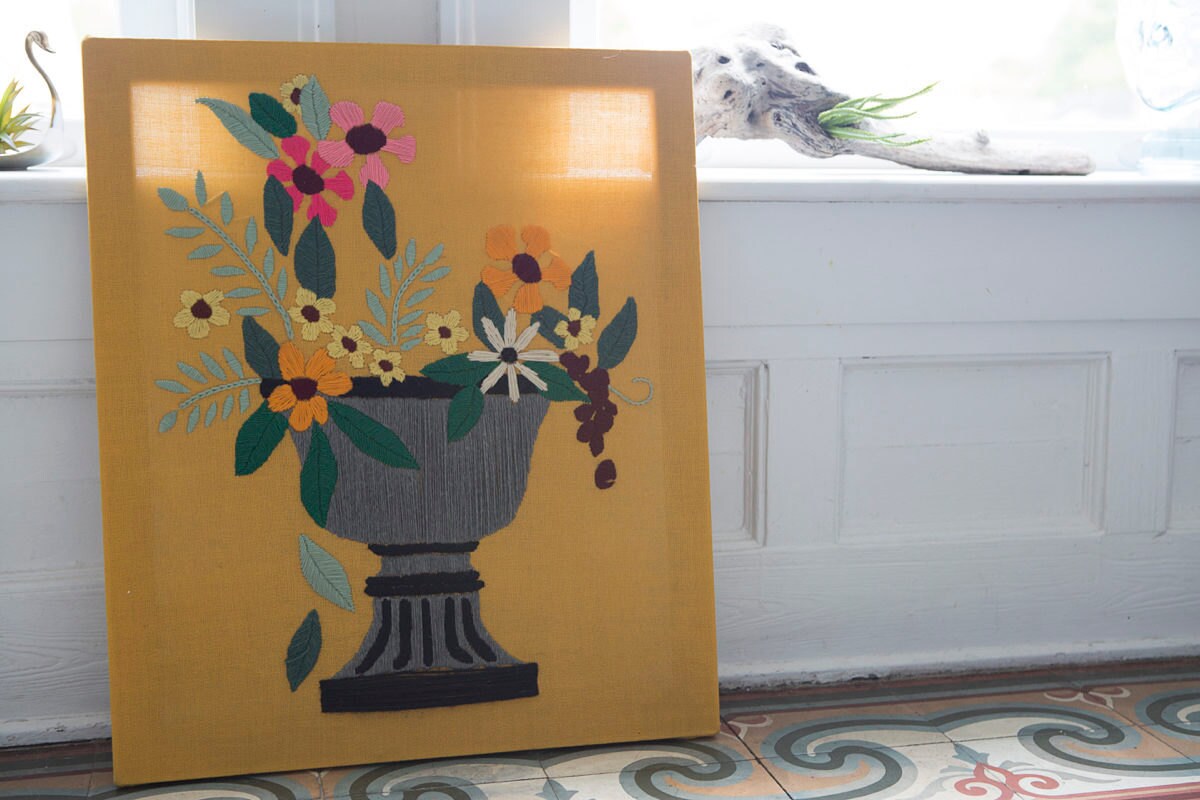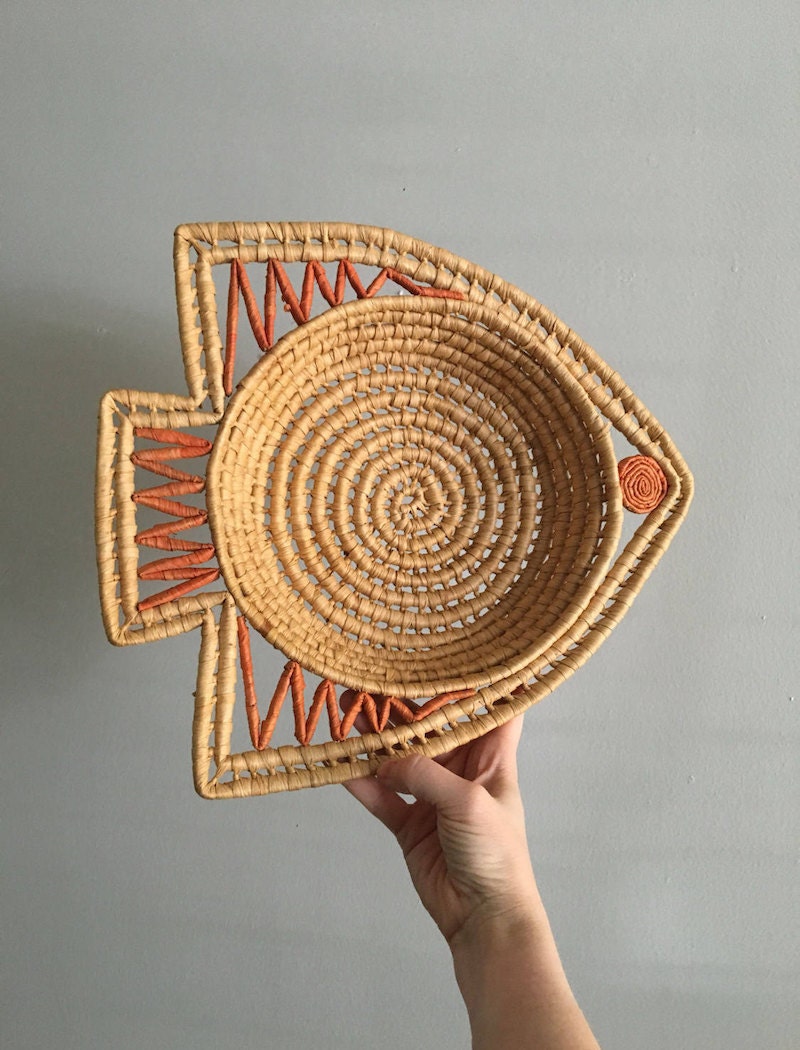 Photo courtesy of Brass Teak.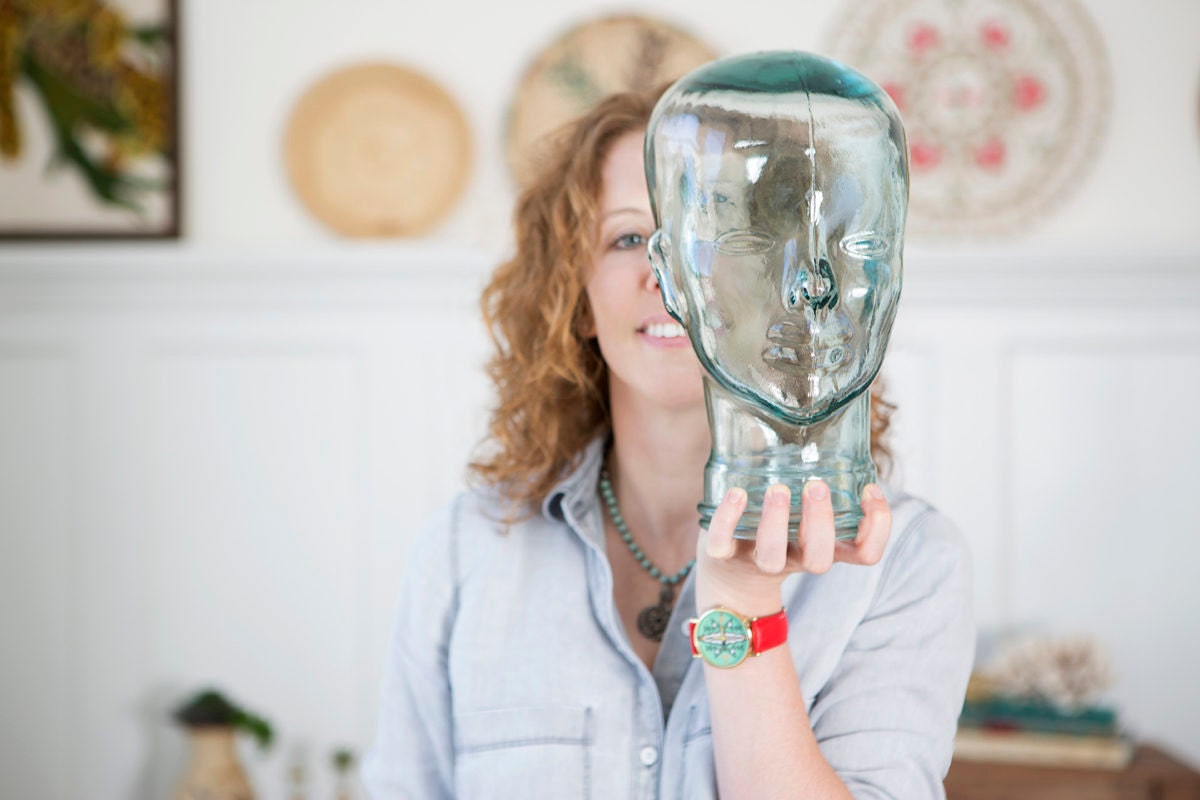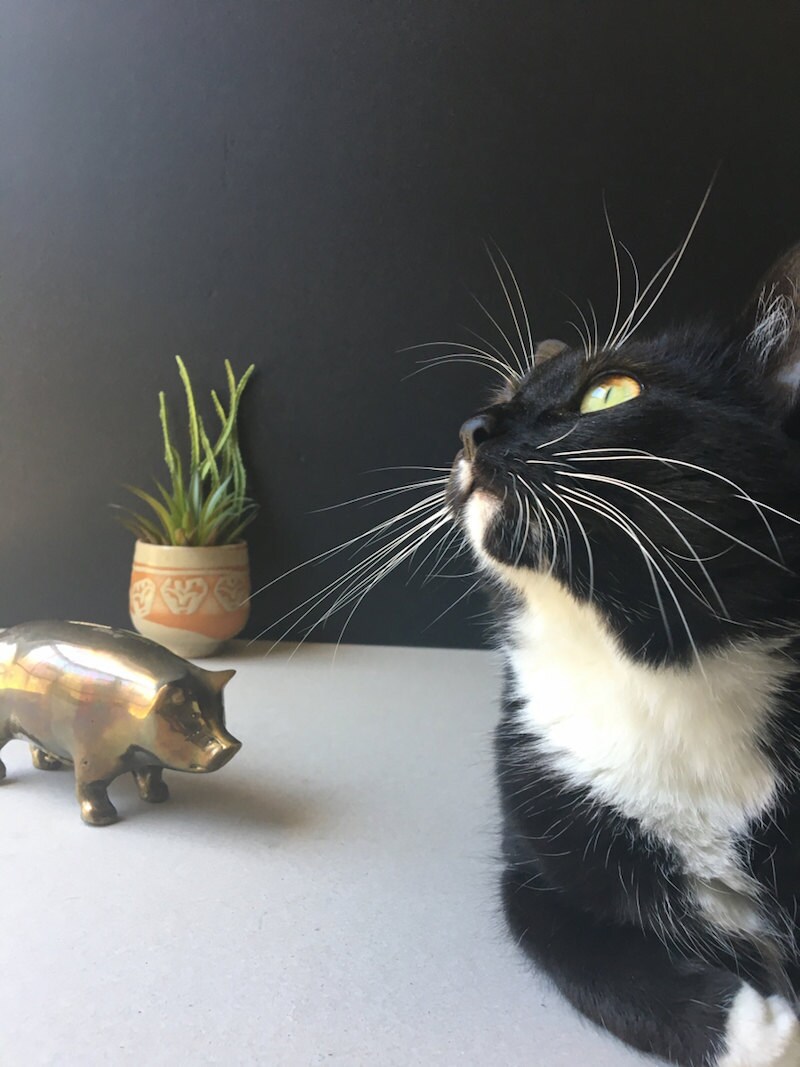 What kinds of items do you tend to sell the most of?
Definitely the
brass candlesticks
. They were some of the first things I listed in my shop, and since then they've been a staple. People are always looking for them—for their weddings, for their mantels. You can even use them as air plant holders.
What do you love most about running your Etsy shop?
Finding an item that I think someone else is going to love is probably the best part. It's almost like a puzzle, and when you find something that someone else finds exciting, it's almost like you make an intimate connection with someone without even meeting them. And that's hard to do, which is what makes it so interesting and fun—it never gets boring.
Do people ever ask you to look for specific things for them?
Yeah, that's happened many times. A lot of people who do prop photography shop from my store, and they'll make requests, especially for large quantities of a single item. And there've been other very specific items that people will ask for, and I'll keep those in the back of my mind as I'm out looking. At one point, I had a midcentury Ukrainian ceramic bowl in my shop, and there was a guy in New York who highly prized this particular work. He's had me looking for it for him ever since. He'll check in every now and again to make sure I haven't forgotten about him.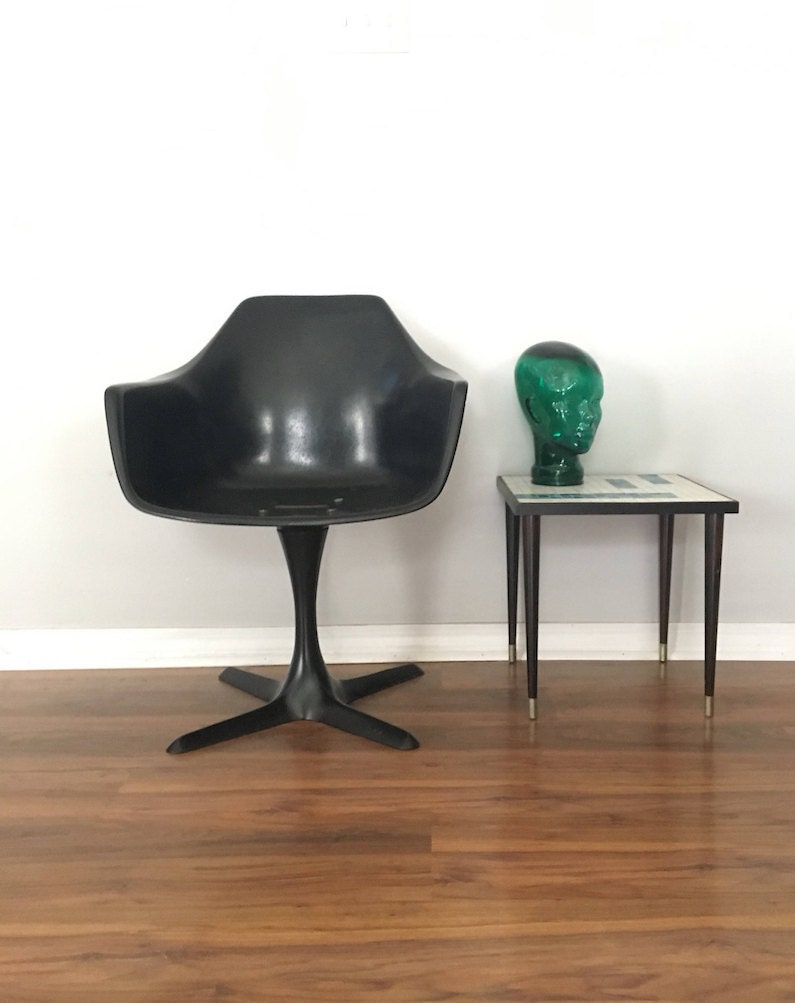 Photo courtesy of Brass Teak.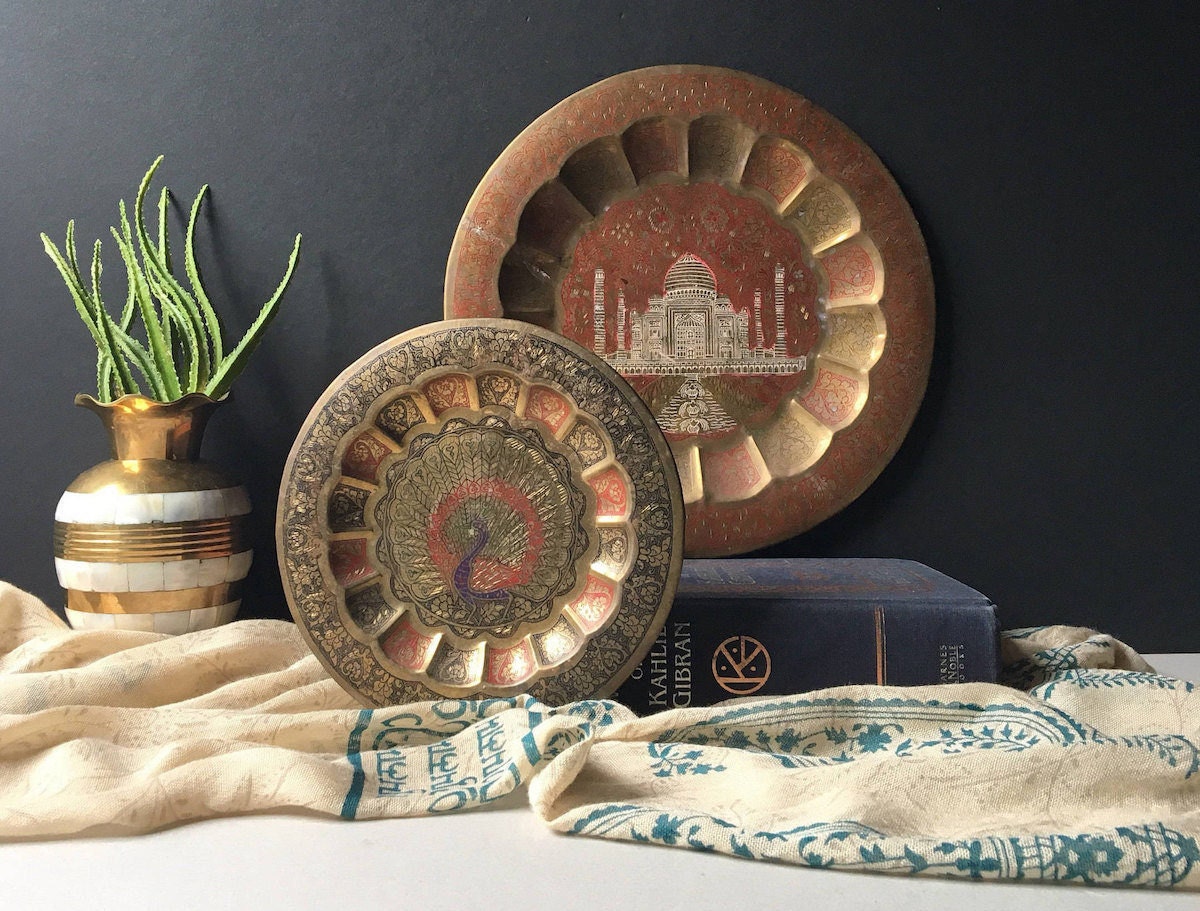 Photo courtesy of Brass Teak.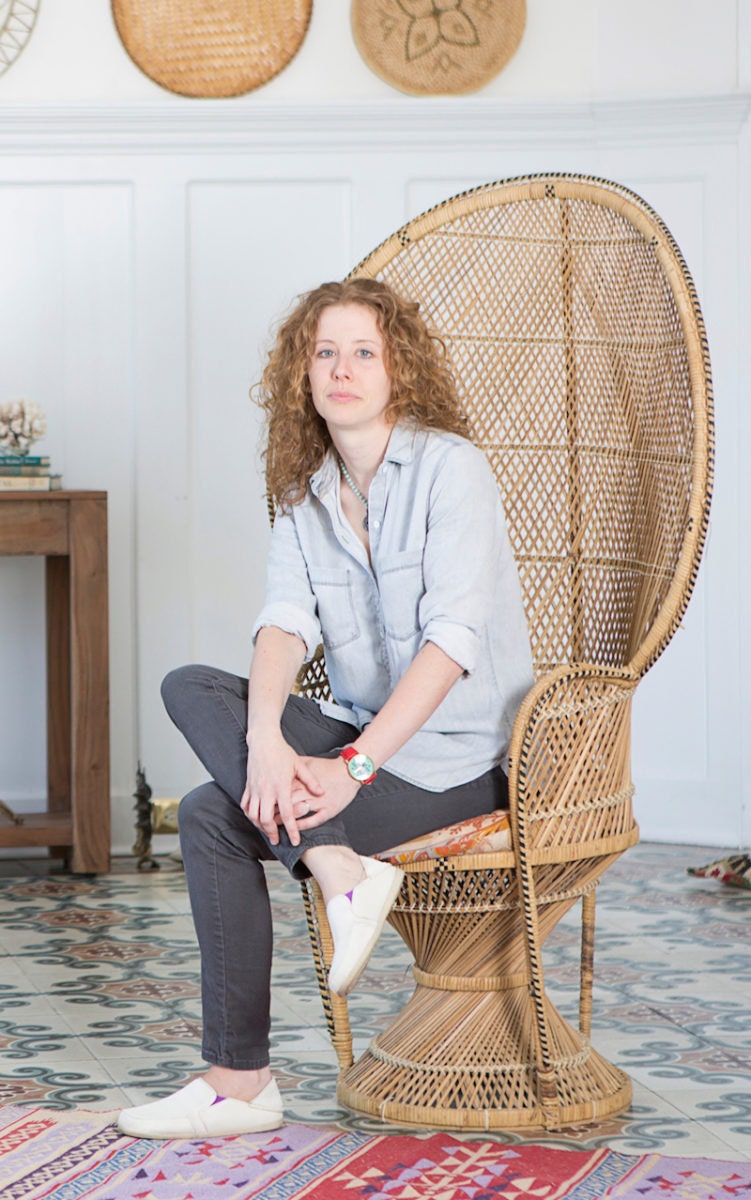 What's next on the horizon for Brass Teak?
When I first opened my shop, I thought I would stay away from bulkier items that might be hard to ship, but lately I've been finding such great things that I'm going to start trying out some larger pieces and furniture in my shop. For example, not long ago I was at an estate sale at a house that hadn't been lived in for years, and I just happened to peek out the window and spotted a midcentury Platner table base that was all covered in spiderwebs and vines; I found the original glass top for it in another part of the house. It needs a little bit of love, but I'm excited to get it prepped and ready. I've also found a couple of wicker peacock chairs recently, and I always run across formica dining sets. For now, it's a trial to see how things move, but that might be a direction I go more toward in the future.
Follow Brass and Teak on Instagram and Facebook.
Photographs by Devin Ford.