by Katie Hawley
Oregon-based jeweler Julie Morris spends her days sawing and soldering unique silver and gold treasures in her plant- and music-filled home studio.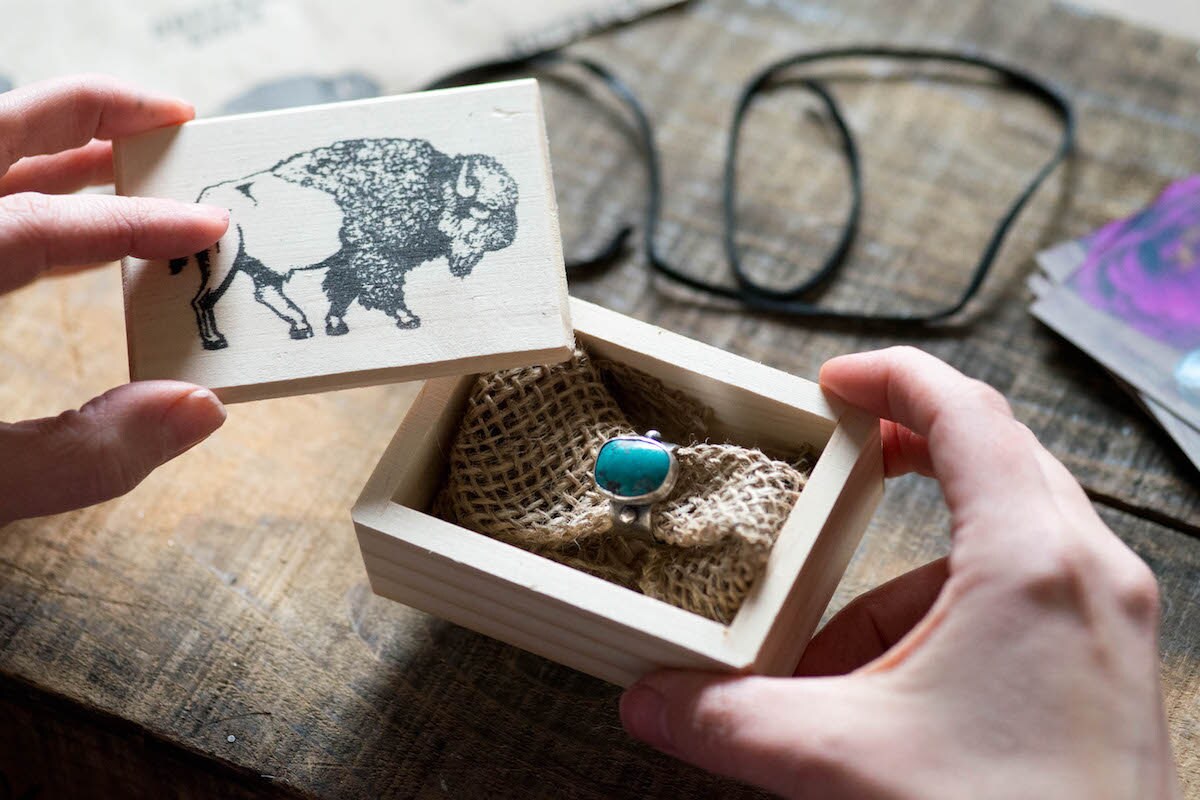 Julie Morris has a thing for bison. A self-described "prairie girl at heart," Julie was born in Alberta and raised on the Canadian plains. On a camping trip during her formative years, she encountered a herd of buffalo for the first time. "From that moment on I was completely smitten," she recalls. As an adult, Julie moved to Kansas and adopted a new home prairie: the American Great Plains. It was there—"where the buffalo literally do roam"—that her teenage penchant for beading blossomed into a full-fledged love of silversmithing and jewelry making, and Julie decided to open up shop to sell her unique handcrafted wares. All she needed was a business name. "I knew I wanted to pay homage to the deep connection I feel to the prairies and the buffalo," she says. "Lucy is my eldest daughter's name, and when I tried out the two words together it was the perfect fit." Just like that,
Buffalo Lucy
was born. Today, Julie lives and works in Portland, Oregon, with her wife and two daughters. "The prairies will always be my home and the mighty bison will always hold a special place in my heart," she says. "But working with silver and stone is my heart's work. I do it because I love it. I do it because it makes me feel alive. I do it because I can't imagine not doing it."
Read on to learn more about the evolution of Julie's line, and discover her favorite tool in her workshop—then shop the Buffalo Lucy Collection.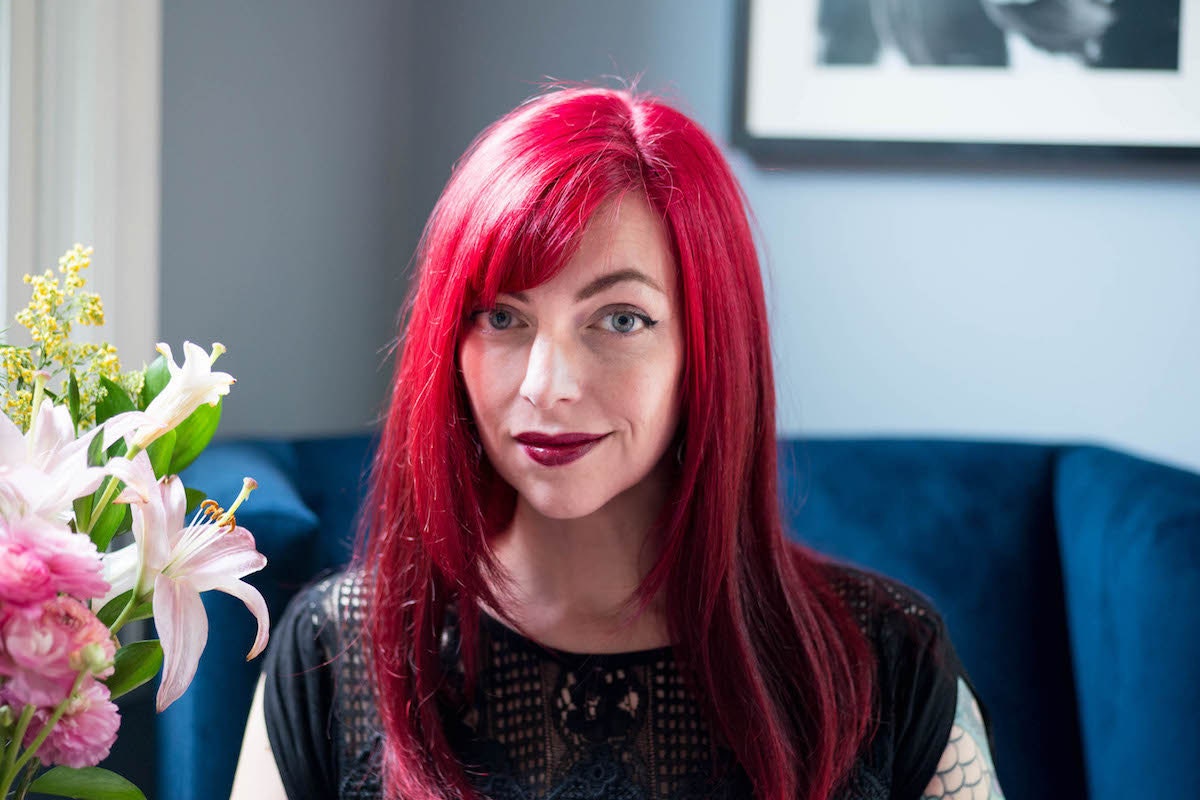 How did you find your way to jewelry making? Have you always been artistic?
I've been a maker and artist in various mediums for as long as I can remember. I think the first time I realized I could sell what I was making was back in middle school when I started a business selling homemade celebrity-photo locker magnets to my classmates. In my teen years I started playing around with making
jewelry
because I saw a necklace in a movie that I really wanted and I thought I could probably figure out how to make it myself. I worked with
beads
and wire for a few years but what I was really interested in was making rings. I knew I'd need to learn metalsmithing to create what I had in mind, so I signed up for a community silversmithing class. Unfortunately, my young daughter got sick and I was unable to attend after the first class, so I put it aside for a few years. When the smithing bug bit again, I decided to teach myself. Over the last nine years I've used books, online classes, and good old trial and error to teach myself how to make the things I want to make.
How do you go from an idea to a finished product?
I almost always start with a sketch, but the design usually evolves throughout the creation process and rarely ends up looking exactly like the drawing. If I'm making something with stones, I'll start by putting the stone down on my sketchpad and drawing around it, letting the rock dictate what it needs. From there, I transfer the design onto silver sheet and saw it out. Sometimes at this point I'll come up with some new ideas and just let them flow. By the time I've soldered all the components together, added texture and patina, and polished it up, I'll usually have something I like even more than what I originally sketched.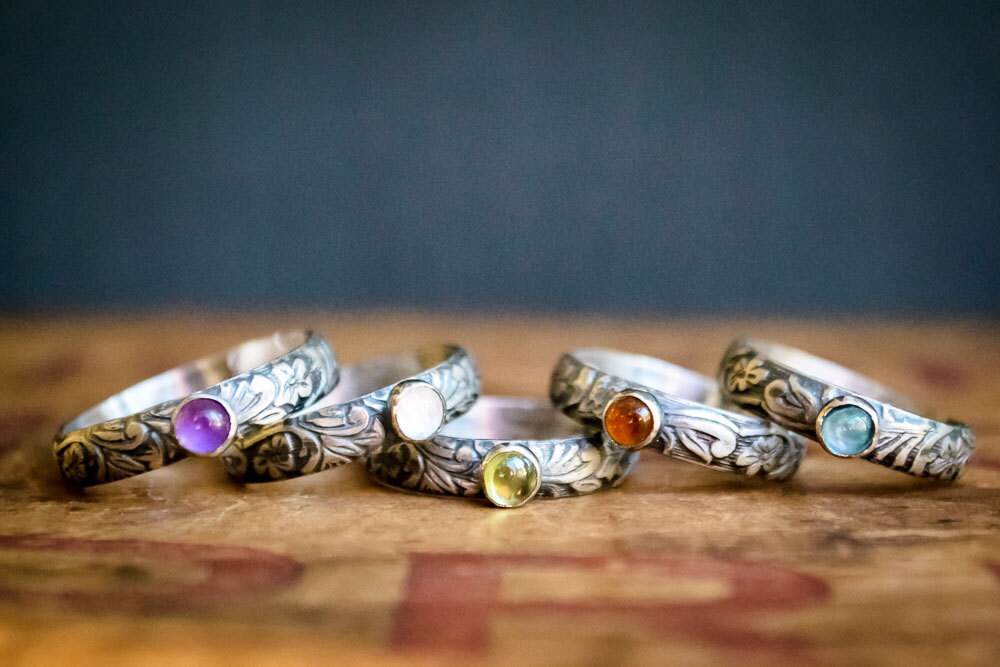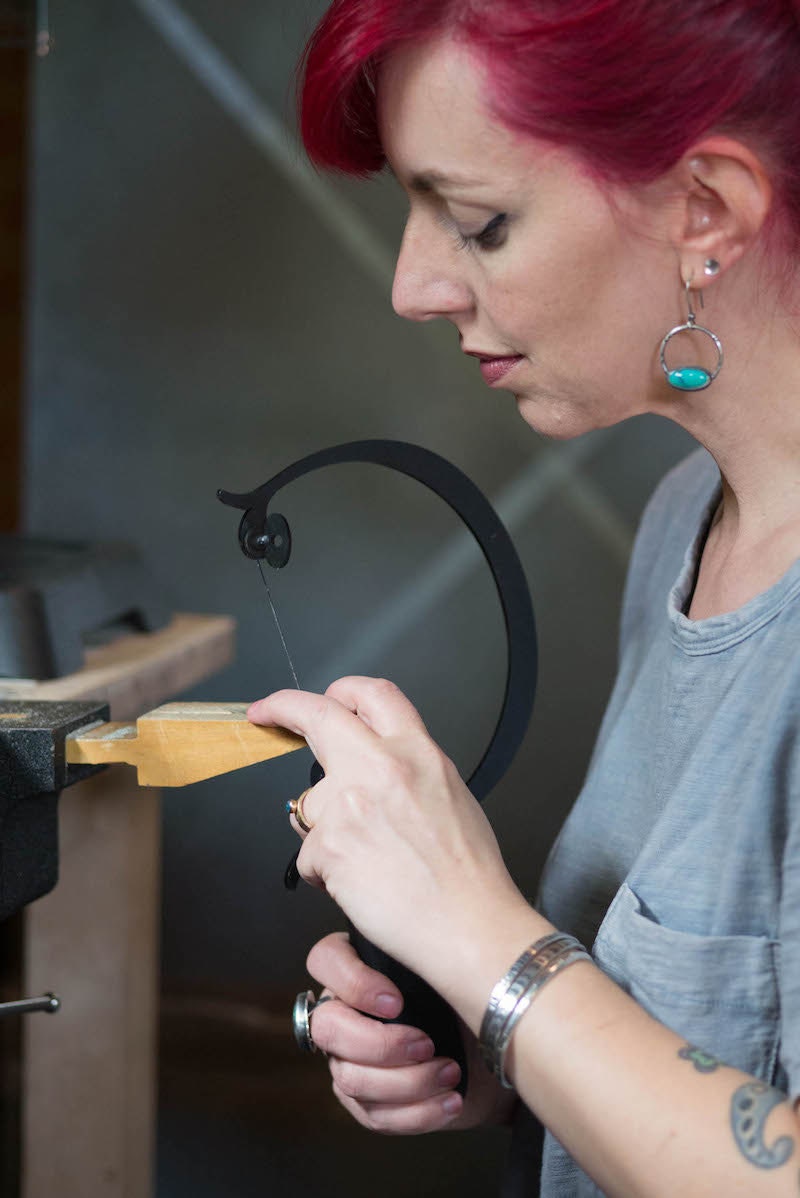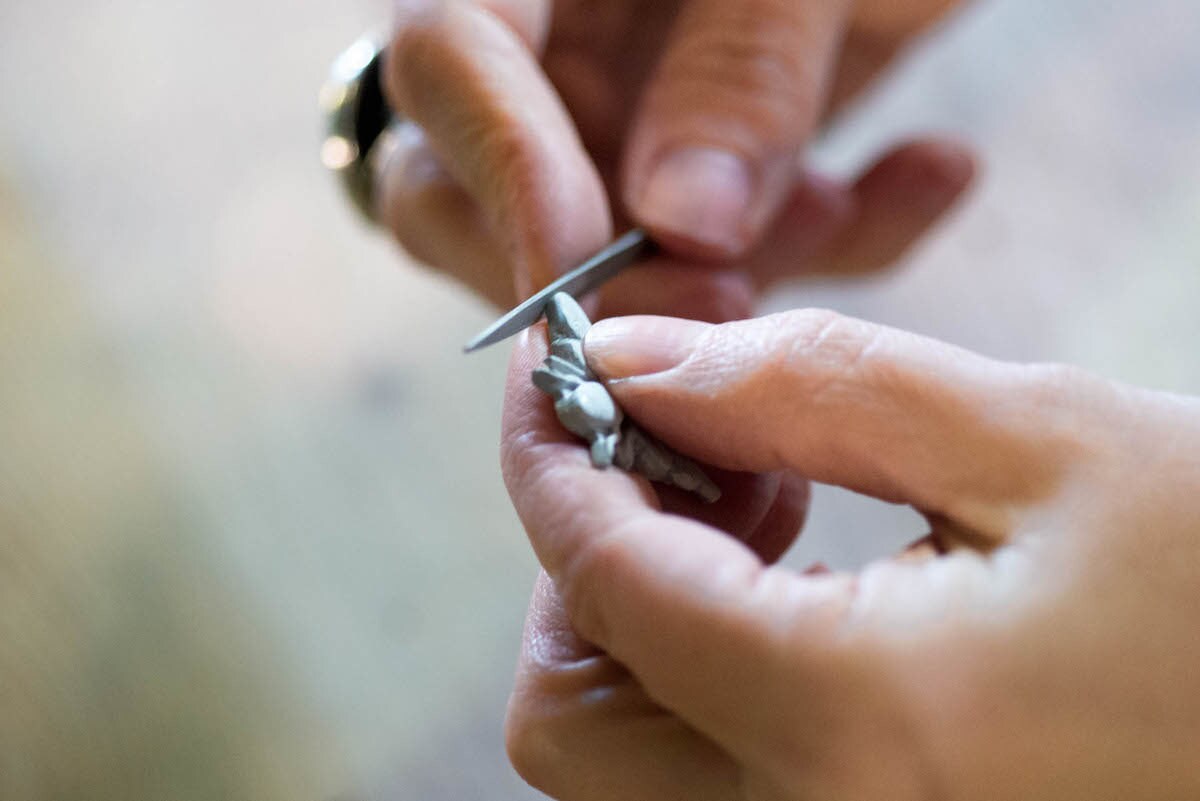 How has your work evolved over time?
I think my style has remained pretty constant over the years. But, after making things almost every single day for nine years, my technical skills have improved. I've also learned a lot of new techniques that have allowed me to better bring the ideas in my head into being. In the last few years I started working with
gold
—I'm having a bit of a love affair with it at the moment. It wasn't something I planned on getting into when I started with silver, but I had several requests to translate my designs into gold so I decided to give it a go. I was surprised at how much I loved it, and I'm still in the process of expanding my
gold offerings
. I'm also making more mixed-metal pieces that incorporate the best of both worlds.
Do you work on your shop full time or do you have a day job too?
Buffalo Lucy
is my full-time passion. When I first began, I couldn't imagine doing it full time. But as business started to take off—and as I found myself spending more and more time at my day job resenting the fact that I wasn't making jewelry—my wife and I had a serious talk about whether I could quit and devote myself full time to growing the business. We decided it was worth a try. That was six years ago, and today I'm more than making up my office-job salary with Buffalo Lucy.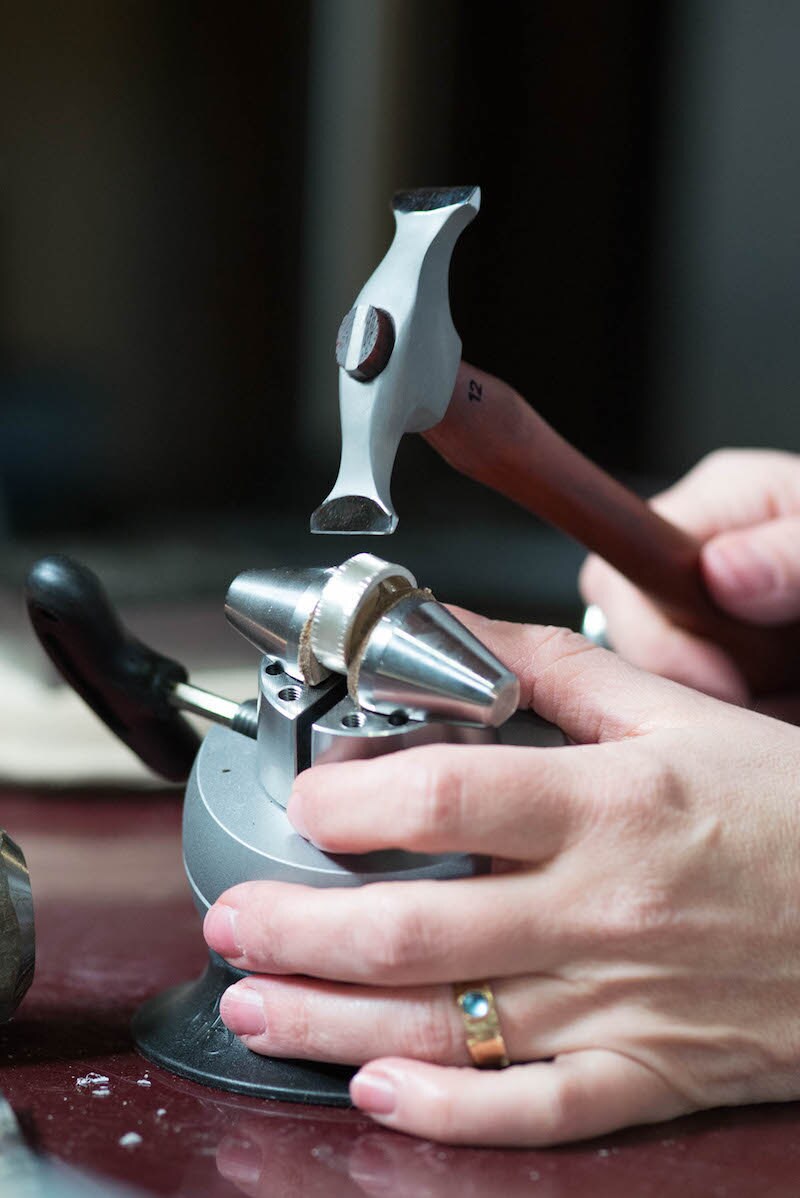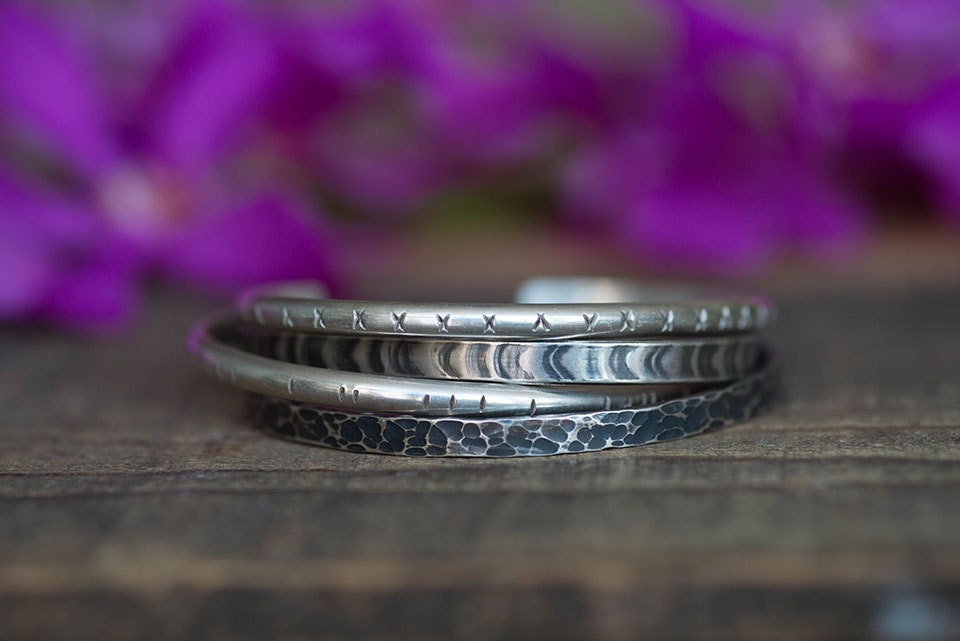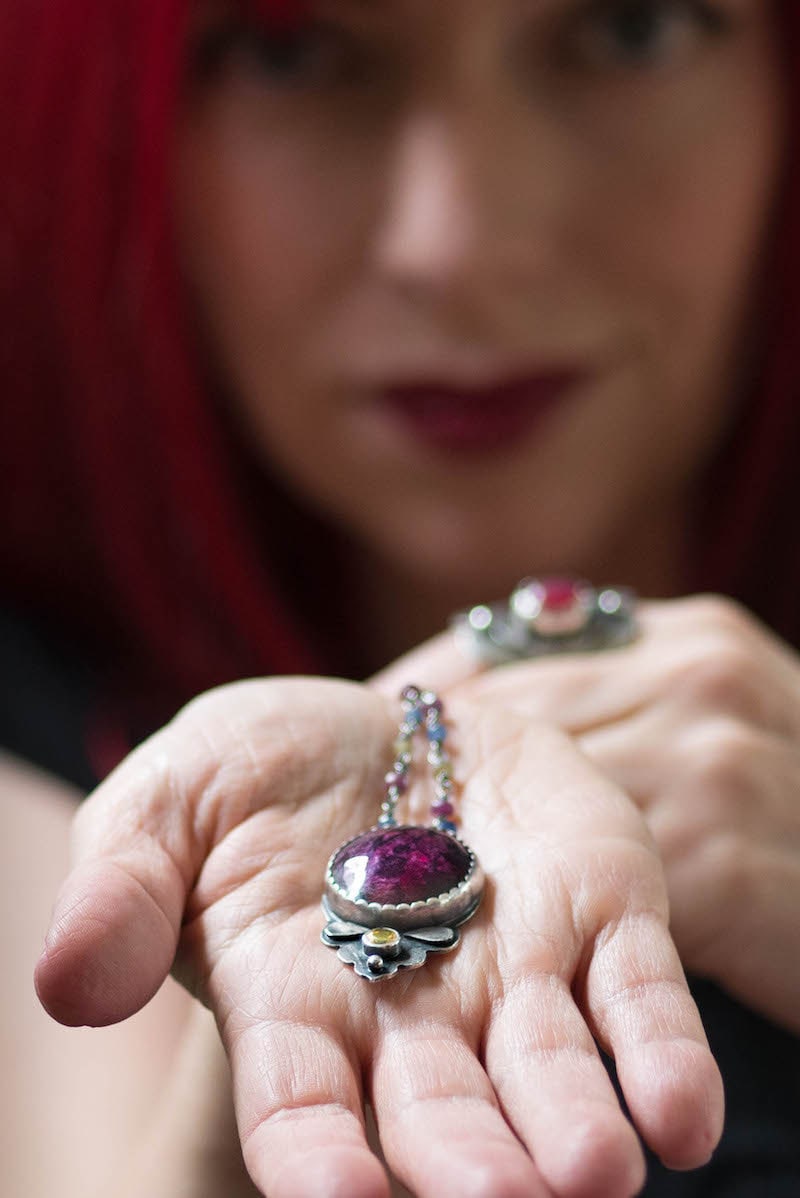 Where do you do your making?
I currently have my workshop set up in my home basement. I love my studio—other than outside in nature, there's nowhere else I'd rather be. Even though it's in a basement, and full of power tools and other less-than-beautiful things, I try to make it a space that reflects my personal style as much as I can. I feel more creative and productive when I'm surrounded by plants and
art
that I love. I also bought the best sound system in the house for my studio because music is very important to my creative process. In fact, I can pinpoint the very album that inspired the entire
Buffalo Lucy
aesthetic (it was
Fox Confessor Brings the Flood
by Neko Case). My studio is divided into a few different work spaces: I have one where I sketch, design and do computer-related work; my big workbench where the actual building of the pieces happens (sawing, stamping, soldering, finishing); and then a table for packaging and preparing orders for shipment. I'm always acquiring more tools; my latest is a drill press. My favorite tool, however, will probably always be my saw. It perfectly straddles the line between beauty and function, and just holding it in my hand makes me feel creative.
What's next on the horizon for Buffalo Lucy?
I'll be debuting a lot of new pieces over the next few months, and I've recently added a few new pieces of equipment to my studio which will allow me to incorporate new techniques in my work. I'm also at the point where I have to decide if I want to hire some help. I've been resisting because I'm kind of a loner, and I enjoy running Buffalo Lucy as a one-woman show. However, I know if I trained someone to take on some of the everyday tasks, it would free me up to focus more on the creative side of my business. I have so many ideas and not enough time to bring them all to fruition. Sometimes my life feels a little out of control, trying to do all the things: Be a good wife, raise my children, and run a business by myself. But I can't imagine it any other way.
Follow Buffalo Lucy on Instagram, Facebook, and Twitter.
Photographs by Buffalo Lucy.